Weddings are all about the bride and groom; as they should be.
And that can lead to some messes.
Disaster weddings really should be a reality show.
I've heard stories about some weddings you'd never believe weren't fiction.
Newlyweds! Please test out your ideas on some people first.
Think it through.
Get a wedding planner who is also a therapist.
---
Redditor ajlposh wanted to hear about all the things we've seen newlyweds have done that maybe made things awkward...
"What's the cringiest thing you've seen a bride and groom do for their wedding?"
I once saw a bride and groom preform a striptease. Like guys... save it for the honeymoon.
Chew on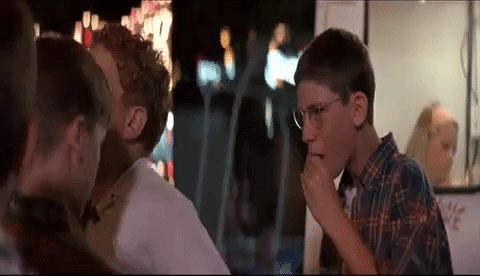 the sandlot chewing tobacco GIF
Giphy
"In-laws wedding and groom and all groomsmen were wearing a tux and a ball cap. The groom had a dip of tobacco in during the wedding and I sh*t you not. His grooms cake was designed like a Copenhagen can."
AndrewLBailey
Let's Drive
"Long ago I worked at a banquet hall and witnessed a fully NASCAR themed wedding. During the reception they played the audio of the proposal going out over the PA at the track. It was fully unintelligible. BZZT GABBAGBGA MRRRY MEZZZZZ RROOOOOWWWVROOOM."
"Other highlights were the owner locking himself in his office to avoid the bride's father because he was threatening him to haggle on the costs. In the end we had to call the police because the bride in gown climbed over the bar to steal more sweet sweet MGD after we had closed the taps and the event was over."
neverzen
Pick it Up
"At my cousin's wedding, they did the thing where the groom removes the bride's garter and tosses it to all the single guys. I guess none of the guys wanted to be next to be married, because once the groom tossed the garter, no one grabbed it. It just landed on the ground a few feet in front of a crowd of motionless guys. The groom tossed the garter 3 times before one guy halfheartedly picked it off the ground. The bride wouldn't look at any of those guys for the rest of the night."
ManOnThePaperMoon
Where to Begin?
"Oh let's see. Groom changed who his 'Best Man' was and didn't tell the original BM until the start of the ceremony. Bride & Groom asked a guest to bartend the reception AT the reception Groom 'dirty danced' with his step-mom (full hands on a**). Bride & Groom hauled their wedding party up to do a choreographed dance to Meatloaf's 'Paradise by the Dashboard Lights' but didn't give them any pre-warning or teach them the dance. That song is 8.5 minutes long."
"Wedding was at a scenic boarding school campus during the summer. Guests were told dormitories were complimentary to stay in. Guests were not told there would be no bedding provided or A/C in the building. Groom later emailed everyone who stayed in a dorm asking for money."
"Same Bride & Groom chose another friend's wedding reception as the right setting to yell at a 3rd pair of mutual friends for not including them in their wedding party."
yet_another_dave
Rehearse First

Wedding Speech GIF by Taylor Swift
Giphy
"My uncle not only brought up his daughters ex boyfriend in his speech but talked about their toxic relationship for a solid 5 minutes. I highly recommend preparing a speech before talking in front of a room full of people."
_Kyla_
It's like people have never been out in public before.
Smile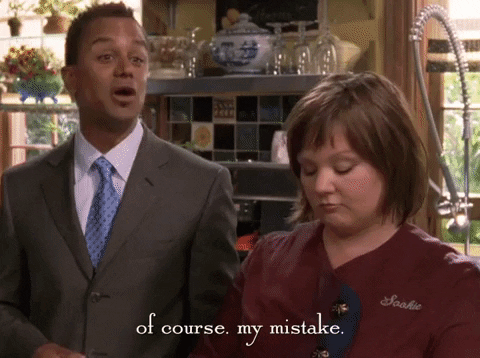 season 6 netflix GIF by Gilmore Girls
Giphy
"Requiring every attendee to bring a date because she didn't want 'sad, lonely people on her day.'"
"Not my friends luckily, but pretended to be a friend's date because she really wanted to see her cousin get married."
bashno
Weird
"At the reception, the groom and his groomsmen sung a God-awful acapella version of 'Stand By Me.'"
"The worst part was he wasn't even singing it to his wife. He was singing it to his mum."
"'Oh darling, darling, stand... by... me...'"
"Chinese weddings, man..."
crunkasaurus_
Too Long!
"I don't know, but one of my favorite memories from years of cater waitering was this long Indian wedding where they had a LOT of random relatives get up to give a toast, everyone's giving these long speeches and then one uncle gets up, goes 'I made him waffles once' and sits back down. I swear to god. bless that man, wherever he is."
"Toasts in general are usually terrible and full of cringe. Just keep it short, sweet, and genuine. No one wants 15 minutes of inside jokes that are embarrassing and don't make sense."
kelgryffindor
Hang Up
"Dated a girl in my 20s and went to her friend's wedding in upstate New York. In the middle of the service the minister's cell phone rang, he answered, it was God, God wanted to talk to the groom, conversation lasted a couple minutes, then the ceremony continued."
Theseus44
"I think they should have given the congregants a turn on the phone too. I mean, this isn't an opportunity that comes along every day."
mna414
Bring It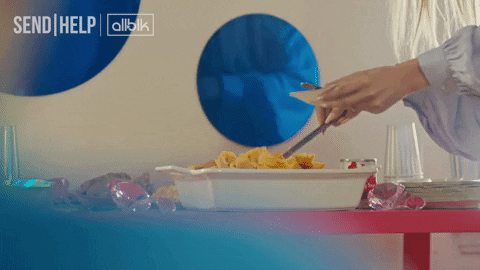 Mac And Cheese Send Help GIF by ALLBLK
Giphy
"Potluck wedding with no alcohol or music. Groom kept showing people his flask and bragging about it. Macaroni was only redeemable thing, when i went to scoop there was hair in it. Very sad."
IcedCoffeeAndBeer
Not the Robe!
"I was a photographer for a wedding where the bride was marrying a man with two kids from a previous relationship. I was in the bridal suite when the bridal party was getting ready and all of the bridesmaids had matching silk robes. The flower girl (groom's daughter) was there too."
"They asked me to take a group photo of the bridal party and one of the women in a silk robe was standing awkwardly to the side. I thought she was just shy or something so I waved her into the photo and the room got DEAD silent and the bride was like "oh no, we don't want her in the photos" and glared at me like I should've known that!"
"Apparently she was the groom's ex wife and was there to take care of the flower girl but WHY DID YOU GIVE HER A MATCHING BRIDESMAID ROBE! I wanted to crawl in a hole and die."
lilsebastian17
Shocked
"The minister (or pastor?) used to date the bride and gushed about how wonderful she was. Told the groom if he ever died not to worry, he'd take care of her. I was shell shocked. I so wished I could think of a reason to ask the couple for a copy of the video of their wedding but couldn't quite find a legit one."
sunsetviewer
Time to Annul
"I wasn't a guest, I was working the wedding. The bride got drunk and sat on some other dudes lap for two hours and flirted with him while the groom sat by himself at the head table with a defeated look on his face."
Samhamwitch
"This might be the most depressing one yet?"
SkepticalAmerican
Oh Daddy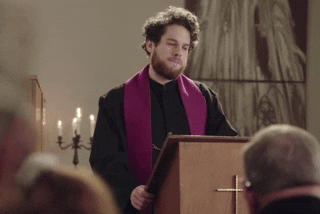 church considering GIF by funk
Giphy
"Not the couple, the Pastor kept saying 'Our Heavenly Father, Daddy God."
"While marrying them. For context it was a military wedding. It was just the couple and the pastor, it was live streamed on twitch, and the pastor was probably about 25. It was in Hawaii. He was wearing flip flops, and a lei made of fake flowers."
S-D-J
OMG Shut Up!
"Speeches. My God, the speeches! Here's the back story. The reception was scheduled for right after the ceremony but at a different location. We couldn't eat until the wedding party got there. They showed up 2 hours late because they were cruising around on the party bus and drinking. After showing up they decided to do the speeches before dinner. Speeches from the best man, the maid of honor, a few parents and random people."
"I've never listened to so much boring crap. It took more than an hour to get through them all. So basically everyone sat around with no music and no food for 3 hours! The bar wouldn't open either so we had only water to drink. Nearly everyone, including me, left after eating. It was disrespectful to their guests."
decidealready
Not a Chorus!
"They sang their vows to each other. Neither had a singing voice. Vows were generally bat sh*t crazy, like submissive in the bedroom, and not asking about where she was going. The autotune microphones were a terrible idea. Their vow songs shared a chorus and it was awful and they expected the guests to sing along with the chorus. The vows singing lasted 20 minutes."
Pure cringe.
CUT!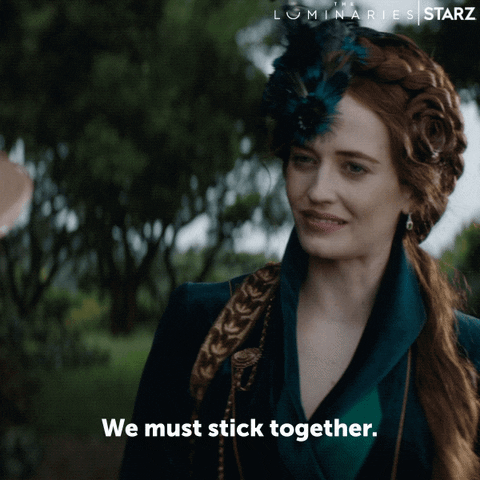 Eva Green 1800S GIF by STARZ
Giphy
"Not wedding but engagement ceremony. They reenacted a scene from an old romantic film, about two lovers in 1800s. In front of like 300 people."
vixissitude
A Trashy Affair
"My friend got pregnant at 20 with a piece of sh*t guy so they got married. It was me, our friend, her mom and then just the two of them.. they got married in some random lady's house, we sat on computer chairs in a small living room with the ladies dogs sniffing us and barking. The whole thing lasted maybe 5 or 10 minutes. After we proceeded to take wedding pictures in the parking lot of a dollar store and then we got McDonald's."
"I made a little bouquet out of some ferns and leaves that were in the McDonald's parking lot, she threw the bouquet and it ended up getting run over by someone going to the drive thru. Lol needless to say, it was a trashy affair and their marriage didn't last long."
jojapeggi
Oh WOW!
"It's a tie between my sister breaking her knee (seriously) at her own wedding dancing to the "Cotton Eyed Joe" and my stepsister having her reception at an honest to god truck stop while 6 months pregnant. In her defense, the food was good but WOW was it weird walking through a gas station in formal wear."
REDDIT
This is why you elope.
Do you have similar experiences to add? Let us know in the comments below.