Crazy Rich Asians made an impressive box office debut, grossing $35.3 million during its opening week.
Not only did the PG-13 film's success affirm that a movie featuring a primarily Asian cast could pull in a lot of moviegoers, it also proved that a good story and a creative team is a winning formula that warrants a sequel.
Now, a followup to the feel-good rom-com of the year is in the works.
---
Director Jon M. Chu is reuniting with most of the creative team for the sequel, including producers Nina Jacobson and Brad Simpson of Color Force and John Penotti of Ivanhoe, according to The Hollywood Report.
Contracts haven't been inked over this new development, but screenwriters Peter Chiarelli and Adele Lim (who wrote Crazy Rich Asians) are reportedly plan to return as well.

Exclusive: #CrazyRichAsians sequel moves ahead with director @jonmchu, writers returning https://t.co/cqr6JfuX8r https://t.co/MCutGim88v

— Hollywood Reporter (@Hollywood Reporter)1534944614.0
Warner Bros. already secured the rights for author Kevin Kwan's trilogy, including 2015's China Rich Girlfriend and 2017's Rich People Problems.

Producer Simpson confirmed, "We have a plan with Kevin for the next two films."

Because Warner Bros. made back its $30 million investment in less than a week after the film's opening, the studio is confidently moving forward with an adaption of Kwan's next chapter of Crazy Rich Asians with an adaptation of China Rich Girlfriend.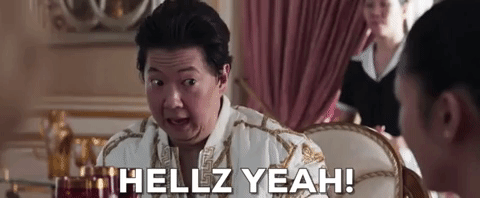 Chu, who directed 2016's Now You See Me 2, is a busy man, but he'll most likely begin production on the sequel after bringing Lin-Manuel Miranda's hit musical In the Heights to the screen for a June 26, 2020, release.
CRA stars, actors Constance Wu, Henry Golding, and Michelle Yeoh, have options for the sequel, according to Deadline.
Simpson said, "Making a sequel won't be a cynical play," as Kwan "always had a roadmap" with his books.
In the sequel to CRA, Rachel (Constance Wu) will set off for China with Nick (Henry Golding) in search of her father.

@screenrant @ShumDarioNews Yea!!!! I'm counting down the days!!!! https://t.co/Iu9ZJrWo25

— Vikki Redden (@Vikki Redden)1534947894.0
THR mentioned obstacles to filming on location in China.
But China's cooperation with such a sequel remains in question, as its government has in recent years strenuously tried to downplay the country's uber-wealthy class. Crazy Rich Asians has yet to obtain a China release, and a Chinese translation of the 2013 novel was only made available in the country this year.
Subplots include a burgeoning romance between Nick's newly single cousin, Astrid (Gemma Chan), and Charlie Wu (Harry Shum Jr.), which was implied during the end credits of CRA.
@THR @jonmchu Harry shum jr in a leading role is coming in your screens I CAN'T WAIT https://t.co/bLfkEYbEr7

— bghunter (@bghunter)1534945083.0
Gemma Chan & Harry Shum Jr. will be THAT duo playing THAT couple in the Crazy Rich Asians sequel https://t.co/1a3iH2xS0w

— s. (@s.)1534795186.0
@DEADLINE Yesss, give me Charlie and Astrid romance, I can't wait to see Harry and Gemma

— Maryiam1 (@Maryiam1)1534950706.0
Another subplot involves actress Kitty Pong (Fiona Xie) leaving Alistair (Remy Hii) for Bernard Tai (Jimmy O. Yang).

If the first film is any indication, China Rich Girlfriend is sure to deliver plenty of laughs, twists, and emotional moments packed with stunning scenery and gorgeous people.
H/T - RollingStone, CrazyRichAsiansMovie, Twitter, THR, Deadline