When you feel "comfortable" sharing the same bathroom with someone after knowing them a little over a week, that's true love.
At least that's how lovebirds Sarah Elliott and Paul Edwards feel. The couple matched on the British dating app Bumble on December 13 and felt an instant love connection.
Sarah, 34, and Paul, 36, dated for a whopping twelve days and spoke for the first time over the phone on December 22. On Christmas Eve, the couple decided to say "I do," according to Argus, and made plans to get hitched in Las Vegas the following day.
---
The first time they physically saw each other in person was at Gatwick airport, already donned in wedding outfits. Paul got down on one knee to pop the question, even though they both knew the answer was a resounding "yes," and they boarded a plane bound for Vegas for a wedding that turned out to be "perfect."
One couple from the United Kingdom, who met on a dating app, took the word "spontaneity" to a whole other level aft… https://t.co/GnU3crK8EH

— Inquirer (@Inquirer)1546508302.0
Sarah, who is originally from New Zealand, recalled the magical day they booked a hotel room at the Bellagio:

"The wedding was so romantic - it was the perfect day."
"Our wedding kiss was our first and there aren't many couples who can say that."
Couple Gets Married the Same Day They Met After Matching on Dating App www.youtube.com
The couple married in front of the spectacular Bellagio Fountains.

"We kissed in front of the Bellagio; the fountains went off and Christmas music was playing in the background with bells ringing – I even got bells on my wedding day."

"The minister kept telling us how strong a connection we had and told us to stay cute and to stay adorable."
"Tourists were cheering and then we walked around the city in our wedding outfits taking it all in. It was magical."
The British couple married in Las Vegas on Christmas Day, just a few days after the first meeting… https://t.co/ZcfarrGPS9

— Daily Express (@Daily Express)1545825610.0
According to Inside Edition, Sarah and Paul consummated their love the same day they exchanged vows and were happy with their physical connection.
"It certainly lived up to expectations," Sarah said of their first time between the sheets.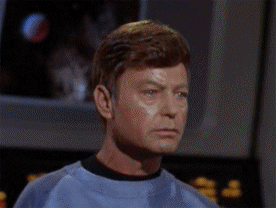 Giphy
Couple who married days after matching on dating app reveal they consummated marriage on their wedding night https://t.co/owsAPK7NgO

— Daily Mail U.K. (@Daily Mail U.K.)1546278723.0
Paul has yet to tell his two daughters, aged 13 and 15, about Sarah.
He's getting acquainted with his wife outside the bedroom, too.
"Some interesting things I've learned about Sarah in the six days we've spent together is that her favorite meal is plain rice and mince meat – just that."
"She also loves taking baths and we are even comfortable using the bathroom at the same time"
"We can just be ourselves while we are getting to know one another and it feels like we have known each other for so much longer than just a few weeks."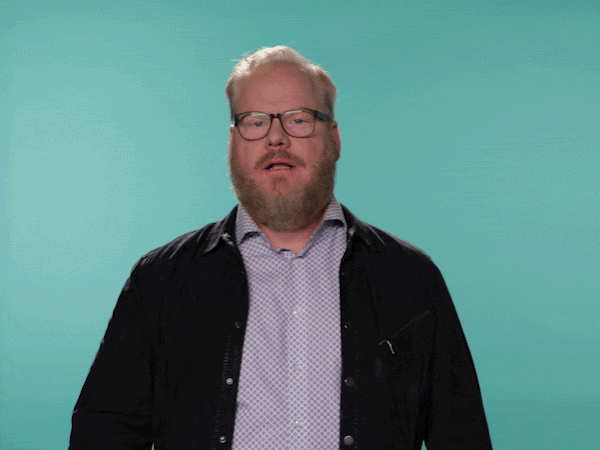 Giphy
Sarah described how compatible she and her new husband are:

"We share so many of the same values and passions, we are both ambitious and want to support each other to be the best we can be.
"We've both said we want children in the future– it will have to be through IVF, but Paul and I already discussed that before the engagement. I am also very excited to meet Paul's two daughters. They will be my girls too now as you don't just marry a person, you marry into the family."
No wonder I didn't have much luck on Bumble. I didn't suggest we get married on our first date. 🤔 I did ask a guy o… https://t.co/wReJs2MclD

— Teesee (@Teesee)1545845394.0
The cynics on Twitter could not refrain from making irreverent comments.
@TheSun Customs stop on the way back "anything to declare" Yep "I've bagged a wife" 😂

— D 🚒✈️ (@D 🚒✈️)1545828690.0
They first met at Gatwick Airport on the way to their Las Vegas wedding a day after they met on Bumble. I want to… https://t.co/xcTZEZJ31F

— David Brisbane (@David Brisbane)1546426755.0
Some of Sarah's friends have not supported her impulsive decision.
"I know it's totally crazy — hardly any of my friends are supporting me, in fact, a lot of them are disowning me. I haven't told my family yet. As they're on the other side of the world, we don't talk as often as we should."
British Bumble couple arrive back in the UK after getting married in Vegas on their first date… https://t.co/ZmQ1g80SoM

— Siglov Freudivan (@Siglov Freudivan)1546255151.0
The couple headed straight back to the U.K. in search of rental properties close to where Sarah works as a nanny and an hour's drive from where Paul is training to be an electrician.
Sarah is very optimistic about their lives together as a married couple.
"Our marriage will work because we're completely open and honest about everything in our lives. I have faith. If we have any problems, we'll talk them through."
Cheers to the happy couple.