Being an officer means making quick calls on the fly. You need to take in a flurry of information, comprehend what's happening, then understand what to do from there. So, what do you do when the information coming to you doesn't make any sense and is, strangely enough, true?

---
Reddit user, u/XxJIAA99xX, wanted the men and women of law enforcement to share:
Cops of reddit, what's the most bullsh-t sounding excuse you got that actually turned out to be true?
But He Still Bought It, Right?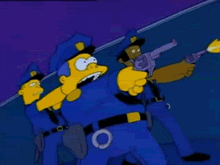 Giphy
During a search of a person I pulled out a bag of a sticky dark substance consistent with heroin. The subject had multiple drug priors and is a known heavy heroin user. He immediately tells me it is burnt sugar and he is pissed someone sold it to him.
Long story short when i tested the substance it did not test positive for heroin.
I Mean...Whatever Floats Your Boat
Former marechaussee here (look it up it is a Dutch thing, police but also military). We also had jurisdiction over the american soldiers stationed here. One day we got called over to a possible case of domestic violence. We arrive at the house and the guy opened wearing only underwear . He told us he and his wife were roleplaying. Ofcourse we didn't trust this and asked to see his wife. After denying us entry we told we would come back with a warrant. He reluctanly agreed to let us enter.

So we go in and he opened the basement door and inside was the freakiest sex dungeon. I mean chains, whips things I couldn't identify hanging on the wall. And in the middle hanging in chains was his butt naked wife. We asked her but she told everything was okay. Turned out they were really into some kinky stuff. Asked them to keep the screaming part in the basement and to a minimal. We did the whole thing with a straight face but as soon as we were in the car......
Messing Up A Deal
I'm running booking one night, guy gets brought in for posessing a truly stupendous amount of drugs. Im talking like 2 rubbermade totes full of shrooms, a huge bag of weed, and enough heroin to overdose half the county. "Well," says he, "I'm a DEA informant and they told me to make the drop so they could be there and raid the crap out of everybody and let me go for helping."
Uh huh. riiiiiight. Face left please.
Guy is like "I'm tellin you dude, theyre gonna be suuuuper pissed that you mess up thier bust!"
Whatever, get in the holding cell and shut up.
About 3 hours later three guys show up, DEA agents, theyre super pissed that our deputies f-cked up thier bust. I go back to the holding cell to let the guy out, and he's just like "theyre super pissed huh?"
yeah.
"told you so."
They Have People Everywhere...
I went to a disturbance at a backyard bbq once. Turns out it was a bunch of Roma (gypsies). As I was trying to figure out what was going on I had some old lady approach me and want to talk to me off to the side.
She told me she was an informant for the FBI and that if I left, she would be able to get some information on a matter the FBI was interested in. I rolled my eyes and thanked her and said I would be out of there as soon as I could make sure there was no violence going on.
Anyway I determined it was just verbal so I cleared the call and went back in service. About 15 to 30 minutes later dispatch radioed me to head back to the station. I got there and got a message to call some FBI Field office and ask for a certain agent.
I called and sure enough this agent said he understood I spoke with his informant and wanted to know everything she told me.
Blew my mind.
Bursting At The Seams
My dad is an officer and he pulled someone over for speeding and running a red light and they said their breast implant burst. He called ems to rush them to the hospital and turned out it did and it's actually very dangerous if they leak.
He's Not Wrong, Right?
My dad was a cop and my favorite story of his goes like this:
He's a young cop in a rough neighborhood. It's so late that the stop lights are flashing red, meaning treat it like a stop sign. Out of nowhere this pink caddy goes rollin through the intersection. My dad pulls him over. A big black dude was driving, the caddy had fur interior, dice in the mirror. A real "pimp" car if you know what I mean. My dad goes "sir do you know you ran that light back there" and this guy says "officer, I do believe I got between the flashes." My dad was laughing so hard he had to let the guy go
It's All The Allen Screws, Isn't It?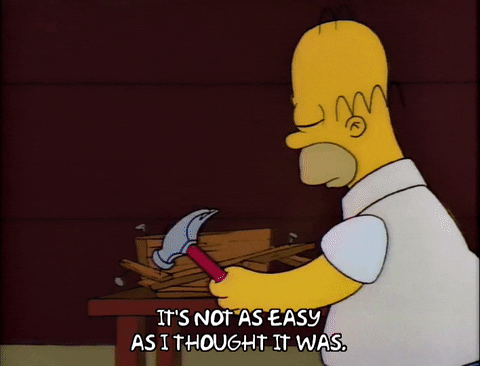 Giphy
Cop here - got a call of a domestic dispute that sounded very heated and a lot of banging was heard. Get to scene and I can hear someone yelling and swearing and brawling, doesn't sound good at all. Guy answers the door, shirt off and angry, but seems bewildered as to why police had been called.
He told me he was building Ikea furniture - sounds like the most bullsh-t thing. But, we enter, see the new IKEA furniture half set up and no one else is home. Colour me surprised.
How Can You Not Cry?
Mid July in like 2008? - Young kid going 93 in a 55... I swing and he immediately pulls over. Approaching the car, his first words before I can even start speaking, "My dog died, he hung himself! I gotta get back before my mom gets home!"
Wat.jpg
Anyway, he calls other family members, his Aunt, Uncle and 2 cousins come out to the stop and between all their sobbing, they verify that the dog had actually hopped over the fence on a leash/runner and couldn't get back over. Everyone's crying now. They showed me a photo on their phone.
Apparently they found the dog and called the kid at work and he just left. I didn't even bother verifying further than that. Cousin drove the kids car back so they could take care of the dog and prepare for Mom.
Some said that I should have wrote him, but losing an animal sucks enough, he knew he f---ed up and adding financial burden to him wasn't going to help him or me.