Airline Cathay Pacific was probably very proud of its brand new Boeing 777 at Hong Kong International Airport.
As passengers began boarding, however, they had some bad news for the company: whoever painted the side of the aircraft had misspelled Cathay's name in a hilarious way.
---
On the side of this plane, you may notice a distinct lack of "F" in the word "Pacific."
Jokes surrounding the letter "F" abounded on Twitter...
Many users suggested easy solutions!
Even some employees decided to lean into the mistake.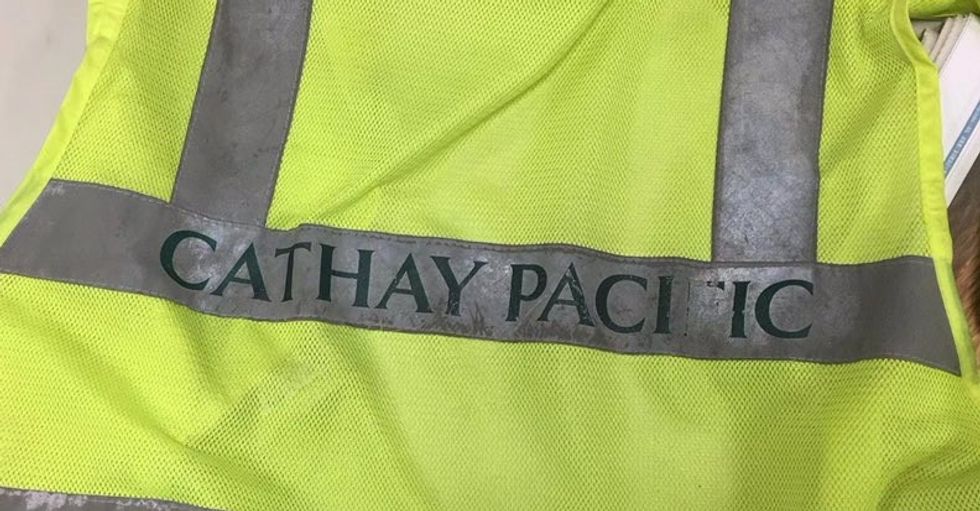 Twitter post by Kevin@kevinjia1122
It turns out spelling wasn't as easy as the company thought. Isn't that right, Cathay Pacific?

Perhaps Cathay should make the mistake into a marketing choice!
Then again, it might be best to leave this entire incident in the past.
But one thing is for sure: