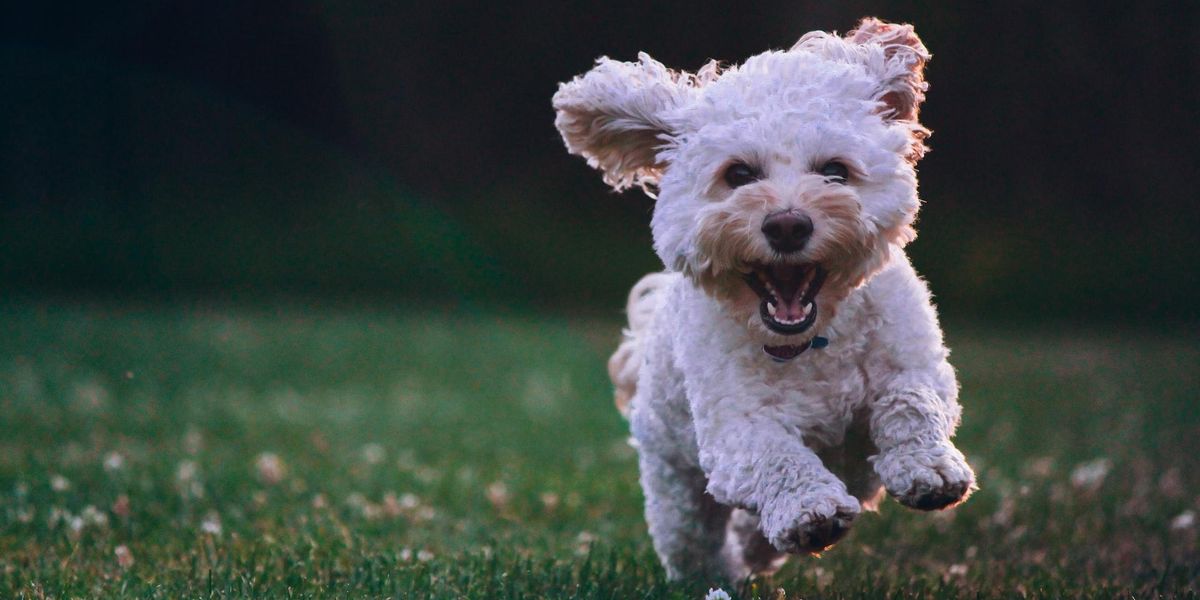 Sex is great, but there are more ways than one to accomplish that euphoric feeling without sex.
There are so many small, ordinary aspects of life that can just send a person and we come across them daily.
A good steak.
A home repair.
The things that make you say...
"I tingle all over."
---
Redditor OldAboba asked:
"What is the best non-sexual physical feeling you've ever felt?"
Adele. Adele live. She sends me.
Floating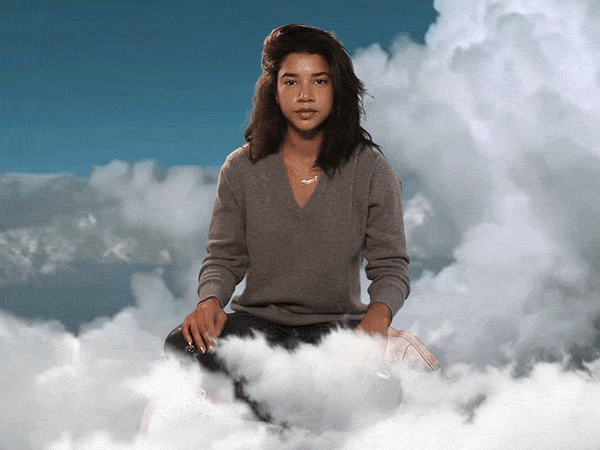 Relaxed Exit Strategy GIF by Hannah Bronfman
Giphy
"I got a professional full body (everything but my man parts) massage a few years back for the first and so far only time at a spa after the recommendation from a coworker. I felt like I was floating on a cloud for the next few days."
gil_beard
Through your nose...
"Sneezing when you're sick. Then you get that about 20 second feeling of breathing through your nose again and you like ahh that's what I aspire to at the moment."
Sanguiniutron
"Or the very last sneeze of your illness. During a fire drill in high school, I was ambling out after fighting a head old for a few days. The alarm was killing my head which was already throbbing from the sinus pressure."
"I was nearing the field, well away from my classmates, when I cough/sneezed out a huge, green loogie - cleared it about three feet, no icky trail - and by the time I was walking back to the building I was feeling pretty much back to normal. No more head cold after that. Never had something like that ever happen again where there was such an abrupt end to the head cold."
NnyIsSpooky
'migraine cocktail'
"Right after a migraine goes away. It's almost a spiritual experience."
LarryLong*alls_
"This was going to be my answer. I was in the ER one time for a really bad migraine. They gave me what they called a 'migraine cocktail.' When they pushed it through the IV I could feel the cold liquid make its way through my body, up to my head. Once it hit my brain, the migraine was gone. It was pure ecstasy. Even better was that cocktail had Benadryl in it so I fell asleep not long after and slept so good."
master_baitor12
Shake It
"That stretch til you shake when you wake up."
Quanisha8472
"I once stretched too hard in the morning and got the worst calf cramp ever... it looked like a prune and I thought I would die from the pain. Couldn't stretch in bed for months afterwards out of fear it would happen again."
tevelis
"When you move over 50, it turns into that stretch til you put your back into a muscle spasm that lasts days."
wrichards12
The Itch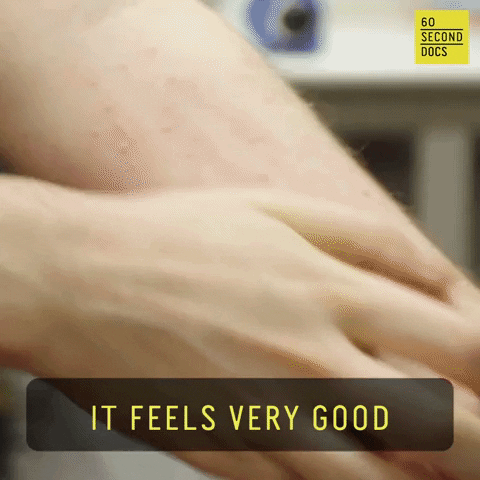 Scratching Feel Good GIF by 60 Second Docs
Giphy
"I had a cast and splint on both my legs for 2 months. When they cut it off, they scratched my legs for me and the itch was just top notch! Yeah."
Existing-Seat5962
Itching an itch can change a life.
YUM!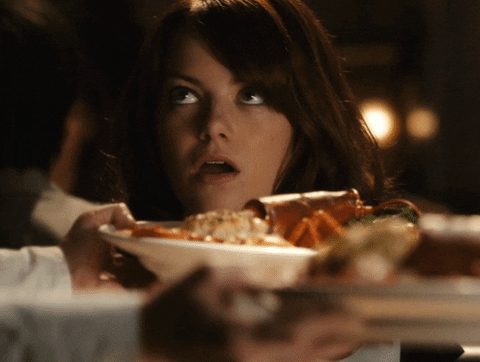 Emma Stone High Quality GIF
Giphy
"When you're starving all day and devour a bomb a** meal."
Lime_Rose
Sleep for Life
"When you've been up for 20 hours+ and finally get into bed and you just know it'll be the best sleep of your life."
Ok_Sprinkles_8777
"But man, after 36+ hours, the body sort of aches and it's hard to fall asleep despite being completely exhausted. Then the restless legs kick in... ugh. I do agree that a 20hr-ish stint is amazing to cuddle into, especially if you don't have to get up at any specific time the next day."
curlyfat
"Makes it better when you've been sleep deprived for weeks and know you have NO PLANS tomorrow and can sleep as much as you need."
Batcraft10
That Feeling
"When you're absolutely busting for a pee and you can finally go!"
Apprehensive_Pen_793
"Apparently there's a thing called a 'pee-gasm' that people (usually women) have that causes an orgasmic feeling when you pee after holding it for a while! I've definitely experienced this and I've intentionally waited a while so I could have that good feeling... lol."
cocoawhirl
I Can Hear!!
"The feeling of water leaving your ear after being there all day."
Apprehensive_Bet_438
"I had some impacted earwax for a week in one ear, and when it finally got removed it was the best feeling in the world. Initially it was like having a tv or radio in my ear that only had static, but then I could hear. Good god, I could hear. It was amazing."
doodwhatsrsly
"Oh man, and it's WARM from being in your head, and the warmth makes the sensation of leaving even better."
AngiesPhalanges
A Good Rest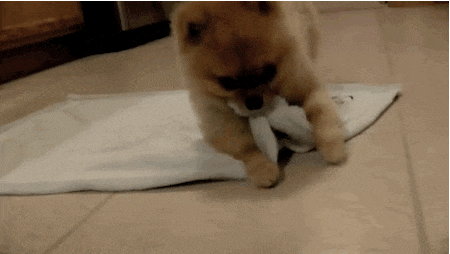 dog puppy GIF
Giphy
"Sleeping in a warm blanket in winters."
Puitzza
"Or sleeping in a cold blanket in summer."
pitypuruty
I am enthralled by all of those things.