Juliette is a two year old little girl living in Canada—and sometimes life is hard. According to her parents, she's got a particularly expressive way of letting them know when she's had enough.
She just... stops participating. Juliette just lays down and gives up, leaving her family to figure it out for her. We're going to be totally real with you—if we could pull a Juliette and have someone there to just do life for us the way her dad does—we would.
---
Absolutely. No doubt. Don't even sit there and act like you've never wanted to hit the pause button on life so you could have a moment.
We don't know exactly what happened that made Juliette give up in this video, but we can absolutely tell this is not Dad's first time at this particular rodeo. Nope. Not by a long shot. Dad handled it with the kind of chill that no amateur could muster. Let's set the scene.
Dad had just pulled into the driveway after picking Juliette up from preschool. Clearly she had a hard day. Juliette has just about had it with 2018—for once, "literally can not even" actually made sense.
She couldn't take a single more step. Over it. Juliette has hit her wall. So she does what all of us often wish we could get away with and just ... laid down. Right there where she was. Juliette, meet ground.
Dad didn't even bat an eyelash, you guys. He just unpacked a few bags from the car with one hand and closed the car door with the other. Then he turned around and calmly picked up Juliette—just another thing to carry into the house.
He didn't seem upset, he didn't seem flustered, nada. Dad grabbed her coat like it had handles and walked her into the house like she was a duffel bag.
Mom got it all on video.
Two-Year-Old Girl Refuses to Walk www.youtube.com
Juliette, we feel you.
Dad, you're a champ.
The internet has not stopped talking about it since it was posted.
But some people got really weird and rude about it—one person even called Juliette a "future mass school shooter!"

YouTube

YouTube

YouTube
Uh, rude!
Most people, though, saw the humor and calm parenting in the situation.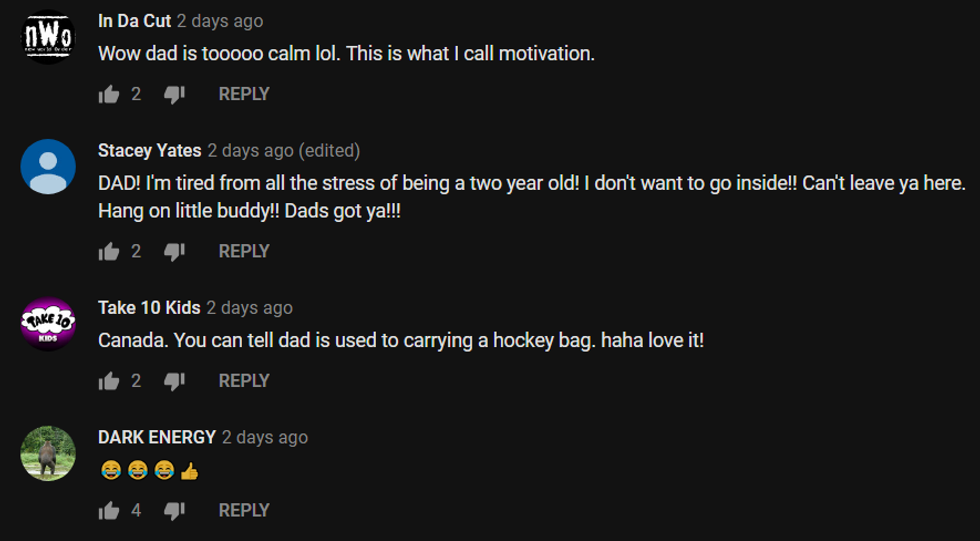 YouTube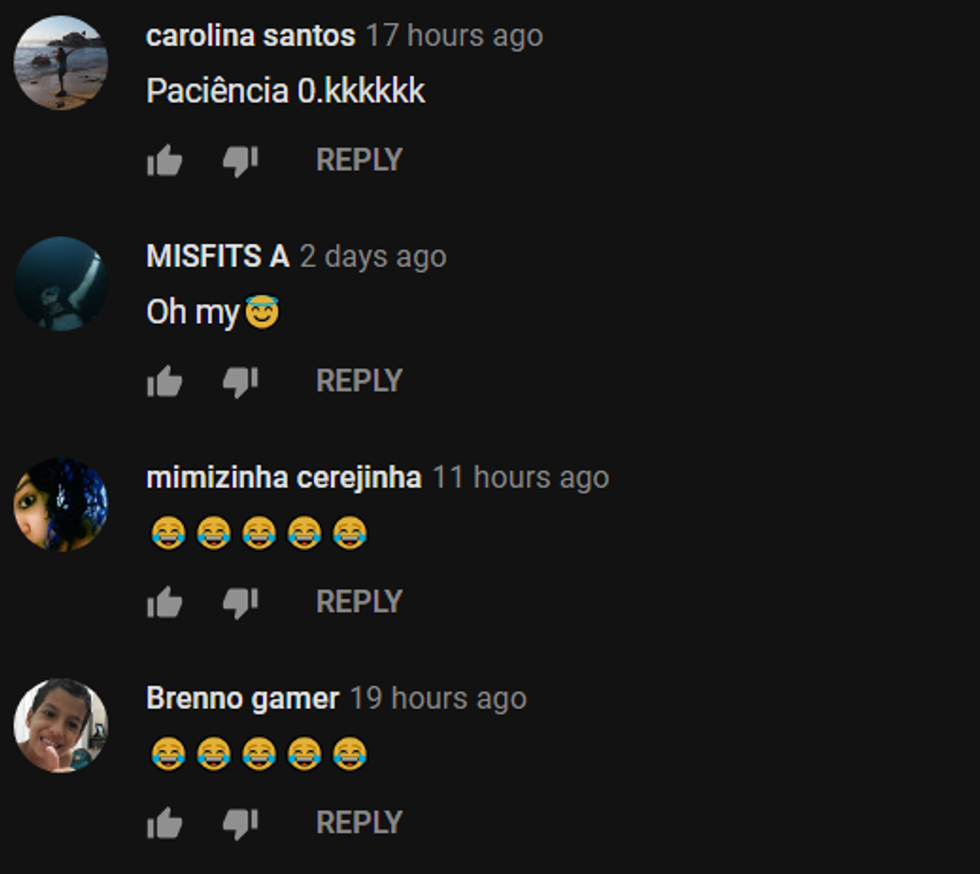 YouTube
Hey, Juliette is doing her best in a big world and so is dad. Parents of two-year-olds can totally relate.

But soon Juliette will be out of her "terrible twos" and before you know, she'll be a teenager.
Oy...