On September 11, 2001, the Cortlandt subway station in New York City was damaged by the attacks on the World Trade Center, which happened just above it. For 17 years after that, New Yorkers have slowly recovered from that traumatizing day, barely noticing the subway stop had all but disappeared. On Saturday, September 8, 2018, however, the MTA reopened the Cortlandt street station and things there are looking better than ever!
---
Welcome back to the @NYCTSubway map, Cortlandt Street! The 1 train station at WTC was destroyed on 9/11 and it too… https://t.co/URPPYYhuqb

— Jason Rabinowitz (@Jason Rabinowitz)1536423891.0
The station has been renamed "WTC Cortlandt," and now features several interesting art installations, a reduced number of columns to improve passenger flow, and (most excitingly) air conditioning to keep the station cool in the summer.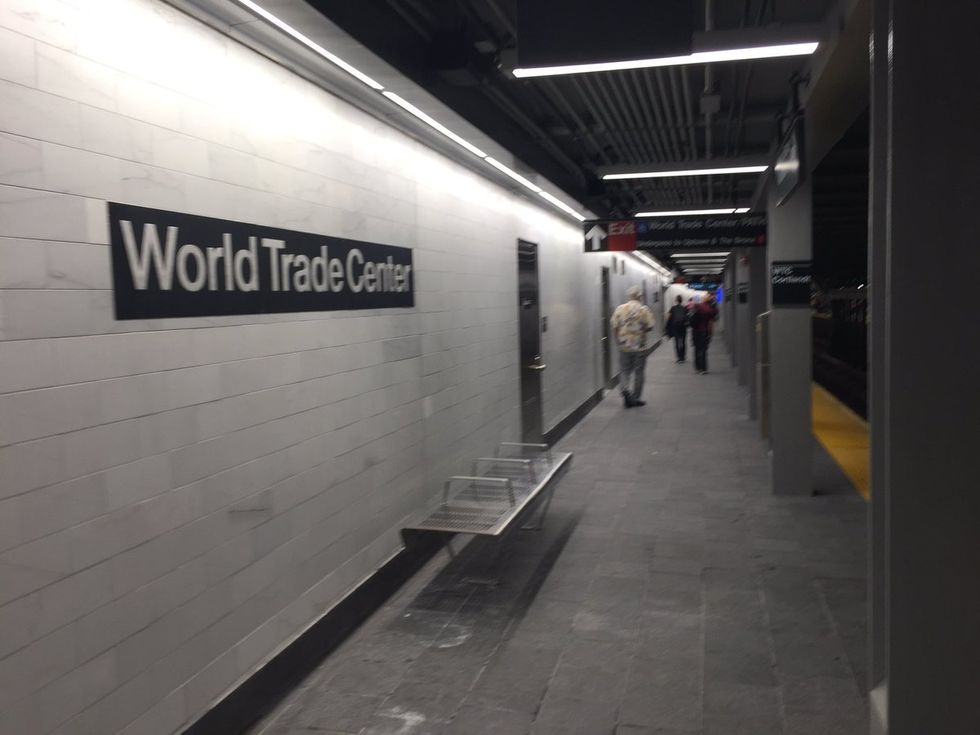 Twitter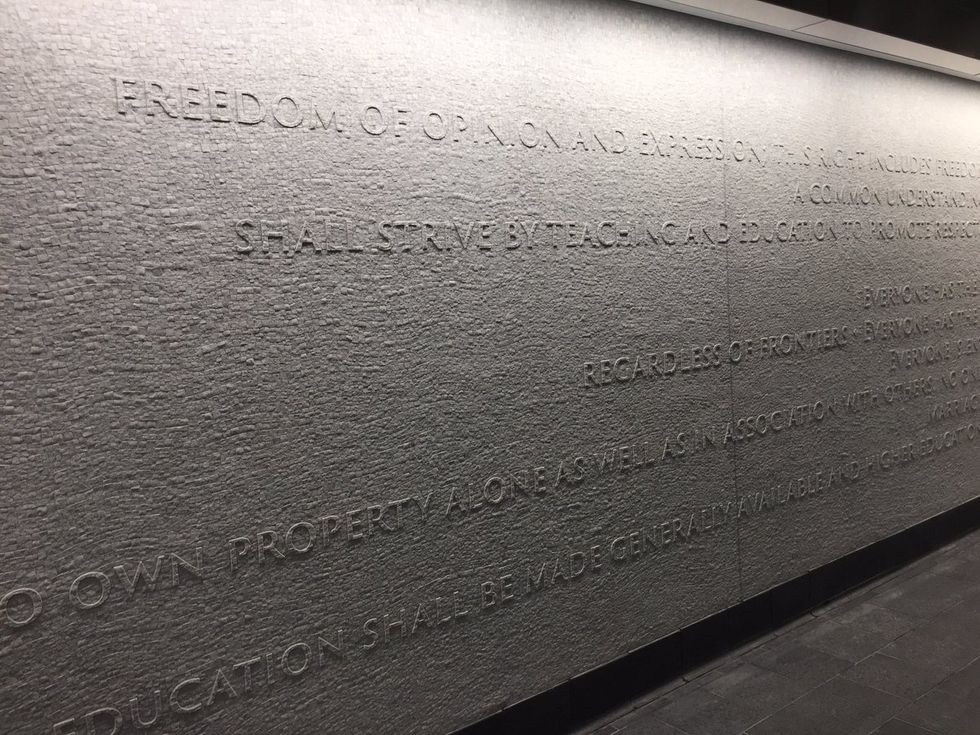 Twitter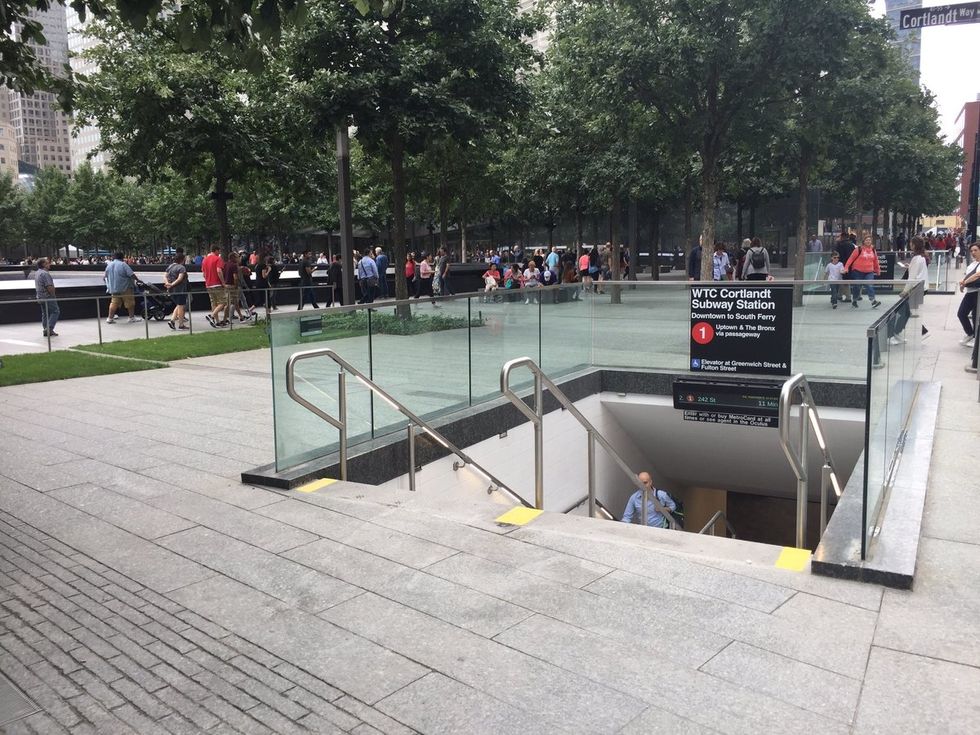 Twitter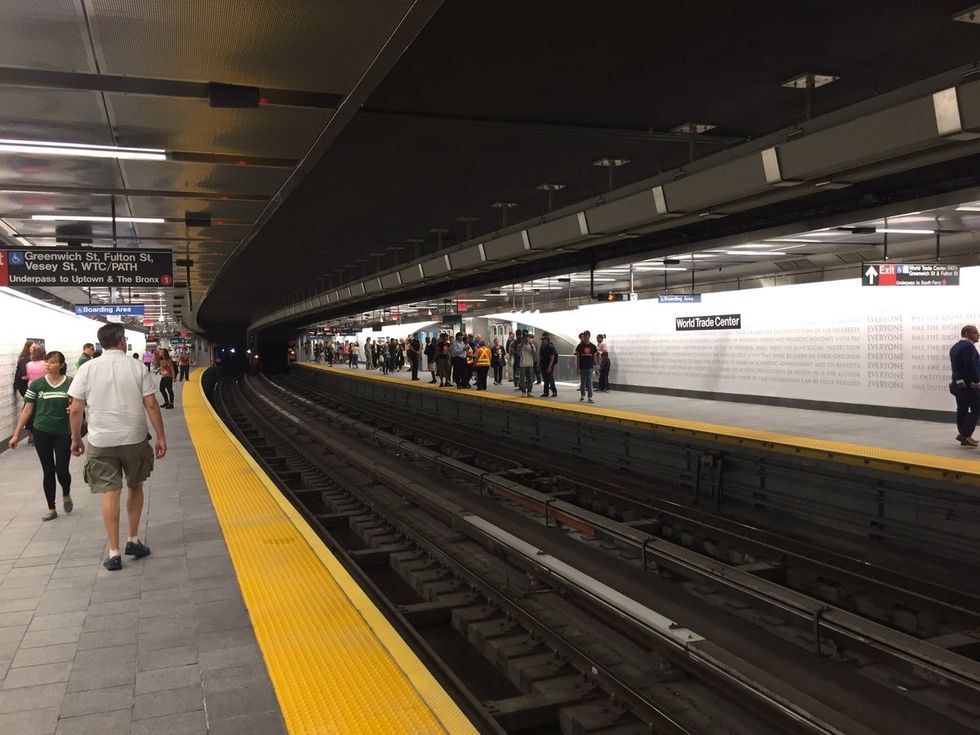 Twitter
For the first time since the morning of September 11, 2001, 1 trains are stopping here at Cortlandt St. The station… https://t.co/UvCzrckqZo

— Steve Burns (@Steve Burns)1536425534.0
Though it's been a long time in the making, WTC Cortlandt was worth the wait!
Among the features here: handicap accessibility, easy transfers to the WTC transit complex, mosaics and inscription… https://t.co/eawBYqHua9

— Steve Burns (@Steve Burns)1536425799.0
On the 1 train #WorldTradeCenter #WTC #Cortlandt #LowerManhattan #NYC #transit @NYCTSubway will open station at noo… https://t.co/gtv17dX6QQ

— Greg Mocker (@Greg Mocker)1536367250.0
Any New Yorker will tell you: air conditioning in subway stations is a serious game changer.
The new WTC Cortlandt station on the 1 line is now open to the public. It's fully accessible, has fewer columns for… https://t.co/Q2d6BnNXD3

— NYCT Subway (@NYCT Subway)1536424047.0
The art on display in the station also helps passengers remember the station's proximity to American history.
With the re-opening of WTC Cortlandt St. (1) station, #MTAArts proudly presents "CHORUS" by artist #AnnHamilton. Th… https://t.co/4RiCbyxsPc

— MTA Arts & Design (@MTA Arts & Design)1536423611.0
The name references its location within the World Trade Center site as well as its legacy under Cortlandt Street.

— NYCT Subway (@NYCT Subway)1536424095.0
The 1 trains are already stopping at the station on their way to South Ferry!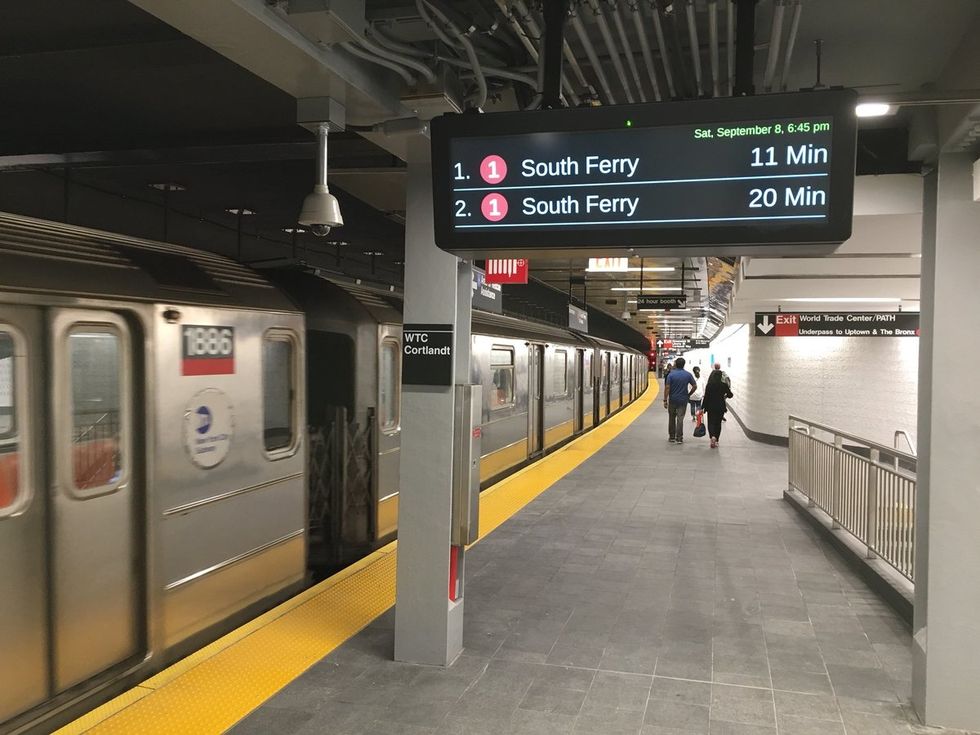 Twitter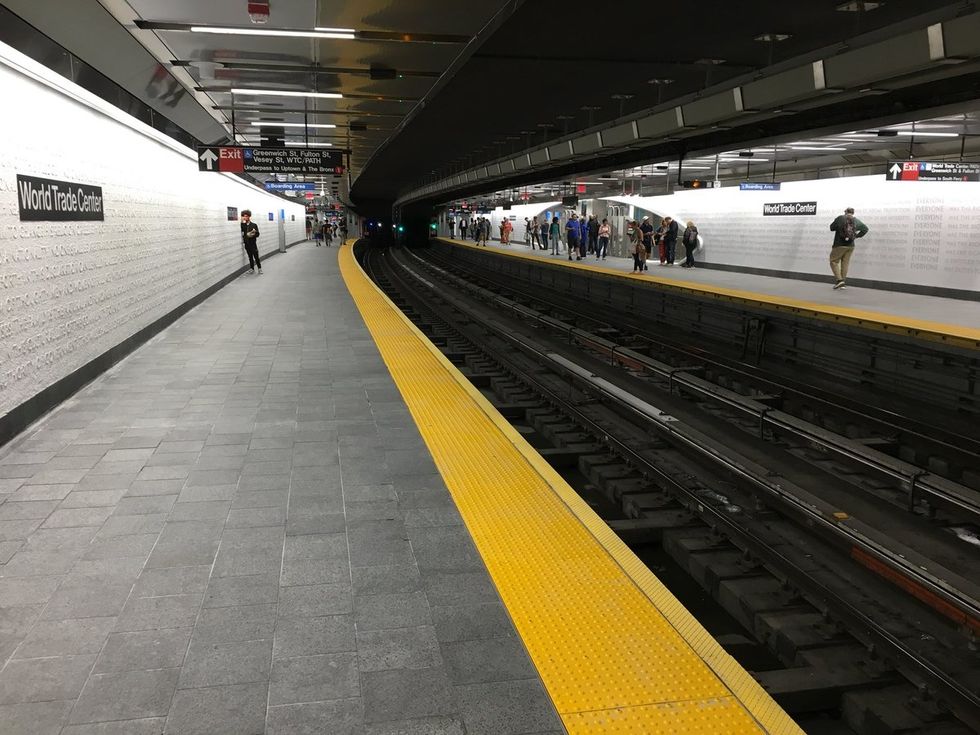 Twitter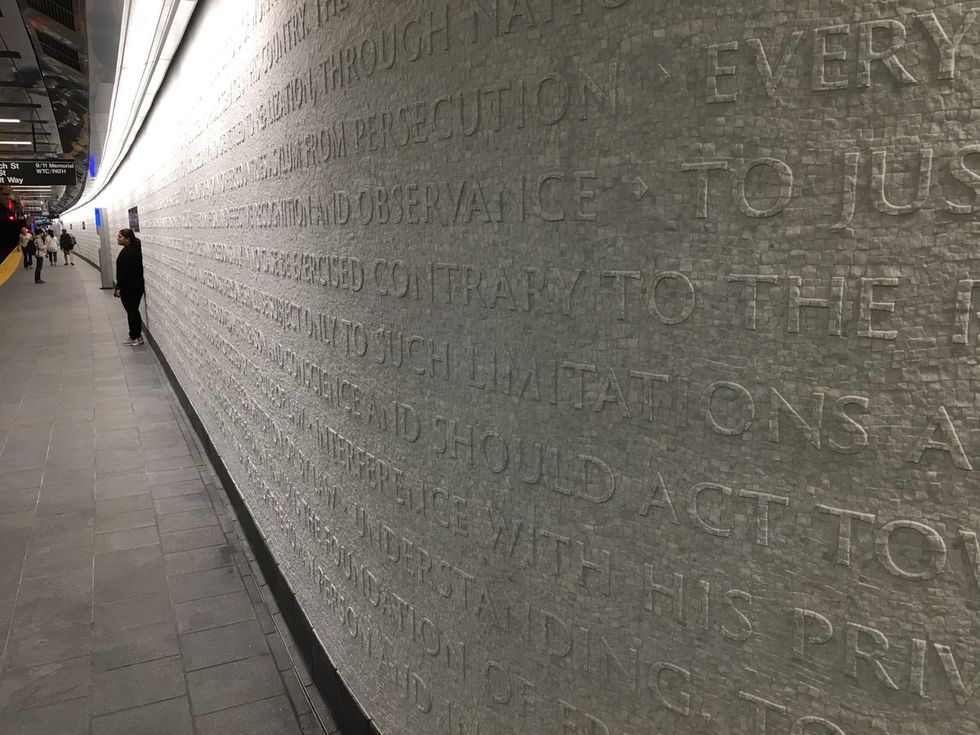 Twitter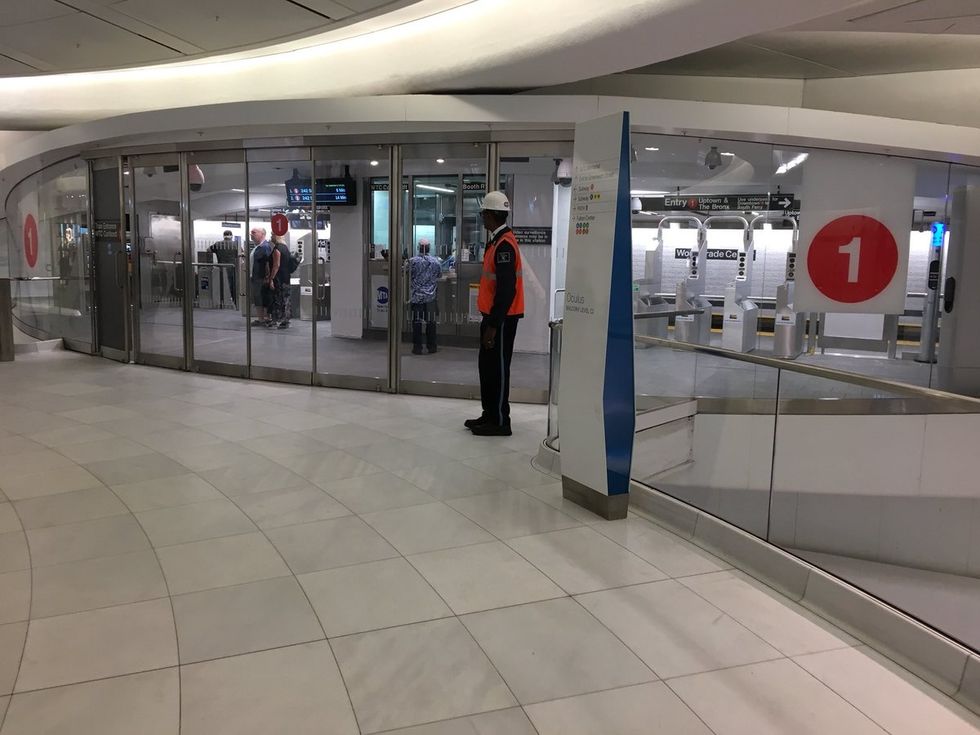 Twitter
Twitter users were thrilled at the newly-opened subway stop!!
And here's the new Cortlandt St WTC station. It's very strange to see an @NYCTSubway station with virtually no colu… https://t.co/sgSszObtLO

— Jason Rabinowitz (@Jason Rabinowitz)1536447764.0
@AirlineFlyer @NYCTSubway Wow. Never been to NY, never ever heard of the station but still very emotional reading about it. 9️⃣1️⃣1️⃣🇺🇸👏

— Barry Wyn 🏴󠁧󠁢󠁷󠁬󠁳󠁿 (@Barry Wyn 🏴󠁧󠁢󠁷󠁬󠁳󠁿)1536494475.0
@StvBurns @NYC @wcbs880 That's wonderful!! ❤️ my favorite city to visit ❤️ I'm just a Southerner who loves NYC 🗽

— TheOGHunny ❤️ (@TheOGHunny ❤️)1536497988.0
@NYCTSubway Air-tempered! 🙌🏾 More of this please!

— Keisha (@Keisha)1536444432.0
Congrats on the re-opening, Cortlandt Street!