People Who Work In Someone's Home Describe The Weirdest Thing They've Ever Seen
Working in someone's home must feel like your walking on eggshells, but instead of organic, free-range eggs its the Fabergé kind. You're in someone else's personal space, their sanctum, where a litany of secrets and revelations could be revealed to you if you open the wrong cabinet or peak under their bed by accident.
You never know what's going to happen when you open their door, and that's what these people found out one day.

---
Reddit user, ConAir161057, wanted a look into stranger's homes when they asked:
"People whose jobs require them to enter someone else's house, what was the weirdest thing you've seen at a customer's house?"
Everyone has hobbies, and sometimes those hobbies involve collecting things. While you might imagine glass cases filled with small, porcelain baby angels or a wall of comic book art, some people choose to collect "different" things.
When Plants Are Your Children

"Customers built an additional room for their plant, Frank. It was a +30yo schefflera. It had the best sun and a huge pot and automatic watering."
"Def my kind of weird."- x4ty2
Everyone Collects Something
"Taxidermy chickens dressed in raincoats"- TheCookMan1
Leaving Behind What You Don't Want To Use
"I've done foreclosure clean outs. I'm amazed at how many people own sex machines, and how often they are left behind."- turningfoodintopoop
We Just Want Our Guests To Be Comfortable
"One Easter week, I tuned a piano in the home of a girl who was my music student."
"Her mother greeted me at the door in a Playboy Bunny suit and kept offering "refreshments" as I tuned her piano."- Back2Bach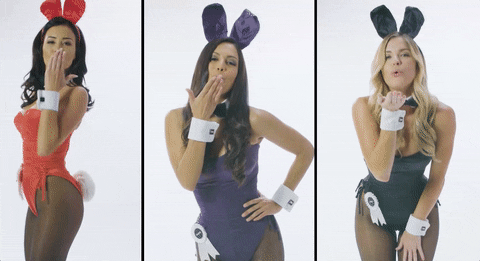 playboy bunny GIF by Playboy
Giphy
What people do in their own bedroom with their partners in whatever consensual manner they deem acceptable is up to them.
It's when those choices leave the bedroom and start to impact other people that we have to raise our collective eyebrows.
That's One Way To Discipline...
"I babysat for this family that had a live in maid."
"A little weird but whatever."
"She was nice."
"Dressed in a strange outfit but whatever."
"Parents get back and ask me how the children were."
"Told them I changed a few diapers nothing big."
"Then they asked how the maid was."
"I told them she was fine."
"Woke up the kids once while she was cleaning."
"Mom gets this look on her face and disappears."
"Dad pays me and tips me well!"
"Asks me to check on the kids one last time."
"I do."
"As I'm leaving I go to say goodbye to the Mother."
"She has the maid over her knee, and is just spanking her."
"Obviously I'm horrified."
"They explain their live in maid is actually a live in sex partner."
"So the strangest thing I've seen is a live in sex maid while babysitting."- cleaning-meaning
Classiness, Amid The Chaos
"Very large vanity style nudes of the lady, probably from a decade prior."
"Some were normal frames, one was like an old style velvet painting."
"The apartment was in squalor."
"Bugs everywhere, food just left out."
"Then you had those pictures."
"That was the weirdest."- Muliciber
Homes are supposed to be safe space, areas where we can unwind and be ourselves. Unfortunately, who we are can be a lot sadder than anyone might have ever known.
An Inescapable Odor
"It's not what I saw, it's what I didn't see."
"Old cat piss has the pungent aroma of ammonia."
"In this house it hit me like a truck."
"I saw no cats. I saw no dogs. Only humans."- Rhomagus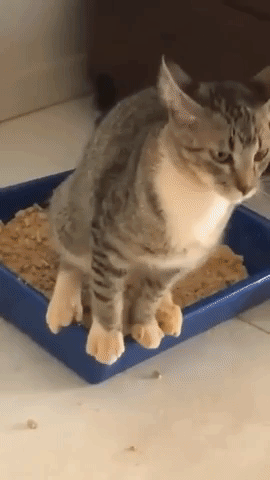 cat box GIF
Giphy
Wrong Definition Of A Skylight
"Home healthcare worker."
"Met with a patient who refused to let me enter his house."
"Our first visits were conducted on the street, between his car and mine."
"As he grew to trust me, we graduated to sitting on his front porch."
"The outside of his house had seen better days, and could use some fixing up, but it really wasn't all that bad."
"It was the inside."
"At some point the roof had progressed from 'needs work' to 'caved in' and he essentially had no roof, as it was all hanging down in his living room."
"He didn't have the money to fix it, or a good tarp."
"But he did have the money for a tent."
"And so he lived in a tent inside his house."
"He still had electricity, and a partial roof over the kitchen."- floridianreader
A Testament To What's Lost
"Not really weird but sad."
"An 80-year-old woman who lived alone had a Christian type of 'shrine' dedicated to her daughter in her living room."
"That's pretty normal I guess, she said she had lost her 40 years ago and kept her pictures and small items in it."
"But the thing is, it turned out that her whole house was filled with similar items."
"She had written things that she wanted to say to her daughter on small pieces of paper and taped them all over the walls and the cabinet doors."
"It was everywhere, and it was clear from what she'd written that she had been on her mind 24/7 for the past 40 years."
"My job was to do household chores and basically keep her company while I did it."
"One day she asked me to look for some items that her daughter had made."
"She had misplaced them and was worried that someone had thrown them away by accident."
"I couldn't find them at first, but she looked so defeated that I went to look for them again and actually found them in the back of her storage room."
"She was so happy."
"She said that I reminded her of her daughter because I searched so adamantly and didn't give up."
"She couldn't move very well and had chronic pain and would often talk about wanting to be with her daughter already."
"She was a super nice person, one of the nicest I've worked for."
"She was just in so much pain that I almost hope that she got her wish."- humanoid1013
A most bizarre display

"I'm a forensic entomologist."
" I've observed every grotesque remnant of human decomposition and its concomitant evidence of heinous crimes but the most perplexing was a victim's extensive taxidermy collection congregating like a macabre audience in her living room where she was decomposing."
"They were frozen perpetually in scenes of frenetic gaiety with miniature champagne glasses and a chess table with a vulgar mouse in a tu-tu salaciously positioned upon it for a line serenading rats."
"Debauched rodents were ubiquitous in her living room on every surface."
"I'm certain the white powdered snouts were simulated drug consumption!"
"These creatures solemnized her undignified demise with their impeccable suits reminiscent of debonair aristocrats and one anachronistic ferret petrified in a Liverpool united knitted jumper."
"Taxidermist rodent pornographer was her sobriquet, designated by my flippant colleague, and she became notorious in our lab and the story evokes raucous laughter every time someone remembers."- VelvetDreamers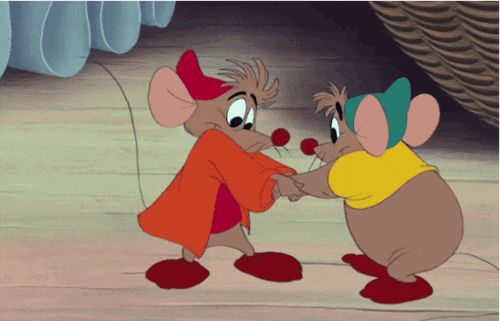 mice GIF
Giphy
Barely acceptable for a pig!
"Babysitter here!"
"I'm not really one to judge people's houses, but if conditions are bad, then I'm judging."
"When I say 'bad', I mean as in they COULD do something about it, they just didn't."
"One time, I was babysitting a little boy."
"He was a cute little fellow, very friendly."
"His house was disgusting."
"The parents left for some sort of work dinner, I wasn't really paying attention."
"Their house was incredibly outdated."
"Then, they give me a small tour of their house."
"It helps me get to know the area and make plans to keep the kid occupied."
"So I get brought up to this kid's room."
"Unlike the rest of the house, it's pretty clean."
"It's your average 6 year old kids room, he seemed pretty proud of it."
"He opened the doors of other rooms, just to show me what's inside."
​"All of the rooms were just plain messy."
"Lots of stains, towels on the ground, SO MANY chips in the walls, the house looked so beat up."
"When we got to the parents room, the kids opened the door and I was horrified."
"The parents room was relatively clean, but it was full of animal pelts and rifles."
"I'm vegetarian."
"I felt like throwing up."
"I think that hunting like this even upsets many meat-eaters."
"These weren't faux pelts or anything, no, they had been skinned directly by the hunter."
"Of course, I couldn't tell the child my opinion."
"The best way to preserve the kid's innocence was to just ignore the current situation."
"So I did."
"We spent a majority of the night playing games in his bedroom, he was a very nice and polite kid."
"I eventually put him to sleep and decided I didn't want to sit down anywhere, the place was filthy, so I just saw paced around downstairs and scrolled through my phone."
"Parents got home, and the usual stuff a babysitter does happens."
"I get paid and I leave."
"I'm never accepting gigs from those people again."- BananaFatFace
Aracnaphobia!
"One home owner had 50+ pet tarantulas!"- Thief025
The perfect pet

"Not me, but recently had a window salesman out at my house."
"Asked him about the weirdest thing he had ever seen at a customer's house."
"His face lights up and he tells me this story about a trailer where the owners were letting a 500 lbs pot belly big free roam the house."
"Thought he might have been bullsh*tting until he pulled out his phone and actually showed me photos."- PsychedelicGoat42
First impressions can be misleading
"Found a couple who travelled a lot for over night dog sitting since dogs got separation anxiety and also had chickens who needed to be tended to."
"As we go out to this creepy looking storage shed to show me where the chicken feed was, it was floor to ceiling with mannequins all covered in gore, masks, chains, etc."
"Like a double car garage sized filled to the brim with limbs, torso's, heads, etc."
"I kind of froze and was shocked, there was probably like 75-100 of mangled gory a** mannequins in there."
"Wife could see I was like wtf and she laughed and said that they are huge Halloween buffs and every October they have a huge Halloween party for the whole block."
"They asked me to help them hang them a few months later and it was a lot of fun! "
"They had about 2 acre back yard with a trail, and they did hay rides through 'the haunted forest'."
"Even had a little cemetery with a bunch of spooky stuff! "
"Party kicked a**, and I ended up dog sitting/house sitting and other projects for them for about 6-7 years before I moved."- Woah_man34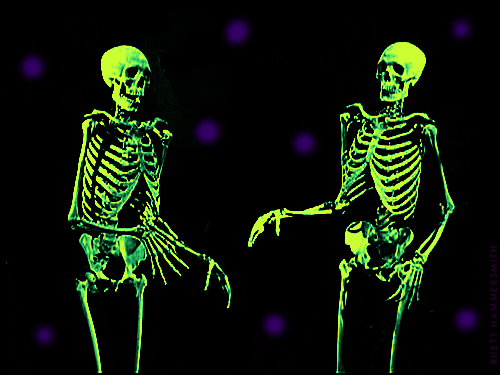 Halloween Party Hard GIF
Giphy
Multi-purpose room
"86 yr old man's house, a giant train set in a room full of tape cassette porno movies."- Jeebzus2014
Who knows what dangers lurk below...
"My husband is a chimney sweep in the North Shore of Massachusetts."
"He was working in a home that had an unused in-law basement apartment."
"While on the way to inspect the boiler room, he was greeted by a life size Crypt Keeper doll wearing a reflective vest sitting in a wheel chair in the kitchen."- SuperClassyKind
Be kind. You never know what someone might be going through.

Medicine is a difficult profession. Thanks to the wonder that is human nature, healthcare workers are subjected to incredible Darwin-award-winning scenarios daily, so it's no wonder that many of them feel the need to go home and scream into their pillows at night. From self-inflicted injuries to dangerous prescription misuses, these Redditors revealed the most facepalm-worthy patients they've ever encountered.
But be warned: They'll all leave you wondering how we've survived this long as a species.
In almost every interaction with a Karen, there will come a point where she (or he) will ask to speak to the manager. They seem to think that if they over others and just act a fool, they can get what they want—but the following managers REFUSED to let these Karens get away with their inconsiderate antics.
In the United States, it's no secret that sex education for minors is inconsistent at best.
But some people learned very unexpected stories about how babies were made, and those stories had a way of making a lasting impression.
Curious about other's stories, Redditor ILoveYourCat asked:
"How did you think babies were made when you were little?"
One Time's the Charm
​"I knew babies came from sex as a fairly young child. My parents never sugar-coated that. But for some reason, as a kid, I thought you only had to have sex once to have multiple pregnancies. I seriously didn't fix that misunderstanding until early middle school."
- Crazey1988
"At some point, when I finally accepted that you had to have sex to have a baby, I thought the only time people have sex was to make a baby, and it only took one time to get the job done."
"Then when I figured out teenagers were having sex, I thought you had to be married and have sex to make a baby, but then when my unmarried cousin got pregnant, I was just confused."
"But I was sure my parents only had sex four times, and then when my mom got pregnant with number five, I thought, 'Wow, they did it again.'"
- Raw_Combination_438
Stealing Storks
"A stork delivered them, of course. What the f**k, lol (laughing out loud)."
- Dells51
"Storks... I thought people trained them to steal babies from a factory and you would leave special treats on your doorstep as payment and encouragement for the stork to steal one for you."
"I was scared to death of birds for the longest time and would have a tantrum at the zoo when I saw a flamingo."
- No_Finish_3144
Young Conspiracy Theorist
"The government. I used to think that we lived in a totalitarian society and that the government was in complete control of everything."
- bebotak**t
"I thought the President sent people their babies when asked by mail."
- GustavoAlex7789
Scheduled Baby Delivery
"The women in my family explained to me at the age of six that a doctor calls you sometime after reaching adulthood at the age of 18 to schedule a baby delivery date."
"The husband either pays to schedule the appointment or the government does after verifying that you have been married and financially stable for quite some time."
- Lokikat00
Marital Kissing
"When two people kissed."
- Short-Reality7353
"I thought the same thing, but I understood that when my mom gave me a kiss, there was no risk. Being someone raised in a very Christian background, I assumed that when you got married, God made kissing a reproductive act."
"Since I made this assumption, I remember questioning why teenage pregnancy could possibly be an issue."
- meuserj
The Ultimate Christmas Gift
​"I thought Santa was bringing them."
- NorskoTheScorpion
"He was. I mean, Christmas comes but once a year..."
- Nouveauuuu
"I MAY NEVER ENJOY CHRISTMAS AGAIN."
- NorskoTheScorpion
A New Meaning to 'Forest Friends'
"When I used to ask my dad where I came from, he'd say he found me under a rock in the forest. Of course, I would go look for babies under rocks, too, but all I ever saw was dirt and those rolly-polly pill bug thingies."
"It was so gross thinking babies were just found THERE that I was actually relieved to find out how they were actually made!"
- melodie-artist
Pregnant By Proximity
"I thought women got pregnant by just being around a man, and I was always confused about what would happen if a woman still lived with her parents or dad after she's an adult."
- ILoveYourCat
Coming of Age Story
"I thought it was a 'just happens once you reach a certain age' sorta thing. As a woman, I was terrified because pregnancy sounds like the most awful thing, lol (laughing out loud)."
"(I know the end result is worth it but even as a 31-year-old, I'm like, nope.)"
- BansheeShriek
Sounds Plant-Based
"I thought they grew like a seed inside the mother's belly."
- maclaglen
"Technically, that's true."
- ManagementFresh4960
"Watermelon seeds."
- bravovice
"Well, not like that."
- ManagementFresh4960
The Power of Marriage
"My mum told me you couldn't have a baby if you weren't married. Note that she said 'couldn't', not 'shouldn't'."
"When my unmarried cousin was sleeping a lot my mum told my aunt 'she's having a baby'. I thought 'she can't be having a baby, she isn't married.'"
"A couple of weeks later she had an engagement party, quickly followed by a registry office wedding. She had a baby a few months later."
- MolassesInevitable53
Baby Trees
"I thought they grew on trees. True story."
- 8inchsalvatorre
"Baby trees, lol (laughing out loud)."
- ILoveYourCat
"I was surprised when I learned how it really happened, lol. I was like, 'You mean there are no trees?' And Mom just shook her head."
- 8inchsalvatorre
They Were Just There
"I don't recall a time where I gave the matter any thought without knowing the reality of it."
"Like, literally, until the day I was first introduced to the concept of birth, I don't think I cared where babies came from."
- N_Who
"Right, the little guys just EXISTED."
- Mizar97
Educated Is Best
"I asked my mom and she told me the truth."
"Educate your kids, folks. They can handle it."
- Bite_Me_23
Spontaneous Babies
"I didn't... They just showed up, honestly."
- badguywindow
"That's what I thought. I was terrified as a little kid that I'd wind up being a teenage mother because I thought it just happened spontaneously."
- dinosore
"Exactly what I thought would happen. Like one day you were just, boom, six months pregnant."
- badguywindow
While these responses might be funny, it's an important reminder of an area in the educational system that's often lacking.
But in the meantime, while the system's curriculum is getting sorted out, at least we can take comfort in the fact that we weren't alone in believing these tall tales.
One of life's many challenges to being successful and happy is to work hard and stay focused on our respective goals.
There are many obstacles that can discourage us, but persistence and a drive to overcome can be rewarding.
Unfortunately, there are some things that are simply beyond our control, and it has nothing to do with fate.
It's the qualities we're either born with or without that can impede us or prevent us from ever achieving what can only be seen as a pipe dream.
Curious to hear examples of one of life's cruelties, Redditor G00dR1ddance asked:

"How did your genetics f'k you over?"
These Redditors were unhappy with appearances.
Uncooperative Vision
"Lazy eye, and a total lack of depth perception."
– Crow_of_Judgem3nt
"Same. Do you struggle with driving? I just moved to a big city and I can't drive here bc navigating all the traffic is too hard with no depth perception. It's so scary!"
– Subnautica24

The Worst Parts
"Moms Family: Perfect teeth, male baldness. Dad's family: Terrible teeth, perfect hairline."
"Me: Sh**ty teeth, bald before 25. My 2 brothers: Perfect Teeth, Perfect Hairline."
"Feels FN bad."
– Yogannath
"They should all chip in for a trip for you to Turkey for a cheap hair transplant and dental work."
– turboprop123

Made For Farming
"All 4 grandparents were farmers. I look like I was bred to farm and f**k to make more little farm workers. Broad shoulders, big boobs, no waist, no @ss worth mentioning, and thick legs. I just look like I was bred to work forever until I die. 120 years ago."
– bwvdub

Stop With The Flattery
"I too am sturdily built. I am not tall but I am muscular and broad with the big boobs and the broad hips and sturdy legs. I could carry very heavy sacks of feed from when I was very small. My family nickname was 'the forklift truck', so that's.. nice."
– LibraryOfFoxes
Room For More

"My mother's OB said she had a pelvis 'you could drive a bus through'. I was a natural breach birth and share those genetics. You could host the last supper on my a** and have room for plus ones."
– Elephant_axis

These Redditors are living on borrowed time.
Cardiovascular Health
"Bad heart. I'm the first male in at least 4 generations to make it to 40. And that's only because I was finally properly diagnosed and treated. I wouldn't have made it to 35 if I didn't find the right cardiologist."
– socteachpugdad
"Bum ticker - dad's aorta exploded when I was 11 and my brother died from the second heart at 41. Just hoping to see my 60s."
– poontong

Being Kept At Bay
"I have a blood condition where I retain iron. It's slowly killing me. Destroyed my liver, pancreas, and led to a massive heart attack."
​"Fortunately, I live in the 21st century where modern medicine can keep me going with...bleeding."​
– Objective_Stick8335
"Sad Aspect" Of A Family
"Huntington's disease"

– alc1864

"My oldest uncle married a woman who had Huntington's, but they were very young and she wasn't symptomatic yet. In the 70s so no genetic testing or much public awareness. They had 5 daughters. My aunt and their eldest have long since passed away, and the remaining 4 are in various stages of the disease. It's always been a sad aspect of our family. A truly cruel disease."
– Wasyloosker12

BRCA Genes
"I'm BRCA2 positive, giving me roughly 74% chances of developing an incurable genetic breast cancer in my life. It also gives me about 22% of having an ovarian cancer."
"On the other side, double mastectomy lowers my chances to about 3%, but it should ideally be done before I reach 30. I will also need a hysterectomy in my 40s."
"I had 50/50 chance of getting the BRCA2 gene mutation so well, genetics did f'k me over!"
– PoutineMaker
Redditors share more of their crosses to bear in life after being blessed with these traits.
"I'm more attractive to mosquitoes than most people. If I'm out when mosquitoes are around, I end up covered in bites (which I'm also allergic to, so I end up with quarter sized welts that itch for daaaays after the fact)."
– p1013

It's sobering to realize the ailments your parents struggled with are starting to become our own to bear. ​
High blood pressure, arthritis, and predisposition to atherosclerosis are some of the undesirable parts of my family's genetic makeup that I never really thought about until I noticed how fatigued and in pain I've become with age.
Although I have so much gratitude for surviving every year I get to celebrate my birthday, getting old still sucks.