Valerie Scogin, a math teacher at Slidell High School in Louisiana, is facing disciplinary action from her school district after writing a Facebook post in which she claimed black people "act like animals," and invite negative stereotypes due to their behavior.
---
In her post, which has since been deleted, Scogin claimed:
They don't have to live in that country. But it was their own people selling them into slavery to begin with and tearing [sic] them even worse in those countries of origin.
The teacher was quickly scoped out by the internet, with screenshots of her post being passed around social media.
She went on to say:
Want to not be stereotyped, tell people of that color to quit acting like animals and perpetuating the stereotype.
Someone should have told Scogin that screenshots last forever.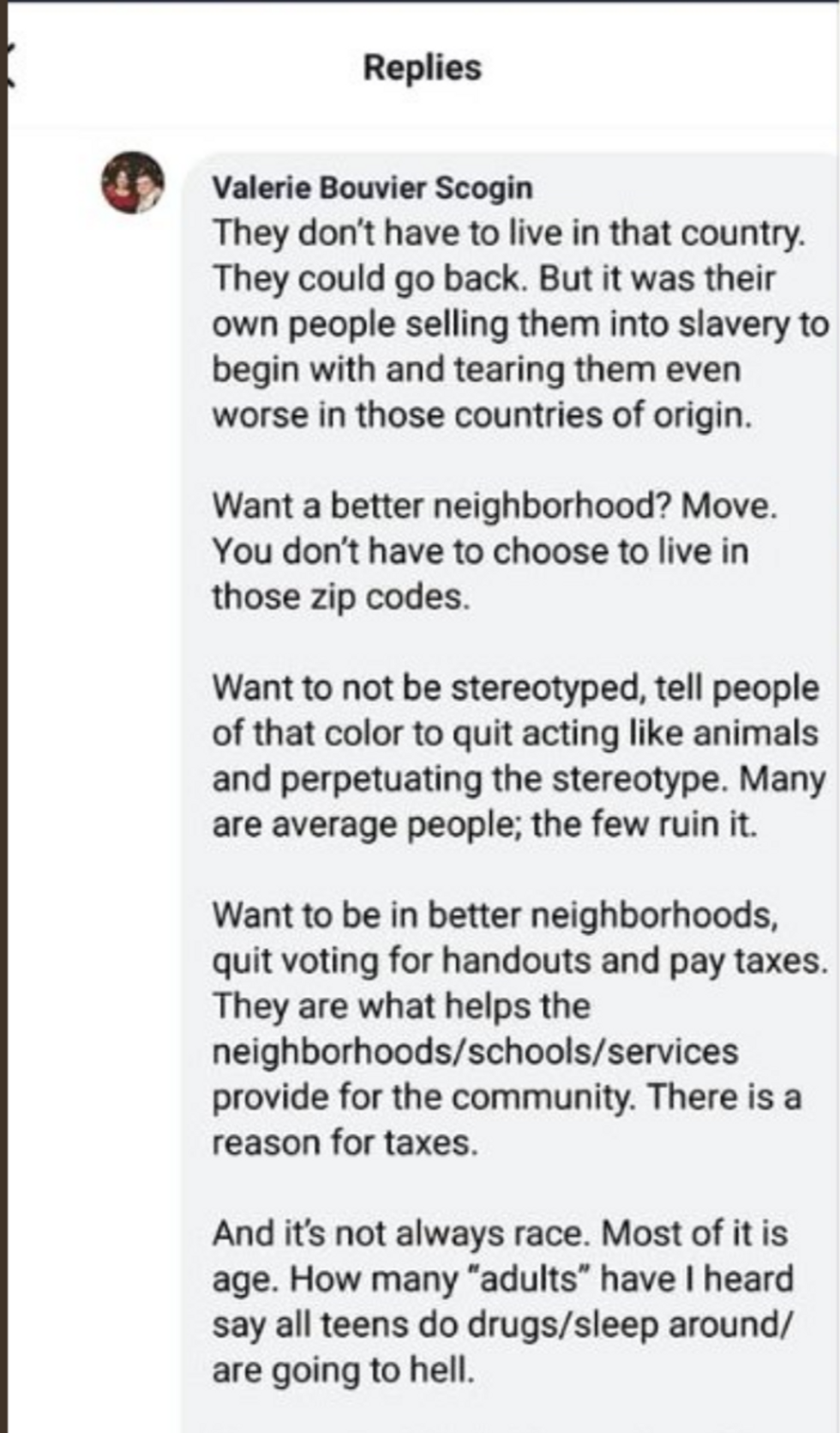 @Julesbentley/Twitter
Scogin later deleted the post, claiming she didn't "want to hurt anyone." Skylar Broussard, an alumna of color, found that a pretty tough pill to swallow, however:
Imagine comparing people of color to animals, then when you get caught you try to say you didn't think it would hurt anyone.
Twitter was in an uproar over Scogin's words:
The New Orleans Advocate now reports that Scogin is no longer an employee at Slidell High following a probe into her post. It was not stated whether she was fired or resigned...but most people will be able to draw their own conclusions.
H/T - Rawstory, The New Orleans Advocate