A mother from Alberta, Canada, is proving that you don't have to spend an exorbitant amount of money on a Halloween costume.

Throughout the month of October, Danielle Bevens is sharing pictures featuring her two sons in impressive handmade costumes from materials found around the house – all under $5.
---
After she impressed her followers last year, Bevens continued the masquerade for a second year.
"Guys, I've been so excited to share with you all of our hard work this year!," she wrote on her Instagram post for the first photo this month.
"To give you the gist this is the second year I've dressed up the boys throughout the month!"
"Typically each costume is made for less than $5 and is usually made of stuff you can find around the house!"
Bevens explains how she constructed the porcupine costume her son Toby is proudly wearing in the picture. He looks sharp in his spiky onesie.
"So, with a lot of help from my hot glue gun, an old brown pillow case and a onesie I thrifted I present to you, Toby the perfect porcupine!"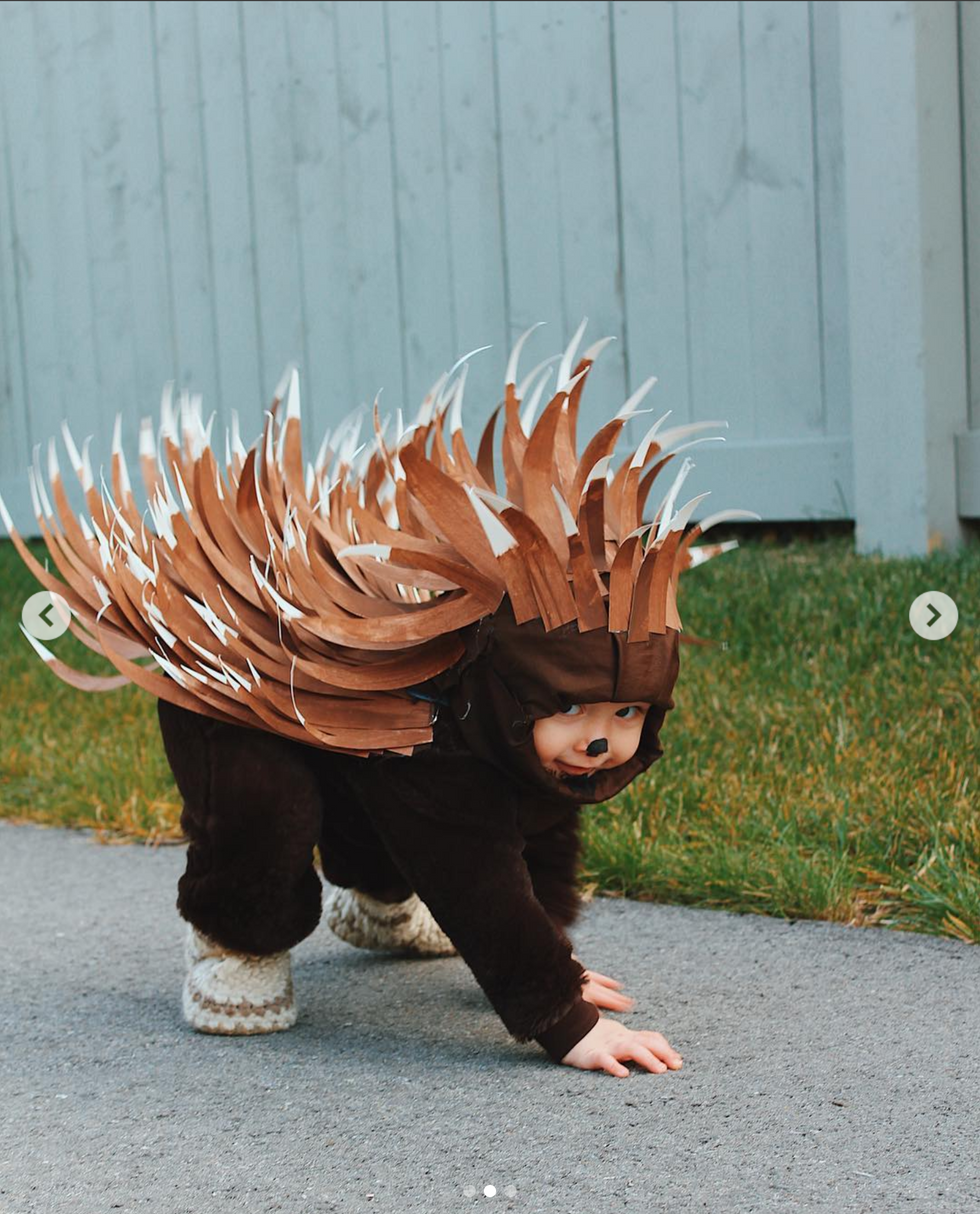 Toby, the porcupine.(@daniellerbevens/Instagram)


Here's a picture of her son Noah wishing every Canadian a happy Thanksgiving. He brought the salad.
"We figured you might want a little side of salad with all that turkey and mashed potatoes your indulging in!" wrote Bevens.
"This was sooo fun to make, super easy and of course you can add your own toppings. 😉 Noah the Shapewise Salad! #glutenfreecostumes"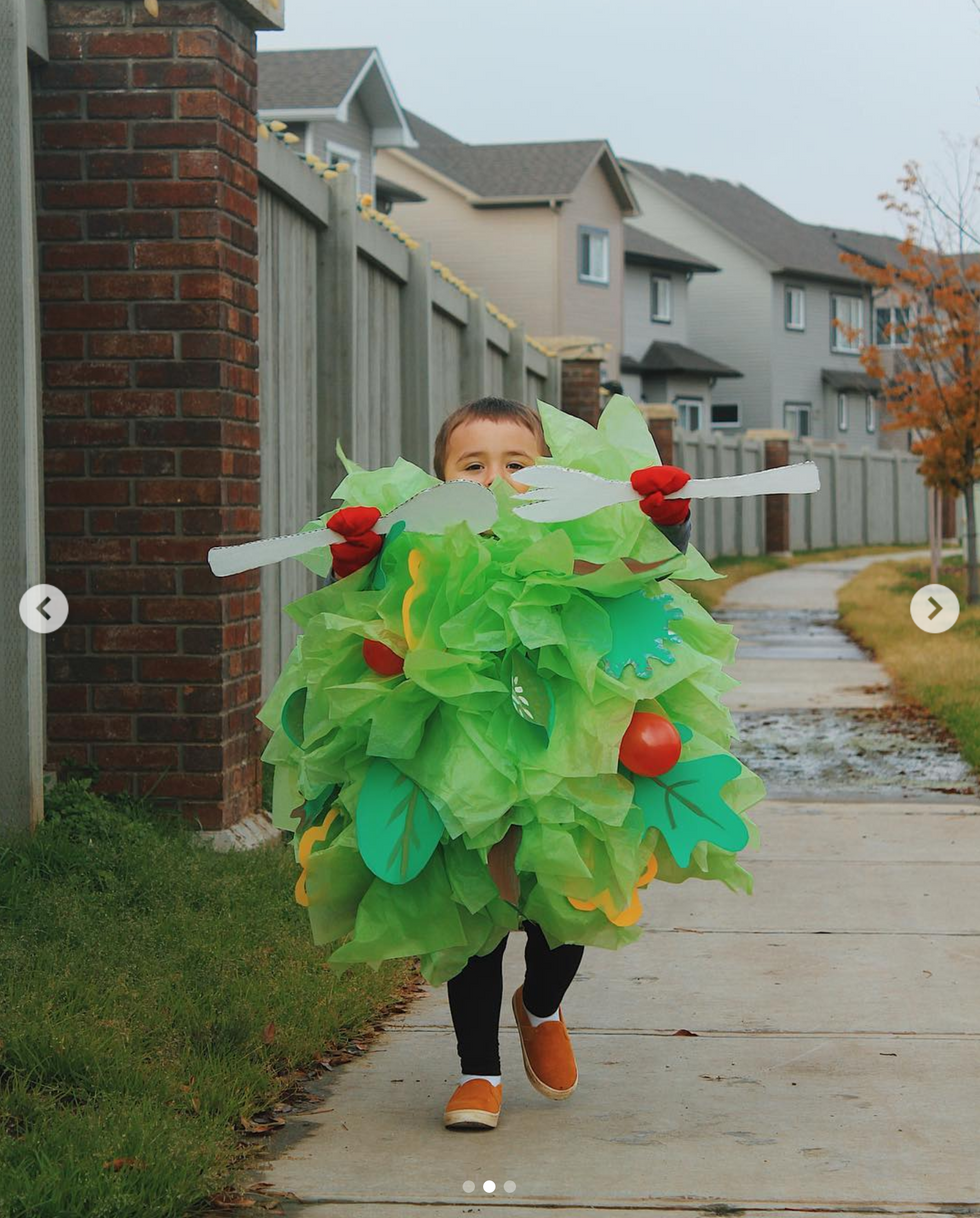 Noah, the "Shapewise Salad."(@daniellerbevens/Instagram)



A mini version of the Cousin Eddie character from National Lampoon's Vacation is prominently featured here.
"If you don't get it then you're in serious need of a good National Lampoons marathon!"
"This one required zero effort, Mother Nature rushing winter and a diehard love for Christmas movies. So, without further ado I present you Toby in his very accurate representation of Cousin Eddie! 👌🏻😂😍 #theshitterwasfull"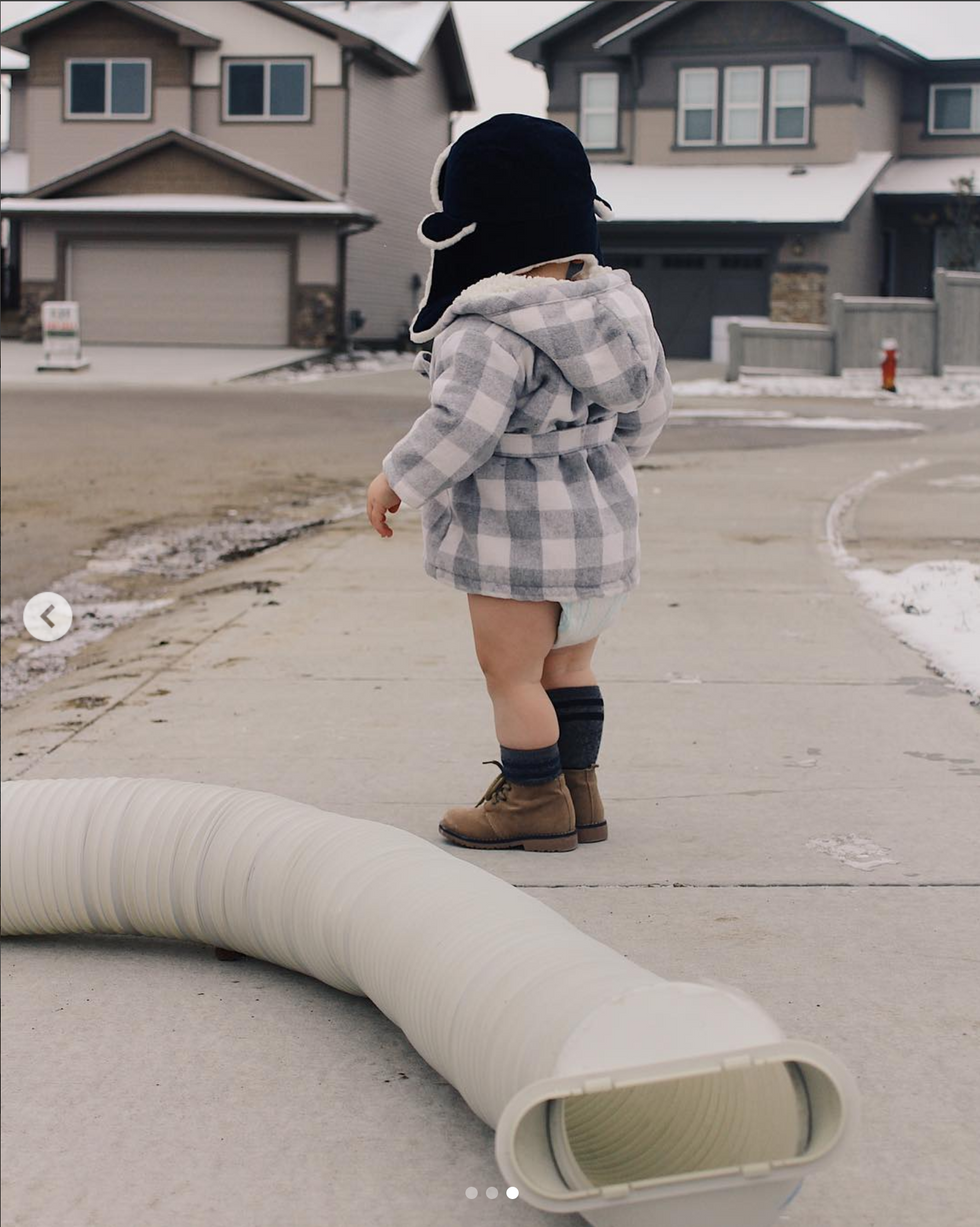 Cousin Eddie mini-me.(@daniellerbevens/Instagram)


Toby makes another appearance, this time as a Rubik's Cube. Apparently, he wasn't very happy about wearing the costume. How do you solve a problem like Toby?
"Toby wasn't thrilled about being a Rubik's Cube but I happened to think it suited him perfectly!"
"He's pretty much just as complicated to be honest! This costume however was not! I didn't spend a penny on this one guys! So cute and definitely an easy and inexpensive option! Toby the Rockin Rubik's cube!"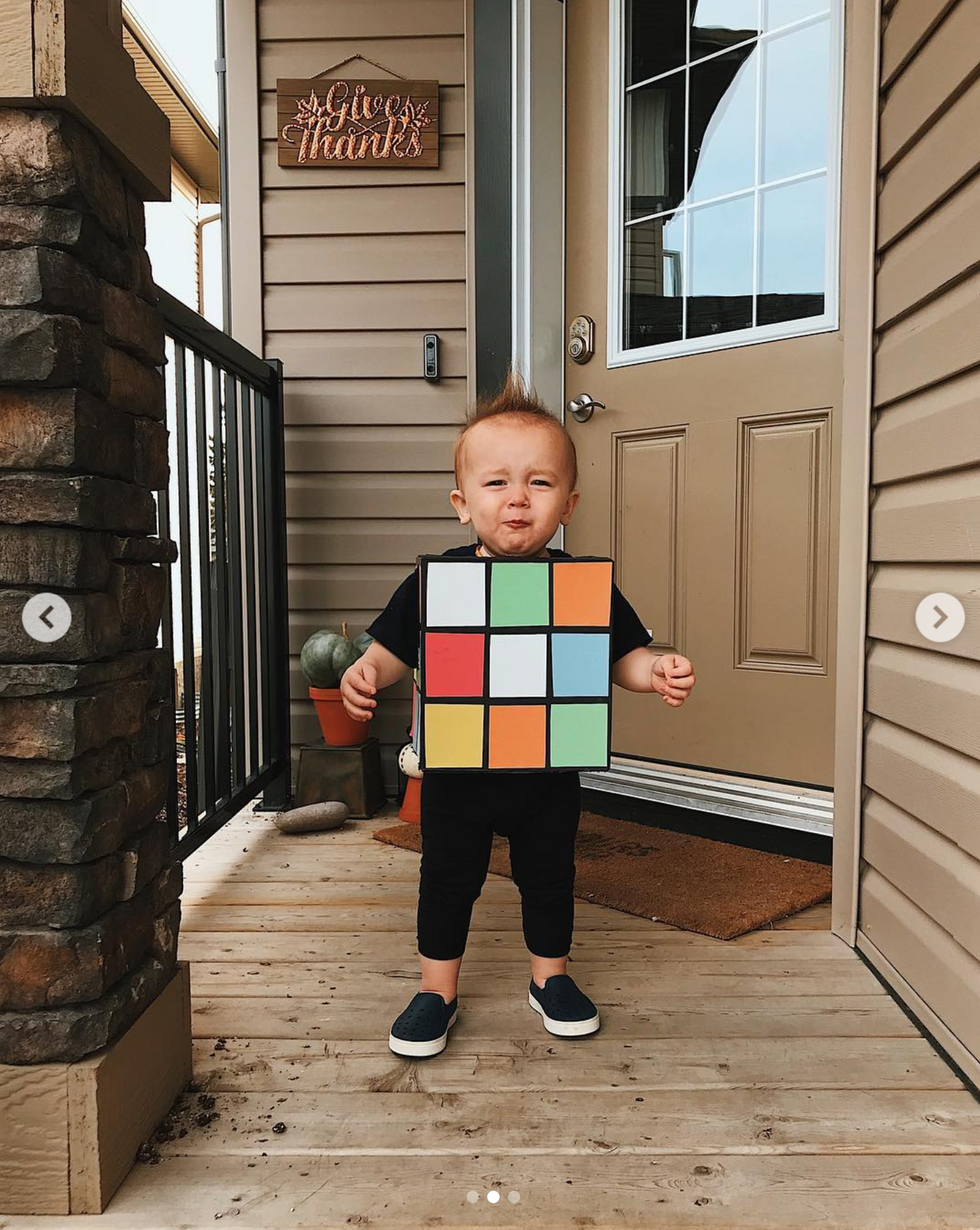 Toby as a Rubik's Cube.(@daniellerbevens/Instagram)

Bevens may not be hawking her wonderful Halloween creations online, but her boys sure know how to sell it!