I'm seriously an expert on hurting myself in dumb ways. I blew up my gallbladder eating too much Channukah gelt, glitter literally almost killed me and about a week ago I may or may not have accidentally challenged a peacock to a dance-off. It didn't end well for me. Peacocks be killin it, fam.
---
Surely, there can't be many more people out there quite as "accident prone" as I am, right? Otherwise how would humanity have survived.
Hehehe nope! I'm wrong. Humanity (or at least Reddit) is FULL of morons who hurt themselves in ways that make no sense. I'm not alone! And neither are you guys!
Reddit user AlbinoGorillaLover asked:
What is the stupidest way you hurt yourself?
Kick back (but not too far), relax, and enjoy the shenanigans folks. We're going in!
Some Funky Mexican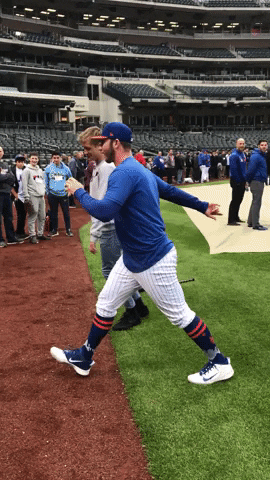 Giphy
Once ate some funky mexican food and had the ability to fart on command for like two days. My sister was in the kitchen and I thought it would be funny to run in and do one of those "Jump and click heels" maneuvers, but spice up the gumbo by letting a fart go at the moment of clicking.
Well, the up-jump went well, the heel clicking succeeded, and then I just straight up crapped my pants. The shock of crapping myself sort of threw off my mojo and I fell without catching myself properly.
This resulted in me hitting my head on the counter and three stitches. Awkward scar to explain to people. I poo'ed myself so hard I needed stitches.
- krunchlo
That Streak-Free Shine
Walked into a pane of glass so hard that I split my eyebrow open.
In my defense the glass was really, really, clean.
Brotherly Love
When I was around 5 or 6 years old my older brother, who was 7, stole my Red power ranger toy and straight up locked me in the living room as he ran away. The door he locked me in with was like half glass pane at the top and just wood towards the bottom. Through the glass pane I could see the key he'd left in the lock and I could also see his smug face holding my goddamn toy.
So what does my 5 yo mind think. Call for help? Nah. Tell him to unlock the door? Out of the question.
I friggin' smashed through the glass with my left arm to try and unlock it.

The moment my arm went through it got cut up bad and the glass obviously made a shattering sound. My brother was stood in shock just watched me cry and bleed, until he called my mum down. She was pretty panicked about the whole situation and asked what happened... to which both me and my brother couldn't explain because we were crying like mad.
From the incident I have two big parallel scars running on the underside of my arm, the rest are hardly visible because of my hairy arms.
This Skydiving Accident
Broke my arm skydiving. Fell outta the plane while it was still on the ground. Really.
Tomahawk Chop
​Literally on the couch right now, hopped up on painkillers with my left hand wrapped up like Tutankhamen.
... turns out chopping firewood you're holding in one hand with a tomahawk you're holding in the other... whilst on your second beer is a pretty dumb idea.
Came within about a 16th of amputating my own pinky finger...
Sitting Too Hard
I sat down really hard and snapped my coccyx off and got a 4" vertical split up my tailbone. I can't watch videos of people landing on their tailbones without feeling like I'm going to pass out.
Scabstache
Fell asleep with facial hair removal cream on my upper lip.
Had a scab mustache for what felt like a year.
High school was hell.
The Carlton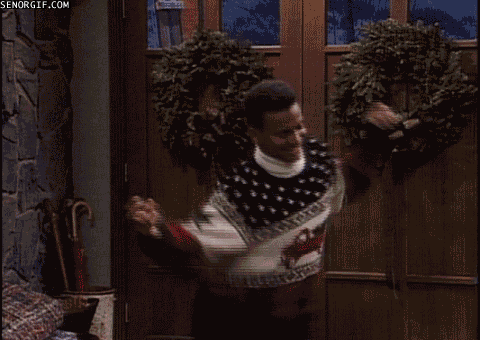 Giphy
I was doing the Carlton at a dance club during the winter and slipped on some water, tumbled down a short set of stairs, and sprained my knee.
A Walking Disaster
Finally, my time to shine!
-Rolled into a wall in my sleep and broke my nose
-turned too quickly to try and grab something and took the corner of a mirror frame straight in the eye. Could see properly for a few day and had a Hella concussion
-walked into a speaker in a bar and split my nose open
-went through a phase (It took about 6 months for me to figure out what I was doing wrong) of slicing my hand open every single time I sliced a bread bun.
-fell backwards checking on food in the oven (drunk) and my hand flew up into the heat source (turns out I had it on the grill setting) that caused a little nerve damage across a few fingers
-most recently (yesterday) I opened the bathroom cupboard door into my cheekbone which bounced my head into the wall behind me then back into the cupboard door.
Loads of other stuff too but these were the first to spring to mind
I'm a walking disaster.
Numb
Got diarrhea so bad, sat on the toilet so long, both of my legs fell asleep and went completely numb, then I fell down trying to walk out of the bathroom.