The Seattle-based global coffee shop chain Starbucks is raking in awards, turning heads on the internet and raising all sorts of money to support trans youth after making a splash with an effective and woke UK television ad.
On February 2, 2020, Starbucks premiered an ad Channel 4, one of the UK's four major television networks.
---
The ad portrays a young trans man as he navigates a world in which he is not the norm. Viewers watch as he is repeatedly called "Jemma," presumably his birth name.
The act of continuing to refer to a trans person by the name they no longer use is called "dead naming." It's a common microaggression many transgender people face.
You can watch the Starbucks ad here:
The ad underscores that names carry assumptions.
For someone in the young man's position, hearing "Jemma" during a fatherly introduction, seeing the name on a student ID and being confirmed as "Jemma" when receiving a package are not small mix ups.
The moments remind of his former identity and add up to a thousand cuts.

As the ad closes with the young man buying a coffee at Starbucks, where "James" is written on the cup and called out by the barista, the coffee shop corporation positions itself as a champion and safe space for trans people.
The Starbucks UK Youtube account included the following note along with the posted full ad.
"At Starbucks, writing your name on a cup and calling it out is a symbol of our warm welcome.
"It's a small gesture, but it's symbolic of what we believe in: Recognition and acceptance, whoever you are, or want to be. We welcome everyone."
On its website, Starbucks also published a full page dedicated to its global initiative to support trans folks.
The internet is thoroughly impressed with the advertisement, with many on Twitter expressing hearty gratitude to the corporation.
@StarbucksUK I changed my name in 2018 and it's still nice to see it on my cup https://t.co/Bhwhl74X68

— Josie ⨂ Kendamu (@Josie ⨂ Kendamu)1580700830.0
@StarbucksUK I knew the moment my name was said in Starbucks that it was my name & always meant to be my name. I've… https://t.co/WGgyYZbTqG

— Yonah Bex (@Yonah Bex)1580745448.0
@StarbucksUK https://t.co/cGrVIvS26o

— Jazz Rivers (@Jazz Rivers)1580778215.0
@StarbucksUK As someone who is trans, I can not express how much this means to me. It may seem like a small thing,… https://t.co/E2RZXdTOBP

— Daniel (@Daniel)1580680407.0
Some tweets came from notable trans activists.

Amanda Jetté Knox, bestselling author of Love Lives Here: A Story of Thriving in a Transgender Family, kept it simple.
@StarbucksUK This is lovely. Thank you for supporting trans kids.

— Amanda Jetté Knox (@Amanda Jetté Knox)1580696772.0
@DadTrans and @mimmymum, a couple of popular accounts run by the parents of trans children, also expressed their thanks.
@StarbucksUK @sophiearmishaw This is a lovely, authentic story. It will mean a lot to the trans kids who see this. Thank you.

— Growing-up-trans 🧜🏽‍♂️ (@Growing-up-trans 🧜🏽‍♂️)1580678766.0
@StarbucksUK Gorgeous ad! As the parent of a trans son, this put a real lump in my throat 👏🏻💕 Thank you… https://t.co/NYH2hESfuu

— Helen🧜🏻‍♀️🇪🇺⭐️ (@Helen🧜🏻‍♀️🇪🇺⭐️)1580679392.0
This last tweet mentions an additional action of support from Starbucks folded in with the ad campaign.
The coffee giant is using the notoriety of the video to drive viewers to Mermaids, a UK-based charity organization dedicated to supporting trans kids and families of all gender diverse varieties.
Starbucks is also selling mermaid-shaped cookies and donating proceeds to the charity, pledging to raise £100k (~$130k) .
The cookies are being received quite well too.
Super pleased to see Starbucks raising money for @Mermaids_Gender with their mermaid cookies! Can confirm they are… https://t.co/1GCDmpxhnj

— Frey 🐧 (@Frey 🐧)1580747482.0
Starbucks are selling a Mermaid cookie to support a Trans and Gender Diverse helpline. Say what you will about corp… https://t.co/Cs7X0Ffokm

— 🌈Kyle (@🌈Kyle)1580731841.0
@AdrianHarrop @StarbucksUK @Mermaids_Gender @PinkNews @stonewalluk @StarbucksNews @BuzzFeedLGBT @lgbtqnation… https://t.co/CnSIBSAFVO

— Rebecca del Tufo (@Rebecca del Tufo)1580759736.0
The partnership is actually a match made in heaven, given the Starbucks mermaid logo (to be exact, it's a siren, as it has two tails).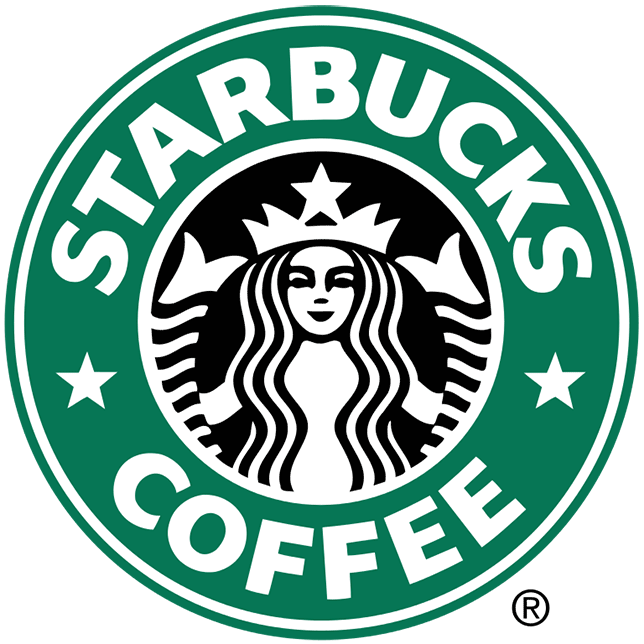 starbucks.com
And people in the UK can plan to see the ad on Channel 4 plenty of times in the coming weeks.

Channel 4 awarded the advertisement its "Diversity in Advertising" award, ensuring Starbucks £1m ($1.3m) worth of no-charge commercial airtime.
In the past, the company has been far from perfect when dealing with marginalized groups—like when two black men were arrested for sitting in a Philadelphia Starbucks location while waiting for a business meeting.
The company appears to be performing a partial about face, at least with regard to LGBTQIA+people.
It now falls on every specific location worldwide to provide the inclusivity outlined in the "James-not-Jemma" advertisement.

If you or someone you know is struggling, LGBTQ+ Youth can get help through:
Transgender people can get help through the Trans Lifeline at https://www.translifeline.org/ or call US: 877-565-8860 Canada: 877-330-6366