People Share The Most Obnoxious Nerd Meltdowns They've Ever Witnessed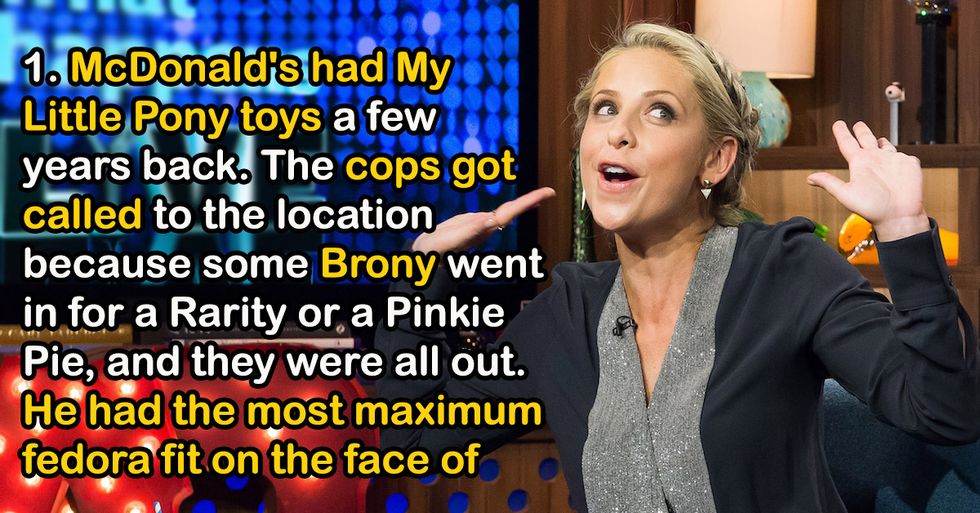 People Share The Most Obnoxious Nerd Meltdowns They've Ever Witnessed
[rebelmouse-image 18357079 is_animated_gif=
dam=1 expand=1]

The great thing about being a geek or a nerd is that it allows you to unabashedly like stuff. That's really all it is. Everyone is a nerd for something, and that's wonderful! With great nerd-power comes great nerdsponsibility, though. Thing is, when you're a passionate fan of something, you don't always handle it well when the fire of that passion is ... um ... "challenged"?

Sometimes, fans just freak out. Case in point; fans of Rick and Morty attacked McDonald's employees when the locations ran out of a limited-edition sauce that show characters talked about. One curious Reddit user asked:


Besides attacking McDonalds employees for sauce packets, whats the worst fan-boy meltdown you've seen in public?

As we have never shied away from being called a nerd, geek, or fan (not that we could deny it even if we tried) - we thought we knew about the legendary meltdowns. We've had seen some things.


We thought we knew; we had no idea. You probably don't either - but you're about to.

You're welcome.
Charizard, A Crook, And Grandma
[rebelmouse-image 18357080 is_animated_gif=
dam=1 expand=1]

When my older brother was 10 and I was like 5, he loved Pokemon. I mean LOVED it; got the cards, got the games, he even got plastic cases for the cards to protect them. Ten year old him went to a convention in town and spent the day talking to some older kids and adults who loved the game. On his way out, he realized that his favorite (and consequently highest valued card) was stolen by one of those adults. We found the guy but no one could prove it was ours card. Of course he hadn't signed it or altered it at all. He was so heart broken to have that card stolen.

My grandma, god bless her soul, went out of her way and re-bought this expensive-ass Charizard holographic thing, for a crazy amount of money online. She then bought a few booster packs, slipped the card into one of the boosters, sealed it with a lighter, then taped all four together so that the last one was the altered booster.

His birthday finally rolls around, and my brother is happy but every Pokémon gift kinda brings him down. He misses that card and is sad about the lack of justice or reprimand for the thief. He gets to the final gift, our grandma's gift. We pull out the video recorder and watch. He goes through the first three boosters, gets some good cards and his friends are laughing and looking at them, he's a little happier. When he gets to the final card in the final pack - and bah god the look on his face at that last card, I swear he was crying and jumping around. He ran straight to Grandma and hugged her so tight.

He thought she had just gotten lucky, but after she passed away we told him the full story. I'll never forget how incredible it was to see both the worst and best of humans over some little card.
Soup
[rebelmouse-image 18357081 is_animated_gif=
dam=1 expand=1]

13 years ago, while eating dinner at Dennys, I saw a teenager throw his soup at someone for making a "Next time on Dragonball Z" joke. He threw the soup while berating the person for daring to "make fun of" Dragonball Z.

They weren't at the same table and didn't know each other.
The Jar Jar Riots
[rebelmouse-image 18347980 is_animated_gif=
dam=1 expand=1]

I worked at Best Buy when Star Wars Episode 1 was released on DVD for the first time. I had worked the opening shift, and was asked to come in a little early to help set up all the displays.

People were camped outside for a few hours before the store opened. About 30 minutes before the store opened, I could see this seething, undulating mass of humanity crowded outside the doors, waiting for them to open so they could grab their copy. I swear it looked like a few of them were trying to Jedi Mind Trick me into opening the doors early.

I was making jokes with my fellow employees, when my manager came and asked me to stand by the doors so I could direct the incoming horde to the various displays (there were 2 or 3 of them I think). As I took my place near the doors, the store manager approached the front doors of the store to open them, and I saw the entire mass tense like they were about to run a gauntlet.

As soon as the doors opened, the human ocean outside burst its way in. I raised my hand to wave to them in greeting, but before I could get my arm halfway up to greeting position, I was slammed off of my feet as they ran past me. It was like I wasn't even there.

I picked myself up, with no injuries other than my pride, and saw these piranhas devour the first display they came to. Within minutes, the display was empty. Some customers who hadn't grabbed a copy (and didn't realize that we had more in stock), started pushing and shouting, and it looked like there might be a brawl erupting at any moment. I tried to tell everyone that we had more, but they were shouting over me. One kid (maybe 9 or 10 years old) was standing next to his mom and crying because he hadn't managed to get a copy. His mom was trying to console him, while moving him away from the riotous mass in front of them.

I went back to the crowd, finally it got quiet enough so I could explain that we had more in stock. The remaining crowd rushed to the other displays, and I pulled a copy aside for the boy and his mom and handed it to them so they wouldn't have to be near the group who were ready to fight each other.

All of this for f*cking Jar Jar Binks?
Over A Sandwich
[rebelmouse-image 18357082 is_animated_gif=
dam=1 expand=1]

The Arby's near me ran a promotion in which it had limited quantities of a deer meat sandwich. Apparently it was only released in certain areas and within those areas, only certain stores got them. The sandwich was a big deal, I guess?

I watched two guys come in and try to order the sandwich. The woman at the counter politely told them that they had sold out hours earlier. One guy started yelling that they had been looking forward to this for weeks, how dare they run out, etc.

The other proceeded to take napkins, straws and containers of ketchup and throw them around the place like it was confetti.

Over a sandwich.
Jack Frost Confessional
[rebelmouse-image 18357083 is_animated_gif=
dam=1 expand=1]

It was 1997 and my parents took 6 year old me to see Jack Frost. I f*cking loved the sh*t out of that movie from the very beginning and thoroughly enjoyed watching the whole thing... until the ending. I had an absolute meltdown when the movie ended the way it did (spoiler alert: he melts away).

I made an complete scene in the movie theater and I don't think I've ever cried like that before or after that day.
The Two-Week Boyfriend
[rebelmouse-image 18357084 is_animated_gif=
dam=1 expand=1]

I had a boyfriend for about two weeks who was really into Magic The Gathering. He'd get angry while playing and flip tables on a weekly basis.

The second time it happened I was out.
Narut-Oh No!
[rebelmouse-image 18357085 is_animated_gif=
dam=1 expand=1]

Wife and I took our nieces to the Naruto movie premiere. The movie was good, but the audience was lots of mainly teenage girls who were screaming and cheering every time Naruto had a scene. Because it was the premiere, they had a documentary afterwards about the cast. Turns out Naruto is played by a middle aged Irish-American lady.

Ever heard a several hundred young teenage girls fantasies just evaporate all at the same time? It was epic. There were tears, there were shouts of anger.
My Little Mouth-Breather
[rebelmouse-image 18357086 is_animated_gif=
dam=1 expand=1]

I was in college to be a SpEd teacher and thus was very nice while working at my mall job. I was especially kind and patient with anyone who seemed to be having trouble out in public. Unfortunately, there was a guy who thought because I was nice, I must want to date him. He followed me a bit at work, but one day he followed me from the corner of the street into the mall, a full mile. My manager and I reported it to security. The guards banned him after my manager explained that he had been asked to not come back to our shop previously for harassing me. He would just follow me around and breathe. It would freak customers out because I'd be trying to help them and he'd be hovering and mouth-breathing right behind me.

Told you that to tell you this:

McDonald's had My Little Pony toys a few years back. The cops got called to the location down the block from my house because some Brony went in for a Rarity or a Pinkie Pie (I can't remember which one it was), they were all out. He straight had the most maximum fedora fit on the face of the planet. He tried to knock down the toy display to get the toy he wanted out of it, except it's bolted to the wall.

Found out later from one of the workers that it was the same guy I got banned from the mall. I was highly unsurprised.
Things Got A Little Heated
[rebelmouse-image 18357087 is_animated_gif=
dam=1 expand=1]

Worked at a paintball place about a year ago. This kid came in for his birthday party and had ALL the kit. Camos, battlepack, his own mask, the lot. He was definitely a _Call Of Duty _fanboy because after the first match I could tell he had never set foot in an actual paintball field before. His skills were all "video game" moves that don't actually translate to real life. His team lost four times in a row and he threw a massive temper tantrum and started rage shooting. He shot the other team, his own team, employees, etc. He was on a little paintball shooting spree.

I took his gun off him and told it was the end of his day playing paintball. The kid starts screaming like I've never heard - he was shouting that it's HIS birthday and it's HIS game and he can do what he wants. I turned around to take the rest of group back and leave my supervisor to calm him down and bring him back later. Then I was hit by something, and something HOT. Turns out the kid had bought a flareto use in game, lit it and threw it at me!

I grabbed him by the overalls and pulled him back to base camp. Banned for life.

Didn't get too big of a burn, but you bet I spoke to the kids parents.They were shocked and looked embarrassed, I presume he must have been one of these pent up anger kids.
Pumpkin Spice Latte
[rebelmouse-image 18357088 is_animated_gif=
dam=1 expand=1]

Used to work at Starbucks. The fits people throw over their Pumpkin Spice Lattes are just fucking maddening. Towards the end of the season they would drive around for hours trying to get "one last Pumpkin Spice Latte."

A woman screamed at me and started crying because she'd been ASSURED on some forum that our store still had the syrup but we'd run out. She was convinced we were hoarding it for ourselves. 40 year old woman sobbing like an infant because of f*cking syrup.

They're not even that tasty!
SuperSobbing
[rebelmouse-image 18357089 is_animated_gif=
dam=1 expand=1]

I was shopping for Batman comics at the shop and I heard a scream behind me. I turned and looked and is was as if someone pulled the string from this 40 year old man's body. He just collapsed and went fetal on the floor and started crying because DC killed Superman. He was doing what the kids call "ugly crying" He laid there for 30 minutes and other Superman fans helped him to a chair and got him some water.
Hermione Granger Is Beautiful
[rebelmouse-image 18357090 is_animated_gif=
dam=1 expand=1]

In the fifth grade there was this kid in my class who was obsessed with Hermione Granger. Not Emma Watson, but her character from Harry Potter. I'm talking 15-20 different pictures in his locker and like plastered on his folders, binders, etc. In short: it was too much.

One day a kid in our class said Hermione looked like a boy. Wrong move. He lost it. Instantly started crying. Bawling is a better description. Then after about 30 seconds of utter emotional meltdown he attacked the kid, clawing at his eyes, pulling hair, all the while screaming at the top of his lungs:


**"Hermione Granger is beautiful! Hermione Granger is beautiful!" **

One of the strangest experiences of my life.
Skyrim Screamer
[rebelmouse-image 18357091 is_animated_gif=
dam=1 expand=1]

I was at the Skyrim midnight launch. We only had one store in town that got shipments and they were almost all gone with pre-orders. Dude walked to the counter and asked for a copy, but had no preorder. "Sorry mate, none left. We had very limited copies that weren't preorders".

Dude just lost it. Started rambling about how f--ed up his life his and his one piece of hope was Elder Scrolls. He literally starts the waterworks as he starts knocking sh*t around the store as he's leaving. Yelling at people for taking his game from him. We could hear him screaming and I mean gut wrenching screaming, all the way down the road.

Guy was mentally unhinged.
Discrimination Against Furries
[rebelmouse-image 18357092 is_animated_gif=
dam=1 expand=1]

I used to be a manager at PetSmart years ago. One day I got called up to the front for "customer service" which usually meant I was about to get yelled at over expired coupons.

Nope.

It was a girl in full-on furry gear holding pamphlets asking me if she could walk around the store in her suit handing out pamphlets on furry culture. She also thought it would be fun for people to interact with a furry in a pet store. Of course, I politely told her no. She started to essentially beg me so I tried to offer the usual excuses "it's corporate policy," "it's a safety issue." Honestly, it IS a safety issue. She could have gotten attacked if she approached the wrong animal in the wrong way. A giant animal with no animal scent is terrifying for some dogs.

She would NOT relent. I started to become irritated at this point and told her she would have to leave. Her response was to start SCREAMING AND BARKING at me. BARKING. Apparently I was discriminating against furries - her words, not mine.

She did finally leave after a few minutes of that but it was quite a sight to behold.
The Mufasa Melt-Down
[rebelmouse-image 18357093 is_animated_gif=
dam=1 expand=1]

My sister was 4 and I was 5 when my mom took us to see The Lion King to cheer us up. My dad had just been in a horrible car wreck and was gonna be in the hospital for a few months. She didn't know about Mufasa and we both lost our sh*t in the theater and panicked, scream-asking if our dad was gonna die too. That freaked out the other kids around us...

Basically the whole theater dissolved into crying children in under a minute. It was the most traumatic thing I've ever experienced.
Rest In Pieces, Baloo
[rebelmouse-image 18357094 is_animated_gif=
dam=1 expand=1]

When the 2nd LOTR movie was in theaters, there was an incident when I tried to see it. As the film got close to the huge battle, the fire alarm went off. Everyone exits, and it turns out to be nothing. For some reason the theater either wouldn't or couldn't resume the movie where it was and decided to pass out vouchers instead. Probably an equipment issue. In the back of the crowd I heard some long-haired neckbeard yell about how he had to take off work to see this movie.

Neck beard then proceeded to beat the crap out of a Jungle Book 2 cardboard cutout. RIP Baloo the Bear.
iPhone The Cops
[rebelmouse-image 18357096 is_animated_gif=
dam=1 expand=1]

Customer wanted to get an iPhone fifteen minutes before closing, but says he needs to run home and get his cash. I tell him we are going to close at 5 if he is not here. His mom waits in the store. I figure if he's a few minutes late, it's fine but I made it clear he has 5 minutes. At 5:15 I tell his mother that we are already counting cash and that I cannot sell her son a phone anymore. The dude arrives fifteen minutes after that and I unlock the door to let his mother out.

The dude starts to go thug life on me while his mom is pleading not to do anything. He shoves the door open and pushes me and demands his phone. I immediately tell my employees not to get involved and just call the cops. He went crazy and started cursing everyone out (there's like 6 of us, mostly girls except for me and another dude.) his mom is screaming In Spanish begging him not to do anything and pleading with me as well.

You can tell this wasn't the first time he got like this. Finally, when the dude heard us on the phone with the cops he walked to his car - but not before threatening to key all of our cars. Nothing happened. I saw the dude at Chili's a week later with his boys.

He recognized me, we locked eyes. He didn't do sh*t.
Entitled Brats Get Nothing
[rebelmouse-image 18357097 is_animated_gif=
dam=1 expand=1]

When Pokémon Sun/Moon came out, I was in a store trying to pick between the two. The store only had one copy of each game on the shelves, and as I'm holding the two versions, looking at them both trying to decide which version to get, when this big kid runs up. He tries to shove me out the way and when he sees that there aren't any on the shelves, he literally just screams in the middle of the shop.


No words. No tears. Just screaming


"AAAAAAAAAAAAAAAAAAH!!!!"

Then he saw I was holding the games. He tried to pull them out of my hands, but I pulled back and wouldn't let go. This little liar screams for his mom saying that I took them from him and won't give them back. His mum comes over and starts having a go at me, saying I'm stealing from a child, how dare I take them off him, he deserves the game, I don't, blah blah blah.

The employee who was on the shop floor explained to her that I was here before both of them and already had the games in hand before the child showed up. The woman then demanded that she get one of the games, and the employee explained that is was up to me whether I was going to buy either or both. The kid is still trying to yank them out of my hands through the entire exchange.

I walked out the shop 5 minutes later with both copies of the game and flashing big cheesy grin to mother and child. I returned one for a full refund the next day.
Hard To Hear Day's Night
[rebelmouse-image 18357098 is_animated_gif=
dam=1 expand=1]

Not me but my dad (in the 60s). He won a radio contest to go see A Hard Day's Night at the local movie theater (all shows were sold out). He was really psyched to see it because he was a big Beatles fan. The screaming girls were SO loud every time the Beatles faces appeared that he couldn't hear any dialogue.

He left in the middle of the show.

H/T: Reddit
Reddit user cloudtdaz asked: 'What food have you tried liking but just can't?'
There's a misconception that some foods are so superb in flavor or quality that everyone will love them, but taste is extremely subjective. A person's sense of taste can vary greatly even within the same family.
There's also some debate about the capabilities of the human tongue.
Biology suggests human taste buds only detect four flavors:
sweet
bitter
sour
salty
But most culinary experts speak in terms of seven flavor profiles:
sweet
bitter
sour
salty
meaty/umami
cool/minty
hot/spicy
What one person tastes is likely not an exact match to what someone else does.
Some people love spicy foods while others feel physical pain when eating foods featuring chilis. Some people are sensitive to salt while others add extra salt to everything they eat.

Because our sense of taste is so individual, it's inevitable some popular foods won't be palatable to everyone. And that's not even considering texture, smell or appearance which can also turn a diner right off.
Curious about which foods left people disappointed, Reddit user cloudtdaz asked:
"What food have you tried liking but just can't?"
Peeps
"Peeps,the Easter sugared candy."
"I like to think I can digest anything covered in sugar BUT NOT THAT...."
~ Asapdustybraids
"They're best when they're stale. I can't eat them fresh."
~ Vicktrolia
"My grandmother would send them to my dad every single year. He would leave them in the cabinet for probably 2-3 years. When the new pack arrived on Easter he popped open the 3-year-old pack."
~ DrKennethNoisewater-
"He dry aged peeps. That's incredible and terrifying."
~ BeesNeverSting
"Peeps are some of the foulest creations that have ever hit the food realm. Whoever invented them needs to have their existence removed from history."
~ shatteredhelix42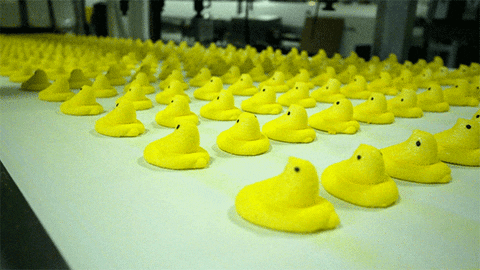 Giphy
Grape-Nuts
"Grape-Nuts."
"I hated them as a kid but as an adult I decided to try them again, thinking maybe my tastebuds had matured by then."
"Nope. They were still just as awful as I remembered."
~ kanna172014
"My grandpa used to eat them every morning with coffee instead of milk."
"I'm not sure if he was lactose intolerant or what but good grief, I can't imagine what that combination tasted like."
~ hornet_teaser
"As a kid, I never felt more lied to."
"I liked grape juice and grape flavored candy, so why wouldn't I like 'Grape-Nuts'?"
~ triton2toro
"Hate the cereal, but love the ice cream."
"Not sure if it's just regional, but here in Maine Grape-Nuts ice cream was around for decades. I think only Gifford's still makes it commercially."
~ LakotaGrl
Just Offal
"Intestines/innards of any kind and solid portions of fat on meat."
"One of my husband's favorite dishes is barbequed intestines (Japanese barbecue) and I can smell its appeal, but I physically can't deal with the texture."
"And it really saddens me because I've always wanted to eat menudo and I know the soup is bomb AF 😭."
"I think I have some sort of fat/chewy PTSD from when I was forced to eat gristle off of meat as a kid."
~ LeocadiaPualani
"Yeah I can't do innards either."
My mom loves that stuff because 'it was the cheap stuff back then" and they had a big family. I guess I'm glad I'm an only child."
~ ilovepeachpie
Black Licorice
"Black licorice."
"I've accepted my DNA just can't stand the stuff."
~ slimpawws
"My mom loves it. She makes it look so good."
"I'm 29 and I still think 'hmm maybe this time...'."
"Nah. It's like tar vomit."
~ lpcoolj1
"Same with my mom."
"Black licorice, black jellybeans. She loved 'em."
"I inherited exactly ZERO of her taste buds for that."
"It is the foulest flavor ever."
~ Retro_Dad
"Black licorice tastes like depression."
~ pr0f0undleader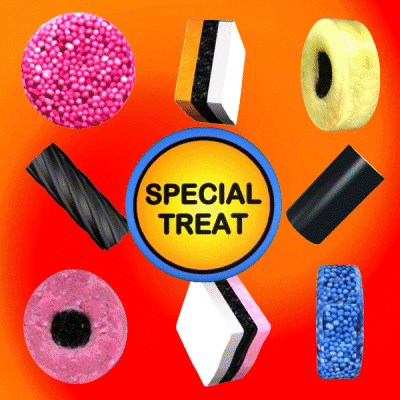 Giphy
Eggnog
"I can't drink eggnog."
"Every year I give it a shot and try to like it, but I just can't."
~ cyberzed11
"I mean , it's essentially drinking (sometimes alcoholic ) custard. So that's fair."
"I myself cannot be trusted with eggnog and should not be left unsupervised or I will put a straw in a half gallon container and slowly sip years off my life."
~ logicjab
"I've always thought it tastes like bad bubblegum so I've never really been a fan either."
~ Huntsvegas97
"Liquid snot."
~ SalesTaxBlackCat
"Yep this. I give it a shot every year to see if it's changed. It doesn't."
"I give it to someone else in my house who likes it; or pour it down the drain."
~ Electric_Leopard
"It's truly awful. Texture taste smell, all just bad."
~ ruffsnap
Liver
"Liver the smell alone makes me sick."
~ Redditor
"I just wonder how Humans get to that stage."
"They find something, it smells foul, cook it, still smells foul, AND THEN DARES TO EAT IT."
"We're glorious as a species."
~ xseodz
"I'm guessing when we first started eating liver, humans didn't smell very good either."
~ LakotaGrl
"I have tried it maybe 15 times, different preparations because people claim their recepie makes it not taste like sh*t."
"Lo and behold, it still tastes like funky iron meat."
"I don't even like foie gras for the same reason, that metallic taste comes through, ugh!"
~ doomLoord_W_redBelly
Kombucha
"Kombucha, smells like stinky feet and taste like vinegar to me."
~ -LordKromdar-
"Kombucha absolutely DOES taste like vinegar, coming from someone who loves it. Other kombucha enjoyers will try to deny the vinegar taste, I embrace it because I bloody love vinegar."
"I even have 'sipping vinegars' in my fridge in various flavors, to add to cocktails or to pour a shot glass of and sip on… just pure vinegar."
"Very strange of me, and I totally understand why other people would not like that flavor."
~ UnderwaterParadise
"Oooh people used to drink vinegary things a lot more because they were refreshing! Try raspberry shrub!"
~ lyan-cat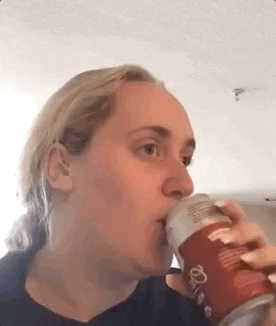 Giphy
Sparkling Water
"I know this is a drink, but sparkling water."
"I like some flavors, but I can't stand that after taste. Bleh!"
~ TruBluBritt
"The way I describe it: 'it's what tv static would taste like' or 'it's the same flavor as hitting your funny-bone'."
~ LazyLich
"We were given some flavored water at work and my employee said it tasted like 'a strawberry farted in the water'."
~ g-e-o-f-f
"My son calls LaCroix a piece of fruit waving to to a can of water."
~ pittipat
"I say with Perrier that someone yelled a flavour into the water."
~ structuredchronicles
"My favorite is 'someone placed a lime skittle next to some soda water'."
~ DosiMoe
Overnight Oats
"Overnight oats. They're basically lumpy, cold snot in my throat first thing in the morning."
"I gag just thinking about adding chia seeds."
~ DarkDesireX
"This comment has me literally confused as to if I actually like my overnight oats or just tell myself I do."
~ Lord_Knorr
"Oh man. I feel this."
"It just looks like refrigerated vomit to me. Absolutely not."
~ slmr38
"I tried to like overnight oats for a couple of weeks."
"Tried a bunch of different recipes, but they all ended up being disgustingly sweet slop."
"The only one I sort-of liked was the 'chai latte' one, which emphasized spices over sweets."
"Still not worth the effort to make them—I'd rather just make microwave oatmeal."
~ Noise_Cancellation
Wine
"Wine. Every year I'll try it around the holidays with family and it's still gross."
~ Redditor
"You can only appreciate wine after you have tasted the bitterness of life."
~ Spirited-Site-Hunter
"Once in my life I have tasted wine that I actually liked, and that was Golconda wine, which I tried in Darjeeling."
"After I got back to the USA, I decided that I would, for the first time in my life, actually spend money to acquire wine."
"Went to a wine shop. They had never heard of it."
"Turns out it's not exported, and if you want some, you have to go to India."
~ Wild-Lychee-3312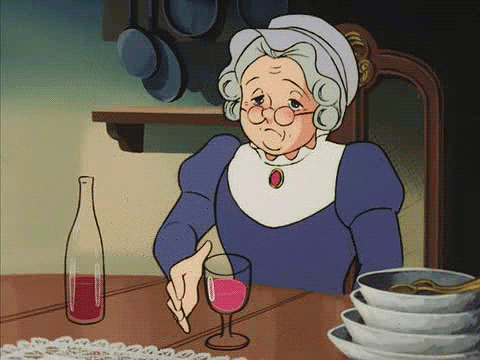 Giphy
Olives
"Olives. I've tried many varieties."
"I always try them because they look like they'd be good but they're just not."
~ TRIGMILLION
"As a bartender for over a decade, I'm constantly surrounded by olives."
"They always look good & once in a while I'm like 'do I like these yet?'."
"No. I still hate olives, & I hate myself more for trying again each time & expecting different results."
~ kandixchaotic2
Matcha
"Matcha ! Just tasteslike grass to me."
~ mulberrycedar
"I worked in a business park that had a matcha headquarters in it. They moved out and dumped big boxes full of matcha samples that they took to trade shows."
"Never tried it before but I was thinking what a treat I had found, I would be enjoying free matcha for at least a year if not longer."
"Boy was I wrong."
~ TiogaJoe
"Seriously, I do not get the hype about it at ALL."
"Like when people tell me matcha frappes at Starbucks are the best I'm just like 🥴🥴 bffr dude?"
"That sh*t tastes like creamier wheatgrass. Nasty."
~ SilverWorry8047
Mushrooms
"Any kind of mushroom."
"It's not the texture there is always a taste that i cant do for some reason."
~ Correct_Ad4937
"Taste and texture for me! It's the only food I absolutely hated since I was a child."
~ BelenadaSilva
"Same. I can eat them on a supreme pizza because they just get lost in everything else, but if I can taste them, I'm out."
~ notonrexmanningday
"Eating cooked mushrooms feels like chewing on rubber."
~ Icy_Ad_9134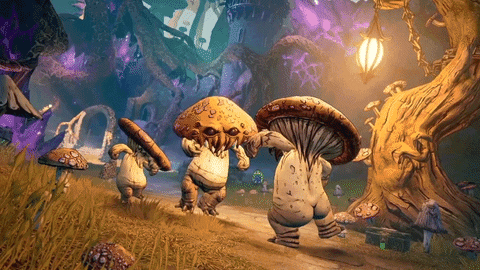 Giphy
Beets
"Beets. I just can't."
~ Many_Dirlam
"What got me to like cooked beets was a beet and goatcheese salad at an upperscale restaurant."
~ dilfybro
"Nope! Tried one of those and they still taste like dirt."
"I don't care how you prepare them, pickled, roasted, whatever the f'k, they taste like dirt."
~ vandelayATC
"Vile root.
"Wash them, peel them, boil them, add sugar, mix with sour cream, put in a salad, all you accomplish is different tastes to accompany the overwhelming flavor of DIRT."
~ logicjab
Okra
"Okra."
~ crablegsforlife
"Soggy fried okra is the dinner of my nightmares."
~ Bigsam1514
"Okra is an abomination."
"I like damn near all vegetables but that slimy bullsh*t can f'k right off back to the ectoplasmic bog it slithered out of."
~ An_Appropriate_Song
"Okra? She's not that bad."
"You have to at least admit she was generous with the audiences and she's a decent interviewer."
~ Redditor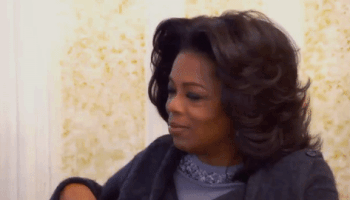 Giphy
I have two to add that weren't mentioned:
Which is embarrassing as both are culinary staples in my culture.
Lima beans are probably disliked by plenty of people, but salmon is on lots of restaurant menus. I've tried it over a dozen ways—poached, broiled, grilled, pan-seared, smoked, marinated, as sashimi, dried, loafed, baked—and I just don't like the taste of it.
Salmon is the only fish or seafood I've tried that I dislike and I've had both octopus and sea urchin. I'm sure my ancestors are mocking me.
Have you ever really wanted to like a popular food but ended up giving it a hard pass?
Share your experience in the comments!
Marriage is a sacred bond between two people…but sometimes it isn't quite as easy as just saying yes to that special person. Sometimes you just have to look at your friend, take a deep breath, and agree to get married if you're both sad and single in later years. These Redditors share tales of times when a marriage pact worked out—or didn't.

We can all agree that first impressions are important. No matter what may happen after that first encounter, the first impression has a way of lingering.
But some bad first impressions are absolute deal-breakers. No matter how kind or awesome a person might seem, there's really no coming back from that...
Redditor Dizzy-Effort-1375 asked:
"What was the worst first impression you ever had with someone?"
Know Your Place
"When I went before the Judge, I was drunk and argued with him."
"That earned me 10 extra days for contempt of court."
"Fortunately, I'm now six years sober."
- TrailerParkPrepper
Cruelty Is Unattractive
"I met a girl at work. I thought she was cute until she bragged about purposefully hitting a bird with her truck because 'birds are stupid.'"
"There's nothing quite like some animal cruelty to kill your attraction level."
- Numerous_Share7920
Know-It-Alls Not Welcome
"A family friend wanted to introduce her new boyfriend to her friend group."
"The dude was a know-it-all. He talked over everybody, was very condescending, and was just a rude jerk."
"We gave him a do-over and he was even worse the second time."
"That was over 15 years ago and they're still together. I don't see my friend much anymore."
- dadobuns
How Rude, Indeed
"I went into a dealership to support my wife as she shopped for her car. A skeezy salesman came up, introduced himself to me, and immediately acted all buddy-buddy with me, and started calling me by my first name. He never acknowledged my wife."
"I told him she was actually the one car shopping, and he barely batted an eye and kept trying to sell to me."
"I politely reminded him, and he still refused to deal with her."
"We walked right out without a word. F**k that guy. And f**k Bob HowardToyota in North Oklahoma City."
- Misdirected_Colors
"More like 'Bob Howrude Toyota in North Oklahoma City'!"
- fueelin
Stop Micro-Managing Me
"I was 19 years old and just starting my first real full-time job. I was taken around by the foreman and introduced to my new co-workers."
"All was well until I was introduced to Walter, the resident old pr*ck, who was to be my supervisor. He took one look at me and said, 'When are you quitting?'"
"I never even got a chance. He rode my a** every day. He repeatedly told the boss I was no good and I should find another job."
"He got fired two months later for being a d**k to everyone. I lasted 36 years."
- Crazy-Rip-6496
He Probably Thinks The Moon Landing Was a Hoax, Too.
"I had to pick up a new coworker to drive to the location we'd be working for the week. After talking about the job for about 25 minutes, he asked, 'So what do you think about 9/11?'"
"I knew it was going to be a long week."
"I said the most non-committal thing I could imagine because we still had hours in the car. 'It was a thing that happened.'"
"He rolled his eyes and said, 'Oh, so you think it happened.'"
- YetAnotherZombie
The Impression That Sticks
"I was dating this girl in another town and I was there visiting her. We were walking around downtown and these six or seven guys cornered me in a dark parking lot."
"This one guy started shoving me, going on about how I was 'in his town' and he should kick my face in for being where I shouldn't."
"I was so p**sed. If he didn't have six other guys with him, it would've gone down very differently. He really embarrassed me in front of my girl. Thankfully, the cops showed up before it escalated though, with those 6 other guys there... I might be dead."
"20 years later, he married my sister. He's actually a really great guy, a great husband, and a great father to my nieces and nephew... but I still have a hard time getting past that first encounter. I HATE the fact that I have to think of him as a decent person."
- KingGuy420
The Worst Priorities
"I'm a nurse and when I worked on a ward for the elderly, I had to call and ask the family of a very lovely lady who was dying to come and see her."
"They only lived a few miles away from the hospital but took seven hours to arrive. By that time, the lady had passed away."
"I had to tell the family as soon as they arrived. I expected tears and sadness, but the daughter only said, 'It's okay. Mum had a great life insurance policy.'"
"No tears. No upset. They were all smiling and trying to hide it. I hated them."
- curiousopenmind22
That Hidden Sense of Humor
"My best friend. We met in middle school and she's blonde, gorgeous, and seemed super stuck up when I first met her. Obviously, I made assumptions about her."
"As it turns out, she's super socially awkward, and once I got to know her, I found out that she has a super bizarre sense of humor (which I love), but she doesn't show it to strangers."
"20 years later and we're still best friends."
- littlepinch7
The Entitled Parker
"I came to work one day when I knew a new person was starting. In the employee parking area was a car I'd never seen before using up two spaces."
"My first thought was, 'She's one of THOSE people.'"
"And she was."
- ctruemane
Troubling At Best
"I met a woman who went on to defend torture at length. Even when her arguments were debunked, she was still in favor of it."
- TheMoniker
Just So Humble
"A new hire I was supposed to train, let's call him Chad, because that's his name, came in on day one and said during introductions, 'Some people say they're a jack-of-all-trades, but a master of none; not me, I'm a master at everything I touch.'"
"And that was that, instant dislike. He was gone the next day, lol (laughing out loud)."
- cdaisycrochet
The Teen Cringe Is Real
"For me? I was 13, my brother brought home some college roommates with no warning, and I was (apparently) having a bad enough hair day to literally dive behind our couch to hide from them."
"My mom called me to come introduce myself, and I continued to hide, but when my mom sent my little sisters to find me, I was worried I'd get found, so I popped up out of nowhere and said hi, still standing behind the couch."
"To this day, my brother's roommates said that was one of the funniest things they'd ever experienced, lol (laughing out loud), and one of my cringiest memories. Haha!"
- ChewsOnRocks
No Point of Reference
"I guess it wasn't really bad, but it was weird."
"I was getting ready for work, went outside for a smoke, and my upstairs neighbor said 'Hey,' from her balcony."
"She wanted to introduce me to her visiting sister, so I said 'Hey there, how's it going,' and pointed at my name tag while saying, 'I'm Bob, of course.'"
"The sister looked at me a bit weird, but I didn't think much of it."
"Then I went back in to finish getting ready and realized I did not in fact have my work shirt on yet, so there was no name tag. So... as far as that lady knew, I just said my name and randomly pointed at my manboob. Like, 'Hey, I'm Bob... check THIS out.'"
"I mean, you can't go back and explain at that point. I have no idea what she thought of me but I am guessing it was somewhere between moron and weirdo, and I never tried to find out."
- Divayth--Fyr
The Lie of First Impressions
"It was an old school friend's partner I'd never met before. My friend's parents emigrated in the late 1960s and we were penpals after she went to New Zealand."
"Her partner was coming over alone for three weeks for some research to do with his MA at Otago University in Dunedin, and I said he could stay with us. This was back in the 90s."
"When he turned up at our door, he was in shorts and a vest and waving a bottle of spirits in one hand and a skateboard under the other arm. He was heavily tattooed (including his face) and dreadlocked."
"I maintained a friendly smile, but my heart did sink, I can't lie."
"I was so very, very wrong. He's a brilliant bloke. I didn't know he was half Maori and had never encountered Maori tattoos before. The spirits were for us (he's teetotal) and he was a great house guest."
"He always cleaned the bath after he used it, bought food and cooked really brilliant meals, very funny, the cats loved him, he took the dog for walks (who spent about three weeks gazing adoringly at him and slept at his feet) the kids and my husband loved him."
"He taught my kids the Haka. My kids got major kudos because the cool Maori skateboarder was staying at their house."
"When he left, he gave us a beautiful framed drawing he'd done of a native NZ bird on a Manuka shrub as a thank-you present."
"It taught me an important lesson. First impressions can be very misleading. I wish he'd been here for more than three weeks (although he's visited since)."
- PeggyNoNotThatOne
For the first impressions that were genuinely terrible, it's clear why these Redditors would not want to continue interacting with the people involved, or how they would not be surprised by people not wanting to interact with them.
But there are also reminders here of how first impressions, however lasting, can be wrong, and the relationship beyond the first impression can be wonderful if we manage to look past it.
The human race is supposedly touted as a superior species compared to other lifeforms on Earth.
Sadly, the generalization does not apply to everyone.
And while the notion that "nobody is perfect" is perpetually expressed to console those who've made regretful mistakes, that is not entirely true.
We see them in the news all the time.
Dimwits–which may include those with no social graces or lack of basic life skills in order to survive adulting through life–are among us.

Curious to those who've face-palmed in response to an individual's intelligence level, Redditor Joker101001 asked:

"Albert Einstein once said 'The difference between genius and stupidity is that genius has its limits.' What are some examples of this that you have experienced?"
People shared their observations about our intellect..or lack thereof.
Touché
"You shouldn't believe every quote you read on the internet. — Abraham Lincoln."
– _PM_ME_PANGOLINS_
"I think he was re-quoting Julius Caesar who made this comment the morning he was warned not to go out that day."
– Emergency-Ad-7002

Humbling Realization
"I think the more educated we become, the more we know how little we actually know, and it's humbling, but ignorant people really have no idea what they don't know, leading them to be confident about their ignorant stances."
– PuzzleHeadedNinny
Reaching Limitations
"Physics has kind of reached a point where we realized we don't know how anything works at a fundamental level. Every theory breaks down at tiny or gigantic scales. There is a crisis in cosmology, spinning glaxies have either disproven gravity or proven undetected dark matter, and the vast majority of matter and energy is undetectably dark. We don't know why matter exists (as opposed to antimatter, given their symmetries). We don't know how time and space work inside black holes, how many dimensions there really are, or whether space and time are quantized. We've kinda figured out ordinary matter at human scales, but that's it."
– turbotong
The Thing About Doubt
"There are limitations to human knowledge and our understanding of things. Rather than acknowledging these limitations, people fill them in with supernatural explanations. When you express uncertainty or doubt, you are mocked or they ascribe to a lack of self confidence."
"Doubt is the beginning of wisdom, not the end of it."
– RecalcitrantMonk

Knowledge Vs. Intelligence
"Knowledge is knowing a tomato is a fruit."
"Intelligence is combining the tomato with other ingredients to make something better."
"Knowledge is what we learn, intelligence is what we do with what we have learned."
https://pubmed.ncbi.nlm.nih.gov/7183572/
"Charisma is the exact opposite of what I just did - citing an academic paper on reddit."
– egregori3

People shared their most dullest interactions.
Dumbfounding Stupidity
"Oh boy. I once met a guy who was so stupid that he thought the ocean was alive and waves was it breathing. I remember one time in school he was doing homework for another class and asked the teacher "Where were the Canaanites from?" She jokingly said Nova Scotia. He asked how to spell it. This guy thought Beauty and the Beast was based on a true story about a girl and a bear. He would constantly make bets that he lost and never learned his lesson. He didn't know that chicken the food came from chicken the animal. I have met a lot of stupid people in my life but I have never met anyone quite so bafflingly stupid that I had to wonder if they, in high school, could even read."
– Not-sure-wtf-I-am

"A friend of mine once met a young woman who thought that fluttering leaves caused the wind to blow."
– Ancguy
"A former classmate of mine (in college, mind you) once said the sky was blue because it reflected the ocean."
"She thought the sky was blue everywhere, even hundreds or thousands of miles inland, because of the ocean."
– CrypticBalcony
Scam Fail
"I worked at an embassy. One day a guy came to me, completely explained a scam he did. It had failed and he wanted to know how I could help him "as we are countrymen".
"Called my colleagues at home and set them on his a** too."
– Dependent-Cress-948

Expected Expectations
"As a high school math teacher, I cringe when students hand in a test and say 'I think I aced it.' It's almost always an F."
– kasgar77
"One time I left a stats exam in college and texted my friend, "if I knew a test was going to kill me and I went anyway, is that suicide?" She said "I think it's more like when you walk through a bad part of town alone at night and get shot. It's not really your fault."
– FlockofDramaLamas

Kiwi Get A Clarification?
"When I was in middle school I convinced a girl that the kiwi birds laid the kiwi fruit as food for their babies. It wasn't that hard to convince her."
– ChaoticCauldron
Conspiracy Theorists
"Flat eathers. It is difficult to find more dumb."
– DrowningInMyFandoms
"These days, there's quite a bit of overlap there. Flat earthers tend to be very anti-establishment, but because they also tend to be very religious and Trump is supported by many fundies, there's a definite connection there. Plus, his support of conspiracies makes him seem like 'one of them'; some flat earthers thought Trump would be the one to expose NASA and the fake ISS, but that never happened."
– SyntheticGod8
I think COVID pulled back the curtain on the lack of intelligence on display.
Irrational mob mentality prevented US citizens from critical thinking and drawing irrational and false conclusions from sheer panic.
Remember the toilet paper shortage and the anti-vaxxer movement?
I was more terrified of our lack of humanity and compassion than the virus that was being allowed to spread thanks to ignorance.