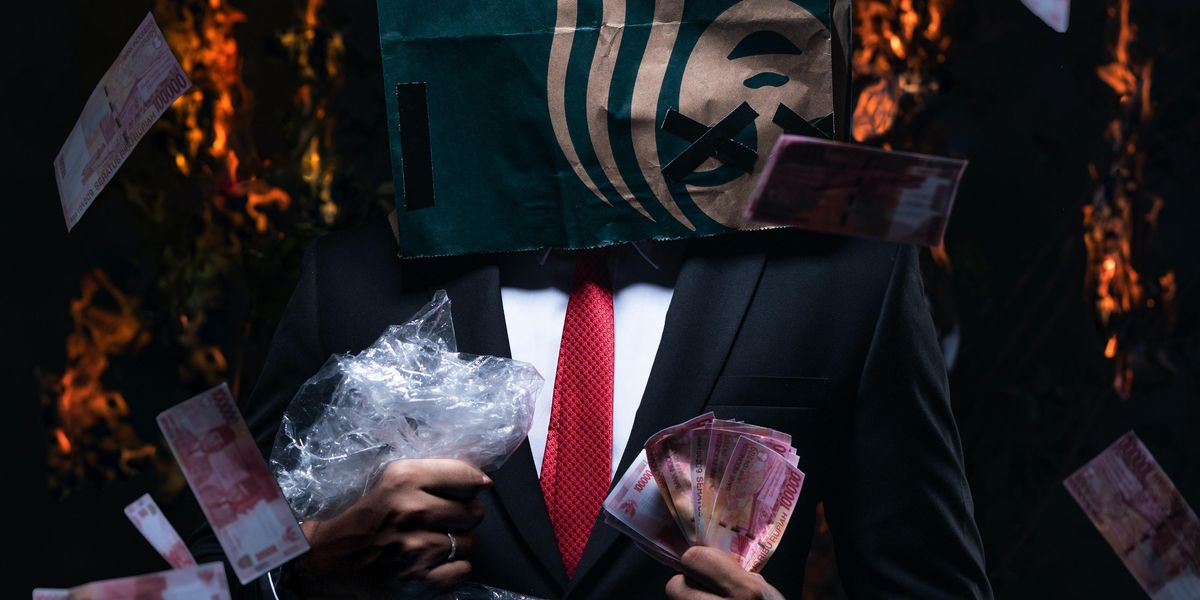 There are many cases where a company or product promises good quality or intentions.
But that isn't always the case as some companies fail to deliver and they make off with your hard-earned cash.
In an instantly gratifying world, consumers are quick to go after the things they want with the click of a button as long as they have the funds.
But they should keep a close eye on where their money is going toward.

---
Strangers online shared what brands to stay away from when Redditor ToastedLeaf- asked:
"What brand can go f'k off?"
They may appear to have good intentions, but of course, that's all they show you.
Putting On A Good Face
"National/international charities that give back minimally to the communities they pretend to serve."
"From charity watch. Top compensation:"
"Name & Title Charity Viviane Tabar, M.D. Chairman Attending Neurosurgery Memorial Sloan Kettering Cancer Center $4,869,769 12/31/2020 Note: Includes $3,350,000 bonus & incentive compensation. Robert W. Stone President/CEO City of Hope & Affiliates $3,827,671"
– shootingstare

Pack Of Thieves
"F'k Autism Speaks, my school decorated the halls for World Autism Day and encouraged us to talk about it in classes as kind of a break from work, and I mistakenly outed myself as autistic to everyone during one of those conversations."
"Later my teacher put on a whole PowerPoint drawing heavily from Autism Speaks and everyone proceeded to speak to me like a f'king ape for the remainder of my time there."
"They don't respect us, don't want to help us, and in fact seem to believe if we didn't exist then things would be much better. They're a disgusting pack of thieves and they absolutely do not speak for me"
– a-friend-in-sneed

Shady Salespeople
"Mary Kay."
"And all other pyramid schemes that sell themselves as self-employment. F'k off with a sandpaper condom, and that does double for the folks that started as victims and then rope in others to save themselves."
– Exciting_Pop_1252

Outed
"They may call themselves 'Xfinity' but I know they a**es are Comcast. F'k Comcast."
– argus_orthanx

Inconvenient "Convenience"
"Ticketmaster. Surprised i haven't seen it. You'll try and cross shop tickets just to realize they always redirect you to Ticketmaster where you're gonna pay a huge amount in convenience fees. Buying 2 tickets you're pretty much paying for 3."
– pettyhonor
Textbook Thievery
"Anyone who makes college textbooks for outrageous prices."
– AkwardTimeToLaugh

A Workaround
"Oh god i need to buy a math textbook for my class that started 2 weeks ago n it's about $117.50 usd dollars 😭 i refuse to buy it esp since at the end of class my professor allows us to take pictures of his book so we can do the homework."
– Crystal_Princess2020
Stay Out Of Touch With Them
"AT&T can f'k off once for each random a** incremental charge."
– Emmjacob

No Kinda Life Is...
"Herbalife. Specifically those Herbalife 'Nutrition' Drink shops."
– fauxshoah

Beware of the products you purchase. There apparently is corruption in these companies.
Suspicious Sparkle
"DeBeers. One of the main exploiters of West Africa in recent memory, a near monopoly on diamonds jacking up prices, insists that you must buy your loved one a real diamond from them and not a cheaper synthetic one in order to prove that love."
– Flodo_McFloodiloo
Deceitful Threads
"SheIn. Art theft, lead in children's clothes, undoubtedly slave labor in there somewhere. The $1 fast food meal of clothing."
– steffinix

Bad Spark

"PG&E. They have f'ked over so many Northern Californians between faulty equipment starting fires to working with Gavin Newsom to make the consumer pay for their damages. They suck so much John Oliver made a Last Week Tonight about them. Breweries in NorCal even started making beer called PG&E Sucks."
– gregthetaco

Hidden charges are nothing revelatory.
Service charges in addition to delivery fees when you have food delivered to your home courtesy of the various apps made to make a consumer's life easier is all well and good.
But as one previously mentioned, what Ticketmaster charges with their not-so-hidden fees is basically highway robbery.
It's a shame that while live performances are re-emerging from the effects of the global pandemic, it comes at an exorbitant cost to patrons trying to regain a normal sense of life.