Babies are cute. The little bundles of joy giggle and coo, compelling people to reach out to touch them. But if they're not yours – no touchy!
Breastfeeding Mama Talk, a community for moms on Facebook, posted a picture of a sign six months ago, asking followers, "Would you put this on your baby's car seat?"
---
In general, most moms do not want the slimy fingers of complete strangers pinching their newborn's cheek regardless of their good intentions.
So whoever devised this sign is making it easier for moms to say back off, with a smile.

Other variations began appearing.
Some parents, specifically those of newborns, are kicking it up a notch with some clever signs. https://t.co/BcSFC2WW0U

— CBS 42 (@CBS 42)1539138013.0
FLU Season! Parents Using "Don't Touch My Baby" Signs https://t.co/f5giKWvPgm

— K102 (@K102)1539187327.0
Some people appreciated and agreed with the signs' warning about spreading germs.

Parents shared past experiences of this kind of unwanted attention.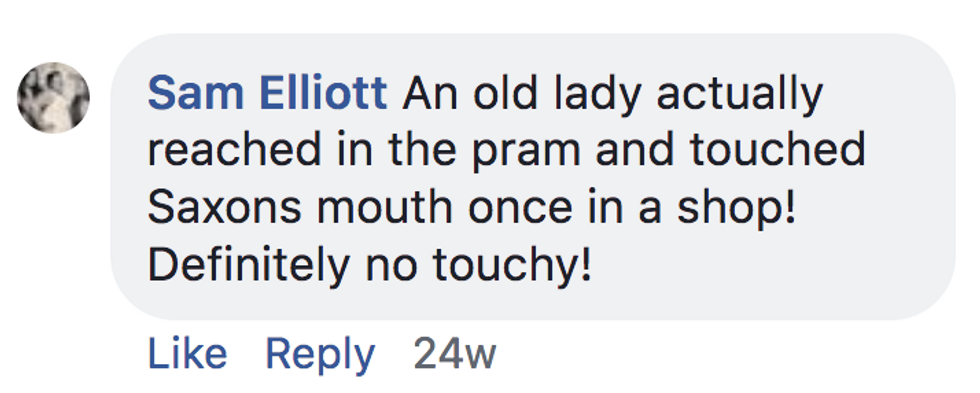 However, others dismissed the signs as infantile.
Andrada Cristea wrote, "Who the hell cares about your little spawn anyway, guys?!"
I never pay attention to other people's babies (I have several gorgeous ones of my own) and exactly because of this brand of hysterical, dictatorial, religious motherhood nowadays I would never intervene, not even when help is needed (ha, ha, tough luck!).
In my turn, I treat people who pay my children attention pleasantly. Yes, a pinch on the cheek is so 1940's, but the intention is to be endearing and acknowledge someone else's offspring in a welcoming and admiring way.
If the pinch happened already, no point in acting like the devil stole the world treasure or the Koran fell off the high shelf into the dustpan.
You are just being so ridiculous! Who cares about your hatched eggs again, ladies?!
Some people implied that the new generation of moms might be too sensitive.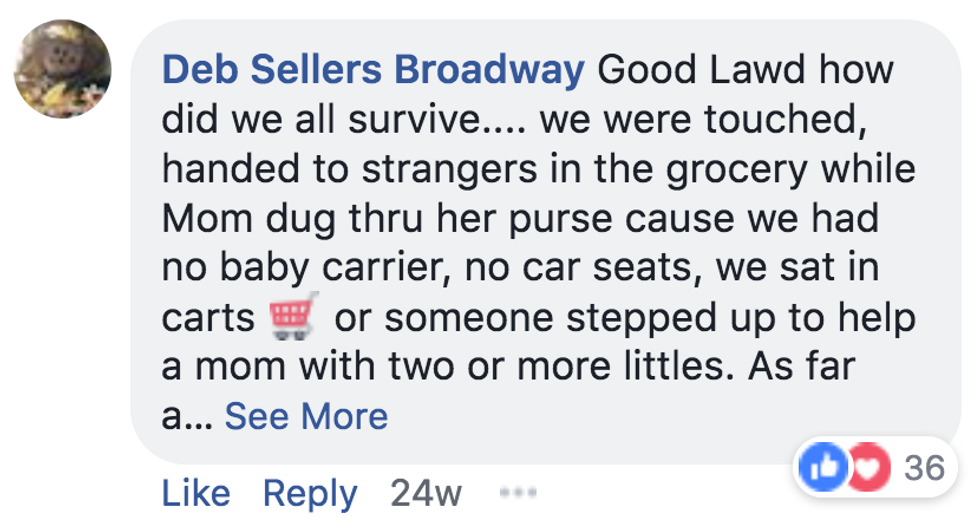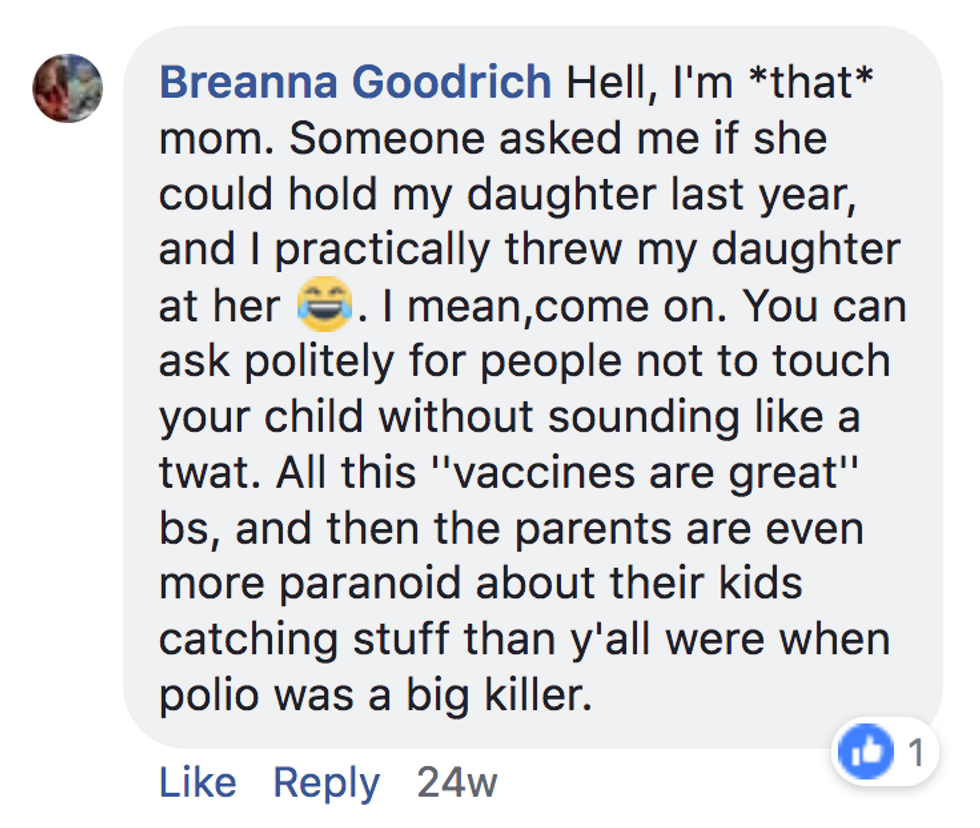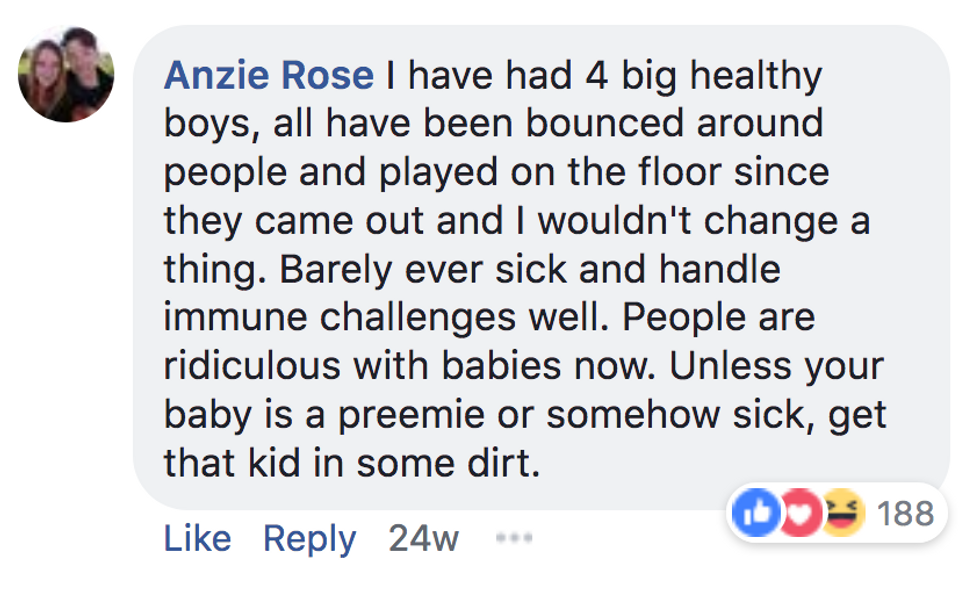 Not everyone from older generations felt the love of strangers was okay.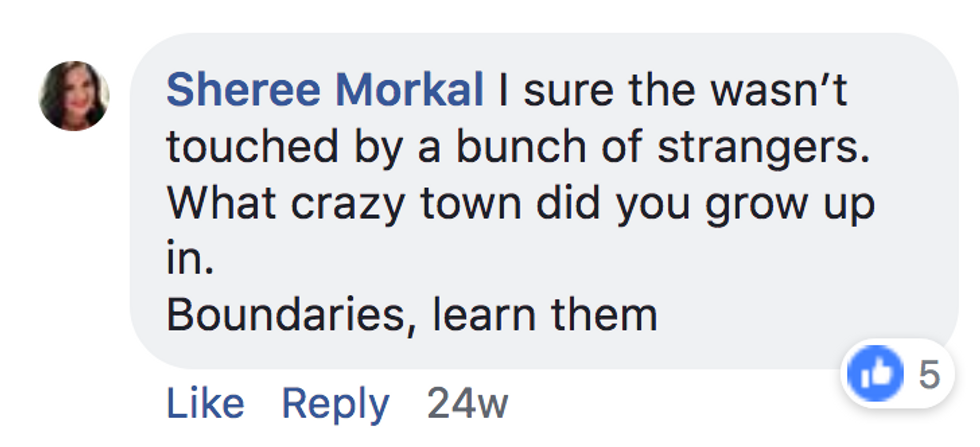 The debate turned fiery.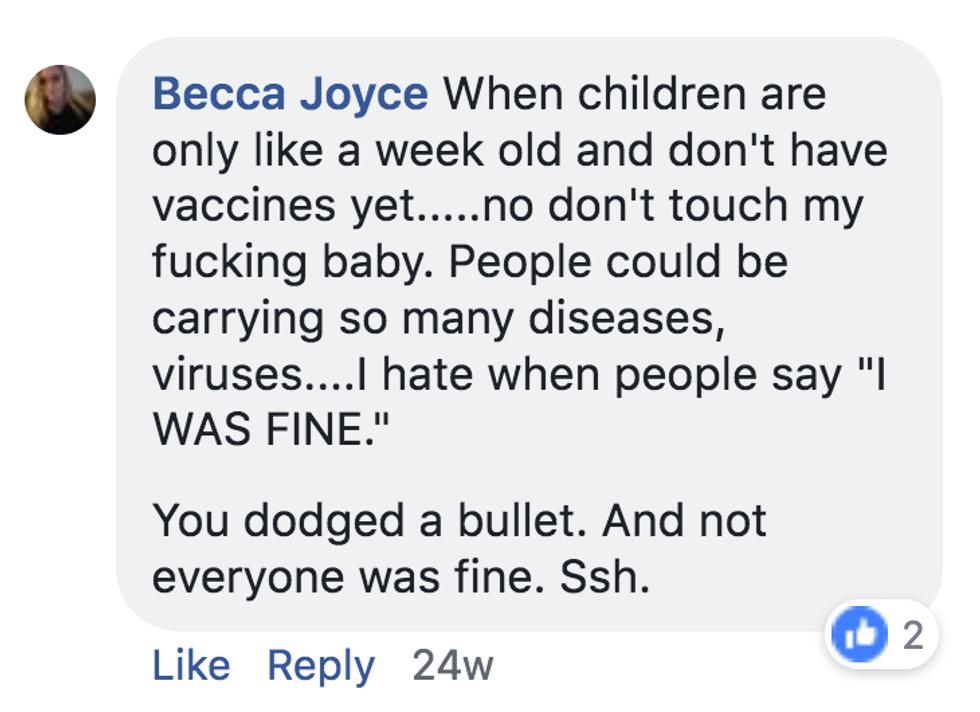 The group's founder, Kristy Kemp, added that there is an unspoken rule about keeping one's hands to oneself.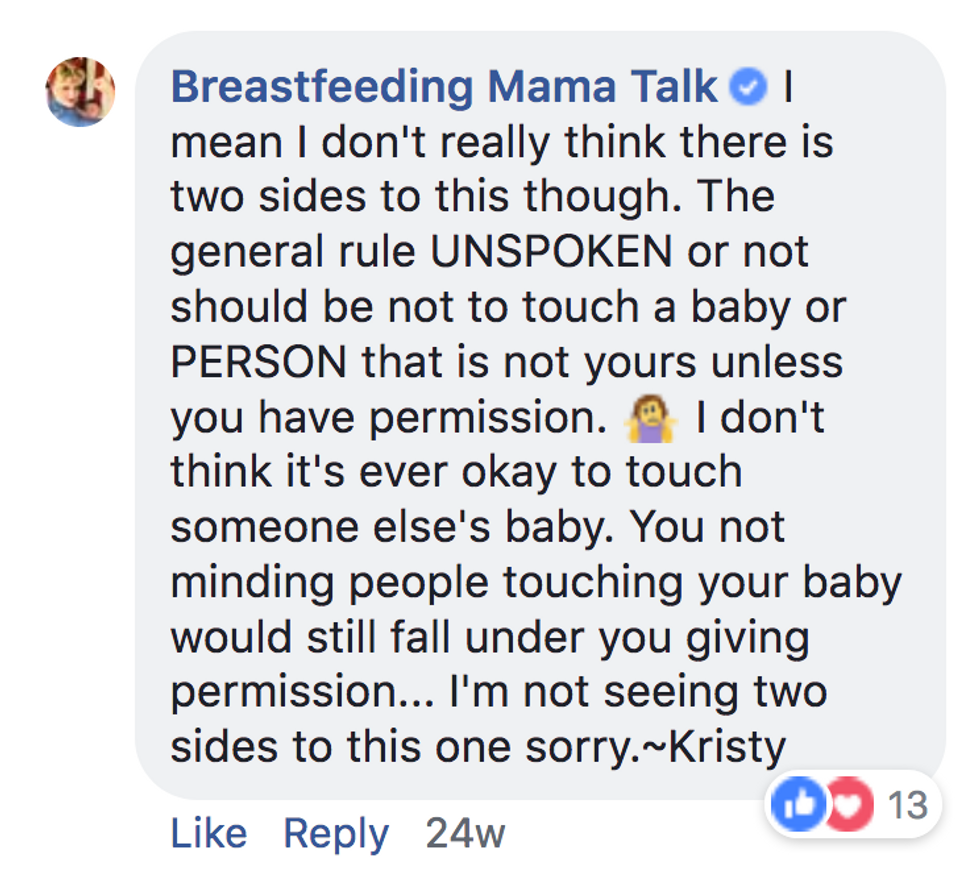 Flu season is upon us, however, and when it comes to protecting your newborn from germs, the posted warning on a car seat or stroller could be a sign of careful parenting.

Parents, what are your thoughts?