When someone says or types something very rude to you, how do you respond?
Do you respond in kind, getting angrier and saying something rude back at them? Do you ignore them, let the whole situation slide off your back and continue on your day? Or, after someone insults you, do you maybe...compliment them?
---
Abdul Dremali, the co-host of the Unrelatable podcast, demonstrated how powerful that last option can be.
In a Twitter post, Dremali shared screenshots of a conversation he had with a troll and how he dealt with him.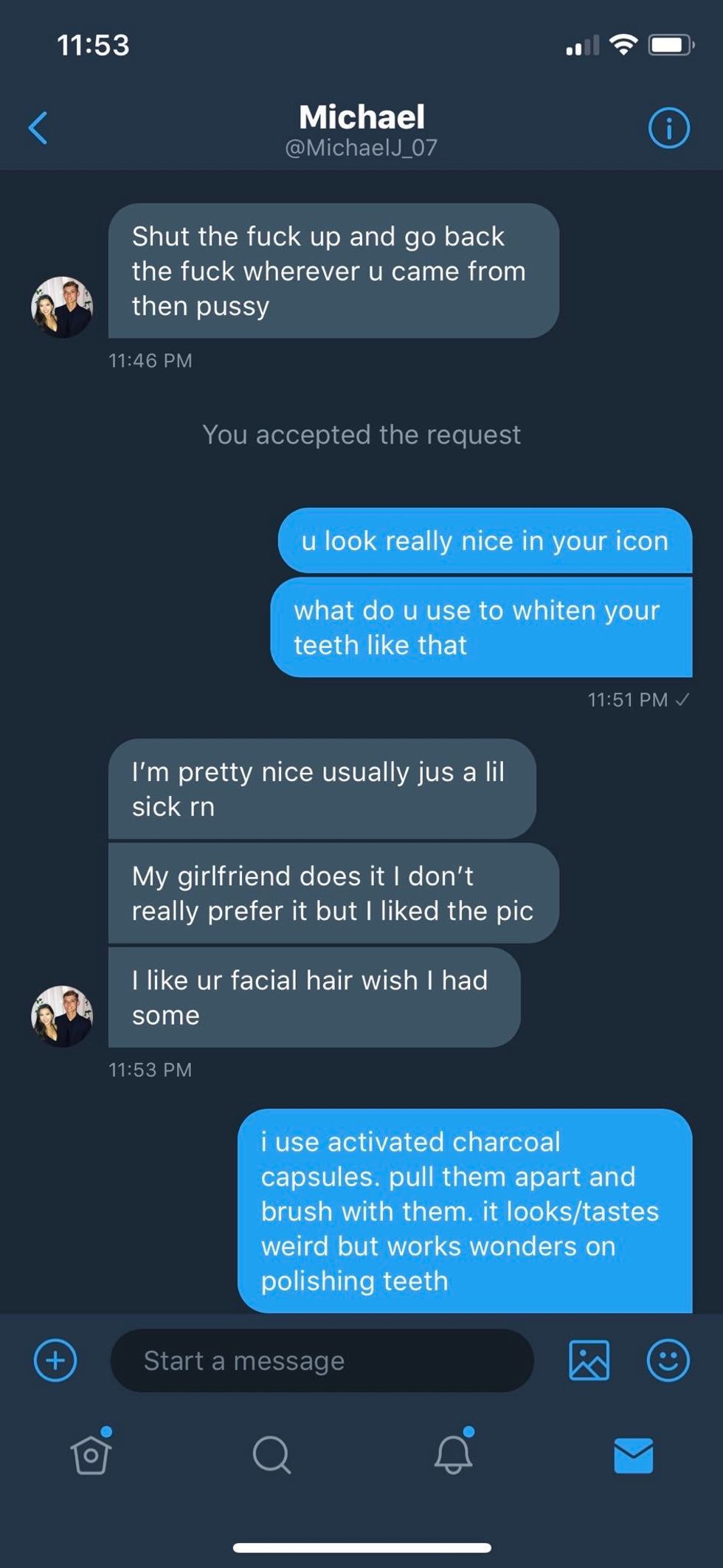 Twitter: @Advil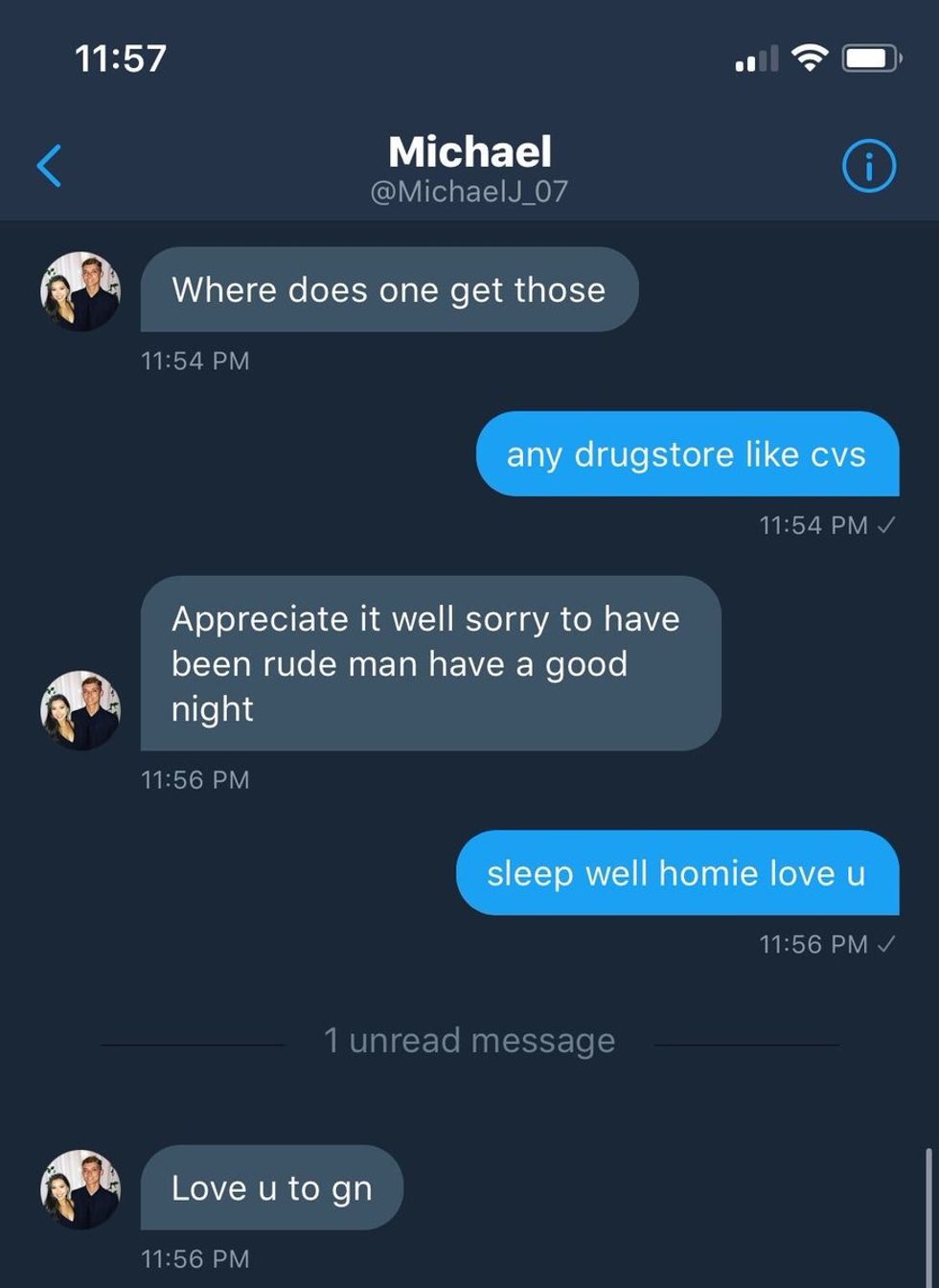 Twitter: @Advil
Dremali received a message from a man, Michael, saying:
"Shut the f*** up and go back the f*** wherever u came from then p****"
Rather than get angry or ignore it, Dremali responded with a compliment.
"u look really nice in your icon"
"what do u use to whiten your teeth like that"
Michael could have gotten angry or ignored Dremali's response, but he seemed genuinely taken aback.
The two engaged in a brief conversation about teeth whitening before signing off.
This is the kind of wholesome content the internet can enjoy.
Dremali is no stranger to receiving this kind of rhetoric. In a later post, he showed the other kinds of messages he's received from absolute strangers.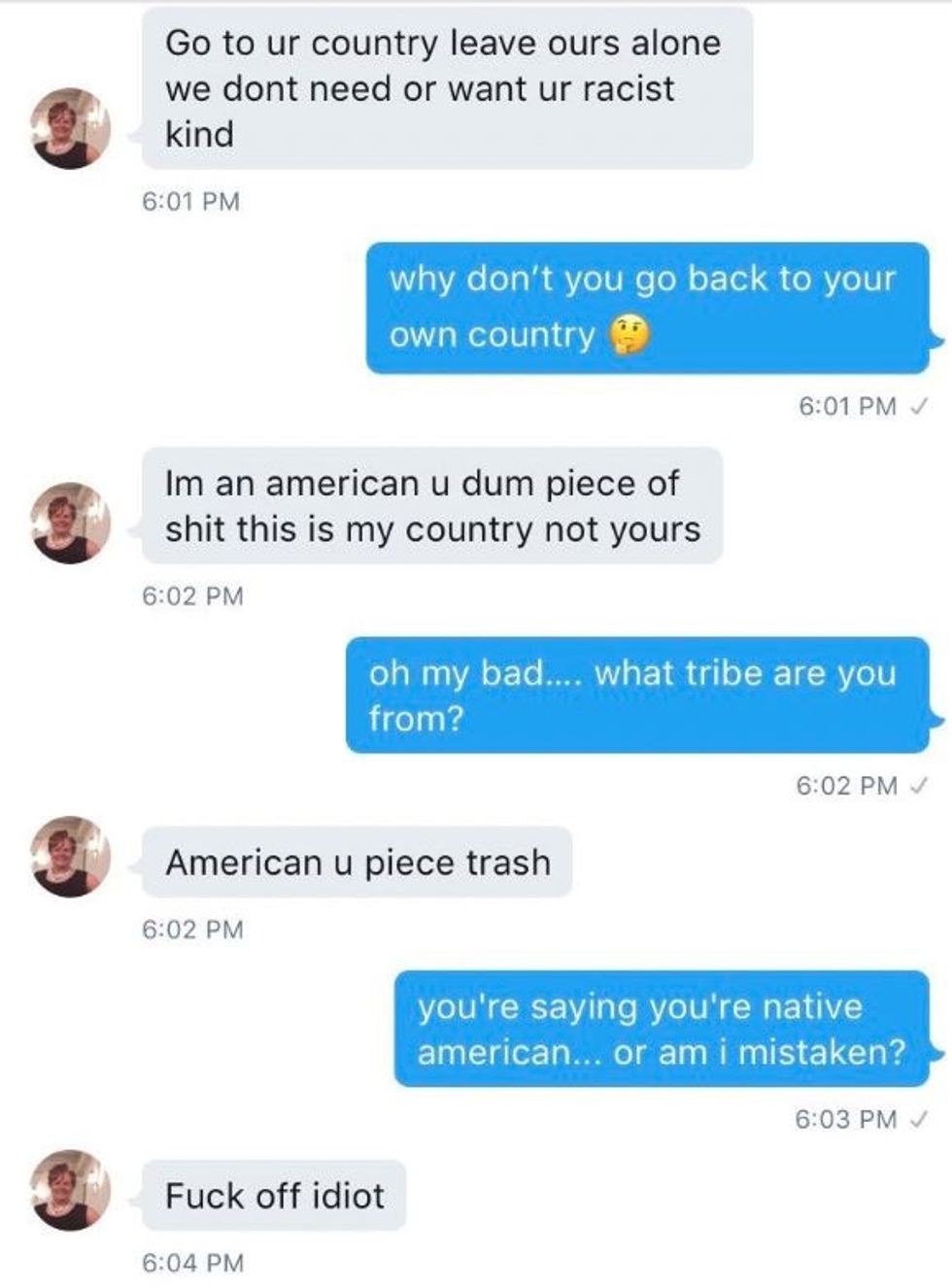 Twitter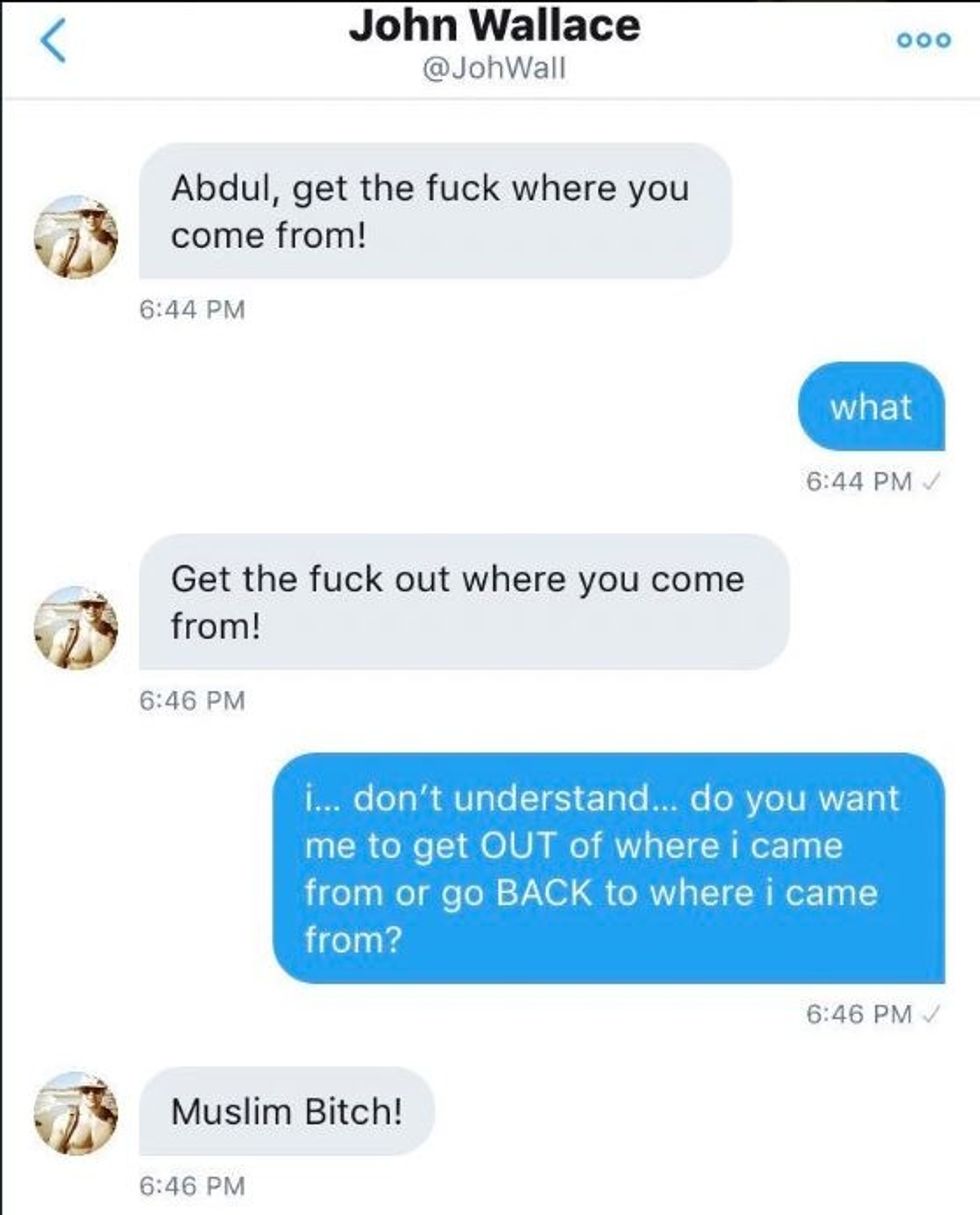 Twitter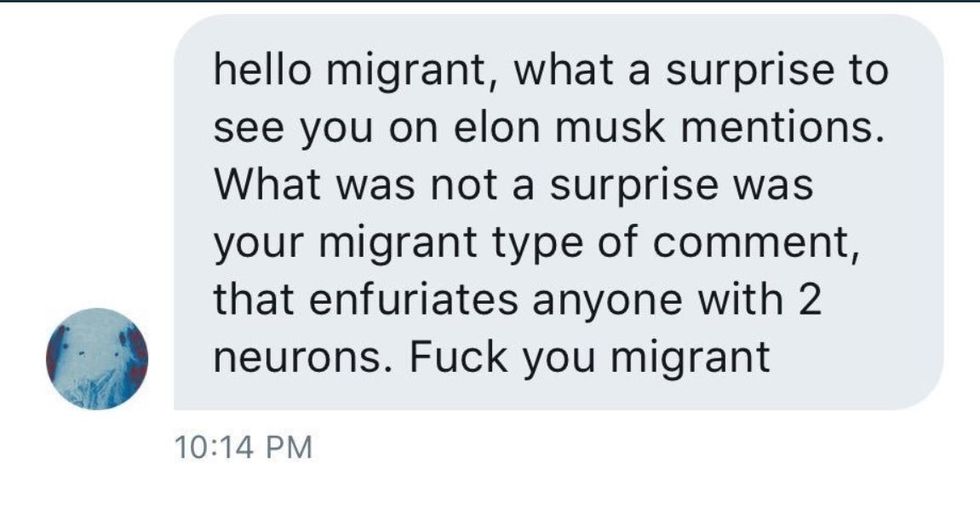 Twitter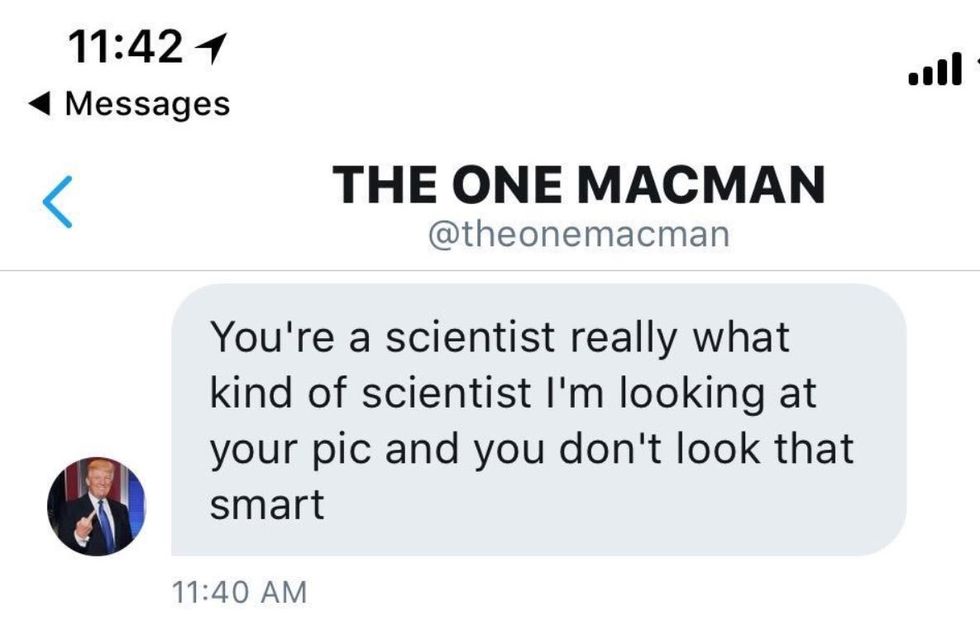 Twitter
Knowing someone out there is responding like this is hilarious.

When you have a large Twitter following, you're bound to get some hate messages, no matter who you are. Most of the time, people just ignore the messages. But Dremali got bored with that.

In an interview with Bored Panda, he explained:
"I came up with the idea to just be overly kind as an experiment. Years of constantly getting defensive when someone insults you get tiring so I made a game out of it. It's served me well because it eliminates any animosity. It ends up being funny regardless because I dismiss their hostility entirely."
It seems to work well, too.
Abdul Dremali is also an astrophotographer and self-described "internet science guy." You can find and buy prints of his work at his website.