Warner Bros. Studio is teasing audiences with sneak peek photos leading up to the release of Joker starring Joaquin Phoenix.

More shots of Phoenix as the villainous Joker of Gotham City have surfaced on the internet, this time from the set of the forthcoming DC standalone origin story film.
---
The photos were taken during filming of a scene in a Bronx subway station in New York City. The 43-year-old actor is seen strolling amidst pandemonium in a burgundy suit with green-streaked hair and clown makeup.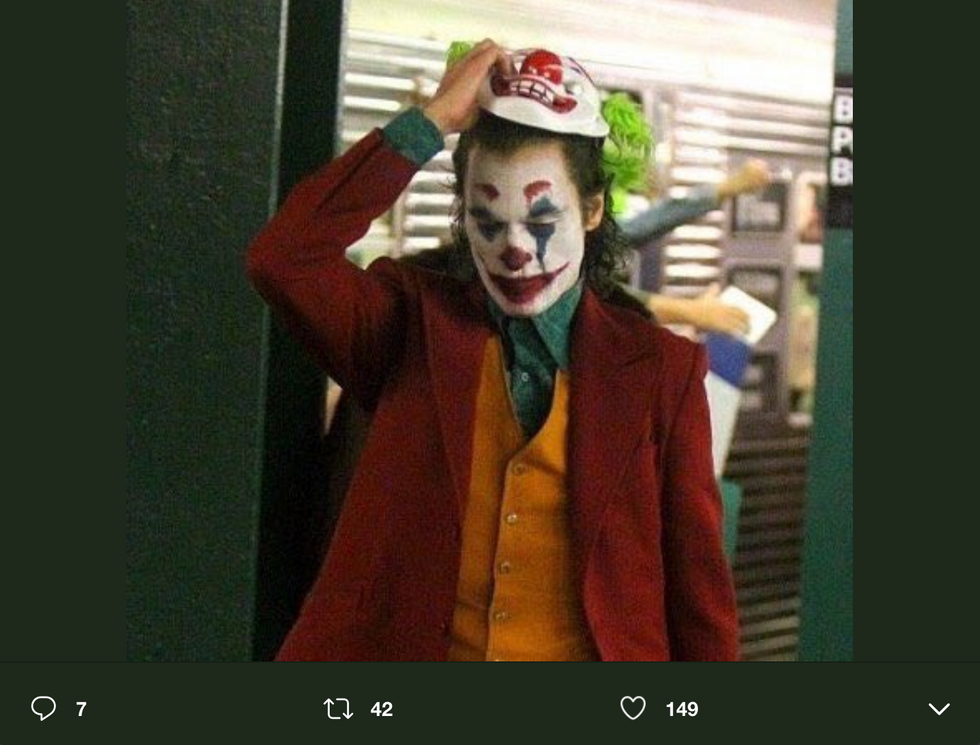 (@BadBoyer4life/Twitter)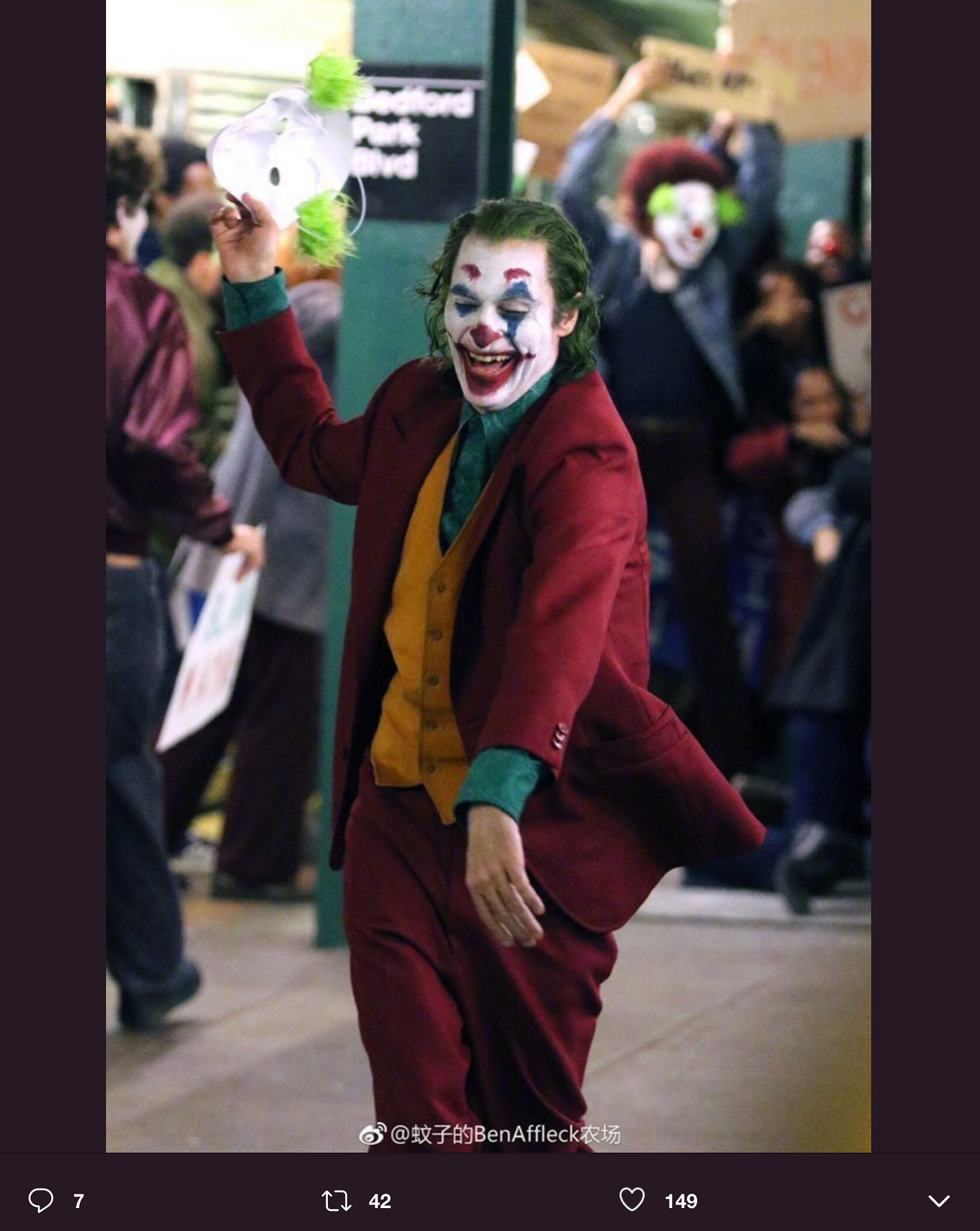 (@BadBoyer4life/Twitter)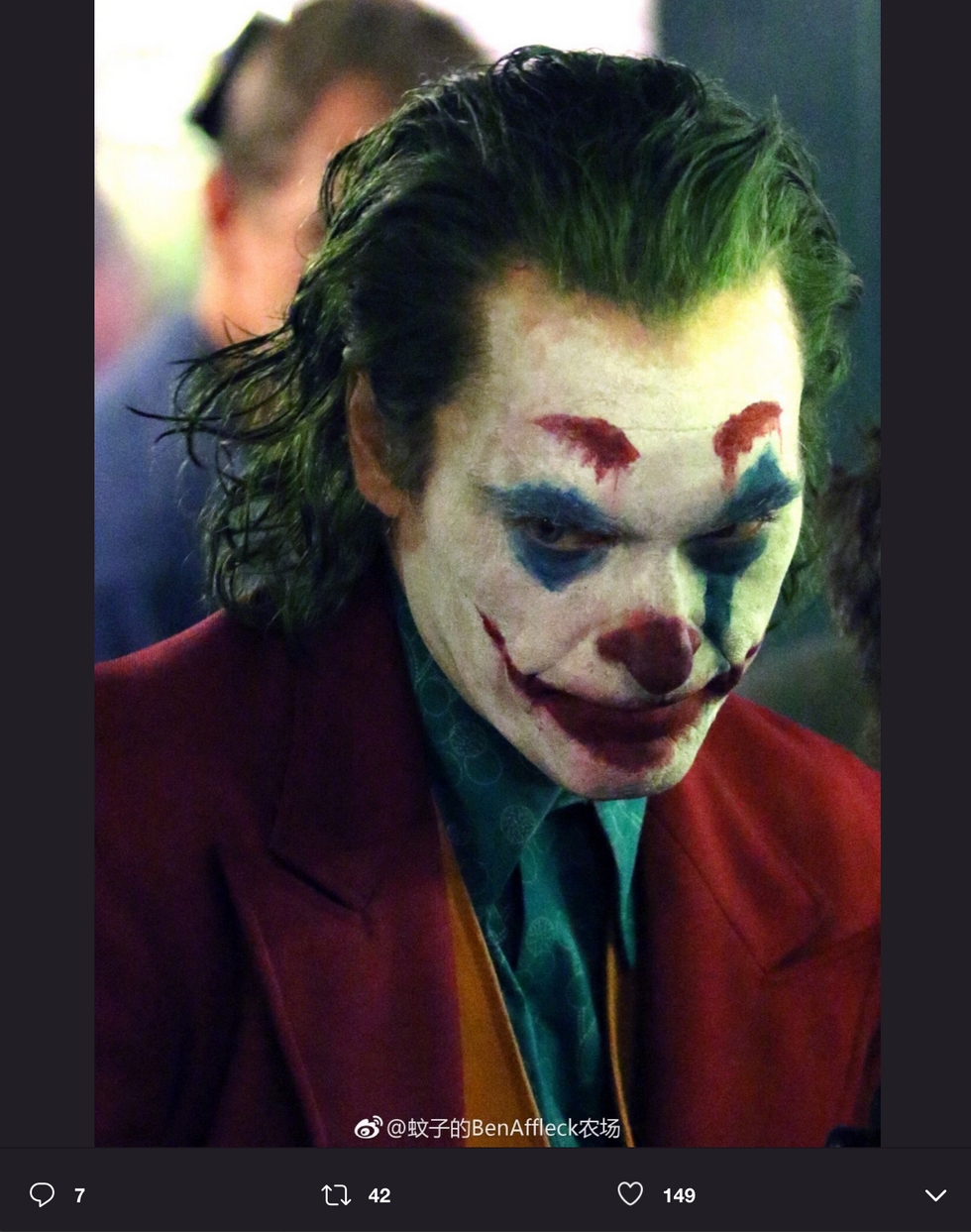 (@BadBoyer4life/Twitter)
Reactions were mixed after this batch of photos featuring Phoenix as Batman's arch enemy appeared.

But fans remained hopeful after discovering the nature of the film's origin story.
The seasoned actor's portrayal of the iconic psychopath will no doubt be something to remember.
Director Todd Phillips had revealed one of the first photos of Phoenix as the Joker (aka Arthur Fleck) without the character's signature garb and makeup.

Fans quickly drew some comparisons to the latest iteration of the Joker, sans makeup.
The movie will take place in the '80s and will focus on the character as a failed stand-up comedian who goes insane and turns to a life of crime in Gotham City.
The new photos have fans champing at the bit, but they'll have to be patient to see how the madness unfolds when the film is released on October 4, 2019.
The cast of Joker also includes Robert De Niro, Zazie Beetz, Marc Maron, and Bryan Callen.