Let's face it, weddings are a JOYOUS sometimes prohibitively expensive experience.
On the Reddit page /r/ChoosingBeggars, user so_long_and_thanks shared a status from a bride-to-be's Facebook where she laments the lack of real friends in her life who would spend $3,000 (not including the cost of a gift) to travel to her wedding in Thailand.
The post quickly went viral, with many users making fun of the bride's attitude and lack of self-awareness.
---
Here's the post as it appeared on Reddit: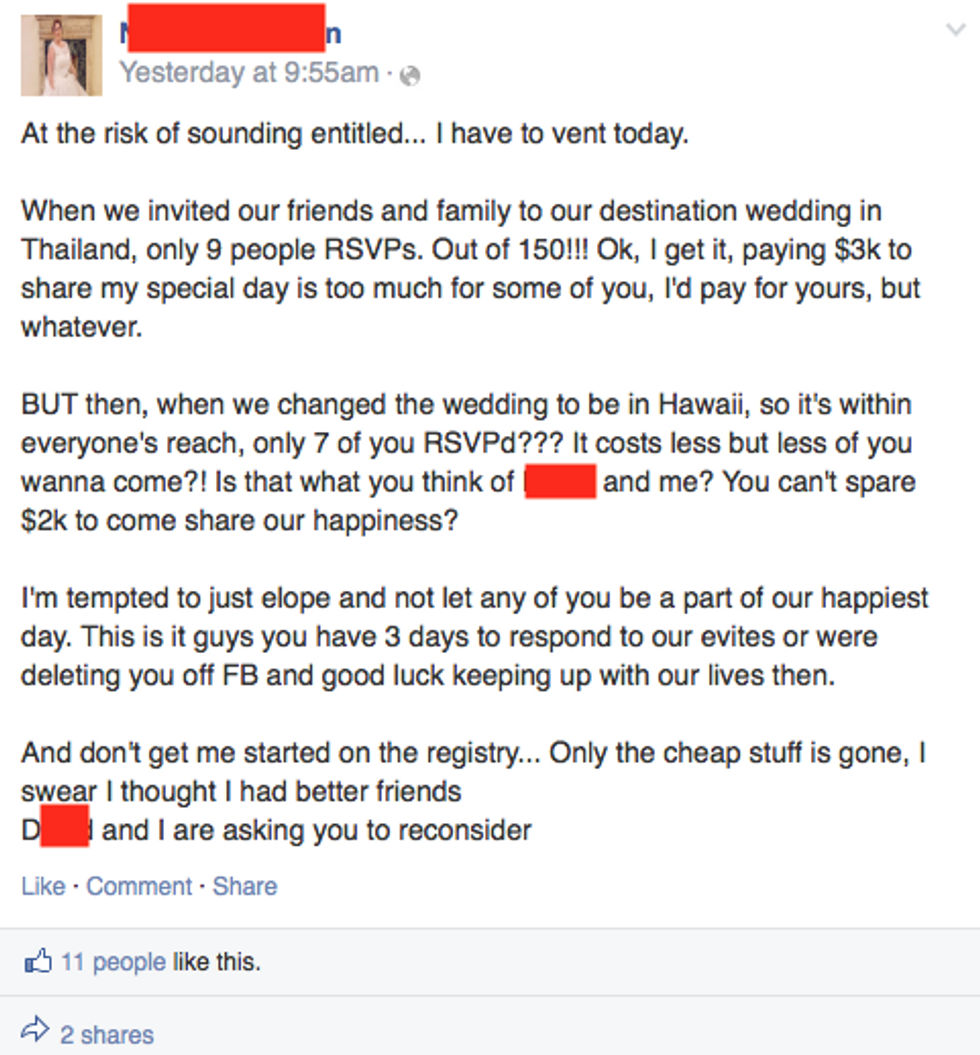 Reddit
It seems the anonymous bride was having an issue getting people to come to her $3k destination wedding:
When we invited our friends and family to our destination wedding in Thailand, only 9 people RSVPs. Out of 150!!! Ok, I get it, paying $3k to share my special day is too much for some of you, I'd pay for yours, but whatever.
So she changed the location to Hawaii...to no avail!
BUT then, when we changed the wedding to be in Hawaii, so it's within everyone's reach, only 7 of you RSVPd??? It costs less but less of you wanna come?! Is that what you think of ____ and me? You can't spare $2k to come share our happiness?
Then the bride issued a VERY scary threat...

I'm tempted to just elope and not let any of you be a part of our happiest day. This is it guys you have 3 days to respond to our evites or were deleting you off FB and good luck keeping up with our lives then.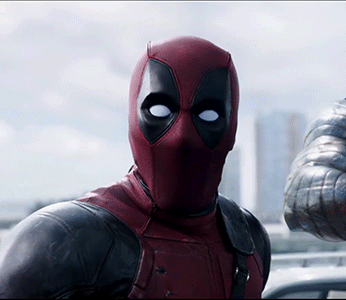 Giphy
Fortunately, she ends things on a more heartwarming note.

And don't get me started on the registry... Only the cheap stuff is gone, I swear I thought I had better friends.

______ and I are asking you to reconsider.
How touching! This will truly be a wedding for the ages!
Unfortunately, it seemed most Reddit users weren't as pumped for the occasion as the bride would have liked them to be.
SlonkGangweed commented:
"we will be deleting you off facebook and good luck keeping up with our lives then!" Oh geez, all I will have left to console me is my $3,000.
Dis_Miss took issue with the e-vite situation:
If you "don't respond to out evites". She can't even be bothered to send a proper wedding invitation and is complaining about others being cheap?
Delbuns knows how Facebook code works:
"At the risk of sounding entitled..." Incoming most entitled rant you've ever heard.
The bride's math simply didn't add up, according to thescrounger.
"I'd pay for yours, but whatever." She invited 150 people. At $3,000 a wedding, that means to honor that claim she's agreeing to spend $450,000 to go to all of their destination weddings.
Helena911 wasn't super excited by the prospect...
But you get to spend the happiest day of MY life with ME. You can't spare 3k to come share MY happiness?!
daetara knows what's really going on.
At the risk or sounding entitled, your friendship is only worth the amount of money you will spend on me.
PhilipLiptonSchrute's revenge plan sounds pretty sweet, honestly.
Just to spite her, I'd go to Hawaii for a vacation at the exact same time and not attend the wedding
FartingBob made his point with an all-caps flourish!
BECAUSE EVERYONE NEEDS TO FOCUS ON HER AND HER SPECIAL DAY, IF YOU DONT SHOWER HER WITH COMPLIMENTS YOU WILL BE DELETED.
Jrscout put things in perspective for the bride-to-be:
I wouldn't have paid $2k to attend my own wedding.
It's pretty clear, when it comes to destination weddings, people have strong feelings: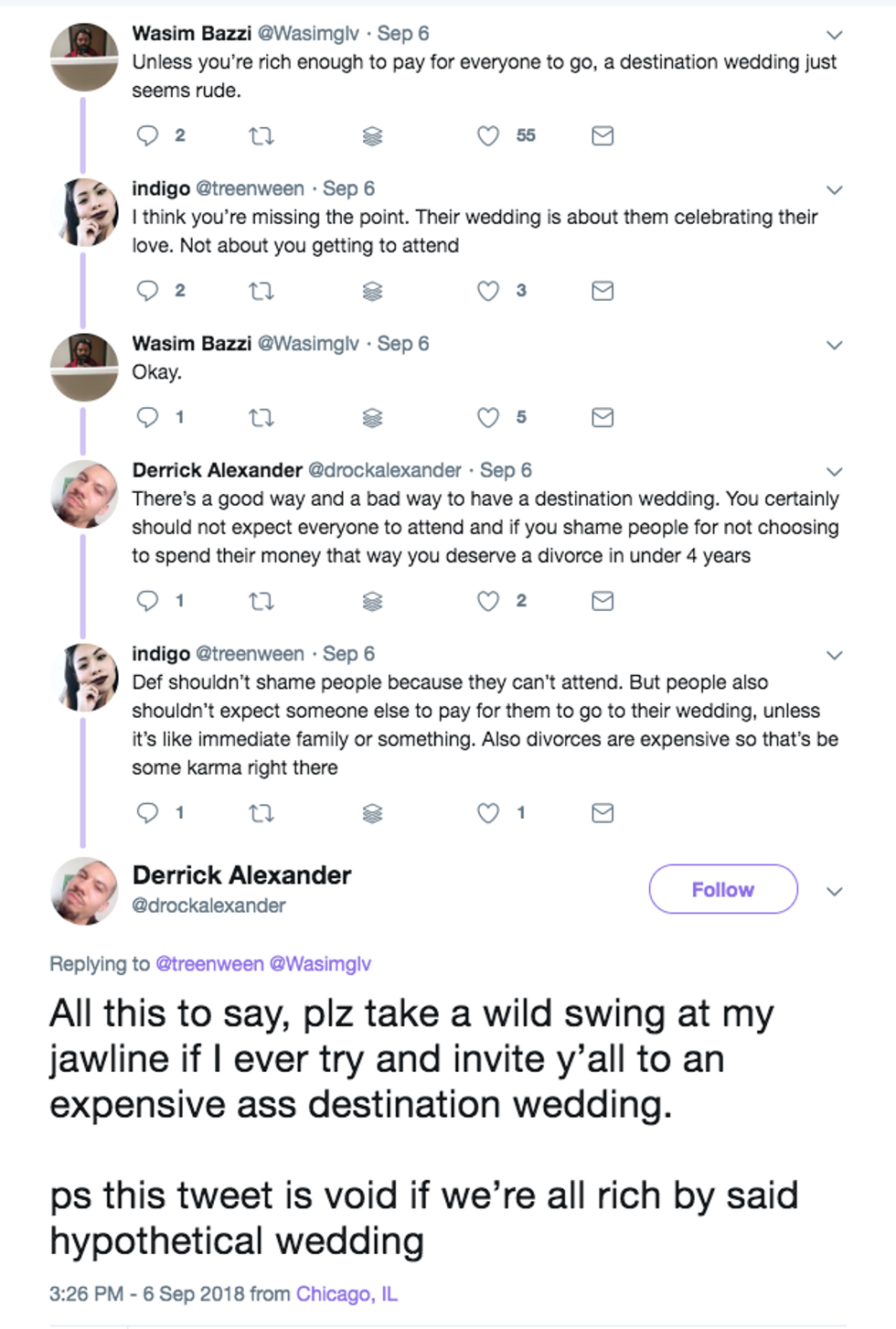 There's one point everyone agreed on, however:
As JK_Abrams said, this Facebook post was not a good look.
It's beyond me why people think posting something like this will improve the situation. If I was on the fence, I would no longer be going. And no longer be "friends". And be returning whatever gift I got off your registry.
And if you wonder how a person could be so self-unaware, you may take some solace in the face that so_long_and_thanks_ later returned to post the bride-to-be's fiance's reaction to her shenanigans. At least one member of the relationship has a good head on their social-media shoulders.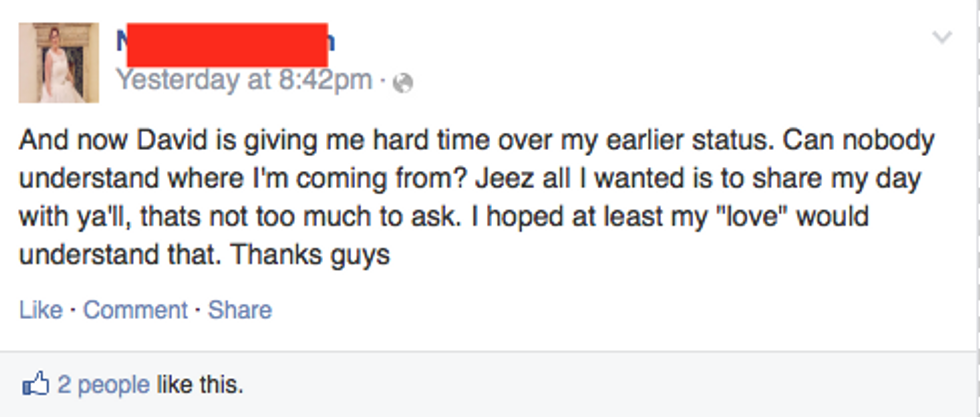 Reddit
See you all in Hawaii for the big day!