Western Montana resident Helen Self just celebrated her 109th birthday, and she knew exactly where she wanted to celebrate with her friends and family.
The Montana Club in Missoula offers a special discount for patrons based on their age; the older you are, the bigger the discount.
---
For example, a person celebrating their 21st birthday would be entitled to a 21% discount.
Self intended for the restaurant to make good on their offer, 100%, and then some.
Congratulations on your birthday!!! I know the Montana Club in Missoula well! https://t.co/o78xzjbvPz

— BigSky (@BigSky)1535138689.0
Money Back: 109-year-old takes full advantage of Montana Club birthday discount https://t.co/pLovkfgVub #tw1tterpating

— tw1tterpating (@tw1tterpating)1535162427.0
The restaurant's owner, Nick Alonzo, told ABC Montana that Self has been coming in to take advantage ever since she turned 100-years-old. But a free meal wouldn't suffice for the special lady. She wanted a reward in keeping with the letter of the restaurant's policy.

"Once she turned 101 she informed me that I had to come in and pay her for her meal."
Alonzo was more than happy to oblige in accommodating the discount loophole.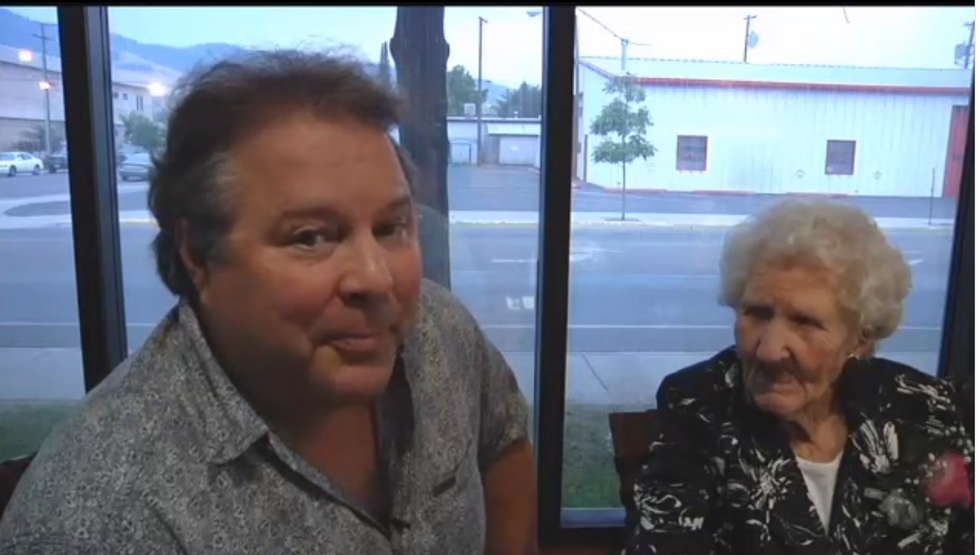 The restaurant's manager, Nick Alonzo.(ABC Montana)
The centenarian was surrounded by two dozen friends and relatives on Friday. When the check arrived, it indicated that her meal was free, but she also gained 9% back in cash.
That's great. RT @FoxNews: A Montana restaurant offers a percentage off your birthday dinner based on your age. So… https://t.co/Qnh9z99xpc

— Seekroid (@Seekroid)1535190313.0
@FoxNews @dailybriefing Good for her. God bless her.

— Gypsy 👳🏽‍♂️ (@Gypsy 👳🏽‍♂️)1535179707.0
Self was born in 1909 with the help of a midwife and has enjoyed life in Montana ever since. She loves the outdoors and recently went camping with her granddaughter Diane Gunter in Lake Como.

She lives with Gunter, with whom she was actively involved in raising her granddaughter's children and foster children up until two years ago.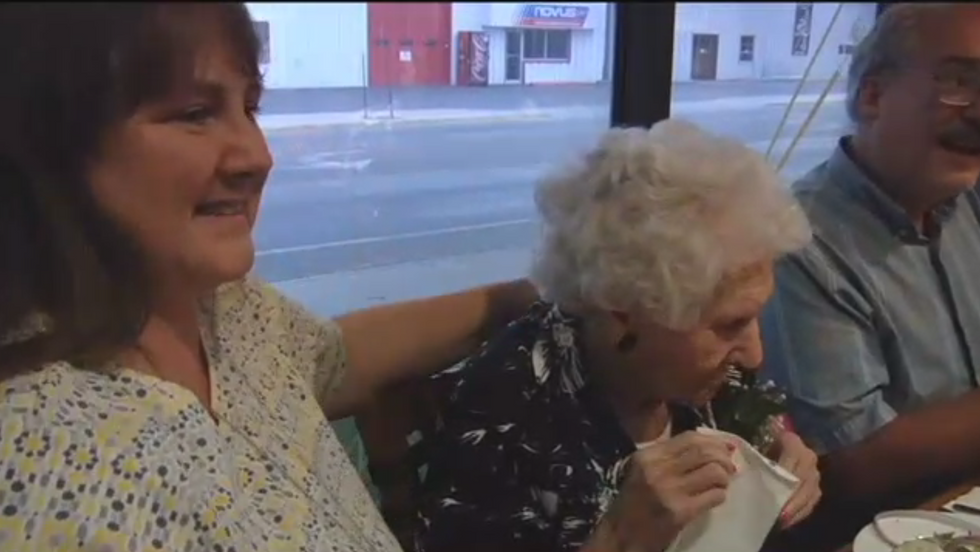 Self with Diane Gunter(ABC Montana)
Taking care of the young ones keeps her active, and Self admitted that staying busy was key for her health and longevity.

"Well I just work hard all my life...and took care of grandkids and more kids."

So what did she order for dinner?
@FoxNews Time to order the entire menu + 😂

— Dawn (@Dawn)1535187934.0
Self didn't go overboard with her order. For her celebratory dinner, self ordered some shrimp. Her bill wound up earning her around $1.30.

@FoxNews If you make it to 109, you've earned it!

— Ronald_Acuna's_Hat (@Ronald_Acuna's_Hat)1535194133.0
@FoxNews We need more restaurants like that!

— Lizz (@Lizz)1535188029.0
@FoxNews @dailybriefing I can't wait to get to 109

— Andrew Downie (@Andrew Downie)1535187756.0
@FoxNews @dailybriefing Turning 65 on Sunday... ROAD TRIP!!!

— Alla Mitchell (@Alla Mitchell)1535180280.0
@FoxNews @dailybriefing She's set for life

— Rennie Stennett (@Rennie Stennett)1535179712.0
Happy birthday, Helen!

H/T - abcfoxmontana, Twitter, theweek