Many children grew up going to church and never questioned why Sunday mornings were reserved for the Lord.

But not every young adult remains devoted to organized religion as they develop critical thinking.

When Redditor screamingcat99 asked: "Ex-followers of an organized religion, what was your "f'k this sh*t" moment?", strangers on the internet had plenty to share.
Many witnessed their church neglecting to practice what they preached – including refusing to help those in need.
Scandals also seemed to be a recurring theme.

Priorities
"When personal issues and politics in the church became more important than doing the right things to make a safe and supportive community for everyone."
– sonnygmk

The Unwelcome Visitor
"I say that I left the church in my heart at 10, in my head at 14, and physically at 18 (when I moved out of my parents house)."
"My 10 yo moment is most FTS. It was pouring down near freezing rain outside, we're in the middle of the sermon. Drunk (found this out later) guy walks in and quietly sits on the back pew. (if the sanctuary door didn't squeak, you wouldn't have heard him come in) He's clearly disheveled, homeless looking, pitiful and soaking wet."
"Middle-aged righteous looking lady from the Amen pew walks back and asks him to leave. He asks to stay. She says, loudly enough that I can hear sitting several pews in front of him, 'We don't want your kind here.' Actually says that, in the middle of a Christian 'love your brother' service."
"Two ushers/elders of the church get up to help and and lift the man out of his seat, they take him out of the sanctuary and outside to the steps of the church. Service resumes. I'm bawling, my mom is trying to help me feel better."
"I refused to put my allowance in the plate that day and gave it to him when we left (like my measly 2 $ did anything, mom told me later that my stepdad wrote him a check and told him which bank to cash it at to make sure they would give him the money)"
"And that was the day that my 10 yo mind said, FTS."
– ejja13

Epiphany
"Grew up mormon. Read the history of the church vol 6-7 (which they actually have in every church library.) And realized, wow... This is completely bullsh*t. These people are no critical thinking."
Marriage Over Education
"UK based ex Mormon... my moments crept in in small doses, lots of not feeling like I fit in, lots of the rules and teachings didn't feel right. My 'I'm done' moment was when a young women's leader said she would rather her 18 year old daughter get married than go to university. Seems small but was completely against my parents attitude towards marriage and education."
– winegoat

Scam
"It wasn't really a single big moment but a series of small ones. When I was about 9/10 I started to notice the politics within the church of who was in the clique and who wasn't. Then I began to notice the vicars wife was super materialistic which doesn't fit with how that sort of person was 'supposed' to be. Then finally I learned what the catholic church is one of the richest organisations in the world, whilst simultaneously asking its members to give money to both the church and church-related charities and that was the last nail in the coffin."
"I wasn't catholic but church of England. They've got a hell of a lot of money too so it all just made me think the whole thing is just one tax-exempt scam."
Scandals
"Growing up, our pastor had an affair with a married woman from the congregation and ended their life when they were found out."
"Our next church had a father/son pastor duo. The younger pastor was married with children but got in legal trouble for sending d*ck pics to women in the congregation."
"You don't need religion to be a good person."
Turning A Blind Eye
"The church I used to go to had a free pancake breakfast for parishioners after service on Sunday mornings. I never ate, but always saw the congregation flock there after mass every time I went. There were homeless people outside the church asking for spare change to get some food and never did I see one of the parishioners take any of the homeless people for pancakes. They just passed them up saying they hope God finds a way to help them. Never went back."
"Faking It"
"Growing up Pentecostal and experiencing all the stuff charismatics do like praying in tongues, getting slain in the spirit, prophecy, dancing, etc. As a kid I took it seriously and struggled because the spirit didn't affect me that much, then my friends and family started admitting they were faking it."
"At that point realizing that we are seen as weirdos even by other Christians by knowingly pretending to do this crap in order to fit in with the cult made it clear that was what this was a cult. After that I took up studying religions and philosophies of the world and the whole dogma just fell apart."
Keep reading...
Show less
With so many people in our generations growing up on Harry Potter, it can seem kind of nuts that magic-related things would be restricted to us when we were kids. But plenty of children grew up with restrictions to what they could watch or otherwise consume- typically the children of very religious parents. Here are their stories.
u/monsteraadansonii asked: Redditors with religious parents, what nonsensical rules did you have about what video games/books/movies/etc. were okay while growing up?
Santa = Satan?
No Power Rangers (obtaining powers from crystals was witchcraft).
No Santa Clause (Santa was Satan apparently, we were too afraid to question that one).
No Pokemon (psychic powers came from the devil).
XxVerdantFlamesxX
Really big butterflies.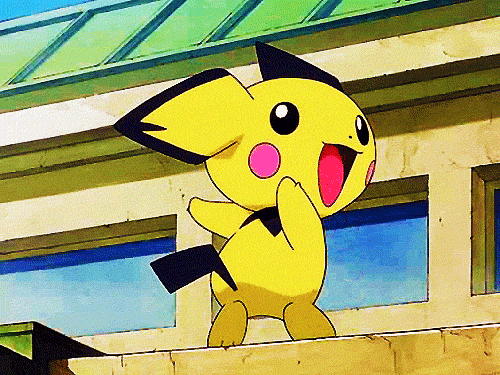 Giphy
Pokémon promoted evolution, and therefore was a corruption menace, leading to my secret cards being discovered and shiny Lapras being put through the washing machine :(
What's funny is that they didn't even start promoting evolution until regional forms came out. Before then, their "evolution" was really more like metamorphosis.
"No, mom, this isn't Darwinian. Just think of these things as really big butterflies instead."
Sorcery!
My wife is a librarian. She says a lot of parents restrict Harry Potter because it imperils their children's soul with tales of sorcery.
My dad is a very religious man. I mean to the point of reading the New Testament in Greek religious.
He read Harry Potter back when the whole 'ohmyGOD burn the heathen book' mess just started.
His response was 'do these people know the meaning of the word allegory?!' He thought the book was great and told quite a few nuts they were, well, nuts.
Those evil bicycle cards.
Almost anything could be construed as evil. We were playing with bicycle cards once and she looked at the king with the sword in his head and freaked out, threw away all the cards.
I was also told even thinking the word damn would get you sent to hell so I was always nervous when I thought about that. Basically just thinking "don't think damn, do not think damn".
Sports were pretty much the only thing I could watch besides Christian programming. I liked cartoons obviously but the only acceptable ones were these tapes we had that told bible stories.
Not the drums!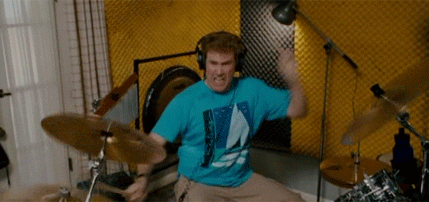 Giphy
My partner comes from a very religious household, and he was forbidden to listen to any music with drums in it because drums were the "devil's music".
Edit: just to answer some questions, his parents are really f*cking weird and seem to have their own version of Christianity. He and the rest of his siblings were homeschooled, and most of the time they do their own little church service from home. As far as I know they don't listen to any music at home still!
Jeez!
I wasn't allowed say "jeez" because it's "short for Jesus." That's the most annoying thing I can think of.
I almost got kicked out of a religious friend's house mid-slumber party for this. We were playing monopoly, I said "Jeez!" at some point, and her mom got up and left the room. I heard later from my friend that her mom was seriously considering calling my parents to come pick me up
That's kinda cute.
So this reminds me of a fantastic story. I went to Catholic high school so unsurprisingly a decent number of the teachers had fairly strong religious beliefs (all were super accepting and supportive of the students' beliefs and interests). My history teacher for 9th and 11th grade was one such teacher. His replacement for when he was irritated or in shock, etc. was "cheese and crackers!"
That just sounds racist to me, dog.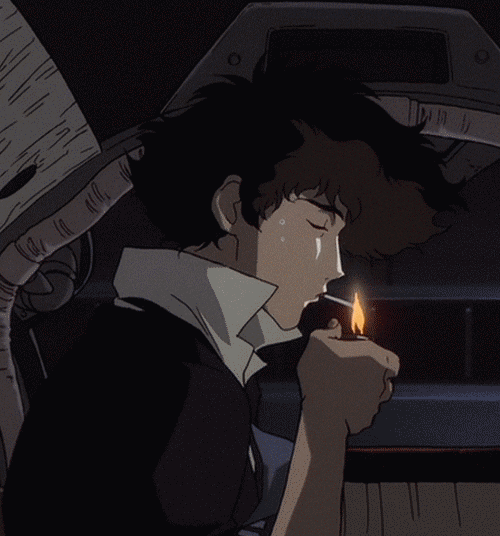 Giphy
Action and violence? No problem. Serial killer documentaries? No issue whatsoever. But anime was heresy and trading card games were the devil because "these things come from a different culture".
Tbh it wasn't as much of a problem that they were religious as it was that they were racist about anything non-western.
That's a little extra.
No Disney movies because they were full of magic. Harry Potter was of course pure evil.
Mother blew a fuse when she find my father had a Styx tape because that's the river in Hell.
I borrowed the Escaflowne anime box set from a friend in high school. My mother saw approximately 0.5 seconds of it and declared it evil. Her snide remarks next time said friend came around were enough to guilt her into selling it for a fraction of what it was worth.
No computer or video games on Sundays.
Parents wrote nasty letters to the local TV news because of their use of the phrase "blow job" during the Clinton impeachment.
The worst part is how long that sh*t sticks with you even after you finally escape it.
Edit: how could I forget the most ridiculous one — Halloween is devil worship, so when my elementary school classmates were colouring jack-o'-lanterns, I was sitting out in the hall with the Jehovah's Witness kid.
Nah, it's just vegetables.
I couldn't watch Dragon Ball Z because my mom heard on the radio that all their names had satanic meaning in Japanese. I told her "But I don't know Japanese! It means nothing to me." But she said the message could get buried in my brain and affect me subconsciously.
Turns out the names did have meaning, they're pretty much all types of food or food-related. Kakarot = Carrot, Vegeta = Vegetable, Raditz = Radish, Broly = Broccoli, Paragus = Asparagus, the list goes on.
If anything, DBZ would have subconsciously encouraged you to eat healthily.
Not The Simpsons!!!!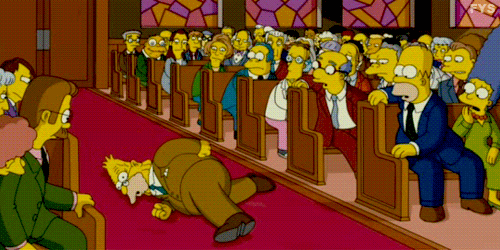 Giphy
For a short while I lived with my dad and his parents and the only thing they banned was the Simpsons. My dad and I still watched it when they weren't home though.
Good response.
My mother is a Cuban emigrant. She and my father were missionaries before I was even born. I wasn't allowed to watch/read/learn anything that wasn't directly related to the church. I "learned everything I need to know from the Bible." Instead of listing everything I wasn't allowed, I will just list the things that were confiscated by my mother for being non-religious.
- Garbage Pail Kids cards. Especially devastating because EVERYONE at my school had them, and I had traded a lot of stuff to get them. Also in this category, Baseball cards, and playing cards were not allowed, because the act of,"trading cards" is a form of gambling, somehow.
- Walkman, my parents didn't allow the private listening or viewing of anything. They said that they didn't allow it, because a) I could be listening to music, b) listening to Christian radio stations with headphones on was wrong, because it showed that I was embarrassed to listen to my Christian music in public, another sin.
- Books. Including text books. My parents believed that I was "called" to be a missionary, and therefore only needed to learn Christian material. I had a HUGE collection of used text books that I kept under my bed. When my parents went to work I learned everything I could, except Math. I hated Math, and had a hard time learning it on my own.
- I wasn't allowed to have friends, even Christian friends, because anyone can be tempted into being a bad influence.
------------------------------------------
I haven't been in contact with my family since my father died. He was the last sane person in our family, and used to sneak me off to McDonald's for secret dinners. (Soda wasn't allowed at home.) He knew my life was hell, but he was a weak person. My mother sent me a long letter on my birthday that year, saying I was a hellbound sinner. So on her birthday, I sent her a photo of me in drag for Halloween, telling her that I just got a sex change. (I did not)
Cards for sorrow, cards for pain.
I lost several MTG decks to my religious grandmother. She would raise a huge stink about them being constructs of evil then burn them outside while praying.
Loved that woman but gawd she pissed me off sometimes.
Makes sense, I guess?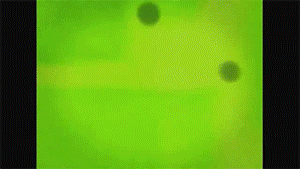 Giphy
I wasn't allowed to watch the Grimm Adventures of Billy and Mandy. I think my mom screamed at me once for that when I was nine, and I stopped watching that. To be fair, it is entirely about the grim reaper...
That's a new one.
My mom was Buddhist and The 3 Stooges were too violent.
Keep reading...
Show less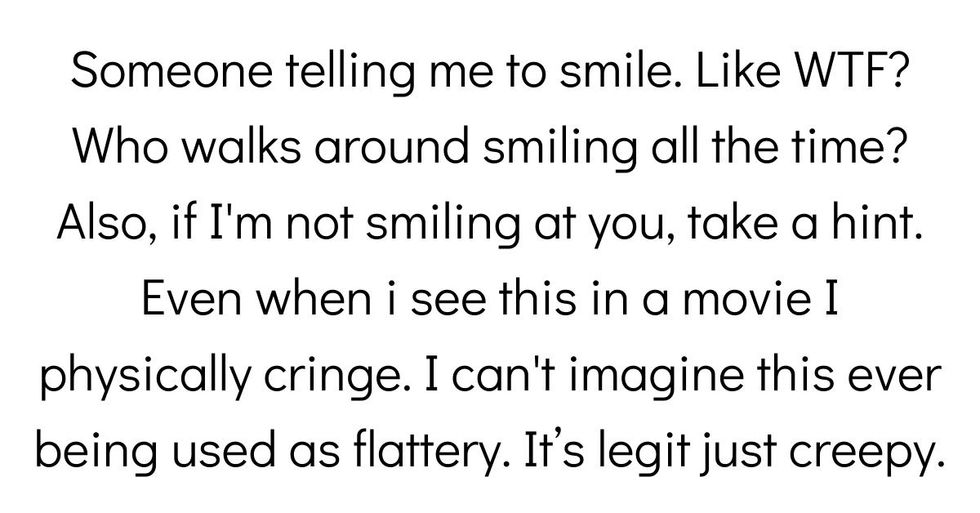 What people find offensive can vary greatly from person to person and one culture to another. Morality can be pretty different between different religions and cultures, and the same holds true for what is considered truly insulting or offensive.
Reddit user u/3choplex asked:
Keep reading...
Show less
It takes a lot to turn away from religion, so it must take even more to turn back.
Atheism generally comes about from people who have completely and totally lost their faith, either via a traumatic life event or from some other disillusionment. But some people do eventually go back.
Some go for the community. Some go for the lessons. But what is it that made them turn back?
Keep reading...
Show less
Most of us were raised in some sort of faith.
Church is a part of the communities of America, and church groups often have outings together, camps, bake sales, festivals--it can be a really inclusive experience, if you fit in.
But churches also have serious problems. Bigotry, indoctrination, taking large quantities of money from its parish--and sometimes those things can send people away.
u/TrespassWill asked:
[Serious] Christians turned atheists, what made you lose your faith?
Here were some of those answers.

Bad Luck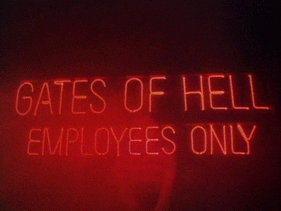 Giphy
Short answer: grew up southern Baptist.
When I started getting to the age where I could think critically about things, I just started noticing some inconsistencies. Specifically, I was told that people who believed in other religions would go to hell because they followed the "wrong" religion. What?? When religion is based a lot on where you are born, I just could not truly believe that people would be sent to hell for being born in the "wrong" country.
Money Money Money
Taking a mythology class in college and realizing all the different religions had similar origin stories of how earth and man were created and evolved, but the details differed based on the environment the people lived in and how far along they were technologically. Anything science couldn't explain was the will of a higher power.
Not saying higher powers COULDN'T exist, just realized people are killing each other because theirs is the 'right God', but the people don't realize that for all intents and purposes, they are all following the similar lessons/stories.

I also believe religion is separate from its organization structure. I think being spiritual and believing in a higher power is okay - it has helped mankind cope with the terrifying unknown. Anybody telling you that God wants you to donate money to them so that their leader can live in a super mansion or own an airplane is a liar. Last I checked, none of that money ever gets trickled up to a deity.
Doctrine
Being told to not question my faith made me lose my faith, if I cannot question what I believe in to better understand it then it wasn't worth believing in it in the first place. Or they are hiding something they don't want me to find out, which makes me even more skeptical of it.
Also reading beyond the selected passages in my bible study classes? Whoa, there is a LOT of messed up stuff in the bible and you would get in trouble! for reading more than just the cherry picked parts they only wanted you to know. Contradictions Galore!
Self-Care
I was in a hard time for me and I started praying, attending catholic activities and doing lots of other things like these. I wasn't feeling better. Years after I gave up doing these things and started taking care of me by myself and now I'm happy. So the faith gradually went away. I'm not fully an atheist tho, I may be an agnostic but I'm not sure.
A Made-Up God
I started to read the Bible.
Then it was gradual. First I did not believe that the god in the Bible was good and created my own personal god. Then I realized that I was making up a god and started to question if everyone else was doing the same. That's when I started questioning, but felt guilty about it and had conversations with god like "You cannot be angry that I am questioning. If you wanted me to believe you shouldn't have left all of this gaps and contradictions." Eventually I became an atheist.
The Business Of Oppression
The Church did it for me. When I started to understand that it was a business. For profit and for power and for influence. When it started to become political. The final straw was when I started to see how much hypocrisy there is, by way of prejudice, and hate.
When Nobody Helps You But You
Was heavily indoctrinated with young earth creationism as a child. Stopped believing in the literal truth of the Bible in college when confronted with extensive evidence to the contrary. Was still very religious, with faith in the moral truth of the Bible. Got engaged to a conservative Christian in medical school, it ended badly. Realized after the fact that Christianity did nothing to prevent the emotional abuse I had suffered by the hands of my mother growing up and my ex as an adult. In fact, faith actively facilitated it in many ways. Hence, not a reliable source of moral truth, too subject to personal interpretation. Put faith on hold. A year later, realized I was happier not going to church. About another year later (just recently), discovered my beliefs align much more cleanly with secular humanism.
The Lies Fell Apart
I spent my early childhood education years in a Christian school. That age is easy to manipulate. The economy tanked when I was entering 5th grade and I had to go to a public school because my parents couldn't afford to send me to a private school. I gradually started to doubt my faith as I was exposed to people from different cultures and religions. I was told by teachers to be weary of people at public schools because they're awful people who will poison my mind. As I got older the lies fell apart. I became an Atheist at 18 and unfortunately I lost a lot of people I thought were my friends.
People Cycling Out
Church politics put me off a lot. I grew up in generally friendly churches full of well-meaning people, but when I was in my teens there was some trouble with the ministers (a husband and wife couple) that were there at the time. They were a bit too evangelical with their sermons compared to the rest of the denomination, and also had some personality clashes with the rest of the church leadership.
After a few years of listening to my parents gossip and grumble, the ministers were sent off to somewhere else and we got a new one. (Not that my parents had any part in that happening, just that that's how I knew about it at all.)
It was hardly the only reason I stopped believing, but it really made me see how these were all just humans, doing their own things, and trying to make their community the way they wanted it.
Everything's Beautiful, Nothing's Real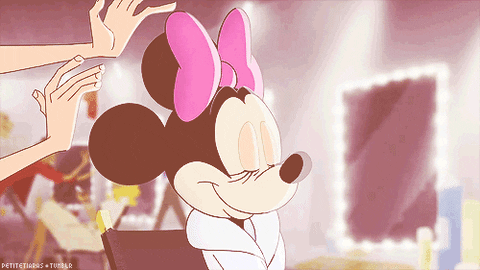 Giphy
I wish I could point to a specific factual source or analytical process or real, concrete and rational justification for my loss of faith like others in this thread, but I can't.
What happened is that I reached my teenage years after being a dutiful believing Catholic my whole life and just...began feeling like it wasn't real. Suddenly I went to court and saw that the emperor had no clothes. I didn't like church, I didn't like all the youth stuff I had to do, and I put my foot down and declared that I would not be following through with confirmation.
The intellectual stuff and the reading and the Sagan and Dawkins and all the other junior atheist bro phase came later. But it started with simply feeling one day that it wasn't real.
Keep reading...
Show less