Sometimes you only need to experience something once, to know it's a never again situation.
I always say, try everything once.
Well, now that I'm older, a caveat to that is... try it all within reason.
How many things have we all walked away from saying the one time experience will suffice?
In fact, knowing when to say no is one of life's wisest choices.
Redditor Croakied wanted to discuss the times we've all said... "once was enough!" They asked:
"What is one thing that you will NEVER do again?"
Love. Did it. A few times. Moving on.
Stay Still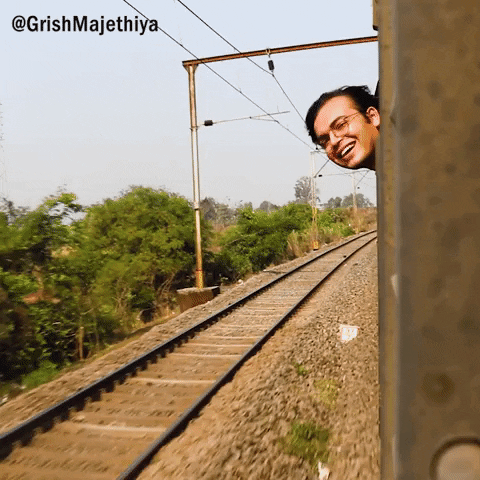 Travel GIF by Grish Majethiya
Giphy
"Jump off a moving train."
DenseDriver6477
"My dad used to jump on a train when he was little to go to school. He broke his nose like twice doing it. He also would not recommend."
Darphon
"vaportini"
"Smoke alcohol. Me and my friends bought something called a 'vaportini' in college where you could pour alcohol into a bulb and after low heat separated the alcohol from the liquid, you could inhale it thru the glass straw you inserted into the bulb. Basically you got drunk directly into your bloodstream/brain and it never hit your stomach."
"If you did too much, your body wouldn't make you vomit or something, there wouldn't be a simple self regulation/safety measure. You'd just get alcohol poisoning. Felt very dangerous, the drunk wasn't a regular drunk feeling. We used it once and were like okay, never again. I'd be surprised if you could still buy it, although it would be incredibly easy to replicate at home."
michelangelho
It's heartbreaking...
"Fall in love with a drug addict."
Rains_Lee
"Good call, don't do it. The drugs will always come first. Can't go out unless their 'ok' with how much drugs they have and money left over if any, cant make love unless they have their fix for the night and even still it never feels normal, can't trust them after the lies to get drugs and the manipulation they put you through, and you can't change them no matter how much you try and wish they would. It's heartbreaking."
Cvilla411
More me time...
"Give up my life for work. F**k going the extra mile for a place that doesn't value you and pays you crap even though you go the extra mile for them. You have 1 life with only so much precious time to enjoy it and slaving away at some job is not worth it. Do what you can to reduce your workload and find better employment, or hell try to change the working conditions at your current job to improve things for everyone if you can."
Mrhappytrigers
Well Obvi...
"Donate a kidney."
ToffieMonster
"Well, you could donate the remaining one. You just won't be around to say anything about it."
shavemejesus
This is definitely list I can relate to. No thank you on a lot of this!
I Quit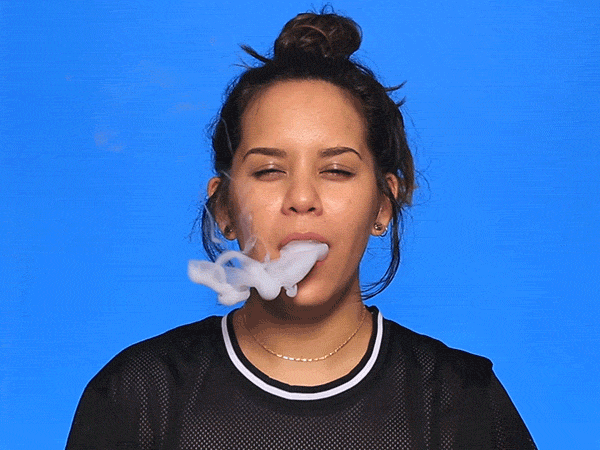 Smoke Smoking GIF by Originals
Giphy
"Smoke cigarettes, it's been two years since I quit."
SuvenPan
Forget It
"Climb mount Kilimanjaro. Toughest thing I've done and it's not worth it. I'm all about tough treks and camping but to put yourself under tough conditions and suspectable to altitude sickness only to get to the top for 10 minutes for a picture. No thank you."
Monks_
"I agree, it was memorable. Once was enough for my husband and I. Thankfully we stayed at American style hotel run by the US Navy with a hot tub and bar. Alcohol was definitely needed after all that."
Whatsherface112
I'm living alone!
"Sign a lease with a stranger without hanging out with them a few times beforehand. My past roommate experiences in college were terrible. Roommates either ignored me, hosted parties til 3 AM on weeknights, made the house the hangout and drug-den for them and their buddies. Meet up once and they'll put on an act for you. If you can, try to see how they act drunk or frustrated."
"Try to hang out with their buddies too so you can see the type of people who could be coming into your future place of residence. As soon as I can afford it, I'm living alone! Now, I investigate a potential roommate's social media and hang out at least twice before signing a lease with them."
fleursdefer
Stay Away
"Take back a cheater. Know your worth my brothers and sisters."
santichrist
"Ughhhhh going back and forth on this one. My boyfriend of 5 years has cheated on me. Several times, actually but says he's really changed and is ready to settle down and wants me to move in with him. I'm on the fence. So they never change???"
madlecroy
Sleeptime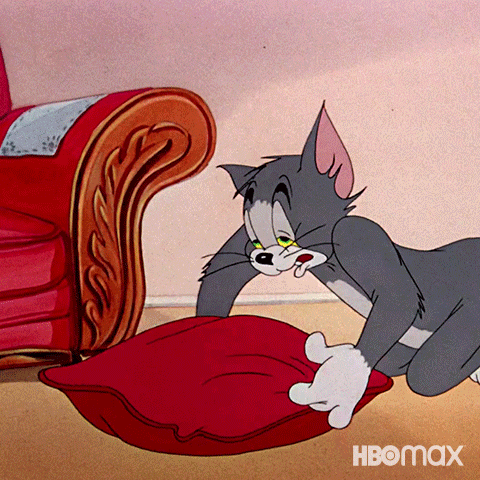 Tired Good Night GIF by HBO Max
Giphy
"Take a laxative and sleeping pill at the same time."
karmaredemption
Once, twice, three times... I'm out. Bye.
Want to "know" more?
Sign up for the Knowable newsletter here.
Never miss another big, odd, funny or heartbreaking moment again.
Keep reading...
Show less
Have you ever done something new or scary and decided once is enough? For me, it was ice skating. The first -- and only -- time I went, I made it out relatively unscathed. However, my friend, who was an experienced skater, ended up needing ankle surgery after a fall. I never went ice skating again.
Life is made up of experiences, good and bad, and we can only get those experiences if we're willing to try something new. Of course, it's totally okay if you tried something and decided never to do it again. The important thing is that you tried.
That was probably the thought process when Redditor Scouseuserman asked:
"What is something you have done only once but never want to do again?"
Too High for Comfort
"Paragliding. Realised I have a fear of heights after we took off. Was so relieved when we finally landed."
– altguystory
No Turning Back
"Spelunking. We were crawling in a cave where you couldn't stop forward progress or turn around once you started. I survived, but I'll never do it again."
– CategoryTurbulent114
Too Much Pain
"Passed a kidney stone. The morphine was nice for a while, but only softened the pain. No thanks to twice!"
– atomicsnarl
Home Improvement
"Removed roof shingles."
"Replaced roof shingles."
"By myself."
"In Florida."
"In August."
"Never again."
– sammyno55
That Was My Shoe, Not Me
"Farted in a board meeting."
"Leaned over to get a pen out of my purse on the floor. Completely unexpected BRRRRRAAAAAPPPPP"
"Shocked silence from a group of uptight executives."
– Botryoid2000
Helping People Is Hard
"Work in retail and hospitality."
"People are c*nts and can f**k off."
– Slifer967
Seeing Candy
"Mistaking a pill for an m&m and biting straight down into it. Nasty and terrible"
– DustInner8548
Sniff It First
"Drank out of an old milk carton to see if it was spoiled. It was."
– nuF-roF-redruM
The Worst Idea Ever Award Goes To...
"Shot a moose with a BB gun from a tree fort we built in the woods. Thing was huffing and puffing mad and trapped us up there for hours."
– Haist
Lost In The Sky
"Hot air balloon."
"It was cool and the views were nice but you really can't go anywhere but up or down. We ended up not being on a good path for a suitable landing spot, ran out of fuel and landed on top of a parked car."
– sawer707
And all I did was go ice skating. I'm clearly not as brave as some of you guys!
Want to "know" more?
Sign up for the Knowable newsletter here.

Never miss another big, odd, funny or heartbreaking moment again.
Keep reading...
Show less
I love food.
But there are some menus I just can't get with.
My stomach is delicate.
And my taste buds are boring.
But I'll try most foods once.
Some ingredients or foods though are just simply too disgusting to explain.
How in the world some of you devour certain foods is beyond my comprehension.
I just can't do it. And I'm not picky, just precise in my diet.
Somethings were never meant to leave the plate.
Redditor corkscream wanted to hear about the foods that have been consumed by many and left people ill.
"Non-picky eaters, what's one food you absolutely can't get behind?"
Certain Oreo cookie flavors are out of control. I mean... just why?
Demons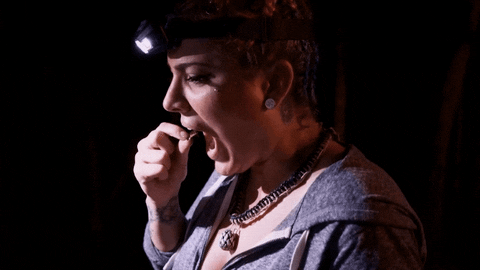 fox tv GIF by Kicking & Screaming
Giphy
"Bugs. I don't know if it's all just a mental block or if it's the crunch of a lot of them, but I just can't do it. I've tried various bugs boiled, dipped in chocolate, deep fried, stir fried... etc. and I just can't."
2baverage
Jaws...
"Fermented shark from Iceland."
rUdi*ky
"When I was in Iceland I tried Hakarl. The initial taste was bad but I was expecting that. What I wasn't prepared for was how the flavor and smell permeated everything else."
"Immediately after I ate the shark I drank from my stainless steel water bottle and that flavor stayed on the water bottle for a day, even after multiple times washing it. 6 hours after I ate the Hakarl I blew up my camping mattress and the next night, 30 hours later I could still taste that putrid shark as I blew up the mattress again."
IslandNationState
Bacalao
"Lutefisk. It is a terrible idea someone had here in Norway some centuries ago. You take a perfectly edible cod and dry it. So far, so good; You can still rescue the fish by making Bacalao. Then, you follow up by soaking the fish, the very fish you just dried, in water for a few days."
"Finally, when the fish no longer thinks its remains can be further mistreated you put it into a bath of lye dissolved in water. The end process sees you with a swollen mess of a fish that's got a ph of 11-12, which is lethal. To make the damn thing edible you need to soak it in water for over a week."
"This is, incredibly enough, considered a delicacy and is something many try to foist upon poor, unsuspecting, tourists. Me? I think the fish has been through enough, no need to make it a participant in crimes against humanity as well."
Zakath_
Oh HELL NO!
"Tarantulas. As an arachnophobe, I cannot eat that. Also there is some kind of Filipino food that is literally just an underdeveloped duck fetus/embryo thing straight out the egg, which is another I will never eat."
saundersmarcelo
"I tried a tarantula and have to say that it wasn't worth it. It was just kind of crispy, I'd compare it to finger nails in taste and texture. I later discovered that the harvesting process isn't great either. They go in and destroy tarantula colonies which take years to recover. So don't bother and tell others it's not worth it."
ayoungerdude
In Cambodia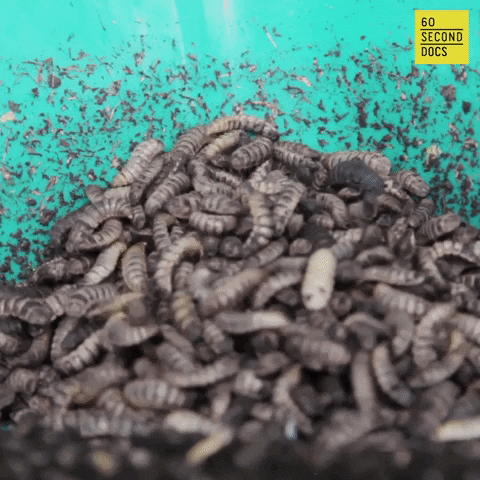 Bugs Insects GIF by 60 Second Docs
Giphy
"Boiled silk worms. Tried them in Cambodia and from the name you'd expect them to be not great, but I was unprepared for how incredibly awful it was."
Brit_J
Worms? Bugs? Oh Lord have mercy. Why would you do that?
Delicacies...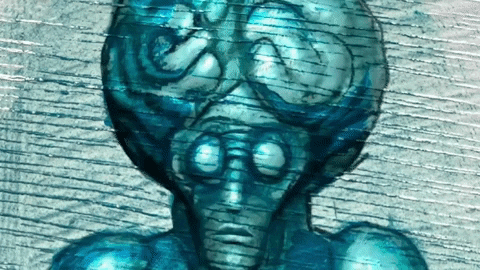 Science Fiction Aliens GIF by Maryanne Chisholm - MCArtist
Giphy
"Brains of any kind. Not today prions!
kaoscurrent

Half of Yuck
"Those half developed birds in the egg."
TwoTwoJohn
"In Vietnam they are common. And they say that when you eat one your luck switch's, like a light switch. So if you eat one and you have bad luck now it will be good luck. I told my wife that the sellers of Hot Vit Lon (the name here) made that up so they can increase the chances of selling more than one, because no one likes them enough to eat 2 otherwise."
JustinGoodFun
Let Babe run!!
"Pickled pigs feet. There's only a tiny bit of actual meat in there. No way."
owsley567
"You don't eat it for the meat, it's meant to eat the tendons and colegen. You have get used to the texture but it's basically an un cooked pork rind."
mexikaos
Stinky...
"Stinky tofu. It actually doesn't taste that bad but dear lord, the smell is horrendous."
yuenadan
"First time I went to Beijing I bragged to my travel companions that I would eat anything and everything locals ate. Street vendor's stinky tofu shut me up so fast - my stomach was in knots just from the smell."
RonDJockefeller
"I legit thought someone tracked dog sh*t into the house the first time I had it. I NEVER speak badly of foods because I know how much someone might care about it. I find it really rude to say a food is 'gross;' but, stinky tofu was my limit. Absolutely vile."
UF8FF
Bad Feelings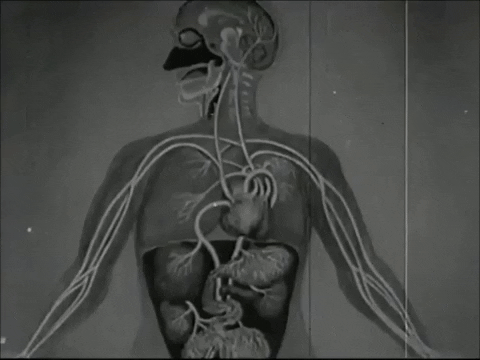 Black And White Animation GIF
Giphy
"I just don't like organs. The texture of most organ meat is terrible."
TheClayroo
'whites'
"Balut, Durian, Century Eggs, fried spiders etc... have tried the first three and hated them, refuse to try spiders. Nope."
BigBearSD
"Honest to God, century eggs aren't bad, especially in a dish. I totally thought it would just taste like ammonia, but the egg 'whites' taste the same and have a similar texture to aspic, while the yolk taste a bit earthy and fatty while having more of a custard consistency. Once I tried them I had no issues eating them."
jah_chill
can't do it...
"Olives. I retry them every so often to make sure. I nearly vomit every time. I've eaten various bugs, organs, fermented things, and beyond... but freaking olives man, can't do it."
Lyirthuis
"I hated olives until one very drunk night 3 or 4 years ago. I was craving something salty and olives were just about the only thing in the fridge of the house I was partying at. I'd unscrew the lid, eat one olive, complain about how gross it was while screwing the lid back on, then do it again about a minute later. This went on for about an hour apparently, and I love olives now."
Charade_y0u_are
Bad Taste
"Venison. I think it tastes great, and I'm totally not opposed to eating meat— but I got the worst food poisoning of my life from venison in Dec 2018. Never again."
ItsPaulKerseysCar
"Aww man, that sucks! If it makes you feel any better, my mom can't eat enchiladas anymore for the same reason. If you were take away enchiladas from me forever, I might just off myself."
Mrfrunzi
"Yeah, you've gotta be careful with game meat. Huge potential for parasites and disease if not handled and cooked appropriately."
Lord_Rapunzel
Gross Males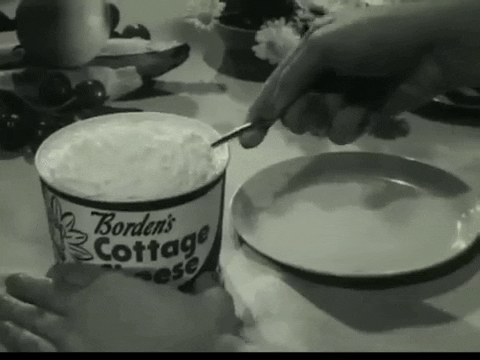 Giphy
"Shirako. It's basically caviar, but from a male fish. Consistency of cottage cheese."
TERRAOperative
Too Much
"Overly sweet desserts."
PineapplePizzaAlways
"Fondant is just mean. It sits there and looks like delicious sugary goodness and just freaking wants you to eat its smooth, creamy deliciousness. Then you take a bite and it's like 'haha! F**k you, I'm 50% glycerin and about as sweet as your diabetic Memaws candy dish!'"
Bigfops
Spectrums
"Durian."
xnamwodahs
"My dad loves durian and I've always hated it — until he bought some pieces of a Malaysian durian, and I actually ended up loving it. It was sweet and curstardy."
"The strong smell was there, but it just smelled sweeter than other durian I'd tried before. Or maybe my tastebuds are just changing as I'm growing older lol Anyway, if you want to give durian another shot, def look into different varieties to try! There's such a spectrum of flavors and textures."
invisible_time
Dangerous
"Uncooked snails. Too dangerous. I feel the same way about things like medium rare chicken, or other things that will likely kill you if not actually prepared."
Redlanternoath
"People eat uncooked snails? That seems unwise. Properly prepared escargot are nice though."
"Where I'm at a classic dish is 'steak tartare' which is raw chopped beef (from cow or horse) seasoned, with a raw egg on top. (also eggs are never washed and go straight from the chicken's butt into the box). This is not a problem when food is fresh and proper cleanliness is observed in the kitchen and supply chain. Chicken and snails are always fully cooked though!"
Beflijster
No No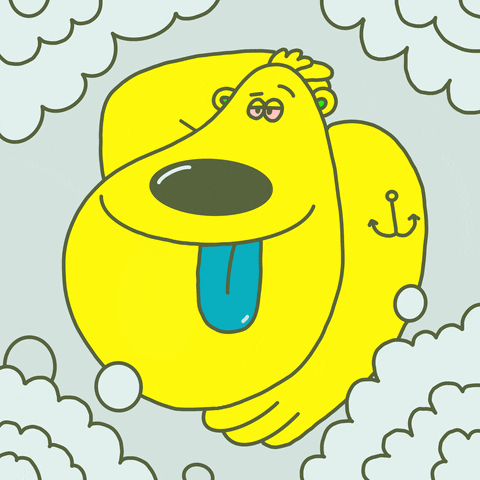 Wednesday Shower GIF by thecamiloes
Giphy
"Natto. It's the soapy, sticky texture. Or anything with harissa. I just... can't."
noots-to-you
My point is, I get you...
"I'm basically a garbage disposal, but just the smell of bananas makes me gag. I will not eat anything with banana in it. And before you ask, yes, that even includes banana bread."
TwelveSilverPennies
"I felt this way for years. Bananas were the only thing I absolutely detested based on flavor alone—and then at like 19 a switch flipped and I didn't mind them anymore. I still find banana to be an extremely distinctive flavor, though—I never mistake it for anything else. My point is, I get you."
livhandsome
Sometimes a nice, easy cheese sandwich is all you need.

Want to "know" more?
Sign up for the Knowable newsletter here.

Never miss another big, odd, funny or heartbreaking moment again.
Keep reading...
Show less
Once is enough.
That is one of my life mantras.
And that's ok.

I'm never going to run the New York marathon.
I'm at peace with that because I ran a half marathon once and nearly stroked out.
So I'm good.
Once was enough.
Redditor Unavalible_000 wanted to hear about all of the "tried it once" experiences we've all been affected by, so they asked:
"What's something you tried and will never do again?"
Also, liver. No. NO. NO! Tried it, cried, never again.
Guilt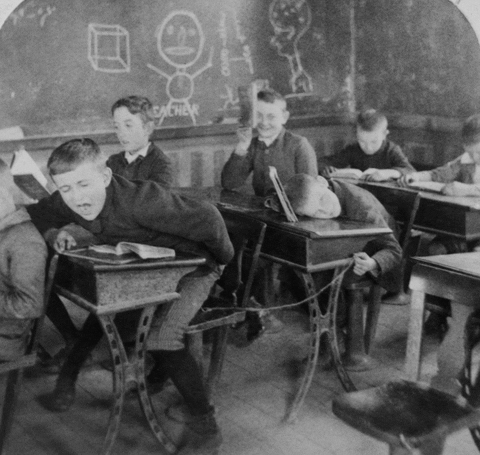 Bad Boy School GIF by Vintage 3D
Giphy
"Missing class on purpose. Made me feel so bad I didn't do anything for the time I was supposed to be in class."
Azuria_4
Too Fast
"Driving really fast."
RowanEragon
"Yup. Took my car to the limit once, 156 MPH on a track. Obviously not a super car, but not a family sedan, either. Things got a little squirrelly and I almost lost control. After that I was like 'yup, that's how fast it goes, I'm happy to never try that again.'"
dirtyblueshirt
"this might be fun"
"Coke for me. I was in my post-college wtf do I do now stage of my life and a perfect target for bad decisions. It's incredible how fast I went from 'this might be fun' to 3am after a not sleeping for a week searching the floor for the tiniest speck of powder I might have dropped."
"16 years since I've seen a fleck of it and I can still remember the completely God-awful feeling of coming down and spiraling deep into that dark hole where a depression lived that was beyond anything I'd ever felt before or since."
linds360
Up. Up. UP!
"Staying up all night. Felt terrible the next day and have to sleep more to make up for it."
mysterioususer5678
"Amen. The one time I pulled an all-nighter studying for a test, the next day when I was taking it, I would answer a question, and then snap back awake, and realize I had dreamt of answering it, and then answer it again. This happened like 3 times. 0/10."
NoLifeMax
Bad Fit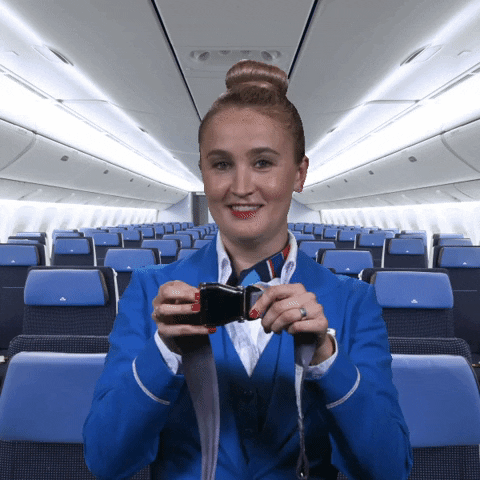 Click Klm Royal Dutch Airlines GIF by KLM
Giphy
"Taking the middle seat on an airplane. As a 6'6" 250+lb man, it is what I imagine hell is like."
GrinAndBeerIt
Yeah that middle seat is torture. I'd rather walk to Europe next time.
Ashore...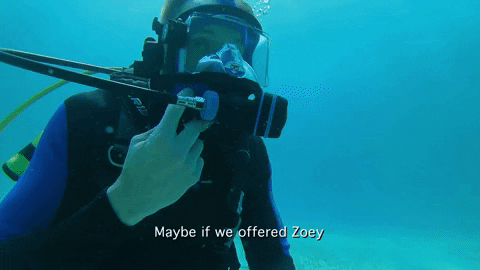 Eat Prey Chum GIF by Shark Week
Giphy
"Probably deep sea fishing. Didn't think I'd make it back to shore alive with that sea sickness."
aRedditAlias
Sloped!
"Snowboarding. Gave it a shot, was unsurprisingly terrible, hated every minute of it. Next time I went on the mountain, I tried skiing instead. They were the better choice. My attempt at snowboarding ended sometime late morning after a particularly hard fall. I ripped the board off my feet, yelled "F**k this!" and marched down the rest of the slope. I handed my gear back in, and then went right to the bar. My fiancé felt a little bad, but he was also laughing his a** off at me."
I_DRINK_ANARCHY
Kaching!
"To be honest, slot machines. A couple years ago some friends took me to a casino to celebrate my birthday, and I found the experience underwhelming. I even ended up leaving with a nice amount of money, but the act of getting to that point didn't excite me at all."
mcmcsample
9 Bad Months
"Being pregnant/Giving birth. The birth actually wasn't so bad (thanks epidural!) but being pregnant sucked. I was not at all prepared for the level of exhaustion and discomfort that comes with it. Literally, everything feels off and you're not so much tired as depleted of all resources bc duh, there's basically a parasite feeding off of your body."
"I also puked every day for nine months. Yep, that's every. day. Meds only had a minimal effect on me. My kid is the coolest damn human on the planet and everything about her is fantastic, but I will never, ever, do that again."
linds360
Don't Jump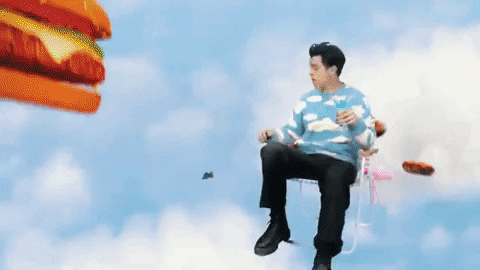 Pop Rock GIF by American Teeth
Giphy
"Skydiving. Not because I don't want to, but because years passed since last time I went and I gained a bunch of weight."
Therearenogoodnames9
Well I'm glad to know I'm not alone in the "this sounds like a bad idea" camp. No to skydiving for sure!
Want to "know" more?
Sign up for the Knowable newsletter here.

Never miss another big, odd, funny or heartbreaking moment again.
Keep reading...
Show less
A bucket list is defined as a "number of experiences or achievements that a person hopes to have or accomplish during their lifetime."
But what about people who have been there, done that?
Are there bucket list regrets?
Redditor itchy_18 asked:
"Anti-bucket list. What's something you'll never do again?"
Look Out Below
"Bungee jump.. as soon as my feet left the edge all I could think was 'well that was stupid'..."
"It was exciting and probably safe enough, but it was enough for me to know I will never willingly do that again." ~ halversonjw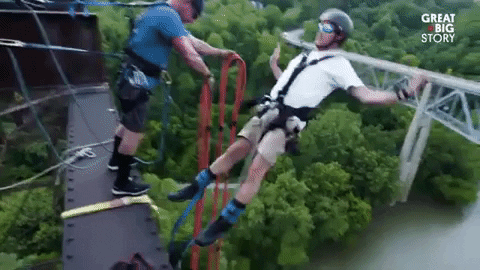 Giphy
​Driving Pain"​
"Rent a car while visiting NYC." ~ undead_opossum
"That's like asking to babysit someone's kid on vacation."
~ Glass_Anvil1
Not So Rockin'
"Go to Times Square for New Year's Eve."
"Looks great on TV, not great in person unless you pay to get in the walled off area." ~ Newfounder8
"I had a couple friends who went a few years ago and they said they wore diapers because they knew their weren't enough bathrooms." ~ Nownownowow
"As a local, you will not catch me within a 15 block area of Times Square on NYE. I've gone down to the city a few times for NYE, but Hell no I'm not going to Times Square."
"Spend like 12 hours waiting for a 1 minute ball drop. Yes there's some entertainers and stuff coming out, but they do like one song and you go back to freezing your a** off in your soiled Depends." ~ flateric420
"If you're not pissing yourself in a crowd of thousands, are you really celebrating the new year?" ~ toetenveger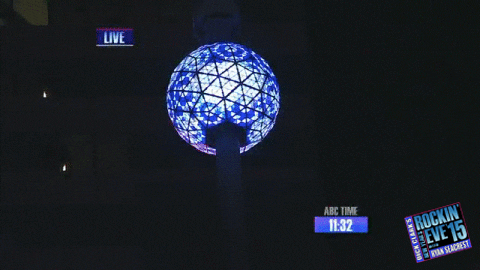 Giphy
Give It Your All
"Assume that every coworker is a friend." ~ chrwiakgjw462q1
"Amen, I truly believed most of my colleagues were friends in a place I used to work, to the point I'd go above and beyond to help them. Even if it was rarely if ever reciprocated."
"Yet whenever I needed help they were nowhere to be found or were 'busy'. If I got in trouble they were quick to throw me under the bus without hesitation and would lie to my face about doing so."
"Then when I realised finally that I couldn't keep working that way and decided to distance myself more, suddenly I became 'unapproachable' or 'unfriendly' and that was a problem. Which lead to me being sh*t talked constantly."
"It sucks. Damned if you do, damned if you don't." ~ Throwawayaccount_TM
Didn't They See Jaws
"Swim in the sea at night whilst drunk."
"Nearly drowned." ~ MrCasterSugar
"I don't understand any of this swimming in the sea at night stuff."
"One time while on vacation with friends we were drinking on the beach and vowed to come back for a nighttime dip."
"Later that night we got down to the shore, took one look at the black abyss and collectively said 'f*******ck that'." ~ MmmmapleSyrup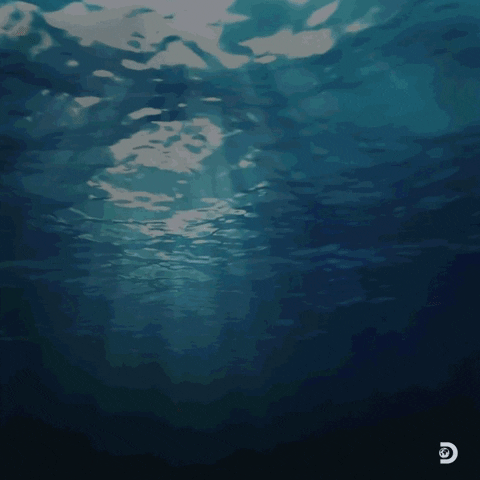 Giphy
Settling Down
"Settling for a relationship knowing you are not really happy."
"Never. Again." ~ Selthix
"This is why first divorces happen after 7 years (average), but second divorces happen within 6 months."
"People are much quicker to nope out if it isn't working." ~ pinewind108
Not So Magical
"Go to Disney World's Magic Kingdom on Christmas Day."
"Shoulder-to-shoulder people, insane lines, and nothing special I couldn't see earlier in the month." ~ mGreeneLantern
"This is true for New Years and the 4th of July, too."
"Other than the fireworks that were different, the park was ridiculous and we sat around most of the day." ~ mr2000man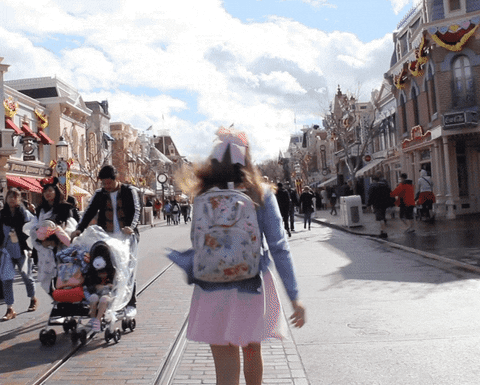 Giphy
Live To Serve
"I was a server for 5 years."
"It was fun most of the time but God Almighty, the worst customers could drive a person to murder." ~ Prossdog
"I feel you man, I'm currently serving right now to get through university and goddamn some of these people make me question my entire life's decisions." ~ Petroleum-Smelly
Feeling Hot, Hot, Hot
"Now I always pee before cutting jalapeno peppers. The other way around, never again."
"Just to add, this was for a meal prep with my housemate. I ran upstairs and immediately took a shower (cold), during which I focused a lot of cold water on Little Ed."
"Note cold water on a jalapeño accosted Little Ed offered only a brief respite. It was a bad time." ~ Jinzot
"I did this twice. Meal-prepping a slow-cooker barbacoa for lunch that would cook while I slept."
"Went to take my contacts out and was met with immediate agony, even gave myself a nosebleed."
"Finally got them both out and put away, and then next day I go to put them in and what do you know—the oil from the serrano peppers had stayed on them."
"Gave myself a second dose of eye pain along with a healthy second nosebleed." ~ rwsmith101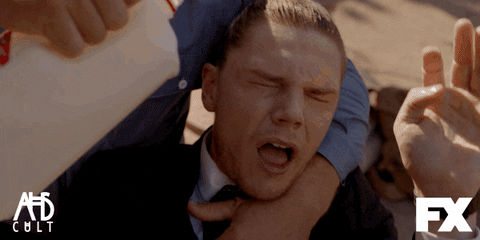 Giphy
Not So Miraculous
"Childbirth and the postpartum period."
"Love my daughter to death."
"One and done." ~ Alarming-Quarter-396
We live, we learn.
The things that seemed like a great idea don't always turn out as we expected.
Luckily we can decide "never again."
Want to "know" more?

Sign up for the Knowable newsletter here.
Never miss another big, odd, funny or heartbreaking moment again.
Keep reading...
Show less