When it comes to TV and movies, acting is everything. A good actor can make a bad TV show good, while a bad actor can do the opposite.
While the main character is the person viewers focus on for the most part, the villain may be the most important character.
Without the villain, our main character wouldn't be interesting.
The actor or actress who plays the villain needs to be top-notch. A great example of this is Imelda Staunton, who played Dolores Umbridge in Harry Potter and the Order of the Phoenix and Harry Potter and the Deathly Hallows - Part 1.
Umbridge was a truly despicable character, made more evil by the fact that she posed as someone working for the greater good and held a position of authority over all the heroic characters. Staunton did a great job portraying her exactly as the books described, and made viewers hate her just as much as we hated her in the books.
As the main villain in Harry Potter and the Order of the Phoenix, a poor performance would've destroyed the movie. Instead, this is often the movie fans like the best.
Redditors know the importance of a good villainous performance and are eager to share their opinions on the best in TV and movie history.
It all started when Redditor Helloimafanoffiction asked:
"What's the greatest villain performance in a movie/TV show?"
Worst Teacher Ever?
"J.K. Simmons is up there for his role in Whiplash. Hated his guts there."
– Xporttek
"I just watched that movie for the first time a couple days ago, I too hated him! Who throws a chair at a student??? Who embarrasses a student in front of a whole audience just for revenge and then have the audacity to say "I will gouge your f*cking eyes out"???? Hated him."
– Lejarwomontequadea
"Thank you for getting that he was a villain. Too many of my friends see his speech at the end about finding/creating a good musician as profound enough to justify everything he did throughout the movie. And they see the "reconciliation" at the end as a sign that he was a good teacher after all. Maybe I'm off base, but that wasn't what I saw at all. I saw a power hungry, obsessed, abusive adult take advantage of a passionate boy."
– John__Wick
Origin Stories Matter
"Charles Dance as Tywin Lannister."
"His introduction where he lectures Jaime while skinning a deer is perfection."
– 501stBigMike
"Yes. His acting was far more intricate and nuanced than any other villian on the show. He seemed like a real villian, not just a character being played. Too often hollywood goes overboard on the evilness of their characters and makes them evil for the sake of being evil. Give me backstory. Tell me how they become who they are."
– NeighborhoodCold6540
Super Scary
"Homelander in The Boys. I forgot the actor's name but the performance is actually kind of terrifying"
– Carnaraa
"Antony Starr"
– Precumbrian
"Yeahhhhhh he is so very very very scary. Absolutely amazing performance."
– Haliwe
"Every scene he's in I'm always worried that whoever he is interacting with won't survive the scene, especially if they're not a main character."
– HappyChaosOfTheNorth
"Christoph Waltz as Hans Landa in Inglorious Basterds"
"That opening scene is just....... 👌"
– hackyslashy
"Tarantino grew so frustrated at casting that role, he was five days away from calling off the movie when Waltz auditioned."
""I told my producers I might have written a part that was un-playable," Tarantino said. "I said, I don't want to make this movie if I can't find the perfect Landa, I'd rather just publish the script than make a movie where this character would be less than he was on the page. When Christoph came in and read the next day, he gave me my movie back.""

– Exact_Roll_4048
The Curl Of The Lip
"Any and every villain Alan Rickman played, the man was a pure genius"
– Psyco_diver
"Rickman's villain roles are always captivating. Hans Gruber and the Sheriff of Nottingham being the two more notorious examples."
– Hydra_Master
"Sheriff of Nottingham is my pick. Maybe not as high as others in the evil stakes but nobody curls their lip in disdain like Rickman."
– Swimmingbackwardsish
Nightmares
"Child catcher from chitty chitty bang bang .. this one performance might have stopped many rl kidnappings."
– nineties_nostalgia
"Was the first film character that truly terrified me"
– 2020_really_sucks_
"Yeah nightmare fuel for sure, he was a ballet dancer in real life."
– nineties_nostalgia
Is There A Right Answer?
"Javier Bardem as Anton Chigurh."
– f*ckyourlandlord
"To this day, I still wonder what the right answer to "Do you see me?" is."
– PaulsRedditUsername
So Very Hateable
"Commodus in Gladiator"
– SimonApexPlayer
"One of the first movie characters I actually hated. And that one a**hole from The Green Mile."
– heylittledog
Why So Serious?
"The Joker by Heath Ledger"
– Adalbjorg_Hiraeth
"I think it's too easy of an answer so people are going with other stuff. He is the GOAT for that performance."

– CappinPeanut
"Absolutely this one. Crazy, maniacal, insane, unhinged - he's just so damn convincing. 100% my favorite Batman film."
– mrshfter
Rage Inducing
"David Tennant in Jessica Jones."
– jennyrob669
"I absolutely adore David Tennant, in a Doctor Who—obsessed kind of way. And Kilgrave terrifies me to my core. It was really difficult to reconcile. He did such a good job being positively chilling."
– Lionswithwands
"The man has range."
– Tudpool
"Man he felt straight up menacing and nothing redeemable about him."
– Konebred
"I've never wanted to step into the screen and kill the bad guy more than this character."
– Primary_Difficulty19
Brilliantly Done
"Really enjoyed Andrew Scott's portrayal as Moriarty in Sherlock."
– GlennSWFC
"Of course people are going to die, because that's what people DO!!!!"
"He was such an enjoyable unhinged maniac in that show."
– Hydra_Master
The Ultimate Anti-Hero
"Walter White"
"Probably the most complex and realistic evil character both in writing and performance. So complex that you honestly might not call him a villain at all. He's something like a good person who does evil things with good intentions and evil reasons. And Bryan Cranston's portrayal of him is awesome."
– PaulsRedditUsername
Animated Villain
"Azula in Avatar the Last Airbender"
– nicoledtn
"The scene where she and Zuko fight is so amazing. You see her unhinge and slowly lose her sh*t up to that scene. She finally goes crazy and it's brilliant."
– vaulter2000
"Grey Griffin was the best voice actor for the role. Intimidating but cool."
– Sleepy_H34D
Azula was always my favorite villain!
Who would you add to this list? Let us know in the comments below.
At least when it comes to entertainment, we're all taught to believe that being kind will take you far and that the good guy always wins over the villain.
But even in movies and TV shows, sometimes that isn't true anymore, and that can make a far more compelling story.
Note: there are massive spoilers below. You have been warned.
Redditor careater asked:
"What is a good 'the bad guy wins' movie?"
Man on Fire
"Man on Fire."
- Sapphic_Butterfly
Nightcrawler
"'Nightcrawler,' definitely. Only a few people mentioned it in this thread, which I find surprising. It fits the definition of the 'bad guy winning' perfectly and it is also a really good movie."
- belshezzar
Valkyrie
"'Valkyrie.' Crazy to think that Hollywood didn't have to embellish much because those events actually happened in real life."
- lawontheside
Unforgiven
"'Unforgiven.'"
"Eastwood's character is the bad guy. He killed women and children and everything that walked or crawled. He was a hired vigilante."
"Little Bill was the law. But he was also a belligerent a-hole who beat a man to death and let another get away with cutting up a woman's face because she was a w**re. He got what was coming whether he deserved it or not."
- PoorPauly
Starship Troopers
"'Starship Troopers.'"
- B3taWats0n
"It still baffles me that some people don't get that the humans are the bad guys. Neil Patrick Harris becomes more and more Nazified over the course of the movie until he's just wearing an SS uniform in the last scene."
- SergeantChic
"Consider:"
"At no point is there any evidence to the audience (unless presented by a newscast of a fascist regime) that the bugs are the aggressors."
"No fighting takes place on human territory."
"There is no clear cause for the bugs to throw a rock at the earth."
"The bugs did nothing wrong."
- couchsurfingpotato
Infinity War
"'Infinity War.'"
- O5CR
"Serious question for anyone who's seen that movie more recently: did Thanos have a 50% chance of wiping himself out of existence when he did the snap?"
- Discuffalo
"Yes, and this was confirmed by the Russo Brothers in a Q&A as well. That's why he seems surprised and gives a little smirk before teleporting away after the snap; he sees himself being exempted as proof that he was doing the right thing."
- fredagsfisk
"Titan Roulette."
- WayneAndWax
Halloween
"Basically ALL the 'Halloween' movies. Michael wins every single time except for 'Halloween Ends,' which is a real absolute first, to be honest."
"First runner-up: 'The Collector.'"
"Second runner-up: every single 'Saw' movie."
- whitehack
Midsommar
"'Midsommar' if you treat the cult as the bad guy."
- tkdyo
"The cult is definitely the villain of the story."
- A**_a**_in99
X-Men: First Class
"X-men: First Class (2011)."
"'I prefer... Magneto" what follows is the most bada** villain theme since imperial march."
- TeamAlphaSquad
"'I've been at the mercy of men just following orders. NEVER AGAIN.'"
- killingjoke96
"Magneto is the deuteragonist of the film."
"Shaw is the Bad Guy. And he gets a penny for his thoughts (a coin through his head)."
- streakermaximus
Lad Abiding Citizen
"Depending on your perspective, 'Law Abiding Citizen.'"
- lyzaros
"I can't stand watching that movie. Every time I hope Gerard Butler will win, and Jamie Foxx catches him every d**n time…"
- KidAndrogynous
"Such a bulls**t ending. It's like they passed out of having Gerard Butler's character win, like they couldn't show a man with 10 years of planning pull off his vengeance plan against the justice system in case the audience got ideas."
"It seemed like a case of Jamie Foxx wouldn't allow them to make his character 'lose', but this is a myth apparently. It's still s**t, though."
- vaguebiscuits
"Yeah, it p**ses me off that Butler's character loses."
"The 'good guys' only won because they broke the law. The cop and the lawyer didn't get a warrant, and it was literally shrugged away as they broke into and entered the garage. If they were actually sticking to the rules they espoused, as they should have, Butler's character would have gotten away with it."
"I know, I know... The good guys have to win, Butler's character was a murderous psychopath, ends justify the means, etc. But I think the ending was a copout."
- cstretten
Gone Girl
"'Gone Girl.'"
- solitamaxx
"Well done movie, absolutely hated it and will never watch it again. Made me so d**n mad, but I understand it did exactly what it was meant to."
- Raccoonanity
Skeleton Key
"'Skeleton Key.'"
- nursesarahrn78
"A very interesting movie. The ending... whew!"
- Forsaken_Button_9387
"The scream I scrumpt when she said, 'Baby, you just trapped yourself!'"
- soljjr
Fallen
"'Fallen.' That movie was f**king awesome, great ending."
- TheRealOcsiban
"Did I ever tell you about the time I almost died?"
- crazym108
"Now remember, I told you I was going to tell you the story of the time I ALMOST died."
- whyisreplicainmyname
"Tiii-i-i-ime... is on my side. Yes, it is..."
- AKeeneyedguy
Cabin in the Woods
"'Cabin in the Woods.'"
"Well, the bad guys actually lose, but the world ends as a result."
- Jonny-Max
"It's one of my favorite twists on a horror movie ever."
- careater
"Are they really the bad guys though? Sure, they act like a**holes about killing people, but it's kind of important that they do it."
- Freedom_7
"The gods they are trying to appease, it's movie audiences like you and me. We are the actual bad guys."
"If what we expect to see doesn't happen, like a virgin sacrificial ritual, we will destroy the movie at the box office. That's the big hand you see at the end."
- Initial_E
"So ... our nostalgia and need for cliches is the bad guy? We're the reason Hollywood only does remakes now?"
"F**k... that's darker than I realized."
- konsf_ksd
Arlington Road
"'Arlington Road.'"
- Dapper_Interest_8914
"This should be top."
"'Infinity War' and 'Empire Strikes Back' are not the ending of the story, and as we know, the bad guy eventually loses."
"This is one of the only movies where the bad guy wins, and that's it, the end. He doesn't die and win like in 'Se7en.' There's no sequel to make right the wrong. The baddies just f**king trick the protagonist big time and win."
"Leaves you feeling almost angry, stunned even."
- 8blackJack8black
Everyone can appreciate a happy ending, but these movies go to show that a movie can still be great without the good guy coming out on top.
In fact, it might even make these movies all the move impactful and memorable.
If one were to really think about it, the villains might be the true hero of any story.
Of course, their actions remain indefensible and their behavior appalling, nor should we ever be rooting for them to succeed.
However, without the villains, where would any story go?
It's the villains who create conflict in our favorite books, films, and television series, and ultimately draw us into the story and keep our attention.
Even if we don't find ourselves sympathizing with villains portrayed by certain actors, it's hard not to find ourselves fascinated by them!
Sometimes, it's hard to even take our eyes off them.
Redditor doktaAce was curious to hear everyone's favorite villains from film and television, leading them to ask:
What Keeps Everyone "Watch"ing...
"'You don't think I'd explain my plan if there was the slightest chance you could stop me do you? I did it 35 minutes ago'."

"Purely based on that, Ozymandias from Watchmen."- Reddit
What keeps everyone going down the "Portal"...
"GLADOS" .
"'We both said a lot of things you're going to regret'."- nitol91509
Beware the "Chicken Man"

"Gus Fring."- ulyssesss91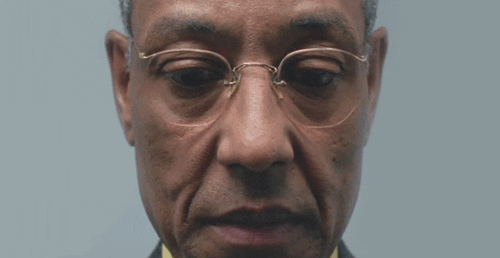 Breaking Bad GIF by Maudit
Giphy
The Nurse No One Wants On Call...

"Nurse Ratched, just because of how implicitly she tortured the inmates."- soladi6766
You Never Know What You'll Get From Him...
"Gul dukat."
"He goes from evil Hitler type to loving father on the run from his government to crazy possessed madman in a single series."- soladi6766
His Smile Makes You Quake In Your Boots
"Christoph Waltz in 'Inglorious Bastards' is the first that came to mind."- jwps28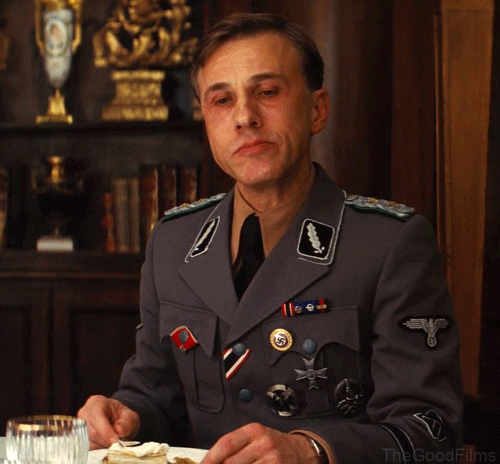 inglourious basterds eating GIF by The Good Films
Giphy
Definitely Not One Of The Boys
"Homelander is definitely one of them."- PrettyMuchDeceased
Perhaps The Greatest Of All

"Hans Gruber."
"Alan Rickman portrays him so well."- rirop27057
Even If His Behavior Is Anything But Justified

"Boyd Crowder (played by Walton Goggins) in 'Justified'."
"He's not particularly strong in season 1, but by season 2, you just want him to keep getting away to have more."
"The fact that he's Raylan's frenemy, and not just a generic evil guy was such a nice touch."- dvoecks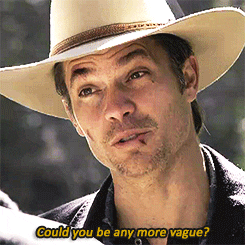 Timothy Olyphant GIF
Giphy
FOUR!
"Shooter McGavin."
"Do I need to even describe why?"- xacayeg163
Effortlessly Creepy
"V.M. Varga in Fargo Season 3."
"I think he gets forgotten a bit because most thought the third season as a whole was a step down from the first and second seasons (and everybody loves Billy Bob in Season 1), but every time Varga was on screen was incredible."
"The teeth, the bizarre yet intimidating manner of speaking, the general weirdness and obscurity of who exactly he is and his background was so well done."
"Thewlis is amazing."- TJTrapJesus
Tragic And Horrifying

"Magneto."
"There are times when you are able to sympathize with him and his actions almost seem justified."
"Most likable villain in my opinion."- rirop27057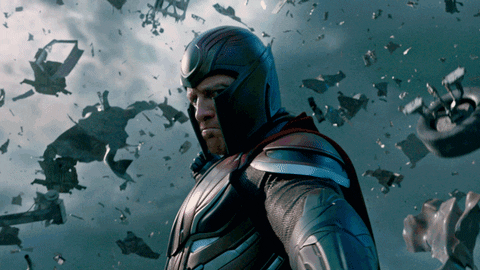 x-men apocalypse GIF by 20th Century Fox
Giphy
"Wrong LEVAAAAAAAAAAAAAAAAAAAAAAH!"
"Yzma from 'The Emperor's New Groove'."- phantom_avenger
That Quill Though!
"Dolores Umbridge."- soladi6766
In His Defense, He Was Defending His Home...
'Al Swearengen from 'Deadwood' played by Ian McShane."
'It's the story of a villain defending his village."- fallonyourswordkaren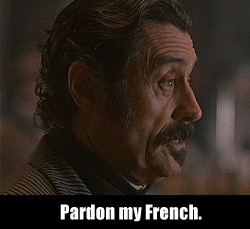 ian mcshane deadwood GIF
Giphy
Sometimes a smile can be even more terrifying than a scream or a yell.
Honestly, who's been able to get any sleep after seeing Pennywise smile through the sewer?
Who doesn't love a good villain?
If we really stop and think, we might realize that it's the villains, not so much the heroes, who have all the best lines.
Not to mention, often the most striking wardrobes as well.
Which doesn't mean that we don't cheer and feel vindicated to see them pay for all their awful deeds.
Most of the time.
In some rare cases, we might find ourselves siding with the supposed antagonist.
Leaving the theater wondering what exactly is so bad about them, and scratching our heads as to whether or not they got what they deserved.
Redditor thatredgirl19 was eager to hear which films people find themselves sympathizing with the villains over the supposed heroes, leading them to ask:
"In what movie did you like the bad guy more than the good guy?"
WRONG LEVAAAAAAAAAAAAAAAAAAAAAAAAAAAAAAAAAAAAAAAAAH!
"Emperor's New groove. Yzma and Kronk, they're entertaining to watch until today."- EarlyNeedleworker
"Kronk was pretty loveable in 'The Emperor's New Groove'."- jonny_orange
That Explains The Sequels...
"There's just something about Predator that keeps me interested."- bignuncedboy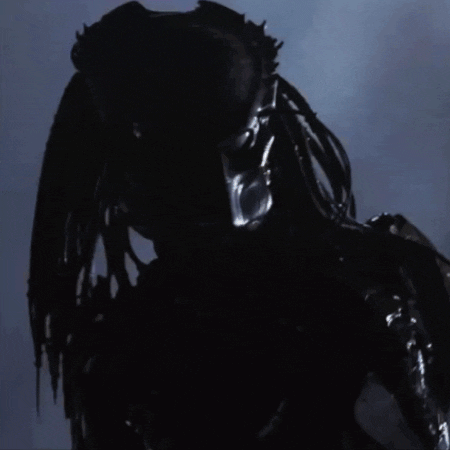 Alien Vs Predator GIF by foxhorror
Giphy
Their History Is Complicated...
"The Rock."
"Nicolas Cage, Sean Connery and Ed Harris."
"Harris assumes control of Alcatraz prison, a now tourist destination, and uses it as a missile launch site to threaten the US government for ransom."
"On the surface he looks like a bad guy, so Cage and Connery have to go stop him."
"Later in the movie it's revealed that he only wants the reparations his dead men and their families are entitled to."
"He doesn't hurt any prisoners and though he's given the opportunity, when the government declines, he admits he was never going to actually use the weapon."
"The movie is well written and the characters have depth enough to garner empathy for even the villain."- TwilightsHammer
No Explanation Needed...
"'Muppet Treasure Island'."
"Come on."
"Tim Curry."- ZecoraNightshade
The Dangers Of Revenge...
"I rooted for Gerard Butlers character Clyde Sheldon in 'Law Abiding Citizen'."- traco93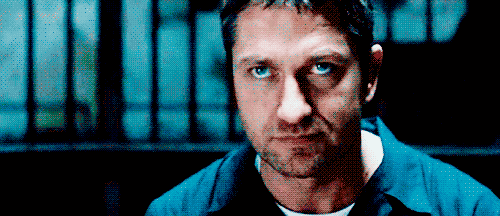 sexy gerard butler GIF
Giphy
If You Can't Take The Heat
"Heat."
"De Niro > Pacino ."
"'Don't let yourself get attached to anything you are not willing to walk out on in 30 seconds flat if you feel the heat around the corner'."- beachhike
Survival Of The Fittest...
"Wiley Coyote."
"Dude was starving in the desert and just wanted to eat."- enrtcode
Those Wings Are Hard To Resist...
"The Monarch in venture brothers."- Drunkmast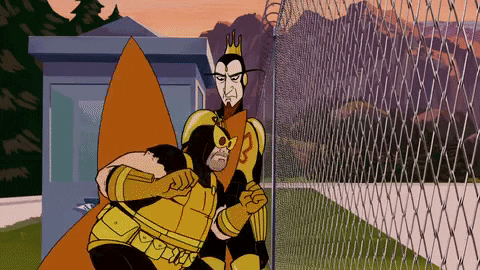 GIF by The Venture Brothers
Giphy
Has Has Power Over Someone...
"Labyrinth."
"I mean, it's David Bowie dancing around with a bulge."
"TIL the bulge was the hero of the story."- PonchiBear
All villains have a seductive charm about them which makes them hard to resist, which helps them get away with their dastardly plans...
Though in some cases, maybe they simply are that charming, and their plans aren't that dastardly.
After all, thanks to Miranda Priestly, Andy Sachs will NEVER not notice when a belt is cerulean ever again.
Even though we always root for the hero in film, television and books, it's often the villain which lingers in our memory.
From Captain Hook to Regina George, it's hard not to admire their calculating, duplicitous ways, not to mention their often snazzy attire.
Interestingly, the villains who often terrify us the most are those that we find ourselves relating to in some capacity.
If it doesn't necessarily justify their actions, in the end, being aware of what led them to become what they are makes us all the more fascinated, and even more terrified of them.
Sometimes, we might even find ourselves flat out rooting for them... Is Miranda Priestley really the Devil in The Devil Wears Prada?
Redditor Chadderbug123 was curious to hear people's favorite villains who, deep down, may have been right, leading them to ask:
"What villain was terrifying because they were right?"
Deep Down, His Mission Was Noble

"Magneto is my favorite villain of all time."
"Every time his motives are brought to light I get that 'yeah, I kinda get it' moment."- IdentifiesAsATroll
"Magneto."
"The holocaust survivor, not wanting his species genocided."- Chasingtheimprobable
Progress? How Awful!

"None of you said the most terrifying one."
"Mojo Jojo from the Powerpuff girls."
"He wanted to bring free energy and advanced technology to the people."
"And in one episode he actually did."
"He made the world an amazing place."
"And then the Powerpuff girls ruined it all."- TheMustardisBad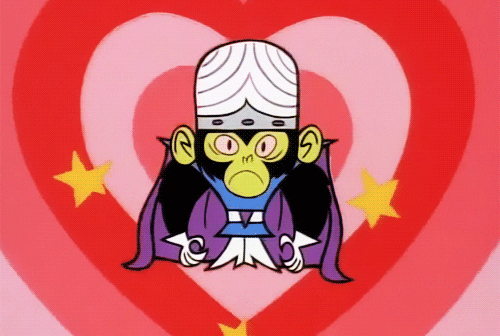 cartoon network GIF
Giphy
Can A Hero Really Be A "Menace"?

"Mr. Wilson from 'Dennis the Menace'."- Monsterenergyboi
Sharing?!?! How Awful!

"Stevie from Wizards of Waverly Place."
"Her entire goal was to stop families from giving up their magic to just one person in the family."
"Like…we're really supposed to be rooting against her?"
"It just seemed super out of character for Alex to go against that plan."- LunarRabbit18
A Lapse In The Force...

"Count Dooku just straight up told Obi-Wan that the Sith control the Senate."- dmatred501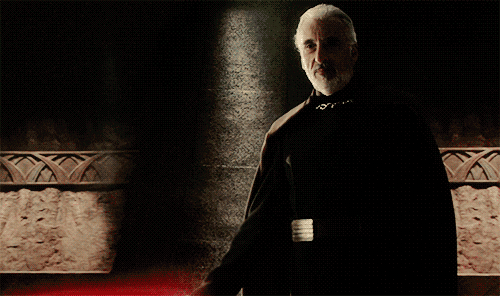 christopher lee GIF
Giphy
Even More Ironic Today...
"Red Queen 'Resident Evil'."
"I have locked down this facility to prevent a world ending virus, please could you 'good guys' pay attention and not blow holes in the doors."- Not_invented-Here
Bees Have A Way Of Riling People Up!
"Ken from 'The Bee Movie'."
"I too would go absolutely berserk if a talking bee stole my girlfriend and gaslit me into thinking I was crazy."- _shes_a_jar
Villain, Or Just Responsible Parents?
"Aria's parents on 'Pretty Little Liars'."
"They're villanized for not letting their high school daughter date her teacher?"- clarabelle220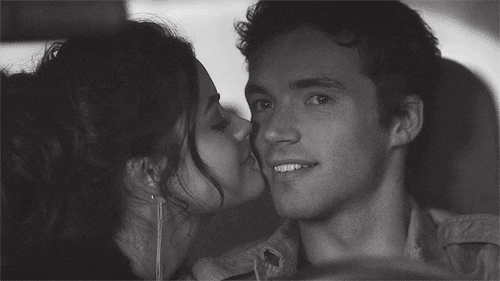 Pretty Little Liars Love GIF
Giphy
Seriously, She Broke Into Their House And Damaged Their Property!
"The bears from goldilocks and the three bears."- throwaway_0x90
Sometimes the best part of rewatching your favorite movies, particularly after a significant lapse of time, is noticing things you didn't notice before.
Such as the fact that Ferris Bueller''s Ed Rooney might have only been making sure that a mischievous socio-path didn't get away with constantly feigning illness.
Or that The Parent Trap's Meredith Blake's anger might have come from the fact that she was nearly drowned by a pair of 11-year-olds.
Making one question, who is the real villain here?