Disney and Pixar villains wreak havoc on our favorite protagonists and justice ends up being served by severe punishment–ultimately resulting in their demise.
But in the land of not make-believe–where real-life people are litigious without hesitation–what would happen if these evildoers had a proper day in court?
That is something Redditor Lukegamer2 explored by asking strangers online:

"Lawyers of Reddit, what Disney or Pixar villain would you have the easiest time defending?"
Were these villains guilty of just being unpopular?
Ratatouille's Hot-Tempered Sous Chef
"Chef Skinner."
"I'd almost feel guilty charging money defending this case."
– ksozay

Secondary Pirates Antagonist
"I think Cutler Beckett never technically broke the law since he had the governor writing loopholes for him when hunting down the pirates in Pirates 2 and 3 so Cutler Beckett. I wouldn't even need to do anything."
– User Deleted

Brat Story
"Sid. No one is going to charge a kid destroying toys with a crime."
– theassassintherapist
"Sid was genuinely horrified to learn that toys were alive. The boy legitimately did nothing wrong."
– Slant_Juicy

Placement On The Food Chain
"Kaa, Finding Nemo's barracuda, the Lion King's Hyenas, and similar 'villains.' They're just trying to eat. Sorry nature put the protagonist on the menu."
– ccReptilelord

These characters were definitely wicked, but would the judge grant leniency for their indiscretions?
The Master Of Deceit
"Jafar. Separate from the law of Agrabah being super interesting to learn about, his actions tend to be more deceitful than outright illegal, except where he became sultan, and therefore may have had immunity. Magic seems to be not super common, so there may not be any laws regarding coercion by magic. Separate from assaulting Aladdin, who he never actually managed to hit outside the Cave of Wonders, I'm not sure there are a lot of outright laws he broke."
– begoniann
The Super Jealous Uncle
"Scar, the only evidence was a coerced confession while a deadly weapon was held to his throat."
– Anonymous4mysake
The Case For Gaston
"In Beauty and the Beast, Gaston ate four dozen eggs daily when he was a child. That's fourty-eight eggs a day. As an adult he adds another dozen, tallying up to sixty eggs a day. This is nothing short of genocide."
"My theory for why Gaston is beloved by the townsfolk is that some time prior to the start of the movie, France was overrun with poultry. Helpless at the claws of the chickens, the people of France were preparing to abandon their country, when a lone child stepped forward. 'I'll eat the eggs,' a young Gaston bellowed, 'And I will save our homeland.' And so it was, Gaston ate and ate until he was roughly the size of a barge. How the cholesterol didn't kill him can only be attributed to his inhuman fortitude. This is where the story turns tragic."
"What Gaston hadn't accounted for was developing an addiction to the eggs. As he aged, he ate more and more, and with the chicken-crisis over, his addiction began costing him financially. There's a scene during Gaston's song where he motions to a wall full of his hunting trophies. But why are they there? Does he own the bar? No, he sold them for egg money. The fact he never brings up his egg addiction or his prior heroism can be attributed to another one of Gaston's defining character traits: his struggle to be emotionally open, and his modesty. It's not easy being the man who saved France."
"I think the saddest scene is when Belle shows Gaston the book, and he holds it upside down. See, Gaston seems brutish, but remember - his entire childhood was spent eating eggs. He didn't have time for an education; he sacrificed his upbringing for his countrymen. He can't even hold a book correctly. What Gaston wants to say, what he's struggling to articulate, is 'Belle, I'm dying. A life long diet of a quite frankly insane number of eggs has left my body bloated with tumors. Before I shove off this mortal coil, I want children, who might experience a world without the oppression I have suffered.' Belle cruelly mocks him, which goes to make you wonder who the real beast is."
"When Gaston sees the Beast in the mirror, two thoughts run through his head. First, he sees his countrymen in danger once more, and despite being riddled with egg-tumors, wants to lead the masses to one last charge of glory since fighting for France is all he knows. Second, he realizes Beast's head is about a month's worth of egg-money. So he sieges the castle, and in one of Disney's most tragic moments, plummets to his death."
"Another reason Gaston wants to marry Belle is because, as mentioned above, all he knows how to do is to fight for France and its people. Gaston saw Maurice as a genuine danger, and he's not wrong; consider the hellish contraption Maurice created. One look at that war machine and Gaston hatched a plan; marry Belle, and get close enough to Maurice to talk him down. Mind you, he did love Belle, and wanted to be the father of her children, but the danger presented by Maurice forced his plan into action immediately. When that fell through, he had no choice but to throw Maurice in the asylum (something marrying Belle would have fixed, since he would once again be close enough to Maurice to influence him). All in all, the failure was one of articulation."
"Gaston is the protagonist of Beauty and the Beast."
– The_Gutgrinder

It's all about the accomplices here.
Reduced Sentence For Mr. Snoops
"Mr Snoops, from The Rescuers. Definitely guilty of being an accomplice to the kidnapping of a child, but I could get a reduced sentence based on the fact he wanted to end the scheme earlier and cut their losses on other precious gems that Penny had recovered. He also looked out for Penny's safety and prevented her from dying before Medusa came to the scene to force her to recover the Devil's Eye on pain of death."
– res30stupid

Court Comedy
"Yzma if only because that means Kronk would have to testify under oath. And you know he would be a blast to watch in court."
– inksmudgedhands

Time For The Hunt
"What about Clayton from Tarzan? I think at the time it wasn't illegal to catch wild animals in foreign (colonialized) countries. Morally reprehensive, but not illegal."
– raxeira-etterath

Oh, Deer
"Similarly, the hunter from Bambi. Assuming it was deer season, he did nothing illegal."
– Rhania506

Can't Touch Him
"Hades Dudes a god what's a.judge gonna a do."
– Sea_Mechanic5745
It Does Beg The Question
"Do human laws punish non-humans?"
– Pharah_is_my_waIfu

The Answer Is...

"Yes."
"There's actually a couple famous stories of animals - mostly elephants - being put on trial for murdering their abusive handlers. There's also how old laws considered the act of bestiality, with the animal being considered a 'Guilty Party' and executed alongside the human who committed the act. I also think there's a case where a human was exonerated for the crime because he was raped by a bear (he didn't survive, BTW)."
"Also, this has come up in at least one episode of Murder, She Wrote where a dog was going to be put down and disinherited for killing his master after being made the heir to his will, when it appeared the dog had intentionally closed the remote-controlled gates to the estate and killed his owner."
– res30stupid
We don't know how lawyers would actually approach the case if they represented these characters.

But one thing is certain. It would make for a great spin-off of Law & Order–Fairytale Crimes.

Want to "know" more?
Sign up for the Knowable newsletter here.

Never miss another big, odd, funny or heartbreaking moment again.
Keep reading...
Show less
Some of the best movies out there are very depressing in scope, often because they end with bad people getting what they want. Real life is depressing enough, right? Why would we sit through that?
Well, some of the best movies out there don't end happily. Take Rosemary's Baby, for instance. In that movie, there is no question that the title character has lost the battle. And we have to watch her suffer and be gaslit by everyone around her before that very memorable ending!
Eden Lake, a movie that is on one level about class warfare, is another. Prepare to be depressed as hell once that's over.

People shared their thoughts after Redditor LoveOverwatch76 asked the online community,
"What is a movie where the bad guys win?"
Chinatown (1974)
"Chinatown. My SO and I watched this for the first time last year. We were pretty engrossed. Some scenes showing older social conventions might date the movie, but it holds up because of the script and story. The ending was messy, because how else could it be?"
slayx
"Forget it, Jake. It's Chinatown."
A classic in every respect. And that ending is just depressing. It truly makes the movie.
Se7en (1995)
"Se7en. Spacey's character was killed, but he won the end game by destroying Pitt's character. I got the sense that this was exactly how he had planned it."
Itchy-Knowledge-2088
"What's in the box?!"
Who can think of that and not get chills?
Diary of a Wimpy Kid (2010)
"Diary of a Wimpy Kid. So strange to see a kid's movie where the main kid is an unrepentantly terrible person. But honest, because junior high kids are just the meanest little things."
Famous-Honey9331
That movie (and the rest of the series) is full of terrible kids being terrible people and getting away with it.
Watchmen (2009)
"Watchmen. The Villain in that movie has literally won before anyone, even the audience knows who he is, and the heroes end up fighting each other over wether or not it's right to let what he's done stand."
lurklurklurkPOST
He's a bit too hokey for my taste, but I see what you mean. Might be his acting in the film.
Funny Games (1997)
"Funny Games. Never gonna watch that again. That movie will stay a one-time-experience. And that is a compliment."
tobi_film
This is a film I personally love... but there's no doubt it's an infuriating watch for many. Michael Haneke is an uncompromising filmmaker.
No Country for Old Men (2007)
"No Country for Old Men. I think the fact that the villain won was a big part of what made this movie works so well. It took every old western trope and subverted it in the best possible way."
JackFisherBooks
That final monologue is so sad. You know the one.
Arlington Road (1999)
"Arlington Road. Loved this movie when it came out. It was the first movie I saw where the villains won, and I was shook at the absolute reality of it. Brilliantly done."
sexychar83
This must be the most underappreciated movie with a twist. It's incredible how, towards the end, so many loose ends end up connected and how it all makes sense.
One Flew Over the Cuckoo's Nest (1975)
"One Flew Over the Cuckoo's Nest. I don't think anyone really won in that movie."
queenofants
A movie about institutional authority taken to terrifying levels. It's heartbreaking.
Invasion of the Body Snatchers (1978)
"Invasion of the Body Snatchers, the one from 1978. One aspect of the ending of the 1978 that nobody talks about is that we get a sense of what daily life is going to be like once the takeover is complete."
shf500
The original film, as great as it is, tacks on an ending in which the good guys sort of win, so the 1978 adaptation is an improvement.
The Big Short (2015)
"The Big Short. Magnificent movie but made all the more depressing knowing the rich bastards who f*cked up the world's economy all got off completely free."
[deleted]
Don't remind us! It's not like the world has done anything about it...
Well, if you're in the mood for a depressing watch, you've come to the right place. Enjoy, if that's at all possible.
Have some recommendations of your own? Feel free to tell us more in the comments below!
Want to "know" more?

Sign up for the Knowable newsletter here.
Never miss another big, odd, funny, or heartbreaking moment again.
Keep reading...
Show less
Suppose you ran into Pennywise the Dancing Clown. You should have no time defeating It if you didn't allow them to feed on your fear. But could you survive 24 hours of It chasing you? Especially when it has the power to shape shift into something you're actually afraid of?
Not as easy as it sounds, huh?
People shared their opinions with us after Redditor TheKutsi asked the online community:
"To win 3 billion dollars, you have to survive 24 hours getting chased by a horror villain of your choice. Who are you picking? Why?"
It Follows...
"That STD thing from It Follows. I'll fly somewhere."
AlunWH
Good luck to that thing! I suppose it'd have to walk across the ocean floor in that case. It'd never get to you.
Ghostface
"Ghostface. They're always clumsy AF falling over their own feet. Plus I've seen that movie 20 goddamn times! I know the rules."
Brite_4Cats
Everyone thinks they know the rules until someone–Ghostface–breaks them!
Chucky
"Chucky. I'll kick that little f*cker so far."
FeistyProfessor642
You could always melt him into a puddle. They did that in Child's Play 2 to great success!
Leatherface
"Leatherface from Texas Chainsaw Massacre, who cannot chainsaw massacre me as I do not live in Texas. Checkmate."
firstjustghostly
You hear a knock at the door. You peek through the peephole to see Leatherface doubled over wheezing, having run the whole way from Texas.
The chainsaw revs.
Jaws
"Jaws. I won't even go in the shower."
[deleted]
Are you suggesting you don't shower at all... or that that shark has the power to swim through the drains?
Either scenario is horrifying.
Zombies
"The zombies from The Walking Dead. I'd hear them coming and just climb onto a roof for a little while."
cingalis
Oh, this is a winner. Yeah, you can just hang tight and you'll be fine. Grab a gun and take out a few for fun while you're at it.
Those Bird Box things!
"The things in Bird Box. Stay home, close the blinds, and play Switch all day."
Anrui13
The pandemic gave you a trial run for staying home all day so this works!
Freddy Krueger
"Freddy Krueger. I've been awake for longer than 24 hours before, I'll just play some Halo and wait for the clock to run out."
SilverSindicate
Freddy is no match for gamers!
Well, except for that one death in the terrible Freddy's Dead: The Final Nightmare.
That Alien (No, not the one you're thinking of...)
"I'll take the challenge and have the alien from A Quiet Place."
[deleted]
Should be simple enough to just not talk or move for 24 hours, right?
That One Family
"The entire family from Get Out. I am Caucasian."
mrupdog
Now this is quite possibly the definition of racial privilege and it's absolutely saving your life! That family is no joke!
Looks like these people have got it all figured out. And of course they do – just watch a lot of horror movies and you should have a general idea about how to get by.
Think you've got a chance against any other horror villains? Feel free to tell us why in the comments below!
Want to "know" more?

Sign up for the Knowable newsletter here.
Never miss another big, odd, funny, or heartbreaking moment again.
Keep reading...
Show less
There is nothing better than a great villain.
They are what makes a great story.
What would be the point of Batman without The Joker or Catwoman?
Who is Luke without Vader?
As an actor, I've always had the best time being the villain.
They're just more in tune with life. Even when they're bats**t crazy.
That's why we never forget them.
Redditor Rito_Harem_King wanted to discuss the bad "guys" we just can't shake. They asked...
"What villain can you just not hate?"
The villain is always just misunderstood. My ultimate has always been Dracula. Love you...
Good Tom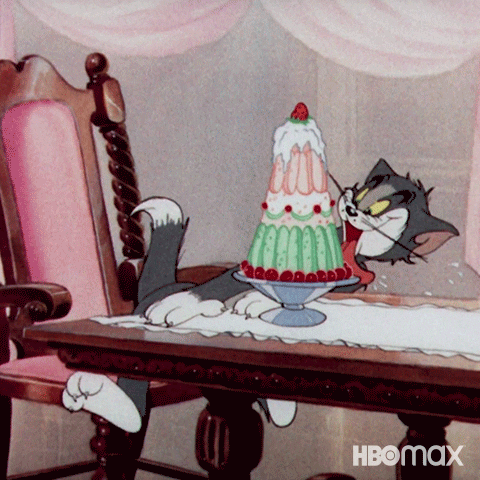 Hungry Tom And Jerry GIF by HBO Max
Giphy
"Tom from Tom and Jerry. I've always rooted for him."
deaf_phrog
It's the Chemistry
"Yzma. For one, she's just so crazy that it's hard to be afraid of her and you end up just liking her. She and Kronk have such great chemistry too."
everythinglatte
"I love Eartha Kitt and she absolutely killed it in this role. Hard to see a villain as a villain when I'm grinning ear to ear every time she's on screen!"
CheriesGhost
"I read this thread last night and forgot how much I loved this movie when it first came out. Today was a shi**y day and I get to watch it with my kid. Thanks for the reminder."
rhondaanaconda
LOLOL
"GLaDOS. She is just so crazy and hilarious you forget she enjoys gassing innocents."
HenryFrenchFries
"I have another surprise for you, and not a fake surprise like before. A real surprise, with tragic consequences. And REAL confetti this time! The good stuff! Our last bag!"
monkey_scandal
LEGO FOREVER
"Lego Joker."
irobot_67
"Bruh lego Joker is in the top two best portrayals of the joker imo. I'm a sucker for the goofier silver age villains (why be edgy when you're up against what is often the biggest edgelord in the city?) and he portrays those campy origins of the dc characters so well. I'm obsessed with the dynamic he has with the lego version of Batman."
animaginaryraven
So Cold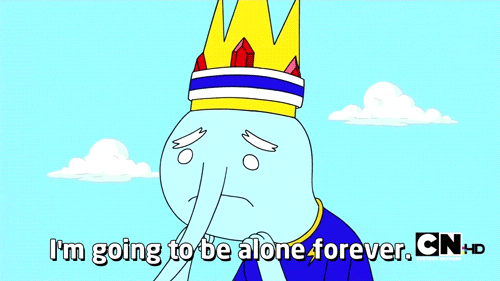 sad adventure time GIF
Giphy
"The Ice King. It's just a tragic backstory. He's just lonely and desperate for friends."
evil_wazard
I'm getting old. I have to look up a few of these. What I see I like though.
J & J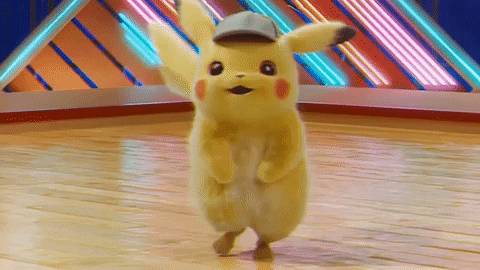 PokémonGiphy
"Jessie and James. Pokemon would not be the same without them."
MyAccounts0
Villain/Hero
"Magneto. Was he wrong, in knowing that humans hate and would inevitably attack mutants? According to Days of Future Past, no. Humans have proven that you don't have to be non-human for people to turn on you and kill you."
shygirl1995_
"A great villain has a realistic motivation to believe they are morally justified, and that's why I love like magneto. His actions are out of revenge and self preservation. He's not evil for the sake of profit or power, he could be portrayed as a hero in the right story."
drsideburns
The best...
"Wiley Coyote. I'm rooting for him to blow the Road Runner up."
ItsMyView
"But you know what? He never stays down. He always gets back up and tries something new. Granted, it's almost always something sold by Acme, but he's a coyote - it's a miracle he can even read the catalogue. That's why if I ever get a tat it'll be of Wile E Coyote."
iamsoupcansam

Don't choose hate!
"Who can hate Tai Lung? He's such a well developed character and I feel like he's more of a tragic character than a villain. There's so many questions left unanswered. What if Oogway gave him the scroll? Would he still lay waste to the valley? Because he didn't understand the scroll's lesson when he got it from Po?
"What if Shifu did defend Tai Lung? Would Tai Lung feel ashamed that he wasn't good enough for his master? Would it cause him to give up Kung Fu? What if Shifu did teach him Humilty and not fill his head with the idea he was MET to be the dragon warrior?"
"Like UGH, He needs to come back and be redeemed if there's ever a fourth KFP movie. He had his opportunity when he fought against Shifu. But he knew it was too late for an apology."
ShadowJDarkus
You're a mean one...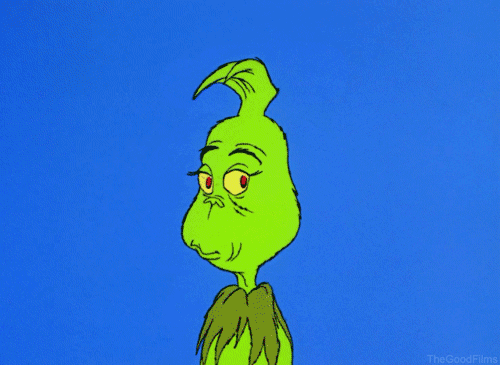 The Grinch Smiling GIF by The Good Films
Giphy
"The Grinch."
6bfmv2
"He wouldn't be so grumpy if there wasn't a dude singing songs, every 5 minutes, about what a piece of sh*t he is."
steakandcheese1
I love them all. Long live the bad guy.
#GrinchForever

Want to "know" more?
Sign up for the Knowable newsletter here.
Never miss another big, odd, funny or heartbreaking moment again.
Keep reading...
Show less
In literature, the protagonist always coming out on top is almost a guarantee.

And while the outcome is what a good majority of causal readers expect and enjoy, a story in which the antagonist comes out as the ultimate conqueror can be a refreshing take on a plot twist.
In real life, however, a scenario in which evil trumps good is not a favored narrative.

Curious to hear examples of this, Redditor ActualWater1994 asked:

"When was there a time where the villain defeated the hero in real life?"
There are villains among us.
Stealing Credit
"Anytime someone stole someone else's work/invention and the original creator never received fame or recognition for it. It unfortunately happens all the time."
– audreymarilynvivien

Arrogant Prodigy
"That one youtube comment for that piano tutorial video that said his piano playing sucks and he could play better. Tons of people tried to call him out of just being an a** in YouTube comments but he finally made a video of him playing the same song on piano and it was a masterpiece."
"I think Charlie did a video on it."
– ammonite89

Crafty Boss
"Me in my early career. Boss took credit for a bug that I found in IBM software that was derping our system. Lost that job shortly thereafter."
– siliconsmiley

History is rife with real-life villains.
Offing The Presidents
"When JFK and Abraham Lincoln got assassinated."
– FreneticAtol778

A Contradicting Historic Portrayal

"Thomas Edison basically man stole a lot."
– D-C-A
"Seriously, what was his deal? Like was it common practice in the past for people to steal patents like that? I can comprehend corporate espionage or sabotage, but the dude straight up sent goon squads to hurt people."
– DaemonDrayke

Consequences For Exposing Shady Business Dealings
"Daphne Anne Caruana Galizia. The journalist who broke the Panama Papers and got carbombed for it."
"Edit: As u/newbootgoofin99 pointed out, I misremembered the details here. The reporter who broke the Papers was actually named Bastian Obermayer; Galizia was killed instead for drawing connections between local corrupt government and the papers."
"The message is still clear, of course: speaking out against the rich and corrupt rarely leads to the justice you see in comic books. Far more often, those who seek justice get silenced."
– PsychicSPider95
"In a nutshell, they're a collection of documents--about 2 terabytes worth, iirc--that contain financial information regarding the world's richest people. They're proof that the elite of the world are hoarding their wealth in offshore accounts and being shady about their business dealings."
"The only thing that happened as a result of their publishing was that the journalist who did it was killed."
– PsychicSPider95

Resistance Leader
"Jean Moulin is a French man who was one of the head of the 'resistance' during WWII. He and his couterparts were denouced by a friend and caught by the Nazis. He was questioned and tortured daily by head of Gestapo Klaus Barbie. He tried to commit suicide multiple times until he died while being deported to Berlin. He never gave them a single information. He is our hero."
– Calodyn

Gruesome Discovery
"In the somewhat early 1800s a wealthy woman named Delphine LaLaurie (a slave owner) had her mansion burnt down. When firefighters arrived to the scene, they made a disturbing discovery. In her house where dozens of slaves who had undergone various grueling surgeries and mutilations. Some had their mouths sewn shut, others had undergone partially complete gender changes. All of them had suffered some form of abuse. When the public found out, many were outraged. However, Delphine fled to France and was never brought to justice."
– Hitman_2025
The Absolute Ruler Of The Congo Free State
"King Leopold getting away with brutalizing Congo."
– DubiousPeoplePleaser
"Yes its awful. I live in Belgium, and I disgust Leopold the second. Right now, statues of him are getting taken down/broken or vandalized by fellow Belgians. Im proud that some people have the balls to stand up against the royal family from back in the day."
– AdFront1172

The Movie Director
"When back in 2007 many celebrities signed to free Roman Polanski, who is proven to drug and rape a 13 yo girl."
"Polanski is still free and no one does nothing."
"You can wtach the list of evrryone who signed. You won't want to watch movies again. Most of the greatest actors, actresses, film makers, etc. are in the list, even those that we all thought where the less evil."
"People like Natlie Portman is there."
– STJ41

British Intervention
"The English burnt Joan of Arc at the stake, who was fighting for French Independence."
"The English also killed and mutilated William Wallace, who was fighting for Scottish Independence."
"The English basically were the villians in many countries' fight for independence and often times the English won."
– WorkLemming

Conceptually, Redditors talked about what makes a villain.
Observing Perspective
"Perspective is the key, we don't often have black and white hero vs villain situations, typically you only get one side where the people controlling the message create the hero side."
"Not to mention that your idea of a villain might be someone else's hero and vice versa."
– Destron5683

Ambiguity In Classification

"In real life, it's relatively rare that heroes are unambiguously heroes and villains are unambiguously villains: the heroes are the ones that you happen to be rooting for."
– wwplkyih
​The Reputation Of A Corporation
"Nestle sent thousands of shipments of formula to Africa that had to be mixed with milk when they could have sent one that used water and were responsible for the deaths of approximately 66,000 infants. I have seen basically 0 major news outlets actually cover this because they know nestle will royally f**k them over and they'll never be heard from again if they do, or nestle has them in their back pocket. No matter what restrictions or regulations we have in place, major corporations will always find a way to exploit citizens and violate human rights illegally and get away with it Scott free every time."
"If you'd like to read more about the atrocities nestle has committed against countless people head on over to r/f'cknestle, they have a lot more information on why you should stop supporting nestle if you want their human rights violations to finally end."
– Necessary_Rich_1477

Turning A Blind Eye On Indiscretions
"Winston Churchill was a noted racist, misogynist, and imperialist. He was also an alcoholic and an a-hole. He made some fairly unconscionable choices (such as Coventry) in the pursuit of defeating the Nazis. But because he did defeat the Nazis, a lot of his less laudable traits get conveniently ignored."
– IrascibleOcelot

Propogandistic
"History is written by the winners..."
"Edit:all these people using the confederacy as proof I'm wrong may need to rethink what the real reason is..."
– DickieGreenleaf84
As a few Redditors pointed out in the thread, the distinction of who is the villain is not exactly black and white.
This is why it's such a fascinating conflict in literature.
Everyone is flawed. But it's a fine line as to whether or not the choices a character makes–as a result of being wronged by society–determine if they are worthy of praise or condemnation.

Want to "know" more?
Sign up for the Knowable newsletter here.

Never miss another big, odd, funny or heartbreaking moment again.
Keep reading...
Show less