As a kid, I remember being obsessed (like obsessed) with David the Gnome and his fox Swift. I was tuned in daily to watch the adventures, get all misty eyed for the hurt animals the gnomes saved, and sobbed in abject wonder when the gnomes finally lived all 400 years of their gnome life and transitioned into the trees that make up the woods they live in.
The trees are their ancestors, y'all! The treeees! They protect the trees because they're family. Trees grow intertwined because they were so in love when they were gnomes.
Fam! This show was everything ... except memorable for other people because I was in my 30s talking to someone from another country before I met the first person who remembered this show.
Which, honestly, is kind of insulting to gnomes and trees.
Reddit user itchellFamily1045 asked:
"Which show do you think you're the only person who remembers it exists?"
It was David the Gnome for me (which I found out originated in Spain and was much more popular in France than it was in the US. Apparently, I was a Euro-trash hipster as a child), but let's take a look at what got Reddit.
Classic Wheel Of Fortune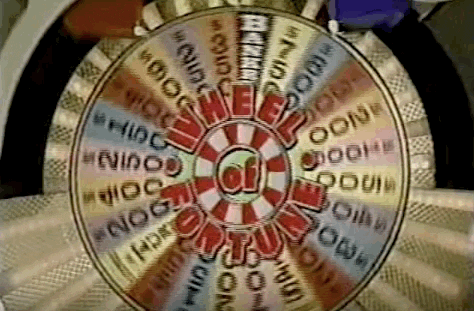 wheel through the years GIF by Wheel of Fortune
Giphy
"It's funny how nobody seems to remember the early seasons of Wheel of Fortune with host Chuck Woolery. You didn't win any cash. You had to choose prizes from a selection of things set up in a room-like fashion."
- opus_4_vp
"They still had the prize room with sajak for a while I believe. Camera would just pan across the room and the winner would try not to pick the stupidest things. Cause the items all had fn price tags on em and you'd only have the $ amount you won. Infuriating"
- Frosty_Shoulder_7825
"A broyhill coffee table!!"
- atlantachicago
"Always ending up with the porcelain dog statue cause it was all you had left after buying expensive items."
- captainvancouver
Eerie
"Eerie, Indiana"
- dammagedone
"I still think about the episode where everyone who stayed young, slept in Tupperware, and when their lids got taken off, aged overnight."
- CatasaurusRox
"Foreverware!"
"One of my favorite moments on the show had Marshall and Simon hanging out in Simon's room, one night. Through the walls you can hear a man and a woman laughing lecherously."
"Marshall: 'It sounds like your mom and dad are having a party'."
"Simon: 'Mom's not home'."
"It was a great weird kids' show, but some of the gags they managed to sneak in were hilarious."
- rick_blatchman
"I work w a dude whose daughter was on that show, We were just randomly chatting and he was telling me how she had done some modelling/acting when she was little"
" 'you probably dont know the show but...'."
" 'like hell i dont that show was great'."
- cyzad4
Early Edition
"Early edition- get tomorrow's newspaper today"
- cmoney1142
"I loved that show! What a concept!"
- MortLightstone
"Omg omg omg"
- TumorYaelle
"Quality 90s tv, right there. A warm-fuzzy show."
- DustBunnicula
Herman's Head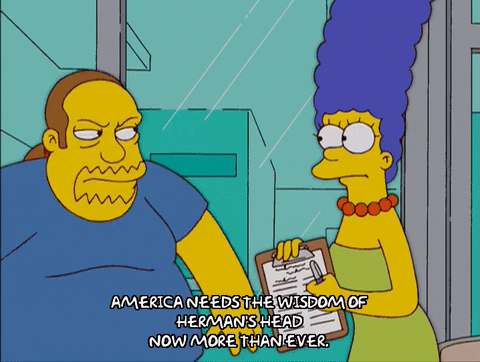 talking marge simpson GIF
Giphy
"Anyone remember Herman's Head?"
- ClemofNazareth
"It had the woman that does the voice for Lisa Simpson and the woman that went on to play Ross' exwife on friends was one of the characters in his head."
- rhett342
" It has 2 Simpsons voice actors- Yeardley Smith and Hank Azaria. I seem to remember that they were offered the roles- and maybe the whole show existed? - because they didn't want to be 'just' VA's, and FOX wanted to placate them."
- mr_oof
"That's a real show?? They reference it on 'only murders in the building'."
- Bebosherry
"I came for this one too!"
- whitemest
The Garry Shandling Show
"The Gary Shandling Show. No, not the Larry Sanders Show - Gary Shandling Show. Even the theme song breaks the fourth wall."
- MrNegativity78
"This is the theme to Gary's show, the opening theme to Gary's show. This is the music that you hear as you watch the credits. We're almost to the part of where I start to whistle, then we'll watch It's Gary Shandling's Show."
- OGREtheTroll
"Yeah, Garry Shandling and Tracey Ullman are pretty much tied up in my memory."
- Handleton
"Best theme song EVER!"
- 2WheelFotog
"My partner LOVES the theme to that show! Plays it in the background every now and then, it's a riot!"
- FuzzyChrysalis
Wonderfalls
"Wonderfalls"
"Mid-2000s show on Fox that was apparently too weird even for Fox. I think they canceled it halfway through the 1st season."
- l8apex
"I have the DVD. Excellent show that I still toss in every once in a while."
"The producers had planned out some storylines all the way to S3. The S2 cliffhanger was supposed to be Jaye being sent to the mental hospital where she had helped put away some guest stars, including the woman who tried to kill the therapist with gift store items, and the boy who bought the russian mail order bride."
- DonnieJuniorsEmails
"Bryan Fuller's early work."
- bottledgoose
Mary Hartman Square
"Mary Hartman, Mary Hartman"
- Phuni44
"I remember watching this with my dad and my sister after the 11:00 pm news. I was in like 6th grade. That's what happens when there's no mom around. 😂"
- PJKPJT7915
"Her husband fell into a vat of paint thinner at work, and he needed to have plastic surgery over every inch of his body, so he requested to look like Tab Hunter."
- GuncleShark
"I thought her husband drowned in a bowl of soup. Maybe her first husband? That show was trippy af"
- Phuni44
"Her neighbor's husband. The clip is on YouTube."
- bitb
"Spin off of a spin off or Mary Tyler Moore as I recall, right? Wasn't Rhonda the first spinoff?"
- [Reddit]
"Not a spin-off. Mary Hartman was a very bizarre show for its time, a parody of a soap opera. Louise Lasser played Mary, and she was this weirdly detached character surrounded by crazy drama and violence. I think it might have been the first place I saw Martin Mull."
- rickpo
Terranova
"Terranova, ran for like a single season then disappeared"
- codyl0611
"I loved that show! So annoying they didn't get a second season."
- LizHylton
"I was a young kid when it aired on TV so i dont remember much of it, but I recall it being a recurring topic with my mom every now and then"
- codyl0611
"oh god I'm old. I thought it was only a few years ago. I just looked it up and it was 11. Excuse me while I go get an AARP application."
- LizHylton
"It's that old?! Holy sh*t, grab me an application too, please. It seriously felt like just a couple of years ago."
- KhaleesiXev
Room 222
"Room 222"
- HealthyTruck5691
"Karen Valentine was probably the cutest girl ever on a tv show. I used to love when she would be on the original Hollywood Squares."
"I'm old."
- Bartlett3313
"She was the only reason anyone watched that show."
- 7decadesofhistory
"I loved that show! My mom, my sisters and I would watch that show every Friday night. The cast was really good — Karen Valentine was a really cute and bubbly teacher, and Michael Constantine was great as the high school principal"
- CelticDaisy
Eureka's Castle
"Eureka's Castle"
- ofmiceandmodems
"Yes! I swear this was the first one I thought of! And Under the Umbrella Tree!"
- highmaintenancemama
"If you have the Paramount streaming app, it's on there!"
- vk2786
"Spicy, salty, sour, sweet, bring us something good to eat!"
- RoseyDove323
"I'm in my late thirties and still vividly remember the Christmas special episode where Magellan gets lost in the woods."
- doopcat
"Eureka's Castle was the jam!"
- Vernon1031
"Euuu-reeekaas castleeee"
"*Worms going err errrr ER err ere rrr*"
- Ertuu1985
Let's talk about the shows nobody remembers but you.
Are they those early childhood favorites? Or maybe a teen-drama that only got one season before Netflix pulled it, crushing your hopes and dreams of resolved plotlines about a teenage ghost band who died of poisoned hot dogs and the incredibly talented, but heartbroken, young singer who gives them a new lease on life, love, and music?
No that is not a joke and YES I am still angry about Netflix not giving Julie and the Phantoms a second season.
Maybe it's a soap opera you think you remember watching with your mom, but maybe it was a fever dream?
Whatever it is, we want to hear about it.
Keep reading...
Show less
Not all television and movies are loved by all.
A story and its characters have to appeal to you in order for you to be engaged.
It can take next to nothing for us to lose interest and let the screen go black.
Redditor BarooTangClan wanted to compare notes on all the entertainment we've said "that's enough" to.
"What will make you instantly stop watching a movie or show and why?"
I hate bad acting, writing, storytelling... I hate bad anything.
Stop Jumping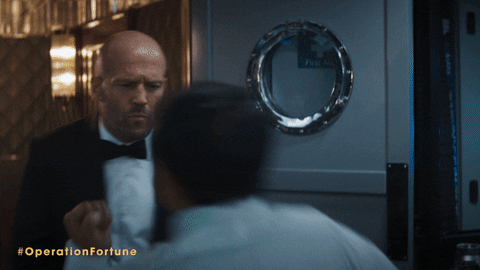 Fight Scene GIF by Operation Fortune
Giphy
"Fight scenes with a million visual cuts. Gives me motion sickness. Contrast the absolutely masterful work in John Wick. long cuts, realistic use of weapons (mostly), 100% skill."
StabbyPants
Louder
"When the actors whisper the whole movie and you have to crank the volume to hear what's being said - but the soundtrack or some other misc noise starts blaring at a higher volume directly after."
Blaze*itch
"I basically had to watch Stranger Things up in my attic with the windows and doors closed. I was worried the neighbors would think something was wrong or be annoyed if I watched it downstairs in my single family home. It was ridiculous."
ForecastForFourCats
"spice things up"
"Love triangles out of no where in a second or third season to 'spice things up' because studio writers are hacks and their idea of relationship drama is 'potential infidelity' at all times. It's the most tired trope on the go**amn planet and the second I see it rear its head I dip right the hell out."
amalgamas
"The whole concept of a love triangle to begin with an incredibly juvenile. Any healthy functioning adult who found themselves in a love triangle would soon choose to find themselves single."
Ouch_i_fell_down
Save your lips...
"When couples in a movie/show have a fight and one of them instantly goes to a friend and end up kissing her/him after talking for 5 minutes. I cringe so hard i turn it off and never watch it again."
Dry-Mycologist3966
"This pissed me off so much in Manifest. Girl is desperate to get back her ex-fiancé, he finally breaks up with his wife to get back with her and she's like 'nah, it's not fair to your wife, let me do this other dude I just met through a calling and be pissed at you for being jealous.' Michaela was the worst and everyone acted as if she were a saint the entire time."
gingerisla
Talk to Me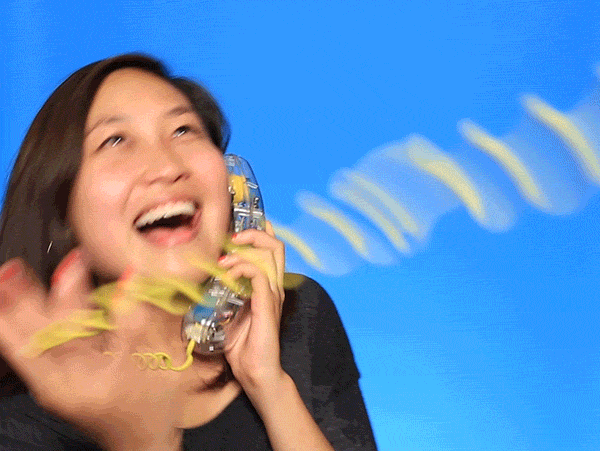 In Love Flirt GIF by Originals
Giphy
"Shows where a single polite conversation could fix everything."
Horror_Librarian_133
We are going overboard with the witty repartee. Talk normal...
Shut Up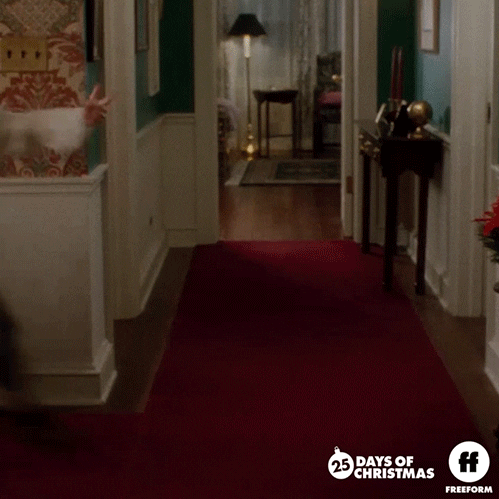 Scared Home Alone GIF by Freeform
Giphy
"Annoying main character, especially if it's a kid."
abananation
"Kids who have a quippy, sassy retort to everything, and everyone just kind of crumbles before their wit."
CarpetPure7924
Speak Good
"Shows where kids in high school talk like they are 30 years olds who have done everything, been everywhere, know it all and use a ridiculously flowery and extensive vocabulary in every conversation. Like, have any of these writers ever been to high school? Literally no one talks like that. Even worse is when, in addition to this, all the adults talk normal or are just plain stupid, like so weird parallel universe."
StretchArmstrong74
Nonsense
"If the movie is too dark. Not graphic, just literally dark. I lose all sense of intensity in dark scenes and I'm not straining my damn eyes trying to figure out what the hell is going on."
TheShadowOfKaos
"I've seen about 10 percent of all DC movies recently. I've seen all of the individual films in full, just actually saw 10% of each of them."
Mortlach78
"Movies in the late 80s had a lot of dark but you could see the depth because of different shooting techniques. Now you cant see crap because its a CGI fest drowned in black color so you can't see crap because you have no depth in a scene. Compare night scenes in dark alleys in 80's movies and movies now. Utter crap show in the new ones."
Bombzey
Pay Attention Storytellers
"Bad editing would be a big one. A lot of modern horror movies can't help but edit the movies like they're trailers, with added noises to scare the audience because they are afraid the script alone isn't enough to keep people watching."
ThisIsCreation
"I remember this is where the first transformers movie lost me. When the transformers are fighting at the end, it's all a big, jumbled mess of metal and I can barely tell what's going on or who is who."
1840_NO
Drama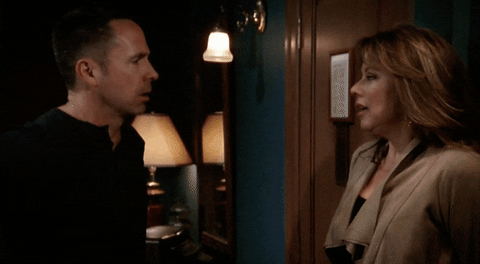 will devry soap opera GIF by General Hospital
Giphy
"When they go straight to relationship drama right away when it wasn't the selling point of the show."
LightInthewater
Do better, Hollywood. It's not that hard.
Keep reading...
Show less
TV leaves a special impact on the viewer, sometimes more than movies.
It's because we live with these characters.
We take several journeys with them, not just a quick two hour ride.
That's why the finales are so special.
They can complete us or leave us broken for life.
Let's discuss the good.
Redditor KvK_07 wanted to discuss some of the best endings to television shows we love.
"Which show had a proper satisfying ending?"
My favorite endings for my shows? The list is long. But The Golden Girls & Buffy are up there.
Goodbye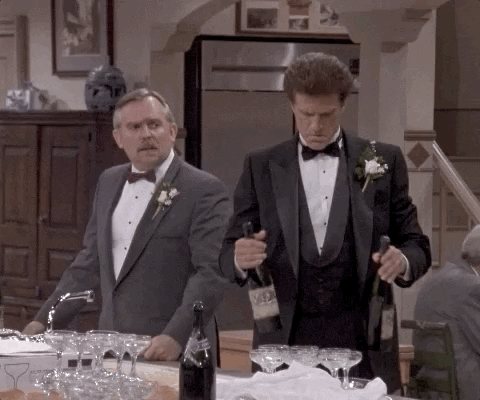 Cbs Cheers GIF by Paramount+
Giphy
"Cheers."
atahualpaFX
"Sorry, we're closed."
livefast6221
"Ok. So the end itself was good but in the final episode they never once said NORM and it just hurts me a little when I think about it."
Maleficent_Ad_7617
Onward Story
"Avatar, The Last Airbender."
Frosty_Connection867
"Love how they continued the story in The Search and The Promise comics though. I know there are more Avatar comics but I haven't gotten around to reading those yet. Plus it was recently announced that Avatar Studios' first project would be an animated movie about Aang and the others as young adults. We'll probably be seeing him and Zuko build Republic City."
Flat_Weird_5398
Genius
"The Good Place."
diphappy
"I came to say the exact same thing - I absolutely adored this show and and while I'm sad it's over I'm also so glad they ended it when they did instead of letting it go on for too long and ruining the show."
acrossthestreetinthe
"I was told over and over to 'just watch the show for the ending.' From lots of people. So I hesitantly did so, and was like 'Yeah this is okay, but not mind blowing or anything. It's cool.'
"But holy s**t. That ending is the best ending to a TV show that's ever been made, I think.Everyone was 100% right. It was worth it. It's hard to explain without watching the show. But they did it flawlessly.I think about that show's ending all the time."
appleparkfive
A Few Issues
"Star Trek: The Next Generation."
TheriousMind101
"I liked where they left it with Picard's development - but me and my partner recoiled in horror seeing Q appear. By far our worst part of the series, such an OTT obnoxious character, with lazy storytelling. Loved the series as a whole, but to have Q end it seemed like a punch in the gut. He seemed like growing pains of the first season but just had to come back lol."
glennok
Life is Over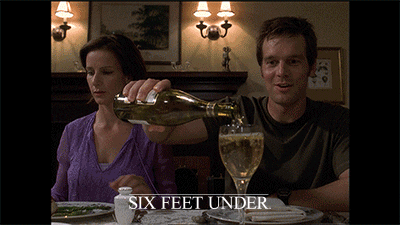 Six Feet Under Drinking GIF by HBO
Giphy
"Six Feet Under is yet to be topped."
DarthDregan
"It really was such a great and satisfying ending."
beard_lover
I can't even think about Six Feet Under without tears.
Fresh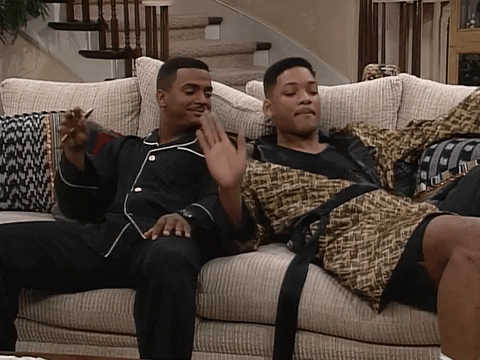 Season 2 Dancing GIF by The Fresh Prince of Bel-Air
Giphy
"Fresh Prince of Bel Air. The way the cast said good bye to each other in the empty mansion to how Will turns out the lights at the end of the episode. Just an amazing series."
Musicgeek117
This War is Over
"M A S H."
Toes14
"Absolutely. As a young child in the beginning of the 1980s I distinctly recall hearing the theme melody late at night when the TV was airing reruns and sometimes catching a glimpse of the intro.That melancholic tune just touched me in ways I didn't understand as a 4 yr old."
"When I got a bit older I was flipping through the channels and suddenly there it was: the theme melody that I had moved me when I was so little. I had stumbled upon one of the many reruns that would air for 20-40 yrs.I was a European kid growing up in the 80s and 90s."
"I didn't know anything about the Korean War. But the show really showed the horrors, depravity and injustice of war no matter who is doing the fighting. And it did so in a way that mixed humor with tragedy without making light of the tragedy.It was brilliant.I must have seen all episodes by now. I have a terrible memory for books, movies and shows but the last episode will stay with me forever."
anewfaceinthecrowd
Too Soon
"The Sopranos. I know what I said."
DrOliverReeder
"I know what they were trying to do there and I agree that it is brilliant once you actually analyze what happened and what led up to it, but that takes hindsight and rewinding the episode and rewatching it once, maybe twice. But on the first, cold viewing, I think it was a teeny bit TOO clever and kind of toyed with the audience."
amerkanische_Frosch
Forget 9
"Scrubs. Before anyone says it, the '9th season"'(Scrubs: Med School) is 100% a spin-off. I don't care that they tried to staple it to the original series, that was a stupid move to ride the ratings. It was entirely meant to be and written as a spin-off and you cannot convince me otherwise."
Dan*uckingSchneider
"I still get a lump in my throat when I see JD take that final walk down that hallway, seeing the faces of patients and other loved ones that passed on during his tenure, all of them wishing him well on the next step of his journey. When I retire I always imagine I'll do the same... seeing customers and co-workers I lost over the decades as I take that final walk to the front doors."
Jorro_Kreed
Phoebe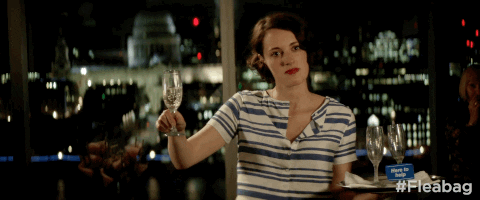 cheers champagne GIF by Fleabag
Giphy
"Fleabag."
jubjubbirdsarefine
"Same same. I wished it could have gone on only because I enjoyed it so much, but the final season was beautiful and perfect and I cried so much during the final episode."
jubjubbirdsarefine
All great choices. I love you Fleabag.
Keep reading...
Show less
Every now and then, we find ourselves watching a film or television show, and can't help but raise an eyebrow over something we just saw.
With all the jumps and dangerous situations he's found himself in, would Tom Cruise really have lived long enough to appear in eight Mission: Impossible films?
Or would Bridget Jones really get a job anchoring a news show with no relevant experience, and only her innate charm?
True, these just require the basic suspension of disbelief we're expected to bring with us to movie theaters.
Even so, we still find ourselves shaking our heads at inaccurate depictions of real life jobs or hobbies which could have been easily solved with a little research.
Redditor Itchy-Ingenuity6833 was curious to hear what inaccurate depictions in film and TV constantly frustrated the Reddit community, leading them to ask:
"What's something that's always wrongly depicted in movies and tv shows?"
Unless you're Superman or the Hulk...
"People who pop out of a sewer system in the middle of the street by easily pushing aside the manhole cover."
"Those damn things are heavy."- p38-lightning
Not even a scratch? Really?
"Outrunning explosions."
"Apparently you only have to worry about the flame and the concussive impact is really minimal."- bootorangutan
Objection!
"Court questioning, and police interrogations."- Gromit801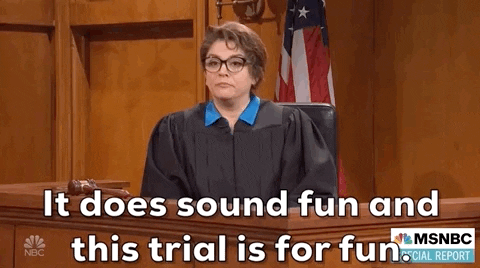 Cecily Strong Fun GIF by Saturday Night Live
Giphy
It's not like it's a rare condition!
"How to properly use a goddamn inhaler for asthma!!"- MrSubterranean·
If only it was that easy...
"The way that apparently crime labs solve crimes with DNA tests and unlimited access to every camera in every building in the city."
What was that?
"How absolutely loud gun fire is especially in enclosed spaces."
"Hero in a concrete stairwell, no hearing protection."
"BANG BANG BANG."
"Then hears footsteps as someone sneaks up on them."
"You'd be deaf and ears ringing for a day after."- EditorNo2545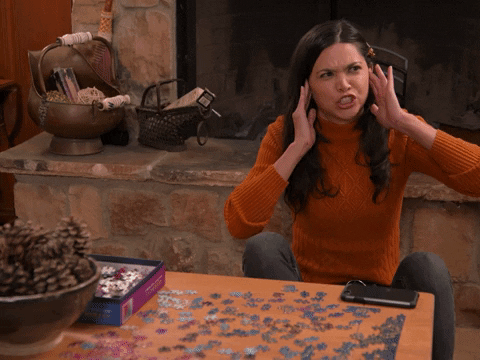 Season 2 Ugh GIF by The Lonely Island
Giphy
Is anyone that strong willed?
"When their entire family or friend group dies, but they're absolutely fine after a minute or two and just move on."- h0tmessm0m
"To boldly go where no man has gone before..."

"That the only thing to worry about in space movies is if a planet has oxygen or not."- SleepyMage
Safety first!
"It always bothers me how long people look over at their passenger when driving."
"KEEP YOUR EYES ON THE ROAD."- Quillboy14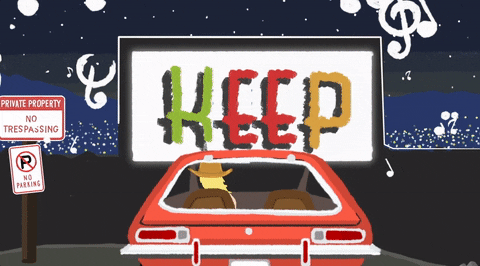 Driving Run Run GIF by Young Wolf Hatchlings
Giphy
"Spare time."
"When do these people work and where does the money come from?"- Graceland1979
It's safe to say that very few people watch films and tv shows just to see a perfect depiction of their own, possibly humdrum lives.
But one can't help but wonder how many millennials were more than a little shocked by the type of apartment they could afford in New York after growing up on Friends or Will & Grace.
Or worse, that there is no Central Perk.
Keep reading...
Show less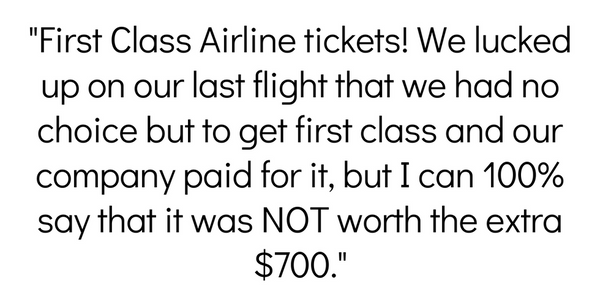 For the life of me, I can't understand how anyone could still watch The Walking Dead. I just checked and the damn thing has had 11 seasons. 11 seasons!
Can you imagine?
People enjoy watching characters follow a set of train tracks for an entire season I guess. (For context, I made it to the beginning of the seventh season before I threw in the towel, and it was really testing my patience well before then.)
But there's so much more out there that's equally overrated. Television is the least of our problems.
People shared their thoughts with us after Redditor PieinHorse asked the online community:
"What is very overrated?"
"The perceived security..."
"The perceived security of most jobs."
chickenkottu
Replace jobs with locks or doors or windows and it's still true.
"Influencers."
"Influencers. I'm not sure what's more ridiculous, the fact someone believes they are an "influencer" or those who actually follow them and are influenced by said influencer."
aussie_shane
I scarcely think about them. Out of sight, out of mind.
"After owning..."
"Designer brands and bags. After owning an item from each brand, it's really the most big waste of money people can put their money on."
ian6677
You do get what you pay for up to a certain point.
"The extra leg room..."
"First Class Airline tickets!"
"We lucked up on our last flight that we had no choice but to get first class and our company paid for it, but I can 100% say that it was NOT worth the extra $700."
"The extra leg room was nice, as I'm 6'7", but the "free cocktails" and additional food? Nah homie, I'm good."
ecallowsamoht
Was this domestic? For those short flights First Class is pretty much not worth it, but for international long haul? A lie-down bed for a 13 hour flight is worth the 2x or more price, plus the other perks.
"I prefer..."
"Casual sex. I prefer competitive sex."
[deleted]
Evolutionarily speaking, life is about competitive sex...
"Being famous..."
"Being famous must suck big time. Imagine not being able to go shopping, taking a chill walk in the park, go to the beach, supermartket, etc... without people engaging with you."
Pcostix
Say goodbye to any privacy whatsoever. No thank you.
"Spent my prime years..."
"Alcohol. Spent my prime years drinking at college and all that, still say it's the most overrated thing in history. So many better drugs that could have prevented long and short term health issues, made things more peaceful, more efficient, more successful, and so on. The fact that it's globally advertised every millisecond proves it's overrated."
DFHartzell
There's nothing wrong with deciding to stop drinking (or never drinking at all) and people should not be shamed for it.
"Why?"
"Huge weddings. Why? Spend the money on something important or on a trip."
Ginger_Chick
Some people want their best day ever to be a big party with all the people they care about. But there is a crazy level of stress involved in planning a party that size.
"Being an adult."
"Being an adult. What BS is this, and why the hell did we want to be adults when we were kids?"
imunclebubba
Nah, being an adult is awesome. I wouldn't change it for the world. Freedom!
"Half of the time."
"Hot weather. Half of the time it is just horrible and you're sweating in your clothes and the other half you're at the beach burning alive."
patrickgall
Sorry, I'd rather it be hot than be freezing, but I'm one of those people who can never get warm.
Hey, it could be worse. We could be talking about how much Game of Thrones disappointed us (again) and how it is impossible to watch it now, a total slog, knowing where it ends up. Disappointing and overrated indeed.
Have some suggestions of your own? Tell us more in the comments below!
Keep reading...
Show less