Hundreds of artists have signed a letter threatening a boycott if SiriusXM's parent company, Liberty Media, doesn't back down from opposing the Music Modernization Act.
---
The act, which was expected to pass through Congress, streamlines royalty payments in the new age of digital technology, but it seems SiriusXM is objecting to a small section that would have the satellite radio company paying royalties on recordings dating before 1972.
That's a whole lot of songs and a whole lot of money the company is hoping to skip out on paying, but not if stars like Paul McCartney, Pink, Stevie Nicks, Sia, Carly Simon, Gloria Estefan, Mick Fleetwood, Don Henley, Max Martin, and Katy Perry can help it.
The letter read, in part:
I'm writing you with grave concern about SiriusXM's opposition to the Music Modernization Act (Classics Act included).
We are all aware of your company's objections and trepidation but let me say that this is an opportunity for SiriusXM to take a leadership position. As you are aware, 415 Representatives and 76 Senators have already cosponsored the MMA along with industry consensus. It's SiriusXM vs all of us. We can either fight to the bitter end or celebrate this victory together. Rather than watch bad press and ill will pile up against SiriusXM, why not come out supporting the most consequential music legislation in 109 years? We do not want to fight and boycott your company but we will as we have other opponents. Stand with us! Be brave and take credit for being the heroes who helped the MMA become historic law! Momentum is building against SiriusXM and you still have an opportunity to come out on the right side of history. We look forward to your endorsement but the fire is burning and only you can put this out.
SiriusXM resoponded with a letter of their own:
Over the past several weeks, we have been the subject of some stinging attacks from the music community and artists regarding our views on the Music Modernization Act. Contrary to new reports and letters, this is really not about a SiriusXM victory, but implementing some simple, reasonable and straightforward amendments to MMA. There is nothing in our "asks" that gut the MMA or kills the Act. So let's talk about the substance of the amendments we propose, because we truly do not understand the objections or why these concepts have incited such a holy war.ontrary to the accusations, SiriusXM has proposed three simple amendments to the MMA.

First, SiriusXM has asked that the CLASSICS Act recognize that it has already licensed all of the pre-1972 works it uses. This amendment would ensure that artists – the people who are supposed to be at the heart of the MMA – receive 50% of the monies under those existing licenses. Is that unfair? Just today, Neil Diamond wrote in the LA Times that: "I receive a small amount of songwriting royalties, but no royalties as the recording artist." How can that happen? To date, SiriusXM has paid nearly $250 million dollars in pre-'72 royalties to the record labels. We want to make sure that a fair share of the monies we have paid, and will pay, under these licenses gets to performers. Without this provision, artists may never see any of the money SiriusXM paid, and will pay, for the use of pre-1972 works. Artists not getting paid hurts our business!

Second, Sirius XM thinks that the fair standard to use in rate setting proceedings is the standard that Congress chose in 1995 and confirmed again in 1998 – which is called the 801(b) standard. However, we are willing to move the "willing buyer/willing seller" standard contained in the MMA. In exchange, we have asked for the same concession that the MMA grants to other digital music services, but we were left out of — simply that the rates that were set last year for five years now apply for ten years. We thought this was a fair compromise when we read the "new" MMA that was released this weekend by the Senate, and are willing to live by that compromise.

Third, SiriusXM is asking the simple question: "Why are we changing the rate court evidence standard for musical compositions in this legislation so that it gives another advantage to broadcasters over satellite radio and streaming services?" There is no policy rationale for this change to tilt the playing field further in their favor, and frankly no one has been able to explain it to us. It is only fair that we debate why the change to Section 114(i) is in the MMA.

Did you all catch that? It sounds like lawyer speak for "we don't really want to say where we stand."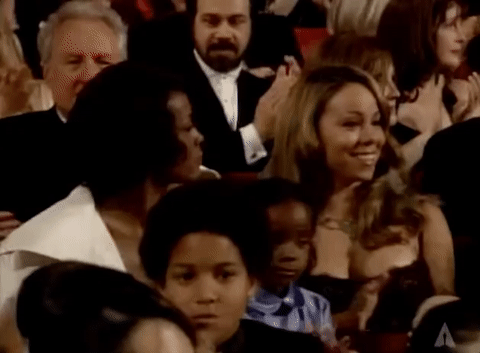 media.giphy.com
It seems all the letters were for naught. The Music Modernization Act passed in the U.S. Senate.
It was time to celebrate and dance in the streets.
As the saying goes, honest pay for honest work.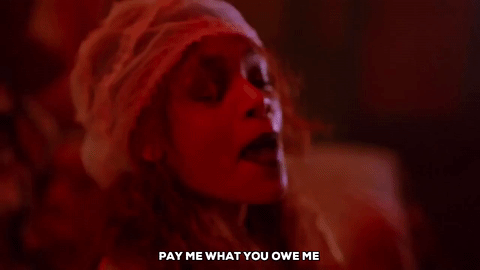 media.giphy.com