A man on Twitter informed feminists they had to choose between chivalry and equality.
He was promptly raked over the coals for even assuming an antiquated concept would be considered as a viable option.
---
Twitter user @Rich_Cooper stated:
"Dear feminists. You either get equality or chivalry. You can't have both."
One user responded:
"I'll take equality. I don't need special treatment."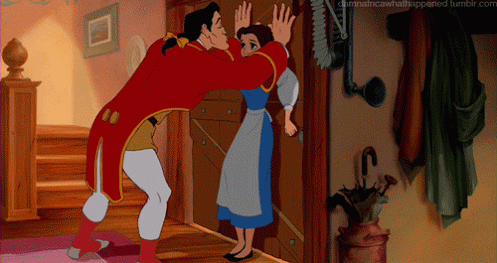 Cooper's rhetorical question did not go over so well. Both women and men expressed their disdain for his message.

One male user observed that chivalry was irrelevant and treating everyone with kindness and respect was compulsory.

"What people care about is caring, empathic [sic], considerate, thoughtful people, NOT whether THEIR door is held for them or THEIR meal is paid for them."
"Are there gender stereotypes in het[erosexual] dating? Sure. But that's separate from being a warm, giving, caring, grounded person."

Some women got right down to the point.

The notion of chivalry and equality are mutually exclusive and not a lot of people thought it was a major priority for feminists.
Common courtesy is not chivalry.

This user pointed out the fact that chivalry stems from a history of men outdoing other men. The concept had very little to do with women.

"Chivalry is a medieval concept of men dressing to impress other men. It has little to do with equality."
"Some men were on top, other men were beneath them. Historically, women were rarely invited into the process."
Neil Bradley described the outdated concept of chivalry as one that implies men being superior to women in a September 8, 2017, article for Medium publications.
"Examples: opening the door for a woman, paying for a woman's meal, gesturing for a woman to go first. The justification is either that women are not physically as strong (to open the door), able to provide (pay for their own meal), or are more deserving of compassion than men (allowing women to go first)."
Bradley also added that he wants to treat others the way he wants to be treated and asked if that approach should be motivated by chivalry or equality.
"If the genders are to be considered equal and treated equally, how a man treats a woman will essentially be the same as how a man treats a man."

"The obligation to open the door, pay for the meal, and let women go first vanishes. Men do not do this to other men, therefore why do it for women?"
His final take was that the two concepts can't co-exist. Either one is chivalrous or treats everyone as equals.
At the end of the day, people were happy to show chivalry the door.
H/T - GettyImages, Twitter, Indy100, Medium