Have you ever looked at someone after they've asked you a question and wondered,"How have you managed to live this long?" Or, even better: "Did I really just hear that?"
It hurts even more once you realize they're not pulling your leg.
I wish I could say this hasn't happened to me more times than I can count, but the human race has a way of disappointing me in ways nothing else can.
Sadly, we all run into these people (and their questions).
People shared their stories after Redditor Mylefthoof asked the online community:
"Even though there are no dumb questions, what is the dumbest question you've ever been asked?"
"What made it particularly weird..."
"Do you have Christmas in the UK?"
"What made it particularly weird was that we'd literally just been discussing the movie Love, Actually, which is both very British and very Christmas-y."
Bananageddon
Did they not realize that Love Actually takes place in the UK? People really don't pay attention, do they?
"Where do I even begin?"
"I'm in IT management. Where do I even begin? 'There's an error on the screen that says I need to restart to complete the update, what should I do?'"
ReeG
I think I would scream.
At some point, I would scream.
"A coworker of mine, without any context, asked me, 'Is Ash Wednesday this Friday?'"
pjabrony
Did you tell them to think about their question for a little longer?
Just... a... little... longer?
"During my exchange year in the US, I was sitting in my English class and we had a few minutes until class started, when one of the guys I spoke regularily to, suddenly turns and asks me if I could speak English since I'm from Germany."
"I calmly asked him in what language we had been speaking just a second ago. It was pretty hilarious and even our teacher had a good laugh with us."
"In short: Guy asked me if I could speak English, while we were talking in English."
SomeSugarAndSpice
Perhaps his brain short-circuited – let's cut him some slack.
"I was not able to convince her..."
"But why do you eat apples? You're a vegetarian, you can't eat that."
"I was not able to convince her that being vegetarian doesn't mean to only eat roots."
SecretSummerMidnight
This implies that vegetarians give up everything that could possibly taste good in favor of roots.
This person really needs to expand their palate.
"Once when I was in a tech support group..."
"Once when I was in a tech support group I literally had a guy email me and ask for my email address."
FirstTOOtheleft
But... but WHERE did they think they were sending their message?
"Being that I was in the aft galley..."
"I'm a flight attendant and while waiting to deplane a passenger in the back of the aircraft asked me if I worked the flight. Being that I was in the aft galley and literally had no way of magically appearing on the plane I was pretty confused."
Lscottbr
Did they think that you were dressed in your flight attendant uniform for fun or what?
"Thankfully it was asked..."
"Are you a real black person? Your skin is too light."
"Thankfully it was asked by a little kid, but it was so stupid that I still laugh about that years later."
starkillerzx
Imagine if this was an adult.
Actually, I don't need to imagine it.
Adults say dumb stuff like this all the time.
"I was talking to my nephew..."
"I was talking to my nephew about how Albert Einstein only started talking at the age of two. He then looked me in the eyes and asked me in an adorably serious manner, 'Did Albert Einstein invent words?' I forget how smart 11 year olds are meant to be, but it made me chuckle."
MattThePi3b
So what you're saying is... this kid isn't an Einstein.
"Once my mom..."
"Once my mom had to have part of a lung removed due to cancer. Afterwards, the doctor showed us the imaging that showed the remaining cancer spread through the rest of her lungs, which we already knew about. My dad asked him why they didn't remove all of her lungs."
esca0014
Are you sure your dad wasn't going for a perfectly timed dad joke?
Did your brain explode reading these? We wouldn't blame you. Humans are so frustrating.
Have some stories of your own? Feel free to tell us more in the comments below!
Want to "know" more?

Sign up for the Knowable newsletter here.
Never miss another big, odd, funny, or heartbreaking moment again.
Keep reading...
Show less
What the hell made them think of that?
You've probably asked yourself that from time to time, especially when looking through history's weirder moments. And guess what?
Your average Joe has had to be a creative problem solver at least once or twice, too. Whether it's to avoid losing a job or to get out of a crappy meeting, we must never doubt human ingenuity.
Join us as we roll our eyes yet nod appreciatively at people who somehow made it through despite committing acts that would otherwise be seen as glitches in the matrix!
But before you do, feel free to thank Redditor KiraCosmicGod, who asked the online community:
"What is the dumbest thing humans did to prevent something and it actually worked?"
"Native Americans..."
"Native Americans who were in Florida won a battle against the settlers by using crocodiles, preventing them from taking their land."
eeepsis
Brilliant! Weaponzing the local wildlife. I will have to remember this for next time.
"Wearing a motorcycle helmet..."
"Wearing a motorcycle helmet while snowblowing. I did it because I missed riding, it kept my face warm and when snow would fly back at me the visor would protect me."
Fortknoxgaming
You probably looked like some creepy serial killer but that's okay, the snow was cleaned up!
"When I was younger..."
"When I was younger I got called into HR because I drew a very detailed picture of a penis. It was really really good."
The HR meeting happened like a week after I drew it and my only defense was 'I dont recall doing that, do you happen to have the picture? It might jog my memory.' They didnt have it of course because I had it, and because I didnt confess they couldn't do anything."
"Investigation results inconclusive, have a nice day."
Flynn_10
You're sneaky, aren't you?
Are you still employed by the same company?
"Bloody worked too..."
"A RNZAF co-pilot in WWII once climbed outside his bomber, onto the wing, to put out a fire. Bloody worked too and he got a Victoria Cross for his efforts."
light_engine
This person is braver than I will ever be. All I can think reading this is noooope.
"I forgot to bring my resume..."
"I forgot to bring a resume to a job interview, but I had an index card in my bag. I cut the index card in half and wrote my name, my contact info, and "creative problem solver" in my best handwriting, and gave a copy of my 'business card' to both the interviewers."
"I got the job."
kayification
Well, that's certainly one way to make an impression! Glad it worked out!
"Our power was out..."
"Our power was out due to a storm. I had a camp stove to use for boiling water to make a coffee pour-thru, but I couldn't use my electric grinder for the coffee beans. I tried fashioning a mortal and pestle but it was taking too long."
"So I put the coffee beans in a couple of ziplock bags, placed the bag right behind a car tire, then ran over it back and forth a couple of times to crush the beans. Worked like a charm."
EugeneStargazer
Brilliant. I might call you if I need some help during the zombie apocalypse.
"There was a natural gas mine..."
"There was a natural gas mine in Uzbekistan that had a gas leak. To fix the leak, the Soviets nuked the mine with an atom bomb. It worked."
Some-Basket-4299
When there's a problem, just throw an atom bomb on top of it.
But don't.
Please don't actually do that.
"At one point..."
"At one point in the American Revolution, a portion of the American army was completely out of gunpowder and saw British troops approaching, so they heavily fortified their position to make it appear they would win a decisive battle and prevent the British troops from engaging."
Mr_Henslee
This truly lends further credence to the saying, "Fake it until you make it."
"The security guard..."
"A friend and I once snuck 15 people into a Warped Tour by giving them some bracelets from a party supply store and clipboards full of paper. Walked up to the side gate and said we were with Rock The Vote. The security guard waved us right in."
GoodgoodGodgod
Why didn't I think of this?!
I am disappointed in myself.
"When I was young and broke..."
"When I was young and broke I bought a sofa from a used furniture store. I had no way to take the sofa home. I went to a used car lot a couple of blocks away and took a truck for a test drive."
luckyhenry
A creative solution to a big problem.
Genius.
You know, come to think of it, some of these ideas aren't dumb at all. I don't know what that says about me...
But seriously though... if you ever have the opportunity to drop an atom bomb on something, just don't do it. That's the biggest takeaway here.
Have some stories of your own? Feel free to tell us more in the comments below!
Want to "know" more?
Sign up for the Knowable newsletter here.

Never miss another big, odd, funny, or heartbreaking moment again.

Keep reading...
Show less
People sure are silly, aren't they?
Not to say most people are dumb, as everyone has knowledgeable blind spots, but it can be hard to accept that someone just said something so stupid to you. It's a situation we've all been in. You have to stop, realign your thoughts, take in what the person just said, and ask a follow-up, "What did you just say?"
Because no one could be that stupid, right?

Reddit user, Loudersmoke420, wanted to know when someone was just so wrong when they asked:
What's the dumbest thing someone has asked you in full seriousness?
Social cues and graces are learned on the fly, where you gain that experience by actually talking to people.
That doesn't mean it always goes smoothly, however, as evidenced by these interactions.

...You're Either One Or The Other
"I'm an identical twin. When I was in primary school a classmate asked if I ever forget which one I am." ~ Grace_Omega
Unlikely, But Within The Realm Of Possibility
"I had a brain fart once when I was a teen and asked someone if they had ever died." ~ Xtrminated-Maverick
"If it makes you feel any better I actually died from Sudden Cardiac Death and was brought back to life. So, it's not an entirely idiotic question. It happens." ~ NoBallsNoBabies
That's A Grand Total Of...

"I once told someone that I could count the number of women I'd been with on one finger. After a long moment of silence that I mistook for comprehension, he asked "so how many?"
"EDIT: To give a better idea what we're dealing with, this guy, at 20 yrs old, made serious inquiries into getting his healthy teeth pulled and replaced with dentures because he was tired of having to brush & floss." ~ PerfectionPending
Can You Say It More Slowly?
"How do you pronounce your last name?"
"*Are you sure?" ~ Mini-Heart-Attack
You're...You're Standing In It.
"When waitressing a patio shift people would stand, literally on the other side of the fence, debating whether to eat inside or outside."
"It was very common for them to ask "what's the weather like on the patio today?"
"As if they weren't currently standing..in the outside weather." ~ Soulretrieval101
Maybe the stupid question comes from their lack of understanding? After all, it would be silly to expect everyone in the world to know everything about everything all the time.
Even still, does make these questions a little odd.
You Know The Gas Isn't Found There, Right?
"How do they know there is gas under gas stations?" ~ tigerllort
One Isn't The Other, You Know That Right?
"I am blind. I was staying over at my cousins house once, and one of them asked me, do you know sign language? I said, I am Blind not deaf. They responded, I know that you could talk to deaf people that way. I said, yes, I can talk to them but I wouldn't know what they are saying." ~ Nisa4444
Do you fry frozen french fries in boiling water. My roommate ask me this one evening. He was 24 and didn't know that you use oil to fry things. This goon thought you boiled them in water, lol.
Perhaps people should have spent more time paying attention in geography class during their school days. Probably could have saved some of these people a lot of time an embarrassment. ​
You Speak English? Where Are You From?
"When I lived in America I was complimented on my English and asked if it was hard to learn a second language. I'm from Australia." ~ Zygomaticus
"I have a Yorkshire accent and when I was in America a group of people tried to guess what country I was from and they named literally every single English speaking country in the world except for England." ~ TehBigD97
Do...Do People Not Understand How Hawaii Works?
"Not me but I live in Hawaii and someone I know said a tourist once asked him if the water went all the way around the island."
"Another friend said a tourist asked if they could just swim under the island (snorkel, actually, not even SCUBA) to get to the other side."
"My husband's cousin once said she wanted to get her dad's RV and drive from California to Hawaii to see us."
"Yeah." ~ geckotatgirl
Yeah, This Is Dumb
"I'm British and when visiting New York I was asked if I came over by plane or car. She insisted there was a bridge between Britain and the US." ~ justwannapoopinpeace
Think before you speak.
That's the easiest way to avoid any of the previous mistakes. Just, think.

Want to "know" more?
Sign up for the Knowable newsletter here.
Never miss another big, odd, funny, or heartbreaking moment again.

Keep reading...
Show less
Stupid is as stupid does. And it's pretty obvious when some poor, misinformed, potentially ignorant soul needs to be put in their place. Luckily, there are a lot of witty ways to do just that. We love a good euphemism.
Wanna know the best way to call out stupidity when you see it? Stay tuned.
U/lientubay asked: What's the best euphemism for telling people that they're stupid?


​Get a load of these sick burns. I swear, the people of Reddit are harsh.
Call outs are a universal language.
In Russian we have "intelligent thoughts have always followed him, but he was faster".
We have something similar in German: "Intelligence is chasing you, but you are faster."
Be your own Easter Bunny.​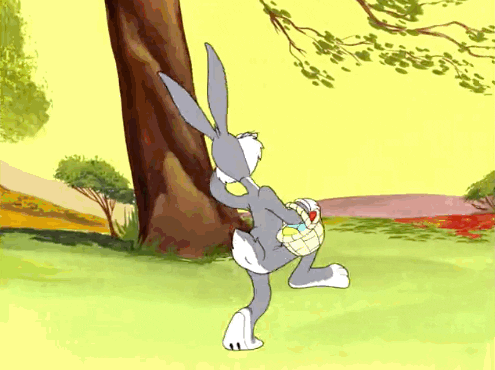 Looney Tunes Cartoon GIF
Giphy
You could hide your own Easter eggs.
The great Harvey Korman had some Alzheimer's @ 2005, and he still went on a talk show. They asked him how he was doing and he said he was OK. "Now I can hide my own Easter eggs." RIP.
That's cold.​
"At this point, you can only impress me."
This reminds me of something I saw in a show recently. One character said "Would you think less of me if ____." The other character said "I could never think less of you."
​I lol'd.
I think I saw this one here previously "You aren't the biggest idiot in the world but you better hope they don't die".
Once told this to my brother, his immediate response was "hey, please don't die".

It takes a very intelligent person to properly call out a dumb person. Weird how that works, huh?​
When the bears are smarter than the tourists.​
GIF by Smokey Bear
Giphy
Now I know what Douglas Adams was talking about.
"A common mistake that people make when trying to design something completely foolproof is to underestimate the ingenuity of complete fools."
As the park rangers in Yellowstone say- making a bear-proof trash can is very difficult due to the considerable overlap between the smartest bears and the dumbest tourists.

​That's a gross mental image.
In Greece we say "when it was raining brains, you had an umbrella".
In German we ask God for help. "God, let there be raining brains" this sounds so weird but idk how to express it better lol.

Edit: In German it's "Gott, lass Hirn regnen".
It's probably a bad sign when your lawyer calls you dumb.
Lawyer to client who shared detailed attorney-client privileged strategy memorandum with a whole bunch of people, including an adverse party:
Client: "Is there anything you can do to fix this?"
Attorney: "No, you've pretty much waived the privilege and now they know everything."
Client: "Is there anyway to put a positive spin on this?"
Attorney: "Well, I suppose the judge might buy that this proves that you lack the mental capacity to form specific intent."
These next ones are just plain cold, but probably very much deserved.​
Meanness from a Canadian is probably well-earned.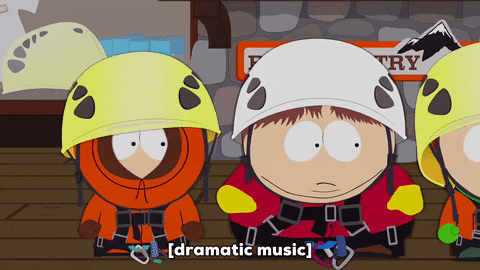 eric cartman GIF by South Park
Giphy
On a Canadian jobsite
Ahh Terry, having you around is like losing three good men.
Oof, that's harsh.
He's so far behind he thinks he's first.
I had a keychain as a kid that said, "She who laughs last thinks slowest."
Those are some gross socks.
Once heard someone say "Well he's about as sharp as a sock full of soup".
"Sharp as a marshmallow" was one that went around my friend circle.
In the words of the great prophets Smash Mouth, "I ain't the sharpest tool in the shed". That self-burn is perhaps one of the most classic euphemisms. And I just almost misspelled "euphemism". So I can definitely relate to that lyric.
A good way to exercise your brain? Keep thinking of creative ways to insult people. Trust me, it works like a charm
Ever hear the phrase, "there are no stupid questions"? Well I'm here to tell you--that simply isn't true. Some questions that people get are just jaw-droppingly dumb, whether that be because they have obvious answers, or are just plain insensitive. Here are some of Reddit's stupidest questions.
u/TheOrangeM asked: What's the stupidest question someone ever asked you?
Keep reading...
Show less