People Debate Their All-Time Favorite Pasta Shapes
We all have strong opinions about something, but when we think of opinions, we often think of hot button topics like political subjects.
But as it turns out, sometimes we can have just as strong of opinions of our preferred types of pasta.
---
Redditor PeeB4uGoToBed asked:
"What's the best pasta shape and why?"
The Right Answer
"I prefer my pasta, like my nuggets, to be dinosaur-shaped."
- bearstrugglethunder
"This is my true answer, but if I have to pretend to be an adult, I always say Cavatappi."
- YourGlacier
Radiatori
"Radiatori. Thick and perfect for pasta sauces."
- AuthenticVanillaOwl
"They're so fun. They're my favorite, ahead of rotini. I just like ridges, I guess."
- arcosapphire
Cavatappi
"Cavatappi!!!!"
- floatingvibes
"Best for mac and cheese."
- pacheckyourself
"My first time having cavatappi mac and cheese changed my life."
- Salt_Blackberry_1903
"Cavatappi gang, RISE UP."
- Sharp_Easy
Cavatelli
​"I see your cavatappi and raise you cavatelli."
- dumbf**k
"Cavatelli is the bee's knees, man."
- elhooper
Conchiglie
"Conchiglie (shells)."
"The shell shape stores cheese and sauces, so with each bite, you get tons of flavor."
- WingerRules
"Yes! Mac n cheese always tastes amazing with Conchiglie, I don't make the rules."
- Inconvenient-Pebble9
Rigatoni
"Rigatoni. My favorite dish is baked rigatoni with bolognese. I love the texture of the ridges and the larger hollow part scoops up the sauce very well as compared to ziti or penne."
- AllDressedJalapenos
Cascatelli
"Cascatelli. Some crazy f**k got obsessed with answering the OP's question and invented this."
- PhantomMenaceWasOK
Vesuvio
"Cascatelli is great, but his second round of shapes, specifically vesuvio, might be better."
- mriners
"Agreed. Vesuvio is peak."
- jll3523
Quattrotini
"I prefer quattrotini. I find it has better forkability and toothsinkability."
- banjo215
Fusilli
"Fusilli because it's silly."
- HorrorxHeart
Bucatini
"Bucatini is the best of all worlds. You have everything that's great about the long noodles and it's hollow! It absorbs sauce and oil on the inside."
- winterORgethen
"I hate bucatini! You can't suck a protruding part into your mouth because of the hole in the middle. You can't pick it up with a fork, because it's too slippery with sauce."
- CalTechie-55
Penne
"Penne... because the sauce is in AND on it, lol (laughing out loud)."
- secretxamy
Orecchiette
"Orecchiette."
- Realistic_Try_6738
"The pasta that would literally drive me insane if I tried to make it from scratch."
- BullsOnParadeFloats
Farfalle
"Farfalle."
- Preference-Best
"I came to say this. Just something about it. Amazing mouth feel. Great texture. Good with light and heavy, meaty sauces."
- Fracture_98
"This one. There's something so nostalgic about it for me. And I feel like it does well with most sauces. A very versatile shape for a variety of pasta dishes."
- BlueHeelerChemist
Linguine
"Linguine: the spaghetti that went to private school."
- feeflet
"I am totally on board with linguine. Flat to catch the sauce and thin enough to cook evenly for the perfect consistency! Pairs with many sauces too!"
- Odd_Calligrapher_407
Pappardelle
"Pappardelle."
"Flat pasta is better than round pasta (like spaghetti) for sauces and flavors being absorbed. It's long enough to give the lady and the tramp vibes and not feel like you're a kid eating some superhero shapes out of a bowl like Fusilli and Farfalle can give off."
"It's thicker than tagliatelle to give it enough girth to feel like more of a main event than just being the bed your sauce and toppings sit on."
"Overall, it's just the best all-rounder in my book."
- bawjaws2000
This conversation just goes to show how many pasta options there actually are in the world, some that we may have not even heard of yet, because of them being invented in 2020!
But it also goes to show that we all have our favorites, and we can have very strong opinions about them.
Reddit user dirty_maria asked: 'Have you ever listened to someone talk for less than a minute and immediately felt like you wouldn't get along with them? What did they say?'
We've all heard of love at first sight.
Hate at first sight is less common, but it does happen (though it's not always described that way).
Sometimes, two people don't mesh well. They could never get along, even if they were the last two people on Earth, and its usually because one of them said or did something during their first interaction that rubbed the other person the complete wrong way.

Redditors know this all to well and are ready to share their stories.
It all started when Redditor dirty_maria asked:
"Have you ever listened to someone talk for less than a minute and immediately felt like you wouldn't get along with them? What did they say?"
Too Young, Too Dumb
"I heard a 20 year old girl at my job trying to talk down to another guy because he's in his 40s with no kids."

""You're 40 with no kids! What do you know about the world?" in the most hateful tone. I've never spoken to her before and never will."
– tiamat-45
"I really wish that having kids made people smarter!"
– Witty_Commentator
Not Funny
"I'm Asian and upon meeting me, for some reason a lot of people like to open up with a racist Asian joke and tell me that their Asian friend thinks the joke is hilarious. I have never ended up getting along with those people."
– prolixity
I'll Choose My Own Food, Thanks
""I already decided what to order, and sorry not sorry if you're offended, but we're gonna eat what I'm ordering. You'll thank me for it.""
"This was a person I was meeting for the first time"
– FlagshipHuman
"That basically ruins my opinion of the person AND the food."
– Cjhwahaha
Don't Tell Me What I Love
"A friend introduced me to a stranger at a party and said we should get along great since we were both into music. The stranger was in a band and I used to work as a sound/lighting tech. He asked why I quit music and I told him I got sick of working every single weekend and making garbage pay. I enjoy shows far more as an attendant than a worker."

"He responds: "oh, you don't love music. Which is ok, it's just that if you really loved music you would have stuck it out. For me I couldn't live without music, it's just different.""
"It took about 15 seconds of conversation to realize the dude was f**king insufferable"
– skazai
From Bad To Worse
"I was on a date once and she just started negging* me from the get go. I mistakenly picked her up and had to just listen to her talk about herself, any time I'd get a word in she'd neg."
"About lost it when I was feeling a good cheese slice at the niche New York style pizza place we went to. She said I had bad taste in pizza and actually needed to start going to XYZ."
"Started talking about the beer I chose and then joked to the waitress about me. Then asked me if I wanted to move in as her roommate was moving soon and she was joking but not joking."
– UncoolSlicedBread
Liar, Liar
"She was in a writers group. The comment was made that Finnegans Wake by James Joyce is a classically difficult book to get through."
"She opened with, actually she found it very easy in fact, a friend of hers was a lecturer in (nearby famous university) and he often came to her for insights into Joyce's work."

"I suspected immediately a narcissist, pathological liar. I was right. She earned the nickname amongst the group of "11", as in, if you said you'd been to Tenerife, she would say she had been to Elevenarife."
– jrf_1973
Some People Should Not Be Teachers
"My old French teacher in I think 8th grade. It took her not even 5 minutes for us to hate her. "I dont like any of you, I'm not your friend but a teacher to annoying brats. You'll do as I say when I say it and complainers get a 6 (Equivalent to an F) for this class." Her husband was a pretty cool guy though."
– FanStrong3311
Nepotism Makes The World Go Round
"Foremans nephew/ owners son (exchangeable for anyone who uses family ties to get a promotion)"

"I'm in the union so you have to technically work your way up as a laborer no matter what because raises come fron hours worked along with courses completed."
"Anyways i was a lead on a large college campus for the State and we have this lil chubby 19 year old laborer with a bad attitude start at the site one day so i get him what he needs tool wise and tell him that material needs to be cleaned on the 9th floor using buggies. He immediately launches into this " yeah well my dad is the foreman of this job and youre just a lead so ill just go to him so i dont have to do (xyz) job""
"After staring at him until he started to get noticably uncomfortable i asked him if this was his first day doing this? He replied "yeah why?""
"I told him he can go on and get the f**k home until hes ready to be a team player. Ive worked with his dad for many years and knowing his work ethics and moral compass for leadership he would understand my decision. His son calls him down on the radio with a smirk on his face thinking that i just made the worst career move of my life."

"When his dad arrives he asks what happened, i explain curtly exactly as it happened and he immediately turns to his boy and said " well ....why the f**k are you still standing here? He told you to go home, if you dont want to listen you can't be on the team. Dad isnt going to save you""
"Last i heard he gave up his dreams of being a foreman and works for Tesla now"
– GazeOG
Woe Is She
"After Hurricane Sandy I spent a lot of weekends cleaning out houses. It is difficult and backbreaking work, but also terribly sad. Because we just bring snow shovels into houses and throw everything away. What used to be someone's home, their whole life is now stinking moldy garbage."
"I was talking to a woman at a Christmas party about how difficult Hurricane Sandy was and she said. "I don't feel like I have had enough recognition for how I suffered! I called the mayor, I called the governor, and no one cares about my suffering." So I thought I would talk to her about it."
""Was your home flooded" -No"
""Did you have a generator" -Yes, two"
""Was it really difficult to get gas for them?" -No, my husband is a first responder so we were able to jump the lines"
""It must have been hard though, to have lost power." -So hard that after 2 days I went and stayed with family at a hotel."'
"So this woman lost nothing, didn't have to wait in the hours long line for fuel and spent most of the time in a hotel. And was pissed because the governor didn't acknowledge personally her suffering."
– RoyGBiv1488
Place Items Gently On The Conveyer Belt
"I can tell almost immediately by the way a customer walks up to the register whether or not they're going to be an a**hole."
– tubular1845
"Yep. I'm a cashier too. They don't even have to speak. When they toss their items on the counter, that tells me everything I need to know. It takes everything I have some days not to toss their money right back at them. The customers that face all the barcodes up make up for those AH's."
– Relative-Read-2937
The Company Man
"I don't like Company Men, or people who defend the company and higher ups to no end. For example, in a meeting one time an experienced Company Man starting ripping into someone who works in another department in front of everyone over a trivial thing that has no effect on Company Man."
"After the meeting I expressed an opinion that the person was being rude, condescending, an unprofessional to a couple of coworkers that were in the room. They started defending said behavior. Instantly turned me off."
"Turns out corporate agreed with me and that person has since "retired.""
– jcm8002204
Keeps Your Eyes On Your Own Table
""I believe that I have a much more developed palate than most people", said in a very condescending, loud voice at a restaurant."
"From the guy who was at the next table when I said that oysters aren't my cup of tea."
– Nearby-Ear-883
""You seem to also have a much more developed ability to stick your nose where it doesn't belong""
– thedoobalooba
Will You Carry On My Bloodline?
"I knew a lady who, upon meeting her, told me that she was related to two people who signed the Declaration of Independence, which meant she had an important bloodline that she couldn't let die out."
"I knew she was an idiot at that point, but she then went on to say that because her autistic brother died, she had to be the one to carry on the bloodline and give them her last name, and said she'd use a surrogate if her major birth defects wouldn't let her conceive, staring hard at me with a weird smile on her face."
"Yes, she lore dumped her life and wanted me to carry her hypothetical heir in the two minutes after we met."
– Ravenamore
Yikes! I can't even believe this happened!
Not all relationships are meant to be forever.
Heck, some are meant to expire after only a few minutes.
The sooner we know when to run, the better.
Why do so many people hold on when life is telling us to flee?
Redditor mcamilove wanted to hear about the times when everyone knew it was right to flee a relationship fast, so they asked:
"What makes you think 'Run!' in your mind when talking to a new partner/date?"
Always listen to your inner voice when it comes to a relationship.
And have comfortable running shoes.
Miserable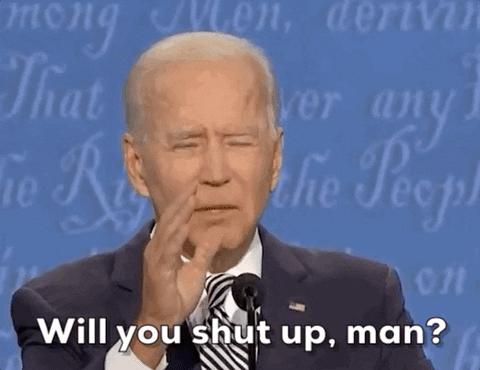 Joe Biden Reaction GIF by Election 2020
Giphy
"If they complain nonstop about how miserable they are, they're not going to get better in a relationship. It will only get worse."
xain_the_idiot
Hoppers
"I call them the relationship hoppers. In my opinion, they run away from their pain and avoid facing their wounds, hence why they feel the need to immediately get to know somebody new. They are also often really bad at being alone with themselves. But no matter how far or fast you run your pain will get to you and everywhere you go, there you are."
conialogr
Cash Flow
"When they try to casually mention how much money they make or how much money their family has. There's nothing wrong with making good money or coming from money, but I don't like it when I get the vibe that someone is using it to try to impress me."
smugmisswoodhouse
"The funniest part is when they constantly do that and then complain that the opposite sex only wants them for their money."
nanna_mouse
Turn Away
"Sexual double entendres when you've literally just met and aren't quite comfortable with each other yet."
Dramiotic
"I said something sucked, at a bar, and this random woman standing next to me leaned in close and said, 'That's not all that sucks.'"
"She was ok looking but the delivery was just so f**king awkward and cringe… I made her face away from me."
_Brunonono_
Bye Bye Kitty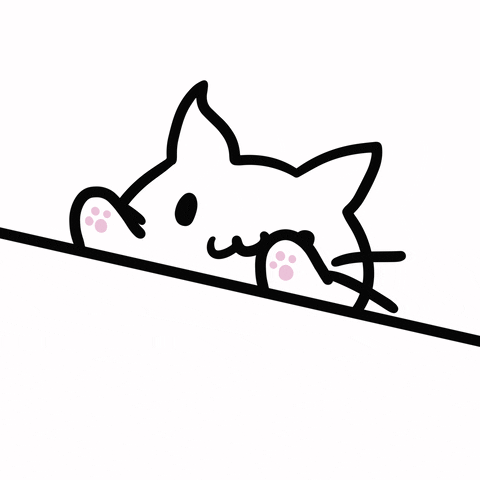 Cat GIF by 9CatNFT
Giphy
"She started talking about being allergic to cats. I have a cat. She said I could get rid of the cat if it would be getting serious. I ended the date on the spot."
Court_esy
Never cross the animals. The animals come first.
Yes, they will...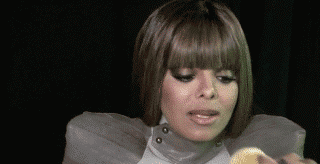 Janet Jackson Reaction GIFGiphy
"If you meet them whilst they are dating someone else, but their relationship is coming to an end. You two are getting on real well, all of a sudden... oh they won't leave you for someone else, oh no. They will. Yes, they will."
gliitch0xFF
The Past Stories
"When they say all of their EXs are crazy."
Hiberniuss
"If the whole world smells like s**t, check your shoes."
RichCorinthian
"Let's be honest, ten exes is a bit of a warning by itself. Unless they are counting ONS partners and short romances lasting 2-3 weeks."
"But yeah, having 1-3 crazy exes is very natural, given the s**t world we live in. Plus it takes time to grow up as a person, to stop attracting and start avoiding those kinds of people/relationships."
merc-ai
A Free Spirit
"Continual contrariness where the intended effect is 'I am interesting and different - a free spirit' but the actual effect is 'this person is way too much like hard work.' I mean you expect s**t testing but when everything seems like a s**t test, whatever happened to enjoy someone's company?"
​just_some_guy65
"Yep, and they think they are being smart too lol."
mcamilove
Replacements
"When they trying to control everything. From drinks to food on a second or third date cuz they think I would like what they've chosen for me. Or when they still talk about that ex from years ago or trying to find me as their 'replacement' No, I'm not her."
Effective_Math_2717
"I went on a date like this but it was the FIRST date. Didn't ask me anything, and ordered everything including the drinks before I could even blink. Gave me vibes that he used the establishment often/people there knew his order. Also, casually mentioned he had two other options set up but he chose me. Mid dude that talked about his awesome engineering job and how much money his parents had. Wonder why he's single with so much money."
AdKindly4291
Stalker
"When it's your first time meeting, at a coffee shop to be safe. You order she shows up and starts going on about 'how they were right we were meant to be together' - 'I am going to tell my doctor how wrong he was you are my husband' etc. I didn't even get my coffee before I left, there was more along those lines but gave me huge nope vibes."
"It was a blind date she apparently knew my best friend and all that. I spoke to said friend after he had no idea who tf she was. She became a stalker for a while after, ended up changing cars, moving house, a large distance, and basically was terrified of leaving the house for a while. Haven't tried dating since really."
azazeldeath
Look at the Signs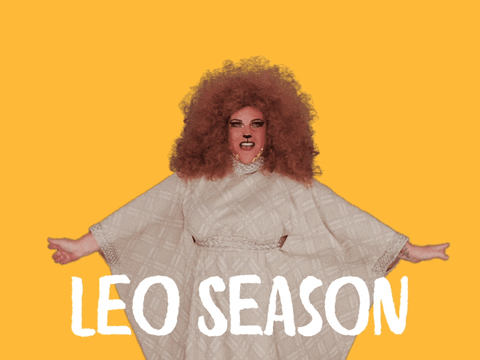 Zodiac Sign Leo GIF by Hope is Sincere
Giphy
"Bringing up zodiac signs and assuming my personality based on my birth date rather than actually trying to get to know me."
"Real story. The guy spent half an hour straight checking up my ascendant sign after my zodiac sign to make assumptions about me right to my face. Boy, get a life first please."
FBrandt
Date Over
"One time a guy showed up to pick me up and was already drunk. I did not let him drive me. And another time I was on a date, getting to know each other, and I was talking about my brother and his husband, and the guy literally had his face flush and said 'You have a gay brother? And you support that?' Date over."
LittleNightBright
I'm glad I like to run.
Sometimes it's not just about exercise.
It's about running from crazy.
From the beginning of time, kids have always been adorable, heartwarming...and totally weird.
And what's the best way for a kid to show off their weirdness?
Show and tell, of course!
From glass eyes and famous knives to animals both dead and alive, these are certifiably the most bizarre things kids have brought to school.
Every high school had the popular girl, the favorite jock, the weird kid, and the smart kid. Whether or not they were the weirdest or the smartest, the population always seems to come to an agreement about who should carry the title.
But sometimes what the smartest kid in school winds up doing with their life isn't what everyone might have expected.
Or, they might excel beyond even their peers' wildest dreams.
Redditor After_Crab_1921 asked:
"What happened to the smartest kid in your class?"
That Darn Mind-Gut Connection
"He got sick with a rare stomach disease and isn't doing too well."
- VoxMendax
"So, ironically, the smartest kid in our class was me (the bar was low) and my sisters and I all have a rare stomach thing."
"I presented first, got the shish-kabob treatment, and had a very sucky five years. Then it stopped, right around the time my older sisters started dealing with it."
"It will rear its head every few years for a month or just a weekend but overall I'm completely unaffected now (either that or my ability to adjust to a baseline is way op) but my sisters both deal with it daily."
"Their symptoms are less than I went through but have stuck around longer, I figure I speedran it on hard mode."
- Mimovich
"The stomach is closely tied to the brain. (Believe it or not)."
"Kids who underperform or overperform are often under extreme stress at home, and as a result are more likely to develop diseases related to the gut."
"It's a weird thing that has actual scientific studies going into it."
- Character_Tower_3893
Going Above and Beyond
"I believe he works for NASA."
"He deleted his Facebook a while ago (like the smartest kid in our class would do), but that's what he was doing last I checked."
- gingeritis90
Double the Smarts
"There were two. They were twins."
"They're both geneticists now with PHDs, and they work at the same university."
- iARTthere4iam
It's Not Rocket... Oh, Wait.
"The smartest guy from my high school became an actual rocket scientist."
- TheKaptinKirk
Invented Themselves
"The smartest kid in my school was really popular and was one of my closest friends."
"But when he graduated he left everyone and everything behind, including his family. He even changed his name."
"I found out this little bit of information because a friend went to an academic conference and showed me a group photo and he was in it."
"I exclaimed, 'That's my friend Pascal!' He kept his first name but his last name was an anagram of his original name."
- whittlingcanbefatal
"I knew a guy who did this! He was one of my best friends' older brothers. He got a degree in German and moved to South Korea for a little while."
"Next thing we knew, he had moved back to his native state but to a small town and had taken on a whole new persona. Different name and all. Apparently, he spoke with a German accent in his new life."
"We met a guy who only knew him as the new version. That conversation was wild."
- Zebulon_V
Too Tragic to Imagine
"He got a full ride to Harvard."
"He did an internship his first summer at Intel and was killed by a drunk driver a few weeks after arriving in California."
"I f**king couldn't believe it when it happened 25 years ago. I still can't really."
- bg-j38
Successful Careers
"There are two. I remember one of them crying when they got an A- on a test in seventh grade."
"One of them (the one who cried) is an executive in a Fortune 500 company. Nothing special but making a lot of money."
"The other one is a brain surgeon."
- iamacannibal
Important Medical Research
"She worked at John's Hopkins doing research with Psilocybin for treating mental health conditions."
- ActorMonkey
Making Big Moves
"He moved to Poland and became a Molecular Biologist."
- AJCleary
Happy Ending for the Gamer
"He went to MIT, works for Apple, and has a very expensive home in California. He also has a wife and four kids and seems to be very happy."
"I remember he was programming games in high school and was valedictorian."
"A big nerd who became a wealthy big nerd."
- BullHorn100
A Unique Trajectory
"My best friend (at the time; we drifted apart and speak only rarely now). He got a Ph.D. at Harvard, studied science in Antarctica, and now teaches at an Ivy League university."
- TriTri14
Eternally Confident
"He's a superstar pediatric neurosurgeon."
"He's also the most confident person I've ever met. (Guess you'd have to be, to cut open a little kid's skull and operate on their brain.)"
- Rainpickle
"I saw some interview during a documentary when a surgeon said something to the effect of, 'Yeah, I come off arrogant at times, but do you want a surgeon who's not extremely confident in their abilities?'"
- followedbyferrets
"The gift is self-awareness here. I'd trust him with my life."
- Hormone_Monster69
"Yep. There's an infinite difference between narcissism and actual confidence."
- adamjfish
Going Down Different Paths
"I had such a big crush on her and told her."
"We dated, and then she moved across the country to study and is now a Doctor."
"I'm so proud of her even though our lives changed paths."
- No-Plantain8212
An Honest and Kind Life
"He dropped out of college to marry and support the much younger woman he got pregnant (he was 23 and she was 18, but he clearly loved her)."
"Now (30 years later), he owns a boardgame store with a large back room for mini painting classes and games, and he plays dad to half the neurodivergent kids in town."
"He's still married to the same woman, too."
"It's not a high-flying life, but he makes a difference to so many people."
- Yinnesha
Best Friends Forever
"He just accepted a full professorship at a big university in the States. He's a particle physicist."
"He's also my bestie."
- wscuraiii
While the nerds and the smart kids often get a bad rap during middle school and high school, it's wonderful to see how being true to their minds and their passions could truly pay off in the end.