Love is rough y'all. That is a truth we need to own up to. In fact that is ALL the truth we need. Hear it. Embrace it. And use it. Love is not a fairytale... and that's ok. The movies and books lie to us. Now music has always been a pretty solid barometer; Adele, Beyonce and Taylor have always let us know what is what when it comes to amour. Love takes work and we need to adjust to that, But so many people don't want to hear about it.
Redditor
u/AsontiRelay
wanted everyone to get ready to swallow some hard truths about matters of the heart... take a deep breath... it was asked...
What's are some 'hard to swallow pills' about relationships?
If you're looking for success in love, not listening is not an option. So grab a glass of water or vodka and get ready for some big swallows. Two people or three or more committing and living in a relationship is a recipe for disaster, so it's all about averting the iceberg. And as long as you're willing you can navigate.
Speak Up
Putting off ending things for fear of hurting someones feelings is the worst possible idea.
If the relationship isn't right and you know you don't want to be together then sparing someone's feelings in the short term only leads to more pain later down the line. Be honest and front the horrible conversation.
Value
Not everyone will value your relationship like you do. It's VERY important to make sure you both have the same expectations and values; otherwise like two unequally yoked animals, you will continue to walk in circles over the same ground.
Keep the Circle...
Keeping your friends and hobbies is also good for the health of the relationship, not just in case it fails. It puts less pressure on the relationship to entertain and keep you happy, gives you space, a broader focus and interesting things to talk about. It also helps you be you, who is the person your partner fell for in the first place!
I see Me...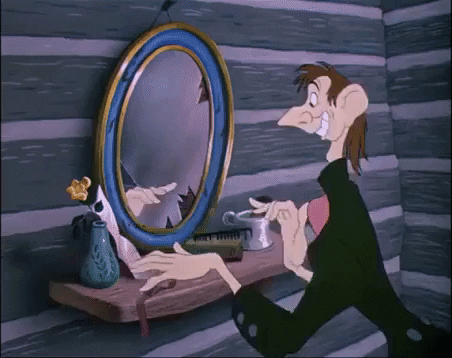 ichabod crane mirror GIF
Giphy
Losing your identity within a relationship is easy to do. Finding it again isn't. Remember to keep your friends and hobbies.
After my last relationship ended I felt guilty for not hurting. I was kind of happy, back in my garage, working on cars with my friends, took a few road trips, my phone was quiet. Crap was cool.
After Her...
I just got dumped by my ex. I couldn't do anything I liked. I couldn't watch the newest pixar or disney movie, play video games or even watch sports. We had to do what she wanted and it got to a point where I was always upset and direct with her and she would never care enough. I also wasn't allowed to talk to my female best friend because we are both nerdy and discussed nerdy things.
It bothered my ex to death that I never talked about nerd passions to her but any time I tried she told me that she didn't care. If it wasn't about her or something we shared in common then she never made an effort to talk to me about it.
See there? That is all a ton of solid advice. As someone who has been single for a decade, I wish I had had a thread like this to read, or I could've listened to my therapists more intently. Oh well, time has passed. In my last entanglement I remember thinking... "But he's just suppose to know all this already. It's Love." Yeah, that didn't work so great. Allow some elaboration.
50! 
At a certain point, you have to accept some particular negative parts of your partners personality or move on.
My husband is almost 50. We've been married for over 20 years. While he will continue to experience personal growth, there are parts of his personality that are likely to not ever change. The same is true for myself, of course.
Ups & Downs
The ebb and flow of it all.
As a teen you chase the butterflies high of relationships. As an adult you have to learn that as your hormones settle, you need settle too and not constantly be seeking the highs and creating conflict to achieve them. Even though the highs are addicting. You need to learn to be good with the chill times.. The comfort. The ease. Don't lose the butterflies completely, of course.. But don't create them with negative behavior.
Create them by pulling your partner in for a long passionate kiss instead of the normal goodbye or hello peck. Or by planning a date or a fun new activity to experience together. Keep each other on your toes in a good way. But be ok when things are just as so.
Stay Sane...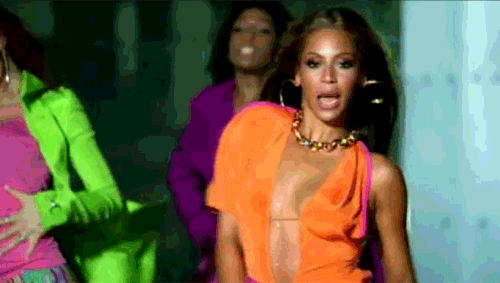 crazy in love dancing GIF
Giphy
Eventually love is not being "crazy in love" all the time.
People not realizing this is a huge cause for divorce I believe. After the first year or two, things settle down and become normal. That's okay. A deeper love will form, but it's not going to be the crazy passionate puppy dog love it was at first. Things evolve and change.
You Knew Boo!
My husband and I have a saying "You knew what you were getting into." When one of us starts getting annoyed with something that is just a fundamental part of who we are our response is always "You knew what you were getting into." Again, we are always trying to grow, but when my husband gets mad that I am not good at cleaning/housekeeping or I get annoyed that he goes overboard with planning for the future we can remind each other that this is who we always have been.
It's a Drama not a Comedy...
Once you get beyond the initial lust/heart-fluttery part of a romantic relationship, you begin to realize that love looks a lot different than the rom-com movies. It's not embracing in the pouring rain, kissing under the Eiffel Tower, trying to board the plane to convince them not to go.
It's handing them a box of Cheez-its when they get home from a 12 hour shift and are too exhausted to move. It's driving them to the airport at 3 a.m. for their dream job interview. It's managing their prescriptions when they get too sick to do it themselves.
Relationships are often unglamorous and while a committed relationship can be very rewarding, there's more to it than you and your hot partner canoodling and going on trips for the rest of your lives. Relationships can take a lot of work, some of it that you will never see coming in the early days.
Wrong!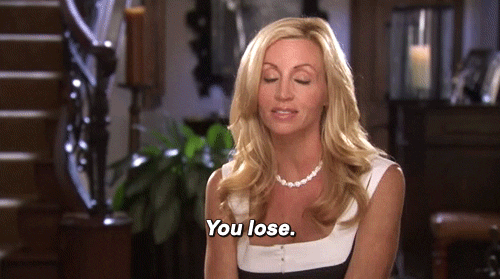 Lose Real Housewives GIF
Giphy
You could do everything right and still lose.
Love is beautiful, but it's also another full time job. Nobody tells you that so allow me to. It's worth it though. With the right person.
Want to "know" more? Never miss another big, odd, funny, or heartbreaking moment again. Sign up for the Knowable newsletter here.

Keep reading...
Show less
We're never that surprised when we encounter people who are lackluster at their jobs. Bad waiters, rude customer service people, dishonest contractors, or inept colleagues abound throughout daily life.
But it's interesting that we expect to encounter that kind of ineptitude far less with certain professionals.
As an example, look no further than the world of mental health. The role of a mental health professional seems to denote such a knack for empathy, patience, and social tact that we're stunned when someone says or does something wildly unprofessional--or downright mean.
Nonetheless, there are problematic people dotting every professional realm, and the mental health sector is no exception.
Some Redditors offered up their finest examples of dreadful mental health care interactions.
Physical_Philosopher asked, "People of Reddit, what is the worst thing a therapist, psychiatrist, or mental health professional has ever said to you?"
Plenty of Redditors came bearing stories that were so bad you may struggle to believe them. These mental health professionals managed to say the most hurtful thing possible at just about the worst time.
The examples were almost cartoonish in how unkind these professionals were.
Salt in the Wound 
"I was dealing with a lot of family issues at the time and my ex had just broken up with me that week so I was taking it fairly hard."
"My therapist said 'it's because they found someone better' and when I said no and tried to explain she just dug in deeper that my ex had dumped me because they found someone better than me."
-- sgrmw
Suddenly, a Brainstorm Session for Insults
"14, telling my shrink about how I was bullied in school."
" 'Do they make fun of your nose?' "
" '...nnnno....?' "
"And that's how I found out I have a big nose."
The Exact Wrong Outlook 
" 'You'll never do an important job like doctor, veterinarian, firefighter, lawyer, conselor...You'll probably end up in a Walmart for your whole life.' "
"I was 8 years old and still remember how mad my parents were lol."
Some mental health professionals were simply too absent to be of any help whatsoever. These people may not have done anything outwardly mean, but their distant, neglectful demeanor hurt just as bad.
Mourning Snooze 
"Nothing. She fell asleep in her chair while writing notes....I was talking about the death of my parents. I was 16. Never went to another therapist" -- Papismurf101
"After reading a few of these I'm convinced some therapists get there education on a milk box. Flipping heck. I'm so sorry that happened to you." -- illthinkofonel8er
When Word and Deed Do Not Align 
"When they say things like 'okay I understand how you are feeling thank you for telling me' but proceeds to ignore most of the things I've said. -- PrestigeZyra
"Ugh I hate that. Sympathy is not Empathy."
"Rephrased: 'Based on what you've shared, I think I'm starting to understand what you have been through. Thank you for telling me. Now you said X, would you like to explain that further so I can better understand?' "
"It's called motivational interviewing and that specific technique is 'reflecting' and 'clarification' to ensure the client is able to fully explain their meaning without the provider 'assuming' anything or ignoring the person's statements." -- jhorry
Proven Wrong Almost Immediately 
"Go back to work, you'll be fine, you don't need different meds."
"3 times being sent home and psych ward visit later" -- BalancedJoker
"let me guess, diagnosed with depression (unipolar). prescribed an SSRI type antidepressant. turns out you have biploar depression and without mood stabilizers the SSRIs sent you into a strong manic episode." -- SecTrono
Finally, some people's therapists had bizarre hot takes that they just couldn't let go of. They introduced theories to explain a patient's situation, and gladly turned a blind eye to any realistic evidence to the contrary.
These mental health professionals treated the session more like a debate than a healing space.
Doubling Down 
"I had a psychiatrist who was convinced I was anorexic even though I wasn't."
"It really sucked because my therapist and my psychiatrist worked at the same company and they had a policy where they don't help people with eating disorders."
"So even though I went to a specialist and they confirmed I didn't have an eating disorder I was still banned from that facility and lost my long term therapist."
-- assainXD1
Throwing Shade on a Healthy Habit 
"I use my creativity with art and craft as both a coping skill and as something that gives me extra purpose in life."
"A psychologist told me that doing so is maladaptive. I didn't go back."
-- BlackCaaaaat
Wut
"Had a therapist tell me that my soul, long before I was born, chose my parents and subsequent childhood abuse so that I could learn from it."
"By this logic, of course, the abused person is always in control and the abuser is helpless. Argue with that logic. Needless to say I never saw her again."
I'm sure there are even more stories out there, and so many egregious comments not included in the list. It's sad but true: some therapists can't help but get in the way of the healing.
Here's hoping you never have any run ins like these.
Want to "know" more? Never miss another big, odd, funny, or heartbreaking moment again. Sign up for the Knowable newsletter here.
Keep reading...
Show less
Trauma. Such a simple word. A simple word shrouded in so much difficulty and pain. When trauma goes ignored and untreated, it festers and grows into many manifestations. One dark manifestation is depression. Everyone, and I do mean everyone at one time or another has suffered from depression. It's unfortunate that there is still such stigma attached to it. Right now the world is in a collective depression and often it's impossible to finds ways to cope.
Redditor
u/Lainnnn
wanted to see who would be willing to share with the world some ways to stay motivated, in the darkness by asking...
Depressed people, how do you motivate yourself to do things, even small tasks? [Serious]
Many people have always suffered from seasonal trauma so this time of year can often be more difficult and this follows the darkness that can mar the holidays. I've had depression all of my life. Mine has nothing to do with a time of year, just everyday in and of itself. Sometimes it conquers me but often I've turned the tables. One breath at a time. They following people seem to understand my method.
Bot Movement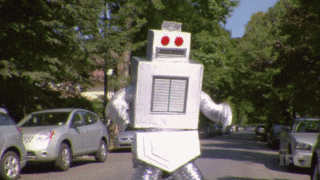 maywa denki robot GIF
Giphy
I pretend that I'm a robot to do very small singular tasks at a time. I really get myself into the mindset that my own motivation doesn't matter at all.
Trickster
I have found a way to trick me into doing stuff: If I'm lying on the couch, basically feeling like complete crap but I know I should rather go buy groceries and cook a meal I tell myself: I'm going to feel like crap no matter what. If I continue lying here, I'll feel like crap, if I go buy groceries and cook, I'll feel like crap. The only difference is that doing stuff and being active will probably help me long term.
So if I'll feel crappy no matter what, I might as well do the thing that will help make me feel better eventually. It kinda helps me to deal with the crappy feeling and I can get myself to do the stuff I should be doing. Doesn't work all the time but often enough.
Slowly
Today I skipped class and just stayed in the shower. And since I was in there anyway I slowly picked up shampoo, slowly washed my hair, etc and just kept moving through my regular wash day routine as if I didn't have somewhere to be. It needed to be done and I knew I'd feel a little better and like I accomplished something.
Simple First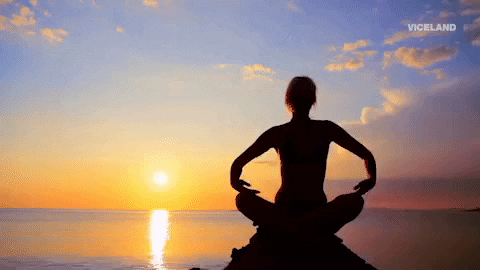 Chill Yoga GIF by MOST EXPENSIVEST
Giphy
If something is worth doing, it's worth doing poorly.
A perfect example is brushing your teeth: Haven't brushed your teeth in months? Just go to the sink, stick the toothbrush in your mouth, and scrub for a few seconds. Don't aim for perfection, just give it a half-assed attempt for 5 seconds.
You'll start to build a habit of brushing, and you'll start to brush better every time.
And also, do things one step at a time. Getting out of bed does not equal you needing to clean the entire house, but maybe that coffee table needs to be tidied up a bit? Maybe toss the dirty dishes in the dishwasher, but it doesn't need to be run today.
Point is, you're doing things that have positive rewards to them. You'll start to see those rewards as something you want more of. Eventually, cleaning will become less and less of a chore, and more about keeping the things you have clean and nice looking because you actually like them.
Wallowing in bed really is counterproductive, but wallowing in bed one day isn't something to beat yourself up over. Learn to forgive yourself and keep reminding yourself that bad days are ok to have.
Things are going to get better.
It's amazing how many of us are walking through each day with the similar weight holding us down and rummaging through our psyches. At this the internet allows us to talk with a little anonymity. For those of you who can't afford therapy just yet or are too bashful, save this thread, I think you'll find many of these suggestions useful. For instance...
Minimal Ways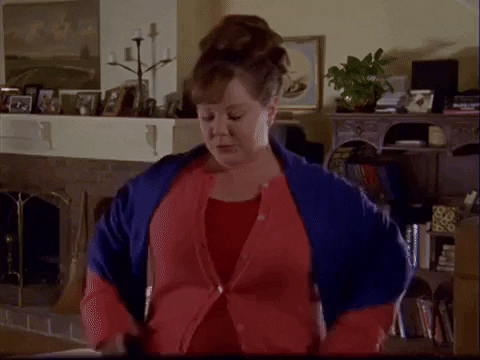 trying to calm down season 1 GIF by Gilmore Girls
Giphy
Another thing for me - is minimize things you are responsible for. If you have a hard time keeping things clean - it is easier with less things.
I just had to do a huge skincare/makeup purge and I had been holding onto expired things and feeling guilty about the money I spent. I forgave myself and threw it all out and then treated myself to the replacements. I'd rather spend more on things I care for and enjoy than have lots of mediocre stuff.
Fives
Celebrating the little things. I'm currently trying to do "five a day", and to nondepressives, they probably seem tiny but to me they are huge.
Like today I got showered, got dressed, made a lunch from scratch, went for a walk and put some laundry in the washer (bonus point, its hung up too!). Whoo, successful day!
Do the Dishes
I honestly just try to make the next hour, next few minutes, whatever amount of time, better for my future self. Lots of "I'll be glad I did this" even simple things like cleaning ONE mug at night so I don't have to clean it for coffee & don't feel SUPER pressured to just do all the dishes right when I wake up.
Peasant Plan
I play 'medieval peasant' so I have to physically react like a medieval peasant to everything in my house that I use.
Use an electric toothbrush? I have to wonder at the magic. Clean running water? I have to shriek in joy, now I won't get the plague! Food in the fridge? Oh my life is bountiful! Automatic lights in the building? Ah!
The light knoweth when I doth move!!! Plants on the windowsill? They must be thirsty have a drink, oh my what a beautiful pot this must be sorcery!
People look at you like you're crazy but the confusion on their faces is worth it and medieval me is very pleased with my life.
Pay Up
I have a little mason jar, everytime I do something, exp; eat breakfast, take a walk. I add a dinosaur to a jar, I also use this for self harm as well, if I haven't hurt myself in a week, I get to add in some dinosaurs. It makes me super happy when I drop in a dinosaur and hear it * clunk * together with the other ones.
Faith and...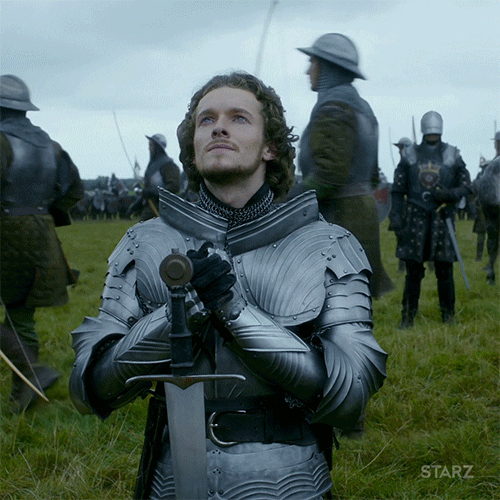 scared season 1 GIF by The White Princess
Giphy
Hope. That some day it's all gonna be worth it and you might thank yourself for not giving up today.
This is all a lot to process. But it's a good process. Process in and of itself helps me and keeps me moving forward. Remember the only way is through, not over. Trying to always get over will only ever lead you back. So come back here and reread and go look up Brené Brown. You're welcome. ​
Want to "know" more? Never miss another big, odd, funny, or heartbreaking moment again. Sign up for the Knowable newsletter here.
Keep reading...
Show less
Humans are a mess. That is the first life truth we should all accept and embrace. Insects shake their heads at us in disbelief. 2020 has proven we are in need of some restructuring and life assistance. And all of that knowledge can leave a harsh taste in our mouths. But we have to drink the kool-aid -the good kind- and listen. To be human is to be in a constant state turmoil, it's just how we deal with that turmoil is what matters.
Redditor
u/Quotestrav
wanted us all to take a seat and let's sip some scolding hot chamomile about the facts of life by asking....
What are some bitter truths about human nature?
The Cover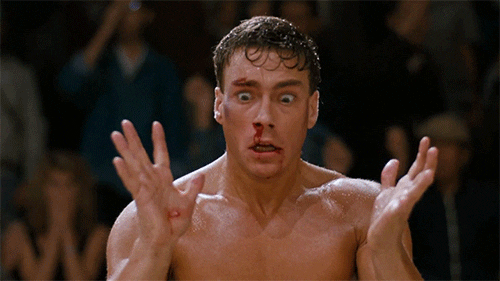 jean claude van damme rage GIF by hero0fwar
Giphy
We often use anger as a cover for everything from sadness to fear because we feel more in control with that emotion.... and that normally makes the situation worse.
Justified
We often justify things that are clearly wrong.
Sometimes that's the only way we can deal with it. Some things are too big for any one person to take down. When a bunch of us get together, we can yell really loud to make change happen. But for any one person, it tends to be easier and safer to believe that the bad thing isn't so bad. It's one of the reasons change is hard.
The Battles
"I can picture in my mind a world without war, a world without hate. And I can picture us attacking that world because they'd never expect it."
-- Jack Handey
Did you know that monkeys actually wage "war" and have some leaders in their groups? I forget which type, probably a chimp, but the researcher who studied that ended up getting depressed for a while. The chimps would even selectively target and kill each other somewhat strategically.
Truth Hurts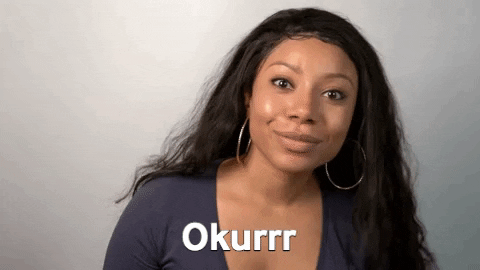 point lol GIF by Shalita Grant
Giphy
There's always going to be someone who will try to take advantage of you or ruin your life no matter what.
Betrayal....
Most humans will betray their values to satisfy a basic need. If you understand how to meet someone's highest need, you can easily influence that individual's behavior. Unless your basic needs are met, it's impossible to pursue a higher level of consciousness. But if I have the luxury of contemplation without worrying about a need for safety, food, etc., what excuse do I have but to lead a life based on values and principles, rather than solely in pursuit of a selfish need?
Don't be Miserable....
Everyone can be toxic, if you allow them to be. Best thing to do is know who's right for you and who's not. Fix your life and choose the right people.
My wife can't seem to understand this, there are a number of people I have said I want nothing to do with because they are not right for me. Life is short and I don't want to spend it with people that are not right for me.
Apparently I'm miserable and intolerant.
Doing the Work
Relationships (all relationships) require investment.
It's easy when you're friends at school or work. The second it becomes inconvenient though things start fizzling out. Why? Because no one makes an effort. If you really care about someone - say it or show them. Even if its just a random text once in awhile, it's those little investments that continue to nurture the connection.
There are so many friendships I used to have that I just let dwindle to nothing. It's no one's fault, but our own - both sides play a role, but at the end of the day you can only control your own actions.
Bye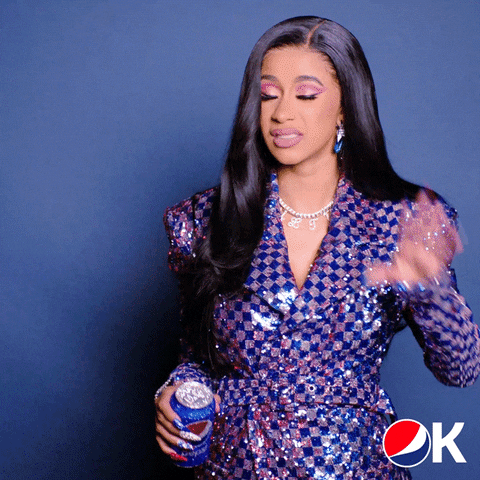 cardi b ok GIF by Pepsi
Giphy
Out of sight, out of mind. Friends drift apart.
I am learning this hard among the pandemic. Especially when people have their own families to take care of. Enjoy your friends when you have them because they don't last forever.
You have no idea....
That we are, all of us, under the right circumstances, capable of murder.
When I was in an abusive relationship I was extremely close to this point. I was in a foreign country, no friends, no family, nobody I could run to. I had nothing left. Every time he hurt me I often considered stabbing him to death so I could be free. The only reason I didn't was because he was a foot taller and 200lbs heavier than me.
He could've easily killed me, dumped my body somewhere, and gotten away with it. Obviously I eventually got out of there and that country, but sometimes I still think about how close I was to being ok with the idea of killing someone to save myself.
Fool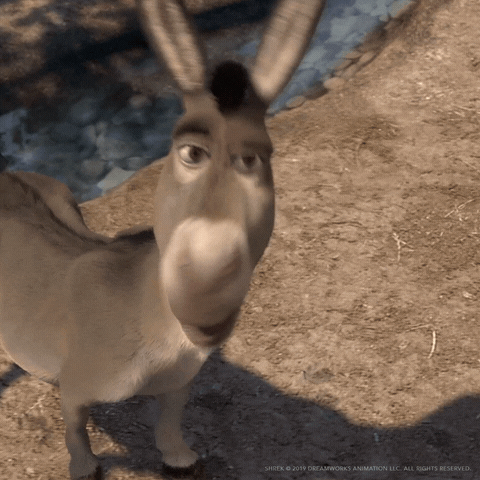 Yes Please Smile GIF by DreamWorks Animation
Giphy
It is human nature to think wisely and act foolishly.
Want to "know" more? Never miss another big, odd, funny, or heartbreaking moment again. Sign up for the Knowable newsletter here.

Keep reading...
Show less
Therapy is a wonderful experience for so many people. It's a tool that allows us to secure our own well-being with the help of a compassionate, engaged supporter sitting right across from us (in normal times, that is).
And yet, many people are not in therapy.
That is the case for a vast array of reasons. Cost, insurance struggles, lack of time, simply not being ready--all are very real and legitimate reasons.
So a crowdsourced resource like Reddit can be helpful.
A recent thread offered anybody on the internet the chance to anonymously take a look at very real tidbits of wisdom from people's therapy experience.
It's not at all the same thing, but it's nice to dip your toes in this way if you're curious or hankering to talk about the things weighing on you.
Phaesphoric asked, "What is the most helpful thing your therapist has ever said to you?"
Want to "know" more? Never miss another big, odd, funny, or heartbreaking moment again. Sign up for the Knowable newsletter here.
Keep reading...
Show less