Adults Share What Their Younger Selves Would Be Most Excited About In Their Current Lives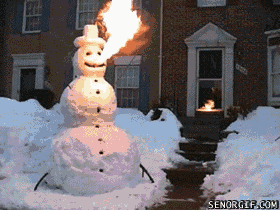 _So much of life is daydreaming, hoping and planning for the future... for the "Who" we can all become. We see ourselves on our own private yachts, strolling casually through our palatial mansions or winning the Nobel Prize or (fingers crossed) curing cancer. It makes you wonder sometimes when you reach a certain stage of life what our younger "daydreamer" self would be thrilled to know about what we've done. _
Redditor __Plastic_Bags asked "What would the child version of you be most excited to hear about you now?"
WAY TO START THE FIRE.
I was doing road work, (cutting loops) and we needed to dry the road off, so I had a flame thrower just blasting the road on the highway. I think 8 year old me would have loved to know that flame thrower operation was in the future.
ADULTING IS LIKE WILLY WONKA.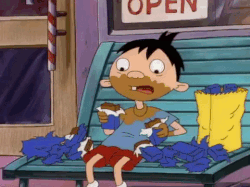 I can buy candy whenever the HECK I want.
ICE CREAM MAKES LIFE WORTH LIVING!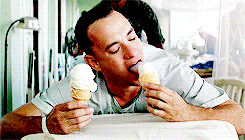 That I ended up owning and operating my own ice cream shop!
THE STARS ARE POSSIBLE....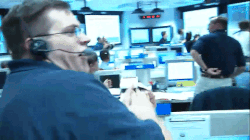 Child-me would be a bit disappointed that I'm not an astronaut, but he'd still be pretty excited to know that I work for NASA.
ONCE IN A GALAXY FAR, FAR AWAY...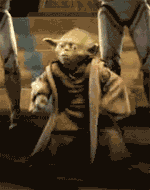 Remember sitting in that chair in Mann's Chinese Theatre on Hollywood blvd watching Star Wars ep4 during your first visit to the USA?
We eventually move to the USA, and you get a gf whom you take to see a movie at the same screening room, and your name scrolls up in the credits on that screen at the end.
WORKOUT GOALS... CHECK!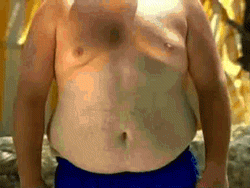 That I'm not fat anymore.
MEDICAL ENHANCEMENTS ARE LIFE ALTERING.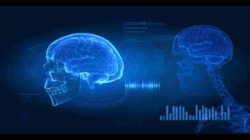 How little blood you need to test your blood sugar. I was diagnosed in 1990, left the hospital with a top of the line glucose meter, and you would not believe the amount of blood we'd have to pull from my tiny fingers. It took a solid two mins (maybe 90 seconds) to get a result.
Five seconds and a tiny drop of blood? Six year old me would've been hype!
ACADEMY AWARDS NEXT STOP!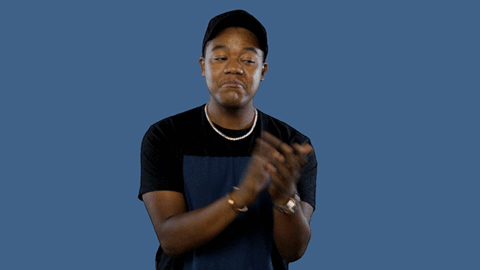 By a couple of freak coincidences I've ended up working on a web series with one of his favorite actors. He'd be pretty stoked about that... hell I'm pretty stoked about it!
IT'S ALL THE LITTLE THINGS.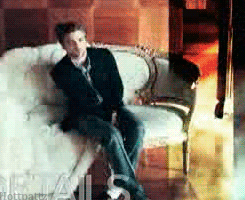 I no longer have to live at home. When I go to sleep, the people in my house are careful not to make loud noises to wake me up. I can have 3 meals a day, and I can have fruit!
I'm not from a bad home per se, they just believed that children should follow adults' way of life. So no breakfast and no fruit/ 10 am snacks to school. Bed time is 9 but the tv will be on blast until 11/12 because children should adapt. On Saturdays we eat at 9 am en then 9 pm. I remember begging for something in between. And now, I make it my priority to have 9 hours of sleep, 3 square meals, snacks in between.
PRACTICE MAKES PERFECT.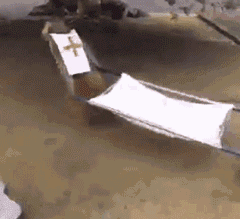 Hey little buddy, you know how you're always squirmy around throw up? You know how you get worried about seeing blood? Well now you are an ER nurse and you see gross things every single day and it doesn't bother you at all!
Oh, and years of working in the back of an ambulance made it so you don't get carsick anymore.
PAIN IS BEAUTY.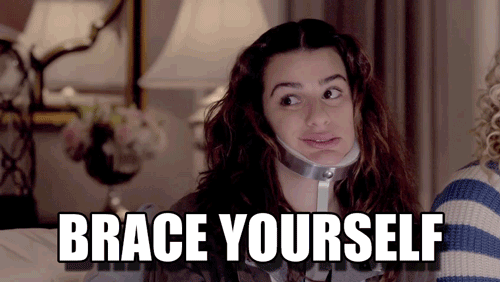 The braces worked and I can now close my mouth without any problem. ????
AND AROUND THE WORLD WE GO!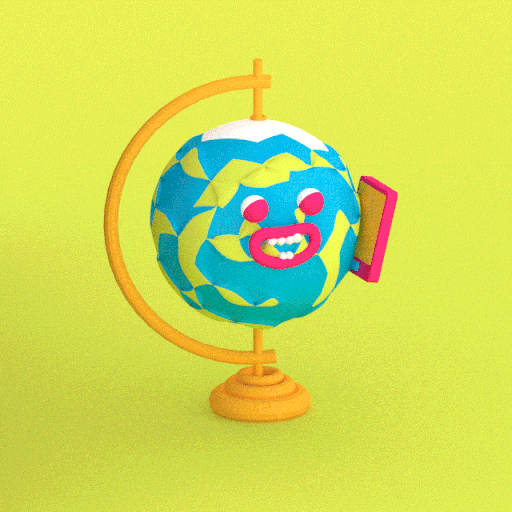 I went to Paris when I was in 2nd Grade and ever since then, I've wanted to live in Europe. I even studied International Business hoping it would make me more desirable to be abroad, it doesn't. Anyways, 20 years later and I have lived in Europe for 3 years now, the first in Spain and the last two in Germany. I get 30 days vacation a year, with a nice salary and can travel quite a bit. I've now been to 17 countries in Europe. Living my dream.
NEVER STOP BELIEVING.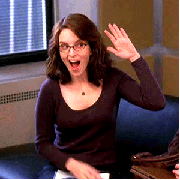 I'm in the process of arranging to work at the research institution I've wanted to work at since I was five.
I have struggled with poverty, homelessness, abuse, and depression, but I'm still alive and I'm going to do science. Little me wouldn't understand all the bad bits, but she'd be damn excited by the good.
I'M FREE TO BE ME AND I LIKE IT!!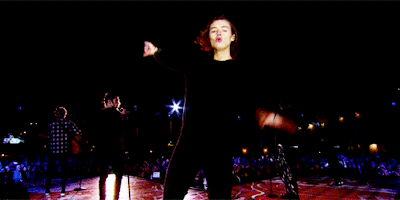 That I can travel to any country I want, any time I want. And go to a shop and buy any everyday item I want, any time I want. Fresh fruit in the middle of winter. Shoes. Books. Laundry detergent.
I grew up in what was then the Soviet Union. "The West", i.e. the first world, was almost a fairy tale. It only existed in books and movies and I wasn't sure if it was actually real. And now I am living in it.
BEING "YOU" MAKES YOU SUCCESSFUL ENOUGH!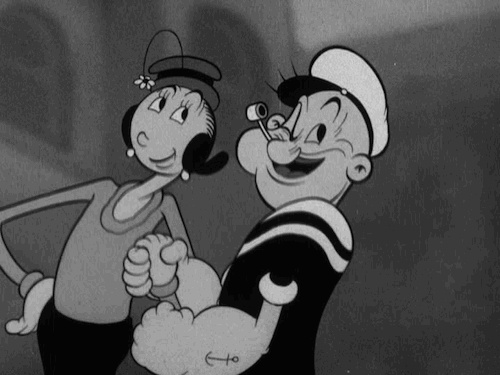 Serious answer here, but the fact that I have a flat screen TV, a girl who loves me (I was a weird kid), and am not obese anymore would make young me pretty stoked to hear.
OH THE PLACES YOU'LL GO...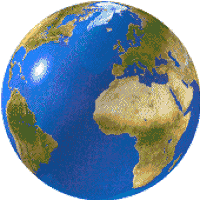 The child me was helplessly stuck in rural Canada with nothing to do and nowhere to go, and she read a lot about other exciting places in the world that she couldn't even imagine having the chance to see (my family does not travel, and couldn't have afforded to at the time even if they'd wanted to). Now I've been to every continent except Antarctica, I travel all the time (in fact, as I write this, I'm killing time waiting for a bus to Amsterdam), and I've seen most of the cool places I read about as a child and wanted to see. I wish I could go back and tell my frustrated former self that she's not going to be trapped and bored forever and that things were actually going to get pretty awesome.
LOVE WILL ALWAYS FIND A WAY.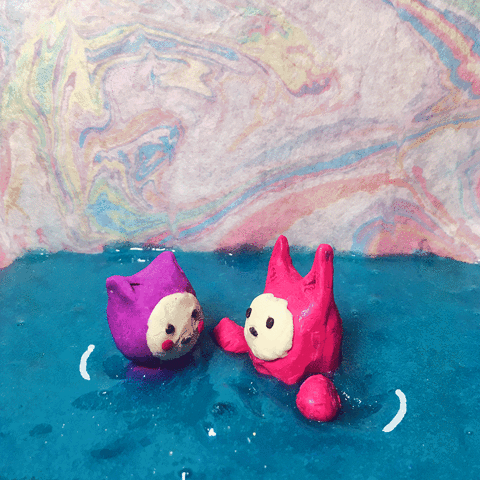 That girl you had a wicked crush on? You'll meet up again in 15 years, and she is going to be the love of your life.
COME FLY WITH ME!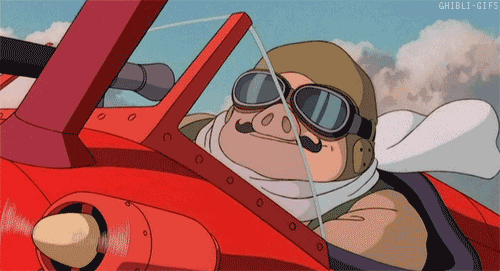 That I get to stay up really late and get paid to take care of airplanes! Six year old me would have CRAPPED himself with glee if I told him that.
THE DEMONS NEVER WON!! :)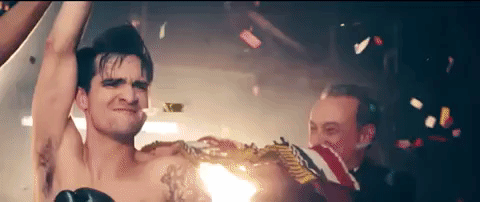 You are in near complete control over your emotions and in complete control over your actions. You did it, man. You learned how to control bipolar. That monster you have inside can't hurt us or anyone we care about ever again. You will not be alone and afraid of your emotions forever. You will eventually make friends and will finally get off of all those pills that make you so numb and cold. You may not be a normal 3rd grader, but normal is boring anyways! It's the different things that make life so interesting. Lastly, you are a good person. Don't ever forget that. No matter what you feel or what you think, you are a kind, intelligent and warm hearted child. You are not a monster, ok?