Look, there's a reason brands don't often choose radical honesty as a marketing tactic when it comes to their slogans.
There aren't a lot of companies that could get away with just telling it like it is - but we can!
Reddit user night_howler_grt asked:
"If brands were brutally honest, what brand would have what slogan?"
And welp ... let's just say Reddit probably isn't going to get itself hired as a marketing professional any time soon.
We love the honesty, though!
Some Zingers For Zuck
"Facebook: your privacy is our business."
"Facebook: it's worse than you think."
"Facebook: we won't let anyone harass you. We don't tolerate it."
"Also Facebook: I see you have reported the same person 30 times due to harassment but we just don't want to do anything about it. Sorry not sorry."
"(True story)"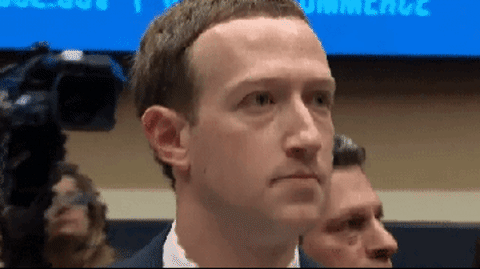 Giphy
Allergy Relief
"Benadryl: you can't have allergies if you're unconscious"
"Last time I took one I slept for like 8 hours straight."
"This was after getting 8 hours straight already and only being awake for about 3 hours before taking one. It was a few days recovering from that!"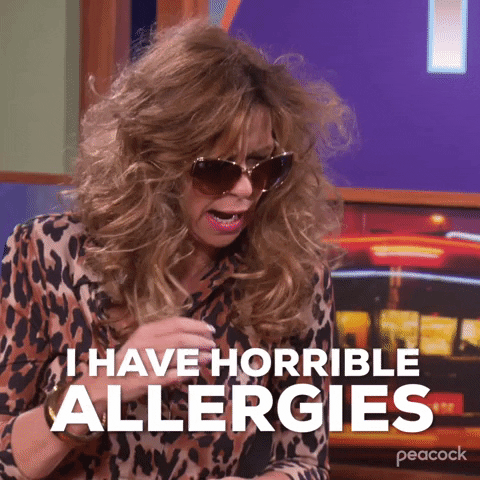 Giphy
Taco Bell
"Taco Bell- same food, different shapes"
" 'What's a tostada?' "
" 'Tortillas, meat, beans, and vegetables' "
" 'What's a chalupa?' "
" 'Tortillas, meat, beans, and vegetables' "
"This is so true. Their whole menu can be boiled down to the same item over and over."
"Yet the only thing people love(nacho fries) they love to take away from us constantly. Who makes these decisions?!"
"Taco Bell: 57 Menu items, Six ingredients!"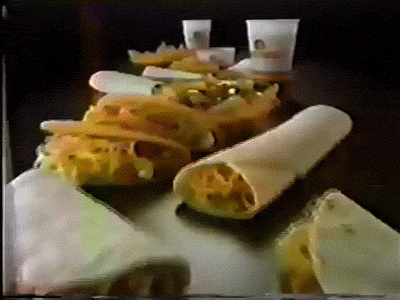 Giphy
Happy To Be Here
"RC Cola: we're just happy to be involved in the taste test"
- jolbina
"RC Cola: it's not much, but it's honest work."
"RC Cola: We know that's your last 1.25"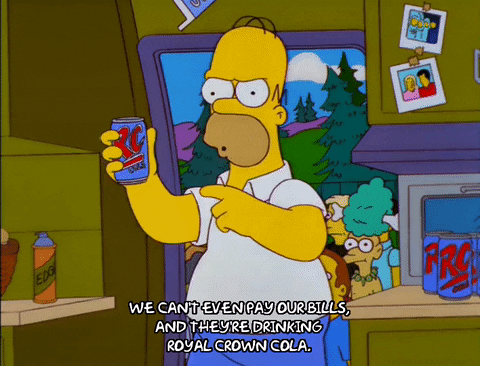 Giphy
Ads on Ads on Ads
"YouTube: You don't matter to us now watch our double ads!"
"YouTube: Ad will end in 5 seconds, after which another ad will play."
"Double? Lucky, I get 4, all un-skippable."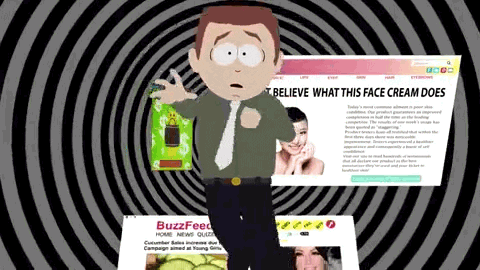 Giphy
Motorcycle Madness
"Harley Davidson: from the Great Depression to your Midlife Crisis"
"Harley Davidson: we also make motorcycles!"
- shebiz
"Harley Davidson: Sure, you COULD buy an Indian or Ducati, but then you wouldn't be able to properly inflict your midlife crisis on everyone in the surrounding 3 blocks."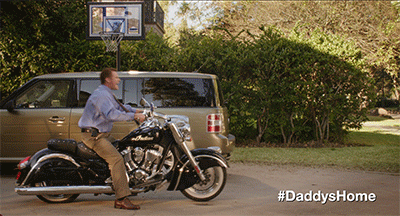 Giphy
Just Not Now
"Tupperware: Have you ever wanted to throw away food, but just not now?"
- ItsDeCia
"Tupper-where the f*ck is the lid."
"Tupperware: remember when you reheated that pasta and red sauce? I'll never forget due to my PINK STAINED INTERIOR!"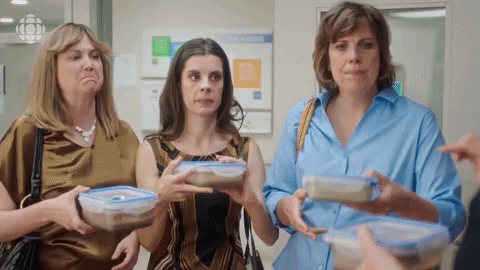 Giphy
To-Do
"Nestlé: Where we treat human rights violations like a to do list!"
"Nestlé: We rob the poor and sell to the rich!"
"Nestlé: water is not for everyone!"
"This is why Nestlé is definitely among the very worst companies on this whole comment thread."
"And not enough people know it."
"When you actually truly believe water is a privilege and not a basic human necessity...you've reached a new level of insane."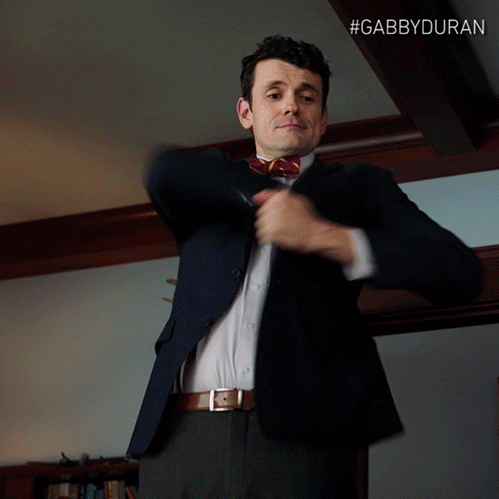 Giphy
Buzzworthy
"BuzzFeed: because you're too lazy to go on Reddit, and we're too lazy to write original content."
"I can see one of the writers awkwardly scrolling past this comment while they're putting the rest into a new article"
"Funny and true. Buzzfeed is how I was exposed to Reddit 😂"
"Same here! I don't think I've been read a Buzzfeed article since I signed up to Reddit"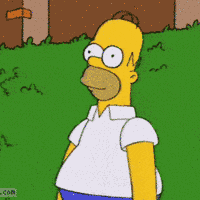 Giphy
Anger Management
"FedEx : our drivers take out their anger on your items."
"FedEx: No we DID knock on your door. Just very very lightly"
"FedEx: F*ck your packages and f*ck you, too."
"FedEx : you bought it, we break it"
- rykef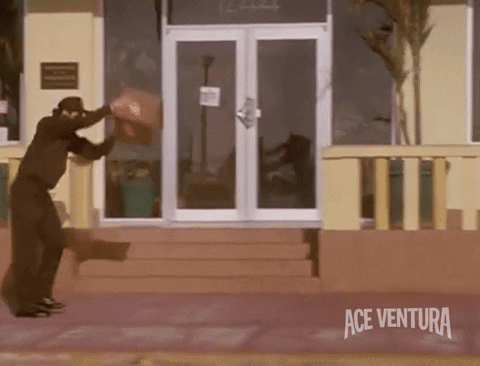 Giphy
If you're a brand manager or marketing professional reading this ... ya know ... feel free to throw these Redditors some job offers! They might be exactly what you need to revamp your image.

You can't fix it if you don't know it's broken, right?

OK who are we kidding, these brands totally know how people see them and none of these slogans are ever getting anywhere—regardless of how honest they are.

What honest brand slogans would you pitch if you could?
Want to "know" more?

Sign up for the Knowable newsletter here.

Never miss another big, odd, funny or heartbreaking moment again.
Keep reading...
Show less
Companies use many slogans to get people to buy their brand.
The slogans often incorporate your other senses, telling you to "follow your nose" or listen for the "snap, crackle and pop," adding a visceral feeling to the cereal.
The UK brand cereal Coco Pops appeals to both children and adults with its time-tested slogan,
"Loved by kids, approved by mums."
This time tested catchphrase has been known by so many, that when a little girl questioned it, you might think, "Why?"
…Hold on, what's Coco Pops?
Anyone else's maw go raj if you open a box ae cereal when there's already a box open?? Sorry hen I'm fancying coco… https://t.co/spFiP9XX4x

— Paige Haynes (@Paige Haynes) 1549499007.0
why is maccys abroad SO much better than UK maccys ???!!! BBQ rib sandwiches and McFlurrys with coco pops and caram… https://t.co/U6RslGIC2U

— mins (@mins) 1549564121.0
Being a kid and the biggest decision of my day was either Coco Pops or Frosties. Also not having to pay bills. #TheThingIMissMost

— Sam (@Sam) 1549569724.0
weirdest thing happened was makin some coco pops as u do n a huge fuckin rock coco pop came flyin oot the box ? wit the fucj

— Jordan Alexander (@Jordan Alexander) 1549549672.0
As the tweets above clearly show, Coco Pops is a British variant of a cereal called Cocoa Krispies in the United States. The Kellogg's cereal started being sold in the United Kingdom in 1961, and has become the default name for the chocolate rice puff cereal in many other countries.
The slogan for the product in the UK seemed pretty innocuous, and Americans may find it similar to another cereal product by General Mills — Kix.
"Kid tested. Mother approved."
But both of these have a problem. The slogans pre-suppose that a mother is the caretaker. Yet this is not the case for many families.
10-year-old Hannah-Marie Clayton's mother often travels for work on an airline. Her father generally prepares her breakfast.
She didn't want him to feel left out. She also realized there are other kids out there who may not relate to the phrase.
A family could have the father be a single parent. Or maybe the child has two men as parents. There are many options that would mean there isn't a mother in the family.
Last year, Kix changed their slogan to
"Kid-tested. Parent-approved."
So Hannah-Marie, with support from her parents, wrote a letter to Kellogg's to have them do the same with Coco Pops.
She wrote,
"I feel that quote is sexist, men are also able to make breakfast.
"My dad does it a lot for me because my mum works away a lot and is not always there for breakfast.
"I would recommend instead of putting 'mums', put parents or carers. It would just mean a small change. In this world today we shouldn't just rely on women."
Surprisingly enough, Kellogg's agreed. They wrote a letter back stating,
"You recently shared your thoughts around the statement of 'Approved by Mums' on our improved recipe Coco Pops.
"I wanted to let you know that we've recently renewed our research and our new pack design will refer to approval from both mums and dads.
"Apologies for any offence caused and thank you for your feedback, which has played a part in our decision to change."
It's a great change!
Loved by kids, approved by parents. https://t.co/VqcxJiaY9Q

— Diplomierter Armleuchter (@Diplomierter Armleuchter) 1549491888.0
Kids change the world: https://t.co/5ZdbuRZXnz

— Kindness Club Book (@Kindness Club Book) 1549438977.0
Though some can't quite wrap their heads around why this is important to some,
Good Lord its a freaking box of cerial..don't people have anything better to do with their time?… https://t.co/pSQCf8HGCA

— Michelle Frazier (@Michelle Frazier) 1549464914.0
Hannah-Marie's mother was very proud of her daughter, saying,
"I hope it shows her that you can make a difference no matter how big or small if you voice an opinion, even to a large corporation like Kellogg's. I think it's important to teach our children that."
The new phrasing saying "Approved by parents" has already started appearing on Coco Pops boxes in stores.
Keep reading...
Show less