The nose is constantly being attacked by odors of the world.
Going through one day without having to hold my breath during a certain point, is a miracle.
Of course, I'm a New Yorker, so I maybe exaggerating for people in the countryside.
What's funnier is odors that are pleasant, that shouldn't be.
Have you ever looked and something and thought... "yuck."
But then you smelled it and it was like... "oh lovely,"
Redditor HappQueue wanted to know what aromas are arousing to the senses that may come as a surprise to many. They asked:
"What smells good but shouldn't?"
For some odd reason I love the things burning. Anything, food, pots, pans. You name it. Weird.
Blow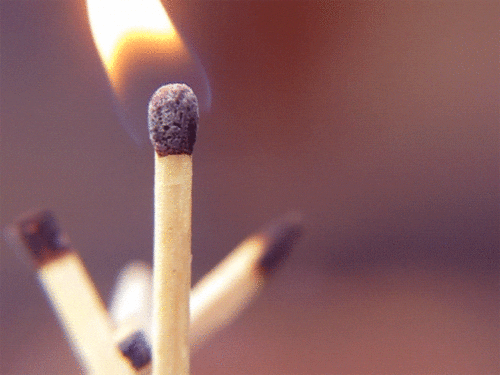 fire burning GIF
Giphy
"Matches/candles on a birthday cake. I remember lighting matches as a kid purely to blow them out and inhale that sweet match-y smell."
semispooked
"guilty good"
"I work at a Chemical plant. We make a highly acidic product that is dark blue, viscus, highly corrosive, and smells exactly like Fruit Loops. It is incredibly disturbing."
Turin082
"Organic chemistry has many 'guilty good' smells. Thiophosgene (sulfur derivative of a chemical weapon used extensively in WW1) apparently smells like meat. Phosgene is used to make polycarbonate, thiophosgene is used to make some sulfur-containing molecules which eventually end up in therapeutic drugs."
HammerTh_1701
I can't huff it...
"Paint, specifically house paint. I love the smell. But anytime I hear that anyone is painting a room or their house, I volunteer. I just love sitting on the floor in a room that's been freshly painted, closing my eyes and just inhaling that slightly chemically, slightly creamy aroma."
Neowza
A Hint of French...
"A fish and chips shop burnt down as couple blocks from work a few years ago. The whole neighborhood smelled amazing for days. Just the slight hint of French fries. Nothing overpowering. It was so awesome. Until I found out someone was trapped in the fire and died."
stevey_frac
Drag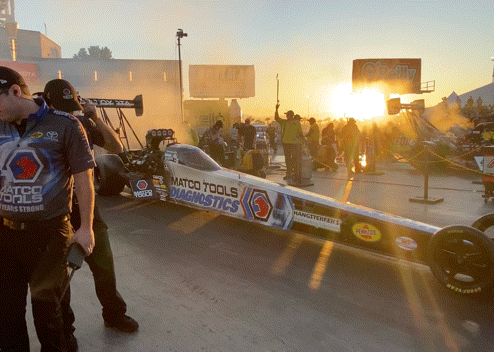 Drag Racing Vegas GIF by Don Schumacher Racing
Giphy
"Race fuel. Instantly puts me in a good mood as it reminds me of going to the drag races with my dad when I was young."
garfnodie
Fuel and matches get me too. And they sort of go together. Interesting.
Just like the Movie...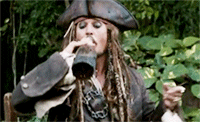 Johnny Depp Drinking GIF
Giphy
"The water from the Pirates of the Caribbean ride. Mmm, bromine."
Stalkerslovemy
"This is one of my favorite scents of all time, and Disney is very aware that people enjoy it. Evidently it's a lot harder to recreate than just adding bromine to water."
cash4panties
"black widow".
"There's a chicken wing restaurant near my house that has a challenge sauce called "black widow." The owner claims it to be around 500,000 scovilles. A few years back some buddies and I decided to try them, the sauce was a dark molasses color and smelled almost like a BBQ sauce, no hint of the danger that lurked at all. We each grabbed one wing and it went terribly. I don't know how something so spicy could smell so innocent."
Final-Chapter
Endless Weekend
"Hotel/rented rooms whenever you go on vacation. There's this particular smell that just says 'you are on vacation,' especially on a beach/swimming trips/out-of-the-town vacays."
Yummy_Llama
"Bath and Body Works has a plug-in scent called Endless Weekend that replicates that scent (to my humble nose)."
Exxcentrica
"oh no..."
"Someone you are attracted to's body odors. Anyone else who is slightly unhygienic smells repulsive."
Mini_gunslinger
"I remember back in high school a girl leaned over, sniffed me, told me that I smelled really good, and asked me what cologne I was wearing. I asked if she was joking, and she's like, no, you smell really good. When I told her I had just gotten done with gym class, she gets a small 'oh no...' look on her face and turns away. I think we both had a revelation that day."
user deleted
That Smell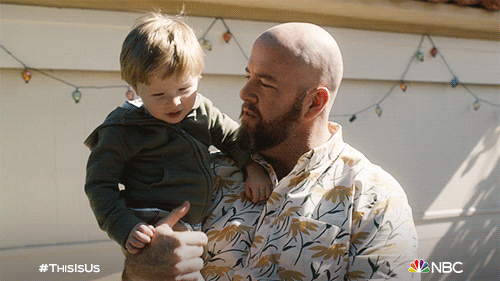 Smell It Season 6 GIF by This Is Us
Giphy
"The smell inflatable things give off. I have no idea how to describe it, but it's… nostalgic? to me."
crestfxllen
I do love the smell of plastics and inflatables. Ahh....
Want to "know" more?
Sign up for the Knowable newsletter here.
Never miss another big, odd, funny or heartbreaking moment again.
Keep reading...
Show less