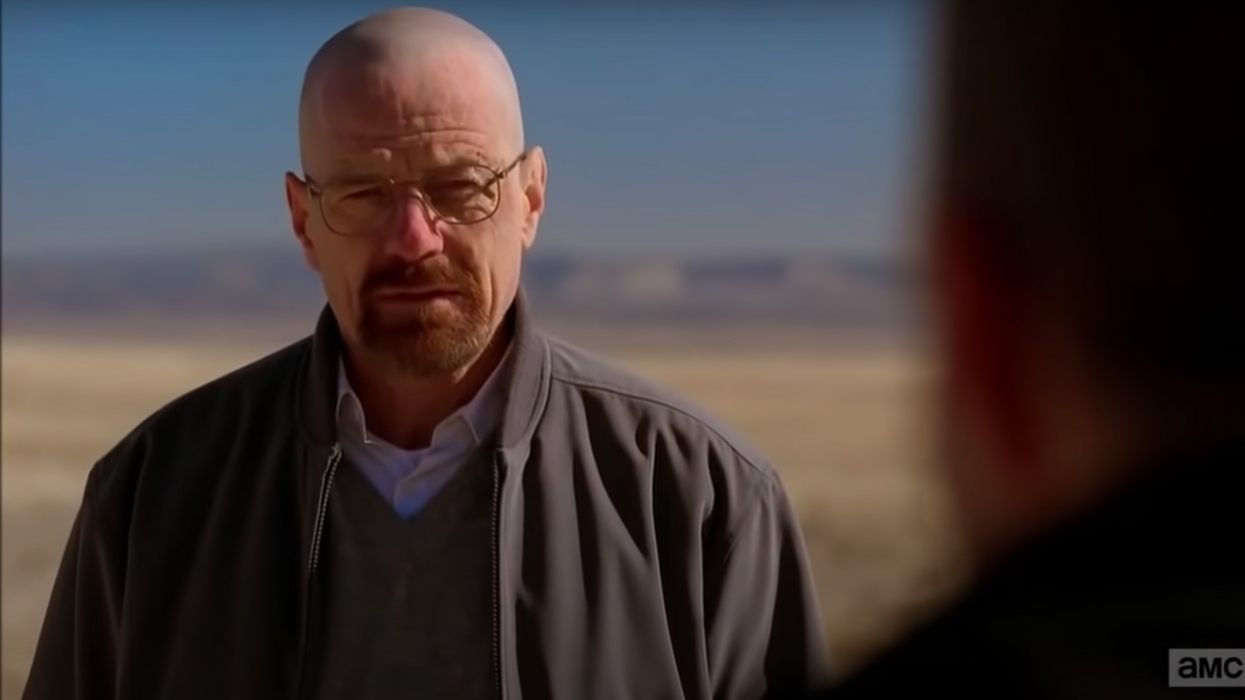 Few people bought the idea of Bryan Cranston in the role of Walter White before Breaking Bad premiered. But anyone who sat through that entire show had to admit that the man's talent is undeniable––and that no one else could have played that role to such brilliant effect. Much of the initial pushback came from the fact that before Breaking Bad, Cranston, who is also a highly accomplished stage actor, was largely known to audiences as the dad from Malcolm in the Middle. That's the thing about good actors––they surprise you.
People told us all about the actors who didn't seem right for the roles but quickly changed theirs minds when Redditor wfpbgoals asked the online community,
"Which actor seemed miscast in a role but ended up killing it?"
---
"I think I was of the opinion..."
"I think I was of the opinion that Joaquin Phoenix was an odd choice for the role of Johnny Cash until I saw his acting and heard his phenomenal voice sing these classics."
He sang his way to an Oscar nomination! He was pretty damn good––and at the time, probably an unconventional choice.
"Tarantino breathed new life..."
"Everyone thought Travolta had been miscast in Pulp Fiction because at the time his career was on its knees. And he hadn't been cast in anything noteworthy in a very long time.
Tarantino breathed new life into it his career by giving him the role."
This is true! His role in that film revived his career and catapulted him to stardom, though it's safe to say that at this point he might need another role of similar caliber if he wants to headline major projects again.
"Really came out of nowhere..."
"Patrick Warburton as Lemony Snicket. Really came out of nowhere for me."
I wasn't feeling it at first––and to be fair, I don't particularly care for the 2004 version of A Series of Unfortunate Events––but Warburton was excellent.
"Based on some of his other work..."
"Rob Lowe in Parks and Recreation. Based on some of his other work it didn't seem like the role of an enthusiastic health nut fit him but he killed it."
"She was fantastic..."
"I remember going to the theatre to see Silkwood in 1983 with Meryl Streep and Kurt Russell. When they showed Cher's name at the beginning, people audibly laughed. She was fantastic in the movie and went on to a very respectable film career. I had always thought she was a good actor from her days on The Sonny & Cher show so why not go dramatic? Anyway, I LOVE all her work."
The fact that people slept on Cher's work in Come Back to the Five and Dime, Jimmy Dean... Jimmy Dean a year earlier is CRIMINAL. Criminal, I tell you!
"I'll always refer..."
"I'll always refer to the pushback that Dark Knight got when it was first revealed they cast 'that blonde dude from "A Knight's Tale," and that "10 Things..." "teen romance"' and the Internet collectively went "WTF???".
Wow. That was a huge error on our part."
911 Operators Break Down The Strangest Call They've Ever Received | George Takei's Oh Myyy
Bet people regret their reactions. Wonder what Heath Ledger's career would look like right now had he not died before The Dark Knight was released?
"In 2002..."
"In 2002, nobody could imagine Matt Damon playing a CIA assassin with amnesia. I saw the preview on TV and was like, "the dude from Good Will Hunting?.
The Jason Bourne movies are among my all-time faves now and I can't picture anyone else in that role."
"She was the most believable..."
"Cate Blanchett as Bob Dylan in I'm Not There. She was the most believable Dylan in that movie by far."
"In the books..."
"I was skeptical of Pedro Pascal as Oberyn Martel in Game of Thrones. In the books, the character has a darker, more commanding type of charisma, but Pedro's version was terrific."
"Yes!"
"Robin Williams in One Hour Photo.
He already showed with Good Will Hunting and Bicentennial Man that he can also do drama, but a thriller with him as the main actor?
Yes!"
A bad actor can take a miscast role and turn it into an utterly painful mess. But a decent actor can really work wonders with a seemingly miscast role and wow audiences to the point that they can't imagine anyone else in the role. Now, that's talent.
Have some opinions of your own? Feel free to tell us all about them in the comments below!
Want to "know" more? Never miss another big, odd, funny, or heartbreaking moment again. Sign up for the Knowable newsletter here.
Related Articles Around the Web