A man shared a video of a baby being fitted for his first hearing aid and being able to hear his parents' voices for the first time.
Because of the baby's sweet reaction, the baby's first adventure with hearing sounds to go viral for the second time since 2014.
In the original video, we first see the hands of an audiologist, fitting the seven-week-old baby, named Lochlan, with a hearing aid. The baby cries at first, which audiologist deems as normal, since wearing the device can be uncomfortable and takes some getting used to.
But almost immediately, as a result of hearing the audiologist explaining this, and hearing his parents' reactions to the hearing aid, Lochlan visibly pauses and processes the new stimuli.
Then, somewhat hesitantly at first, the baby smiles, probably realizing this is what his parents sound like.
You can watch the video here:
This little boy got his first hearing device. His smile says it all. 🙏🏻 This is the Twitter content I'm here for... https://t.co/3DMRsQ3ljt

— Buitengebieden (@Buitengebieden)1582181816.0
The video is an extremely sweet moment of a baby's totally wholesome reaction to what surely felt to him like a whole new world.

And the internet clearly was not upset to see this sweet content reemerge.
@buitengebieden_ I'm not crying, I just have something in my eye 😭 https://t.co/CFhbrBSBEf

— Grizzly's Lab (@Grizzly's Lab)1582182807.0
@RexChapman This is moment man... https://t.co/t9QuEn01w1

— Dread XCII (@Dread XCII)1582217173.0
@RexChapman SPECTACULAR!!!!! Tears of joy welling up in my eyes!!!!!! 🤗🤗🤗🤗💯💯💯💖💕💖💕💖

— Gangsta Granny 🌊 (@Gangsta Granny 🌊)1582216815.0
@RexChapman @thenehaabalodhi Wow , this is really cool. His faces were precious. He went from being angry that some… https://t.co/7is7Z5kTia

— Conspiracy Analyst (@Conspiracy Analyst)1582221476.0
@RexChapman https://t.co/4WP8DqLuCh

— CA Rider 🌊 (@CA Rider 🌊)1582219004.0
But February 20 was not the first time we were able to see this special moment, as it actually premiered back in 2014. While the video from this year has nearly 8,000 retweets, it had over 26,000 retweets back in 2014.

When it went viral that year, shortly after the baby had actually been fitted with his hearing aid, BBC News and other media streams contacted his parents for comment.
You can watch the BBC News coverage here:
It's a heartwarming video to watch, as these parents have clearly found comfort in being able to provide a special tool for their child. They acknowledged the possibility of using sign language with their child but clearly preferred the use of hearing aids.

Lochlan was previously diagnosed with a severe hearing impairment in both ears, which not only meant he would not be able to perceive sound, but he was also extremely unlikely to be able to develop his speaking skills without some form of intervention.
Lochlan's parents, Michelle and Toby, shared their feelings surrounding that first moment of witnessing their son hearing sound with BBC News.
Michelle said:
"We were completely overwhelmed and so emotional when the hearing aids were turned on. We were crying from happiness. Our baby not only smiled for the first time but more importantly, he heard, and his whole world just opened up."
Toby added:
"His future changed. Being able to hear, the opportunities in life now have grown a lot more. We chose to go the hearing way. There's other parents who choose more sign language, but we thought Lochlan would have better opportunity in life to be in the hearing world."
Though some may disagree with Michelle and Toby's assessment of being successful or not via hearing aids or sign language, surely everyone can agree that Lochlan's reaction in the video is adorable.
Keep reading...
Show less
This hilarious video shows the moment a "show-off" dog owner attempted to leap across a flooded path - only to slip and fall flat on his back in the mud.
Harry Way, 19, was out for a walk with his girlfriend Abi Chamberlain, 20, and their nine-month-old golden Labrador puppy Milo on Sunday, in the wake of Storm Dennis.
When the couple came across fast-flowing flood water blocking their usual path, Abi cautiously tiptoed through the current to the other side - but Harry was feeling a bit more daring.
Egged on by excitable Milo - who was clearly keen to leap across to the other side - Harry took a leap of faith across the flood water, and ended up skidding onto his back in the wet mud.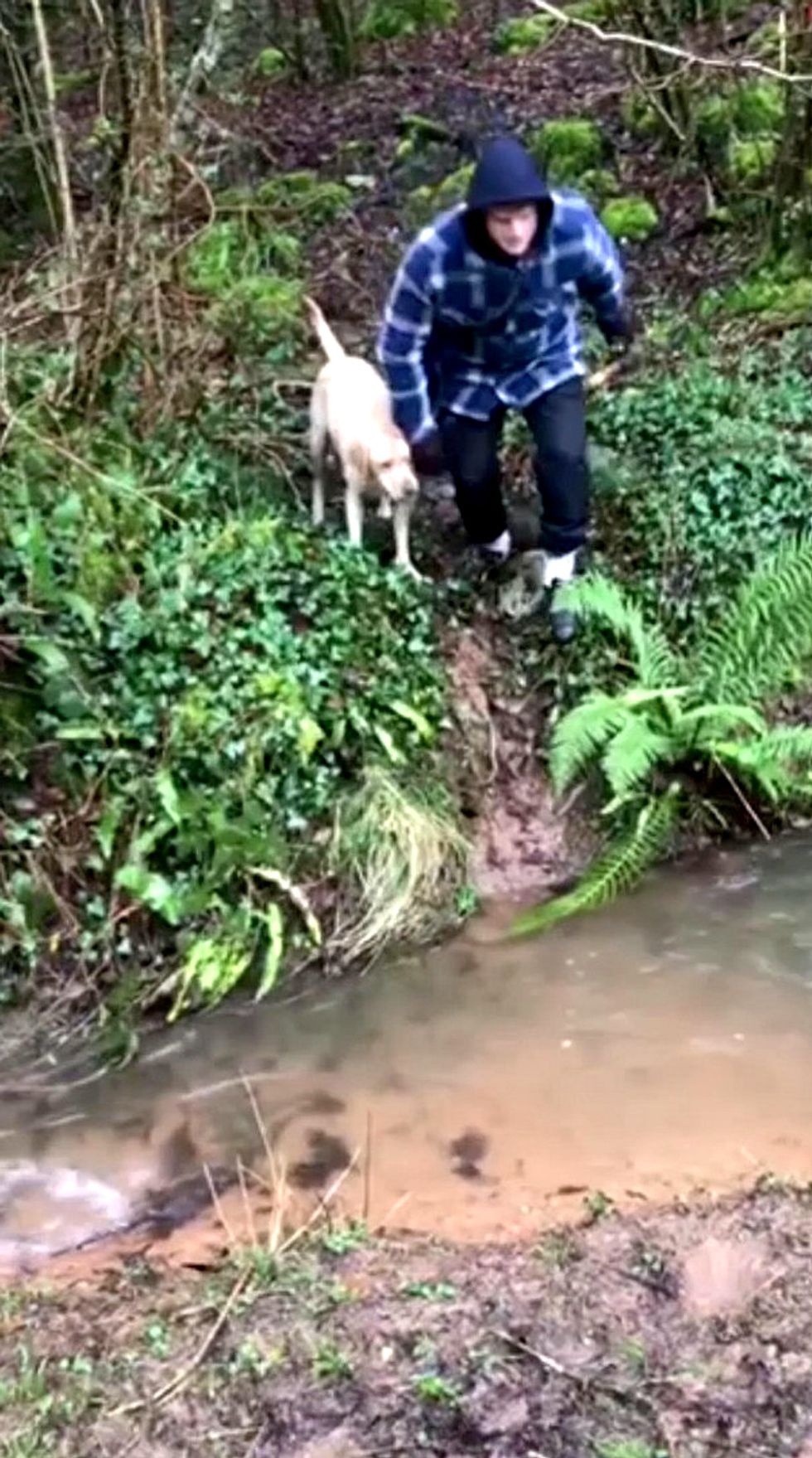 Abigail Chamberlain /SWNS.COM
Abi can be heard bursting out into laughter as her hapless boyfriend lies in the mud - while Milo bounds across the water and playfully leaps on his fallen owner.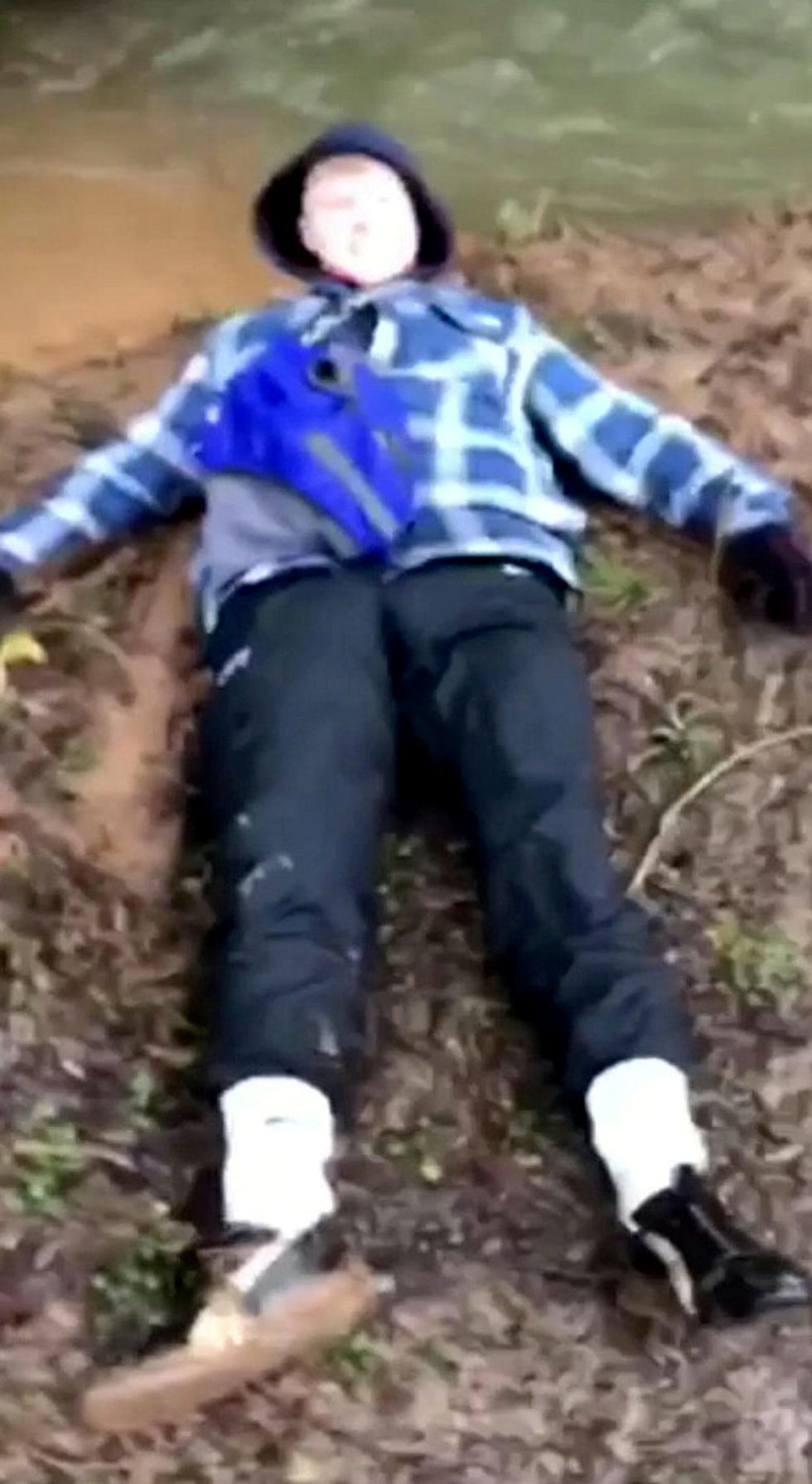 Abigail Chamberlain /SWNS.COM
The video was captured in Chepstow, on the border between Monmouthshire in Wales, and Gloucestershire.

Abi, who runs her own luxury hampers business, said:
"I found it so funny. He's always trying to one-up me on everything and he obviously thought, 'I can show off here.'"
"He's really annoyed today because I won't stop teasing him about it."
She added that the flooding in Chepstow has only got progressively worse since Saturday, leaving her and fitness instructor Harry working from home.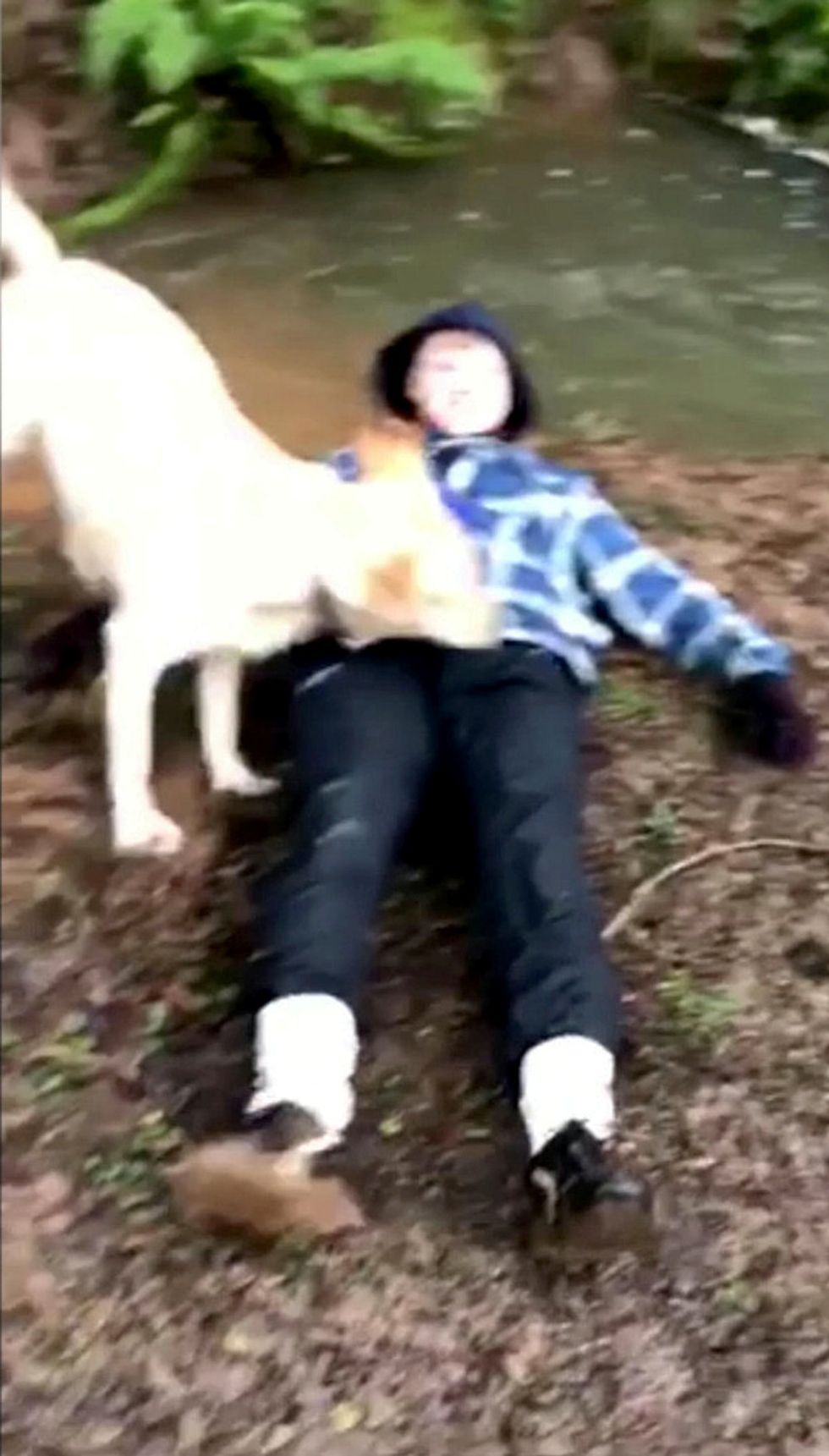 Abigail Chamberlain /SWNS.COM
Speaking about the dog walk on Sunday, Abi said:

"Everything was flooded, including the footpath we usually take the dog along. Milo loved it, though. It's his favorite walk ever."
"We had to shove him in the shower when we got home - all our carpets are cream, so it was a bit of a disaster getting him through the house into the shower."
Keep reading...
Show less
A new viral internet video featuring some a capella singing strangers proves that, apparently, the underground metro station is the place to find the real show stoppers.
For one amateur singer and songwriter, the video's explosion brought her the 15 seconds of fame that everyone's chasing.
As for the others in the video, they were either uncommitted or downright hostile.
Facebook user Kevin Freshwater spent a Sunday afternoon running around Liverpool, England with a smartphone camera and an unplugged microphone. With deceiving speed and zero regard for personal boundaries, he approached strangers in public and encouraged them to sing all sorts of popular music, from Queen to The Fresh Prince of Bel-Air theme song.
Freshwater would suddenly appear inches from a stranger's face, shout "FINISH THE LYRICS" in an unconvincing game show host style voice and sing the first line or two from the song, stopping to let the person finish.
People in Liverpool were WILD.
At the 2:15 mark of the video, Freshwater approaches a woman in the metro station. She was more receptive than most and accepted the call-and-response with a shy vibrato.
An impressed Freshwater egged her on.
Two lines later she was full on belting the song, "Shallow," popularized by Lady Gaga and Bradley Cooper in the 2018 A Star is Born remake. Who knew the Liverpool metro station had such acoustics?
Listen to that echo.
When Freshwater posted the video to Facebook and Instagram it gained quite a bit of traction.

solar_moon13/Instagram

aidan_ingham92/Instagram

ruanjansevan.r/Instagram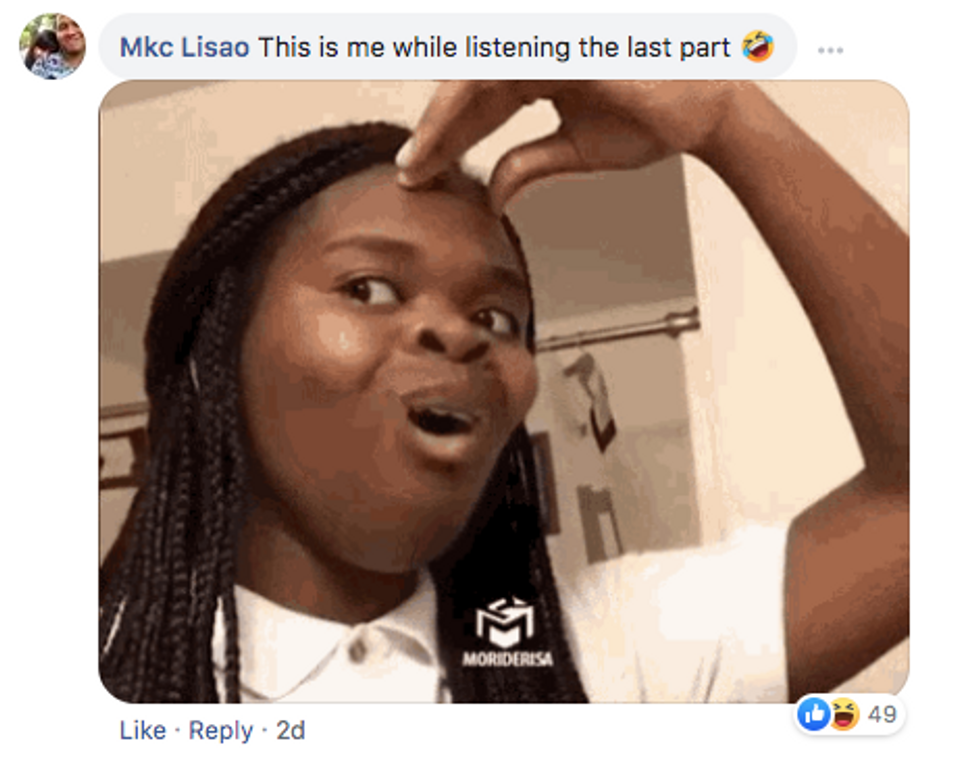 Mkc Lisao/Facebook
When the video was reposted on Twitter, it really began to make the rounds.
@AMENARTPOP ASK HER TO RELEASE THE ALBUM!

— Syndication Studios (@Syndication Studios)1582067192.0
@AMENARTPOP @ericmorley09 https://t.co/oD0wyxRo9x

— JC (@JC)1582054040.0
@AMENARTPOP https://t.co/nLMOqJWbzY

— Goonies Goodies (@Goonies Goodies)1582057479.0
When some internet sleuths found Charlotte Awbery's Instagram, people were quick to check out what else she's been up to.
She now has 70k followers and over 17k likes on her most recent post, which became a forum for heaping praise after the subway "Shallow" performance.

matheusbarroz/Instagram

fortitu/Instagram

johnwayneholland/Instagram

dbaz93/Instagram
One other singer, at the 0:43 mark in Kevin Freshwater's video also garnered a good amount of positive buzz, though not quite to the degree as Ms. Awbery.

He's a singer in his own right as well, with an Instagram full of his performances, one even on Britain's Got Talent.
It goes to show that you never know what kind of talent is walking around you on the sidewalk or in the subway.

Keep reading...
Show less
You can buy all their music, see every movie on opening-night, or attend every game in the front row.
But the ultimate fandom is waking up from surgery obsessing over your hero in a slurred-speech anesthesia stupor.
And one young woman who did just that for her hero, Green Bay Packers quarterback Aaron Rodgers, has now been handsomely rewarded for her obsessive dedication in the coolest way (that pun will make sense in a moment).
Callie Kessler, a young woman from Connecticut, recently had some surgery on her throat to remove her tonsils. She woke up focused on one thing and one thing only: a deep, abiding, sob-inducing—and immediately viral—love of Aaron Rodgers.
Well, that and popsicles.
Next thing you know, she had two new friends—Rodgers and his girlfriend, retired racing driver Danica Patrick—and more popsicles than she could possibly dream of.
It all started with her anesthesia-induced devotional to Rodgers and frozen treats, which immediately went viral.
As Kessler put it:
"I love him. I want Aaron Rodgers to come and then my throat wouldn't hurt. Then we could be best friends forever... Aaron Rodgers, he would buy me 400 popsicles."
Wow, yep... that's love!
Kessler also expressed her gratitude for Packers running back Aaron Jones—even though her family didn't know who he is.
"Aaron Jones-uh! You don't know who that is!...Thank God we have a running game so the pressure's a little relieved off of Aaron, cuz he's so great."
And before you knew it, Jones was responding to Kessler.
And suddenly, an online campaign began to get Rodgers to respond to his #1 fan.
And then Danica and Aaron responded in the coolest way possible.
But that wasn't just a cute Twitter joke—they actually sent her 400 popsicles!
The good people at Otter Pops, not to be outdone, then doubled down on Danica and Aaron's gesture.
And soon after, so did the namesake company itself, Popsicle!
Of course, other folks on Twitter were delighted by all this icy-cool sweetness.
So what does Kessler think about this whole thing?
As she told Milwaukee's CBS 58:
"I'm sorry for being so embarrassing... But he's a great role model and someone who I look up to... Go Pack Go!"
Hard to argue with that.
Keep reading...
Show less
Elementary school is where we first begin learning about the real world.
We learn math and reading and writing, sure, but we also learn how to share, how to apologize, how to work together and respect each other.
Big stuff!
But it's also where we start learning about what petty, jealous monsters human beings can be. And it is that lesson that one little girl learned this week—and she was emphatically NOT. HAVING. IT.
Tabitha Garcia, a mom from Texas, shares her daughter Taylor's most adorable and funny moments on her Instagram page @tabgeezy. Her most recent post showed a whole other side to the usually smily Taylor.
In short: if you come for Taylor's favorite pencil, Taylor will come for YOU.
See, Taylor recently received a special pink pencil as an award for perfect attendance at school. A high honor.
And it seems SOMEONE, who will remain NAMELESS but is DEFINITELY NAMED LIZZIE, decided Taylor's pink perfect attendance pencil was now HERS.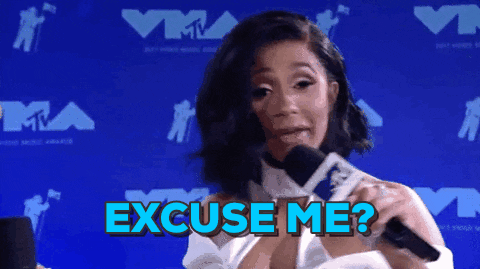 Giphy
The gall...
So how did this all go down?
Well, let Taylor tell you.
Prepare to be outraged.

So just to recap: Taylor put her special Pink Pencil for Perfect Attendance in the sharpening box and when she went to retrieve it, it was gone.
Then later, she saw Lizzie using her pencil—LIZZIE, who'd had the unmitigated temerity to be in CA-NA-DA and hence could not possibly have perfect attendance.
JUDGMENT FOR THE PLAINTIFF.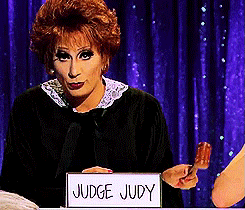 Giphy
On the other hand, Tabitha may have a point.
It is just a pencil, and they do all write the same. That's fair, and—wait, you know what? NO.
This is egregious. Are we now in a world where people can just say "LOL this is mine now bye"? Who does this Lizzie person think she is, Christopher Columbus‽‽ This is an absolute outrage.
JUSTICE FOR TAYLOR!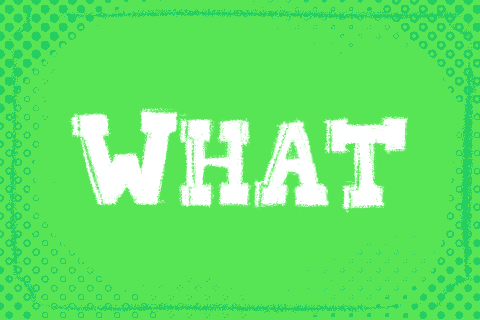 Giphy
Anyway, Taylor's recent lesson in the unfairness of life definitely struck a chord with the internet.
Safe to say Taylor has plenty of back-up!

I know I'm not ready to be a parent bc I'd be at that school the next day like "Yal deadass finna come up off my ba… https://t.co/ODx10NVbtH

— Dreka Gates 💕 (@Dreka Gates 💕)1580446043.0
CA👏🏾NA👏🏾DA👏🏾. You can't have the Pink Perfect Attendance Pencil if you have passport stamps, Lizzie! https://t.co/sVq7JN5EoR

— April (@April)1580479856.0

@naturalmane/Instagram
Might pull up to the playground. I just want to talk with lizzie. "You think you tough because you taller than me,… https://t.co/q3B1MOmTNZ

— quinta brunson (@quinta brunson)1580489623.0
Lizzie can get CHINNED from Canada to the U.S., period. https://t.co/ordBAuX7oA

— CHIKA (@CHIKA)1580481980.0

@celizabeth82/Instagram
This is my pinned tweet until she gets her Perfect Attendance Pencil back from Lizzie. https://t.co/f7Qr5hgjoF

— SeanKentComedy (@SeanKentComedy)1580482030.0
i'm calling the cops on lizzie... GIVE HER BACK HER PERFECT ATTENDANCE PENCIL!!! https://t.co/DMbN8GxuUj

— Ethan Harvey (@Ethan Harvey)1580483782.0
Lizzie's mom after she finds out she's trending on #Twitter for nabbing this girl's Perfect Attendance Pencil. https://t.co/MZU9diBRWq

— Rachel Cullen Designs (@Rachel Cullen Designs)1580483767.0

@michae_b/Instagram
oh nah. me: "what's lizzie's mother's phone number?" https://t.co/D0LZWJuoI2

— freddie ransome (@freddie ransome)1580483898.0
Me and Lizzie's mama are having some words. https://t.co/w5x0gMvhsp

— brittany packnett cunningham (@brittany packnett cunningham)1580482594.0
@_FemGod People driving by the school looking for Lizzie to politely ask her to return the Perfect Attendance Penci… https://t.co/LEFyn9jHG9

— Carla Wants Poetic Justice (@Carla Wants Poetic Justice)1580481234.0
The message here is clear: In a world of Lizzies, be a Taylor. Put THAT in the second grade textbooks.
Keep reading...
Show less