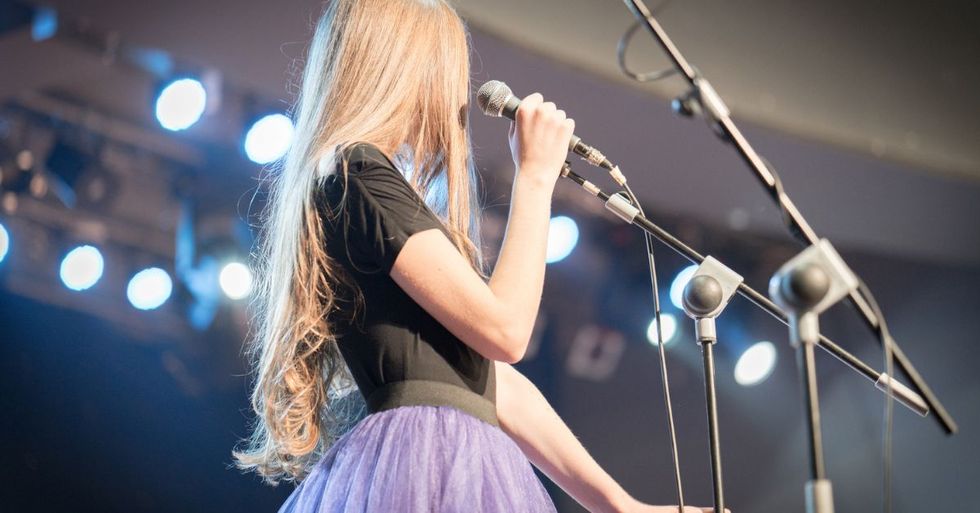 Everybody wishes they could be famous and sing. Singing is a gift, or a very well learned passion. And not everyone can do it. The sooner you know the better. Case in point… Redditor aitapoorsinger to discuss her story for some feedback. So naturally she came to visit the "Am I The A**hole" (AITA) subReddit. […]
More
As relationships get serious, it's understandable that one will want to know as much as possible about their significant others.
That is, until we make a discovery about them which might forever change how we view our relationship.
Sometimes, it might be a discovery that might just take some getting used to, even if we'd have been better off not knowing.
Other times, however, this newfound information makes remaining in this relationship untenable.
Redditor Mr_MightyMouse was curious to hear what people wished they'd never learned about their past and present relationships, leading them to ask:

"What is the one thing you found out about your S/O you wish you never did?"
He was anything but faithful

"He cheated on me."
"When I had cancer."- stolliolli
Her one true love... wasn't me
"She drunkenly admitted to her friends that her ex-boyfriend was the one and she'll never get over him."
"Still not sure how to handle that information."- FreeFoot_
Complicit without knowing it.
"She was an opiate addict."
"I was funding her addiction unknowingly."
"I was helping her destroy herself and I was too stupid to realize that."- Local64bithero
Moving way too fast
"Not that it was that traumatic as we were only dating a few weeks, but she started real deal crying when I wouldn't put her on my life insurance."- Toasted_Bagels_R_Gud
Someone needs to sharpen their aim...

"I hang up a towel to dry my hands in the bathroom."
"Sometimes I would find it on the floor and think hmmm the towel fell off the rack."
"TEN YEARS GO BY."
"One day my husband casually says 'you are always so quick to do laundry, like if I accidentally pee on the floor and clean it up with the towel it is gone so quick'."
"I'm like what.... what?"
"WHAT!!!!!!"
"So yea, I've been drying my hands with pee towels for 10 years."
"FML."- kperkins1982·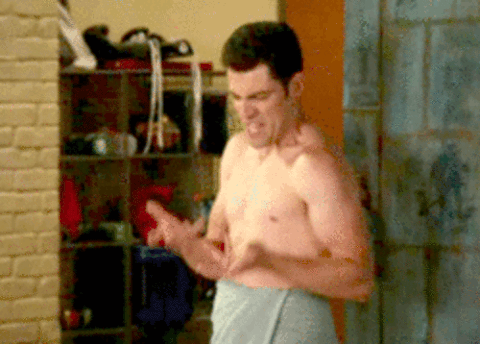 max greenfield towel GIF
Giphy
A club no one wants to belong to
"I was dating my ex for two years and she drunkenly confessed that she had cheated on every bf she had ever had."
"We broke up not long after."
"Then found out she was also cheating on me with multiple people from the office."
"I'm now happily married!"
"She also hid her then current bf from me when we first hooked up, he was asleep in another bedroom and we was in a different bed."
"She told him I missed the train home and needed a place to get my head down."- JancingSalmon
A stronger connection than they knew.

"He once dated a girl that he was getting fairly serious about until he showed up to a family event and she was there."- rowenaravenclaw0
What was he up to?
"He had a notebook of every detail of my life, including menstrual cycle, and also kept all the details of my friends and family members."
"Even ones I had never mentioned."
"And we were only together for two months."- totalfranmove
The news no one wants to hear
"That she had Cancer, which ultimately took her."
"That is literally the only thing I found out about my late wife that I ever regretted."- d20gamerguy
A happy anniversary indeed.
"This is NSFW."
"She gave me her phone to look for an address and make a restaurant reservation for our 7 year anniversary."
"I don't know why she gave me her phone, but I guess it was just destiny."
"Someone sent her a video on Whatsapp, and the next message says 'tomorrow again?'"
"From the same person."
"Now I am not one of those people who checks my partner's phone, I don't like that."
"But I was curious and clicked on it. It was a full 2 minute video of her hooking up with someone"
"Needless to say there was no anniversary dinner."- kmiaw
Even though everyone here says they wish they'd never learned these things, one has to imagine some of these people are, deep down, grateful.
As they may have been saved from trouble or pain down the line.
Even if it doesn't make these discoveries any easier.
Keep reading...
Show less
Being cheated on is a horrible feeling.
And some would say that cheating on your significant other is inexcusable.
Perhaps that's why when partners come up with excuses and reasons as to why they cheated often make these situations so much worse.
But in some cases, these excuses might end up lightening the situation, owing to the sheer idiocy of these justifications.
Redditor tall_boizz was curious to hear the lamest, most ludicrous excuses people were given from their unfaithful partners, leading them to ask:
"What is the dumbest explanation you've heard from someone who cheated?"
I saw you yesterday!

"I missed you."
"I was on a short vacation."- haynb03
It's not me, it's you

"'If you had confidence in yourself, none of this would have happened'."- marques33
Well, you did
"'I didn't want to hurt you'"
"Way to go, dude."- taalnerd
It was out of grief
"'My grandmother died'."
"I didn't realize cheating on your girlfriend is the standard grieving method." - User Deleted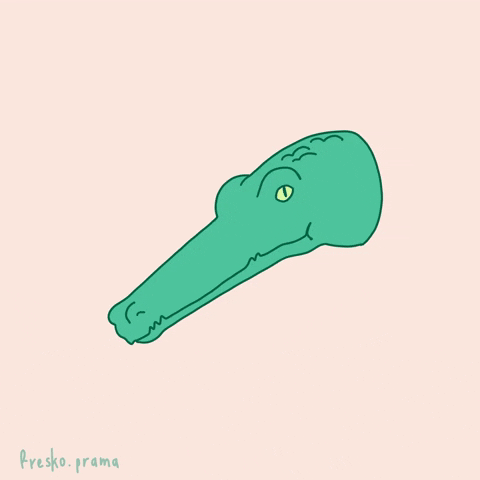 Tears Crying GIF
Giphy
I'm only monogamous in the city I'm in.

"'When you said you wanted to be exclusive I thought you meant exclusive here'."
"'You never even asked if I had a boyfriend'."
"I had been 'dating' this girl for 3 months in college when she admitted that she had been in a long distance relationship with her boyfriend from high school the entire time and she had slept with him each time she visited her parents, which was at least once a month."- dring157
Um, what?

"'You deleted your Facebook, and my friend and I thought that was fishy'."
"I don't even know where to start with that kind of rationality."- RandylVlarsh
We were just too perfect
"'We never have any fights'."
"So you decide to cheat so I can get mad at you?"- somerandomredditor18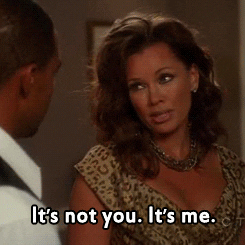 vanessa williams GIF
Giphy
Hypocrite!

"'I wanted to try something new'."
"He cheated on me with his ex."- meeez80
Quid Pro Quo... OOPS!

"'I thought you were doing it too!' "
"F*ck him!"- mawo77
I had to compartmentalize
"A friend in a long-distrance relationship who only saw his GF on weekends because she was at an army posting at the other end of the country during the week."
"He found out she was cheating on him with some guy."
"Her explanation?"
"'Well, for me the army and my private life are two different lives, so it makes sense I have two different boyfriends'."
"For context, I'm from Germany, this was the German army, and 'the other end of the country' was about six hours by train, the train being free for soldiers."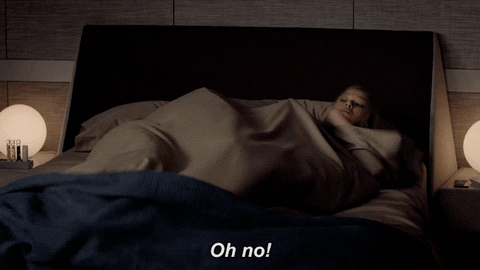 fox broadcasting sleeping GIF by The Orville
Giphy
When people need to dig up excuses as laughable as these, it's often because they are well aware they were in the wrong.
Hopefully, the unlucky partners of this unfaithful, motley crew can take solace in the fact that they are now much better off.
Keep reading...
Show less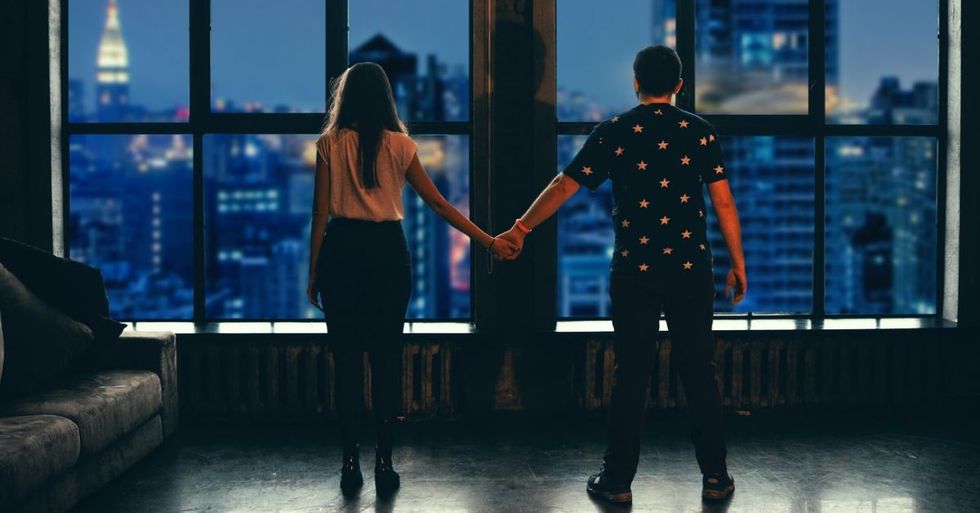 Dynamics in a relationship can often lead to choppy waters. The truth behind every love story can be played from a different angle. You just need to be sure everyone's angles are somewhere in similar degree. And never discuss relationships during drinking games. Case in point… Redditor boatlyfe12 wanted to discuss his story for some […]
More
Some people have to go.
We are in a place in life where calling out a person is the key.
People don't get to act a certain way just because.
We are withered to the bone with many types of personalities.
And it is time to free ourselves.
Satan be gone!!
Redditor moosesanddave wanted everyone to divulge truths about those that we are just about over having in our lives. They asked:
"Which types of people are you sick of?"
Letting go of people is hard. But the older I get, the better it feels.
Be Nice People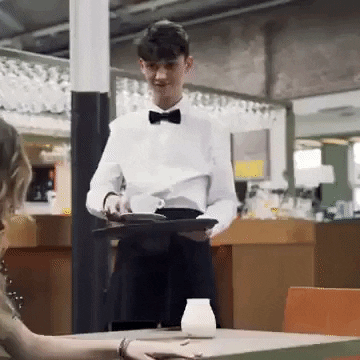 Fail Music Video GIF by FOURCE
Giphy
"People take their aggression out on service workers. They're cowards who pick fights with people they know can't stand up for themselves appropriately because it can unfairly lose them their job."
cannythinkofaname
A Punching Bag
"I don't know about the rest of you but for me 90% of the time it is people that use you as a punch bag in their life. They tell you all the stuff and expect some feedback/support back but you will never get anything similar back. They tend to explode at you for a matter that has nothing to do with you but they choose you because they think you are for granted AKA a punch bag."
ComplexTimekeeper
Let's call her Karen...
"I had a friend like this (let's call her Karen). Super mentally unstable, expected me to come over and listen to her crap at the drop of a hat. The time that truly stands out to me was when I was in the ER with my girlfriend because she'd had a fall and while I'm sitting in the ER, I get a text from Karen asking me to come over because she was needing to have a chat. I tell her I'm in the ER and obviously can't come and her exact words were "all I want is a friend here and you can't even do that for me?"
"I obviously don't reply because f**k that noise. An hour later she sends another text apologizing and saying how she's become "numb to the idea of being in the ER because she has been in there so many times". She eventually removed herself from my life. Good f**king riddance."
High_Valyrian_
Pot Issues
"People who gossip and stir the pot. People who loudly proclaim they hate drama and actually cause all the drama. Girls who put women empowering crap all over their social media but are happy to sleep with other girls boyfriends and gossip about them."
EdgeMiserable4381
Lessons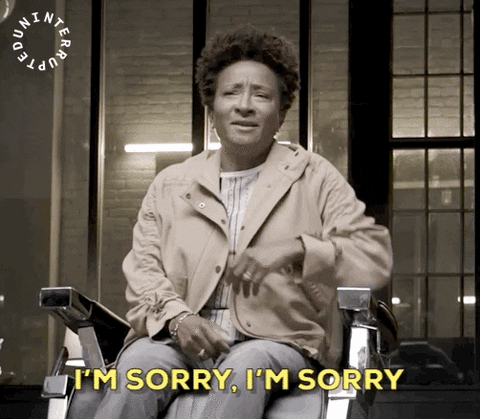 Sorry Lebron James GIF by Uninterrupted
Giphy
"People who can't say that they're sorry or learn from their mistakes, and instead lash out."
lobstahfingah
Sometimes it's just time to let go...
Critique...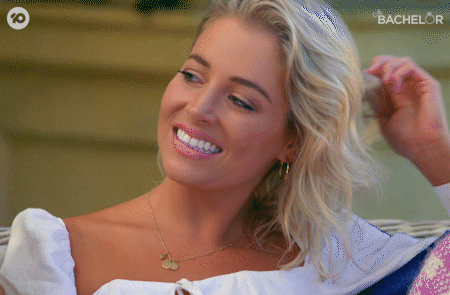 Eyeroll Ugh GIF by The Bachelor Australia
Giphy
"People who can't take criticism and try to blame it to someone or something else or entirely change the topic. Weak."
CaptCojones
Bad Vibes
"Toxic positive people."
Sadstudio99
"I had someone who was fully aware that 2020 was the absolute worst year of my life (and it was pretty sh*t for everyone in general). Despite that he couldn't understand why everyone hated it because he claimed that there were so many games released so it was a good year. Because somehow that was supposed to completely make up for everything that happened that year."
yeetgodmcnechass
Pass on By...
"People that gatekeep. Music in particular. Yea I'm a guy and i like madonna, I must be a wussy. Then I listen to cannibal corpse and similar death metal, so I must be edgy? I love to hear what others listen to. Almost everytime i ask someone what they like, i look up an album and end up discovering something new, but i try to focus on what I like about it. Music can be a very personal thing to people."
InviteDry3356
One Time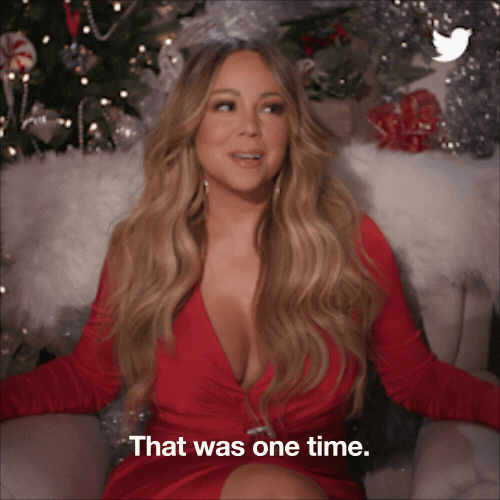 Mariah Carey Tweet GIF by Twitter
Giphy
"One uppers."
"'Dude, that's nothing! One time I...'"
_ImNoJedi_
Time to take out the trash. Bye....
Want to "know" more?
Sign up for the Knowable newsletter here.
Never miss another big, odd, funny or heartbreaking moment again.
Keep reading...
Show less