The list of what irritates me is endless.
I mean... breathing too loud or dust can set me off.
I'm a bit unstable, yes.
But I'm not alone.
So let's discuss.
Redditor Aburntbagel6 wanted to hear about all the times many of us just couldn't control our disdain. They asked:

"What never fails to piss you off?"
I feel like this article can go on forever. Let's get some highlights.
Wasted Time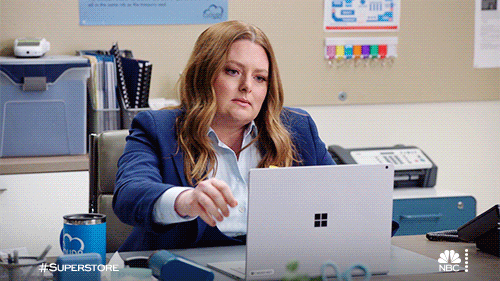 Nbc Im Done GIF by Superstore
Giphy
"Meetings that could and should have been an email."
Sirena609
Lotto People
"Getting stuck behind people playing the lottery at a corner store."
thenuggetlover
"I also used to work in a gas station and you're SO right. I f**king hated the lottery people. Especially since my store had a small staff and there was usually only one of us working at a time, which meant that I couldn't get any of my other work done as long as they were there."
"And you're right, it's also pretty sad to watch. I had one lady who used to come in every day and spent hundreds and HUNDREDS of dollars on scratch tickets. One day, she won $200 after spending probably around $600 and she was so excited and saying she can 'finally pay her bills.'"
i-am-your-god-now
Aware...
"No situational awareness. Job, home, shopping, driving. Think for one minute and go about. OBSERVE!!"
Dizzy-Foundation8122
"My mom is one of those people who leave the shopping cart in the middle of the damn aisle and proceed to walk twenty feet away. After correcting her a million times to no effect I just walk away now so people don't know I'm with her."
OutrageousEvent
Shut Up!
"Endless barking in the middle of the night, I love animals but that sh*t I can't stand."
Acceptable-Lemon2924
"Endless barking in general drives me up a wall. One of my friends dogs was barking almost an entire gaming session the other day. I wanted to reach through the computer and smack him for letting it go on."
bangersnmash13
Kindness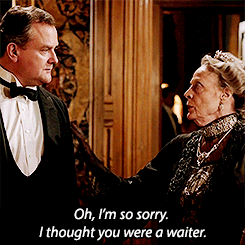 customer service waiter GIF
Giphy
"People being mean to service workers, especially if the workers are very young."'
scaryboilednoodles
All of these things. I hate them all.
Admit It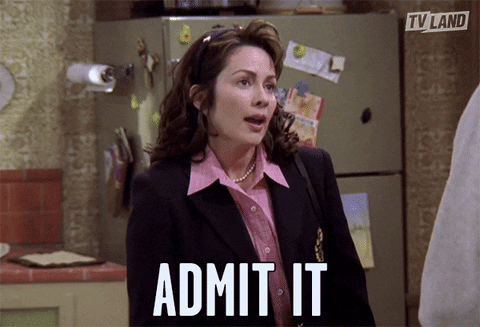 Admit It Tell The Truth GIF by TV Land
Giphy
"People who never accept fault when they mess something up. Like, why blame a million people when it was clearly you who did it???"
Quirky-Area-8978
From Above
"My upstairs neighbors."
lutzow89
"I had terrible neighbors at my previous apartment. It was a one person studio for students, but her boyfriend was clearly living with her illegally and he was loud."
"One night we knocked n the door at 3 AM because of the loud music and an unknown girl opened the door. I just thought they were having a little party. But the next door I saw the girl living there come home with a suitcase after having been away for the weekend... Her BF was cheating on her in her own apartment."
Th3_Accountant
Move Away
"People who sit directly next to me at the airport, movie theater, any other place where you can choose a seat when there is PLENTY of other seating."
BacardiPardy33
"I can't YES this enough and the ones who can't park for crap so they park so close you can't open doors on one side of the car or the ones who park directly behind when you pulled through so the door won't open to load groceries."
BacardiPardy33
It's Over
"People who try to restart old drama. Like I'm done with you, just leave me alone."
Tired_Potatos
"Yep, half the reason I've basically quit playing one of my favorite online video games. People keep bringing old crap up or sh*tting on on someone who used to be our friend. I got tired of it so I just ejected the game out of me."
CaucasianHumus
AHHHHH!!!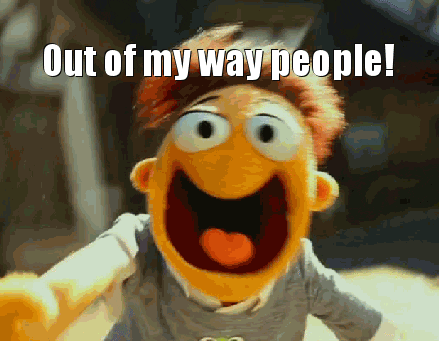 move leading GIF
Giphy
"People walking too slow in front of me with no way to get around them. It's even worse if it's a couple or group taking up the whole sidewalk. HAVE SOME SPATIAL AWARENESS FOR THE LOVE OF GOD!!"
_-v0x-_
Life in general pisses me off. I'm easy.
Want to "know" more?
Sign up for the Knowable newsletter here.
Never miss another big, odd, funny or heartbreaking moment again.
Keep reading...
Show less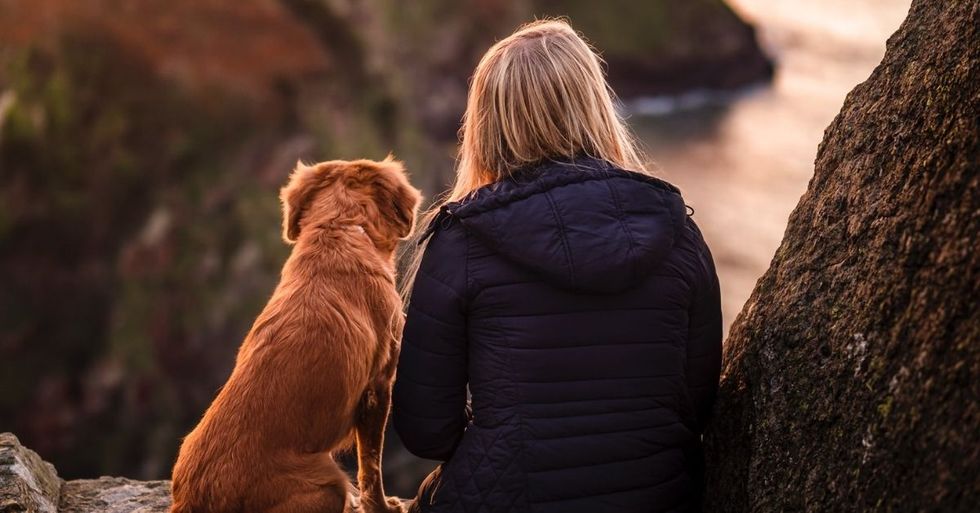 Motherhood. A cause for celebration. Well for the mom's who take the role seriously. What defines a mother? That seems to be a question that arises now and again. Does your child have to be human in order for you to be a mom? Case in point… Redditor Brunch_with_dogswanted to discuss her story for some […]
More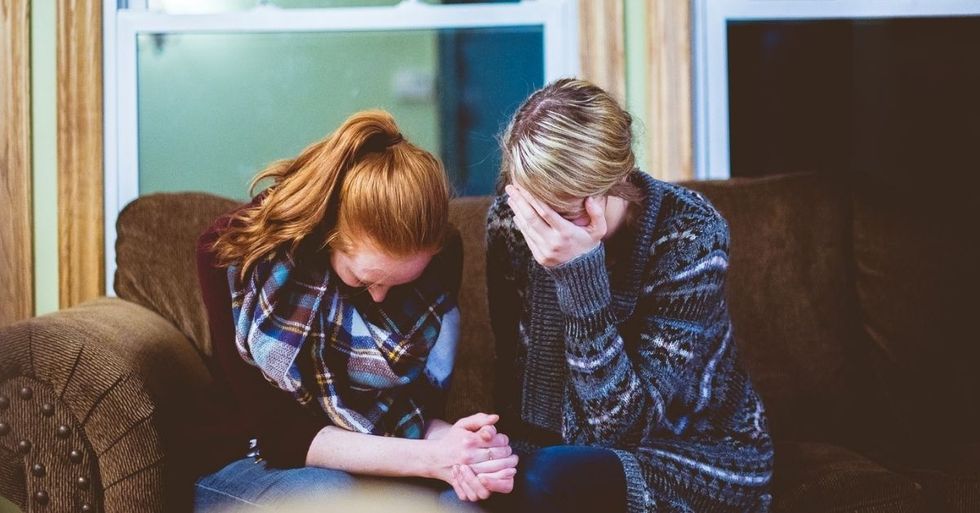 Secrets and lies will always find a way to be freed. It may take a day or it could take decades. But rest assured… the truth will out. And even with the best of intentions, there is going to be drama. Case in point… Redditor throwaway82619237 wanted to discuss his story for some feedback. So […]
More
Everyone has their breaking point, where injustice was done to themselves or to others makes them snap.
These grievances may include a cheating spouse, a lying business partner, or a criminal committing unspeakable acts.
But sometimes, all it takes for an individual to snap and go postal can be due to what others may perceive inconsequential.

Curious to hear examples of what sets people off, Redditor Obese-Feline asked:

"What is a small insignificant thing that makes you really mad?"
New tech can be very cool, but sometimes, our lives can be complicated because of it.
Password Fail
"My password failing 3x, the site requiring me to create a new password, and then when I choose the password I just tried, the site says I 'can't use the current password.'"
"Infuriating."
– AtheneSchmidt

Tricky Ads
"When you're trying to click something on a webpage and an ad pops up between the moment your brain tells your thumb to apply pressure and your finger touches the screen."
– Uniqueisha

"When the ads on a YouTube video don't buffer but the actual video does."
– GengarIsLife

Bathroom Ineptitude
"Showers with confusing hot/cold handles. Automatic bathroom faucets that dont register your hand/motion."
– Latter-Ad6779

Conditional Environmentalism
"In the same vein - when bathrooms only have those disgusting air hand dryers that don't even dry your hands. They're so unsanitary. And then you have to touch the bathroom door handle with wet hands."
"Businesses will be so wasteful and not give a single f'k about the environment in any other way, but suddenly when it comes to providing paper towels to dry your hands, they're all save the trees."
– KATEWM

The Auto-Preview
"Netflix...the way it just starts playing the preview or clip of whatever's on the screen. I don't know why but it irritates the hell out of me. I just want to browse in peace."
– ethottly
Our negligence can humble us right quick.
Caught Unawares
"When I walk past a door and my belt loop or clothing gets caught on the handle."
"1-100 real quick."
– GSG_2022
Wrong Pipe
"Taking a sip of water and choking on it. The next 2 hours of coughing and clearing my throat are just MAGICAL."
– AuroraMeridian

The Detour
"Leaving work only wanting to go home, and noticing I have to spend extra time getting gas."
– BrandanMentch

The things others do can be a real pet peeve.
Thanks For The Signal. Or Not
"people not using turn signals."
– Rainn_boww13
"Just 15 minutes ago I was impressed that a cab driver used his left signal at a 4-way stop so I figured I could cross safely on my side of the street."
"Naw, he just drove straight through and nearly hit me, not making any use of his left turn signal."
– Prize_Guest

Grocery Parking Etiquette
"When someone parks next to the grocery cart return area but doesn't put up their grocery cart."
"I'm like, two more steps and one small push and you're literally done with the cart. I don't get it."
– Twisted_NaeNae

Annoying Favors
"Someone telling me to do something when I was just about to do it. It's childish but it pisses me off so much lol."
– rapey_chef

I can't stand it when people willingly do the things that annoy them.
Like boarding the subway before commuters get off at their stop. They'll block the doorway to give themselves the advantage of getting a seat on the train.
When I'm in a rush and a pathway isn't open for me and the stream of other straphangers also rushing to debark behind me, I'm this close to using my elbow instead of my voice to warn door guards to clear the way.
Want to "know" more?
Sign up for the Knowable newsletter here.

Never miss another big, odd, funny or heartbreaking moment again.
Keep reading...
Show less
Everyone is on edge in this current climate.

And all it takes is one grievance committed by another to make a person snap.
Someone going postal could be the result of a significant other's infidelity, appalling customer service, or individuals on either side of an argument over abiding by certain health protocols.
And that changes day to day, or even by the hour.

For those who are not feeling particularly bubbly at the moment, Redditor Chillay_90 asked:

"So, what ya'll mad about today?"
Being employed is a good thing.
That doesn't mean work conditions are always favorable.
A General Consensus
"Going to work."
– jebidiabooyaa
"I'm grateful to have a job just not always happy to go to it."
– jebidiabooyaa

Uncredited Employee
"Made an amazing job at work and everyone else that was higher up involved 'shoved' me aside and took credit. Now I'm the guy that worked 14 hours a day since mid December and all I got was being credited as some minor helper."
"To make matters worst I complained and my 'reward' was getting extra work and my boss saying 'in Old Rome when a gladiator killed a lion he wouldn't get a day off, he would have to kill another one the next day.'"
"I am seriously considering quitting today."
"EDIT 1: RIP my inbox, I seriously can't answer the literal hundreds of messages I am receiving right now. I thank you all for the support. I wrote in this just to vent some steam and found a lot of support here in a really bad moment. Also I am not considering posting the story again on another board mostly because I just want to move on and forget this happened altogether."
"EDIT 2: Talked to my GF and my parents and they were kinda shocked with this and asked me to quit as both see that this really took a toll on me. We will figure something out in the mean time and I have some solid savings for a rainy day, so I guess this is the time to put them to use. Also I talked to my direct supervisors this morning, as they had always been supportive and they say they will back me up in this process and try to make the next weeks as smooth as possible. One of them is apparently also considering quitting for similar reasons."
– _Didds_
Overworked/Underappreciated
"I'm a high school teacher. It's understood that we stay late on Wednesday for grade level meetings, content meetings, and professional development/training."
"I plan my life during the school year around that fact. Considering we're here until close to 6PM some Wednesdays, I make sure all afternoon/evening plans and commitments are never on a Wednesday."
"We came back yesterday and SURPRISE, we're going to be staying until 6PM on Mondays for additional meetings and training opportunities!"
"I have therapy on Mondays. BECAUSE of this job where I'm treated like sh*t from 3 different directions."
"This is my last semester at this school, so I just won't be attending. Fire me during a teacher shortage. I dare you."
– Ghost0fBanquo

Opinions matter.
So angry Redditors sounded off theirs.
Personality Clash
"My roommate's ex wife is a narcissist. He's got sole custody, and she still manages to cause problems. She's the most infuriating person I've ever had the displeasure of meeting."
– Phoenix_of_Asclepius

Everything Comes At An Exorbitant Cost
"Life is too f'king expensive."
– sam_francisco814
"For $9.99 you can unlock my opinion."
– Ryddim

Master Of Your Fate
"The fact that my future depends on me."
– BBQPHOENIX

That Time Of The Month
"It's the first day of my period, I'm mad about everything."
– whiskey__throwaway

Redditors discuss how the wide range of emotions they're feeling fueled the fire.
Soiling Clothing
"I got diarrhea and lowkey shat my pants."
"Edit at 0:36 AM: My house almost exploded due to my sister's idiocy. To tell it quickly: We have old main heating furnace that can take everything and those has option to heat up water only or to make heaters warm. She put two shovels of coal because she didn't care to check the lever that controls it. Thank god that entire house did a roar of nightmarish beast that sounded like it's about to devour you. I almost shat my pants again."
– Alex152Pl

Chill Factor
"The windchill is -40..."
– A40

Persistent Pain
"The migraine I had yesterday is still here today."
– GrumpyWampa

Grieving
"My dog collapsed right before Christmas. One blood transfusion and tons of meds later, she's on the mend."
"Went for her follow up today. Left the vet with one less dog."
"It's nobody's fault. Autoimmune disorder, probably. And she's 11, which is old, but for mini-dachshunds she should have had a few more good years."
"I'm just mad my poor dog is gone and there's nothing anyone could do about it. I miss you, Chloe."
– americancrank

Priorities
"My new computer has been updating for two hours. I want to play Sims 4."
– drunkplantmom
Let's all collectively take a deep breath.
Now exhale...
If you feel a little bit better and more relaxed, then good on you.
And if you're still feeling irritable, frustrated, or still majorly peeved, I hear you, and I validate your distress.
But whatever it is that's ticking you off, it could always be worse, amirite? All we could do is just hope for a better tomorrow. Cheers.

Want to "know" more?
Sign up for the Knowable newsletter here.

Never miss another big, odd, funny or heartbreaking moment again.
Keep reading...
Show less