Disney channel star Garrett Clayton, who most know best for his role in 2013's Teen Beach Movie and the 2015 sequel Teen Beach Movie 2, surprised everyone on Friday, January 11, by announcing his engagement to boyfriend Blake Knight.
It turns out the pair have been betrothed for about a year now, but keeping it under wraps from the general public.
But now, in a beautiful Instagram post which features pictures of the moment, Clayton is ready to share the story of their engagement.
Warning: it'll be the sweetest thing you've seen all day.
Calling it the "most beautiful trip and the most beautiful day of my life to date," Garrett wrote about the proposal:
"I'll never forget your face in that moment when you got down on one knee. Love, nervous, and excited (Obv, I was going to say yes) all rolled into the love of my life. Everyday with you is filled with joy and laughter. (even when we get heated every night over who has to get out of bed to turn off the hall light)."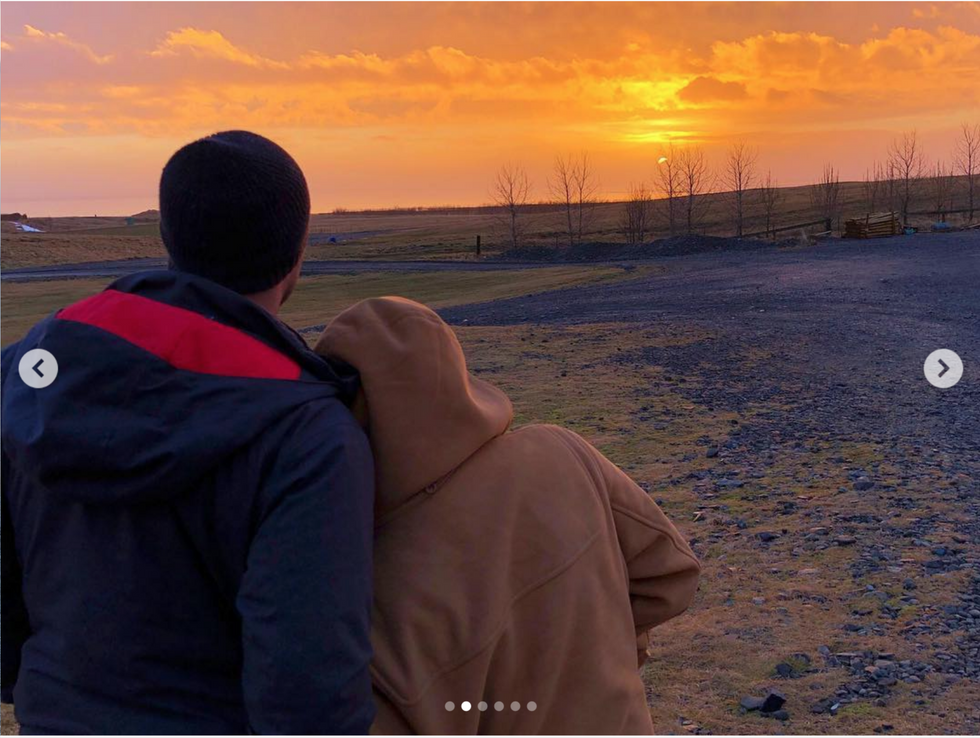 Instagram: GarretClayton1
Clayton also took the opportunity to look back on their happy relationship together:
"8 years! In a little over a month it'll be 8 years together. Those being packed full of ups and downs. (90% ups) I'll always be thankful that you walked into my 24 hour restaurant when I first moved to LA. I was a waiter aspiring to be an actor. You were an assistant aspiring to be a writer. Now look at us! Living the dream together."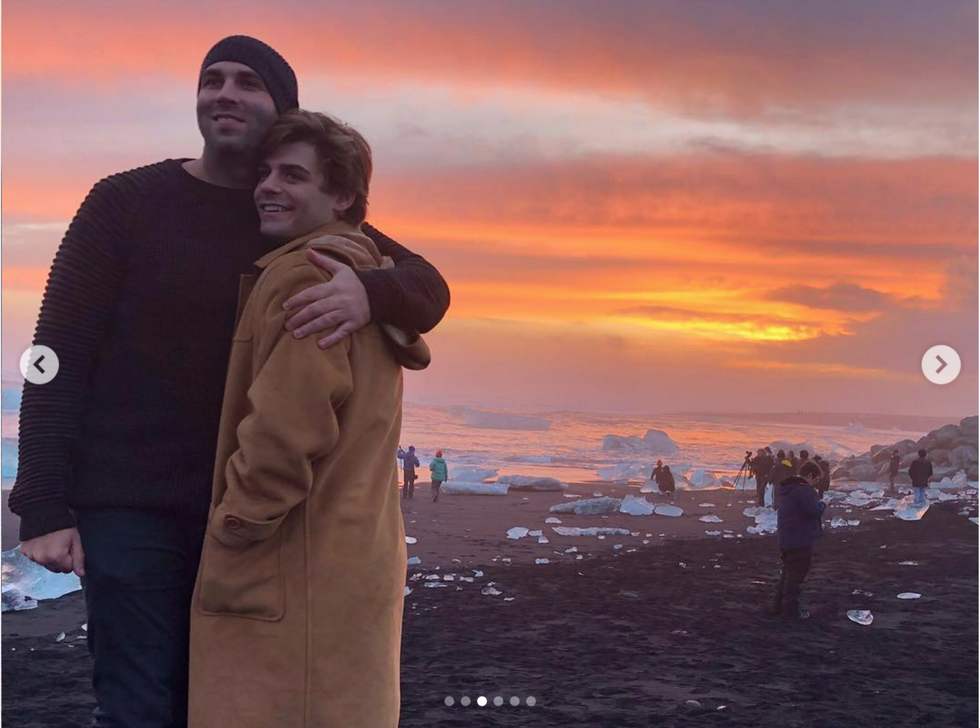 Instagram: GarretClayton1
He went on:
"Finding the strength in our unity with the loss of Orion. To finding out on my birthday in the dirty parking lot behind the restaurant I worked at (at that time) that I lost my first big job / cut to you holding me later that night whipping [sic] away my tears and telling me it was only the beginning."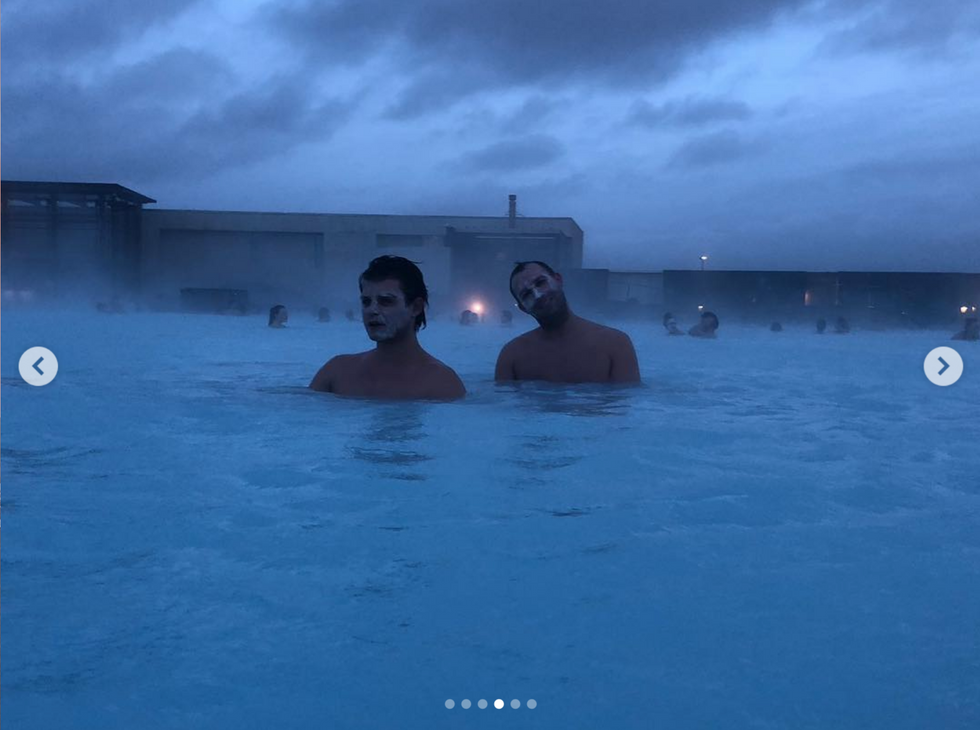 Instagram: GarretClayton1
Clayton ended by looking forward to their continued shared life together:
"You've never faltered in being a supportive, loving, stubborn, sensitive rock in my life. Here's to another 100 years of traveling the world, stealing your socks and loving our babies, whether their dog babies or actual babies. I'll love you forever. Happy anniversary, my darling."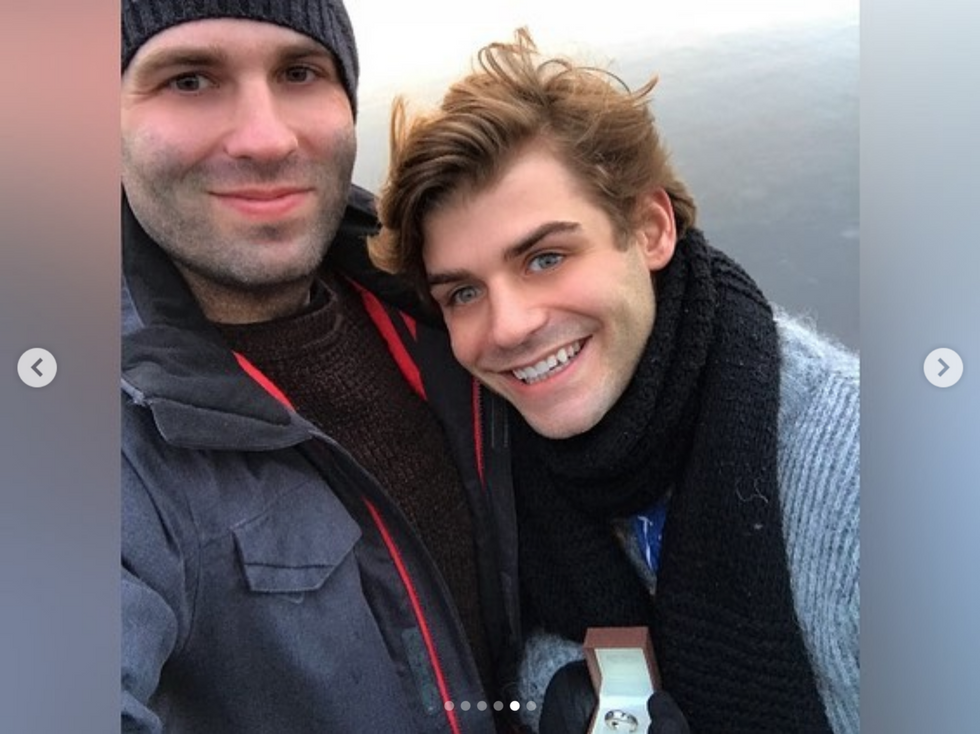 Instagram: GarretClayton1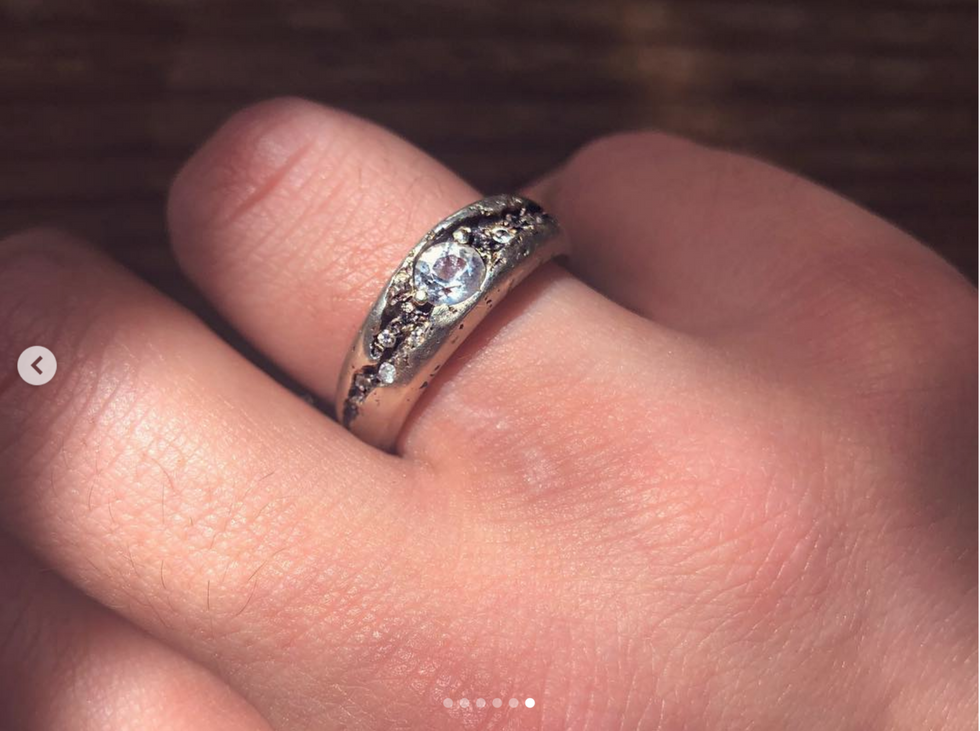 Instagram: GarretClayton1
The actor publicly came out as gay only five months ago in an Instagram post discussing his upcoming film, Reach.
At the time, he wrote:
"I have personally dealt with suicide within my own family, intense bullying in high school, and – on top of it all – myself and the man I've been in a relationship with for a long time (@hrhblakeknight) have both experienced shootings within our hometown school systems, and have witnessed the heartache that takes place in affected communities after such tragic events."
REACH Trailer (2018) Garrett Clayton, Drama Movie youtu.be
Clayton talked to the Gay Times in October on his decision to come out, commenting:
"The decision to come out was finally feeling comfortable as me. I just felt like, 'OK, I'm finally ready to do this,' and I think that's the most important thing to take away from this is that everyone has to do it when they feel comfortable."
Fans online couldn't be more excited for the happy couple!

Instagram: GarretClayton1

Instagram: GarretClayton1

Instagram: GarretClayton1
If you're feeling nostalgic about Garrett's early career, you can get both Teen Beach Movie here and 2015's Teen Beach Movie 2 here.
Congratulations, Garrett and Blake! May you have many happy returns!
Keep reading...
Show less