Reddit user Electrical-Lemon187 asked: 'What crime was so brutal you get chills just thinking about it?'
CW: Assault and abuse.
Everyone loves a good true crime mystery.
The number of documentaries and podcasts reporting on murder and mass madness has tripled over the years.
People still make Dateline NBC, 20/20, and 48 Hours must-see TV.
Some cases should be too brutal to watch.
Yet we can't help ourselves.
We just can't seem to get enough.
Redditor Electrical-Lemon187 wanted to discuss the true-life horror stories that keep us all awake at night, so they asked:
"What crime was so brutal you get chills just thinking about it?"
The following piece may be too much for some people.
The details are definitely NC-17.
Disgusting
"The murder of James Bulger, an English 2-year-old abducted, tortured, and murdered in 1993 by two 10-year-old boys. I can't get that sh*t out of my head."
AdmiralBofa
"I remember this popping up on Reddit again some point after I had my little boy. He was almost 3 at the time, and I couldn't sleep that night imagining that happening to my little guy. That and Albert fish, I was so f**ked after hearing the full morbid podcast on it I hugged my son an obscene amount of times that day."
dawn855
Who are they?
"Really, really upset me more than a lot of others for some reason."
IgnorethisIamstupid
"Although it is almost certain that the murderer(s) can no longer be identified, all authors of the report [2007, very detailed] independently agreed on who the main suspect in the case was. However, his name was not mentioned out of consideration for his descendants. I don't know how I feel about that choice."
maof97
On Tape
"The David Parker Ray's murders. The transcript of the tape he played for his victims was one of the hardest things I've ever read."
idreaminwords
"The worst part (in my opinion) is that on the FBI's website, they have pages and pages of pictures of his trophies. Hundreds of photos of items that they believe belonged to women he tortured."
"None of the photos are of gore just items like pins and earrings. FBI's photos It pains me that each of those items belong to someone who suffered the unimaginable. There is a large amount of Native American-made jewelry, Harley Davidson memorabilia, and even a medical alert bracelet."
Intrepid_Remote_6129
In Pennsylvania...
"Not the most brutal I've heard of, but one that affected my parents heavily. In Pennsylvania 20ish years ago, a man had his head blown off on live TV. 2 bank robbers put an explosive collar on a friend's neck, then made him rob a bank or they'd blow him up."
"Police catch and begin to arrest him, but he warns police about the bomb. Police wait for a bomb squad/orders on what to do, and reporters show up and start recording. Then the 2 robbers see their 'friend' on the news, and hit the detonator before he gives them away."
Spinerflame
One Dark Night
"Susan Powell and her children destroy me. Her husband axed the two boys and set the house on fire and they all died. Susan had gone missing a year(s?) earlier and it's just figured at this point the husband did it but her body was never found. Horrific."
Broadway_is_Burning
"Agreed. This makes me sick to my stomach."
"Physically ill. We all know what he did to his wife and kids but I get sick when I think about the fact they dated. They had everyday interactions. They spent years together. Years of conversations, jokes, intimacy, etc… and for him to brutally murder them all one night? Especially because people knew him as this passive guy. Really f**ks me up."
rootea
What is wrong with the world?
How do some people become such monsters?
The Infamous
"Everything surrounding Jonestown. Once as a kid I caught a documentary about it on PBS, just straight over the antennae TV at maybe 8 pm and it was one of the most graphic things I've ever seen on TV."
AlanMorlock
"I listened to most of the tapes and they are a hard listen. I go wrong with trying to put myself in that place during the whole ordeal of living in Jonestown. The sad, climatic end to life there, as told through the death tape... it's very horrific. What's crazy is that there are still questions surrounding that awful day in November."
"The death tape was edited, notice that it goes from killing the children to Jim Jones announcing that they performed a mass suicide. Morbid curiosity would want me to know what happened during the whole ordeal. Then there's the day after tape, where it sounds like a man and a woman are watching a news report on the murders. Where did that come from and who recorded it? It's very strange and we may never know the answers or the full story."
BoxTalk17
​Mandalay Bay
"The Vegas shooting. It's hard to imagine being in a killing field, I wouldn't know where to hide or run. Stuff like that creeps me the f**k out because nutbags seem to be everywhere."
LightningTF2
"I was just in Vegas in March. I smoked some weed for the first time in years because hey it's Vegas and it's legal. I sat in the chair that looked out of my hotel window and could NOT imagine what that would be like."
"When we walked towards Mandalay Bay later on that evening the feeling of dread hit me so hard that my wife and I turned around. Being a little high didn't help but either way, it felt like Vegas was acting like it didn't even happen. So wild."
iscreamconey
Take the Bus
"As a New Yorker, I get chills every time I see a story about some crazy person just shoving a random person onto the subway tracks, for no apparent reason. I've seen footage and security camera video, and the person is just standing there, minding their own business, and some psycho just jumps up and shoves them onto the tracks for no reason at all."
"Kids too. and if not for fast-acting well-meaning strangers, these people would have been killed instantly. In one video, the little girl was saved by a whisker. Gives me the creeps that there are psycho's out there that do these sorts of things."
The_REAL_McWeasel
The OG Evil
"I know this is bland, but Ted Bundy, how the hell did he manage to get away with 99% of the murders he committed."
gaydumba**3
"Just imagine being around back then. He escaped during one of his trials and during the manhunt to find him he murders people. It must've been such a crazy time."
due_the_drew
"Absolutely, and the fact he was charming made people think no more of him, and that was one his best perks, the fact he could lure you so easily is what made him such an effective killer."
gaydumbass3
Ted Bundy will never not be a part of the conversations surrounding the worst of the worst.
This list will kill my sweet dreams forever.
When we feel we have been wronged by someone, we tend to think the worst of them.
Irredeemable.
Evil, even.
But the concept of what is evil depends on the individual and their level of tolerance.
So what is pure evil then?
It's not always about demons. Because the truth is, humans are capable of doing some of the worst things imaginable.

Curious to hear about strangers' experiences with sinister forces around us, Redditor ThatOneDude44444 asked:

"Who do you believe is literally evil?"
Those who prey on the weak and vulnerable are some of the worst kinds of people out there.
The Scammer
"I knew a guy who retired from an investment firm before he was 40. I inquired if I could get a job at the firm. He told me 'if you can look a woman in the eyes, who's scrubbed floors all her life, and tell her that you can quadruple her life savings by investing in a stock you know is worthless. Then you could work there' I felt sleazy just listening to him. I lost all respect for him. He preyed on poor desperate people, and ruined their lives, so he could retire in his 30s. I found out from a friend that the investment firm was a boiler room fly-by-night scam. Everyone who worked there was taken out in handcuffs."
– GoddamnCabbage

Manipulative System
"Health insurance denying treatments that your doctors have personally recommended."
"Health insurance companies insisting that you try other treatments first, or insisting that you work with in-network doctors who can't be seen for 6-8 months, intentionally delaying your proper treatment. It's f'king murder as far as I'm concerned."
"I could keep listing ways that the health insurance industry is pure evil."
– rachelsnipples

Where Is The Care In Medicare?
"My mother was just diagnosed with a very serious condition that if not treated will make her go blind, her insurance is refusing to pay for her treatment. She's 73 and will now owe 1500 usd each month so that she doesn't go blind despite having Medicare. This is our system."
– MamaFuku1

And there are those who are the devil incarnate.
The Moors Murders
"Ian Brady and Myra Hindley. The tape recording of one of their young victims crying for her mum while being tortured is awful. They refused to say where they buried Keith Bennett and that boy's poor mum died without knowing where he was. I hope they are forever being tortured in Hell."
– joacaster
The Torture Mother
"Gertrude Baniszewski, the 'caregiver' of Sylvia Likens. Her story still gives me chills."
– gingeritis90
"I barely made it through that story it was so, so horrendous. And our f'king legal system did barely anything to the heinous b*tch Gertrude and her evil daughter."
– astrongerpeyote

The fact that an individual can be solely responsible for a major national crisis is unthinkable.
But here we are, and several people came forward to share their stories.

Origin Of The Opioid Crisis
"Richard Sackler specifically would be the more correct answer in my opinion. The rest of them are greedy and borderline sociopathic sure, but I think few of them truly understood the ramifications of what Richard was orchestrating. Richard intentionally orchestrated the opioid epidemic and he knew exactly what he was doing and what the outcome would be. He banked the future of his company on creating a legion of opiate addicts that had no idea they were becoming opiate addicts. That is evil."
– aveganrepairs
Victim Speaks Out
"I am a victim of this f'ker. Slipped a disk and was prescribed Oxycontin 2 40mgs a day. Within 6 months I was upped to 80mgs 3 times a day. That's the equivalent of 48 5mg percocet. I'm still struggling and this happened in the late 90s."
– bucklebee1

Time For Commiserating
"I'm so sorry to hear that that happened to you and that the effects are lingering 3ish decades later; that's a significant period of time/portion of your life."
"I would like to also let you know that I am victim of this f'ker/family, but in the opposite way. I have had 2 discs in my neck collapse, I have had 2 spinal surgeries, I am in intractable pain. And all I can get is Rx ibuprofen or aleve or other NSAIDs that don't touch the pain and can cause kidney and liver damage at the dosages I'm being prescribed. I've gotten to try every treatment EXCEPT opiates: surgeries, injections, lidocaine patches, antidepressants, nerve medication, massage, yoga, acupuncture, physical therapy, prolotherapy, and plasma rich protein treatment. The one time I asked for low dose opiates (like a single 5 mg Percocet as needed - not 48 daily), I was discharged from the pain management practice immediately for 'drug seeking'. And they're the biggest practice in my state."
"Further, in the intervening time between my 2 surgeries (before I knew I needed the second surgery as my second disc had collapsed), I presented to the ER in intractable pain with physiological indicators like elevated heart rate and blood pressure. Not only was I not given any pain medication at all (not even toradol, an NSAID), I was also urine drug tested and told that even though I had no drugs in my system that I 'didn't deserve' any medication and was wasting their time when they could be saving someone else's life."
"We are BOTH victims of the Sackler family and the opiate prescription practices that led to what's being called the 'opiate epidemic'. I am not trying to invalidate your experience (and I hope that comes through). I am just trying to show people reading these comments my side of the coin too. I see you u/bucklebee1. And I validate you. And I send you nothing but the best."
– caboozalicious
Anyone who is capable of taking another life without even a hint of remorse doesn't deserve the title of being human.
They are purely evil.
And what's terrifying is that we don't really know the capabilities of most people until they snap.
CW: Domestic violence.
Sometimes family are the ones to avoid most.
That whole blood and water thing is true.
Evil is everywhere.
Even in our blood, our DNA.
It can be daunting to learn that someone you share something so intimate with can be darkness incarnate.
But really, that's probably a statistical truth for all of us.
So how do we cope?
Redditor onlyusemefeets wanted to hear about the worst of everyone's family, so they asked:
"When did you find out that someone in your family is evil?"
The Reddit community rose to the occasion to shed some light on their family skeletons.
Money Issues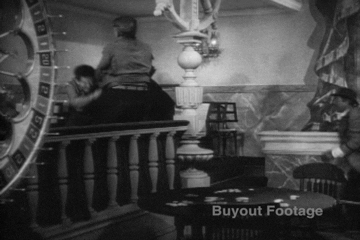 Wild West Fighting GIF by Buyout Footage
Giphy
"When they ripped apart 3 generations of my family almost immediately after my dad died for a measly $37,000. He's a millionaire. That kinda money is pocket change to him."
Reddit
Good Lord
"When my 11 year old cousin got cancer."
"Her mom and boyfriend were shooting up her pain medicine. My cousin was in so much pain, she told her Doctors. Thats when the doctors stopped giving her mom a prescription and the nurses dispensed her pain meds at the hospital. Unfortunately they could not keep track of medication while at home so they reported it."
"CPS removed her. She died shortly after in foster care. Parents were never charged."
dead-parrots
Death
"When my dad died of covid my Aunt tried to say she was entitled to some stuff of his since it belonged in the family. She even called a lawyer on us and it was big deal and my mom didn't need to deal with that trying to raise 3 kids on her own so f**k her. She still bothers us about stuff and all it is like plates and some pictures and some other things."
REDDIT
"Sunken Cost Fallacy"
"My brother's addiction has led to him spinning some ridiculous stories. I'm not sure if he is very convincing or if my father chooses to believe him because of some 'sunken cost fallacy,' or he genuinely refuses to give up. But my brother has told lies and stories about me and my siblings to the point that he's the only child who talks to my father anymore. He convinced my father that I forced him to do drugs."
"But I knew my brother was evil when scared away my sister with physical violence. Last month, he went missing for a weeks only to turn up after flipping his car high on pills. My father doesn't know it yet, but my mother is planning on leaving him because my father chooses my brother over her. No one can convince my father that he's enabling. No one can convince my brother to stop. Hard drugs really destroy entire families."
sleepypanda59
A New Family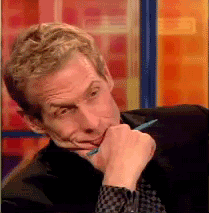 Frustrated Skip Bayless GIF
Giphy
"When he purposely excluded his 4 year old son (from a previous relationship) from his wedding to his new spouse, deleted all photos of his son from his social media, and legally signed away all parental rights. He has since had 2 more kids with said new spouse."
FeminaCanadiana
How can parents act that way?
Failure...
"I don't know about evil, but my dad got remarried and has a kid and stepson with his new spouse. All of that would be fine if he didn't pretend that none of us (offspring from first marriage) exist so he can pretend this family is the first family and we never happened."
"Once this realization hit me, I stopped contacting him, and once I stopped putting in the effort, everything else dissipated. We haven't spoken at all. He does not care in the least. I honestly believe that he wishes we never even existed. He is a failure as a father and as a man."
Raindrops_On-Roses
Oh Brother
"When my husband's brother (1 of 5 siblings) said he couldn't make it to our house to plan their mother's funeral because he had to work. Meanwhile we found out he wasn't working because we caught him on ring doorbell entering the moms house to rifle through it while the rest of us were planning the funeral at my house."
Legitimate_Energy257
The End
"When my ex said 'you've been a godsend, I want a divorce.' I had taken time off from work to take care of her parents. She told me this right before her dad died, and she inherited. She found a boyfriend while I was with her parents. She got the house by declaring I had abandoned it. I was with her parents."
rollercoaster_5
Evil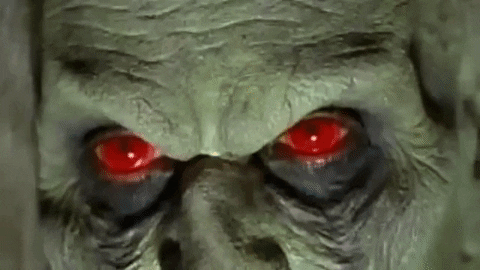 Season 5 Nickelodeon GIF
Giphy
"When my dad tried to throw my 6 month old sister when he was drunk. That man is a monster in disguise"
iinattanii
So many people really need to be screened for their abilities to raise kids.
There is the potential darkness in all of us.
We're all capable of far more wrong than we believe.
That is why it's always a shock when we learn of the evil doings of people we knew.
"We never would've believed it..."
Redditor notlayingnow wanted to hear about the people we've known with some dark pasts.
So they asked:
"Redditors who knew murderers, and other hardened criminals, what was it like knowing them, and how did you react to finding out?"
I've been shocked by the murderers I've met. Didn't see it coming.
'wisdom'
"I've know a few murderers through work. I mean, nothing much to talk about really. I remember being 18 and visiting jail for a school project and talking to a guy who killed his mother and lived with her corpse for about a week. Always struck me how boring and very human he looked."
"Up until that point I had figured that something so intense, even if it was violent and gruesome, would somehow impart some form of... 'wisdom' in you. Nope. Turns out you are still a regular human being, probably very bland and boring, only that + you killed someone."
"Makes me believe pretty much anyone can be a killer if the conditions are right."
VloekenenVentileren
40 Times
"A kid who me and my best friend used to infrequently hang out with turned out to be a murderer, stabbed his ex girlfriend about 40 times because he was so upset they broke up. Finding that out was horrifying but honestly not surprising, he always seemed kind of off when he was younger."
RenegadeOfBonk
He wouldn't have stood out...
"My father had a work friend for years. I only ever knew him as a hard working, nice guy with a good sense of humor. He'd had dinner with us many times and he was a good friend of the family."
"Years later I was reading a book by a local author about the criminal history of my area and I came across a bit about a grisly murder with three suspects and only two convictions."
"This guy was the third suspect, but dodged the charges. I asked my father about it and he confirmed it was true. I asked what he thought and he told me that chances were pretty good he was involved based on his history."
"He wouldn't have stood out in the crowd for any reason I could think of."
Theearthhasnoedges
Trigger
"Back when I was a teenager there was this guy who was into skydiving and was always wearing military fatigues. He was older than us and he had this crazy look in his eyes. I wasn't comfortable around him but he wasn't a threat because we liked rock music and so did he."
"I even remember him protecting some of the kids from some wannabe skinheads. A couple of years later he was involved in a robbery where the cashier girl was shot dead. Later I read in the local paper that it wasn't him who pulled the trigger. He went to prison and I've never seen them again."
ronadian
A Mistake
"I worked at a knights of Columbus hall as a teenager and would usually stay until around midnight cleaning up, sweeping etc. There was an older guy who would come in, quietly sweep, take out the trash, and then go outside and smoke before leaving."
"I smoked with him one day and he told me he had been in prison for 30 years for murder. He said he was a dumb kid who made a mistake. Given the area was prone to gang violence I have to assume it was related. Nice enough guy who did his time and recognized his mistakes."
DoubleSoupVerified
That is a lot to process. Do we know anybody we've met?
The New Hire
"Had a coworker who was hired shortly after getting out of prison halfway across the country. His wife claimed it was because he got into a fight at a bar while drunk, but I don't think that's the whole story. Turned out to be an abusive, cheating, drug addict b**tard who blamed all his problems on everyone else."
Logical-Wasabi7402
Tempers
"Starting in my teens and into my twenties, I worked in a warehouse with a much older guy who had done 10 years in prison for killing a police officer when he was younger. I found out about his past after knowing him a few years, but learning it didn't change our relationship much."
"I heard from other guys that he still had a temper and could be violent, but never saw it myself. We weren't friends, but I joked and swapped stories with him much the same as I did with my other older co-workers. I can remember wondering why he wasn't still in prison, but I never heard the full story of the crime itself."
sdss9462
Experiences...
"Truthfully, it felt normal because of the environment I grew up in. Here, everyone knows someone like that. It gets frustrating though when you realize that it's not normal and is disgusting. Like it genuinely took me to hearing about normal people's experiences through life and reactions to those sorts of things to realize that something is fundamentally wrong. However, these things are normal in certain neighborhoods or high-crime cities."
MovieMysterious2464

The Crush
"Old buddy from high school who had an unreciprocated crush on me got involved in a gang and caught a first degree murder charge. He's in jail now. Found out from another old buddy and while disturbed, wasn't exactly shocked."
Micshakee
From CA
"My friend is a former gang member from CA."
"One early morning, as we were traveling between cities in Texas, he told me stories of the rival gang members he killed at point blank range, I guess he was doing so to keep me awake. Needless to say, I was up the whole 5 hour ride."
"As a mental health worker, I've always seen signs of PTSD. After hearing those stories, I knew my sightings were accurate. I still keep in contact with him to check up on him to this day."
BigNattyZaddy
The world is full of a lot of darkness.
Do you have any experiences to share? Let us know in the comments below.
As much as we all try to make sure there is an abundance of good in the world, there will always be people or acts that are classified as profoundly immoral and wicked. Another word for this is evil.
The word evil often makes us think of the monster or villain of a fantasy story. However, there are evil people in the real world as well. Corrupt politicians, people who crave power, and those who have a tendency toward violence all count.
When it comes to evil people and acts though, their motives ought to be given just as much thought as their actions. The root of all evil is different in everyone's mind. Some people think it's a person's environment. Others think it's a feeling or emotion that gives way to evil. Whatever the case, everyone has a different opinion.
Curious about the varying opinions, Redditor Rude_Acanthisitta626 asked:
"What do you believe is the root of all evil?"
A Cartoon Villain
"Dinkleberg…"
– Gaming_Gent
"Had to scroll way too far for this reference. Have some fool's gold"
– TheChargedCreeper864
Evil Itself
(evil)1/2
– gavlegoat
"OP asked root. Not square root. Could also be the cube or quad root"
– clueless_robot
We May All Be Evil
"Ham. Dangerous sh*t."
– Hamfiter
"Damn. In that case, I'm a f*cking supervillain."
"Ham is delicious, fear my (apparent) dangerous insanity."
– Fr057y6077
Well...
"The first track of Octavarium by Dream Theater. Next question?"
– Vibe_PV
Ick.
"Kale"
– DancingBear2020
"Nutritious and disappointing..."
– Odd_Description1
"Hardy, but evil. Especially the roots."
– DancingBear2020
Pure Evil
"25.807"
– Quick-Bad
"The square root of 666..."
– GboyFlex
Others took the question seriously.
One Deadly Sin
"Greed"
– pfahler
"I think it's impossible to boil it down to one root but if you had to, yeah. Greed."
– Incongruent
"Nailed it. Was having a discussion with some buddies and offered the following question. What would happen if greed was universally replaced by altruism?"
– mbozzer
Being Scared
"Fear. Fear creates hatred and all negative emotions, but there's no way to get rid of fear so"
– Deegster_010
"I think it's fear. As far as I can tell fear is the root of greed."
– the_ricktacular_mort
"Fear is the path to the Dark Side. Fear leads to anger, anger leads to hate, hate leads to suffering."
– PolyJuicedRedHead
Power and Control
"The desire to control other people."
– akaKinkade
"Yup, the need for power."
– SpakysAlt
""Power! Unlimited power!" was the motivation of Palpatine, one of the most evil villains in cinematic history. He's basically the Devil."
– BubbhaJebus
Is Anyone Better?
"Us vs Them mentality."
"Be it war, racism, politics, religion etc. It's all the same. My people are better than your people. Forgetting that we are actually all the same. People."
– SanianCreations
Apt.
"Entitlement"
– PossibleDesigner7002
Not Bliss
"Ignorance. In all its possible meanings."
"Ignorance leads to fear of the unknown. Fear leads to hatred. Hatred causes violence. Violence is the basis for conflicts. Conflicts lead to death. And death causes only more fear, hatred, and conflicts."
"Ignorance causes withdrawal. Withdrawal can lead to dogmatism. Dogmatism breeds intolerance. Intolerance leads to hatred. And once again, hatred causes violence and conflicts, which cause death, etc."
"Ignorance leads to decline. Decline causes frustration. Frustration leads to hatred. And once again, hatred causes violence conflicts, which cause death, etc."
– TraceFinder
Evil can be contained if the cause is known, and that's why knowing the root is so important.
But again, the root cause of evil is different depending on who you ask.