Lots of books and movies have imagined first contact with extraterrestrials.
Sometimes it ends well, other times not so much.
So choosing the right spokesperson for Earth is critical.
Redditor Ill-Jelly2924 asked:
"Aliens come to Earth, we need a leader, who should be the president of the entire world?"
This Guy
"James from down the road. He seems to have his sh*t together."
"Had his Christmas lights down about the first weekend in January."
- baronvonbee
Turnabout
"The aliens."
- Renee_D608
"I for one welcome our alien overlords."
- GracchiBros
"Can't conquer the planet if we declare you leader upon arrival."
- Panic_Azimuth
"Aliens come to earth..."
"Humans: 'You are our new leaders. What next?'"
"Aliens: 'SON OF A BITCH! You know what? Nevermind, next planet'."
- josiahcruz__
"'No seriously, wait.. where are you going? We actually... no hold up, we do need a... damn it, they're gone...'."
"'We really screwed up, eh?'"
- Silver4ura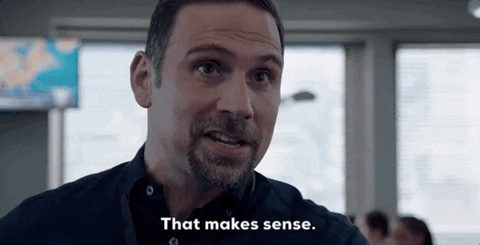 Giphy
Mommy
"My mom. Not even joking."
- rfd2115
"And then she start wooping their a**es (if they have any) with her 360° no scope slipper throw."
- Hefty-Cartoonist674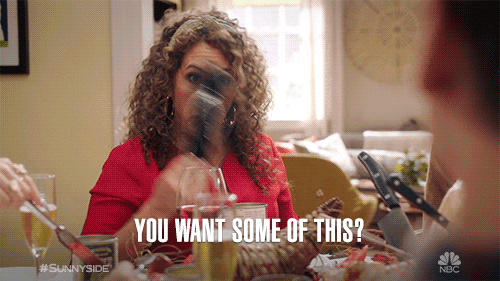 Giphy
The Best Boy
"The dog that is a mayor in that one town."
- cheeseonmypotato
"He's certainly got the qualifications."
- invisible-hand-shake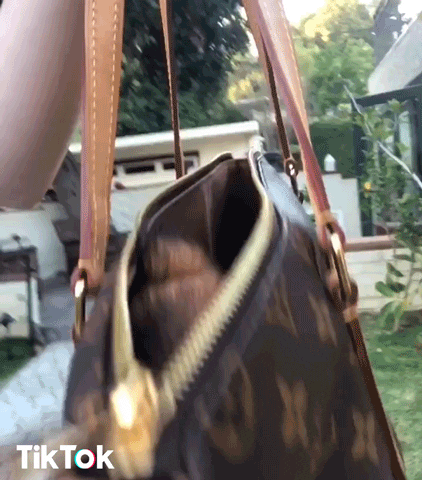 Giphy
BBC?
"David Attenborough."
- _Snide
"The perfect ambassador of life on Earth."
- Ashtorot
"Not an option. The aliens would have sought him out in the earlier days to front their biographical documentary series. A once in a lifetime gig that one."
- ruka_k_wiremu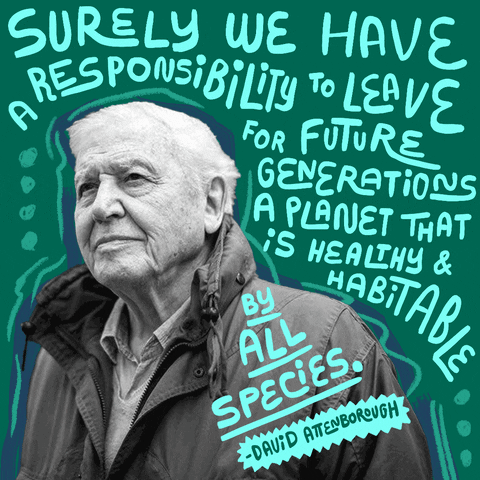 Giphy
It's Not Easy Being Green
"Kermit the frog so he can relate to little green men."
- joedagrinder
"And he'd play his little banjo to win them over and steal their hearts."
- call_me_cort
"The aliens might be a little concerned about the hand up his a**."
- fugue2005
"Don't they supposedly do that to abductees anyway?"
- AnonymousPerson4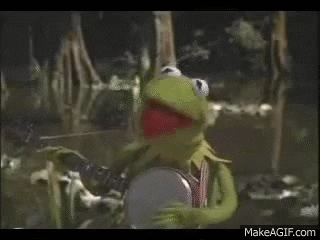 Giphy
Won't You Be Our Neighbor?
"Mr. Rogers"
- DJSp00k
"We get Bob Ross, Steve Irwin, and Mr. Rogers together to make peace with the aliens."
- dragonslayer694296
"So we're just raising all the dead and making them meet with aliens?"
- TFlo904
"Throw in a Betty White, and you'd have a zombie squad."
- 9gagiscancer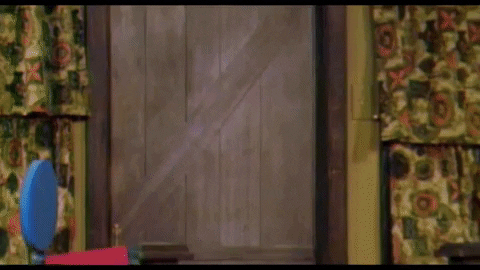 Giphy
Idiocratic
"Dwayne Elizondo Mountain Dew Herbert Camacho."
- Reelplayer
"I was gonna say, Terry Crews, either as himself or as President Camacho."
- boot2skull
Who?
"The Doctor."
- oogeej
"It was revealed during the Twelfth Doctor's run that every nation agreed to name the Doctor President of the Earth when there is an Alien Invasion, until said Invasion is over."
- bowtiesrcool86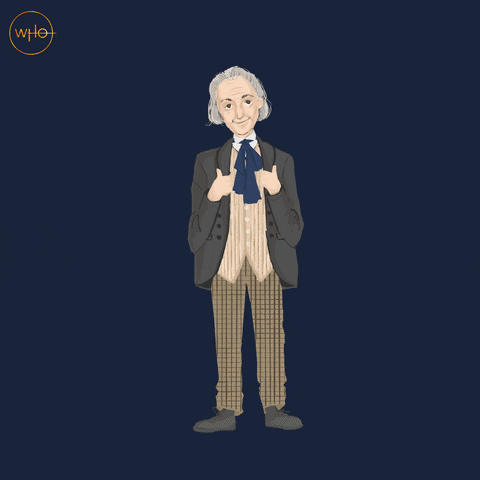 Giphy
Dolly Would
"Dolly Parton"
- bluevelvetwaltz
"She'd turn it down. Proof she's the right choice."
- mochalatteicecream
"'To summarize the summary: anyone who is capable of getting themselves made President should on no account be allowed to do the job'. ~ Douglass Adams"
- AceMosaic
"Nah, she'd do the Southern Refusal and then accept it when someone super unqualified tried to step in instead."
"But she'd make sure the aliens knew she is only doing it because the people wanted her to, which she'd explain while being a gracious host."
- Elaan21
Giphy
Picking the right representative during first contact is critical.
Our existence could depend on it.
So, did Reddit get it right?
Or is there someone better for the job?
Want to "know" more?

Sign up for the Knowable newsletter here.
Never miss another big, odd, funny or heartbreaking moment again.
Keep reading...
Show less
Earth is the only planet not named after a Greek or Roman god or goddess.
Saturn was the Roman god of agriculture.Jupiter was the King of the Roman gods.
So, why Earth?
The easy answer is we don't know.
The name "Earth" is derived from English and German words, 'eor(th)e/ertha' and 'erde' which mean ground. But why it was attributed to the planet and by whom is unknown.

So, since there aren't any sentimental ties to the name, why not choose another?
Redditor Tall_Blacksmith_3190 asked:
"You can rename Earth. What would you name it?"
Planet Wars
"Dearth Vader"
"Moon, I am your father."
- macey010
Not Lizard Spock?
"Rock"

- BumFighter69
"Paper!
"I win."
"Planet Paper it is then."
- avspuk
3rd Rock
"Sol 3"
- Nostonica
"Might as well call it what the visitors guide would say."
- WildesWay
Accurate
"Blue Ball"
- mickermiker
💩
"Shaturn"
- Everybodyleft
"Poopiter"
- yellacopter
"M-Arse"
- JuckChones
"Neptoot"
- KareemAbdulJafar_
"Penus"
- DarthRevanacci
"Now here are names I can get behind......no, wait."
- faustianBM
ÆR-¶6
"unpronounceable symbol"
- dad_with_specs
"The Planet Formerly Known as Earth"
- Electrical_Potato_21
Ha!
"Earth 4"
"Just to mess with aliens."
- Candid-Tip-6483
"You don't wanna see the other 3"
- Legionof1
Misnomer
"It's synonymous with dirt."
"Yet it has more water."
"I need a fancy sounding foreign name for mud."
- catinapointyhat
"Slutch—synonymous with silt."
- on_a_pale-horse
"That's a nice word for such a naughty planet."
"Works on several levels, I'm in."
"Slutch it is."
- catinapointyhat
This Old Joke
"Ouranus"
- aremytearsglutenfree
"Myanus, if you will."
- Appropriate-Spell943
"Youranus or mine?"
- 01kickassius10
"Myanus is Uranus."
- sylphir3
Periodically
"Nife or NiFe."
"The planet is mostly nickel (Ni) and iron (Fe), right?"
"And who doesn't want to be able to claim they live on the NiFe's edge?"
- waltjrimmer
So, did any of these suggestions strike your fancy?
Do you have a better suggestion?
Want to "know" more?
Sign up for the Knowable newsletter here.
Never miss another big, odd, funny or heartbreaking moment again.
Keep reading...
Show less
These are all sorts of places that it would be absolutely fascinating to visit but you aren't allowed to without for various reasons.
But who would lie and say they don't let their imagination go a little wild every once in a while?
Nobody has ever been to the bottom of the ocean or to the furthest reaches of space, so all of humanity wonders about those things.
Redditor deep-steak asked:
"What's a creepy, remote, or otherwise 'off-limits' place you have or would like to explore?"
Here were some of those answers.
The Cold And Buried War
"First job when I was 15 had an offsite warehouse to store product. Boss takes me there to grab some stuff and tells me it used to be a missile silo."
"He then uses a knife to open a door to part of the building that we weren't supposed to have access to. Walk in and it's like an office setup with no furniture."
"Then we walk into the back and there's a long stairwell down. Go into a huge underground room with a giant round hole in the floor."
"Got to explore all kinds of heavy blast doors, lots of concrete, weird control rooms with some instrumentation still in place. We were able to explore two floors down but the lower levels were all flooded. Super creepy and super cool."
"After doing some research later in life, it was an old 50s Nike missile base."-crassbrewing
Incredibly Wicked Or Whatever
"I'm from Salt Lake City. It's been torn down now I think, but in high school kids would go to Ted Bundy's house. I wasn't allowed to go, and the older I get, the more grateful I am for that. 🙃"-Zestyclose_League_67
"For what it's worth, the 'Ted Bundy's Cellar' thing by the zoo is just an urban legend. You'll find a lot of blogs talking about it like it's a fact not ultimately he never lived there."
"I think the police checked out the area when looking for one of his victims but never found anything. Though it is a creepy spot on its own. The place he lived is in the avenues and it's just a regular looking apartment."-LordPizzaParty
The Ancient World
"The tomb of Qin Shi Huang, guarded by the famous Terracotta Army. It's thought to contain rivers of mercury and booby traps." -suedefalcon
"From what I remember from a Chinese Art History class I took in college, the Terracotta Army soldiers that have been uncovered are only a small portion of the total number of soldiers."
"I would love to see the grand scale of them all. There are probably so many ancient mausoleums and tombs that have been lost to the ages, never to be uncovered again."-KarthusWins

It's not just places you wish you could go, but times you wish you could see for yourself as well.
Ghosts? In My Town?
"Ludlow, Colorado is the most legit ghost town I've ever been to. Totally abandoned but many buildings still standing intact."
"It's the site of a massacre that occurred in the early 1900s during which the government attacked striking coal miners with machine guns, killing several."
"A bunch of women and children also suffocated to death in a cellar during a fire set by the National Guard. The cellar is still there, and you can go into it."
"Or at least it was when I visited like 10-15 years ago. It's in a gorgeous area right at the foot of some mountains but is pretty eerie."-[username deleted]
A Modern Nation
"My wife is from a city in China that borders North Korea. Last time we went to visit family there we went to hike around the Great Wall, which actually runs along the border."
"Parts of the trail take you right along the border fence, where there are guard towers and soldiers posted at intervals."
"We hiked along the border for a bit and I could hear guards in one tower yelling to another. A short while afterwards, a pretty impressive looking officer came to the fence and kindly asked us to stop taking pictures."
"When he got closer and saw that I was American, he got super giddy though and wanted to show off his English and wanted to know more about me."
"10/10 will go back there when we can get back into China."-arch_nyc

What About The Olympic?
"I would love to dive the wreck of the Britannic someday. It's an immensely difficult and dangerous dive at 400 feet deep in the Mediterranean. Not to mention it requires special permits from the Greek government."
"However, the Britannic is the sister ship of the Titanic and the two ships are essentially identical. Luckily, the Britannic is fairly well preserved and within technical diving depths."
"You can penetrate the wreck where the skylight shattered and float amongst the grand staircase—identical to the iconic Titanic grand staircase that lies 35,000 feet under the sea."
"I'm a huge f**king nerd. Ever since I was a little kid, I always thought this dive seemed like the best one on the planet."-IronHeart1963
Ah America During The Gold Rush
"Picher, Oklahoma. Something about that town is so interesting despite it now being almost obsolete."
"Especially since it still has chat piles and to know the chat was used in driveways, sandboxes, and anything they could find a use for."
"Next would probably be Poveglia, Italy because it's forbidden, is possiy full of human remains, and it has an abandoned mental hospital. Neat!"-MafiaMommaBruno
These are the places that human beings should probably keep their distance from--for their own good.
Relocated? Gulp!
"Diego Garcia. A British owned island in the middle of the Indian Ocean and all the locals were relocated decades ago."
"The only thing currently in the island is a US military base. Needless to say getting permission to visit is difficult."
"People make a big deal out of Area 51, and that would be a neat place to see, but if you're looking for the countries biggest and darkest secrets then you're going to have to look at places like Diego Garcia."-MadCapRedCap
POTUS Is Safe
"I'd like to see the 'undisclosed location' where they hide the POTUS in the event of a terrorist attack on Washington, or other military incursions on U.S. soil."
"I want to know where it is, and I want to see the inside of it to see what's there. For example, does it contain enough food and supplies to survive a nuclear attack?"
"Are there fancy presidential accommodations, or does the POTUS have to rough it in a crude underground bunker?"
"I also wouldn't mind seeing the White House, but not just the parts where you can go on a tour; I'd want to see everything. I'd especially like to see if there are any secret rooms and/or secret passages."-PM_MeYourSmilingFace
Haunted!
"There's a house that sits on the way to a local trail. A long gravel drive splits a weedy field full of hawthorn brush. Big sugar maple trees hide the house all summer."
"It isn't until winter that the place grabs your attention. The house is thin. Two stories. The roof is tin and looks to have been tacked on like an old hay barn. I think it was once a form of blue, but now is chalky gray."
"The fascia under the tin is a black line from the distance of the road. Even from far away you can see it's saturated. Rotten. There's an old 70's looking pickup truck parked on the slope of the drive just up front of the house."
"It's the only vehicle. It never moves. For years I thought the house was abandoned. Until one cold day I saw smoke hanging in the trees above it. I swear it's leaning. Sagging."
"It'll sound strange, but when I look at that house I feel something pulling at me. It's hard to put into words. My wife asked if I thought someone was tied up in the basement."
"It's not that at all. It just feels like a physical force points me towards the house. Like little hands made of wind, pushing."-N_o_B_o
Humans are curious creatures, and as such, sometimes we really let our curiosity get the best of us.
But take caution--the next time you get intrigued by an abandoned place, do your research for sure. But really decide if it's worth it to go inside.
Want to "know" more?
Sign up for the Knowable newsletter here.

Never miss another big, odd, funny or heartbreaking moment again.
When perusing the produce section of the grocery store, have you ever wondered how our brave ancestors were able to determine what plants were edible or deadly?
Take Elderberries, for instance. They are packed with nutrients like vitamin C and also rich in vitamin B6. But not all berries are created equal.

Pokeweed berries, Yew berries, and Holly berries are just some examples of the kinds of berries that are not our friends.
Many of these have toxic compounds that can lead to nausea, vomiting, and stomach cramps when ingested. At worst, eating them can kill you.
Beware of beautiful plants the next time you're out in the wild. Even touching them could be a brush with death.

Curious to be educated about plant life, Redditor RKola asked:

"Botanists of reddit, what are the scariest plants in the world?"
Not Edible
They may look good enough to eat, but some of these plants are a one-way ticket to the after life.
How About Them Apples?
"Manchineels ('Beach Apples') look like small apples but eating them will give you a terrible time. Even worse the sap is really toxic and if you stand near a machineel during rain just a small drop of the sap can immediately cause burnlike blisters on the skin. Some people say that the sap is so toxic that it even destroys car paint. If you get sap on the hand and then in a moment of temporary dumbness touch your eyes, you could get blind.
The Spanish call them 'Manzanilla de la muerte"'which translates to little apple of death, although no deaths in modern times caused by Machineels are known."
Toxic Symptoms
"Water hemlock (Cicuta) is fairly common in North America and very toxic. It can be fatal when even small amounts are ingested and resembles other non-toxic plants that are edible. Even just touching your lips or skin to the plant has been fatal for children. It causes swelling in the brain, blood coagulation problems, tremors, seizures, kidney failure among other issues. Death is usually caused by respiratory arrest and/or ventricular fibrillation."
Hogweed Horrors
Hogweed is a biennial or perennial herb in the carrot family. But that doesn't mean you can chomp on them.
Photosensitive For Life
"Giant hogweed was the first that comes to mind for me also. I was told about it by a supervisor last year. She basically told me I probably won't run into it because it's pretty rare in our region, but that it could make your skin photosensitive for life. The possibility of lifelong consequences from simply brushing against a plant scared the sh*t out of me."
– cambium7

Enflamed Arms
"Oooooh, pushkey is what we call it in Alaska. Its f'king everywhere. I didnt realize the photosensitivity just knew it was a pain in the a**. I was working as a groundskeep at a rec camp and I weedwacked the hell out of a quartermile portion of road, no arm protection. Arms burned like hell."
Never Know What You're Gonna Get
"The entire apiaceae family. It's like forager roulette: you either get wild carrot or poison hemlock. Such is the reason I don't f'k with these plants in the wild."
Beware Of Foraging
If you're not equipped with the knowledge of looking for provisions that won't kill you, you''re better off staying home.
Brush With death
"I remember playing with the PNW U.S. native water hemlock flowers as a child. I had no idea how close I was to accidentally killing myself. I always washed my hands before going inside. I'm glad you are mentioning this. I know a lot of people getting into foraging who are delighted to learn about our edible umbels, but I bring them back down to Earth by showing them comparison pictures and describing how the deadly ones can kill you."
Beware Of The Gympie-Gympie
"The mother trucking Gympie-Gympie plant. The pain can last for MONTHS, I've heard of people and animals killing themselves to escape the pain. Being caught in a slammed car door would be merciful compared to the level of pain this bloody plant inflicts."
"How can it be so painful? The leaves are covered in silica hairs, touching the leaf can break off the tip of these hairs that then settle into the skin and become basically a 'self-injecting hypodermic needle' full of what's essentially venom."
"Unfun fact, Gympie-Gympie leaves can still sting when they're off the plant and technically dead. People have been stung by leaves in botanical collections."
"Satan's Cereal"
"The Gympie-gympie terrifies me. There was one story of a poor soldier relieving his secondary port in the bush and reached for a leaf to wipe. Cue the gympie covering his chute with what can only be described as Satan's cereal. The pain can last month's or even years if encountered that severely."
A little Google image research of what some of these botanical killers look like might do you some good.
Because you never know when you'll be stranded in the wild and feel the hunger pains coming on while you have no Cliff Bar on your person.

But perhaps these botanists have failed to mention the most terrifying plant of them all.
Just remember what Little Shop of Horrors has taught us: whatever you do, "don't feed the plants."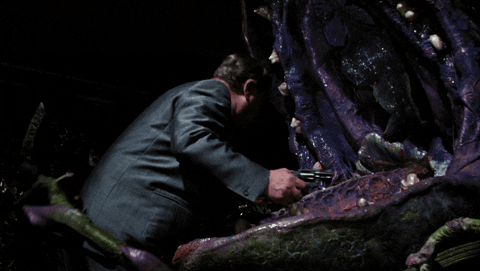 steve martin GIF by Coolidge Corner Theatre
Giphy
Keep reading...
Show less
I loved working on cruise ships because it allowed me to travel extensively to locations I would never get to if it weren't for the job.

If I had to choose my favorite destination, I would go with Santorini. The rugged topography shaped by a major volcanic eruption during the 16th century BC lends itself to an otherworldly sight.
I remember riding a mule to the top of the underwater caldera and taking in the majestic view of the Aegean Sea and rendering me speechless.
When Redditor throwawaycrossstitch asked, "Hands down, what's the most beautiful place on Earth that you've ever been to? What made it so?", Redditors responded with some of their favorite locales that will make you want to pack your bags.

Ready for a virtual trip? Let's go!

Keep reading...
Show less