Even though Friends aired its last episode nearly 16 years ago in May 2004, Courteney Cox and Jennifer Aniston are still two peas in a pod.
To celebrate Aniston's birthday—at least on Instagram—Cox decked herself in a costume that looks WILDLY similar to her former co-star.
When Aniston and Courtney met up for Aniston's birthday, Cox arrived with similar dirty blonde hair and those tell-tale Aniston glasses.
During the best friend hang, they took a second to document the moment.
They look like a couple of happy clams with absolutely zero qualms about Aniston's turning 51. Keep on, keeping on, Jen
See the post for yourself and feast your eyes on an honestly unnerving replication, as well as a heartfelt message from Cox.
Aniston was endeared.

jenniferaniston/Instagram
Likewise, plenty of Courteney Cox's Instagram followers were swooning over the post.
Half for how adorable it was and half for how uncanny the side-by-side resemblance was.

Many of the comments came from celebrity friends of the Friends friends.

davidspade/Instagram

mindykaling/Instagram

reesewitherspoon/Instagram
For some, the resemblance was eerie.
As Courteney Cox said, "No matter how hard you might try... there's only one Jennifer Aniston!" Ugh! I mean.. How t… https://t.co/pLFrlPPxBl

— Lenyie27 (@Lenyie27)1581459734.0
@Independent Stop freaking me out.

— exarmyofficer (@exarmyofficer)1581501688.0
The rest of Aniston's birthday was spent celebrating at the Sunset Tower Hotel with Cox and plenty of other stars, including Chace Crawford and Elisabeth Moss.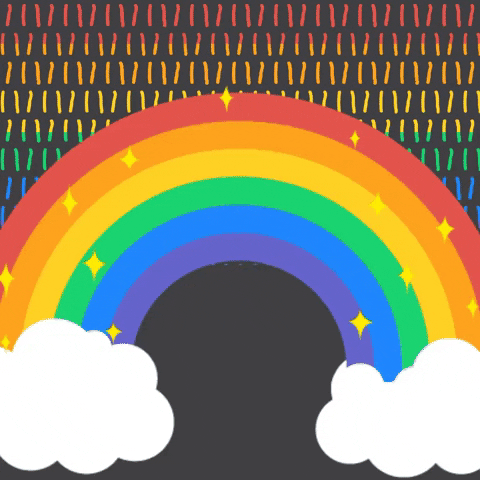 Giphy
It's not the first time Cox and Aniston have endeared the masses since departing from their fictional Monica and Rachel friendship.

While announcing George Clooney's Lifetime Achievement Award at the 2018 American Film Institute with a snarky nod to Clooney's cameo on Friends, the two showed what close, silly pals they are.
But nothing does the job quite like a supercut of Monica and Rachel's best moments together.
Enjoy!
Keep reading...
Show less
Like mother like daughter is a saying for a reason.
There hits a time in most mother daughter relationships where the child ventures into mom's closet.
That time arrived for Friends alum Courteney Cox and her 14 year-old daughter Coco Arquette. Coco is Cox's chid with ex-husband David Arquette.
Mom shared a side-by-side comparison of herself from 1998 wearing a purple dress with embroidered flowers and velvet trim straps and Coco in the same dress 21 years later on her Instagram account.
Cox captioned the split image:
"I'm not one to hold onto things but this was a damn good purchase! 21 years later..."
The post drew some famous attention from her fellow artists including Coco's aunt, Rosanna Arquette.

@courteneycoxofficial/Instagram
English actress and model Poppy Delevigne also chimed in.

@courteneycoxofficial/Instagram
As did singer and songwriter Sheryl Crow.

@courteneycoxofficial/Instagram
Fellow second generation Hollywood denizen Iris Apatow also gave positive feedback. Actress Iris is Judd Apatow's daughter.

@courteneycoxofficial/Instagram
Actress Demi Moore whose own children know the feeling of famous parents weighed in too.

@courteneycoxofficial/Instagram
Fellow 90s sitcom star Christa Miller concurred with Cox's assessment.

@courteneycoxofficial/Instagram
And from the world of style and fashion, India Hicks and Jen Meyer thought Coco and the dress were a hit too.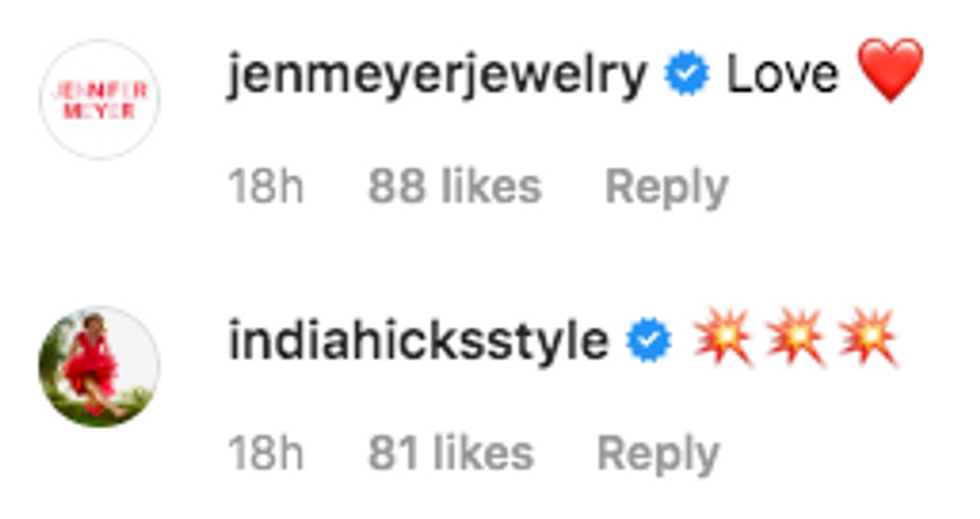 @@courteneycoxofficial/Instagram
Like a lot of famous Hollywood parents in the age of social media, Cox and Coco appear on Instagram together often.
Cox also loves trips down memory lane. She shared several blasts from the past on her Instagram.
Including a certain video... with a certain Boss...
Thanks for sharing your post Friends life with your fans Courteney and letting them enjoy the wonders of watching Coco grow up.
Coco's parents famously worked together on genre changing horror movie Scream, available here.
Keep reading...
Show less
David Arquette recently owned up to a major mistake he made with Courteney Cox.
The actor recently stumbled across a meme of his ex-wife that read,
"If you ever feel like s—, just remember Courteney Cox's hair in Scream 3."
He responded to the insult on Cox's locks.
"I have to take the fall for this. I suggested a Bettie Page look. It just didn't work. I take full responsibility."
Arquette and Cox initially met on the sets of the Scream movies.
They played each other's love interests in the 2nd and 3rd movies. They were married in 1999 and had a daughter together.
The two actors eventually split in 2013, but they're still close friends to this day.
The closeness of their relationship was made ever more apparent when Arquette 'fessed up to his hair-y mistake with Cox.

Instagram
Finally someone to blame. Poor Gale Weathers. https://t.co/pTd2xUpYdc

— Caroline Olsen🏳️‍🌈 aka STØY (@Caroline Olsen🏳️‍🌈 aka STØY)1550761549.0
Others are obsessed with this blast from the past.
My favorite story today: https://t.co/LXlrzGlnOv

— Nigel M. Smith (@Nigel M. Smith)1550614286.0

Instagram

Instagram

Instagram

Instagram

Instagram

Instagram

Instagram
Thankfully, hair grows back.
Keep reading...
Show less