Summer camps can be a place where kids form some of the best memories. In contrast, without proper oversight summer camps can lead to some disturbing experiences. From unlikely accidents to scare tactics, some people may not reflect on their time spend fondly.
We had an excellent summer camp close to where I grew up, we went every year and it was amazing. One summer stuck out more than the rest and looking back was a bit creepy. The speakers at that year's bike camp were, let's say, conservative. We had the example give that when we (a group of 12/13-year-olds) sin that God a big ultimate being hates it and will then oppose us. Fire, brimstone, gnashing of teeth, you can fill in the rest.
Keep reading...
Show less
In days of yore, parents took what would be considered extreme methods of disciplinary action on misbehaving children.

One example is washing out the mouth with soap for children using profanity, lying, or even biting. Such a method of punishment however would be considered borderline abusive today.
But regardless of the times, not all forms of punishment are of the painful or discomforting variety.

Curious to hear about what strangers online experienced growing up, Redditor Tatey180pro1 asked:

"What's the most creative punishment your parents gave to you?"
Keep reading...
Show less
Remember when you were a kid, and you had that one top secret thing that you never told your parents? Well trust me, they knew what was up. Like, I may have told my dad that I was going out for a "midnight walk" when I was 17, but I was actually going out to hook up with someone from my drama class. He found out the truth really quick.
Parents always know, my friends. They may act like they don't to avoid your embarrassment, but they see everything. Keep that in mind next time you think you've successfully covered up that hickey with concealer.
U/BinaryPeach asked: Parents of reddit, what secret do your kids think they've kept hidden from you for years, but you actually know the truth?

When you're a little kid, sometimes covering up the truth can be a cute attempt at being a good kid. That changes real quick when you get older.
​Imaginary friends are real!
My poor sweet kindergartener confessed with tears in his eyes that his imaginary friend wasn't real. That he'd never been real. That he'd been lying.
I had a hard time keeping a straight face as he poured his heart out about the guilt that had been eating him alive for being a "lying liar who lied to his mom." Then I hugged him and fessed up that I knew.
We talked about his friend's baby brother who was almost 3 and had an imaginary friend Mickey Mouse.
Did he really think this baby was playing with Mickey Mouse when he had to go grocery shopping with his dad while his big brother played on the trampoline with my son? Did he think this little guy was a bad person for saying he and Mickey Mouse had ice cream and played games in his magic house just because he was jealous about not being able to stay and play?
We talked about how he created his imaginary friend when he was only 2. How he uses his imaginary friend to talk about things that were bothering him. Like when his dad went out of town for 3 weeks and he was scared he wasn't coming back and afraid his dad left because he broke some stuff while playing.
Oh how he squirmed to realize I knew he had been talkimg about himself and not his imaginary friend's family!
Anyways, it was a good talk. He seemed to realize it was okay to talk about uncomfortable or scary things using an imaginary friend and that I wasn't deceived or mad about it.
Since then, the imaginary friend has shown up a few times. Like when it got a love letter from a girl at school the same age and didn't love her back. Or when the "purple cat" saw another kid eat a bug on the playground and wasn't sure if he wanted to still be friends anymore.
Definitely didn't know that at all.​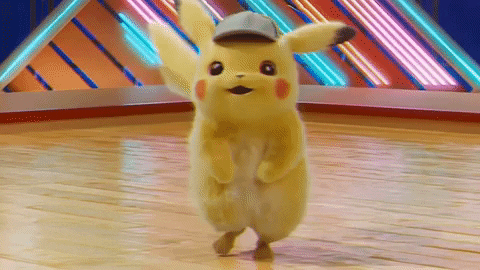 Detective Pikachu Reaction GIF
Giphy
Good to see my mum didn't know about me playing Pokemon when I was supposed to be asleep.
How else are we gonna catch those night-only Pokémon like Hoothoot?!
Three year olds, man.
My three year old tells me she washed her hands after going to the bathroom... She can't reach the faucet on her stool.
Right? My 3 year old clearly thinks I know nothing. My favorite is when he poops his pants and then denies it....

I think every person who has ever been a teenager has lied about something at some point. And typically they aren't so lucky in getting away with it.
​At least he confessed....eight years later.
Our son stole money from our wallets when he was 14. We had two other kids old enough to be able to do that, but we knew it was him. He's 22 now and asked him recently. He confessed and was shocked that we knew.
Nana stayed quiet.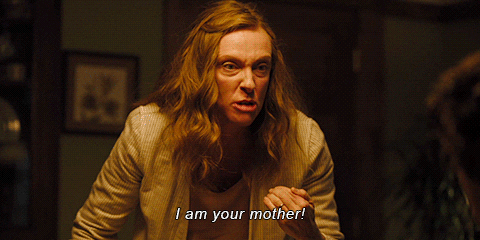 Mothers Day Mom GIF by A24
Giphy
When my mom was 16, she had a night job and a boyfriend. She would sometimes say she was going to work when she'd actually go to her boyfriends house. Her mom knew. Nana sat on that for 40 years.
My grandmother still enjoys pulling stuff like this on my mom and her siblings.

It's always fun to watch a 60 something do the "MOM!" with the shocked-teenage face on.
Every teen has snuck out.​
Not a parent but I am one of 10 kids. My younger brother got busted for sneaking out of the house. And hard core (by my parents standard) punished. Mom made him check in with location tags every hour and he wasn't allowed out past a certain time. He was 17 or so.
I had to sit my parents down and tell them that all 6 of us older siblings had also snuck out and they were being completely unreasonable. They'd had no idea.
​This ended up being wholesome.
When I started dating my now wife. We were not at the age to legally drink, I worked at a liquor store and my friends older brothers may have accidentally left some liquor around. Well my GF had never had anything other than a small dixie cup of champagne at new years ago I happened to have a half bottle of Burnett's grape vodka that I "snuck" into her house when we thought her parents were sleeping. Like 10 years later we find out they happened to look out the window to see if it was snowing and saw me grab it out of my trunk. We thought we got away with it 100% and just became a good laugh.
Ironically though, both of my wife's siblings had their first alcoholic drink because of me and my wife, mainly because they trusted us to not let them go over board when they were going to college age.
​There are those special, well thought out lies that are so creative, that sometimes parents will just go along with it due to being impressed. I hope my kids are this smart.
​I would do it too for a cute cat.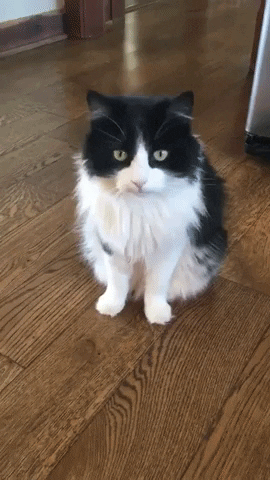 sitting close up GIF by Real Food RN
Giphy
I was the kid. I have always loved cats, and couldn't stand to see unloved cats. I brought home a lot of kittens and cats over time, to the point that my mom told me I wasn't allowed to bring any more home, no joking.
So one day, many moons ago, I at about 10 yo went to the Pike Place Market in Seattle and was wandering around when I came across a guy with a box of kittens. I knew I couldn't bring home a kitten, but I fell HARD for this little black and white kitten. I think I spent an hour trying to figure out how to convince my mom I HAD to have this kitten, and came up with... as I was walking home from the bus stop, a car drove by and someone tossed a box out in front of me. I of course checked it out, and lo and behold, a helpless kitten! Obviously I couldn't leave it on the side of this busy road, so I had to bring her home!
Mom let me keep her after interrogating me for a while, and I loved my Bootsie so much while she was with us ( she had a seizure disorder and didn't live long).
About 15 years later, my mom told me she knew I was lying the whole time, but it was such a creative lie, she felt I should be rewarded for.
Well, not all of them can be as clever....
When I was a kid I used to keep a pretty elegant glass bong on my night stand and I would place fake flowers in it to make it just look like a vase because I just underestimated my parents that much. It's crazy how great you think you are as a teenager. lol. But my parents totally knew and just thought I was an idiot for thinking I was so clever.
That sounds really tasty actually.
My son thinks he is slick and got away with drinking some of my salted caramel moonshine. I know he snuck a shot or three. I'm okay with it. He's 17 and responsible, smart and an amazing kid. A smidge of moonshine isn't a huge deal.
Remember kids, if you think you're getting away with something, nine times out of ten, your parents are twelve steps ahead of you. Just a heads-up, thank me later.
But thank goodness for the parents who love us anyway, no matter what stupid hijinks we get into.
Parents really need to think before they speak. I'm not saying not to discipline or call out bad behavior from children but, what one may think of as positive critique may actually be detrimental action. Children, no matter what age, soak up all of our parents' language and thoughts. We can't help it. All we want to do is be loveable. But parents need to realize... everything in reaction matters.
Redditor
u/Few_Reading_4822
wanted to hear what children should not have to hear by asking...
What is the most toxic thing a parent can say to a child
I am lucky enough to not have had a toxic mother; my stepfathers, those are different stories. Sometimes I did deserve a punishment or three but actions cross lines fast. Malicious behavior is easy to dish out and too often not recognizable as toxic. Let's look for signs...
Useless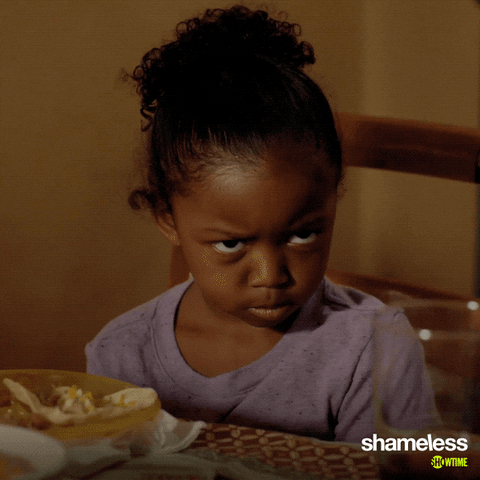 Angry Season 9 GIF by Shameless
Giphy
That i'm freaking useless and can't do crap because I couldn't open a jar of tomato sauce for my mom at 1am.
Peace Out
"We're moving and you're not welcome."
This is what my dad said to me while blackout drunk, after he took my sister's pizza that I made, ate it in front of me, and then threw the pizza at me after I asked him why the hell he's like that and walked away. We were supposed to be moving to a new place the next couple weeks after this fight.
Don't Speak
In my experience, divorced parents that say stuff like :
"Don't talk about that to your [other parent]" "Tell your [other parent] this" "Your [other parent] is trying to manipulate you." "You see what [other parent] did ? I'm not saying you should hate them, but isn't bit messed up that they did that?"
It really screws with the kid's head. If you're ever going through a divorce and have children, please find a way to sort your crap with your former spouse without involving your children more than necessary.
Get Out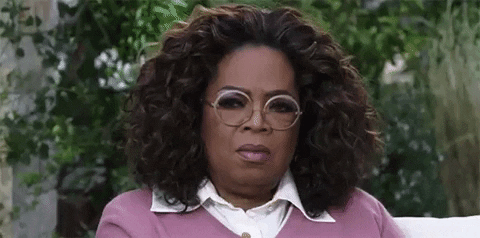 Oprah Winfrey Reaction GIF
Giphy
"i kicked your mom out and I can kick you out as well."
Oof. That is a lot of pain to process and digest. This is proof that everyone really shouldn't procreate. Being a parent is a responsibility you need to be able to handle.
Excuse me?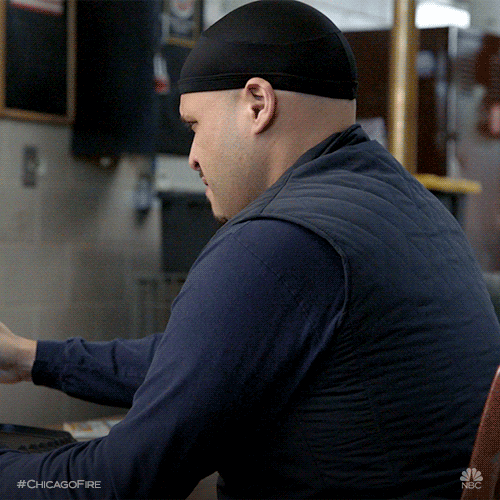 Excuse Me What GIF by One Chicago
Giphy
"So you're saying that I'm a bad parent" in response to any form of help-seeking of constructive criticism was the worst for me.
LIAR
My dad made my mom choose between me or him when I was 15. He was angry I wouldn't give him my email password so he could change it and block me from having any friends after I changed schools.
My mom without hesitation told me to leave. It was winter. I had no coat. I wandered around town then slept under the stairs of the building they lived in.
Eventually that night my father gave my mother permission to let me back in.
I told them about this trauma when I was 25. They both screamed at me & called me a "freaking liar" while I cried. I'll never forget the trauma of my mother telling her child to leave and choosing her husband. Over an email password.
"THIS ONE TIME AT BAND CAMP"
Constantly comparing you with your older siblings, and extremely different treatment. It makes you feel inferior to them and like no matter how much you try or do, it will never be enough.
Omg, this hits the hardest with me, I'm so sorry. The "THIS ONE TIME AT BAND CAMP" makes me furious; parents bullying is so incredibly harmful and takes away a child's sense of security almost immediately. I can't imagine telling my child that after they are trying to share their life with me and are excited to do so. So sorry, I hope you have found your safe place.
OK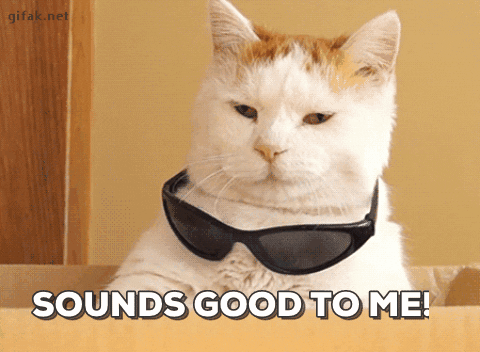 Sounds Good GIF by Leroy Patterson
Giphy
Okay
Over and over again for years and years. Any accomplishment any trial passed any challenge won.
Just "okay".
What have we learned? Not everyone is cut out to be a mom or dad. That may feel like a heard truth but it's necessary. Kids are trying to be the best they can be for you. So just proceed with compassion.
Want to "know" more? Never miss another big, odd, funny, or heartbreaking moment again. Sign up for the Knowable newsletter here.

Keep reading...
Show less
At some point in our innocent lives, we've had wild imaginations in which we've conjured up companions to play with.

And them we devloped something called cynicism as we got older and forgot about these imaginary friends.

But the following parents haven't forgotten about these so-called playmates for their children.

Curious to hear anecdotes from strangers online, Redditor TheCatAteMyGymsuit asked:

"Parents, what weird or creepy stories do you have about your child's imaginary friend?"
Do You Hear What They Hear?
Some people talk about hearing voices in their head. And some would rather not go down that dark memory lane.

The Secret Mum
"A few years ago, my niece kept telling her Mom about her 'Secret Mommy' who lives in the corner of her bedroom, only comes out at night when no one but her is up, and talks to her. The whole family was terrified until they figured out it was actually an old alarm clock in the room set to a talk radio station that went off at 3 am every night. 😅"
Inner Voices
"I asked my parents and apparently I was in therapy for a handful of weeks because I was 'hearing voices.'"
"Around 5 or 6, kids start to develop their internal monologue."
"It was me, I was hearing my own thoughts..."
"Terrifying."
– ichigoli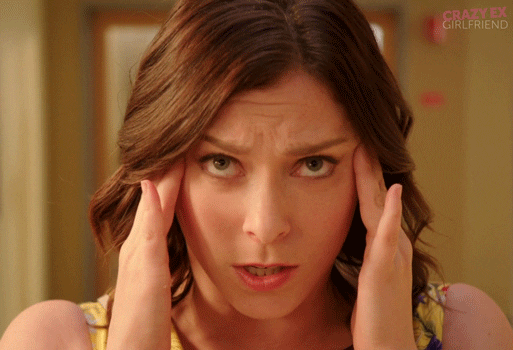 Confused Crazy Ex Girlfriend GIF
Giphy
Visions
You wouldn't want to see what these kids saw.

Being Watched
"Not really an imaginary friend but something still creepy. I don't know if it counts but I want to share. We briefly rented a townhouse while waiting to purchase a house. While living in this townhouse, I had always felt creeped out by my bedroom. It had a wall of windows on one side. Even as a grown woman, I felt uncomfortable being in the room after dark and felt like I was being watched by something in the room. I never mentioned it to my daughter."
"Fast forward to us living in our own house that we bought. My daughter starts having nightmares and is scared to be in her room. One night I asked her about the nightmares. She said it was of a ghost that said that he followed us from the room with all the windows."
What The Daughter Sees
"In the past I have seen things out of the corner of my eye and glance to see nothing there... of course that's just my eyes being weird and I stopped paying attention to those things. Well, my daughter is just a toddler and I had her sitting in my lap reading a book. I see something in the corner of my eye as usual and my daughter quick looks over there. She then stares wide-eyed at nothing and watches it cross through the room. This has happened THREE TIMES. She's not at the point to where she can communicate what she is looking at but we are pretty close. If it happens again I'll ask her what she sees."
– TheW83

Ghost Dog
"Not an imaginary friend but still creepy."
"My older sister had a German Shepherd that had passed away named Harley."
"My daughter was about 2.5 years old at the time and is in bed with my sister watching TV. She points to the end of the bed and says 'that Harley?'. My daughter did not know about the dog and certainly didn't know the name Harley."
– urbjam

They Have Names
Just because they can be identified by name does not always make them less creepy.
Meet Bob
"My daughter started saying 'Bob' before she learned how to say 'mama' or 'dada.' She would say it all the time at random times. One time I was in the nursery rocking her to sleep when she said it and so I asked, 'Who's Bob?' She pointed up at the corner of the ceiling behind me."
"Mr. Sohail"
"This isnt creepy just odd! My 4 year old sons current imaginary friend is Haris Sohail,a Pakistani Cricketer who plays in the national league in Pakistan. He apparantly has the same teddies as my son, cycles alongside him and went on a camping holiday with us last Summer. We are Irish living in Ireland, my husband plays cricket a little during Summer but he cannot for the life of him understand where my son learned about Mr Sohail!"
– Vixen35

Not Just Anybody
"Mr. Nobody."
"He started as the person the kids would blame if one of them forgot to flush the toilet. And then his mythology evolved. For the record, all of this was concieved by 3 of my kids who at the time were 6 5, and 3:"
"Mr Nobody has no eyes, no teeth, no tongue and no nose. He doesn't wear pants and leaves the used toilet paper between his butt cheeks so you can tell where he is by his smell. He doesn't wear a shirt, but has a pocket cut into his skin where he keeps the key to our house. He can be invisible. He had a beard since he was a baby. He bites off his fingernails and then drips blood where he walks."
"A friend of mine drew him at the time: https://imgur.com/D0KX2xp.jpg"
"Thankfully, been a few years since Mr Nobody has been in our house now."
A Concerning Situation
"Out of my four kids, only my eldest son (now 20 years old) had an imaginary friend. It's name was Barsie and it was a giant wolf, but could transform into a boy. Anyway, my wife and I didn't think much about Barsie until we noticed that my son had broken a plastic butter knife and stabbed quite a few of his stuffed animals. He told us that Barsie had told him to do and had even helped. That was when we really got concerned."
"My son had anger issues as a child and the reason for that is that, while I call him my son, he is my step son. His biological father lost custody because of drug related crimes and just abandoned him. My son has always thought of me as his dad, but was still extremely angry about the situation with his biological. Anyway, we took him in to get some counseling after an incident involving a lighter that he found on the ground outside our apartment. He had tried to burn his baby brother's favorite toy."
"While in counseling it came to light that Barsie was planning to eat our family and to pee our blood all over the apartment. This was the beginning of my son's counseling and mild medications. Barsie disappeared over a few months and we were able to take my son off the medication the following year. He remained in counseling for quite a few years, but Barsie was never mentioned again."
Under The Bed
Things that go bump in the night take refuge under your cozy bed. Wanna look?
Nice Monster
"My wife and I were sitting for our nephew. He kept coming downstairs because there was a monster under his bed. So I marched upstairs grabbed the monster from under the bed, dragged it downstairs, opened the door and threw it out into the night."
"Nephew burst into tears and was inconsolable because that was the nice monster and not the nasty monster."
"So 11pm on a dark Saturday night and I am crawling around a damn wet garden looking for an imaginary monster and trying to apologise so my nephew could go to sleep!"
A Bunch Of Croc
"Not really an imaginary friend but I had an imaginary family of alligators that lived under my bed when I was a kid. Often times I'd get so scared I'd sleep in my brothers room bc the Daddy alligator wouldn't come out to scare me if I was with my brother."
I didn't have imaginary friends, but I pretended I was friends was someone I really wanted to be friends with. Does that count?
Probably not.
But I'll leave you with this. My invisible "friends" were more of a sinister type. They wore leather jackets and hats and Ray Bans. They often visited me in my dreams and chased me on their motorbikes.
I think it was from watching an episode of the Twilight Zone that featured a biker gang.
Jealous?

Keep reading...
Show less