Dating and the search for love and companionship... What a nightmare.
This journey plays out nothing like in the movies.
Every Prince or Princess (or everything in BTW) seems to have a touch of the psycho.
The things people say during what should be simple dinner conversation can leave a dining partner aghast.
Like... do you hear you?
Redditor detroit_michigldan wanted to discuss all the best ways to crash and burn when trying to make a romantic connection. They asked:
"You're on a date and it's going really great. What can another person say to ruin it completely?"
I once had a guy ask me if I was willing to follow him into the woods, depending on the price of the meal.
Yeah. No steak is worth that.
Plans After...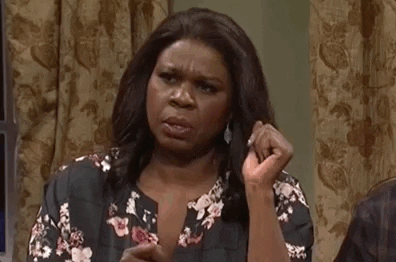 Wait What Wtf GIF by Saturday Night Live
Giphy
"Thanks for the ride but I have a date with someone else, I figured you wouldn't drive me if you knew I was going on a date with someone else and I really needed a ride."
"Online dating, talked to her for a while, finally got the courage to ask her out and then she said that as we got there."
iareyours
Mirror Image
"'You look just like my wife!'"
catalinachild
"I did have a guy tell me I reminded him of his son. I don't believe English has a word to adequately describe my feelings at that time."

UnicornMagicRainbow
"That would definitely do it."
chaotica78
Third Wheel
"'Hope you don't mind if my mother joins us.'"
ofsquire
"Actually had a girl do this on a first date because she had anxiety issues. Honestly wasn't bad except that 90% of the time she was silent and her mom talked over her."
"I didn't mind that much and wouldn't have minded trying again when she was more comfortable except that she was let go at the company we worked at and she deleted her social media profiles and she never responded on her number. Ah well."
Seightx
Liar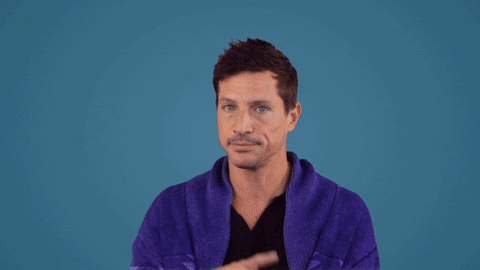 Lying Simon Rex GIF by Simon Rex / Dirt Nasty
Giphy
"'Hey bro aren't you gay? I made out with you last night.'"
"Random dude I've never seen before in front of my (f) date."
JHXC16
Filter Issues
"'You looked better on Tinder.'"
waqasnaseem07
"Isn't it basic knowledge that everybody looks slightly worse than the worst picture you can find?"
no_user_ID_found
The Past
"'My ex used to do that too.'"
xxIvyOF
"Yep. I've definitely had two otherwise-decent-guy date-situations sour because the ex-comparisons just would not stop flowing. No woman wants to be seen as interchangeable—I'm not here to perfectly fill that ex-sized hole in your life. Focusing on the present moment and a future we could build together is a courtesy we need to grant each other in earliest dates of dating."
LarkScarlett
Powerless
"'I'm an alpha, you cant handle my top energy.'"
Midnightgay28
"I actually left a dude in the middle of dinner, in part, for saying this. I ordered an Uber under the table while pretending to listen to him. Went to the bathroom, and never came back. That was when I was young. Now I'd just say, 'How about we enjoy this meal in silence, before we head our separate ways.'"
UnicornMagicRainbow
Mommy...
"'Mother says I should be back by 9.'"
"Saying 'mother says' just feels weird."
bunnyrut
"That gives me Norman Bates vibes."
Werewolf_lover20
"'Mother says alligators are aggressive because they have an overabundance of teeth, but lack a toothbrush.'"
sodaextraiceplease
Obvs...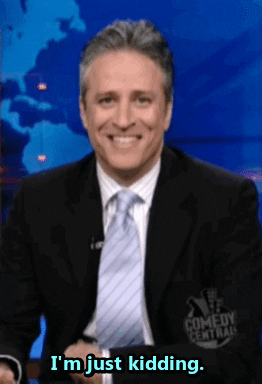 just kidding jk GIF
Giphy
"'If you were going to be murdered, what method would you prefer. Purely hypothetical. Obvs.'"
Specific_Tap7296
If it looks anything like a Dateline NBC episode... RUN!
Want to "know" more?
Sign up for the Knowable newsletter here.
Never miss another big, odd, funny or heartbreaking moment again.
Keep reading...
Show less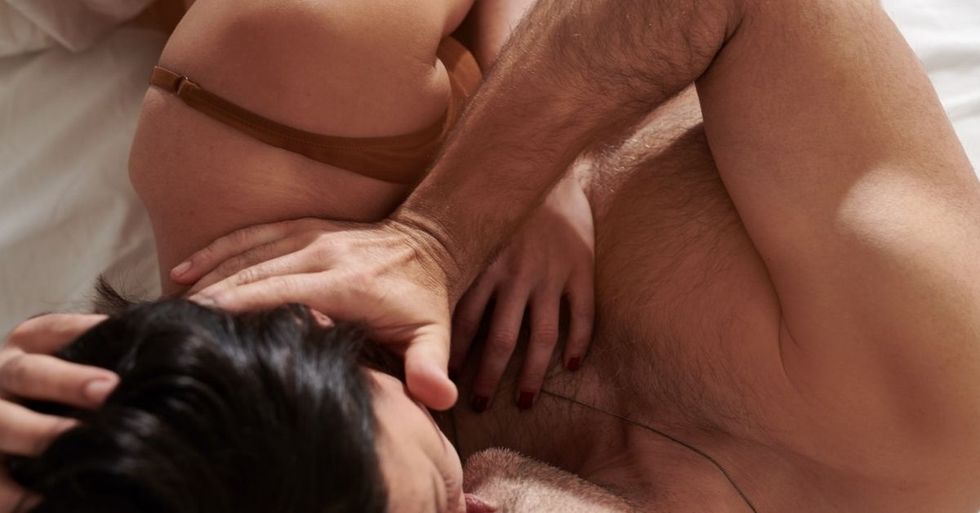 There is never an easy way to soothe over issues with your lover/spouse and your parent. That's why it's always best to marry someone mom likes. That strife can be very problematic. Case in point… Redditor pocketlobster88 wanted to discuss his story for some feedback. So naturally he came to visit the "Am I The […]
More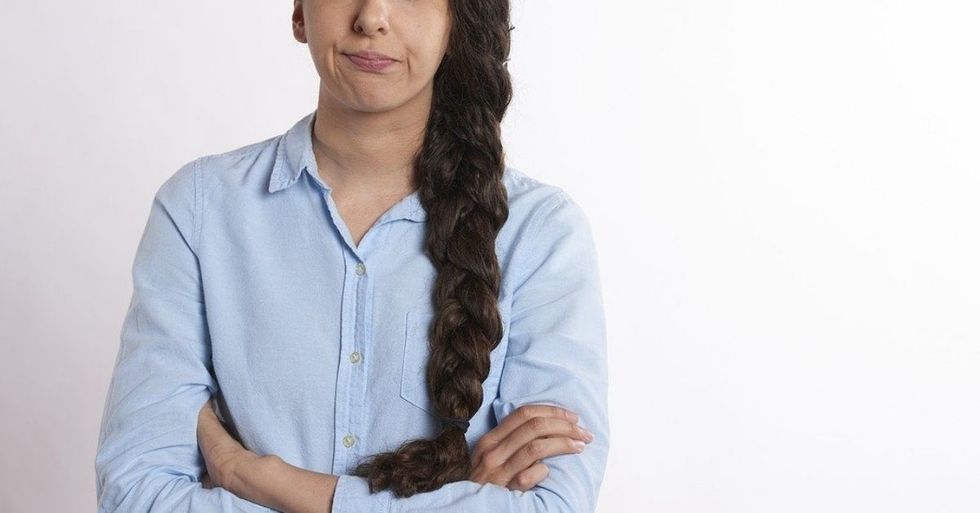 Certain conversations always have boundaries. Don't they? If someone says… "I don't want to talk about it," you leave it alone. Right? Or you persist to varying… windy consequences. Maybe silence is best. Case in point… Redditor throwa67694 wanted to discuss his story for some feedback. So naturally he came to visit the "Am I […]
More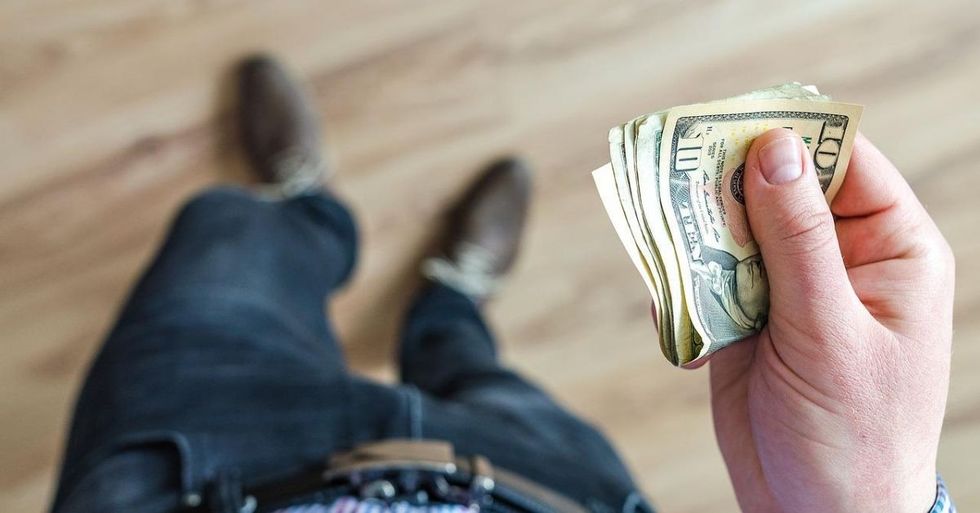 Mother's Day is a very special day for so many people. This is the day we get to give thanks to all the moms, for all they do. And most mom's ask for so little in return. Why is it difficult to grab a few gifts for them? Case in point… Redditor Realistic-Baker5083 wanted to […]
More
Dating and the search for love can be a treacherous disaster.
Even when you finally find someone to swipe right, you meet them and you wish they didn't even own a phone.

How do some people believe their behavior is appropriate?
Dates are meant to be fun and easy.
Not an episode of "Game of Thrones."
Redditor zippez wanted to hear about the times the love merry-go-round was a disaster. They asked:
"What was the worst date in your life?"
I can't even remember my last date. And I don't want to.
The First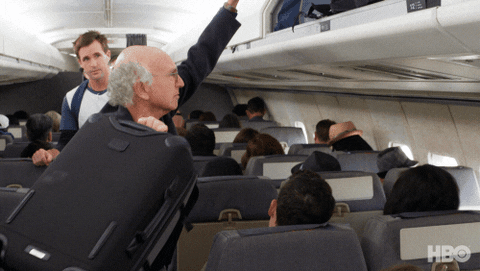 Season 9 Wow GIF by Curb Your Enthusiasm
Giphy
"She had her luggage with her, and expected to move in with me (1st date)."
kavijak
16
"Went on a group date when I was like 16. There were 2 established couples and I was seeing a guy for the first time. We went to a bowling alley my date's friend worked at. The entire time this guy was trying really hard to show off and in general being a massive tool. I was sitting with my friends on the outer right seat in the row. Date's friend was standing about 3 feet to my right."
"My date went to toss the bowling ball to his friend because he was sooo cool and strong. He missed so hard that the bowling ball hit my left shoulder and my friend's right shoulder (we were sorta leaning into each other to talk), then fell on another friend's foot. He got 3 of us in one throw. He awkwardly apologized and then said he needed to use the restroom. Didn't see him again and went home with my friends lol."
Puzzleheaded_Storm79
Baffling!!!
"On the only date, he pointed to another woman at the bar and said that was his ex. This woman happened to be my lesbian roommate who was there with her girlfriend. So I called BS. It's still hilarious how bad his luck was. Why would I be interested in someone intentionally trying to make me jealous by lying? Baffling!"
Grapegoop
Blacked Out
"I was meeting a girl at a bar by her school, which was an hour away. We planned on bar hopping all night and I would spend the night at her house. When I got there, she was already black out drunk and her friends just left her with me. Wanted to give her the benefit of the doubt."
"Maybe she was just nervous and would sober up a bit. But no, she was belligerent the entire night and almost got in several girl fights for bumping into everyone as she walked around. when I came back from the bathroom she was being passed around a group of dudes as she grinded every one of them."
At this point idk what to do. I wanna just bail, but she's blacked out with a dead phone. So I hung out on my own, made some new friends, waiting for her to party herself out. She did, I walked her home and she started to ball her eyes out when she realized I wasn't spending the night. I've never felt more awkward or embarrassed in my life."
SprinklesMore8471
Check Please...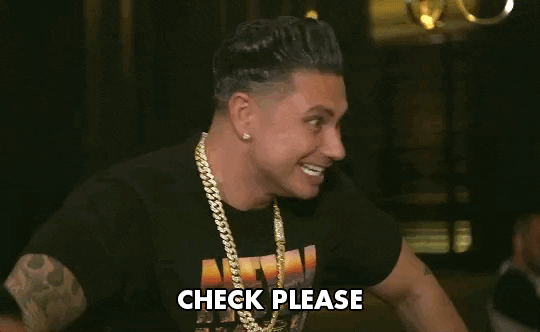 Check Please Premiere GIF by Jersey Shore Family Vacation
Giphy
"A guy took me out to dinner and excused himself to use the bathroom. Was gone for about 10 minutes. Found out the next day that he was actually in the parking lot having a quickie with the waitress, who knew a friend of mine."
Gardengoddess83
What in the world? I mean. And we still have more stories. Lord.
"ok I guess"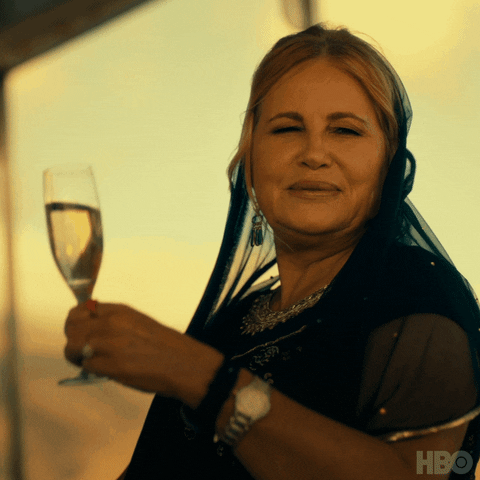 Happy Spring Break GIF by HBO
Giphy
"I had a very persistent neighbor who I finally agreed to go out with."
"I got to the restaurant and he had already ordered me a drink. He asked to order my food for me and I was like 'ok I guess.' He made comment after comment about my 'smoking hot' pale complexion. Asked me if my ex was circumcised. Told me that women who think they are equal to men are out of touch with reality."
"Wouldn't let me pay half, so I asked to tip, but he told me the $20 I was going to leave was too much. I went to the bathroom and came back to a glass of wine that I'd already told him not to order. He texted me 15 minutes after the date saying 'with a woman of your complexion a man must be careful not to leave a hickey.'"
rapbattlechamp
not your babysitter...
"He told me we were going on a 7 mile out and back hike to go fly fishing. Turns out it was 7 miles of steep uphill to get there, we only fished for a few hours because we got rained out, when I asked for help he told me 'I'm not your babysitter' and farted the entire day because he ate a bean burrito on the drive over that morning."
"He also spoke to people we passed on the trail more than he spoke to me. The 7 mile hike back back downhill gave us both a ton of knee pain, and it was horrible. Worst part? It was the second date, because the first date was magical."
turtledovefarts
for practice...
"Not the worst date because there have been of course some that were legitimately scary but the most awkward at least. He spoke several languages and when I said I spoke a bit of one of them, he insisted that I needed to practice and kept speaking in that language even after I repeatedly and increasingly stronger terms said okay that was fun but let's go back to English now, we're in a loud crowded place and this is above my skill level."
"He kept agreeing and switching back but then switching to the other language again 'so I could get the practice.' He kept correcting my vocabulary too. And by the way this man started out by saying he was fluent in English but only advanced in this language, so it wasn't as though it was actually easier for him to speak it. I would have been happy to struggle through if that was our best language overlap."
deqb
THE. WHOLE. TIME.
"I'm sure other girls have scary dates that are much worse but here's my non-scary awful date... I told the guy on the site we met on that I was nervous when it came to dating so not to show up in a suit or anything. He showed up in a stained t-shirt and sweatpants with holes in them. It was a weird choice for 'casual' but he seemed interesting online so I stuck it out."
"I kid you not, he didn't stop talking about himself THE. WHOLE. TIME. I asked him a total of 3 questions and he asked none. He sounded like a preacher on a pulpit sharing his life story. Most uncomfortable, longest, date of my life. Needless to say there was no second date."
green_hobblin
Single is looking so much better. Dating makes me want to sob.
Want to "know" more?
Sign up for the Knowable newsletter here.
Never miss another big, odd, funny or heartbreaking moment again.
Keep reading...
Show less