There's something about seeing a person litter that drives me up the wall. I remember being younger and being explicitly told to hold on to my trash and not just throw it in the street.
As a kid, I distinctly remember being made fun of for not just throwing the bag of chips I'd just eaten or an empty soda bottle into the gutter.
I can't imagine doing that. Why?! We truly treat this planet as if we have somewhere else to go. And yes, it says a lot about people who do that.
Turns out I'm not the only one with strongly held opinions. People shared their thoughts after Redditor Acrobatic_Western_67 asked the online community,
"What's something that makes you instantly dislike someone?"
"Treating food service..."
"Treating food service/retail employees like garbage for no reason."
SibyUnrest
This is a big one. Don't do it. It says a lot about you. The people who take your food orders are not personal servants.
"Standing in the middle of aisles..."
"Standing in the middle of aisles or doors, etc., and not paying attention to anyone else coming or needing to get through. Extra bonus scorn if you actually take a tone or give a dirty look when someone dares say 'excuse me.'"
llcucf80
Ah yes, spatial awareness. It's in such short supply.
"When they exhibit..."
"When they exhibit a personality trait that I also have, and don't like about myself. Every time I find myself being dismissive or judgemental of somebody, it's just my own insecurity."
At least you're self aware enough to recognize that, and that's a big step!
"When I'm talking..."
"When I'm talking and they are not listening. Like they are not even trying to pretend that they are listening."
eat-the-rich-07
Ah yes, the constant talker. Difficult to get a word in edgewise.
"A person can treat me like a princess..."
"A person can treat me like a princess but as soon as I see them mistreating either animals or people, I am out of there. Because one of these days, you'll be on that receiving end."
starlightradio
Honestly, good for you. You know when you've dodged a bullet.
"Telling people..."
"Telling people to smile. It just screams condescending and a lack of emotional intelligence."
Condescending indeed. I really felt for the women I worked with back when I did customer service. They heard it all the time and I could tell they hated it.
"Grown ups..."
"Grown ups using 'baby talk' to try to get what they want. I'm not talking about when people goo-goo at babies, but when they use a silly whiney voice to try to persuade people or make people do them a favour."
"Aww, pwease hewp me wiv dis wittle pwoject."
"When I hear that I instantly lose respect for that person, be it a stranger or someone I know."
"Pet peeve."
handsahwill
I cringed so hard reading this. I hope no one does that around me!
"When the first thing they do..."
"When the first thing they do when they meet me is talk bad about others. Probably to make me think they are great and it's the other people that are the problem."
TooGayToPayCash
Yeah... run away. Run far away. If they're talking like that when they first meet you
"Okay..."
"One-upping people. 'Yeah, that's pretty good, but one time I...' Okay, we get it, your life is more amazing than everyone else's."
well-uh-yeah
That's nothing! You should hear MY thoughts on what you just said!
See what I just did there?
"When out driving..."
"When out driving, someone who pulls out in front of you, then proceeds to go 5-10+ mph under the speed limit."
You just described a bunch of my family members. I apologize on their behalf.
It should go without saying, but I'll say it anyway: These sorts of behaviors are the kind that make other people think you're a jerk.
Don't be a jerk. Got it? Good.
Have some opinions of your own? Feel free to tell us more in the comments below!
Want to "know" more?
Sign up for the Knowable newsletter here.
Never miss another big, odd, funny, or heartbreaking moment again.
Keep reading...
Show less
You meet someone new. It's going pretty well, you're connecting, the conversation is flowing smoothly.
Then they spy someone out the corner of their eye, make sure there's no one else within earshot, and drop an unabashedly racist comment.
What's up with that? Abhorrent behavior, right? You probably feel like backing away from them and dislike them immediately, right?
People shared the things that make them side-eye the people around them after Redditor charlieh331 asked the online community,
"What makes you instantly judge someone?"
"Had a coworker..."
"Had a coworker come with me to get lunch. They threw their trash out my window while I was driving down the road. Immediately thought less of them. To add to that she was like 'Yeah I litter don't judge me.'"
huneebie
WHYYYYYY???
You bet I'm judging her.
"Treating food/service..."
"Treating food service/retail employees like garbage for no reason."
SibyUnrest
This is a big one. I have worked in food service. It's one of the most stressful jobs out there.
"I lose respect..."
"I lose respect for a person if they make fun of people but can't handle being made fun of."
Demand-Curve
They can dish it but can't take it.
Not a good look.
"Being manipulative..."
"Being manipulative or trying to convince me something is in my best interest when it's in that person's best interest instead."
Azzizzi
Hahaha, oh the times I've borne witness to this. Ulterior motives are fun!
"Extra bonus scorn..."
"Standing in the middle of aisles or doors, etc., and not paying attention to anyone else coming or needing to get through. Extra bonus scorn if you actually take a tone or give a dirty look when someone dares say 'excuse me.'"

llcucf80
I really hate that I have been this person before no matter how hard I've tried.
"Probably to make me think..."
"When the first thing they do when they meet me is talk bad about others. Probably to make me think they are great and it's the other people that are the problem."
TooGayToPayCash
A major red flag. We all run into this. So I'd advise that you run away. Run away.
"It's personal."
"I lose respect for people who go to politics and forget about their friends. It's personal. I had a very good friend but later he decided to start a political career. Stopped talking with me after that for no reason."

This is very specific.
Care to tell us how you really feel?
"Being careless..."
"Being careless or doing a sloppy job because they won't be the ones that have to deal with it."
poopoo_fingers
This is especially annoying when it's done at work. Why are people so content to pass the buck?
"When they openly demand..."
"When they openly demand respect based on their age, status or position instead of earning it through their actions."
CrimsonKnightmare
Looking at you, mean older dude who lived down the street and would yell at anyone who "talked back" to him while he ranted from his stoop.
"I have a really hard time..."
"I have a really hard time with people that cut you off mid-sentence, and completely change the subject. Then ONLY talk about what they want to talk about. The art of listening is really dying off…"
BigMurr
There's a simple rule to life, people. You don't need Commandments or anything. Just... don't be a jerk.
Or these people, for that matter.
It's really that simple. Just don't do it. It'll pay dividends, trust me.
Have some opinions of your own? Feel free to tell us more in the comments below!
Want to "know" more?
Sign up for the Knowable newsletter here.
Never miss another big, odd, funny, or heartbreaking moment again.
Keep reading...
Show less
I hated my teenage years. I'd redo them again just to be young, but the drama isn't worth it. I'd say I could be a little scandalous and rebellious but, rebellion as a teen is seen in the eye of the beholder.
I will say kids today are surprising me. Having walkouts in class. Being active in social discourse, that's impressive.
But kids will always be kids. They will always mess up in epic proportions, that's part of the fun.
The times you acted out will be the best stories you have, all the way until the grave.
Act out a bit. But be smart. And not cruel.
Redditor Heyhey-_ wanted to discuss the years of lost youth when we were invincible, they asked:
"What is the most rebellious thing you did as a teenager?"
I skipped school a bunch. And I stole.
I didn't rob a bank or anything. I just stole from church.
Yes, I stole from God. He forgave me.
My mother? That's a different story.
Days Off
"I missed 34 school days. You'll fail the year if you skip 36. If they were going to grant me vacation days, I figured I'd take use of them." ~ Active_Combination78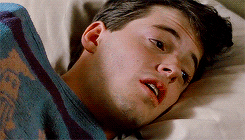 Giphy
Lucky that I got down...
"Friends and I were going into an old nightclub when we were 16. To get in you had to climb over loads to rooftops and get in a hole in the roof."
"We also got our 18 year old friend to buy us cider. As we were climbing up I spotted a woman look at us funny. I had a bad feeling so got down."
"My friends continued. Went back to another of my friend's houses. After being there for 10 minutes his mum tells us the guys had been arrested."
"The woman contacted the owner of the building and rang the police."
"2 of my friends turned themselves in, one of which lied about being 17 when he was 18, the other 2 fled to the roof which was very high and the whole town could see them on the roof with police cars below."
"Fun times. Lucky that I got down." ~ StickyBlackMess69420
You stole what?
"I stole a thong from Macy's when I was 15 because my mom refused to buy me one. Me and my friends got caught and got 'arrested' by the mall cop."
"He handcuffed us to a water pipe below the main level of Macy's. Never stole again and looking back, that was super creepy." ~ Illustrious_Big_8485
Best Memory Ever
"I took a train to a different city that i barely knew to watch a concert of my favourite band at the time. I was under age, got in with a fake ID and went all by myself."
"Had the best night ever, danced right at the front of the stage, managed to get the drumstick, autographs and had a photo taken with the lead singer."
"Stayed over at a hostel that only cost me $25 and took the train back the next morning. It was amazing and no one ever found out :)."
"The band was called SOJA (soldiers of jah army) and it happened when I was on exchange in Australia. I guess that made it even more exciting!"
"I got away by telling my host family I was sleeping over at a friend's house and leaving her phone number (purposely misspelled) at the table to look legitimate lol."
"Luckily they never even called her. And yes, that was one my favourite memories ever!!"
"It happened 8 or 9 years ago so i can now talk about it without getting into trouble hahaha." ~ SnooApples25
Good Samaritan
"Stole the battery out of some guy's truck who was trying to drive home drunk from a party and left it on his parents doorstep with a note explaining why it was there." ~ kg1206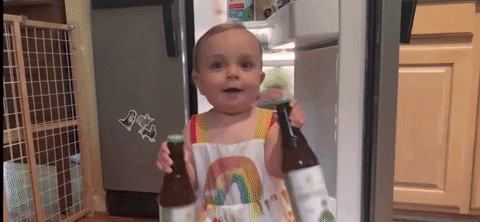 Giphy
Rebellion to save a life?
That's bada**.
Don't drink and drive. That's not rebellion, it's just stupid.
Epic Punishment
"Had a pretty awesome house party when they were away."
"It was epic but lots of things got broken and they were so mad at me they gave my bedroom to my brother and I had to have the tiny little bedroom for the rest of my time living at home." ~ VodkaMargarine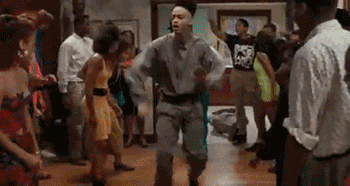 Giphy
"hands off"
"My parents are very liberal hippies who believe in a 'hands off' parenting style. They were all saying things like 'society sucks, don't be normal', and so on."
"As a result, my elder sister rebelled by becoming a cheerleader, earning straight A's, and refraining from using drugs. The funniest rebel of all time." ~ ConditionCortoonist
People Share Their Unexpected Happiest Moments | George Takei's Oh Myyy
While many of life's big events like weddings and births bring us joy, even the smallest of gestures or gifts can leave a lasting impression. Especially if y...
Donut Stop
"Caution: there will be bad**sery ahead."
"At 11:00 p.m., I snuck out of the house. I went to the store and purchased junk food."
"Then, after it had closed, my pals and I went to a playground. We ate donuts and fought with lightsabers until the cops arrived." ~ Acceptable_Stage79
"feet"
"I had a big party my senior year. I got everything cleaned up, or so I thought."
"My mother had a glass cutting board on rubber 'feet' on the kitchen counter. My one jacka** friend who 'didn't like the taste of beer' apparently spilled the screwdrivers he was making on the counter, and it pooled under that cutting board."
"They got home, she moved that eventually, saw OJ, smelled the vodka, and I was done." ~ Jealous-Network-8852
Take your meds...
"I would bring a box of Good & Plenty (licorice) to school, and when I wanted out of class I'd take a white one and show my teacher and say 'I need to go take my medicine'."
"They'd give me a hall pass and I'd wander the school like ahhhh freedom." ~ Delica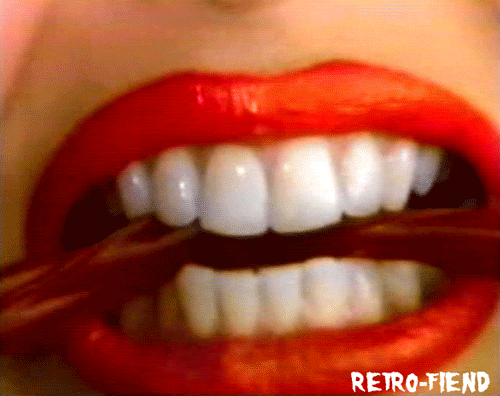 Giphy
"no running in the hallways."
"My middle school had a policy of "no running in the hallways." Anyone who rushed through the halls received an automatic detention. So there I was, skipping down the corridor one day (skipping... not running). When a teacher sees me, he says "Hello there, there! Stop! You've been given an after-school detention!"
"I spun around in the middle of my skip, looked him in the eyes, and said "no." Then I kept skipping down the corridor. I felt euphoria, pride, and delight because I had defied the system. I never had to go to detention." ~ Sensitive_Future343
stole/begged for food most days...
"I left home without warning for about a year and spent some time being homeless in other countries. If iIhad money it'd be backpacking, since I was dirt poor I slept in the streets of many cities and stole/begged for food most days. When i got home I took a shower and went to bed in my room and the day after i attended breakfast and my dad who I lived with never said anything about It. Ever. Healthy relationships ftw/s." ~ Rhamba
I'm Out
"Skip school, get drunk and pass out in football fields." ~ Reddit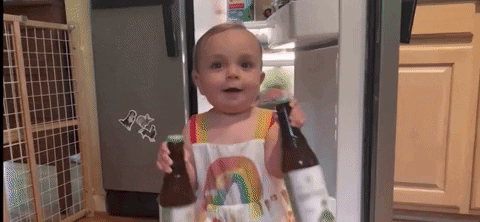 Drunk Happy Hour GIF by Saturday Night Live
Giphy
Trashed
"Broke into an abandoned school with a buddy of mine and trashed the place. Looking back on it; one of the dumbest things we ever did without a doubt, but on the flipside a giant paintball war in the old halls is one of my fondest memories." ~ James_a420
"plan heists"
"In 6th grade I was around some bad people, we stole parts out of my schools computer room. We would also "plan heists" for our local grocery store, it basically went like this: We would go in there as a group (4 or 5), while two had empty backpacks."
"We filled them up in a corner where the camera wasn't able to film us, then just grabbed something cheap and walked to the cash-register to actually pay for. The ones with the backpacks would just walk through and wait outside. Then we walked back, everyone takes what they packed in and we would just walk to class." ~ KAaadIsReady
Mexican Buddha XD...
"According to the meltdown my mother had, it was me wanting to attend a different church." ~ Kaio_00
"When I was a teenager I wanted to attend the Buddhist temple in our neighborhood. I was raised Catholic, so my Mom was very bemused and humored me about it."
"I even went on a day long Buddhist retreat and it was fun at the time. I got to learn about another culture and religious beliefs. My parents are from Mexico so my Mom once bought me a Buddha statue from Mexico. It was so cute and hilarious! That Buddha statue looked like a stoned Mexican Buddha XD." ~ LusciousofBorg
The Most
"The 'most'. Probably taking my ankle monitor off, committing a new crime and leaving the state for weeks. I wasn't trying to be a "fugitive", I was just a bit crazy." ~ throwawaysmetoo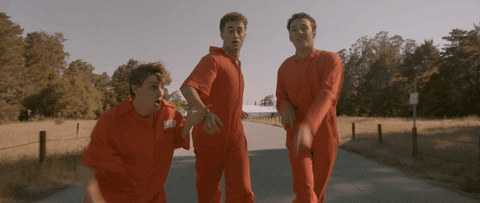 Prison Break Running GIF by The Ugly Boys
Giphy
Typical
"I did the typical teenage stuff, smoke pot, smoke cigarettes, sneak out at night to party with my friends. Drinking. I think the most rebellious thing I did was sneak out one night and tag a bridge with my then boyfriend and our best friend. But idk if it counts as rebellious because I never got caught and my parents never knew. I got really good grades so my parents just assumed I ran with a different crowd than I actually did. Now we are all grown up and we don't speak anymore. I miss those guys." ~ Alohamora95
Ah youth.
How do yo handle it? It's impossible to appreciate it when it's happening.
Oh well, guess we just keep living.
Want to "know" more?
Sign up for the Knowable newsletter here.
Never miss another big, odd, funny or heartbreaking moment again.

Keep reading...
Show less
There are just some people in life we all really need to try and avoid.
Some humans just can't stop themselves from being rude, mean-spirited, and difficult.
Of course people can change, learn and grow, but they need to do it on their own time, don't let them take up yours.

The older you get, the circle of friends gets smaller, and you learn to embrace that as a gift.
Choose people wisely. People you can respect and be respected by.
Redditor i_am_notthewalrus wanted to share everyone'e thoughts on those that have left some bad personal impressions, they asked:
"What types of people do you have zero respect for?"
I have little respect for anybody. My biggest issue is with people who are blatant hypocrites. They make me seethe.
Clean Up!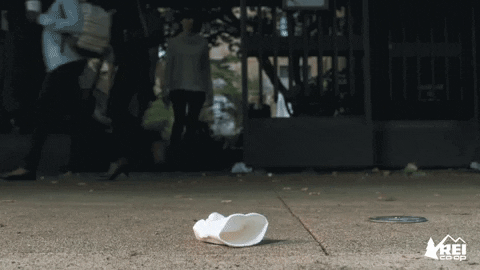 Pick Up Trash GIF by REI
Giphy
"Those that litter! Pick up after yourself you child!" ~ CrispyWT
Just Be Kind
"People who make fun of people who are trying to be helpful." ~ FilmStew
"I used to go to the gym (just to keep fit, nothing major) and I used to see this really big guy there every week walking on the treadmill. He always worked himself really hard and I admired his dedication. He came in wearing an anime t shirt once that I was a fan of so I remarked on it and told him how well I could see he was doing."
"He told me I was the only person who had ever spoken to him and some people had even laughed at him. It made me really cross. What is the point of a gym if not to help lose weight? Why mock people that are just trying to improve themselves and make themselves feel better? I made a point of speaking to him if I saw him after that and before I left he told me he'd lost 12 kilos." ~ FluffofDoom
it's a horrifically ugly trait...
"People that constantly feel the need to put others down to make themselves look/feel better." ~ CjThaPrince1
"Yes 100%. I used to work with someone like this, when I 1st met her I thought we could be friends as we had so much similar on the surface but after a few hours of actually working with her I realized I very seriously wanted to punch her in the face every time she spoke. I'm not a violent person but she was just a fool, through and through. She would make fun or put someone down every chance she got, it's a horrifically ugly trait."
"I then made it my mission to say something nice about everyone i came into contact with at least once a day just to piss her off. I was overwhelmingly relieved when she left a few months later, I think I would have left if she hadn't, seeing her name on the same shift as me made my heart sink. I actually had to block her on social media as even seeing her made me go urgh way too hard. She just made whatever was around her less enjoyable." ~ shannonspeakstoomuch
Texas Girl
"During a public speaking course in college, we had to do a presentation in front of the class. A Japanese guy got up to make sushi. He was one of the most nervous public speakers I have ever seen; visibly shaking, could barely speak. Everyone in the class was cheering him on, except one girl from Texas."
"She was tall, blond, pretty, and popular. No one could believe it when she started heckling him, trying to get others to join in. So much for being popular, no one even wanted to work with her after that. Laughing at someone so vulnerable is unforgivable." ~ blameitonmyouth
Rude!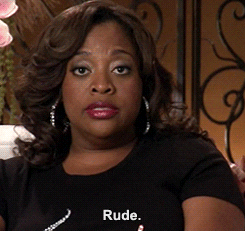 rude liz lemon GIF
Giphy
"People that treat others like crap and expect to be treated nicely and like a God." ~ TheFailureOne
Who made you God? Sadly, I've asked that question a few too many times. Also, pick up your crap! Don't be so lazy
Own it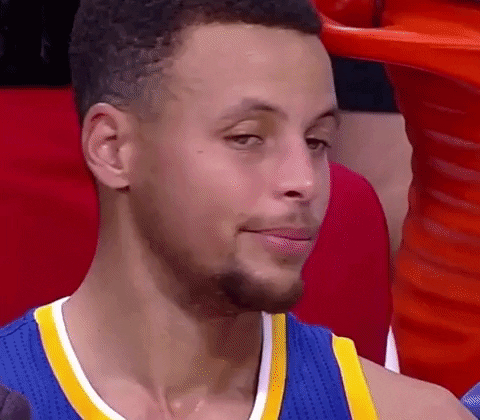 Golden State Warriors No GIF by NBA
Giphy
"People who don't take responsibility for their actions." ~ DarkPasta
Sorry
"People who don't admit they were wrong when they clearly were. It's okay to backtrack or change your mind." ~ twentythreeturtles
"This. I always support my friends telling me I'm wrong and I am trying to always remember to apologise when I'm wrong and admit. I feel like it also makes me more courageous and less afraid to admit other things." ~ bruhitsahnaf
Put it Away!
"People that flaunt wealth that they didn't work for and then think they are above everyone." ~ rice_krispie_5206
"I work with someone like this. It's awful. They married a really rich old guy and suddenly are coming into work with super expensive clothes, handbags and jewelry."
"They are always boasting about how wealthy they are now. It's so uncomfortable to be in their company as in our line of work you won't get rich. Most people are struggling to get by and they rock in with shoes and bags worth $8,000. Read the room or quit the job." ~ OfficerOLeary
Evil
"Child abusers." ~ SentientBuickCentury
"Wild to think there are people who go home beat their spouse/kids because their boss yelled at them at work that day or the kid spilled his drink or the wife didn't cook or cook the food right. How can they possibly feel powerful by hurting someone weaker than them? Straight up wussy crap. Every single abuser is an a**." ~ Rolyat28
nasty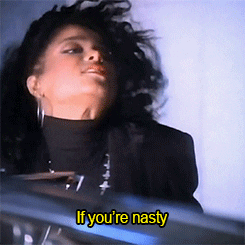 Janet Jackson GIF
Giphy
"I'm a rude a**hole who tells it like it is! Deal with it, it's just who I am! It's not my fault you get offended!" They never fail to fall apart and throw tantrums when they're told they've messed up though." ~ user deleted
I have encountered every person on this list. Do better y'all.
Want to "know" more?
Sign up for the Knowable newsletter here.

Never miss another big, odd, funny or heartbreaking moment again.
Keep reading...
Show less
Our past is chock full of "life lessons" that are actually just crap. It's easy to spoon-feed children drivel. They're sponges ready to absorb.
Then those children become adults that require rewiring.
Between culture changes and generations of upheaval, there is a lot that we are left to examine when out in the world. Look at where we are as a society right now. We are stuck in the throes of a culture war stemming from generational misinformation.
So where do we begin?
Redditor Baby_Bella_XX wanted to discuss the information we thought we understood as kids that might require an update. They asked:
What have you had to unlearn from your childhood?
The biggest lesson for me. "Oh stop worrying. There is plenty of time for that."
NO THERE IS NOT! There is no time left! Use it wisely!
Truth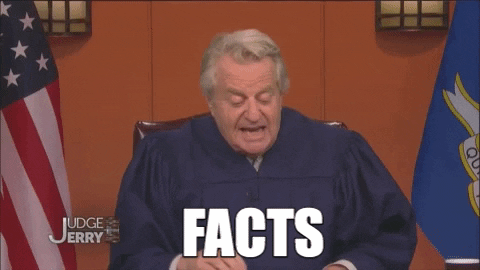 Facts GIF by Judge Jerry
Giphy
"Fear isn't respect." ~ JudasJenks
Talk it Through
"Not talking about problems or concerns or feelings. My family really only makes small talk. Talking about the weather, gossip, etc. If there is any kind of disagreement, it's typically handled by giving the silent treatment, which might last anywhere from a couple hours to a few weeks or more. The only exception to this was my dad."
"If he was really angry, he would yell, slam things, and sometimes hit. Then pretend it never happened. No one ever asked how anyone else was doing, or about their day. I would come home from school and go straight to my room, because it was just a fact of life that no one would want to talk to me."
"If I had a problem, it would never occur to me to discuss it with my parents. There were never any "I love you's" or hugs or anything. I still, to this day, have never heard either of my parents apologize. I know they loved us in their own dysfunctional way, though."
"I probably overcompensate now. If I have a disagreement with my husband, I HAVE to talk it through in it's entirety. Even if it takes hours. I hug and tell my kids I love them several times a day. I ask questions every day about school, friends, etc. I apologize when I'm wrong. It's weird that that honestly comes naturally to me. I never realized how messed up my childhood was until I had kids of my own." ~ nicole11930
Self First
"Learning to say NO." ~ guyhabit
"If only my family would learn to accept "no". My mom insists on buying metric crap ton of food everytime she visits, despite me telling her not to, so she goes through all my things to "know" what to buy."
"She saw some oatmeal I never finished and two cans of soup I had for emergencies when I'm too sick to eat anything else. Now I'm stuck with a metric crap ton of soup and oatmeal that I keep forgetting to drop off for the local food pantry." ~ 1stLtObvious
Be Loud
"Talking back to anyone older that you is disrespectful. My parents taught me this and it's crap." ~ Halloweendog84
"I unlearned it during childhood. Got tired of my grandparents treating my parents wrong. Still am. I just wish my parents would see it and realize that they don't need to rely on them anymore. I'm tired of abusive or unhelpful family members being part of our lives." ~ bluedragggon3
XOXO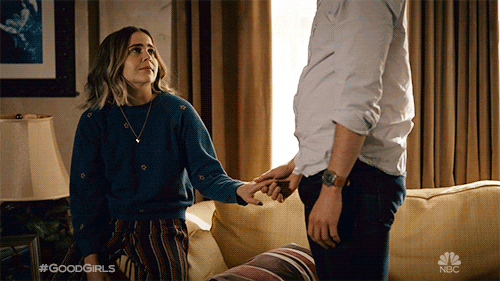 Season 4 Hug GIF by Good Girls
Giphy
"That I'm not actually a burden just for being here." ~ KNOCKknockLAHEY_420
I feel like everyone here needs a hug. All of you should know, you deserve to be here. Every life can change another. Remember that...
Tears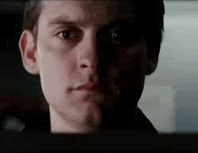 Tobey Maguire Reaction GIF
Giphy
"It's okay to cry and it does not make you a weakling. When sad times hit, you have every right to cry your heart out to heal your wounds." ~ unforgivablenope
Social Issues
"Other children weren't psychic, I'm autistic." ~ Thinkingwithportals1
"As a child, I missed a lot of social cues, I couldn't read facial expressions or body language (or even know that you're meant to do that). The other kids kept seeming to know what others were feeling or thinking, so the logical conclusion was that everybody except me was psychic." ~ Thinkingwithportals1
Take my word for it...
"Lots of things. I actually can make it in the real world. I am not doomed to failure because of who I am and the quirks that come with being me. I am not the multitude of nasty labels my father spewed at me. The whole world isn't filled with terrible people who want to take advantage of me, requiring me to always be strong if I don't want to get taken advantage of."
"I am not actually sensitive and over-dramatic. I was actually picked at, 24/7, and so that was why it was so easy to rile me up; I never had a chance not to be emotionally charged. I actually can cook. I am not, as my mother often hinted, naturally a bad cook. I could write pages and pages of this crap and I still wouldn't cover it all. Take my word for it, I've unlearned a lot." ~ EgyptianDevil78
Eat Less
"My parents told me to eats what's on my plate, now I'm fat, coz I don't eat til I'm full, I eat til it's gone." ~ racerboy661
"The thing I've found is to get smaller portions. I only eat until I've had enough, then I stop. If I end up throwing some out, at least it is a tiny bit since I got a small portion."
"If I end up wanting more after eating it all, I can go back and get another small portion. So my advice is cut down on portion size and eat until you feel full then stop. It is way healthier. Try for no waste but that's the idea behind small portions." ~ PoopLoofah
The Best Of...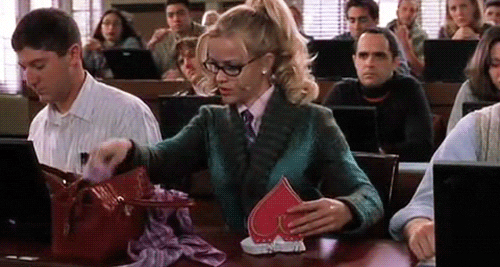 High School College GIF
Giphy
"That just because I am not scoring at the top or going to the most prestigious college I am not not smart." ~ Imteyimg
Here is a lesson. Just try to be a good person. Sadly, in this day and age, that seems harder to do. And remember... our parents don't know everything.
Want to "know" more?
Sign up for the Knowable newsletter here.
Never miss another big, odd, funny or heartbreaking moment again.
Keep reading...
Show less