Traveling is one of life's greatest pleasures. To see new places, meet new people, and witness different cultures in action can be both a thrilling and rewarding experience.
But travel can also feel intimidating, especially if you've only just started to get a feel for it. What do you pack? What if you forget something?
And when you get to your destination, how should you behave in order to blend in and to avoid making yourself an easy target for scams and the like?
People shared their best advice with us after Redditor swankyhank asked the online community:
"What travel tips do only the pros know?"
"Ignorance..."
"Know the rules/laws/currency exchange rates for the country you are going to. Ignorance is not a get out of jail free card."
CptSmarty
This is so important. You should know it and come prepared! It'll save you a big headache later.
"Do not entertain..."
"Do not entertain people asking questions in other countries."
CptSmarty
Similarly, know the common scams for wherever you're going. If you travel around it's inevitable that you'll be targeted at some point, probably more than once.
"My tip is to download..."
"My tip is to download the map of the towns you are visiting. You can do that easily in the Google Maps app. If you have the map downloaded on your phone you can easily find your way around town even if you don't have any internet connection."
"It won't show you the route you should walk from A to B, but through the magic of GPS you will still see where you currently are and if you are moving in the right direction."
Bassmeister
Google Translate as well. You can download an entire language onto your phone, and type back and forth.
Obviously don't physically hand your phone to someone else, unless it's like a hotel concierge, and not a random guy at the metro station who might just run off with it.
"If you are traveling in a group..."
"If you are traveling in a group, give yourself breaks from others. Some people want to do everything together, and that can lead to a lot of fighting."
HobbitFoot
Indeed. Getting some alone time to wander or nap or whatever can make or break a trip.
"Clean or at least..."
"Clean or at least leave your home in some state of clean prior to leaving on your trip. It feels terrible to come home to a mess when you're likely exhausted from a plane or long road trip. Especially if you have to work the next day."
Racthoh
Yes! It is such a relief and I always make sure to clean before I head out anywhere.
"You are allowed..."
"You are allowed to have your ID and boarding pass out and ready before your turn in the security line. You don't have to begin fumbling for these things only once it is your turn to go."
chicagotim1
I seriously don't get how people don't understand this. It's so frustrating.
"If you don't know..."
"If you don't know where you're going, walk and act like you do anyway."
Marquetan
Same goes for any busy location, metro, train station, bus station, busy park...
"If you're going on vacation..."
"If you're going on vacation and can swing one more day of time off, take it after you arrive home and give yourself an extra day to mentally prepare and get organized."
NuthingToHoldBack
A vacation from your vacation. This is the way.
"Navigate before going..."
"Navigate before going into a massive crowd. A simple mind map of 'right in three blocks, left in two' usually suffices for the walk, and makes you look like you're walking with purpose, instead of standing out immediately as a target."
UnoriginalUse
Excellent advice. The less you stand out, the better for you (and anyone in your party).
"It's worth it..."
"It's worth it to pay more for accommodations in the city center close to all the action rather than a cheaper place far away. It's less stress and you have to pay for transport back and forth anyway."
lakersforever21
Very important. I am generally quite frugal but spending the extra money to have a place close to the airport saves a lot of time and makes the trip relatively stress free.
Get out there, young traveler! There's so much to see! And watch out for pickpockets. They're always around.
Have some suggestions of your own? Feel free to tell us more in the comments below!
Want to "know" more?
Sign up for the Knowable newsletter here.
Never miss another big, odd, funny, or heartbreaking moment again.
Keep reading...
Show less
Being a tour guide of any kind is sort of like being a parent to toddlers. And, as any toddler parent will tell you, they try to do three things simultaneously:
Not listen to your directions.
Get lost.
Accidentally, but really on purpose, try to get themselves killed.
Now replace "toddler" with "full-grown adults" and you see the issues tour guides face on a regular basis.

Reddit user, [usernameredacted], wanted to know how things went wrong overseas when they asked:
"Tour guides of Reddit, what's the worst thing a tourist has ever done under your supervision?"
Can we all just agree that we should leave animals alone when they're out in their natural habitat? Please?
Don't Tick Off The Bulls
"I worked at a living history farm museum."
"I had a kid that was climbing on stuff the whole tour in the farm house and trying to get behind the Smith in the blacksmith shop during a demo."
"After the tour when people are allowed to roam the grounds, I hear his mom screaming and look over to the barn and this kid has climbed the fence into the field with our long horn oxen and is trying to poke them with a stick."
" I walk over and calmly told him to get out of the field before our lazy oxen decide they've had enough, but this jack off decides to look me in the eye and smack Ted on the butt with the stick like it's a riding crop."
"Ted, bless him, just kinda jumps a little and whips his head around with a WTF dude look on his face."
"But seeing as he's a long horn, he just wipes this kid out with one of his horns when he turned his head."
"Kid goes flying into the dirt and is having a melt down."
"Mom is freaking out. I'm like dude, get the hell out of the pen before Ted actually gets mad."
"So this kid is crying and trying to climb the fence out of the field and Bill, who has been watching this whole thing waits until the kid is almost over the fence and walks up to him and nudges him in the butt with his nose and pushes him off the top of the fence."
"It was everything I could do to keep from laughing."
"Kid was fine, Ted was fine, but the kid and his mom were promptly kicked out of the museum."
"Their dad and little sister were allowed to stay because she was well behaved and was just enjoying petting the goats at the petting zoo."
"So since the kid had to leave but his sister didn't there was a temper tantrum in the parking lot that could be heard all the way to the other side of the farm."
"But the oxen got some extra grain that night, so I guess they won in the end."- PtolemyShadow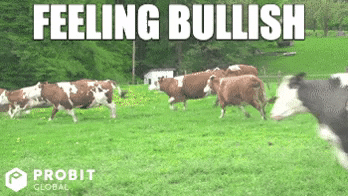 Crypto Bitcoin GIF by ProBit Global
Giphy
Snap, Snap

"Tour guide at a university."
"Small group gets into our gardens where there's a big turtle pond."
"Girl gets excited and wants a close up of the largest snapping turtle."
"Girl loses her phone to the turtle and tries to get the university to buy her a new one."
"Girl was lucky she still has all her fingers..." - Bengmann
Yank, Yank, OW
"My cousin is a tourist guide and biologist, most of his tours are in Africa."
"He instructed his group of 20-25 people including kids not to wear any type of earrings or collars especially shiny stuff since they were about to go into a thick forest to try to see a bunch of animals."
"This is very important because 20-25 make a lot of noise which makes wild animals run away or hide, it's even worse if they're wearing shiny stuff they can spot from far away."
"Ok so this woman complains, decides to wear shiny earrings anyway, cousin tells her to get rid of them or she ain't coming with the group so she obeys but puts them on a bit later."
"Some species of monkeys in that area LOVE shiny stuff. They ripped the earrings from her ears."- shave_your_teeth_pls
Learn To Keep Your Hands To Yourself
"I was working on a tourist island in Australia when this man pulled out almost all the back feathers of a peacock because he wanted to keep one."
"He sneaked up behind it, and grabbed a huge handful and yanked them all out."
"He was immediately escorted off the island."
"The peacock had a huge bare patch and most of its beautiful feathers were gone :("- mugsandcoveve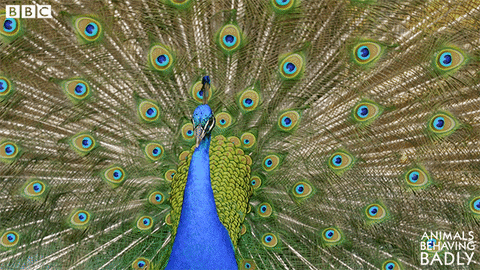 Dance Dancing GIF by BBC
Giphy
Punching Way Above Their Weight Class
"I had a guest, snorkeling try and grab the tail of a barracuda as he swam up behind it."
"Luckily I was able to hit the guest with a dive fin from the boat to stop him before he got ahold. If he had grabbed on, I'm sure he would have been ripped to pieces by that fish." - fkirwan82
You have to wonder what kind of people aren't going to listen to the tour guide. Honestly, it's not hard. Just don't do the thing they're telling you not to do.
Why Wouldn't You At Least Take A Swimming Lesson First?
"Former whitewater rafting guide."
"There's a calmer section of the river people can, if they choose to, hop out and swim through."
"They are wearing life jackets so you can just float through it."
"This woman decides she wants to try it and hops out."
"After she pops up she slowly tilts forward until just the back of her jacket is out of the water and she's completely still."
"After 5 or so seconds of this I start to realize this might not be intentional and paddle over and physically pick her head up above the water followed by her gasping for air."
"I haul her in the boat and ask what happened."
"She said she didn't know what to do as she'd 'never been submerged in water before'."
"1) why are you on a whitewater rafting trip?"
"2) why didn't your strategy involve moving your body?"- b771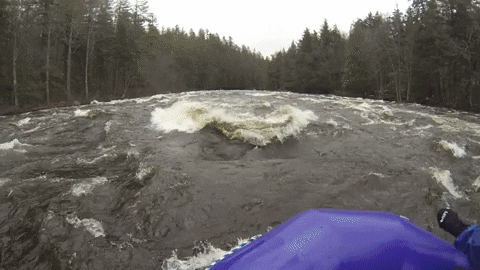 Giphy
Thankful For Teachers Every Day
"I used to work at a heritage site. It was an old military installation with a lot of remaining original structures (bunk beds, cafeteria equipment, computers etc.)."
"Everyday it was a constant effort to remind people (read: kids) NOT to jump on the beds, not to slam doors open, not to punch every button like it owes them money."
"The absolute worst was a group of kids on a school trip."
"Within the first ten minutes we're walking through the tech portion of the exhibit, where we had a wall lined with Burroughs large systems machines (B5000's), all behind this little fence about waist-high."
"I turn to demonstrate some of the pieces, and when I look back at the group one of them had jumped over the barrier, opened one of the units and started pulling out handfuls of digital tape from the reels inside."
"I just about jumped on the kid when their teacher did just that."
"She jumped the barrier, smacked the kids hands and took him outside."
"I immediately ended the tour and had them all refunded, as I couldn't imagine what else could happen."- sassymatty
But, of course, they don't listen.
And bad things happen.
You Tell Them What Would Happen, And Then It Happens
"I work at a brewery tap room and take people on brewery tours."
"During fermentation CO2 is produced and excess comes out through a run off pipe and into a water bucket."
"One of the attendees, who was being a pain and trying to be funny but nobody was laughing, asked me what the pipe was for, so I gladly explained."
"He then asked what would happen if he breathed it in... in disbelief of his stupidity I told him he would pass out/damage his brain, he then proceeded to grab the pipe and take a breath."
"He was then ejected and barred. Some people are just beyond belief."- tedandrassy
But...Why?
"Friend of mine does tours of whiskey museums in Dublin."
"Someone took a sh-t in one of the exhibition rooms."- Eoinoconn
You Get What You Deserve
"I work at the National Cathedral, and a tourist took a small votive candle, and lit their friend's hat on fire."
"It didn't spread or set off any alarms, but it got through most of his hat and almost caught his hair on fire."
"He was also really overreacting, and he threw his burned hat into the organ."
"The Cathedral suffered from earthquake damage in 2011, and we borrowed one of their ladders to get it down."-not_hacking12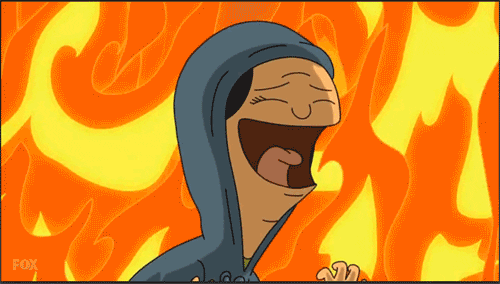 Fox Tv Fire GIF by Bob's Burgers
Giphy
"You're trying to seduce me... aren't you?"

"Bit late to the party, but what the heck."
"I gave tours in the French Quarter in New Orleans for about a year, and I had this one drunk older woman who kept nip-slipping and trying to flirt with me as I was trying to talk."
"It was really uncomfortable and kept throwing off my focus, but thankfully she wandered off about halfway through the tour."- Throway9591
We like to live dangerously
"Ran after a bear cub trying to get a picture."
"Was astonished after I yelled at them and asked 'are they dangerous?'
'Yes they are'."
"'They're bears'."
"Two days ago I warned a few people about an agitated moose up the trail and two of them got excited and ran towards it with cameras while I tried to explain why that was an awful idea."
"Tourists f*cking crave death I swear to god."- plantoyo
Maybe I'll listen next time
"Not a tour guide, just an idiot."
"About ten years ago, my grandma took me and my sister on what we decided to affectionately call an 'Old People Bus Tour' out west for a couple of weeks."
"Our parents decided to come along as well because it seemed fun, and it totally was."
"We went all over and saw some really amazing sights, but when we got to Arches National Park, for SOME unknown reason my Monkey Brain kicked in and went 'IMMA CLIMB IT!' as soon as we got to the entrance of the first path."
"Thankfully, it wasn't enormously dangerous, but it wasn't until I spontaneously scaled the bottom half of the arch and turned around to sit proudly looking at everything that I saw everybody's faces and it clicked that maybe I should climb back down and knock it off."
"I wish I could use the excuse that I was just a dumb kid, but I was in my mid 20s at the time."- MyLaundryStinks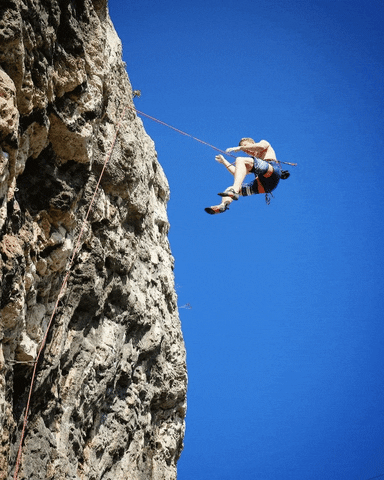 Fall Climbing GIF by KletterRetter
Giphy
How long have you got?
"I was a tour guide in hollywood for a few years."
"I cannot even begin to choose a story."- adhominem4theweak
Putting everyone in danger
"Tour guide here, there was this one guy who tried to swim in the ocean at Peggy's cove."
"As some of you may know the currents are incredibly strong and I had warned everyone to not even go near the ocean."
"But this one moron didn't listen and I had to hall his a** back to shore."
"We both almost drowned."
"D*ck."- LegendaryPineappleYT
Mind the gap
"Customer."
"So the tourist was in front of the tour guide."
"He said SHUT YOUR'E F*CKING MOUTH UP to a woman."
"I think was on a vacation with her child and she only yawned before She said SIR DO NOT SAY THAT INFRONT OF MY CHILD and she smacked him and he fell of the cliff and almost died."
"I went down and I said Sir are uh you okay?"
"He said NO IM NOT F*CKING OKAY YOU FUCKING DUMBASS."- f*ckboymigeee
Why do American tourists get such a bad rap?

"Not the worst on here but still bad."
"In between years one and two of uni, I took a job in a musem showing people around talking about the stuff on show."
"The group was behaving mostly ok, but this one American family, trying to touch things that out not be touched."
"And just being loud and obnoxious."
"I think I have it all under contorl untill we enter the Gree/Roman rooms."
"We have a replica Roman Legionary armor, weapon sheild and stick which held all the equipment."
"All in all its about 45KG (about 7stone) in weight for everything."
"Now this can be tried on to show people what Roman Legionaires had to go thorough on a march. we stopped to let those that wanted to, to try it on. now it was very clear that the dad, think Gun toting Texan from the Simpsons, was far to large for the armor, but i didn't say anything as even if he and his kin have been d*cks."
"I don't want to be rude."
"Anyway after it becomes clear even the helmet wont fit he gets moody and just drops it to the floor, lucky another group member caught it in time, and wanders of to 'look' at the real weapons that had been revoved from dig sites."
" Now one of the pride and joys of this museum is a fully intact Roman short sword with battle nicks showing that it had been used in battle, now these are far and few between, so anyone thats found is hightly exsiting for the Achaeologist that uncovers it."
"Anyway I am giving my speech about how far the Legionnaires had to march in a day and the set up of camps and the like, when there is a loud SMASH from the sword case,followed by the alarm going off."
" This dumb American had tried to prize open the case to get a better 'look' at it."
"There's lots of yelling as guards rush in."
" The damn fool still tried to pick it up but when he saw the guard rushing him he dropped it back into the stand THANK THE GODS IT DIDN'T BRAKE."
"He and his family were promptly kicked out and band for life but not before he offered to buy the sword."
"'I'll give y'all $20 for the thing and maybe we can for get the glass'."
"$20 you heard read it right."
"These things if sold, they really shouldn't be, go for 10 of thousands of pounds."- Emrys91·3y ago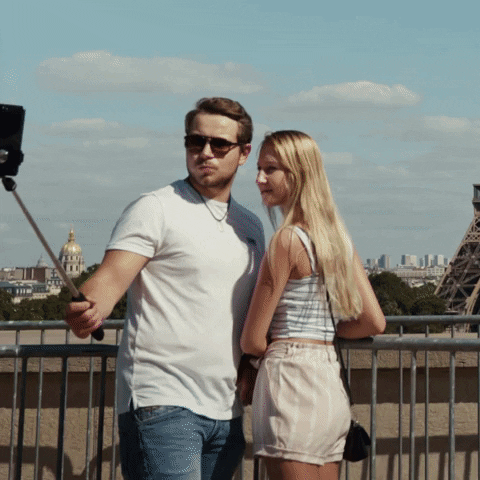 GIF by The Last Tourist
Giphy
When you Gotta go...
"Cave tour guide."
"South American man pisses on the floor during total darkness."- ZootZephyr
"Would you like to ride in my beautiful balloon?"
"Not a tour guide."
"Went on a Hot Air Balloon Tour of the Temecula Valley and our tour guide told us this story he experienced."
"For those that don't know, Hot Air Balloons have ZERO safety features for the passengers."
"You can fall or jump out very easily."
"So our guide was on a tour and somebody jumped out of the balloon."
"Turns out he had a parachute on."
"Don't remember exactly what happened to him, but he did get in legal trouble, of course."-
Who's the real animal here?

"I was on a trip to Thailand and we were at this Night Safari place, it wasn't a legit safari thank goodness, and we were all on the tram type thing and we went into the hyenas cage and this guy jumps out and tries to take a selfie with it."
"Luckily they were just fed and weren't as wild as the ones in the wild."
"He ran back as a few started to get up and yip."
"Afterward he was kicked out with no refund as you would expect."
"Some people just blow my mind."- SirDankius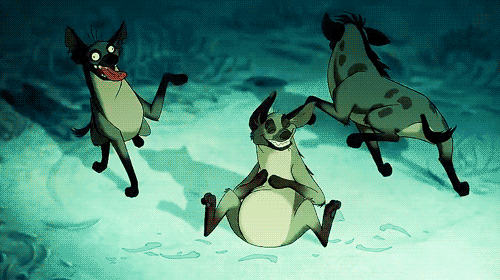 the lion king laughing GIF
Giphy
Just follow the rules next time you're in a tour group?
It's that simple.
Want to "know" more?
Sign up for the Knowable newsletter here.
Never miss another big, odd, funny, or heartbreaking moment again.
Keep reading...
Show less
Leaving your homeland, even for a quick little getaway can be quite a surprise.
There is a whole world out there.
And no country is quite like any other.
That's why it's fun to experience a new place.
Though it might leave many people surprised, especially Americans.
America has a radically different way of life than say, Europe.

And it's a blast to revel in.
Redditor jrusj wanted to hear about what Americans need to prepare for when leaving the homeland. They asked:
"Americans that visited Europe, what was the biggest shock for you?"
It is so easy to travel through different countries in Europe. I was astonished. Some countries are connected by minutes in travel. Not days. So breezy...
ANYWHERE!!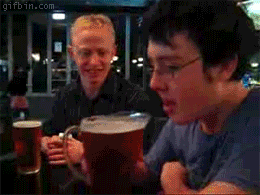 Happy Hour Drinking GIF
Giphy
"You can drink a beer anywhere, anytime. I mean I woke up in Berlin and bought a bottle of beer at a small breakfast stand in a park it was like 6am."
CregSantiago
Back in the Day
"History. I followed a tour of American tourists into the church in downtown. Question gets asked: Is this the oldest church in town? Heard reply:"
"(Chuckle) Oh no, the old church is on the North side of the river. This church was built in 1310."
"Just a different perspective on history."
diogenes_shadow
"100% true. And also, for me, was the SIZE of those cathedrals. The size of the huge stones they are built with, and the fact that they were built over a thousand years ago. Like… HOW!? How did they get those massive stones, get them here and then hoist them up 12 stories (or whatever) to place them there. It hurts my brain. Does not compute!"
Liznobbie
Wheels Up
"I'm Dutch, but I'll never forget my American girlfriend's reaction to seeing rows and rows of parked bicycles in front of the train station when she came to visit the Netherlands. 'Oh my God look at all those bikes!!'"
Jockelson
"I'm from Germany, so I used to a few hundreds bikes In front of big train stations. But at Amsterdam Central I thought: 'Oh my God, look at all those bikes!!!'"
Natural_Influence_21
Distance
"Finally, I can walk to a store."
MonsieurAppleSauce
"I lived in Rio de Janeiro and now in a small town in Pennsylvania. I like living in the city, I miss being able to walk 5 min to the small grocery store in my street if I wanted to make a recipe but didn't have the ingredients, and buying fresh bread from the bakery shop."
"I also like living in the residential area of my small town now, the house is nice, I have a backyard with trees and 'wild' animals, I can walk with my dog on the path between the houses' backyards without worrying about cars. Both ways of building a neighborhood has positives and negatives. Delivery services for groceries and fruits/vegetables help a lot nowadays but it can get expensive."
agiab19
Blind Faith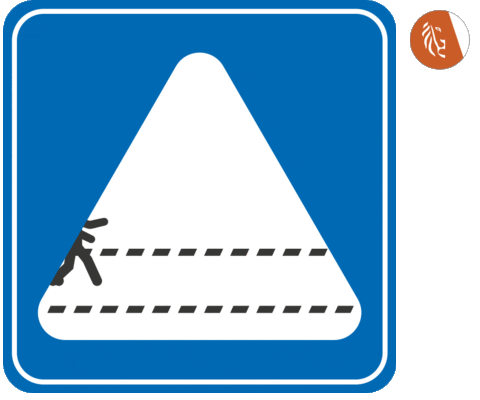 Party Pedestrian GIF by Wegen en Verkeer
Giphy
"The only thing that really surprised me was how much pedestrians trusted cars to not hit them."
MrGoalden
In London I was shocked and thrilled by that drinking thing. Anywhere. Just walk around the streets with wine.
Pardon Me?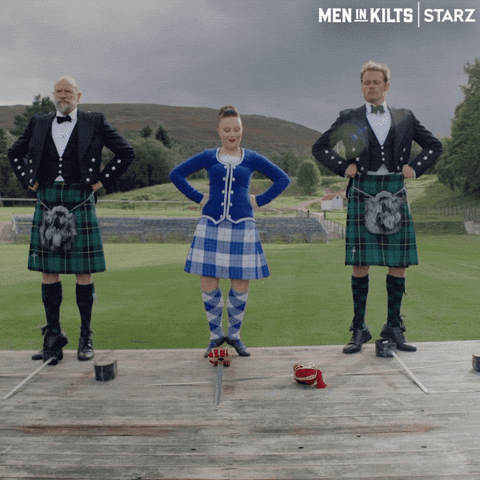 Sam Heughan Dancing GIF by Men in Kilts: A Roadtrip with Sam and Graham
Giphy
"I went to Scotland. Ran across some German tourist who asked us to translate what the scot was saying. We were all three speaking English. They just couldn't understand each other."
ARgirlinaFLworld
Infancy
"How young the U.S. truly is."
Strong_Ground_4410
"I went to one of the many Roman structures in England (I cant remember which one) and the tour guide said something like 'mind, the floors are a bit uneven. Cant be helped, they were lain 1950 years ago.'"
OwMyCandle
"Americans think 100 years is a long time, Europeans think 100 miles is a long way."
locks_are_paranoid
Urban Planning
"How old a lot of the cities are. People still living in buildings older than the U.S. Walking down some of the old streets feels like you're time traveling into a medieval fairytale."
Adventurous-Canary78
"It's crazy to think I live in a house older than the US (over 350 years old), and it's not like I'm living in a historical monument. Loads of the houses around here are that old, and it's not big or expensive. It's a regular mid-terrace."
onchristieroad
"The building I rented a flat in last time I was in London was built in 1731 according to the plaque next to the entrance. I'm a huge history nerd so my jimmies were tingling."
lilcaesarsuave
Size Matters
"When I ordered a small drink, it was actually small."
HutSutRawlson
"Sizes are definitely different. I remember going to a Domino's in NYC. Was surprised at the size difference in pizzas. Your small was our medium, your medium was our large and your large would be a 'where the hell did you get that giant pizza from' here."
domin8r
Happy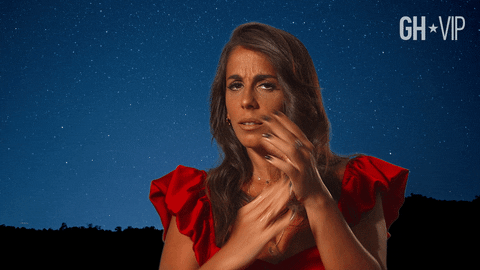 Dance Smile GIF by Mediaset España
Giphy
"First time in Spain… 22:30… Sun still out… parents sitting, drinking, relaxing while kids run up n down… felt so completely safe and comfortable."
mapplejax
We could really learn a thing or two about de-stressing from Spain. We need siestas.
Want to "know" more?
Sign up for the Knowable newsletter here.
Never miss another big, odd, funny or heartbreaking moment again.
Keep reading...
Show less
I'm going to be perfectly honest–I'm a city boy. I'm not a huge fan of hiking or camping. I happen to be a huge fan of running water. Have you heard of it? It's great. Highly recommended.
I admit, I do want to go and explore some national parks sometime. They're big, they're beautiful, and the United States is full of amazing swaths of gorgeous, federally protected land.
But going out there would mean dealing with nature and stuff I don't want anything to do with... to say nothing of the potential for creepy things to happen.
People shared their stories after Redditor DamageAcceptable1880 asked the online community,
"What's the scariest or strangest thing you've seen in a National Park or National Forest?"
"Several years later..."
"Once I was driving into Yosemite at 4 a.m., saw something in the road as I came around a corner, and slammed on my brakes. It turned out to be a wolf."
"Several years later, I mentioned this to someone offhand, and they said Yosemite didn't have any wolves. I looked it up, and they have exactly one wolf in the park."
"I realized I nearly plowed through Yosemite's one single wolf. I am very glad I managed not to."
turnpot
Something tells me that if you had done so you would have awakened a centuries old curse or something.
"One time I went up Yosemite..."
"One time I went up Yosemite with my cousin during a light rain and enjoyed the snow with my family. On the way down, on the same road we took up, there was a GIANT boulder in the middle of one of the now-closed lanes."
"It was about 1.5 times the size of the average vehicle. Now that was some scary s**t."
CousinFromCali
Imagine if it had fallen on you!
Or... perhaps not. Let's not imagine that.
"It stayed still..."
"Saw a toad that looked like it weighed 10 pounds. Illogically huge. It stayed still and just looked at me. I just carefully went on my way in silence. Over the night I could hear it off in the distance from my tent."
Dangercakes13
This had to have been a wild Pokemon in the flesh. I am convinced!
"A pair of female cops..."
"A pair of female cops fishing in a pond with a grappling hook on a line trying to drag in an arm that was sticking out of the murk."
idyllicmarsh
Yep, best to just forget what you've seen and keep on moving.
"We haven't been back to that spot."
"My friend and I would go camping pretty often near a pond and a big clearing that pretty much nobody knew about. We had never seen signs of anyone else being there and it's hard to get to. it is on the edge of a national park/forrest in California."
"One morning when we pull the truck up to the area we parked before the hike in we see two mountain lions having sex. That alone was enough for us to just call the trip a loss and turn back but we decided to stick around for a bit to watch the lions.
"They finished up their business pretty quickly and kind of just hung around the area so it was cool to see them. After about 10 minutes they perk up and are on alert. We have the windows up obviously so we can't hear anything."
"They get scared and run off and from the direction they ran away from 3 deer come running htrough with a big ass bear chasing them."
"We havent been back to that spot."
iamacannibal
Aww, so you're saying you didn't want to go camping in an area where several different types of wild creatures could spy on your every move?
"Scariest was a group of tourists..."
"Scariest was a group of tourists (I'm guessing) at the Hoh Rainforest in the Olympic National Park who thought it was a good idea to take pictures posing with huge elk."
"Some people were even making their kids go over and pose with these wild animals. I'm pretty sure it was during the elk mating season too."
"We and other people shouted at them to not get close to the elk but they didn't listen us. Luckily nothing happened."
dustbunnee
There are some people out there who think that when they are on vacation, the world only exists for their entertainment.
"Raccoons."
"Raccoons. They get up to all kinds of shit in the middle of the night. It's not quite so adorable when they're trying to break into your car and steal your bacon."
SirThatsCuba
Raccoons are bad enough in a big city. I definitely wouldn't want to deal with them out in the wild.
"I carefully walked away..."
"I saw a large, deep, rectangular pit in the middle of a national forest. It looked like someone was about to be buried. I carefully walked away as quietly as I could, afraid I'd fall into a different pit with a body in it."
"The mind can play some mean tricks on a person."
DatabaseSolid
This sounds like the beginning of a horror film. And you got out!
"Hiking a narrow trail..."
"Scariest thing? A chipmunk."
"Hiking a narrow trail cut into the side of a ridge in Ventana National Forest California. In the middle of the trail was a mangy chipmunk with only about half its fur still attached running around in circles. No way to get past."
"I threw a rock at it to try and scare it into running off the trail and the bloody thing ran straight at me. Nearly had a heart attack as it ran past and kept going down the trail."
"Area known for rabies and bubonic plague."
temmoku
Even the smallest critter can be a dangerous!
"Riding a bicycle..."
"Yellowstone. Riding a bicycle (fast) down a great curve. Cars are stopped. To look at a grizzly. Damn. Could have hit the cars. Could have hit the bear!"
PebbleBeach1919
So many different ways to get yourself killed, so little time!
So, what's up?
Still feel like hitting up a national park or commiserating with nature?
Rein that in, man. I'm staying indoors.
Have some stories of your own to share? Feel free to tell us more in the comments below!
Want to "know" more?
Sign up for the Knowable newsletter here.
Never miss another big, odd, funny, or heartbreaking moment again.
Keep reading...
Show less
Was anyone else one of those weird kids in elementary school who had a phase where they were obsessed with Ancient Egypt? I know I was. I dreamed of visiting Egypt one day and visiting the pyramids myself. But nowadays…..maybe not.
I'm not the only one who feels this way. In fact, there are several other countries that also have a suffering tourist industry right now. Check out these stories from the travelers of Reddit. Christianshiels asked:
What is one country that you will never visit again?
​Unfortunately, the Sphinx won't be getting any foreign visitors anytime soon.
​This is horrifying.
"Egypt's tourism industry will never recover from this question."
"I was there in 2003, I was maybe 24ish on a tour with both of my parents.
I have never in my life been felt up as much as I have over there. In crowds, at museums, at the hotel. Random guys.
Even taking a camel ride: the older sleazy operator lifted me down without my consent and forced my body to do a slow slide against him.
It was disgusting. Really sad to hear it has gotten far worse."
It's depressing to see the decline.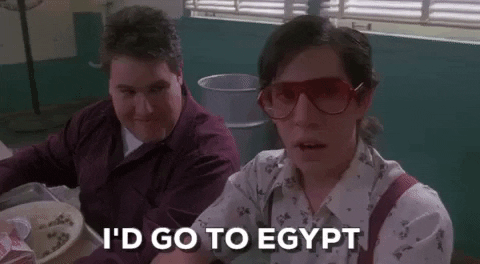 egypt GIF
Giphy
"Egypt. I visited Sharm El Sheikh back in 2015. The hotel area was amazing (I vaguely remember it being called "The Barron") and you felt like a king there. But that was it. As soon as you leave the hotel area, you feel like you're in a war zone. Trash everywhere, barely laid roads. Nothing to go look at, outside of the hotel (apart from stuff they sold to you as a day trip - Snorkelling, Camel riding, going out in the dessert with a quad bike).
It did not feel "right" to be there. Every time I went to buy water in a shop, the price would go up each day. They would tell you a price, many times 2 or 3 times the price you payed the day before and you'd need to haggle them down. I ended up saying that I'd pay a certain amount and not more. When they said "no", I'd leave the shop and they'd come chasing after me, saying "ok, ok, we can do £X.XX". It was stressful to be there.
If I wanted to enjoy myself, I'd stick to my hotel room, the pool or the beach and ignore the people trying to sell me stuff on the beach. I was the only one in the group of 5 people who didn't enjoy it. But I don't see the joy in having to haggle my way through the day and having seen everything after the 2nd day."
​Heartbreaking.
"As an Egyptian woman, I want to say…
Firstly, I am 10000% sorry for every human being victimized by someone in Egypt.
On behalf of Egyptian women everywhere, THANK YOU for sharing your stories. Your stories are our stories. These things happen to us ALL.THE.TIME. But the women here are numb to it or condemned for speaking up. We try to communicate with the outside world on the issue of women's right, rape culture, sexual harassment but with the spoken and written language barrier, it makes it very difficult to get our stories out.
Egypt needs this rude awakening. Tourism will suffer and they cannot afford to have that happen. We need to take responsibility and make some serious changes.
Edit: I am choosing to no longer respond to comments, because I have had some strange encounters from a few. I am aware that this post has been reposted directly on Egyptian tourism channels and I am now receiving a ton of comments questioning me on personal matters, my location, my travel, my education, my family as well as questioning the validity of my experiences. Everyone is within their right to ask whatever question they may have but I fear that perhaps this might be a ploy to get pieces of information about me and my family to find my identity. For this, I am feel an overwhelming fear. So I will stop commenting from now, but I will continue to read.
For those not living in Egypt, I very much want to thank everyone for your kind words and support. I mostly write on these forums because I am able to express myself openly and honestly in a way that I've never experienced before and it is very therapeutic. Thank you for giving me the space to do that.
For the Egyptians that have commented, many of you are so understanding, humble and kind. You welcome my intense commentary and show me absolutely love and care. This gives me hope because I KNOW the good that is Egyptian people. I want the world to see this too. We have to stand for what's wrong, and act with our moral compass first. May God help Egypt and its people."
Well that's horrifying.
"Egypt. I made the mistake of going to a store on my own (dressed in a long-sleeved dress). The owner approached me, and started massaging my neck with a fragrant oil. I escaped and on the street, all men were laughing at me. Apparently I was wearing a scent that only prostitutes wear. Or so they told me. I was assaulted and ridiculed. I was staying at a 5* hotel, where a cleaner (male) took down my curtains. There were guys standing outside of my room after dark, waving at me and my friend, and laughing."
Tourism is also definitely declining in the countries that these next few posts write about.
Definitely not worth a second trip.
"Jamaica…got mugged within the first 5 minutes I kid you not!"
"I don't think people realize how impoverished alot of Jamaica is. I'll never go back there either. I had a driver try to extort money from me on my honeymoon. The lady that set up the transportation at our resort was in on it. The driver accosted my wife demanding money for a previous ride he had given us but abandoned us so we had to find our own way back to the resort. I told my wife to go into the airport and he and I exchanged words.
He wanted the money for the return trip plus extra because he drove to pick us up for no reason. Mind you we waited over an hour for him. Once he realized I wasn't going to back down and I wasn't afraid of him calling the cops he backed down and left."
​A tough country to visit at the moment.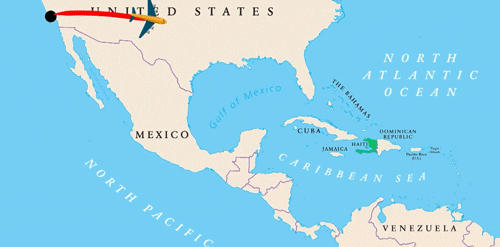 fly flying GIF by Team Coco
Giphy
"Haiti. Went on a medical mission. One day was spent at the beach. We got caught in the middle of a protest. I was groped, several other people were punched. It was terrifying. They only stopped when one of our translators yelled that we were medical workers.
We only ended up spending one hour at the beach so we wouldn't end up driving back through the same area at night. When we reached that area it was clear of people. A few overturned vehicles were on fire. A U.N. detail was hanging out in a big armored vehicle with a very large gun on top.
I can't imagine how awful it must be now with all of the civil unrest."
At least Jimmy's story had a happy ending.
"The Gambia in West Africa.
I've travelled to over 40 countries in my life including Egypt, Morocco, India and Cameroon and the Gambia is by far the worst of the bunch!
Went there in 2009 with my girlfriend (we were 20 at the time), it is by far the most corrupt country in the world.
Let me start by saying it's a beautiful country and the people there are the friendliest people you could wish to meet, but the way they are treated by the government is disgusting.
We met a local guy there called Jimmy Brave who lived in a hut on the beach with his young family, amazing guy, cooked us dinner every night and never wanted anything but friendship in return (we have him a fair bit of money on our last day, more than we usually would because he genuinely didn't want it)
Anyway one night we decided we wanted to check out the nightlife in the tourist area where it was safe, so my friend Jimmy agreed to meet us by the hotel entrance at 7PM, then we would take him for dinner and hit a few bars.
We got to the front of the hotel just before 7pm and Jimmy wasn't there, we waited around an hour, still no Jimmy.
At this point we assumed he had forgotten so we went back out of the rear exit onto the beach and to his hut, his wife said he had gone to meet us over an hour ago.
We searched for about 4 hours and still couldn't find him so his wife suggested we call the local tourist police, we called and they confirmed he had been arrested for loitering in front of the hotel.
We agreed to meet the head of police and arrived at the police station, this is where it got shady.
We went in and sat at a desk in a empty dark room, a big African guy in army clothing came in and sat in front of us, the guy had 2 cigs in his mouth smoking both at the same time.
He slammed his fist on the table and started shouting at us, demanding £500 (probably a years wages over there!) to release Jimmy.
Obviously we refused, after about an hour of arguing and various threats against us (we were a young white couple at the time and they assumed we were wealthy) we managed to agree on £70 and a 200-pack of cigs.
We paid and were told to wait outside, we were out there for over 2 hours and they brought the wrong guy out (we only knew our friend as Jimmy Brave not his real name so this proved challenging), anyway I was invited in to show the police who Jimmy was and had to pick him out of a huge cell filled with atleast 300 people, some who were very close to death.
Anyway Jimmy spotted me straight away and we had him released, when we got far enough away from the police station Jimmy broke down in tears, I've never seen a grown man cry like this in my life, he lifted up his top and he had several large open wounds where they had been whipping him in the cell and the police truck, we immediately took him to hospital where he remained for 2 days at a cost of £240ish (the hospital doctors were great).
So bare in mind he was beaten/whipped around 50 times (Hard!), just for waiting outside our hotel to take us for drinks.
And he was only released because we paid, if we had never turned up he said he would have died in there, they dont release the 'criminals' until somebody pays the corrupt police chief.
There was people literally dying in front of my eyes in the cell, I've always swore if I become rich I will be going back there just to release as many of these people as I possibly can (except any dangerous people who actually deserve to be there obviously)
This wasnt the only corruption from the police we seen while there it's just the main point, we seen police walking down the street slapping women and kids for absolutely no reason, one cop told me he would murder anyone I point out right now for £50 (he had an AK47).
I saw people dragged in the back of trucks never to be seen again just for asking people for a bottle of water.
I feel really sorry for the majority of the population in Senegambia as they are amazing happy people who have to live in constant fear of the police/government.
EDIT: I forgot to mention that Jimmy managed to move to the UK in 2016 with the help of me and another British family he met in the Gambia, he now lives in Stoke-on-Trent which is a few hours from where I live but we talk on facebook regularly and meet up once or twice a year."
It can be really hard to see some of your dream travel spots turn into something different than it once was.​
When even the hotel staff tells you not to leave the premises.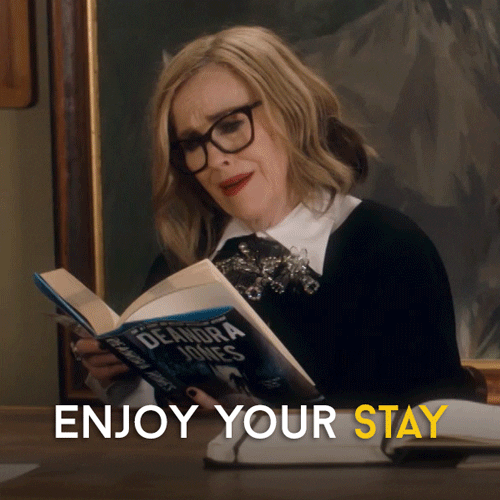 schitts creek enjoy GIF by CBC
Giphy
"South Africa, some random truck rolled up outside of our hotel and got in a shootout for no apparent reason. I walked out after the shooting to see around 7 people dead or at least injured, including our tour guide."
"My friend was told by the hotel management not to leave the hotel grounds for the duration of his stay.They'd wait at the gates of the hotel for the tourists to come out.
Ridiculous."
​It sucks to see beautiful countries decline.
"Syria, I went before the civil war and it was honestly one of the loveliest places I've ever been, with super nice friendly people. Add to that the food is amazing. It would break my heart to see some of the places now."
"My dad bought one of those "1000 places to see before you die" books on a whim a few years back. I think it was published in the early 2000s and it, of course, had Damascus in it. It was absolutely heartbreaking to see what used to be and it truly saddens me that I'll probably never get to see or experience it. It's one of the oldest and most culturally rich cities in the world, and today it's just full of rubble and death. It is a sobering reminder of how volatile this world is and how quickly things can change."
​Definitely not a good time to go back.
"Afghanistan.
I would love to go back and be a tourist, but I don't think I will ever have the opportunity nor would it be responsible now that I have a family to vacation there. The country is absolutely beautiful, and the weather was nice. The people are one of the kindest, most respectful cultures I have ever had the pleasure of working with, full of beautiful traditions and fantastic food. Sadly, they have their issues and it wouldn't be wise to risk going there as a tourist. A real shame too, because I'd have loved to visit the resorts in Bamyan and go skiing and snowboarding there."
Ok, let's move past the negativity, and talk about which countries just aren't certain peoples' cups of tea.
I mean, fair.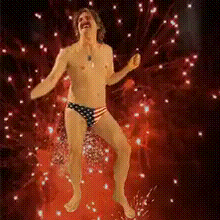 Independence Day Summer GIF
Giphy
"Breaking the chains of Egypt and Afghanistan, lol.
The USA. Obviously not the same reasons as you guys have for Egypt and such..
I've been to NYC. It was pretty cool and I enjoyed it (although we didn't really do much touristy stuff like visit Liberty) but I don't really have any travel plans to the USA because I'm just not interested in it. I'm sure there are pretty places, but in terms of history, culture, food, etc. the US doesn't interest me.
I would quite like to visit Hawai'i some day, but I'm a little confused about what Hawaiians have said about how tourism negatively affects their economy, the lives of native Hawaiians, historical and cultural monuments and artefacts, etc. And I wouldn't want to visit a place where my tourism could be harmful to the people who live there. I can admire from afar."
Not bad, just a little boring.
"Brunei.
Not because it's dangerous. Not because of the people. It's the safest place I've been in and the people there are super nice.
Nothing happens there. Not in the four and a half years I've lived there. There is nothing fun there, it's got no interesting historical monuments. It's boring and there's nothing to see.
All I'll remember from there was the time spent in the international school, close friends, and everything I did outside of the country prior to the pandemic."
Interesting take.
"New Zealand. Nothing to do there and Kiwis have a massive inferiority complex. Wretched country. If I could sink both islands into the ocean I would."
We get a bad rep, and probably deserve it.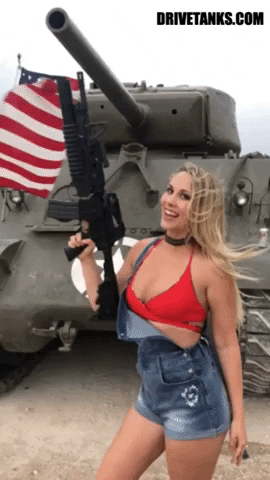 American Flag Girl GIF by Drivetanks
Giphy
"Also USA. Worst place ever. An average American does not know anything outside the USA. They think they are the center of the world and they don't need to know anything about other countries. NYC is super polluted with beggars everywhere. I saw two people fighting with knifes at 1am. Over priced. Dirty. There are many racist people in the southern and middle States, add to this guns! People in the USA worship the dollar. They accept to do anything for money, no ethics. I didn't feel safe there."
It is absolutely heartbreaking reading all of these stories. While there are bad people anywhere you go, it's terrifying to hear about the extent that these things happen in other places.
The next time you plan a vacation, do your research.
Keep reading...
Show less