There is so much we as civilians don't know or understand about everyday life. The law is far more complicated than we could ever comprehend. But we need to get on top of it.
There are some laws on the books that would leave you stunned. In fact, in some states, we're constantly breaking the law. And we never knew.
The truth is many of our laws were constructed when our founding fathers were not thinking clearly. Thanks moonshine... let's dive in...
Redditor u/Krallorddark wanted everyone to get educated about dealing with society's "rules" by asking:
What is illegal but most people don't even know it?
Part of me doesn't even want to know about some strange, never known law I maybe breaking. That way I can play dumb and it would be truth. Is dumb a proper plea in court? At this point it should be.
Landlocked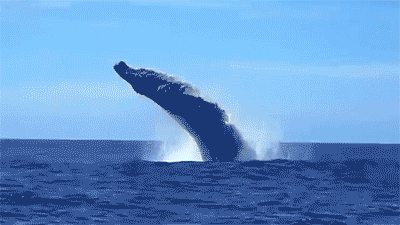 whales GIF
Giphy
"In Arizona it is illegal to hunt whales. (Arizona is a desert and landlocked on all sides)."
- Kang0519
Whispers
"In Alaska it's illegal to whisper in someone's ear while they deer hunt."
"hey honey, tonight I wanna doo some "ogie doogie" with you.."
"accidentally shoots someone"
"Now I can't stop thinking about this scenario."
Tie It Up
"In Florida it's illegal to tie an alligator to a parking meter unless you pay for parking."
"Edit: Apparently it was passed for elephants because of discrimination against circus workers according to u/Carrotcake1988 and u/DaveTheNotecard"
"It has to do with the fact that Florida was where many carnival and circus troops spent the winter months when not traveling. Many of them had exotic animals that they brought with them. The town of Gibsonton, FL is one the places where a large post circus population remains."
Nuclear
"Chico, CA, it's a $500 fine to make or have a nuclear weapon within city limits. No person shall produce, test, maintain, or store within the city a nuclear weapon, component of a nuclear weapon, nuclear weapon delivery system, or component of a nuclear weapon delivery system under penalty of Chapter 9.60.030 of the Chico Municipal Code."
- breals
Poison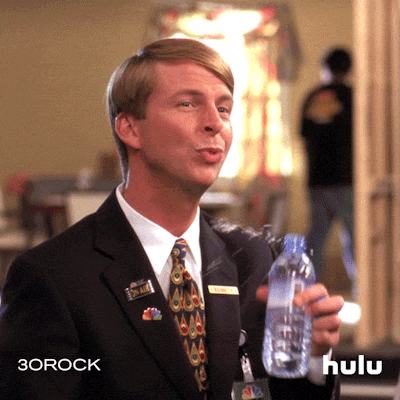 Scared 30 Rock GIF by HULU
Giphy
"Washing oil paint down the sink. It can contaminate drinking water."
What in the world? Whales in Arizona? Well that I'd like to see. But I guess they're making sure, which is always a good thing. American laws are funny. Let's keep laughing...
Fingers Off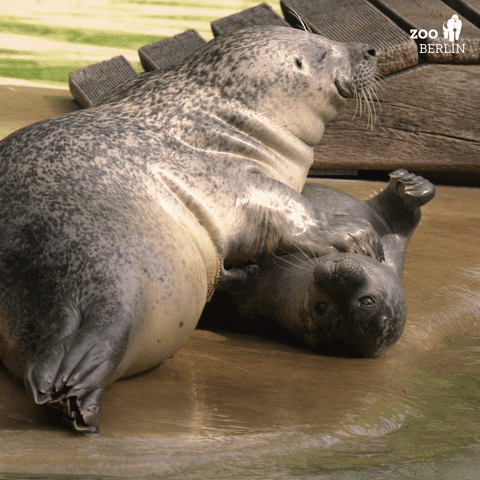 Fun Tickling GIF by Zoo Berlin
Giphy
"Tickling someone without their consent is a form of assault. But yeah."
being a mule...
"There is a long list of over the counter medication you can legally purchase, but cannot take it into another country."
- cisco54
"You can't legally transport drugs in containers other than their original ones with original labels so transporting drugs in those pill sorting containers is technically illegal. That being said I do it all the time so."
- viktor72
Down South
"In Texas, there is still a law on the books that it is a crime to carry bolt cutters around. It is a leftover from the days of cattle rustlers, when the bad guys would use bolt cutters to take down barbed wire fencing. Pretty sure it hasn't been prosecuted in a hundred years."
Practice, Practice
"The failure to spend 2 hours a week practicing with a longbow. This law was setup in the middle ages and it required ever male over the age of 14 to practice with a longbow every week. The laws still in place but has been massively overlooked and forgotten."
Signoff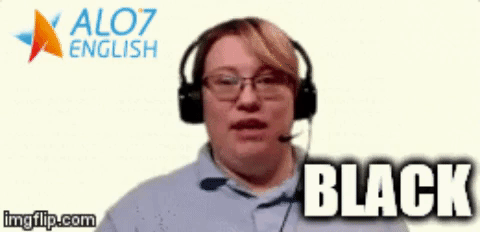 marker total physical response GIF by ALO7.com
Giphy
"Carrying a permanent marker or other permanent-staining stationary is illegal in many countries under graffiti laws."
Now I've heard it all. Literally. This thread is too ridiculous. And we need to hire a fleet of people to start reviewing and rewriting the paperwork. I always have a permanent marker... don't ask. I better be careful.
Want to "know" more? Never miss another big, odd, funny, or heartbreaking moment again. Sign up for the Knowable newsletter here.

Keep reading...
Show less
Not every law is actually serviceable.
Sometimes, laws are just sort of oddly arbitrary and outdated. In Massachusetts, until very recently, if three women were on a lease together, the dwelling would be considered a brothel.
In other places, the laws just clearly exist because somebody did something dumb: such as hair dryers being required to list a warning on their packaging that says "do not use while sleeping."
What weird laws do you know about?
u/CRUClAL asked:
What are some weird laws your country has?
Here were some of those answers.
Not Trespassing Apparently
In Missouri it used to be illegal to have oral sex. When I was a teenager this couple (Married 11 years) was actually jailed for it. A neighbor had just walked into their house, caught them then called the police.
Later I found out that it was to deter gay people. How stupid can folks be?
Not Proven
Scotland has three court verdicts: Not Guilty, Guilty, and "not proven". The third basically means "we know you likely did it, but we can't actually prove it."
We Love Our Dairy
In Wisconsin:
It's illegal to serve margarine at restaurants unless customers explicitly ask for it.
Violators face up to $500 fines, and 3 months behind bars. Subsequent offenses can get you up to a $1,000 fine and a year in jail.
This Somehow Wasn't The USA
Lol I don't live there anymore, (I moved recently because of the coronavirus), nor was I actually from the country, but it was recent made illegal to say the words 'corona' 'coronavirus' 'COVID-19'.
The whole country was pretty messed up. . . I'm happy to have left. It was the last flight out the country and it had to be chartered. . .
When Being Awkward Was Illegal
Ireland had another one for a while where 2 kids under the age of consent could have sex, but if they attempted to have sex and failed/didn't go through with it, it was a crime. Wasn't ever enforced or anything, was just one of those technicalities people figured out and had a laugh at

Something's Fishy
You can't act suspiciously with a salmon.
The phrasing is "Handling Salmon in Suspicious Circumstances." That means, if your salmon was likely to have been poached you can go to jail even if you didn't poach it yourself. The UK is a small island you can't let everyone there go and poach wildlife or there won't be any left.
How Do You Even Get Penalized For This
Not on the mainland, but on the Norwegian archipelago Svalbard it is illegal to die. If you are dying you must be flown over to the mainland to die there, or you'll break the law.
I think you're also not legally allowed to stay (or arrive/disembark) if you are sick, or require medical attention beyond superficial treatment. For some reason it's unfeasible to set up a permanent treatment facility for all the 2600 people there.
God Save The Queen
The Criminal Code of Canada is very protective of the Queen.
Acts intended to alarm Her Majesty or break public peace
49 Every one who wilfully, in the presence of Her Majesty,
(a) does an act with intent to alarm Her Majesty or to break the public peace, or
(b) does an act that is intended or is likely to cause bodily harm to Her Majesty,
is guilty of an indictable offence and liable to imprisonment for a term not exceeding fourteen years.
Selling defective stores to Her Majesty
418 (1) Every one who knowingly sells or delivers defective stores to Her Majesty or commits fraud in connection with the sale, lease or delivery of stores to Her Majesty or the manufacture of stores for Her Majesty is guilty of an indictable offence and liable to imprisonment for a term not exceeding fourteen years.
He Was Just Being A Jerk
When my friends and I were 15 we bought some cheap kites at the dollar store and decided to take them with us downtown (we live in Chicago) and fly them. We started trying to fly them by the Art Institute/Millennium Park when we got stopped by a cop. He told us that kites were not allowed to be flown anywhere in the downtown area and if he saw us doing it again he would give us a $250 citation. It seemed kind of weird since both Millennium and Grant park, along with other smaller parks, were in the downtown area, but we didn't argue.
Years later I found out that it actually was an obscure law, but a law that was repealed in the 1970s. So, we were fine flying our kites and that cop just didn't like us having fun.
And Finally, Good Ole 'Murica
USA:
Vermont banned banning clotheslines
You can't throw rocks at trains in Wisconsin or force people to get microchipped
Blasphemy is illegal in Michigan as is being drunk on a train
You cannot make fake drugs in Arizona
Dogs can't hunt big game in California
No biting while boxing in Utah and the same state does not allow happy hour sales
Swearing at sports events is illegal in Massachusetts (I wonder why all Red Sox, Celtics, Bruins, and Patriots fans aren't constantly taken into custody) and EMTs cannot help dogs there either
Can't use false names at hotels in New Hampshire
Pretending to be religious figures in Alabama is illegal as is playing dominoes on Sunday
Severance, Colorado just made throwing snowballs legal in 2019
To hold public office in Texas, you must believe...in something. Texas also does not allow you to sell your eyes
Bingo games cannot last more than 5 hrs in North Carolina
You cannot sniff glue with the intent of getting high in Indiana
Biting a person's arm off is illegal in Rhode Island
Adultery is illegal in New York
Teachers in Tennessee cannot speak to students about hand-holding
Dance halls cannot be close to cemeteries in South Carolina and they cannot be open on Sunday
Alcohol sales can be illegal during hurricanes in Florida and it is illegal to corrupt public morals in the same state and doors must open outward in public buildings (makes sense)
You cannot use x-rays for shoe fittings in Washington (which used to be common)
You cannot hold a fish and firearm at the same time in Wyoming
R rated movies cannot be played in drive-in theaters in Delaware and you can forget about selling your dog's hair there too
You cannot live on a boat for more than 30 days in Georgia
Southington, Connecticut has a ban on silly string
Derby, Kansas has made hitting a vending machine illegal and screeching your tires too
Hawaii doesn't allow billboards
Everett, Washington only allows hypnotizing indoors
Enfield, New Hampshire doesn't allow hunting in cemeteries
If you have an STD, you cannot get married in Nebraska
All tanning beds in Iowa must have warning signs (not a bad thing)
You cannot lie down on a sidewalk in Reno, Nevada
You cannot leave your car door open too long in Oregon nor throw your urine out of a vehicle either
You cannot molest butterflies in Pacific Grove, California
Farmers cannot sell pickles at farmers markets in Connecticut
You cannot wear a bulletproof vest while committing a crime in New Jersey
el_monstruo
Keep reading...
Show less
Lawyers are faced with upholding the law or challenging the law every working day of their lives.
Sometimes, the case challenges the lawyer's own moral code. Those challenges really define how those people practice law--and they possibly change it.
Keep reading...
Show less
Laws are amiable. We know this. They often change with the times, with enough revolution that is. Laws are there to protect and serve, however they can be too complex and just downright odd and often absurd.
Redditor u/AshSpergers wanted to discuss the rules from around the world that may not make the most sense by wondering.... What's a stupid law where you live?
Keep reading...
Show less
Laws are made to be broken. That is a theme in life and a truth. Sometimes insane laws end up on the books because some inept person made an error while swilling tequila. Must the rest of us suffer?
Redditor u/SkrybaArtura wanted everyone to share some thoughts about the current laws of the land by asking.... What stupid laws exists because people were assholes?
Keep reading...
Show less