Not much good can come from dwelling on the past.
Even so, no matter how hard we try to avoid doing so, we can't help but look back on things we've done in our lives which we regret.
In some cases, it's nothing which had any sort of lasting effect, like wishing we thought more carefully about where we had a birthday or spending more than we could afford on an outfit that didn't end up paying off.
In sadder cases though, we often wonder what our lives might have been like if he had made a different, and smarter decision.
If we didn't say certain things to certain people, not spoken up when someone needed us to or rushed too hastily into a life we weren't ready for.
Redditor Anxious_Childhood3105 was curious to hear the biggest regrets people have been carrying with them all their lives, leading them to ask:
"What is one thing you regret doing in life?"
Giving People Attention Who Didn't Deserve It

"Wasting time worrying about people that never spared me a single thought."- Eborys
Getting In With The Wrong Crowd
"I regret making friends with people who I knew were bad for me just because it was easier than becoming friends with good people."
"Now I don't have many solid friends."- misswallflowerr
Staying In, When They Should Have Gotten Out
"Not ending bad/unhealthy/unfulfilling relationships sooner."- Superseriouslyguys
"Hanging on to a relationship for too long."
"I should have up and disappeared the first time he was disrespectful."- Mirrorflute88
Not Taking Enough Risks

"Not putting myself out there enough."
"I probably missed out on a lot of opportunities because I'm so self-conscious."
"Working on this though!"- Fife_Flyer
"Not following my dreams and ended up sitting behind a desk for 30 years."
"Of course, I'm currently on Reddit sitting behind my desk."
"So, there's that."- CatOnTheHill
"Overthinking my way out of potentially rewarding choices."- mmmmike1590
Rushing Into Things
"Going to college before I had the slightest idea what I wanted to do with my life."- Mysterious_Shake2894
Taking Things For Granted
"Not spending more time with my mom."
"I visited her 2-3 times a week but still, there were other times she'd call and I'd ignore the call or tell her I didn't have time to talk."
"Would give anything to go back and take every one of those calls."- Fruitjustlistens
Putting Their Health At Risk

"Most of 2019–addiction bottom."
"Sober now for 432 days and counting."- CommunicationTop5231
"Smoking."
"20 years spent on expensive, self-fed poison."

"Biggest regret of my life, by far."- Itsprobablysarcasm
Undervaluing Self-Worth
"Mentally exhausting myself at work for companies that turned out to not give a sh*t about me or value my work."- fpuni107
"Being too nice to tell undeserving people to f*ck off when I should've been putting myself first."
"Lessons learned."- MrsHppy
Not Having Enough Fun

"So, this is gonna sound kinda dumb, but I kinda wish I had acted out a bit more."
"Taken more risks, gotten in trouble more, explored and pushed my boundaries."
"I was pretty sheltered growing up and really wanted to be this good person."
"It created a lot of conflicting feelings for me."
"It also contributed to me avoiding doing some stuff cause I thought it'd be bad for me."
"Now that I'm older and worked through some of those issues, I feel like I missed out on a lot of stuff other people got in their teens and 20s."
"I'm now at a point where I'm exploring that, but most people my age have already gone through it."
"I just feel like I'm trying to 'catch up' with everybody."- animewhitewolf
It's only human to look back on things we regret, or wish we had done differently.
But living in the past will only keep us in the past.
The only way to move forward and make progress is to accept the present for what it is: a present.
There are few feelings more disappointing than revisiting a place you loved going to as a child, or finding a food you used to love to eat, only to discover that it isn't quite as wonderful as you remember.
While it's easy to chalk this up to no longer having your childhood naivité, your outgrowing it might not be what's behind the apparent decline in quality.
Instead, what could have very well happened is that the people behind the upkeep or the quality control have been asleep at the wheel, and thus what was, in fact magical, during your childhood is anything but now that you've grown up.
From amusement parks to candy bars, there are countless things that have gone from being a "must have" or "must visit", to something you find yourself avoiding at all costs.
"Redditor Unfair-Independent48 was curious to hear all the things people think have seen a sizable decline in quality with each passing year, leading them to ask:
"What's a product that's gotten significantly worse over the years?"
A Casualty Of Online Shopping...
"Outlet malls."
"It used to be a place where you could find designer stuff for cheaper, but now most of it is just crappier stuff made specifically for the outlet."- tickingkitty
Those Celebrity Colnols Aren't Fooling Anyone...
"KFC."- Oryx
All Of It. Just All Of It...
"Fast food."- HorrorCover7755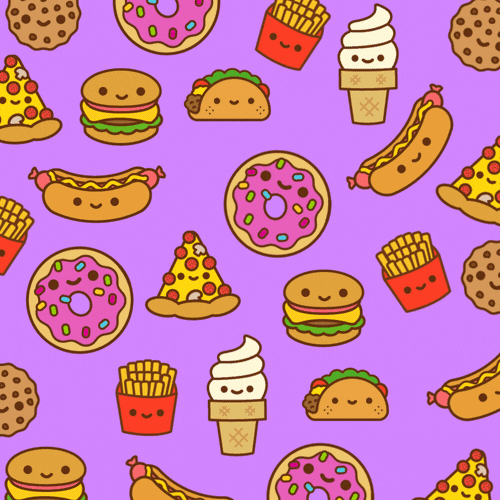 Fast Food Pizza GIF by 100% Soft
Giphy
Almost All Natural...

Breyer's ice cream."
"It used to be really good quality, and they'd advertise how it was made with only a few natural ingredients."
"Now most of their stuff is 'frozen dairy desserts' because they can't legally call it 'ice cream' anymore, and it all tastes like garbage'."- Doctor_Juris
When Your Sofa Is The Last Place You Want To Recline...

"Furniture."
"Everything used to be solid wood."
"Now it's all paperboard."- gonewildecat
New Technology Has Such A Short Shelf-Life

"Almost every household appliance."
"Sh*t used to be built to last for 4 f*cking generations, man."
"My grandma's old fridge from the 60's is still running like a champ out in my garage."
"Thing is built like a tank and gives no f*cks about the long march of time."
"These days you'll be lucky to get 5 years out of some appliances you buy, and good luck getting any warranty service if you even approach one with a screwdriver in an attempt to fix it yourself."- buddypalamigo25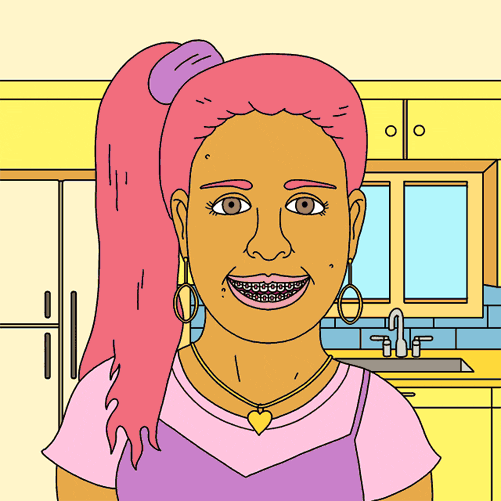 comic power rangers GIF by Paul Windle
Giphy
​Torn Jeans Are So Passé

"Jeans."
"I have GAP jeans, from when I was 14, that are in great shape."
"Meanwhile, I'll buy overpriced designer sh*t today and I'm lucky if it lasts 2 years."
"Why is everything so THIN?"- Brewnonono
Don't Ignore The Fine Print...
"Turbo Tax."
"The fees to file basic taxes is crazy."
"Free Tax USA is much better and I wish more people knew about it."- Action3xpress
Do Better, Easter Bunny!
"Cadbury creme eggs."- Finn_4_the_Win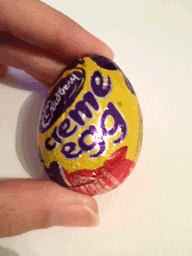 cadbury creme egg camera GIF
Giphy
Some Places Photograph Much Better Than They Actually Look...

"Airbnb."- Imboredboredbored
You Can't Manufacture Chemistry

"Tinder and dating apps in general."- justadudenameddave
Sure, The Screen Is Huge, But How Do You Turn It Off?!?!

"The lack of buttons that tv's have these days. I hate it."- Responsible-Sail1921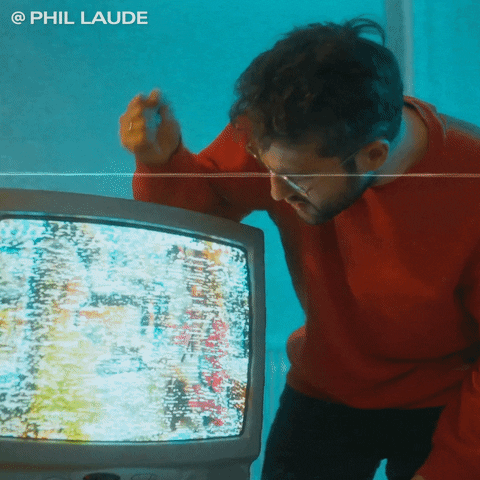 Giphy
The Fall Of The Big Red Roof...
"Pizza Hut was the place to be when I was a kid in the 80's."
"The buffet."
"The personal pan pizzas paid for with Book-it."
"Pitchers of pop drank from those weird red cups that no longer exist."
"Dig Dug, Galaga, and Centipede."
"The last time I ate at Pizza Hut was about 15 years ago."
"Stopped at on when we were driving out to Colorado Springs."
"So pointless."
"Nothing special about it."
"It didn't even have the decency to be bad."
"It just had no anima."
"No spirit."

"No Galaga."- mostlygray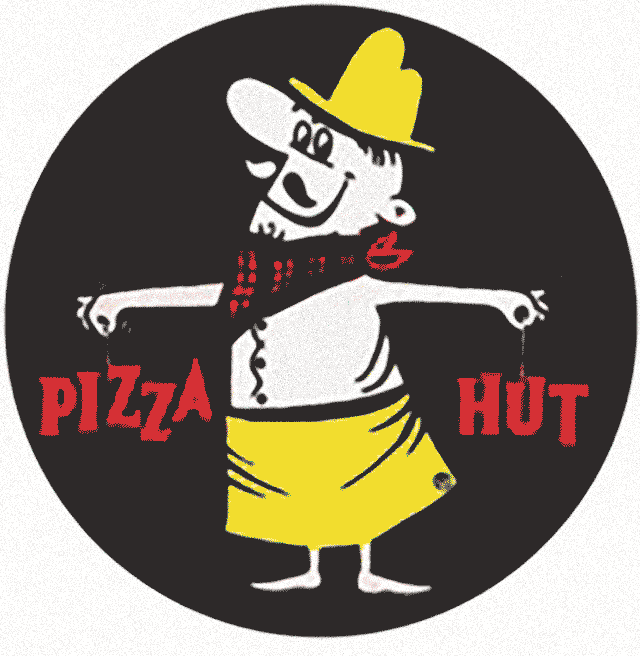 pizza hut GIF
Giphy
Quality control is difficult, and some things sadly just aren't sustainable.
This doesn't make it any less disappointing when you bite into a personal deep-dish pizza, and the taste sensation is anything but what you remembered as a child.
If you think about it, planning a breakup isn't all that different than planning a proposal.
In both cases, you need to find a perfect time appropriate for the moment.
Of course, the biggest difference between the two is the outcome.
Even if there is a small chance both parties will leave a proposal unhappy, both parties leaving a breakup on the emotional side is all but guaranteed.
Making it all the more important to carefully choose where and when you want to tell your partner you are ending things.
Redditor echo0o0o0o0 was curious to hear the absolute worst scenarios for a break-up, leading them to ask:
"When is the worst time to break up with somebody?"
At Their Highest Or Their Lowest...
"After having sex or when they're grieving a tragic event."- realstareyes
Then Again, What If It Was Bad?...

"Just after having sex with them."- Sir-Poopenheimer
No One Deserves Grief On Top Of Grief...
"After somebody in their family has died."- wetlettuce42
Especially If You're The Father!
"At hospital while she's giving birth."- gpharaoh87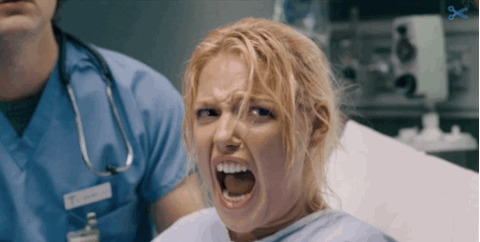 birth GIF
Giphy
I Mean, Have a Heart!
"My stepmom just divorced my dad while he's going through treatment for brain cancer."
"That was really sh*tty."- CarsoniousRex
It Doesn't Have To Be Cheating...
"After cheating on them."
"Do it before."
"A memoir to my ex."-iamskript
Just Plain Cruel

"On their birthday."
"Right before Christmas."- ChaoticCherryblossom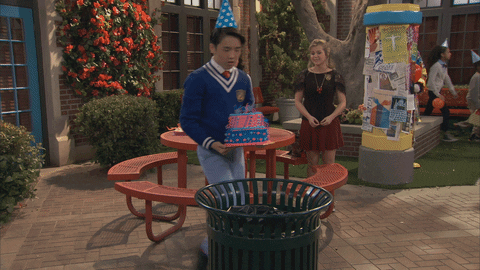 Happy Birthday GIF by Nickelodeon
Giphy
Always Do It In Person. Always

"I tried to break up with my gf for 2 days and she wouldn't let me talk long enough to do it so I left her a voicemail when she was in class lmao."- s1ayerzer0
At Least Not At The Altar...
"Probably the day of your wedding."- Try_Human
...Gonna Need Some Details On This One...
"3:15pm."- pete_forester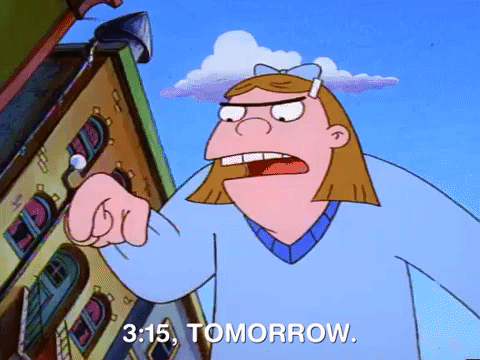 hey arnold nicksplat GIF
Giphy
Unless You Want Them To Fail... Stil Tacky...

"Before dealing with an exam."
"Personal experience."- ladanyilatz
Let Them Get Some Good News Before More Bad News

"When they're diagnosed with a terminal, potentially terminal, or bad chronic illness."- FelTheWorgal
Probably Worrying About Being Dumped
"When they are having a nervous breakdown."- Mindless-Ad9783
A Lump Of Coal Would Be Less Cruel
"Say merry Christmas to them, hand them an empty present, then give em the news!"- Trullydidit22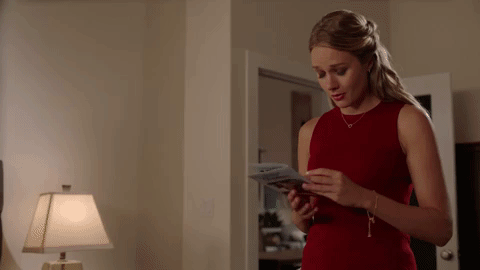 sad tori anderson GIF by Hallmark Movies & Mysteries
Giphy
Not The Surprise They Were Hoping For
"On their birthday through their answering machine while their apartment is full of their friends throwing a surprise party."- Efficient_Ad2249
Truth be told, there will never be a "good" time to end a relationship.
But there are indeed some times which are much worse than others.
Choose carefully, and wisely.
Do you have any bad breakup stories? Let us know in the comments below.
In one of her more memorable moments on the iconic Sex and The City, Samantha Jones attempts to return a vibrator at her local Sharper Image.
Of course, the horrified store employee informs her that The Sharper Image does not sell vibrators, and the item she was attempting to return was, in fact, a neck massager.
However, a few knowing glances with some fellow female customers made it clear to Samantha Jones that she was not the only one who bought electronic massagers to alleviate tension in other areas than intended.
This is only one particularly funny instance of an invention thats purpose has shifted over the course of time.
Indeed, coca-cola and other sodas were created for medicinal purposes, and today soda pop is enjoyed purely for pleasure.
And who could forget how simple, cardboard milk caps would evolve into the game and trading frenzy that was Pogs?
Redditor PieGuy1793 was curious to learn about more inventions which, today, are largely or exclusively used for purposes different than they were intended for, leading them to ask:
"What's an invention that's still around today but has lost sight of its original purpose?"
Still Leaving Their Mark On Trees
"Paintball guns."
"They were originally called paintball markers and were invented as a way for loggers and park rangers to mark trees for trimming, cutting down, etc. without having to walk up to each tree with spray paint or something."
"A couple of dudes who were using them started shooting at each other for fun and paintball as a sport was born."
"In fact some people still call them 'markers' to avoid the stigma some associate with the word 'gun'."- nyeark
No Risk Of A Bad Speech...

"The best man at a wedding was the best swordsman the groom could afford."
"If anyone objected to the wedding, the best man would duel him."
'The honeymoon lasted a whole month after the wedding, where the bride's father would supply the groom with all the mead he could drink."- proc89
Simpler Times...
"Amazon used to sell only books."- SilverWombat818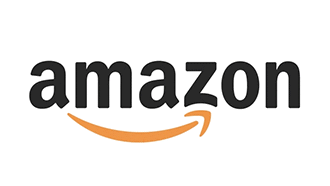 amazon design GIF
Giphy
"In Every Job That Must Be Done, There Is An Element Of Fun..."

"Playdough."
"Was supposed to be a wallpaper cleaner originally."- Mysterion_x
Same Utensil, Different Canvas...

"Electric Pen by Edison are now tattoo machines."- notathrowawayoris
...And Bravo Used To Air Operas...

"History channel, Discovery channel, National Geographic channel :(."- amauryt
As Long As Nothing Spills...
"Nalgene bottles."
"The plastic water bottles that are popular with hikers/campers/other outdoor activity folks were originally created for use as medical/scientific lab equipment as a lighter, shatterproof alternative to glass."- VictorBlimpmuscle
"Who Walks The Stair Without A Care..."
"Slinky was originally meant to be used as springs inside sensitive boat devices."
"'Mechanical engineer Richard James invented the Slinky by accident."
"In 1943, he was working to devise springs that could keep sensitive ship equipment steady at sea."
"After accidentally knocking some samples off a shelf, he watched in amazement as they gracefully "walked" down instead of falling."
"Along with his wife Betty, James developed a plan to turn his invention into the next big novelty toy'."- GuavaGila
Soft And Absorbent...
"Kleenex."
"Its original purpose was to act as insulation in gas masks during World War I."
"After the war, its parent company advertised it as a way to remove makeup."- Dilettante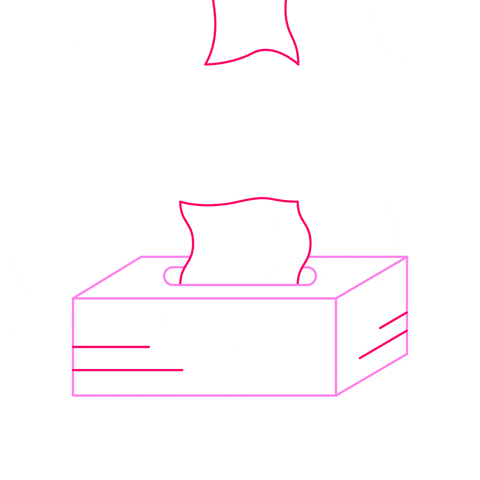 Sick Flu Season GIF by Emma Darvick
Giphy
Still Keeping The Driver And Passenger Safe
"The dashboard."
"Originally it was a literal board of wood used to protect people from mud and debris from when their horse drawn whatever would travel at gallop speeds."
"Now it gives me information about my vehicle's current state and provides audio entertainment."- Electricpants
Perhaps the mark of a brilliant invention is its ability to be used for multiple purposes, and evolve over time.
Even if one can't help but grimace ever so slightly at the fact that a show like Here Comes Honey Boo Boo was aired on a network who's initials first stood for "The Learning Channel'...
Though, debatably, all who watched it did learn a great deal about human nature...
Time is not always a friend.
It can systematically destroy everything.
Or is that just humans abusing time?
Everything does degrade naturally...
RedditorBoring-Cauliflowerwanted to talk about the deterioration of life in general.
"What has consistently been getting shi**ier?"
Life in general. Life has gotten worse. Not to be a downer. What happened?
Falling Apart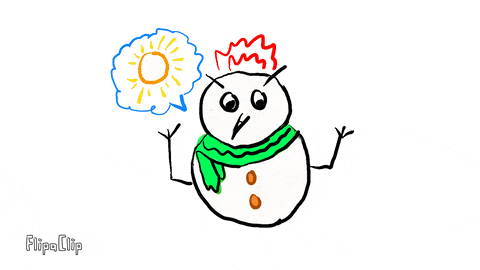 Sunny Day Help GIF
Giphy
"My health as I get older. People aren't kidding when they say 'I turned X age and started falling apart' it actually happens."
BionicYeti
Stop Sharing
"Social media."
Alex-J_Mercer
"Yeah it used to be all about sharing stuff with your friends. Now it's all about trying to keep your eyes on it as long as possible so they can show you more ads. The social networks that are about sharing stuff and the actual content either get acquired or die."
JiveMasterT
"softness"
"T-shirts. It used to be that you would get a t-shirt and it would last you literally decades. Almost more importantly in my opinion, the shirt also had some 'structure' and shape to it. Now t-shirts are thin, flimsy, and formless. I feel like I'm wearing an undershirt or a pajamas shirt."
"I should note that around the time t-shirts got sh*ttier, all the t-shirt brands started advertising 'THIS IS THE SOFTEST T-SHIRT EVER.'"
"I'm 99% sure the whole 'softness' marketing was to distract customers from the fact that the fabric got thinner and cheaper. Because although the flimsy fabric is legitimately very soft, 'this shirt is not soft enough' was never a complaint I had with old t-shirts."
redditor1983
Company XYZ
"Advertisements. Not only the quality of advertisements, but frequency has skyrocketed. For example, when you watch a basketball game, these MFs put an ad in between free throw attempts. Everything is presented by Company XYZ, everything has some sort of advertisement connected to it, and it is infuriating."
will_bartnik
Bad Idea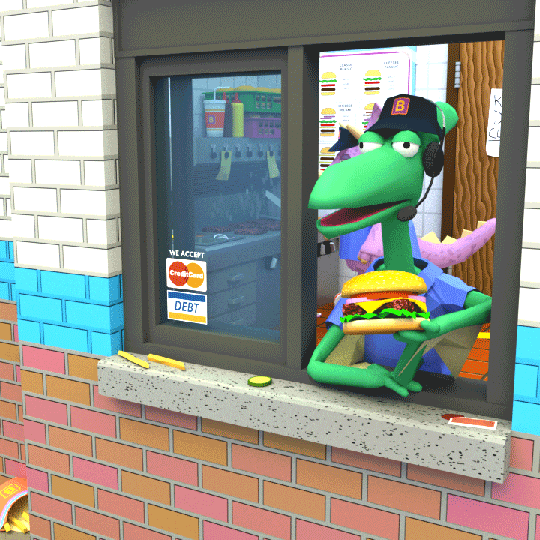 Fast Food GIF by jjjjjohn
Giphy
"Fast food. It was always bad for you, but now it doesn't taste as good either, and is more expensive, on top of being bad for you."
THE_GR8_MIKE
Remember when Burger King was only like a dollar? What happened?
Downgrade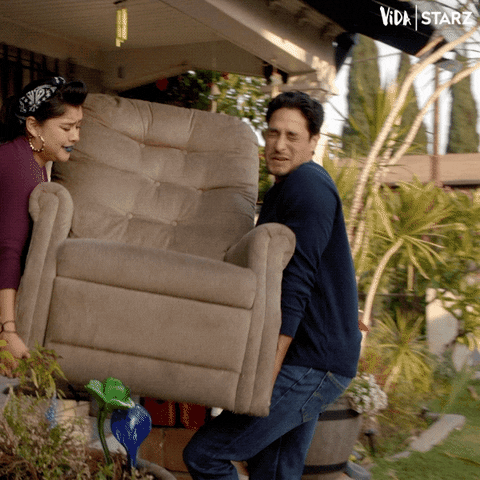 Moving Season 3 GIF by Vida
Giphy
"The quality of furniture. Unless you want to spend $10k, you cant really get something that will last 50+ years."
epidemica
Boo!
"Halloween Decorations. Used to be able to buy metal gates, concrete/plaster tombstones, and many other creative decorations that would last you several years - maybe even decades. Now all you can get are flimsy styrofoam and plastic tombstones meant to last only one Halloween (looking at you, Spirit Halloween)."
crappymailm
Try to buy...
"Housing costs."
Xixiiiiiii
"It's ridiculous. Our rent keeps going up, so my husband just said 'Screw it, let's move in with my dad for a year or so to save.' Thankfully he was cool with it, because we seriously never have any extra to save! I don't know how people without help can do it. Rent is so expensive it's impossible to save the money needed to buy a house!"
Myingenioususername
"the old days"
"Life and perception. As i get older and learn more I consistently yearn for 'the old days' but I'm not actually yearning for old days… I'm merely wishing I could go back to when I didn't know anything about how life and the world actually operates. Youthful perception is usually more optimistic."
S0n0fthunder
Mainstream Down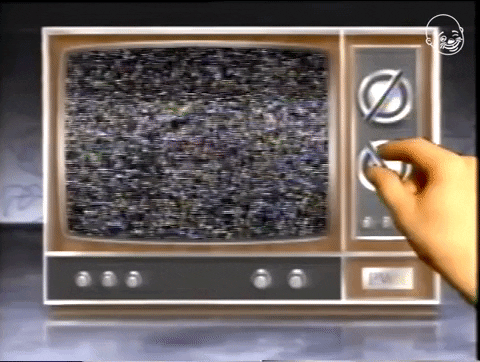 Found Footage Video GIF by Eternal Family
Giphy
"Mainstream network television programing."
Just_Credit_4913
"I swear to God, at work, most of the crap on TV is either a mediocre drama show about a government organization or firefighters, cringe a** news stations like Inside Edition, game shows or generic 'talk' shows that feel more like advertisements."
TheDragonborn117
Oh, the good ole days. What happened?