As someone who was forced to watch Butterfly Effect more times than should be legal, I've developed a bit of a knee-jerk NOPE reaction to the idea of time travel.
They say shows jump the shark when they start including ridiculous stuff just for the shock views (fun fact: that phrase comes from an episode of Happy Days where Fonzie literally jumps over a massive shark while water skiing.)
Reddit user, KingTonza asked:
"What would be your Main reason to go back in time?"
and long-story-short, we're all greedy curious saps who clearly could never be trusted with a timeline.
*stares in Ashton Kutcher face*
Pets
"I had a cat that died in 2018. He was the best little guy. I'd like to go back and sneak into my old apartment after past me left for work for the day and just hang out with him sometimes."
-BatmanandReuben
"Huh I like that. Wholesome and also side-steps the problem of running into past selves."
-nairbeg
"I never had cats but will do this with my dogs."
"I just lost my boy last year. Even though I still have my little girl, I still miss him so much. I will visit all the pets I've lost throughout the years."
-enigma1021
Jurassic Nope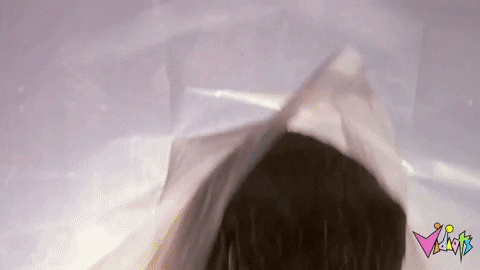 Confused Jurassic Park GIF by Vidiots
Giphy
"I really want to see dinosaurs."
"I know, I know, odds are high it would end badly for me. I just really love dinosaurs."
-VinnieMcVince
"I'm sure they want to see you too."
-Caperdiaa
Lesbians?
"The Libyans chasing me in a mall parking lot at 2am with an RPG."
-JellyCream
"That's heavy."
-JustDeleteSystem32
"I'm sorry but I really really misread this and missed the movie reference because I thought you said lesbians"
-duuckyy
"Now THAT'S heavy"
-Strong_Comedian_3578
The Necessary Nerd Answer
"To stop the burning of the library of Alexandria"

-thetomahawkkid
"When I was an adolescent and reading porno mags, I can still remember reading one of the models saying that the burning of the library at Alexandria was the greatest crime in history."
"Quite an intellectual that model was."
-YoteViking
"This would make the year 2000 be the year 2500 technologically"
-Lo23co7mcpe
"So. Much. Lost. Learning."
- [Reddit]
Best. Party. Ever.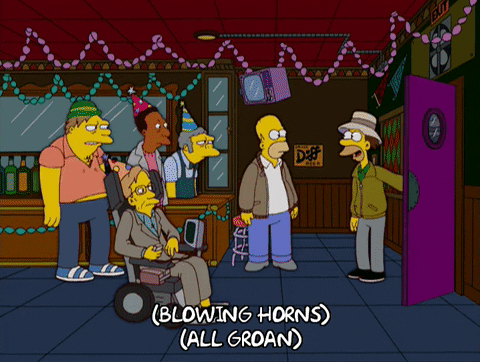 happy homer simpson GIF
Giphy
"Stephen Hawking's time travel party."
-childeroland79
"The only appropriate reason to time travel."
-Riverrat423
"I wouldn't go. Or if I did I'd swear him to secrecy."
-rydan
"For all we know the place could of been packed with time travelers, and he took that info to the grave."
-DARTHDIAMO
Money
"Buy bitcoin when it first came out..."
-emvaz
"Kicking myself for not buying some back in 2016."
"I worked with a guy who had a sizable amount and I would make fun of him for it. I was stupid and knew pretty much nothing about investing back then."
"I had about $50k just chilling in my savings. I could be a pretty rich man right now, instead I'm broke and saddled with student loan debt. Fml."
-ParticularBiscotti66
"I wanted to buy some back in 2009 but had no idea how. Probably would have been scammed in the end anyways."
-Ferndawg69
"Imagine the guy who spent thousands of bitcoins on a pizza"
-Biz_Consultant305
Overlord
"With the knowledge I have now, travel 20 years in the past and avoid a lot of mistakes... and become overlord of the whole world obviously."
-Goodcopbadcop33
"I don't know. That seems like a lot of responsibility."
"Can I be overlord of like 50 acres in the woods and a dope cabin?"
-wrecktus_abdominus
"Overlord is good. Me? I prefer All-Being, Master of Time & Space!"
-DavidSkywalkerPugh
"Most mistakes are healthy and are what shape us. I wouldn't have fixed any mistakes if I got a million dollars for it."
-WonderfulAirport4226
Curiosity Killed The Redditor
"Honestly just to see how everyday life was in like the 1400's for the average person. Feel like that's not something we know a lot about, or maybe just I don't know about."
-ThebigGreenWeenie16
"This seems like a bit of a foolish wish."
"I want it too."
"I'd want to bring along a bottle of antibiotics and a bar of deodorant soap, though."
-Bekiala
"It was probably crap. Working long hours of hard labour is pretty much your only option. Unless you are born into aristocracy and live on an estate."
"So like ... you'd probably already be dead, depending on how old you are."
-AxeellYoung
"This is a great choice, but I'm afraid that the diseases that you carry will be destructive for the people in the 1400s"
-bountyhunter205
"Wait, what if a time traveling Redditor was the real source of the plague?"
- [Reddit]
History's Mysteries
"To witness firsthand important events from the past and see how accurate our history books are"
-EezyRawlins
"Let me know who actually killed JFK."
-BigTuna0890
"I wonder if we were there as eyewitnesses maybe it would just seem like chaos . . . hmmm . . . what event would you like to witness."
-Bekiala
"Too many to list, honestly, but definitely the battles of Alesia, Cannae, and the siege of Orleans, as well as the sermon on the mount, and the (start of the) Hijrah."
-EezyRawlins
The Paradox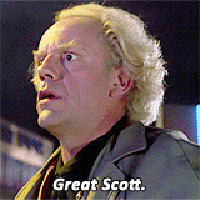 back to the future great scott GIF
Giphy
"I want to go back in time to prevent myself from going back in time"
-darth_shinji_ikari
"This is the true time travel paradox"
-bountyhunter205
"Are you implying that you have already travelled back in time?"
-Realistic_Analyst_26
So yeah ... maybe let's just not.
I have a sneaking suspicion we'd get ourselves in a lot of trouble and end up jumping way more than sharks.
Want to "know" more?

Sign up for the Knowable newsletter here.

Never miss another big, odd, funny or heartbreaking moment again.
Keep reading...
Show less
As a kid, I honestly truly deeply believed that being an adult would mean getting to do what I want.
Several people lied to me and I'd like to speak to all the managers.
Reddit user IseraphineI asked:
"What is something you didn't realize was going to consume so much of your time as an adult?"
Aside from the fact that bills and taxes don't stop; there's for real no such thing as a day off.
Why did nobody tell me so much of my life would be doing stuff like THIS:

The Kitchen
"Cleaning the kitchen. No matter how many times I do it, it still needs to be done."
- atapia2
"I love the feeling of finishing the mound of dishes and cleaning the counter/sink, then I step back and admire my work."
"Then I turn around to see the pot and pan I forgot were on the stove..."
- buckut
"I've started cleaning as I cook and it feels like its given me half an hour back every night."
- [Reddit]
"Oh my god, seriously!!!!"
"It's only my wife and I here and I feel like I have to clean the kitchen 3x a day! Where does it all come from!?!?!!??"
- lenny446
"Kitchen."
"Cooking and cleaning didn't consume that much of time when I was in college. Now as an adult, wtf is this?"
- HotPineapplePizza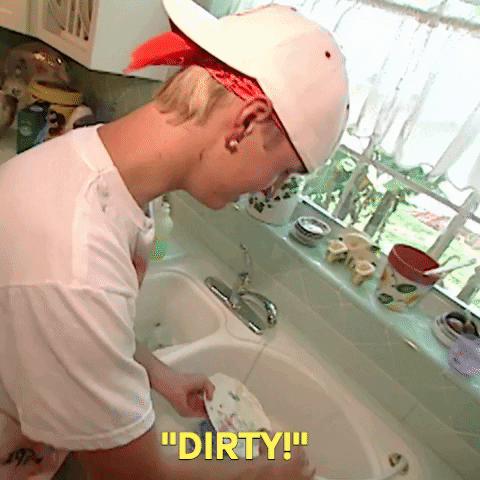 aaron carter cleaning GIF by MTV Cribs
Giphy
The Schoolyard
"Dealing with 'office politics' - and not just at work."
"Stupid me actually thought that the schoolyard bullies, mean girls et. al. would grow up and act like, well, adults. Sadly, way too many adults have the manners and morals of entitled toddlers."
- Nachtjaeger68
"Duuuuude. This."
"I thought people grew up after high school.... Not the case. They're still clique-y, and people are f*cking more mean about sh*t. F*ck people."
- suspline
"Yes! This is exhausting."
"I just want to do my job and go home. No drama please. Hate that I have cried after work related to the bullying."
- Head_Journalist3846
Recovery
"Recovering from work. Sometimes I need the whole weekend to be barely ready for next Monday."
- Can-t-Even
"I can't recover in a weekend anymore so I've just started crying before work as a way to try to physically purge the stress from my system. It's not going so well."
- finlyboo
"Same. My weekend is literally, 'Laundry for work' 'pack lunches/make meals for work', 'make meals for today'...."
"I get up and I get ready to go to work, I come home, make dinner and go to bed because I need to go to work in the morning. Don't forget to leave an hour before you actually have to show up for work because commute."
"How do normal people do this?! Seriously."

- -Firestar-
Not Nachos
"Deciding what to make for dinner. God, it's the absolute worst thing about being an adult."
" 'I have to eat again. AND go shopping for the ingredients!?' "
"You're a kid and think it's all nachos and Sourpatch Kids until you realize you have to care about nutrition and meal balance."
- Carl__Gordon_Jenkins
"And you have to feed the kids. At least 3 meals a day. Every day."
"They. Never. Stop. Eating."
- Canadian_Decoy
Menial Moments
"Menial tasks such as DMV trips, driving/commuting, doctor appointments, basic household chores."
"I did them as a kid, but as an adult it seems so much more of an annoyance."
"Also, having to pick up groceries or make runs to the store for this that and whatever, fixing broken shit around the house, etc etc..."
- Admirable-Appeal6710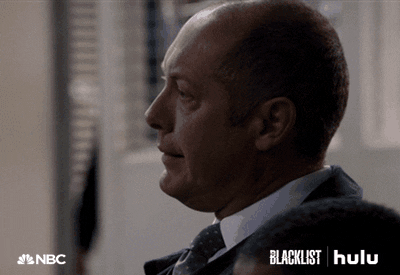 james spader ugh GIF by HULU
Giphy
Always On
"Parenting."
"Those little f*ckers are relentless. And they are ALWAYS there."
- MasonJack12
"It never occurred to me that once you become a parent, for the first 5, 6, 7? years you are always on."
"You get up, do your work as a parent, go to work, do your work as an employee, leave work, do your work as a parent, etc etc forever."
"Like there aren't weekends anymore or chill nights after work. It is round-the-clock you, on your game."
"Sure you get moments here and there to retreat and it's all worth it, blah blah, but nobody really prepared me for this existence where life really is f*cking exhausting."

- linds360
"Thanks for writing this."
"Currently wrestling with the fact that even though the smallest now sleeps through the night, she doesn't like to go to bed early, so can be up beyond 9pm. Her older sibling, however, likes an early morning, so is frequently up before 6 am."
"I need 9 hours of sleep to be a relatively well adjusted human. I even went to a doctor when I was in my 20s to check I didn't have some medical issue: all normal."
"So if my smallest is up later than normal, and my eldest earlier than normal, there aren't even enough hours in the night for me to be rested. Never mind the fact that once awake, I am everyone's preferred slave."
"I haven't felt rested in over 7 years. I'm so tired."

- Munchies2015
The Anxiety Trap
"Being trapped into inaction by my anxiety."
- FarseerTaelen
"Oh my god this."
"There's a reason why I'm on reddit right now."
- mindsnare
"I feel this."
"I couldn't sleep well last night while ruminating on all the things I've been putting off, woke up at 5am to have a few extra hours to do things, didn't do any of those things."
"Circle continues"
- quenual
"I feel this one way too hard."
"Combination of existential panic that I'm a 'real adult' now (mortgage, business trips, what have you) and severe ADHD."
- Carbonatite
Bee-Gees Should Have Elaborated
"Staying alive."
"Cooking, eating, flossing, brushing, exercising, sleeping, dressing, stretching, screaming into the void in existential dread, showering… it all adds up!"
- anaccountofrain
"You can probably combine the screaming in existential dread with the shower to save time. That way you can also stay hydrated at the same time."
- jerrythecactus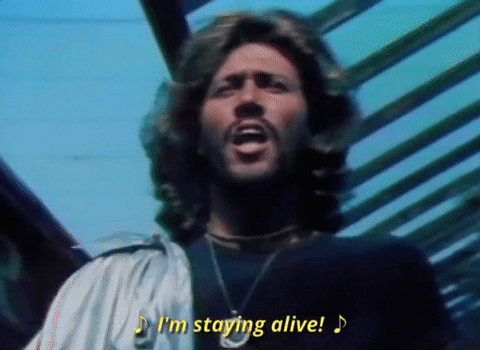 Stayin Alive GIF by Bee Gees
Giphy
Another Part Time Job
"Commuting. At least pre-COVID anyways."
"I spend about 10 hours per week commuting to my job. That's literally 25% of the hours I spend at my job. It's like a part time job in and of itself."
- Flaky-Fellatio
"We are supposed to return to office in March. Managers are terrified about the loss of productivity that will happen."
- diegojones4
"I calculated recently that I was spending the equivalent of 26 DAYS - just shy of a month of the year - on trains and buses going to and from work. It was bullshit."
- RedWestern
"Commuting to work. It frightens me how 2 hours of my day are just wasted sitting in a car and doing nothing. That's 10 hours a week, 40 hours a month, 480 hours a year wasted."
- Estbolbotkzn
Money Money Money
"Budgeting."
"I'm fairly meticulous with documenting the money I spend because I know I badly estimate how much money I have or have spent without having it laid out in front of me."
"I was always broke when I first started working because of that."
"So now I take some time each day to document every purchase I made in a spreadsheet that I've been using for a few years now. It is segmented into six month periods and broken down by pay period."
"It took me a while to set it up in a way that consistently worked, but now I know where every bit of money I spend is going."

"I also have my own little tricks that I can play on there where I'm always saving money, at least according to the almighty spreadsheet."
- HaroldSax
Out To Get You
"Having to worry about what's out to get me as an adult. There's just so many things."
"Is the IRS going to audit me someday on a past tax return?"
"Is my health insurance going to f*ck me over by deciding not to cover something when it should?"
"Is someone at my job going to have a bad day where I'm fired over it? And taking the time, if I care to, to fight for it back?"
"So much bullshit to worry about."

- [Reddit]
Moment of honesty, as someone who has worked from home for pretty much a decade - the commute thing kills me EVERY SINGLE TIME I need to go into an office.

It's so much wasted time! Why? This could've been an email, folks...
Want to "know" more?

Sign up for the Knowable newsletter here.

Never miss another big, odd, funny or heartbreaking moment again.
Keep reading...
Show less
When scholars look back on our current time of excitement, upheaval, and chaos, I wonder how they will define the era that preceded theirs.

It's hard to pinpoint exactly what our era will be defined by–whether it was entirely good or a disaster–but perhaps a quote from a famous literary icon can still be of relevance.

In A Tale of Two Cities, Charles Dickens once wrote, in part:
"It was the best of times, it was the worst of times, it was the age of wisdom, it was the age of foolishness, it was the epoch of belief, it was the epoch of incredulity..."
Curious to hear the interpretations of the time we're living in, Redditor HeyArio asked:

"What will this era be known for?"
People discuss how the internet is both a blessing and a curse...but mostly, a curse.
It Took A Village
"If we're being eloquent, a period of social change and upheaval due to technology and social media."
"If we're being honest, a f'ked up period where social media enabled all the village idiots to communicate with all the other villages idiots to have one big idiot village."
– needsmorec*nts

Fact-Checking
"The Age of Misinformation."
– Remote-Principler543

Choosing Misery
"Using the Internet to make ourselves miserable. Let's face it, social media and divisive political content is seriously messing up our collective mental health."
– DeathSpiral321

Redditors noted how we have become numb to society.
Doing Nothing

"The Era of Missed Opportunities- when we could've done everything but chose nothing."
– Firm-Boysenberry

The "Ennui Engine"
"This will be known as the era when all of humanity joined together to make each other dumber and depressed."
"Low-effort content – media that's easy to both create and consume – doesn't actually entertain us; it just distracts us, ultimately leaving us listless and uninterested in anything that might actually add something to our lives. Think of how many times you've looked at your Netflix queue, glanced at your Steam library, or contemplated picking up a book, then gone right back to mindlessly scrolling."
"After all, higher-effort content would require time, attention, and energy to appreciate... and why would we bother with that when we have an endless array of memes?"
"Standards are considerably lower online, too, and they're only dropping further. People don't need to write well, provide accurate information, offer original content, or even behave like mature adults. Worse still, whenever someone suggests that maybe we should improve ourselves, we're more likely to ignore them (or downvote them) than we are to take the advice. We're all sending the tacit message that knowledge and effort are inferior to ignorance and apathy, and we're actively discouraging anyone who might think about doing better."
"Taken together, these two details highlight a chilling trend: Whenever we amplify or applaud low-effort content or poorly written misinformation, we end up muting and condemning anything higher-quality. We're actively depressing ourselves while we celebrate ignorance and apathy. This off-topic sentence about mutant lobsters is only here to amuse the rare few of you who aren't just skimming this comment. In short, we're harming ourselves (and each other) while making it harder and harder to recover."
"This is the Ennui Engine."
"The only way to escape it is to reserve our likes, upvotes, shares, and retweets for only those offerings which are exceptional... regardless of whether we personally enjoy them or not. If we're ever unable or unwilling to determine what 'exceptional' actually means, then we should hold back from interacting at all. We can't do away with social media – that ship has sailed – but we can insist that standards (for everything) be raised."
– RamsesThePigeon

People lost hope in humanity.
Remaining At Odds
"Extreme division, right vs left, vax vs anti vax, Rich vs poor."
"It will be remembered as a time when people just refused to work together."
– Canuck_dad
When Came A Virus
"Covid really showed how broken the US is."
– No_Junket_8139

Failing Our Environment

"This era will be known for us passing the climate change tipping point."
– Original_Musician103
Hot Commodity
"toilet paper hoarding."
– OldAsMoses
The past couple of years was heavily defined by the pandemic, which then brought out the absolute worst in people due to fear, isolation, and lots of misinformation as countless loved ones lost their lives all around us.
People were always divided, but with the help of various communities on social media pushing their respective causes, we are more divided than ever.
Dickens was on to something. To finish out his quote mentioned earlier, he said of the era before and during the French Revolution–which began in 1789–in his classic historical novel:
"In short, the period was so far like the present period that some of its noisiest authorities insisted on its being received, for good or for evil, in the superlative degree of comparison only."

Sound familiar?

Want to "know" more?
Sign up for the Knowable newsletter here.

Never miss another big, odd, funny or heartbreaking moment again.
Keep reading...
Show less
Here's a little life secret: You cannot make people like you. They just won't. It's much easier to be yourself and weed out the people who actually do like you from everyone else.
You'll thank yourself later, trust me – and you'll be in much nicer company. Forcing other people to like you–or shall I say TRYING to force other people to like you–is very much a waste of time.
There are all sorts of other habits we could afford to get rid of. We heard more about them after Redditor WishyouaMerry asked the online community,
"What did you finally realize was just a huge waste of time?"
"When I was only playing..."
"When I was only playing a game to fulfill the dailies and not actually having fun playing anymore."
JustAnotherExLurker
It's quite funny how easily we lose ourselves in this stuff. Games can be very addictive.
"Living..."
"Living in the past."
sseh2112
Ouch.
How dare you attack all of us like this.
"Trying to please..."
"Trying to please somebody who clearly did not care about me."
New-Oil6131
When you deal with people like this, run in the opposite direction. Glad you learned.
"Arguing with people..."
"Arguing with people on the internet. Most people will not change their minds if they are firmly set in their beliefs."
ghostiesontoasties
This is true. My experience online has been nicer since I stopped.
"Prioritizing..."
"Prioritizing my job over my actual happiness."
heyiknowachris
Many of us make this mistake. No one dies wishing they had spent more time at work.
"Trying to moderate..."
"Trying to moderate my drinking. Quitting completely was so much easier."
DeathSpiral321
Congratulations!
Quite the achievement. You should be proud.
"Being in a romantic relationship..."
"Being in a romantic relationship with someone who doesn't take responsibility for their mental health and uses it as an excuse for bad behavior."
_chopped_liver
Believe it or not, many of us can and have been that person. Growth is important.
"Dissecting other people's psychological make-up..."
"Dissecting other people's psychological make-up as a way to understand why they treated me like sh*t. I've learned it's better to take people's actions at face value sometimes and just cut my losses and run."
thegirlupstairs13
What's that saying? If someone shows you who they are, believe them? Yeah, that.
"Don't stick around..."
"Waiting for people to change. If they do sure, cool. Don't stick around wasting your time waiting for a tomorrow that's 5 years from now."
Upstanding-Human
This is very important – don't ever wait for people to change. You're only sacrificing your own mental health and happiness in the interim.
"It very quickly became..."
"Duolingo."
"It very quickly became a 'just don't lose your daily streak' and a 'just stay on the leaderboard' thing for me. I started focusing on courses in languages I was already proficient in just to keep up."
"I took a step back and went back to the language I set out to learn. I realized that it was really only teaching me to read. I couldn't learn to listen to a different language when it's spoken by robots, and without critique on my pronunciation, I'd never learn to speak it properly."
Sleepless_Jai
If you've never considered italki, it might be worth checking out. On-demand language lessons with an actual speaker would be a godsend.
Want some cold hard truths?
You're going to change over time and you should embrace it. It is a waste of your time to hold on to who you once were. Growth is attractive.
Also, some of your friends? They should be "former" friends. Trust – you'll be much happier.
Have some advice or lessons of your own to share? Feel free to share with us in the comments below!
Want to "know" more?

Sign up for the Knowable newsletter here.
Never miss another big, odd, funny, or heartbreaking moment again.
Keep reading...
Show less
What have we lived through? Millennials, one of the most controversial generations coming of age in the early part of the 2000s, have been through quite a bit. Two major financial crises, a pandemic, a race war, among several other major traumatic events have defined the lifetimes of the first 21st-century generation.
Every generation, though, lives through its traumas and its times for celebration. These things fully shape and define the generation, as they take the scars and the resources given to them by the times.
It becomes a part of their story personally, as well as on the world stage.
Redditor incrementaler asked:
"What is something your generation got to experience that no other generation will be able to experience?"
Here were some of those answers.
The Time Before Flight Danger
"Going up in the cockpit to meet the pilots. Thanks terrorist, ruined it for everyone." -faceeatingleopard
"When I was a child, I got to see the cockpit and meet the pilot. I inadvertently left my stuffed toy there. He got to go on a world tour in the cockpit before coming back here and being mailed back to us."
"I still have this world-travelled toy today, in a closet somewhere. It was such a different time..." -Astillius
Hiding In The Age Of Public Life
"I volunteered with the detectives at a police substation around the beginning of 2011 when many people still had public profiles and checking in to locations was still pretty new."

"I was able to find a number of suspects they had been searching for when those individuals checked in to different places."
"I get that criminals are dumb, but 'Hey everyone, I'm here,' was a special kind of dumb."- Xannin
We've Become Afraid
"80s kid here. Leaving the house at sunrise to wander around aimlessly wherever I pleased coming back for lunch, and then doing the same thing until it gets dark."
"That will never happen again in the United States, not on any large scale at least." -humorous_anecdote
"I'm really, really jealous of this. I wasn't allowed to wander at all growing up. I didn't learn to ride a bike till about 17. I'm confused about this though - is it truly that much more dangerous these days, or did people not shelter children as much?"
"As it is, I was pretty much raised on the internet (born early 2000s). I'm sad I never got to experience a time without social media and mobile phones and the expectation of being always contactable." -Ginngerly
It was a time that we will probably never see again--at least, not in the same ways.
90s Kids Only
"Growing up along with the internet evolving. When I was a kid there was no social media and basically no internet. Around my late middle school/early high school years AOL became a thing."
"So we experienced the anonymous internet. Everything was through user names. You connected with people on themed message boards."
"Then came the personal but still a little anonymous part. Programs that let you connect with people you know but still in a semi private way. Things like ICQ, AIM, Xanga, LiveJournal, etc."
"About halfway through high school came the first modern social media: MySpace. Learned a lot about connecting with people, music, etc. It was opening the door to the internet that was connected to your actual person. And all the top 8 drama that went with it."
"When I went to college my first semester I couldn't get on Facebook because my college had not registered with them yet. Spring semester they had. It was a great way to connect with others in my college and stay in touch with friends at other schools."
"Then we got to watch it all grow and become more sinister and become the influencer culture with Instagram and TikTok. Also all the data collection and lack of privacy that seems unimaginable when I think of the early days of anonymity."
"It seriously feels like I grew up along with the internet and got to go through all its phases too. It's been a unique perspective being on both sides of the internet revolution." -dont_blink_angels
Young & Carefree
"Coordinating whose house to hang out at after school over our short time at lunch, defining where you'll meet, how you'll let your parents know, and hoping they wait long enough for you when you get stuck doing something right after your last class."
"Also, living just far away enough from school that walking isn't feasible, yet your parents forgot to get you after your after school activity, but you don't want to head over to your friend's house in case your parent shows up in between the time you head out and when you're able to call."
"So you wait for 2 1/2 hours and then dad shows up and says, 'sorry, forgot.' That's how I got my first cell phone." -FlappyCervix
A Time Before Contact
"Having to schedule things with your friends that either A, was well planned out in advance with very agreed-upon meeting times, or B, waiting around the house to get a phone to call to set up the aforementioned plans."
"Also knowing all of your friends and family phone numbers in your head so you could call from payphones."--febreeze_it_away
Skin Mags At Random
"We were on a weekend Scouting trip and were hiking uphill on a paved road. We were fortunate that the Scoutmaster was up ahead and out of sight because I spotted something over the hill behind a tree."
"We went down to check it out and discovered porn and pints of Iron City beer. Some of us ended up having an especially fun time that weekend. I suppose that we violated several tenants of The Scout Law." -NagromTrebloc
Even though those times in our generation might be over, there are so many exciting new prospects on the horizon.
Odd & Disturbing Moments
"Being left to our own devices as kids. Generation x was weird. Previously there were stay-at-home moms and people in the neighborhood looking out for each other after it was helicopter parenting and play dates."
"For gen x it was like 'good luck doesn't die.' My ex came home when she was 7 and they'd been robbed, she called her mom at work to ask 'where the TV went.'" -friendlessboob
Fascinating To Watch
"Hi, I'm one of the first of Generation Z. I downloaded Minecraft before you could put torches on fences after I played the alpha-version browser demo."
"I was there when YouTube started gaining traction, watching the first viral videos go from a few thousand views to hundreds of thousands around 2009-2012."
"I was a sad kid, developing parasocial relationships to fill the void as I watched my favorite YouTubers go from Machinima to independent content creation."
"I got to see the rise of YouTube legends like Nigahiga, Markiplier, the Yogscast, TotalBiscuit, Jacksepticeye, Captain Sparklez, and SkyDoesMinecraft in real-time." -VergeThySinus
When You Aren't Straight This Never Happens
"Learning about what excites you sexually from books, movies, and actual face-to-face encounters rather than porn and social media."
"The fact that when people have sex now they immediately go to reenacting some emotionally detached pleasure-driven act witnessed in porn rather than exploring each other's bodies and minds and getting to know their sexual identities organically, without the influence of blatant perversion."
"The lack of connection between sexual partners now is sickening, people just use each other and brag about it. Romance died while the perverse thrived and it breaks my heart." -Alternative_Being255
Little relics of time gone by, all captured in the words of people who lived through them. Do you remember any of these times for yourself, or are you of a different generation completely?
On the other side of this, some things have changed for the better. Technology keeps us all connected more often these days, despite the negative side effects. We have a lot more resources at our disposal to keep ourselves and each other safe.
And though the future seems a little freaky, we will get through it together.
Want to "know" more?

Sign up for the Knowable newsletter here.
Never miss another big, odd, funny, or heartbreaking moment again.
Keep reading...
Show less