We all know that there are things that we could do at our places of work that will guarantee that we will lose our jobs. But when there's something unethical happening in the workplace, it's worth breaking the silence. That was exactly the decision chiropractor Trevor Zierke, @trevorzierke_dc on TikTok, made when a popular trend […]
More
When something or someone looks too good to be true... they usually are.
Or when people are just too ride or die for something, you smell a problem.
Cults. They're everywhere. We've all probably been in one at one time or another without knowing.
I guess we're all just looking to belong, but at what cost?
That's a literal and figurative question.
Redditor Satoshi_4 wanted to warn people about what to look for when following a group.
"What group doesn't look like a cult but is actually a cult?"
Columbia House. That was a Ponzi scheme and a cult. I got swept up a few times.
Mouse Issues
"I live in Orlando and Disney people are crazy."
yeyallik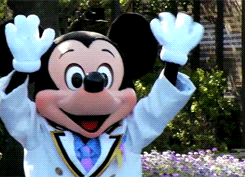 Mickey Mouse Disney GIF
Giphy
Nutrition Lies
"People selling herbal life."
chellie21
"From what I've seen people are opening up 'nutrition shops' and selling teas and smoothies with Herbalife in them, but don't actually advertise that it's Herbalife so someone who isn't familiar with it is easily fooled into buying an over priced, syrupy sweet, powder based drink."
SaltBox531
No Chants
"Under Armour's corporate culture creeps me out. Companies should not have an official chant. I would consider them cult-adjacent at the very least."
mehowdi
"I remember when I was 11 or 12, my mom was pretty broke and trying to go back to school for office admin to escape retail. She was a produce manager at a grocery store, and she had part-time co-op office work through the college. She got a third job at Walmart for evenings she wasn't doing co-op. She refused to participate in the weird chant thing and quit lol."
serafel
Juiced Up
"WorldVentures, Plexus, Amway. Those are ones people have tried to recruit me for. I think there was one a long time ago that promoted all sorts of health benefits of Xango juice. I distinctly remember some extended family members getting CASES of that juice for my family and I because they heard some BS about it potentially shrinking/eliminating brain tumors."
"Had to drink that nasty crap juice and all it did was give me heartburn, definitely did not shrink the (benign) brain tumors I have."
Garbage_Solid
NOPE
"We're not a cult. We're an organization that promotes love, and-"
BuffaloStranger97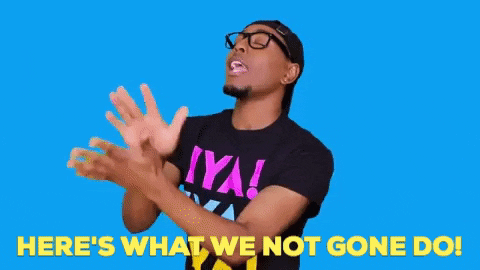 not today no GIF
Giphy
Save your love babble.
I'm good.
"The Great Way"
"For those who aren't already aware, Shen-Yun. They advertise this whole 'The Great Way' thing during their shows and some weird stuff about the creation of the universe. Thinly veiled as 'this is a story that is as old as Chinese culture' and it gave me the ick."
SylvrSpydr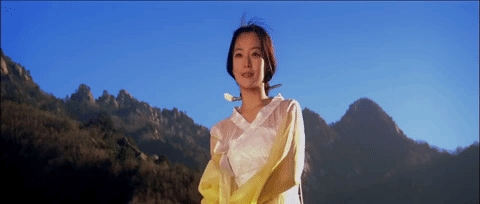 shen hua GIF
Giphy
Camper Crazy
"Summer camp. Not in a bad way, but we have idiosyncrasies to the songs we sing, the stories we tell, the traditions we follow. The small things that are basically rites of initiation, the mysterious doors that only the staff can go into, the separation from the real world."
"You've got the campers who grow up idolizing the counselors, then become those counselors when they grow up and do the same things in the same way, then come back as adults to run programs or drop off their kids or have staff reunions. Everyone has the same shirts and the same closets filled with years upon years of camp shirts."
"And it's really really hard to describe to someone who doesn't go to camp why XYZ is funny or why you always turn the tab on your soda can to the right before you drink it or why you *know someone is telling the truth because no one from camp would ever lie when they swear by a booga booga."
"And you meet someone who went to another camp... and it all sounds familiar, but off. Like they have done things that sound camp-ish, but not quite right. And you can't put your finger on why, but it's just...not. Hey, I loved summer camp. But no one I went there with would disagree that it is a cult."
FidusAchates86
Bad Sport
"Baseball moms."
lemonheadmeg
"Youth sports parents in general are psychos. I played youth sports, and basketball through juco. But I promised myself that I would never push my kids to play sports unless they showed enthusiastic interest. That's how little I want to do with youth sports parents."
urine-monkey
"Corporate training companies. Looking at you agile training. They get one person in a company trained and they take over the whole process and get everything agile and working better (even though no can actually prove it is better). But when it doesn't work as well as expected due to existing problems more people get training from the same company so they can better."
"Promising if you are more agile it will be better. People spend more time trying to agile than do the actual work. It could be repeated over and with different management philosophies but the result will be the same. There is nothing wrong with agile itself but trying to implement it without fixing other stuff it will always fail."
RobotIcHead
full grown middle aged men...
"Not even Boy Scouts, but those who were in Boy Scouts know the Order of the Arrow is the true cult. Honestly one of the weirder parts about it was that there were scout leaders, like full grown middle aged men, who were also joining it. So you sleep in a field next to some random adult dude and then do a day of a silent service project."

Available_Job1288
Get to the Point
"Salesforce. No, I don't want to build a community, go hiking or join a hundred online classes to learn the basics. Make a couple of well-explained, to-the-point training videos ffs."
fodivaay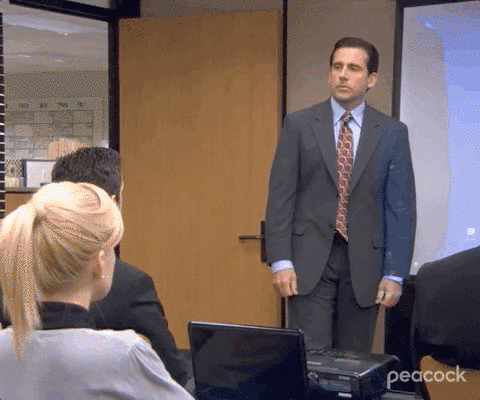 Season 4 Michael GIF by The Office
Giphy
I was once almost swept up in that kitchen knife selling craze. Thank God the video "training" was too long and I left.
Careful out there.
Want to "know" more?
Sign up for the Knowable newsletter here.
Never miss another big, odd, funny or heartbreaking moment again.
Keep reading...
Show less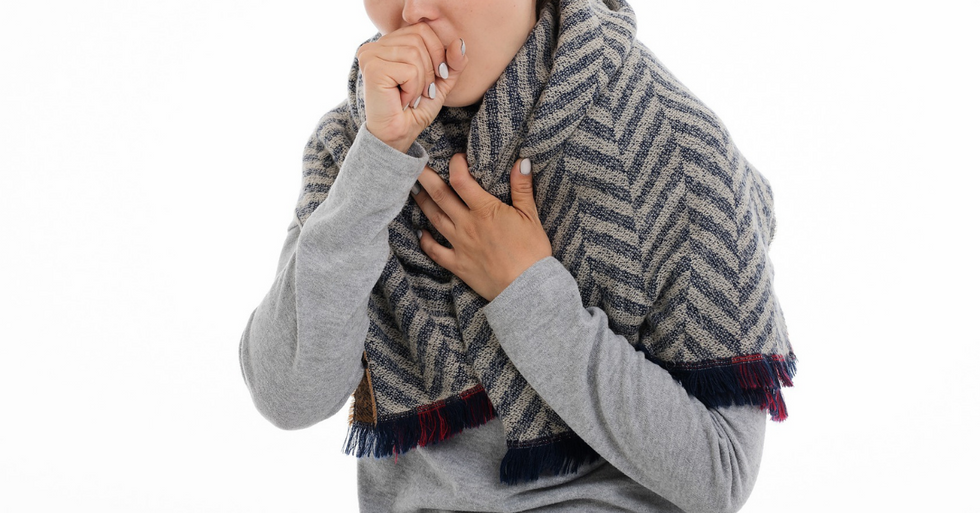 We all hope that our loved ones will find someone who is perfect for them, and it's hard to see when it isn't working out for them. It's worse when we try to help and they don't want to hear it, admitted the "Am I the A**hole?" (AITA) subReddit. Redditor RoundLeague8786 felt inclined to reach out […]
More
With so many scams and hoaxes on the rise, we have become wiser in identifying key factors that indicate a scam.
The pandemic has seen a rise in scam calls with fraudsters convincingly trying to make you transfer all your savings into another account before you lose all your hard-earned cash.
Some cons are downright threatening, with tricksters declaring you may go to jail if you don't make all your "late" payments towards a car you don't even own or have already paid off.

But now, many people can sniff a con from miles away.

Curious to hear from strangers online, Redditor Iapoties asked:
"What screams: 'This is a scam?'"
Do the following sound familiar?
Wrong Bank
"I had a bank text me on a local phone number that my bank card was going to expire. Not only was it a big red flag for me that it was a local number, but most of all that it was the wrong bank."
Cost Of A Job
"Any 'job offer' where they ask you to pay them for something."
"The worst is when it's a good offer, you take it, THEN they are like oh btw in 2 weeks you have a mandatory training that costs $500 we just garnish it from your first 4-5 checks so nbd."
'Accidental' Pay Check
"Someone 'accidentally' paying you too much by cheque, and asks you to pay them, or others, back in cash."
"you know that cheque is gonna bounce."
Looking For A Sugar Baby
"Hello baby. Am Williams Johnson. Am a widow looking for a sugar baby. You will get an allowance of $500 every week: message me on Snapchat or kik. Snapchat: WilliamsJohn Kik: CharlesSmith2"
Some fraudsters think they know you on a first-name basis. They're wrong.
Not Your 'Hun'
"'Hey hun!' from someone you haven't talked to since high school."
Last Name Basis
"I have a great screener for this: I go by my last name socially. So if some random from my past messages me on Facebook with a 'hey FirstName! How are you? Got some exciting stuff to tell you about!' - I know immediately its a trap."
It's a shot in the dark, but most times, a scammer's target is way off.
A Family Member In Trouble
"Someone calling saying your child or grandchild is in jail in another state. Bullsh*t."
– 629mrsn
Not A Car Owner
"Getting a call saying that a car under my name or that I own may have some problems *I don't have a car*"
Wrong Device
"Your Iphone has a virus, click here to fix"
"ANDROID."
Downloading Server Software
"Free_Minecraft_No_Virus2021.exe"
During my first winter in New York City years ago, I bumped into a man whose glasses fell on the snow. When he picked it up, it was severely cracked and the frame was dented.
It. Fell. On. Snow.
This swindler proceeded to berate me for my carelessness and said he would let it slide if I gave him $300. Of course I told him I didn't have that kind of cash on me, to which he responded with: "I'll go to the ATM with you."
I countered, "give me your name, address, and phone number, and I'll be sure to cut you a check for the glasses."
He huffed and puffed and turned his back on me in search of a more gullible victim.
I had yet to see a Broadway show since arriving from LA, but I sure got a heck of a performance that day.

Keep reading...
Show less
With lightning speed credit card processing and a never-ending stream of spam emails, the using the internet has become synonymous with scam-awareness.
And that's fair. There are so many people out there, all trying to swindle the most gullible among us out of their hard earned cash.
But our preoccupation with having our heads on swivels sometimes pushes us to shut our ears to genuinely worthy services. The trick is maintaining scrutiny without completely putting on the blinders.
That's easier said the done, so Redditor resilientiddle asked for some help:
"What do people think is a scam but they just don't understand?"
Many people described the brass tacks transactions and negotiations that tend to be lumped in with other, slimier financial maneuvers.
Just because it has to do with banks, fees, and payment, that doesn't mean it's not worth our time, money, and trust.
More Money is Still More Money
"We had a gal in the telco who was retiring under a surplus - meaning they would pay her so much for each year she worked, in addition to her pension. She turned the money down because she didn't want her taxes to be too high. I didn't know her and heard about it after she left."
"The Union guys tried to explain it but she just would not listen. I don't know if she thought it was a scam but she didn't trust the IRS."
-- ta0questi"
Declining pay rises because they think they'll pay more in tax and their take home will be less than before the pay rise."
Shutting Out a Major Convenience
"My dad and online banking. You can check your balance, make transfers and even set up standing orders. 'But my account will get hacked' is his response every single time."

Zooming Out
"The stock market. Lots of people over worry about the short term, withdraw once it dips and never put back in. Never realizing the magic is in the long term"
-- dajadf
In Their Defense, That Must Have Been Weird At First
"There was a time when my parents thought buying stuff online and paying with a credit card it's a scam, took me a while to convince them that if you know which sites are good to order from and which are bad, you can actually avoid scams."
Other people noted the things that do cost me money, but actually deliver on what they promise.
Stepping Stones
"Buying a beginning band instrument, then buying a step-up instrument within a couple of years" -- 75thTrombone
"Yes, yes yes."
"I think a beginner instrument is a good investment to see if the person sticks it out. But past that it's a complete waste of money. The difference in quality between a $100 guitar and a $600 guitar is night and day."
"When I started to get better at drumming as a kid, trying to explain to my parents why i needed the $200 splash cymbal instead of the $40 one was infuriating. I paid with my own money but they insisted it was a waste. I still have that $200 splash cymbal and it STILL sounds amazing. My cheaper cymbals literally exploded." -- Its-my-di**-in-a-box
They Did Fix the Thing
"The repair industry. I worked in home repair, small engine repair and computer repair shops years ago. A lot of people expected us to just fix things for free. Others would take it as an insult when we would quote prices or ask to be paid for a job."
"Send a bill and some people would ask why or what is this. Ask us why we were ripping them off even though the bill was itemized and the price was discussed before hand. It was a horrible industry to work in because of they way people are."
-- barvoues
Doesn't Come From Thin Air
"Some members of my family think internet providers are scammers because they pay for 400mbps download and think they will get 400mbps download on each device even if someone is watching Netflix or downloading at the same time on another computer."
-- themalaki
A Worthy Expense
"Therapy. People just can't fathom that just talking to someone who is not involved directly in your life can really help with processing and resolving a problem. You only get out of it what you put in."
Finally, a couple shared the things that we simply have to deal with to have some benefit in the long run. These expenses feel horrible in the moment, but they have the sad truth is they have their purpose.
Stay Fresh
"The air in bag of chips." -- gambit_
"It's actually nitrogen which is used to keep the oxygen out for an anaerobic (to deter bacteria) and non-oxidative (so chips won't get stale as fast) environment for the chips. I have heard they put less chips in the bags and less seasonings. I remember salt n vinegar Pringles in the 90s made me sweat now they don't do anything to me." -- IdiidDuItt
Just In Case
"Insurance. It's weird to pay for something that you hope not to use." -- Some-Basket-4299
"The sad thing is if you're unlucky a single time where you'd wish you had it can make up for a lifetime of paying in, so it's often better safe than sorry, at least with the most common ones." -- deviant324
So while this list by no means aims to get you trusting of all transactions and offers out there, hopefully it helps you stay open enough to take advantage of the legitimate ones.
Want to "know" more? Never miss another big, odd, funny, or heartbreaking moment again. Sign up for the Knowable newsletter here.
Keep reading...
Show less