HOAs look good on paper, but they come with rules and unspecified cult like ownership.

They never seem to explain the depth of their involvement in your life in the paperwork.
But once you let your grass grow one centimeter too high... then the letters and lawsuits start piling up.
This is why people will pay anything to live free!
Redditor Glam_SpaceTime wanted to hear about the times the HOA has driven everyone crazy.
I have been able to avoid HOAs for awhile... but for how long?
Trashed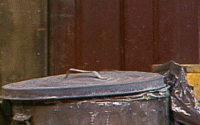 Oscar The Grouch 10000 Post GIF
Giphy
"HOA sued us for leaving out garbage bin out a day past garbage day… a total of five times in the three years we've lived here."
boardcertified*itch
"I live in a neighborhood with no HOA and do you know what my neighbors do if I happen to leave out my empty trash bins? They have the audacity to pull them in for me and I have to thank them next time I see them."
emailaddressforemail
Additions
"They wouldn't let me add an acre of land onto my property. My neighbor owned 100 acres of land and was letting me buy an acre from him to add onto the 4 acres of land I already had. Since you can not build anything on 1 acre the HOA was refusing the purchase. However, when some lawyer said it was ok they let me buy the acre. I think they just wanted to waste our time."
TheCactusClub
Secrets
"HOA attempted to hold a 'secret' community meeting, where they'd vote on turning the large field and walking path everyone used for recreation into an RV park. It was 'secret' because they basically told no one and put up the required notice in a place where no one would see. As you can probably guess, most of the board owned RVs. Thankfully a few neighbors took notice and started knocking on doors. A crowd showed up and the proposal was starkly shot down. Freaking dirtbags."
CloudsOntheBrain
Enforcement
"HOA tried to enforce a rule that many houses in the community didn't comply with. I did some checking and it turns out that (at least in our state) if an HOA doesn't enforce a rule on everyone, then they can't enforce the time on anyone."
mypoliticalvoice
"Well that is kind of the point of a rule. If it's just used to abuse people the board don't like, it shouldn't be enforceable at all."
Painting_Agency
Useless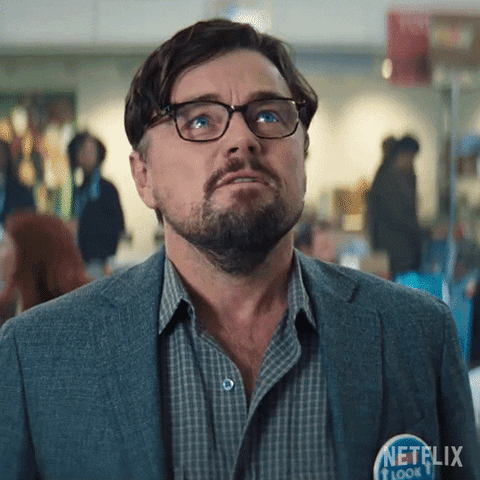 Angry Ariana Grande GIF by NETFLIX
Giphy
"One of my coworkers got a warning from his HOA saying that he had too many boxes inside his garage. They claimed that he couldn't use his garage for storage."
BirdSh*tPie
Who makes up these rules? Why are they evil?
No Good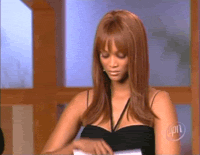 Angry Tyra Banks GIF
Giphy
"We built a new fence around our property and told us to take it down since the other fences looked old. We built a walkway from the door to the driveway, they told us to take it out."
OkraFit3987
Let's Throwdown
"The condo association wanted to renovate the pool and pitched the cost they were moving forward with. There were a lot of developers in the building and they noticed that it was about 4 times the cost it should have been. Association says tough cookies, things get fun. People writing notices of what's going on with the association, the association writing emails about it, lots of sniping back and forth."
"Then one day I'm in the lobby waiting for someone to show up and the head of the association and one of the people calling them out ran into each other and they had to immediately get separated by security because they were about to start throwing punches."
thugloofio
A Feet Away
"HOA of my neighborhood tried to tell me that my house needed to be added onto, because houses need to be at least 1800 sq ft in the neighborhood. My house is 1750 sq ft. HOA was started in 2004. My house was built in 1989. My family took the HOA to court, to make a long story short, HOA had to back down, cuz their rules didn't exist until AFTER the house was built. So, the HOA rules do not apply to my house."
AmaranthRosenrot
Wake Up!
"I slipped in my driveway and fell and broke my femur near my hip and couldn't get up. I was laying in my driveway calling for help for about 30 minutes and I could hear people walking past but nobody stopped for quite a while. I eventually asked someone to call an ambulance as my phone was in my car out of reach and got taken care of."
"Spent a few days in the hospital and when I got home I had a letter from my HOA saying I was in violation for sleeping in my driveway in the middle of the day. So the people who walked by and definitely heard me call for help and didn't stop were from the HOA or reported me to them."
Zonerdrone
The Punishers
"Everyone had to drag their trash bins down a hill to a curb where the garbage truck would pick it up. People would be slow to get their bins back after pick up. So the HOA went a dragged all the bins to the other side of the neighborhood and threw them in a pile in a random patch of public grass. So we pay these people to be childishly petty and antagonize us? And their 'punishment' only created more of an eyesore than bins uniformly lined up on a curb."
FireteamAccount
Age Old Wood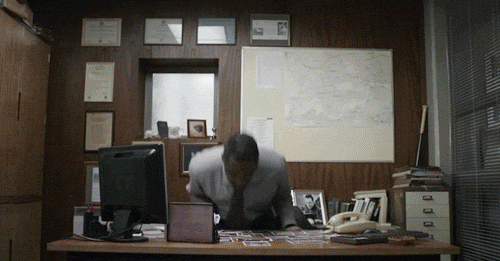 luther rage GIF
Giphy
"A gorgeous vintage wooden sled that has been in our family for at least 100 years was laid out one winter by my family. We received a letter informing us that since firewood is not allowed in front yards, we had to remove the pile from our yard."
Loose-Possession-68
Pay Up...
"My wife and I bought our condo almost 6 years ago and the guy we bought it from had owned it for less than a year. When we closed he said he had never got a key to the neighborhood pool when he bought the place from the previous owner but he was old so didn't care and was never gonna use it. We said no big deal, we will just ask for a new one."
"Well the HoA wants us to pay $300 for a 'new' key because we had 'lost' our old one and it's some fraud prevention measure to stop people from selling their pool keys or something. We had told them immediately after moving in we never got a key and after 6 years they refuse to get us a new one."
"We just pick the lock and go anyway but if it was an issue I'd be furious at the ridiculousness of making us pay into the HOA to maintain this pool when we never got access to it even though it wasn't our fault and probably not even the fault of the guy before us."
Manly_Mangos
The HOA people are worse than the DMV!
Keep reading...
Show less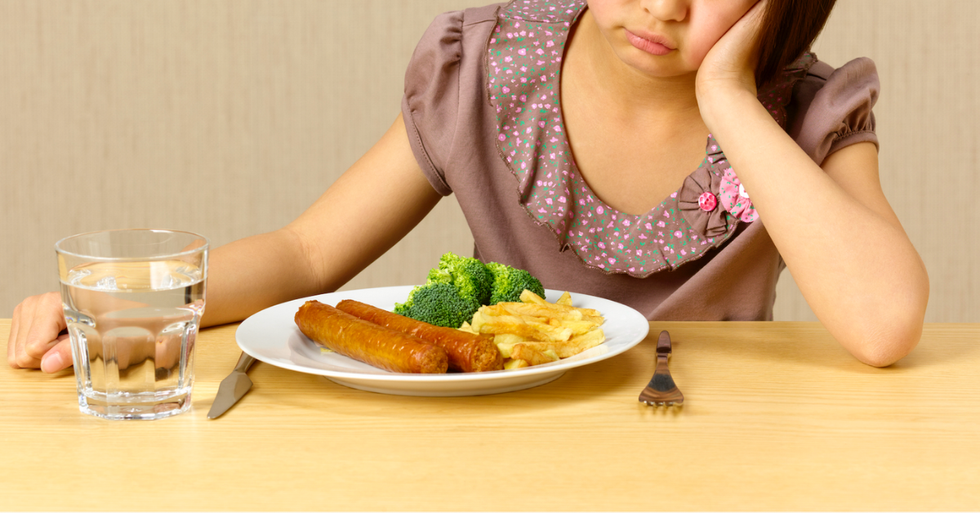 There is little more frustrating than a child's hesitations when it comes to food. Very often, children will simply flat out refuse to eat something based on the way it looks, smells, or even because of what it's called. Parents are therefore faced with a dilemma as to how to handle this situation, in a […]
More
Did you know that it's illegal to hold salmon under suspicious circumstances? That's per Section 32 of the Salmon Act 1986, meaning salmon are safe from your sick ideas in England and Wales.
It's a little less weird though once you dip into the legalese. Specifically, the law penalizes any person "who receives or disposes of any salmon in circumstances where they believe or could reasonably believe that the salmon has been illegally fished."
The punishment? Two years in prison. You better respect all the salmon you see, okay?
People told us all about other weird laws that are on the books after Redditor Professional_Watch87 asked the online community,
"What's the weirdest law in you're country or one you lived in?"
"In Argentina..."
"In Argentina, by law, the seventh son (or daughter, since 1973) of a family will have the President as his godfather, to give him magical protection and prevent him from turning into a werewolf."
ElTole
Traditionally, the president is the godfather of the seventh sons or the seventh daughters. This tradition came from Tsarist Russia and became law in 1974. A similar tradition is attached to the king and queen of the Belgians.
"Delaware was one of the last states..."
"Delaware was one of the last states to ban judicial whipping as a punishment, mostly reserved for spousal/domestic abuse. They didn't want the wife to suffer lost income/separation from the husband's incarceration, but wanted to convey the seriousness more than fines/community service."
tithito
Oh dear. Sounds positively medieval.
"By law..."
"By law the national anthem is played at the start of every movie in cinemas in India. Because of the hyper national atmosphere you're expected to stand up for it too. Beyond farcical."
[deleted]
I wonder if some people have stopped going to see movies because of that.
"It's illegal to drive a car..."
"It's illegal to drive a car in Puerto Rico without a shirt on. I got pulled over by the cops for this a few years ago and got a lecture."
mox44ah
Okay, noted... never go shirtless in Puerto Rico.
"In Finland..."
"In Finland alcohol commersials are not allowed to associate drinks with manliness or strength."
BBird7
Can they associate drinks with femininity and beauty? Just curious.
"The interesting thing is..."
"In my city it is illegal to tie your pet alligator to a parking meter. The interesting thing is that obviously such a thing had to OCCUR before anyone thought to make it illegal."
MeGrendel
Why do I get the feeling this is from Florida? You're from Florida, aren't you?
"It is illegal..."
"It is illegal to let your pig run free in Detroit unless it has a ring in its nose."
[deleted]
So if you like it then you should a put a ring on it.
"It's illegal to get a fish drunk..."
"It's illegal to get a fish drunk where I'm from, and it sucks cause what else is there to do in Ohio."
5-Elements
I have no idea how you even enforce that, but it's hilarious.
"In Oklahoma it is illegal to go whale hunting out of a moving vehicle with a harpoon gun."
[deleted]
Thankful to hear that someone stood up for all those poor Oklahoma whales... wherever they are.
"In France it is forbidden to name a pig Napoleon. And an old law (cancelled in 2013) prohibited women from wearing pants unless they had a horse or a bicycle."
Inakou
How specific. Now imagine if you killed and ate a pig named Napoleon. That would not end well.
Humans have an amazing capacity to weird us out. What in the world inspired some of these laws? There are no actual whales in Oklahoma, right?
Right?
Is everything we know a lie?
Have some other weird laws you know about and would like to share? Tell us more in the comments below!
Keep reading...
Show less
We all love our pets. Which makes it all the more frustrating when a business or location doesn't allow us to bring them in with us. Frustrating as this is, it is also understandable, as these places are considering people who might be allergic. While other places might be considering the health and safety of […]
More
You know what would be great?
If society could just stop with arbitrary dress codes. If you're not working with the public, why should you have to dress up so much? If you're a police officer, then it makes sense that you'd wear a uniform that identifies you as a police officer. If you're Ted from IT who sits in the backroom all day, I really don't see why you have to come in every day in a suit and tie.
Let's just toss them out, shall we?
People shared their thoughts with us after Redditor Levels2ThisBrush asked the online community,
"What should be socially acceptable but isn't?"
"Leaving the office..."
"Leaving the office whenever you've finished your tasks for the day."
misringuette
This is why I'm so glad remote work is the new office.
"And yet, I get it!"
"Taking off sick from work, WITHOUT giving an invasive reason. I supervise a small team and so I see all the OOO emails, and for gods sake I want people to PLEASE not feel the need to explain in detail what kind of diarrhea is afflicting them, or how bad their period cramps are, or how much bad sushi they ate the night before. Just say "I'm under the weather, I won't be online today.""
"And yet, I get it! I do it too! I feel guilty or like I'll be looked at with suspicion if my reason for taking off isn't sufficiently debilitating enough!"
"But… we need to stop this. As a manager I don't care, I don't THINK the people above me who are also on these emails care… let's just all agree to take sick days without any details from now on!"
imnotwallaceshawn
I do not miss my retail days where I had to organise someone to cover me and beg on bended knee.
"Cashiers or workers who don't need to be standing all day not having a stool or chair."
Lavatories
Another thing I do not miss from my retail days. Having to stand for hours and hours only to come home with my feet killing me was not fun.
"Prices on apartments..."
"Prices on apartments and their respectable reasons for such price directly on their websites or advertising without the need for a tour or any secrecy."
Spiceinvader3124
I always assume if I have to ask the price I probably can't afford it.
"Being quiet..."
"Being quiet/not wanting to engage in conversation all the time."
[deleted]
In Finland, if somebody tries to talk to you, they are probably a tourist.
"Choosing not to..."
"Choosing not to have toxic family members in your life."
[deleted]
It feels very liberating once you accept that you don't have to put up with it.
"Employees..."
"Employees calling customers out in public for being a**holes."
gameboy1001
Absolutely. Many customers get away with treating employees horribly because they know they can do it without any pushback... most of the time.
"The fact that I sometimes..."
"The fact that I sometimes need to take my insulin in public. No, Karen, I am not doing drugs, I need to live."
blubberwinx
You're getting that sweet sweet insulin high… the high of being not-dead.
"Afternoon naps."
"Afternoon naps. I'm on team nap. Give me 25 minutes to charge up and I'll give you back 3 hours of high quality work. Everyone wins. Plus I go home with extra energy instead of dead tired."
Governmentwatchlist
Short naps don't work for me. I can't do a 25 min recharge. When I take a nap it needs to be like a solid 2 hours
"Speak up!"
"Salary transparency. For some reason, in the US, there's a taboo or stigma around discussing one's salary. This should be done openly and freely, with zero embarrassment or judgment. The only winners from avoiding these conversations are the corporations that are able to pay people differently for the same roles. Speak up!"
Jumping_Bear
The "for some reason" you're referring to is simply propaganda on behalf of corporations.
It's evident that something's got to change around here, and we're mad as hell and we're not going to take it anymore!
Have some observations of your own? Feel free to tell us more in the comments below!
Keep reading...
Show less