Reddit user Quotedkarma asked: 'What's an unspoken rule on a first date?'
Countless emotions arise when going on a first date.
Making this all the more difficult is that a first date is one of the few things that absolutely must be done solo, so bringing friends as backup simply isn't an option.
Leaving one to wish there was a handbook for navigating a first date successfully.
Of course, while there is no official guide, everyone has rules and beliefs about what to do and what to avoid on a first date.
From how to effortlessly bring out your best qualities, to a foolproof escape plan if your date is anything but the one you've dreamed your whole life of meeting.
Redditor Quotedkarma was curious to learn all the unofficial dos and don'ts when it comes to first dates, leading them to ask:
"What's an unspoken rule on a first date?"
EyeContact, And Not With Your Screen...
"Your phone is not part of the date."- Wonderful-Note9289
"Don't be on your phone the whole time."
"And don't talk about your ex."- HoW-LoNg-DoCtOR-YES
Think Very Carefully Before That Second Round
"Don't drink too much."- drivethruhell
"Had a date like this."
"Within the first 90 minutes they had taken like three shots, and were on their third drink."
"I understand wanting to calm your nerves, but damn."
"The whole 'you need to play catch up LOL' isn't as cute as you think it is."
"We did not go on any other dates."- mothershipq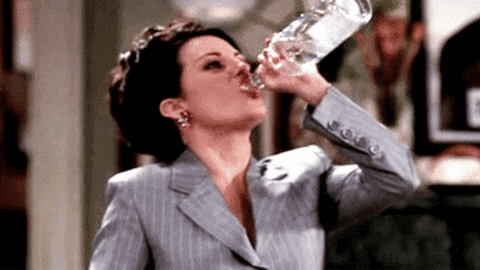 Drink GIF
Giphy
There Is no Scent More Intoxicating Than Your Own...

"Have a shower beforehand."- Porriz
"And take it easy with the perfume/cologne."
Your date shouldn't smell you before they see you."- imnotlouise
No One Likes A Moocher...

"Don't order any extras plates to eat at home with your mom when the other is paying."- lil_wavey999
Always Be On The Same Page...
"Both should know it is a date."- mosquitohater2023
"I met a woman at an out of town festival through a friend of mine that she was hooking up with."
"She ended up taking too many shrooms and I spent an hour with her helping her to feel calmer."
"She is a traveling nurse and was going to be in my city in a few weeks so we exchange numbers and when she gets in town she asked if I want to get some sushi."
"Happy to make a new friend, we meet up, talk a lot about my friend that she's hooking up with telling funny stories about him."
"Eventually it comes up that I'm leaving the next day for a 3 week trip to Europe with my girlfriend and she screams, 'I thought this was a f*cking date!'"

"Reeeeaaallly awkward."- redmoskeeto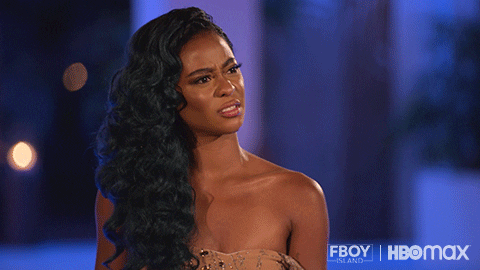 Dating Wtf GIF by Max
Giphy
Be Open And Transparent...

"Not a rule but never make the other person carry the conversation."
"You're both here to make an effort and give each other the respect."
"If you both want different things then let it be said after."
"No need to hurt someone's self-respect for your ego."- Arkjump
"Be there with honest intentions and nothing else."- S-Vagus
Or At Least Be Willing To Share

"Don't order 3 full meals."- WinkMartindale
"AND expecting him to pay for all of it."
"I mean sure if you want to take some home for your mom, you pay for that yourself."- Widowhawk·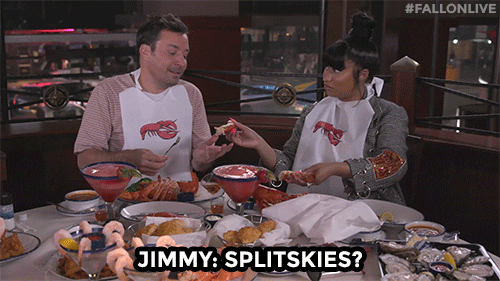 Giphy
Be Prepared For A Lack Of Shared Interests...
"Leave the coin collection at home, wow her with that on the second date."- IronLion11·
Choose Your Activities Carefully
"Don't go to the movies or a fancy dinner on your first date if you don't already know this person."
"The movies is a place where you sit in silence for 2 hours staring straight ahead."
"That does not give you any opportunity to get to know the other person."
"A sit down dinner can be perfectly fine, but if you know within the first 10 minutes that you have no desire to spend any more time in this person's presence, you're stuck through the rest of the meal."
"First dates should always be intentionally short with an option to extend."
"Coffee, froyo, drinks, things that can turn into an hour of talking or 'would you like to grab a bite to eat?'"- baltinerdist
Get Your Emotions Under Control

"Don't excuse yourself to go to the bathroom and then accidentally think about your ex while in there, have to fight back tears, and then come back to the table after way too long, with puffy red eyes."
"Whoops." - Reddit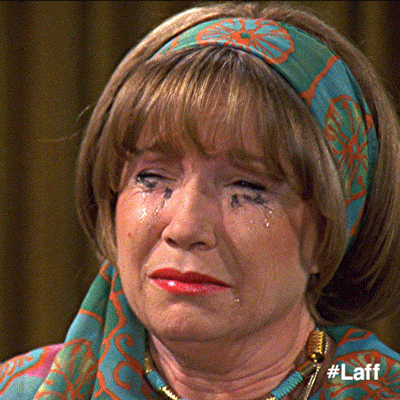 Sad That 70S Show GIF by Laff
Giphy
Just Be Open And Honest... To an Extent...

"Don't: Unload on your date about your trauma."
"Gotta keep that sh*t under wraps until at least date 5."
"Do: Be yourself, unless your whole personality teeters on your traumatic history--in that case, self-deprecating humor will suffice until you can successfully abandon all hope and sit in your car for an hour to cry afterward."-Deep-Essay-4829
A Conversation Is A Two-Way Street

"Usually when asked a question I'd answer it and then hit her with a 'what about you?'"
"To ensure that I wasn't dominating the convo."
"Let the other person speak."- bumboclawt
... NOPE...

"Bring an egg, uncooked, in your pocket."
"Casually let it fall out at the end of the date."
"This establishes you as a breadwinner, who else has the money to just carry eggs around in their pockets?"
"When your date, inevitably, wants to know more about the egg just shrug it off."
"You're not here to brag, your egg does that for you."- wearywarrior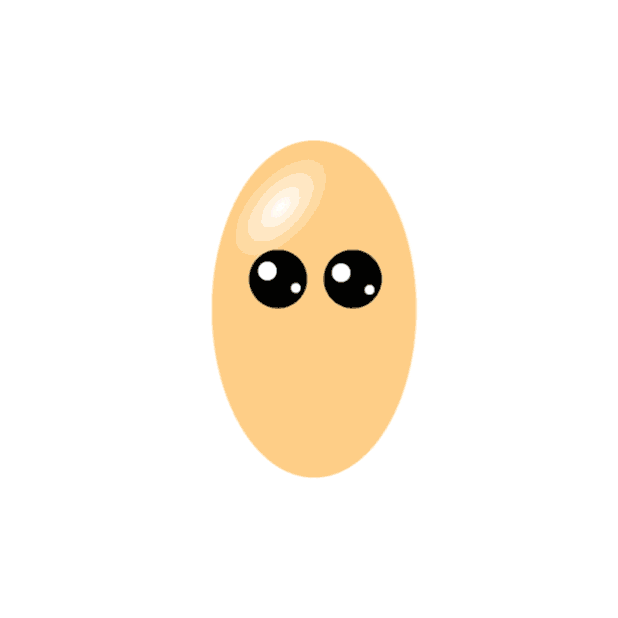 Broken Heart Love GIF by Share It Again
Giphy
If there is one rule absolutely everyone should follow when going on a first date, it's not being beholden to rules, spoken or unspoken.
After all, the best romances are often the ones which happen organically.
Love cannot be forced.
We've all heard the phrase, "their house, their rules," and in general, we tend to respect that concept and follow the rules when we're visiting someone.
But even if we're being respectful, sometimes it's still surprising how some people decide to run their homes.
Redditor SalMinellaOnYouTube asked:
"What's the most ridiculous rule you've heard someone have for their house/family/children?"
Possible Munchausen by Proxy
"I had a friend in fifth grade and her mother was legitimately insane. She wouldn't let her daughter come to my house because we had carpeting."
"I think she had some Munchausen by Proxy because she was convinced her child was allergic to everything, including dust mites/any innocuous dirt in carpeting."
"The girl also developed an eating disorder. She was a dancer when we were kids, and her mother apparently monitored what she ate extremely closely. I felt so badly for her."
- j4321g4321
'Troll' Translates to... 'Troll'
"When I was a kid, we used to play a game called 'Tunnels and Trolls' (it was basically a cheap 'Dungeons and Dragons' ripoff), and one of our friends with ultra-religious parents wouldn't let him play because 'troll' is Swedish for 'devil.'"
"To this day, I have no idea whether that's even true."
- Schwann-Port
Early to Bed
"I went to visit a college roommate's family, and everyone had to go to bed at 8 PM because that was the youngest daughter's bedtime. The kid was eight or nine years old."
"I laughed because I thought they were joking, but the kid threw a tantrum that I wasn't going to bed. They weren't kidding. I did, obviously, but what the f**k?"
"The next day, the parents told me it would be best if I just headed on back to college a day early. Yeah, no kidding, bye!"
"My roommate thought I was the a**hole."
"I laughed at her, too."
- AhFFSImTooOldForThis
The No-Sitting Room
"When I was a kid, my friend's mom was a little nuts. She had a sitting room with a couch and a love seat that nobody was ever allowed to sit on. You had to walk through that room to get to the rest of the house, and it led to the kitchen and then the living room."
"If you sat on the furniture in the sitting room, she'd throw a fit. I always felt like it was such a waste, to have such a nice room and never use it. It would have been a perfect study room or reading room."
"She also had other crazy rules, like punishing my friend when his little sister did anything wrong. As if he was responsible for her actions and looking out for her."
- Samisoy001
"A friend of mine in high school had a room like that in her house. It was basically a second living room, but nobody was allowed to walk into it or sit on the furniture."
"I always thought it was weird. Why have a room with nice furniture in it that you never use? Her mom was nice, but she was a major clean freak."
- MeowMeNot
"We had that room. It was the 'living room,' and the other room we actually sat in was the 'family room.'"
"The living room always had lines in the carpet from the vacuum, and no footprints because we weren't allowed in there. Maybe on Christmas. Maybe."
"It was a clean but tense house."
"In my house, we use every room."
- GloomyCamel6050
The Houseguest Price
"That guests have to pay for their stay."
"They invited me for dinner and then calculated how many minutes I was over, charged for my portion of food, drink, electricity, and water usage. Yes, they also counted toilet flushing and timed me on hand washing."
"This happened over a decade ago. I was pretty new to the mainland US at the time (I came from Guam), and I didn't know how out of left field being charged was until I told more people about it over the years."
"I think my friend's stepdad was just a super cheap guy. But I could never do this to anyone."
- khalavaster
Sore Loser, Much?
"A friend's parents had a pool table. His mom decided to play with us one day and gave us the house rules."
"She said, 'When it's someone's turn to shoot, I tell them. If someone gets ahead of me, they lose their turn. Everyone plays very hard, and in the end, I win.'"
- CrediblyHandsome
Gross... or Strange?
"Family friend wasn't allowed to say the word 'gross' because it was his mom's maiden name; I'm guessing she'd been teased as a kid and hated it."
" My brother said it in front of him at our house once and the kid freaked out and told my mom he'd said a really bad word. That mom was just making her kid weirder with that one."
- EnvironmentalSkin488
That's Awkward
"Had a friend who was very much into computer gaming in the late '90s/early 2000s. Voodoo video cards were very much in vogue, but his parents forbade him from using the term, 'voodoo,' even in reference to the card."
"They suggested they he instead call it the 'V-card.' The hilarity of the situation was lost on them."
- staggerb
Kicked Out
"When we were 13, a friend of mine was kicked out of the house by his parents for a week because he stacked things wrong in the freezer, and some bread got squished."
"He spent the week staying at different friends' houses each night until his parents let him come back home."
"The mom was super religious and tended to be pretty strict, but tried, unsuccessfully, to hide it when any of our group were at their house. The stepdad wasn't allowed to have much input when it came to any punishments because he wasn't the bio dad."
"My friend and his sister were always punished pretty much immediately by the mom, and the stepdad would just kinda disappear. Regardless of the error made, the punishments would build until she would snap and say something like, 'Get out of my house, I don't want to see your face!'"
"She was definitely verbally and emotionally abusive, but I never saw signs of physical abuse."
"There were multiple occurrences of me or other friends going to spend the night and being sent back home shortly after because she was in a bad mood and my friend didn't have his room clean enough for her liking, like a plate and fork on the dresser from breakfast or a couple of clothing items on the floor."
- Disastrous-Manager95
A Clean Yard
"I was five and at a friend's house. We were playing in the leaves outside. There was a box of leaves I wanted to move closer to his box of leaves. My box had no bottom, so the leaves spilled out into a small pile."
"He went and told his mother, and she came out and spanked me, quite hard."
"I ran home crying to my Mom, partly because it hurt and partly because of the injustice."
"She comforted me but didn't do much else (or so I thought). I learned, decades later, my Mom called up the spanker and told her to never lay a hand on any of her children ever again."
- Utterlybored
Proactive Healthcare
"My stepmom had a totally bonkers rule about feet. She was irrationally afraid of plantar warts and, according to her, anyone she didn't know intimately had plantar warts. As a family, we had a second home/beach house that was basically a small bungalow and only had one restroom with one stall shower."
"Nobody, no friends, relatives, could use that shower after the beach because they'll get their plantar wart all over the floor and then she'll take a shower and she'll get plantar warts."
"We also had a swimming pool and she would make new people, including children, WEAR SOCKS IN THE SWIMMING POOL. And as far as I know, nobody living in our house including her ever had plantar warts so... unreasonable? Sure. Effective? Sure."
- Sister_Christina
Water Limit
"When I was a kid, I spent a lot of time at my best friend's house. Her mom wouldn't let us drink more than one glass of water in the afternoon because she thought it would dilute the nutrients in our bodies. Instead, she gave us 7-up if we were thirsty."
"I ended up secretly drinking water out of the bathroom faucet every time I used the bathroom when I was thirsty at her house."
- SeaStarless
No Snacks
"My kid had a friend over recently (high school) and we offered him a snack. He said maybe, is that allowed? Then he mentioned getting an A on a test so we said, then you deserve an extra special after-school snack."
"We offered several options like cereal, goldfish crackers, etc. He cried because no one had ever offered an after-school snack, much less said good job on an A. So sad."
- FloridaParalegal
No Alcohol Allowed
"My wife once had a friend over for a sleepover when she was little. Suddenly, their mum showed up to take them home."
"Apparently, the friend had seen beer in the fridge and called her mum crying because of it. They were not allowed to look at, talk about, think about, and especially drink, beer."
"It scared her so much that she called her mum to come to get her."
- Thecell1990
Welcome Home
"Whenever I had friends over as a kid, my mom would say something like, 'We'll probably forget to offer you anything, but please help yourself to anything in the fridge or pantry if you get hungry' (she would still offer, though, if she was making something for herself later or it was lunch time)."
"I didn't think much of it at the time. Honestly, I thought it seemed a little overboard sometimes, but now I know she did that because you never really know what someone's situation is at home."
"Maybe they struggle to afford enough food, or maybe there's abuse or neglect going on. Kids in those situations may have also been taught not to ask or accept things from other people or might have shame or guilt around them."
"She wanted to make sure that if anyone was hungry in our house that they got fed and knew they didn't have to feel bad about it."
- CumulativeHazard
If this thread taught us anything, it's that there's no telling what's really going on behind closed doors and what someone else is going through. Remember to show others kindness, especially when you invite them into your home.
Anyone who has ever been interested in traveling or in studying history understands that each country is unique with its own rules.
For anyone who wants to visit the United States, Reddit has collected some of its favorite tips for what to do, and what not to do, while visiting.
Redditor Aarunascut decided to address this question for the land of the free when they asked:
"What should you never do in the United States?
Don't Borrow Money
"Don't ever get a payday loan."
"People end up rolling them over every week for like a $25-$50 fee while the juice keeps running. By the time you pay down a simple $500 loan, it comes out to something insane like a 750% interest rate over the course of a year."
- sardoodledom_autism
Times Square Isn't Such a Great Time
"Go to Times Square on New Year's Eve. The experience is so not worth it. Its romanticized for some reason."
- SATATSDOG
Don't Get Out of the Car During Traffic
"Don't get out of the vehicle during a traffic stop. I did not know this. Here in Australia, we are perfectly OK to get out of the vehicle unless the cop says otherwise."
- CptUnderpants-
Don't Get Out of the Car for the Police, Either
"Don't get out of the car after the police ask you to stop."
"My old chemistry professor made that mistake on holiday, and they pulled a gun on him."
- HorizontalAndy
No Sleeping in the Car
"Never leave your sleeping infant or child in a vehicle. This is fairly common in some places across the pond, but it is definitely NOT legal in the US."
- Nyxmyst_
Be Careful Where You're Sightseeing
"Walk onto someone's property without permission, or knowing the owner. It's cool in many places around the world to be able to go wandering through the countryside. It is not cool in the U.S."
"You might end up getting arrested, held at gunpoint, or shot at if you're really unlucky."
- Ai_of_Vanity
Ask Before Taking the Picture
"Don't take pictures or record videos of strangers' children. I've had to warn many people coming over from Asia about this. Some have ignored me and it has led to screaming and threats."
- newuser60
It's Bigger Than You Think
"Don't underestimate the size of the US. Apparently, some people think it can take only a couple hours to go to locations that are states away."
- LucarnAnderson
Do You Know... the Florida Man?
"Don't go to Florida for the beaches and forget about the wildlife. Black Bears, gators, panthers, hogs, etc."
"You can just ask any random Florida Man to see his pet alligator, we typically keep them handy for such an occasion."
- _Ross-
All Hail Dolly Parton
"At least in Tennessee, you should never say anything unkind about Dolly Parton."
- Abe_Fromans_Day_Off
Learn From History
"Don't be a king and use the Tea Act of 1773 to give special consideration to the British East India Company in the colonies."
- imaque
Don't Cut in Line
"Don't cut in line. I've been in countries (for example: Spain) where lines/queues are more of a vague suggestion of who goes first, this is not true if you cut in line in the US. Cutting in line in the US can literally lead to violence."
- hiro111
More Trouble Than They're Worth
"Do not trespass onto other people's land and don't engage in road rage. Both are higher stakes than you probably think…"
- hiddengill
Each Region Is Unique
"Don't base your entire opinion and generalization of the country just on one part or a particular region. Cultures, values, and people are so different all over the US."
- PoppyPalace
Respect First
"If you're in the South and someone calls you, 'sweetie/sugar/honey/baby,' they likely aren't flirting with you. We call everyone that. Also, 'ma'am' and 'sir' are not meant sarcastically. A lot of us are raised to always say that to people out of respect."
- almc0418
Every country has its own unique set of rules, and the best thing we can do when we visit is to try to follow their general protocols.
These tips may not cover everything in the United States, but it's a start.
Americans, we sure are an eclectic bunch.
We don't realize just how eclectic until we're outside of the country looking in.
Some of our traditions, several of our rules and TONS of our laws are kinda all over the place.
That's why people love to visit from all over.
Who doesn't want to see the zoo animals from inside the cage?
Redditor Specialist-Anybody3 wanted to discuss the aspects of life Americans found ordinary that others don't. So they broached the question:
"What things are normal for Americans but weird for non-Americans?"
We Americans have some funny ways to live.
And everybody notices.
Privacy First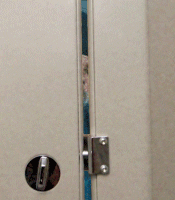 toilet creeping GIF
Giphy
"Large gaps above, below and between the bathroom stalls..."
KimPTM
"Holy Jesus this! So nice to poop in private in Europe. I have no idea why the US does this!"
hhgfryhjkoo
Travel Tips
"If you drive for five hours in the United States, you're pretty much still in the same place. If you drive for five hours in Europe, everyone's talking funny and the cheese is different."
KaimeiJay
"In the US, 100 miles is nothing, 100 years is a lot. In Europe, 100 miles is a lot, 100 years is nothing."
"The stone retaining wall for the front of our property (here in Germany) is dated 1846, and it's nothing special. Many of the houses in the old part of our small town are 1300 and older."
insainodwayno
Dates...
"Writing the date format as mm-dd-yyyy instead of dd-mm-yyyy."
silkybow-
"This actually worked to my advantage. I'm a Brit and moved to the US when I was 20. I'm not a big drinker but was still mad I couldn't get a beer. Then I realized that my DOB on my driving license would be read backwards making it appear I was a few months older and therefore 21. It never got turned down and I used it a lot."
UncleKodeia
"I work 911 dispatch. We have to write it at work as yyyy-mm-dd. Don't know why, but we do."
TheUnconfirmedk1ll
Mental Gymnastics
"Having to mentally add sales taxes on everything you buy. In Europe 9.95 means paying 9.95."
AaronBenne
"I thought we had this problem in Canada but I didn't realize just how much worse it was in the US until I moved here. In Canada, we have a VAT based tax so in Ontario, you just add 13% to the price to find the final price. Annoying, but not complicated."
"In the US, your sales tax changes based on your location increments smaller than a zip code because tax jurisdictions and zip codes were made separately. You have to basically use the exact address to figure out what tax jurisdiction you're actually in. It's practically impossible to know what actual tax you're gonna have to pay unless you've shopped there before or look it up."
BuccellatiExplainsIt
Nonsense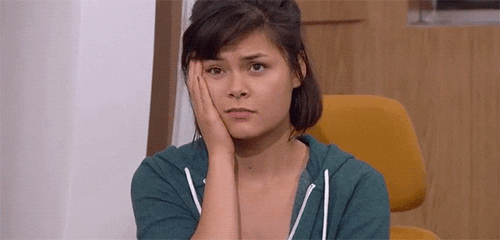 cbs wow GIF by Big Brother
Giphy
"The fact that an 18 year old can drive and buy a gun while still being considered too young to drink alcohol."
Monika396
Some "rules" make no sense to many of us.
Years and Years
back to school college GIF by Rodney Dangerfield
Giphy
"Paying for college for 30 years after you graduated."
pingerlol
"That happens in England now, as well."
"But agree, for most developed countries, the idea of having an educated population is seen as a good thing that benefits everyone and should be affordable."
dannydevon
Attachments
"Attaching medical insurance to employment. One shouldn't have anything to do with the other."
jimjamjimmerson
"Also, having a co-pay when you are covered, and a limit on what is paid. So, people are discouraged from seeking treatment early and for preventative care and can get financially ruined despite having coverage. It is a disgrace."
NameOfUserOfReddit
"I know, I've always thought that was odd. That is one thing I will never understand, America's healthcare system. How can your job be linked with your healthcare?"
BabySham8
Control
"HOAs like wtf. No other people who don't pay your mortgage telling you how to maintain your home."
throw_away_17381
"I've always thought this was the dumbest s**t. It's usually the fancier neighborhoods too. If I ever strike it rich, I'm buying a plot of land in the middle of nowhere and doing whatever the hell I want with my house. What's the point in having all that money and a house of your own if you decide to move somewhere where your property isn't under your control?"
Notthesharkfromjaws
'Hey, you need surgery'
"Seeing a possible serious medical problem with yourself and going 'ehh.'"
xx_Fiddler_xx
"I straight twisted a testicle. Since I didn't know this was possible, and I grew up on a farm so apparently my pain tolerance is pretty high, I thought it was no big deal."
"11 hours later is when I finally got off work and decided to go to urgent care."
"A total of 16 hours before I went in for surgery. I haven't gotten all the bills yet, but the one I did get has a doctor charging me $500 just to tell me I needed surgery. Not for the ultrasounds, or the surgery itself, or the follow-ups. Just to tell me 'hey, you need surgery.'"
"The worst part is, this is after the bill was run through 2 insurance programs."
StrayAI
Security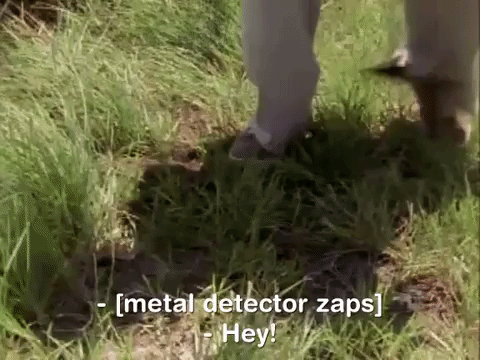 the mystery files of shelby woo nicksplat GIF
Giphy
"My friend attended his cousin's high school graduation in LA a while ago and he had to go through metal detectors and all that, as if he was going through airport security. So I guess metal detectors at school."
yeetgodmcnechass
We Americans are an interesting people.
Do you have anything to add? Let us know in the comments below.
When we enter into someone's home, we need to adhere to what others want in their homes.
Take off your shoes.
No alcohol.
Clean the toilet after use.
All things we can make possible.
Respecting other people's boundaries is important.
That shouldn't be a problem... unless the rules are a bit strange.
Redditor cigarandcreamsoda wanted to discuss house rules. So they asked:
"What is a non-negotiable rule in your house for everyone?"
Rule #1 in my home... you MUST be able to listen to Adele.
That is all.
Clear the Way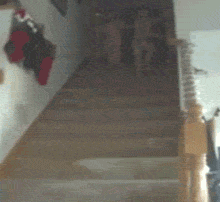 GIF by America's Funniest Home Videos
Giphy
"Don't put stuff on the stairs. Almost died once. Never again!"
kaidomac
"Same with the burners on the stove when not cooking. Too many grown adults were slapping flammable things on it like it was a coffee table."
ki113r116
Shame
"The one rule in my dad's house is one that he won't tell you: don't poop in the upstairs bathroom. The shame of having to ask him for a plunger is just not worth it."
goshpenny
That's us with the downstairs bathroom. My parents only replaced the one upstairs when they bought the house. The one downstairs is old af and cheap as hell so it's not gonna flush your logs. My cousin found out the hard way once and flooded the bathroom in the middle of the night."
Kyubey4Ever
Stay Empty
"One side of the kitchen sink stays empty! We have one of those two-basin stainless sinks and it drives me absolutely bonkers when I have to remove and stack dishes just to get water to make coffee in the morning."
Rokhnal
"I grew up with an empty sink and one side of the counter was where dirty dishes got stacked. My wife declared this abnormal and that dirty dishes had to live in the (one-hole) sink."
eljefino
"My roommates are constantly amazed at how little space dirty dishes take up on the counter when they're rinsed and stacked properly."
Rokhnal
Privacy
"Knock first! Bathroom, bedroom or study room. Knocking is a slowly forgotten art of respect."
karmawhobiiih
"Totally. We don't lock any inside doors (in case something happens to you and someone needs to get in for help), so we enforce the knock and wait for the ok to enter. We do it when we want to go into my son's room too. He deserves privacy and respect like us as his parents do."
ginan385
Be Gracious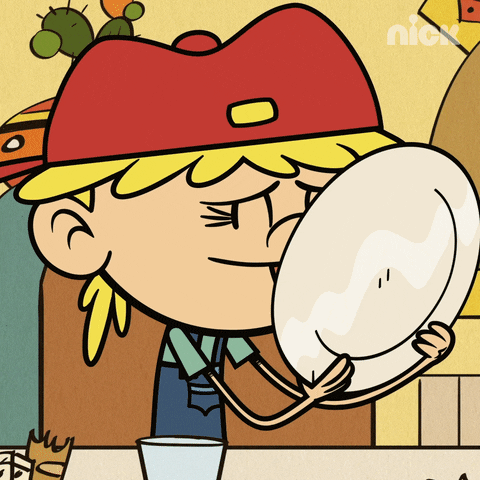 The Loud House Food GIF by Nickelodeon
Giphy
"Help cleaning up the dishes after a meal is graciously appreciated. But, don't even think about putting my knives or pans in the dishwasher. I will happily hand wash them myself."
PeachPreserves66
Don't be lazy. Clean a DISH!
No Feed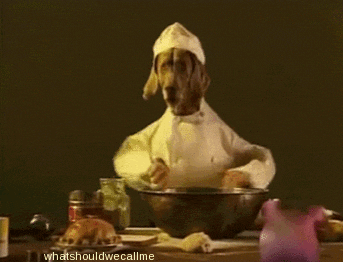 lunch dog cooking GIF
Giphy
"Don't feed my dogs, anything. I don't care how cute they are looking at you."
stickystarz
"fish, fish"
"Don't tap on the aquarium glass."
Kangaroodle
"I had a big aquarium and I actually trained my fish to all congregate at one spot by tapping on an area when it was feeding time and saying 'fish, fish.' Now whenever I need them to be in a particular spot I just tap to wherever I want them to be and because they associate tapping with treats or feeding time, they don't find it scary or stressful. Visitors also love to see me call my fish over by simply tapping and/or saying 'fish, fish.'"
Creative_Recover
Clothes On!
"Minimum pants (underwear) at the dinner table. Remarkably something you have to enforce quite often with small children."
Capable-Dream6768
"My nephews, were they were little, would let you know they were done eating by stripping right there at the table lol. No warnings. That was their way to let us know they were ready for a bath lol."
jdbrizzi91
Pranks
"Don't f**k around with someone when they are asleep. If someone is asleep, they're off limits, no messing with/pranks and no waking up without good reason. It wasn't until talking to my friends who had siblings who would pile things on them, move the bed, wake them up in the middle of the night (just general sibling hijinks) And realized how important the 'leave sleeping family members alone' was in our house growing up."
Yaboijustlikesgoats
Be CLEAN!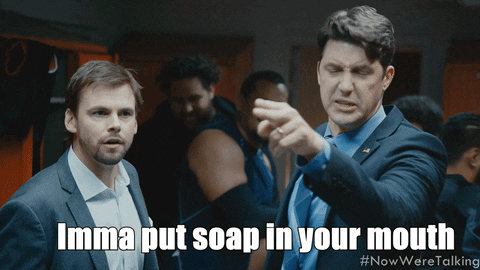 Disagree Clean It Up GIF by NOW WE'RE TALKING TV SERIES
Giphy
"If you pee on the toilet seat clean it up!!!

"I am a single parent with 2 boys, I know I'm not the one peeing on the toilet seat but apparently they don't either."
Southern_Anything_39
Your house, your rules! The end!
What are some rules you grew up with or enforce in your home or apartment today? Let us know in the comments.