Why is it so difficult to just do the right thing?
Rules are there for a reason. Yes, I'm all for breaking the rules, when they're arbitrary. But certain goalposts have been put in place for specific reasons... like keeping people alive.
You have to read the instructions before you act. For instance... don't kill people. That is a rule.
Curfews, curfews are rules that can be broken. That makes you a rebel. Driving down the wrong side of the highway makes you a moron.
Redditor ihatenuts69 wanted to discuss what parts of life shouldn't be this difficult to manage, they asked:
What's a simple rule that people can't seem to follow?
Don't wear white after labor Day = arbitrary.
Don't hit people in public = necessary.
See how this works?
Hear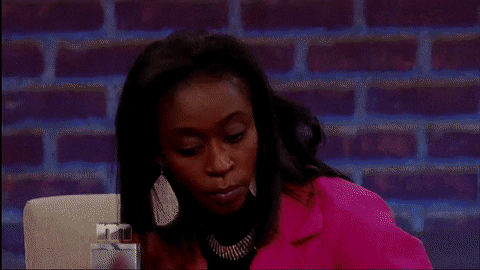 Listen GIF by The Maury Show
Giphy
"Listen with the intent to understand. Not to just reply." ~ rise_above_theFlames
Danger!
"Don't drink and drive." ~ Harvard-23
"I remember every year at school, we watched videos on the effects of driving drink or high. One part with actors playing out a situation where someone drives drunk/high, kills other drivers and the ones in the car with them or some manage to live or the one who drove drunk lived and faced the consequences."
"Then the second part, real stories of people who where horribly injured/traumatized or from the families that lost their kids to a drunk driver. That part of the video never fails to make me cry, it's heartbreaking. I think it's absolutely necessary to show these videos to kids in high school, stove it in their brains to not drink and drive." ~ pixie13903
Financial Discourse
"Don't borrow money from friends, and don't lend money to friends. Not if you want to keep them as friends." ~ KnotKarma
"The only asterisk I would add to this is never lend, only give. If your friend absolutely needs money and you can afford to lose that money, just gift it, with zero expectations of receiving it back."
"The context for giving the money matters too. When a friend of mine needed it to pay for surgery so his kid wouldn't eventually become paralyzed, that's a VERY good reason. But if a friend asked for money cause they want the newest console then I'd politely say no (though I've never had this happen)." ~ Goopyteacher
Gross
"There is a whole big bin take ur trash there." ~ arernen
Drive!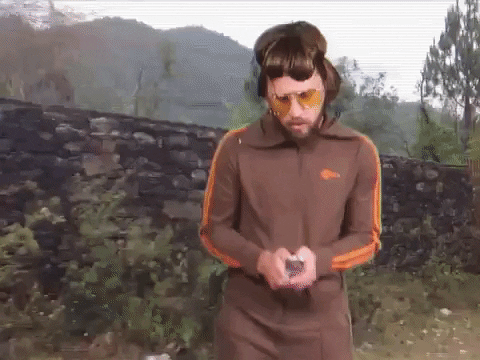 Music Video Running GIF by Dr. Dog
Giphy
"Put down the damn phone while driving." ~ DeathSpiral321
Why don't people realize that the rules of the road are there to help us live? Drive. Don't drink, read, dance or anything else.
SIGNAL!!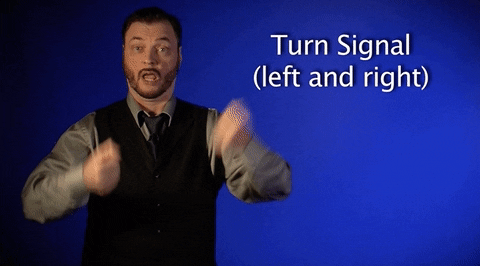 sign language asl GIF by Sign with Robert
Giphy
"When you need to change lanes, use your blinker!!" ~ Reddit
Taking Sides
"Mind your own business." ~ Back2Bach
"I agree and disagree. It seems people want to mind peoples business when it truly has nothing to do with them. And then they don't want to mind peoples business when it's actually needed. For example if someone is being attacked that's when everyone seems to look away." ~ DetroitCity_bratt
Let me Off!
"Let people off the elevator first before you get in." ~ Jon__Snuh
"And the train, please! I hate when I'm getting off and I have to force my way through impatient, inconsiderate @sshats who are getting on! Off first, then on!" ~ vox35
"Yes, I've taken the train in Japan, and it is so much better! Also, people in Japan keep moving onto the train until it's full. Here, so many people just step a few feet onto the train, then stand there blocking other people from getting on. Drives me mad!" ~ vox35
Mask Up!
"The face mask also goes over your nose." ~ sids99
"Say that to every single kid at my middle school. There's kids at my school who keep it on their chins. Under their noses and mouths. I told the 7th graders by me that they might as well take off their face masks because they aren't even covering up their faces. Some teachers do this too." ~ DogsAreCool69420
Be Smart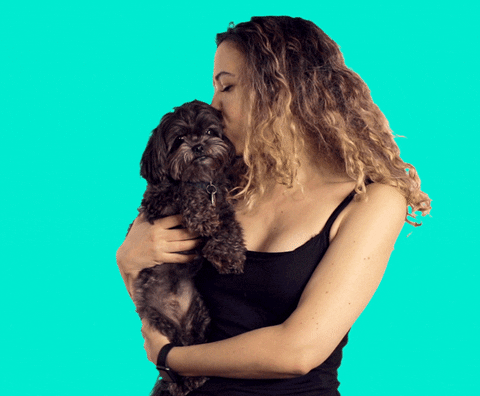 pets love GIF by Originals
Giphy
"If you can't afford or have the emotional means to have a child or a pet, don't have/get one." ~ llcucf80
That last one... commit that one to memory. Not everybody should have pets or children. I could write a novel on that one. Commit all of these to memory.
Want to "know" more?
Sign up for the Knowable newsletter here.

Never miss another big, odd, funny or heartbreaking moment again.
Keep reading...
Show less
Sometimes, it's not that complicated.
Sometimes, you wish the whole world would just take a second and chill out and really just look at something in its barest essence.
Humans are career over-thinkers and over-complicators.
We love to insert our own storylines and our own hopes and dreams into other narratives so that we can attach to them—even if the narrative we've affixed to is false.
Redditor NeRo447 asked:
"What simple fact do you wish more people understood?"
Here were some of those answers.
On The Brain
"Not everyone likes you. Not everyone dislikes you. Not everyone so much as thinks about you at all, and that's okay."
"Spending your time worrying about what everyone else thinks will make absolutely no difference in your life, except that you'll spend your time worrying instead of enjoying yourself."-ThomasAHarper
Science Ain't Religion
"Science is a process of discovery, not a set of beliefs."
"When scientists change their mind it's because they're impressed with better evidence. It doesn't mean they're lying or they can't keep a story straight."-doublestitch
What's Right Or Wrong?
"Disagreement doesn't mean competition. What may work for you, may not work for me. We are still both valid individuals, we don't have to try to prove a point. People tie being right in with their self esteem."-Rainalikesit
"It's so mind blowing that some people will come up with a whole slew of reasons why you're wrong when you express an opinion that they don't agree with."
"One time I said that I liked pallet bed frames (when people just take old wooden pallets and put a mattress on top) and an old friend went off about how it was wrong and ugly when you can afford a regular bed frame. Geez just let people like things."-shelluminati
The struggle and mental energy it takes to be around and explain these concepts to people who don't understand them is truly unparalleled.
Dying On A Hill
"There are many hills that are just not worth dying on. You're better off considering the bigger picture than the moment."
"I have this thought during many AITA readings."-ThrowRARAw
"When you pick your battles you don't die on hills. It's just not productive."-Puppy-Zwolle
A Waste Of Energy
"Nothing can be truly solved by argument/attack. People naturally resist aggression it and will shut down in a multitude of ways including fight, flight or freeze."
"Even when you 'win' an argument (I'm talking about yelling type, not a discussion) you most likely just wore the other person down and created resentment and/or future retaliation."-iceisniceLazlo
None O'That
"'Can I use the restroom?"'
"You should've gone during lunch."'
"Oh, I'm sorry, lemme just hold it in. Kids can't control their bladder, schools shouldn't withhold a second or third grader from using the restroom. Middle and high school is even worse, especially for girls."-queenettaa
And YouTube Isn't Research
"Research is a really, really tedious and difficult process. Smart people with phd's try as hard as possible to get it right and still sometimes make mistakes that's why it's important for the conclusions to be repeatable."
"You didn't do research and have probably never done research in your life. You have just read other people's research."-discostud1515
It's especially disarming to see some of the greater issues at hand in the world showing up in these "simple concepts we wish you understood" page.
This Is Just My Face
"Just because I'm a quiet person doesn't mean something is wrong. And stop telling me to smile or cheer up, it's incredibly patronising."-bonster85
"I feel these are the same people that are the reason zoos have signs 'Don't tap on the glass.'"-ToastAndASideOfToast
"Every time someone told me to smile, I would look at them, hold out my hand and say, '50 bucks.'"
"Then they start stammering and stuttering, I leave with, 'you got nothing? Then piss off! I don't do jack-shit for free.'"-The_Book-JDP
Set Up For The Wealthy
"The US tax code is progressive. You are not penalized for making more money. The first $x you make are tax-free. The next $y you make are taxed at z% up to $a, etc, etc, etc."
"There is no point where you make less and the money you made up to $x or $y or $a are taxed at a higher rate because your highest earnings are in a higher tax bracket."-DumDumGimmeYumYums
Just Tell The Doctors
"That if you come into the ER clearly high on drugs, we don't give a sh*t. We're not going to bust you, judge you, or refuse to help you, but we DO need to know what the f**k you're on, how much you took, and how long ago it was."
"So, don't lie to us, because we can obviously tell, and don't refuse to give us piss. Sure, were gonna drug test it, but only because your tweaker a** lied to us!"
"There are about 400 other reasons why we need your piss, and trust us, drug testing it is LOW priority, and as it turns out, we are way too busy trying to keep you from dying to call any cops, ok?"
"THIS WHOLE THING will go way easier, faster, and safer if you just tell the truth and give us piss."-Ghost_on_Toast
Part Of A Balanced Breakfast
"The only truly good diet is the balanced one, coupled with not overeating and being physically active. All other diets are unsustainable and useless at best or dangerous at worst."
"Some diets like keto are also designed for people with specific medical conditions (diabetes in this case) and if you don't have those, do not try those diets. You can actually mess up your health by fixing what ain't broken."
"Also, just because a certain diet works for you does not mean it's suitable for everyone else."-puella_
These things have been needlessly complicated by capitalism; by your peers and family; by society; and so many other things that the simplicity of them has truly gotten lost over time.
If we find it again, who knows what other magic lies there?
Want to "know" more?
Sign up for the Knowable newsletter here.
Never miss another big, odd, funny, or heartbreaking moment again.
Keep reading...
Show less
Rules are generally meant to maintain some semblance of order and to keep people in line.

However, that doesn't mean people necessarily follow them.
Rebels might say rules are meant to be broken, but they eventually find out the hard way when they refuse to abide by them.
"What was your 'so THATS why that rule exists' moment?"
Keep reading...
Show less
The rules we follow growing up are often rooted in culture and circumstance, but that doesn't mean they always make sense for the world we live in.

Or at least they didn't as kids. Let's revisit and see if things make more sense as grown ups, shall we?
Reddit user WannabeWeeb asked:
What dumb rules did you parents have growing up?
And I'm not out here saying parents need to do better. As a parent, I totally get the idea of being a semi-functional mess... I'm just saying maybe let's talk some stuff out before we start enforcing things as rules?

Like, we see where you were GOOOOOOIIIIIIING there were just some failures of logic on the way there.
Experience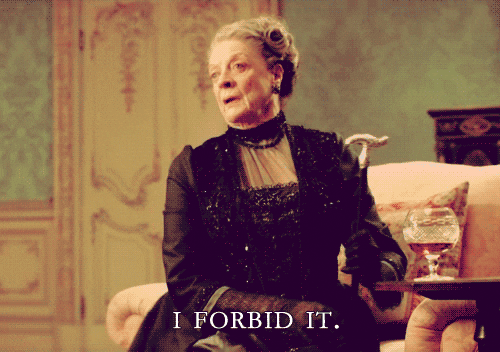 forbidden downton abbey GIF
Giphy
"I wasn't allowed to drive at night, or in the rain/snow, because I had no experience driving in those conditions."
"So until I got experience driving at night or in rain/snow, I was forbidden to do it. But I could never gain that experience because I was forbidden to do it."
"Logic was not always a parental strength." - fangfacekitty
Video Game Rules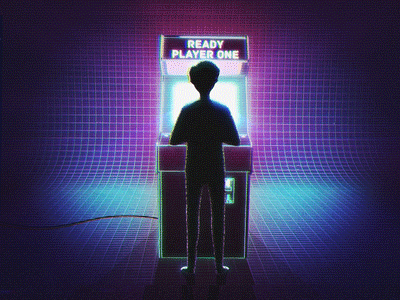 Video Game GIF by sambmotion
Giphy
"Couldn't own a Call Of Duty game because I was shooting people. Halo was great because I was killing aliens." - Perriaction
"My mom actually had similar feelings. Resident Evil, while she didn't like it, was fine because it was obvious fiction. Military shooters were far worse because it's a realistic scenario of killing people, along with glorifying the military." - Hiro-Of-Shadows
No Food For You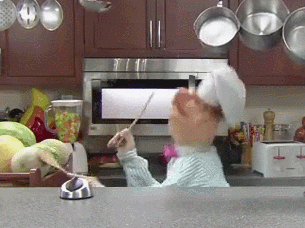 Swedish Chef Cooking GIF
Giphy
"Never eat in any house except your own." - WiseOpinion47
"Glad I am not the only one that had to deal with this. My friends were always baffled when I would leave just because their mom started cooking."
"Dad's excuse was that my older brother supposedly would beg for food at his friends house when he didn't want to eat my mom's cooking. (He also pretended to be poor to con my aunt into buying him a designer coat so it's plausible)"
"Mom said she didn't care, but she was a health food nut and critical of what the other neighborhood mom's fed their kids." - ProfessionalBee137
Evil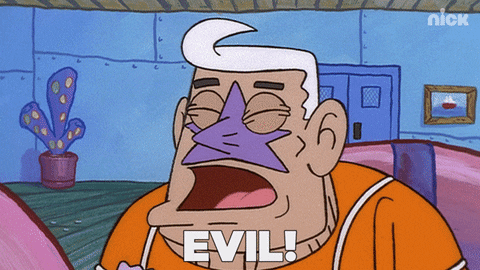 Mermaid Man And Barnacle Boy Superhero GIF by SpongeBob SquarePants
Giphy
"I had a friend whos parents were really religious, but only in certain ways."
"One of those ways was not using the certain words such as evil. We would go to his house and play Resident Evil, but every evil word had to be covered up. So we would often play 'Resident 4.' "
"They had a very large dvd collection of movies also, that all had words sharpied out and censored, but everyone was still allowed to watch the movies so it made no sense." - streetmitch
Twice A Week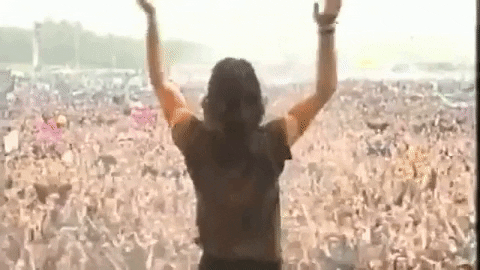 eddie vedder clapping GIF by Pearl Jam
Giphy
"In high school I wasn't allowed to wear 'shirts with words on them' more than twice a week."
"I liked to wear graphic tees and merch I bought at concerts. Mother viewed her kids as an extension of her rather than as individuals, so she tended to control us as much as she could as a means of improving her image."
"Letting me dress the way I wanted to dress twice a week was her version of a compromise." - raisethesong
Dealbreakers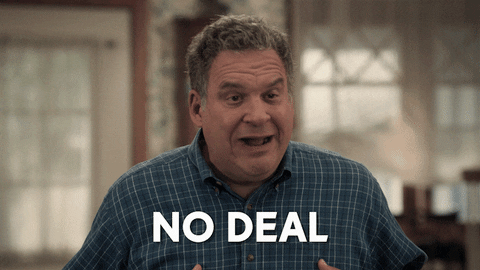 The Goldbergs No GIF by ABC Network
Giphy
"My parents have a habit of making deals with me, and when I do my part, they completely change it to suit them."
"I was allowed to save up for a console a couple years ago by doing jobs, chores, etc. I was told that once I had the money, I would be allowed to buy it. Fast forward to a year and a bit later, I have the money for a Black Friday offer."
"I ask my mum if I can buy it, and she tells me no. 'You need to wait a few months to prove yourself.' Like wtf does that mean, I have to be 'worthy' of it?"
"I still managed to convince them, but I still wasn't allowed to play on it for another 2 months."
"Another example, I wanted to buy a lightsaber replica off Amazon with my own money. I was told if I saved up, my parents would buy a second one so I could play with a friend. I had the money, and I got my saber."
"But because my grades slipped a tiny bit, my parents took the lightsaber that I SAVE UP FOR off me and refused to buy me another. To this day I still don't have the second one because it sold out. So much for a deal. (And no, there was no mention of grades staying the same, etc)." - GodofMemes_Dank
The Fun Quota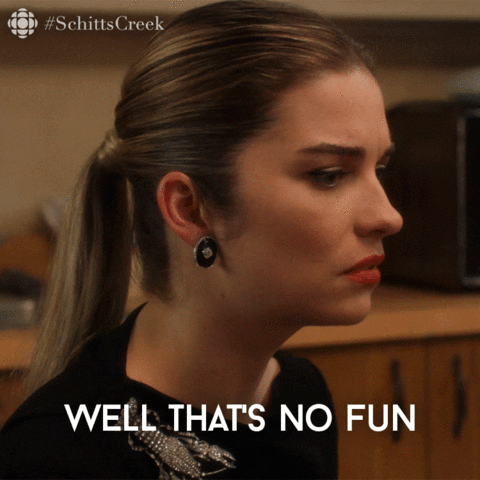 Schitts Creek Comedy GIF by CBC
Giphy
"My parents had a fun quota. I couldn't have multiple fun days for a given week."
"A fun day was something like a friend coming over for a while or me getting to hang out with them." - spacexpurrp
"Disrespect"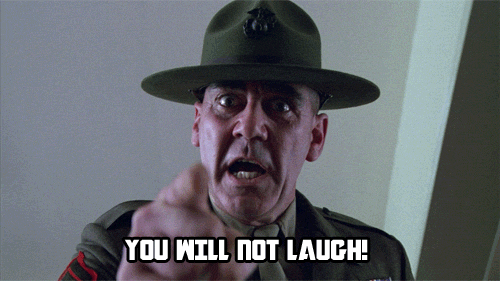 You Will Not Cry Full Metal Jacket GIF
Giphy
"The main one was that dad didn't tolerate 'disrespect,' which sounds fine until you realize that 'disrespect' was just whatever set him off that time."
"So you'd walk into the room, he'd storm over yelling about 'disrespect,' and tell you to drop and give him 30, while he kicked and stepped on you until you were done. Then he'd ask you if you knew what you did wrong. Of course the answer was no, but if you said that you were 'playing dumb' so, you'd do more pushups, he'd kick you some more, and then he'd ask again."
"If you kept doing that, maybe he'd tell you what he was angry about at some point, but who knows? It wasn't worth it. He probably just didn't like your resting facial expression, or he had a bad day and decided you looked too happy, or something equally inane." - Aperture_T
People Who Work In Remote Places Share Creepiest Things They've Witnessed | George Takei's Oh Myyy
Male Family Members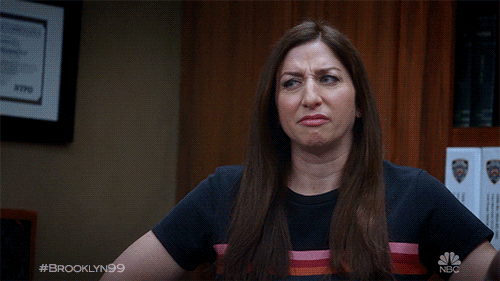 chelsea peretti ew GIF by Brooklyn Nine-Nine
Giphy
"No dresses, skirts, tank tops, sometimes even t-shirts if the sleeves weren't long enough, around any male family members."
"Shorts too, and pants that were too tight around the crotch area. Oh also only thick tights were allowed. Like you should not be able to even make out my skin tone through it if I stretched it out completely."
"... if you think my family members (including my brother and father) are going to look at your 10-year-old kid like that maybe it's they are the problem and not your daughter problem 😀" - ijustwanttobeloved2
Dad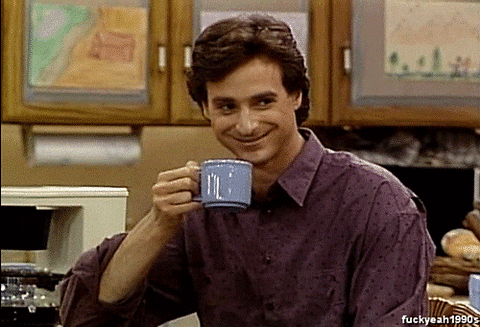 Fathers Day Dad GIF
Giphy
"OH… my family had such weird family rules, here are a few:"
"That we couldn't leave the table without drinking a glass of milk first. No idea why."
"We had to complement our family one time a day"
"and if we ever lied my parents would force me to eat a piece of moldy bread. That last one was (maybe?) abuse. I've cut my dad out of my life."
"My dad was the one that made all the rules. He had a lot of control on my mom and she was too brainwashed by Him to notice." - Odd-Blackberry8216
Who Are You Hiding From?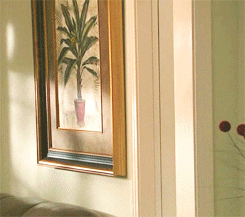 arrested development hiding GIF
Giphy
"No strangers or friends are allowed to enter the main home."
"It doesn't matter if it's your best friend of forever. To hang out with friends or guests they have another place that's 6 miles away."
"It has a small garden. You can have a bbq, hang out, and play there. Everything from the post office is delivered there. But we don't sleep there."
"We can, but we don't use it as a home. No outsiders are allowed at the place we use as home." - MJohnVan
"Rebellion"
lion king disney GIF
Giphy
"My parents had this gigantic chest that hid the TV in the top part and had three drawers for movies in the bottom part."
"I was only allowed to watch the movies in the bottom 2 drawers. They were parental approved. They were filtered for subject matter, language, and even year they were made; 1939-1964. Those were the earliest and latest releases that I could watch."
"My parents were super religious and put me a very strict religious community of Southern Baptist - Christianity."
"If you listened non-classical music, you were marked as a bad person. Tattoos were part of devil worship, gays had no souls. If a girl showed her ankles it was risqué. There were families who couldn't watch The Lion King because they sang about 'The Circle of Life' and that was just too scandalous."
"Other kids who grew up 'rebelled' by having sex, drinking/doing drugs, and got tattoos. My rebellion was to watch every movie I could get my hands on."
"So, naturally, when I was 18 and went to college, somebody gave me their Netflix password. I started watching the Walking Dead. I had never seen effects or a story like that. It gave me nightmares for years." - Qu33nM4ry
Bad Luck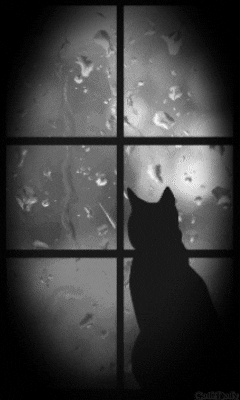 sad black and white GIF
Giphy
"Don't cut nails at night. Don't pet the cat when there's thunder."
"Don't rest your chin on your hand. Don't use piggy banks. Don't bite your nails..."
"It's a long list and the reason for all of it is because doing it is 'bad luck.' " - LowAd8109
The Filibuster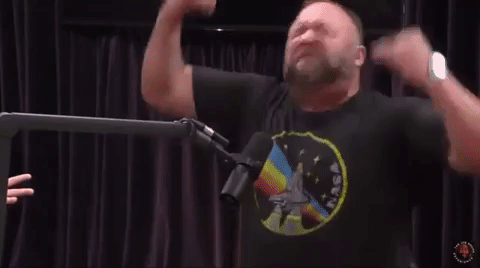 going off alex jones GIF
Giphy
"You're not allowed to leave the room while the parents are talking to you."
"I know that sounds like basic human decency, but you have to consider my father would keep ranting on and on about things, practically trapping everyone in the room with him as he did."
"If, during dinner or something, I asked to leave my parents would even spend literally half an hour lecturing me about how inappropriate it was to ask to leave at that moment, thus trapping me for 30 minutes after I had already indicated that I wanted to leave."
"I'm autistic and sensory overload is a real problem for me, so if I'm trying to leave and find a place where I can calm down and recover, trapping me by yelling what a bad person I am is not going to make it any better." - TheChosenSnail
Hopefully we've gotten some useful what NOT to do tips from these Reddit users and their confessions. Parenting is hard, but it's doable in a loving, logical, and non-abusive way.
Kids grow up.  And as they grow up, they start trying more and more adult things, such as dating. How parents respond to that is….variable to say the least.  Some parents foster an environment where their child can safely explore the things that they are curious about. Others fight against it. Redditor Ok-Bad-7566 found himself […]
More