Every now and then, we can't help but be proud of certain accomplishments.
Graduating from college or grad school, earning a promotion at work, hosting your first Thanksgiving dinner.
Though it shouldn't be forgotten that pride is one of the seven deadly sins.
Which should serve as a reminder that we should be careful of what we boast over, and that some accomplishments might not be cause for celebration.
A Redditor was curious to hear some of the more questionable skills and/or accomplishments people have boasted about, leading them to ask:
"What are people stupidly proud of?"
Yeah... not cool.
"Being cruel."
"My ex actually said, 'Yeah, I saw this guy in a pub yesterday who tried talking to us so I basically burned his stupid shirt for an hour lol,' which is one of the main reasons I broke up with him."- AnyCurrency6027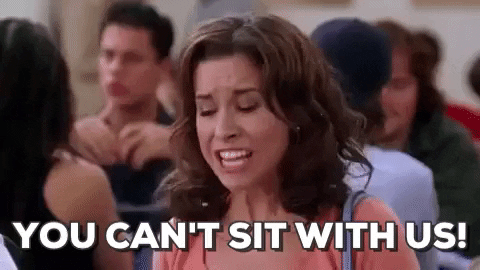 Giphy
Always read the fine print.
"Those IQ tests people share but they don't know how to read their results."
"Had some guy just so proud that he was in the top 90%."- 7grendel
Can knowing and doing nothing really be considered an accomplishment?
"Willful ignorance."
"Example: pride in not knowing how to do basic math."- stupidlyugly
"Willful ignorance."- storm_the_castle
"Amazingly and increasingly, ignorance."- vanta_blackness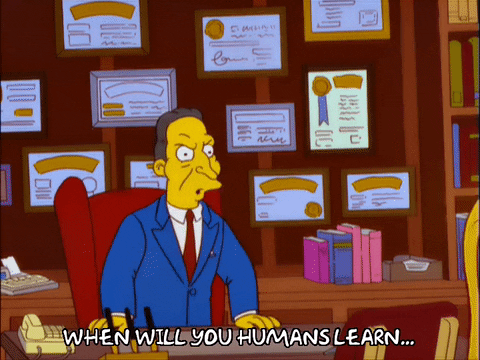 Giphy
Definitely not the parent who deserves to be celebrated..
"My dad, a father of 7, brags that he's never changed a diaper."
"Like, congratulations on being no help?"- Porrick
...Where do you even start?...

"'I'm proud of myself, I haven't cheated in a while'."
"Me: 'it's been 2 months and I'm not f*cking proud of you'."- Pufferfish4467
"Being proud of cheating and your partner not finding out."
"We do, it just takes such a heavy toll on our mental health we can't fully confront it."- Neither-Jellyfish196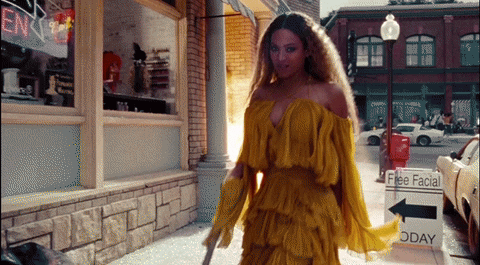 Music Video Beyonce GIF
Giphy
They shouldn't be allowed to have pets!

"That their dog weighs so much, but really it's an obese sausage with legs who can't even take three steps without running out of breath."- whiskybidnus
But what's the payoff?

"Long commute times and working hours."- KyotoGaijin
"I'm terrible at my job, let's celebrate!"

"Teachers being proud that their classes are hard and their students are always failing."- GreatXs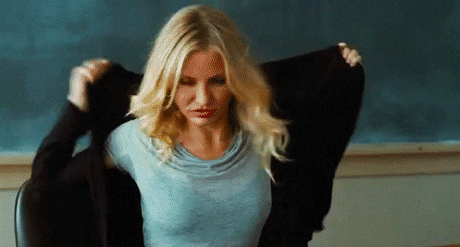 Giphy
Just a matter of personal taste.
"Hating decor from more than 5 seconds ago."- DeltaWho3
Not exactly eye candy...

"Their stupid a**, jacked up, loud AF pick-up trucks."- Shrinking_Witch
There's body positivity, and there's simply being unhealthy...
"It's sad to see that more and more people are proud of being fat or over weight ."
" I don't want to make anyone feal bad."- AdSpiritual1881
When fandom goes too far.
"When their favorite sports team wins."
"Like, you didn't do anything to make this happen, why are you proud of yourself?"- Rexlikescheese
"Sports teams winning that they have no association with or contribution to other than being from the same geographical location as them, and sometimes not even that."- Nephidox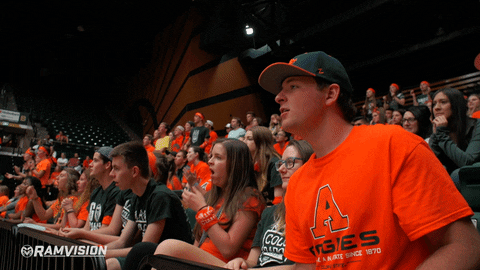 csu rams fans GIF by Colorado State Rams
Giphy
Ignorance is Not always bliss...
"Being stupid."- Notchroi3654
​​Possibly trying to cover something up
"Parents saying 'my parents used to beat me so bad with belts and sh*t' or other really harmful objects."
"Like miss I don't think that's something to be proud of."- InitiativeExtension
It's what's on the inside that counts
"External appearance."- jimothy______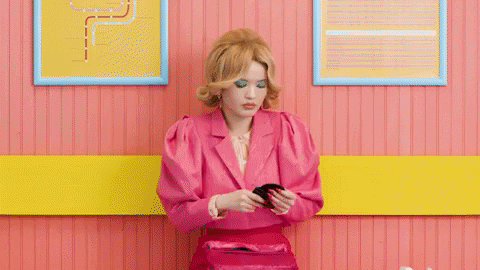 Make-Up Beauty GIF by Ilka & Franz
Giphy
Killing others with kindness
"Personally I take pride in how much I can piss someone off while being nice to them."- Green-Asparagus7383
It's hard to imagine what some of these people were thinking when they boasted about these non-accomplishments.
In all likelihood, they weren't thinking at all.
I once met a guy who, by all accounts, appeared to have given up. And by that, I mean that they had pretty much decided that life basically ended in the 1970s and early 1980s. He had no interest in modern technology, was remarkably out of the loop when it came to technology or even current events.
This was all very frustrating to witness, but he was actually proud of himself! Proud to not know much–if anything–about the modern world. (And then he complained about how he kept having trouble finding a job.)
It was quite the flex–an unimpressive one at that.
People shared some of their thoughts with us after Redditor metallicmuffin asked the online community:
"What unimpressive things are people idiotically proud of?"
"Missing breaks..."
"Missing breaks at work for a company that wouldn't care if they died the next day."
Lavenderviolets
This is a big one. It's not cute. Take your break! There's more to life than work!
"Not eating..."
"Not eating any vegetables. Known a few people state it as if it's some kind of achievement giving themselves constipation."
tradandtea123
Knew somebody like this. They wanted to go out on a date.
We did not go out on a date.
"Going into work while sick. Had a coworker who bragged on social media about having strep throat, but was still working because she 'values hard work.'"
Marshmallows_Skies
Some people appear to have missed the memo that risking other people's health is not a bragging right.
"I know people..."
"Drinking a lot. I know people, grown @ss people in their late 20s, who will brag about passing out on their lawns because they couldn't make it from the car to the front door."
metallicmuffin
To be fair, they're in their 20s and most people are idiots then. They might grow out of it!
"I once had..."
"I once had a coworker brag about how dark his pee is."
[deleted]
Are you seriously telling us that they bragged about their kidneys not working correctly?
"I've heard that..."
"Driving better when drunk. I've heard that ridiculous statement more times than I should."
TrinitRosas
If some people seriously believe that, then they should not be allowed to drive.
"I overheard..."
"I overheard a co-worker recently brag to a girl that he'd already had COVID three times and during his most recent bout, he went to the gym every day that he had it."
the_chandler
There are so, so many things wrong with that person's statement. Can you imagine? "Sure, I got COVID, but at least I didn't miss leg day!"
"I keep hearing people..."
"Not being able to cook. I keep hearing people bragging about how the only thing they can do is boil water."
urinmyspot
If you've made it to adulthood and you don't know how to cook for yourself, there's something gravely wrong with this picture.
"Nothing surprises me..."
"Nothing surprises me more than when people are proud of their ignorance."
GoodAndBluts
Knowledge is no guarantee of wisdom but prideful ignorance is proof of its absence.
"I worked with a guy..."
"I worked with a guy who, otherwise very smart, was extremely proud of the fact that he could remove the foil from the neck of a wine bottle without cutting it. He brought it up so many times I lost count. I just let him have it, though, because he seemed to need it."
dvicci
Of all the things in this thread this is the most reasonable thing to be proud of.
Let's face it, it seems like a lot of people have made over-compensating a part of their personalities.
Sadly, they don't even seem to be doing that all too well, which means we'll continue to be largely unimpressed.
Have some observations of your own? Feel free to share them with us in the comments below!
It's PRIDE month. It's time to be loud and proud.
Well, every minute of everyday we should be loud and proud.
But this month gives you an extra special buzz.
So in the spirit of learning, we will be taking questions from the class.
I know cisgender straight people still have a lot they don't understand.
What do you need to know?
Redditorhre_nftwanted everyone to feel comfortable enough to be as aloud what they've been waiting to ask a queer person. Safe space for all. They asked:
"What question have you always wanted to ask LGBTQ+ people but didn't because you don't want to offend them?"
There is always a good way to ask questions. I don't mind many of them.
I'm Out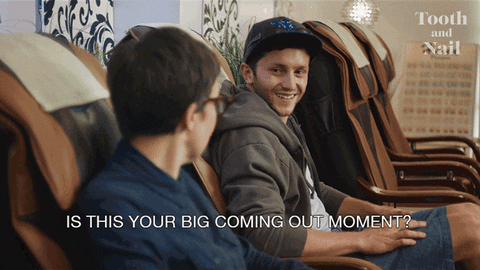 coming out gay GIF by AT&T Hello Lab
Giphy
"What should I say to someone who comes out to me? Saying 'um, OK' or 'that's nice' sounds like I'm dismissing them but trying to ask questions or engage in conversation about it seems intrusive."
KaleidoscopeOk1749
"It depends, your response should match their excitement. People that casually weave it into conversation usually don't want confetti and vice versa."
Ok_Objective6181
So Many Letters
"I know you guys want to be inclusive and all but I always feel behind on all The letters you add to LGBT, so is it fine I just say 'LGBT+?' This is not meant to not be inclusive, I'm all for LGBT+. But sometimes it gets a bit too many letters for me personally. So will I offend you guys if I only say LGBT+?"
Riufu
"Lol all the labels I identify with are included in the + and I just say LGBT. I don't know anybody who has been upset over hearing the shortened version. You're good to keep using the acronym that you already say."
cas47
I Don't Get It...
"What does non-binary mean? I'm from Italy and I've never met someone who came out as non-binary or even transgender. My brother met a guy once and he (my brother) said he looked gender-fluid. Gender-fluid Is the only term used here, nobody talks about non-binary."
"I know that non-binary means that you don't identify with one gender specifically (I guess), but I really really don't get it. I'm bisexual (although I've never gotten in a relationship with a woman) so I always felt like I could relate to most people of the community in one way or another."
"But this is just something I can't seem to understand, also because I've never met someone like that. I know I might never be able to get it because I'm cisgender, but I was wondering if some of you would like to take some time to share their experiences with me so that I can understand you a little bit more."
Basyl_01
Nuances
"I know I can look up the definition of it, but why is 'queer' part of the acronym? Doesn't it encompass 'lesbian' and 'gay?' Is there a nuance I'm missing?"
Ok-Ninja1040
"One of the unintended benefits of the term 'queer' is that it's a good way of saying 'Not straight, and it's not really important for you to know why or how.'"
-CoreyJ-
Hello There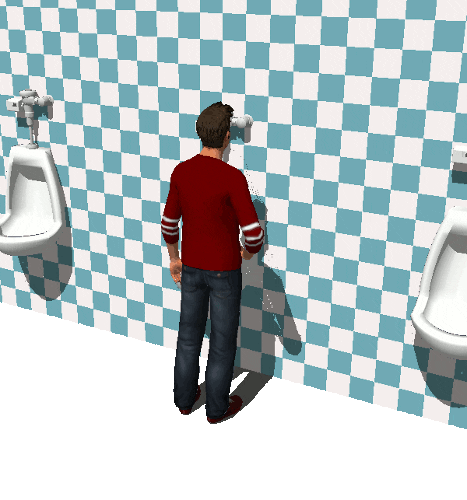 Art Peeing GIF by badblueprints
Giphy
"Is it ok to use adjacent urinals/talk at the urinals if you two are dating/ married?"
CashmeoutsidePearl
So far, nothing here seems offensive.
You Like It?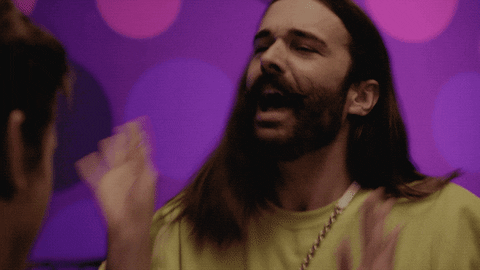 Fab 5 Netflix GIF by Queer Eye
Giphy
"I wanna ask them every time an LGBTQ+ character appears in fiction, if they felt it was a good representation or not."
NoStressAccount
Pleasure Principles
"Do asexual people not want sex/don't feel horny, but still get butterflies in their stomach for a person they like? Or does that mean they don't have crushes/attraction in any form?"
skootch_ginalola
"Each person is different but a lot of asexual people still have crushes and can still be in love with people. Asexual people can be in happy and healthy relationships."
"Some asexual people might still find pleasure in sexual activities but they might not focus on sex in life. Not all asexuals are sex repulsed. But some are. There is asexuality and people who are aromantic. Aromantic people don't feel romantic attraction to people, but might feel sexual attraction. Some people are both asexual and aromantic."
ArcherE14
Chosen at Birth
"Why is intersex included when it's a physiological/chromosomal variation and not a sexual/gender orientation? Sorry if I worded it wrong."
Fluffy-Ad342
"Intersex people often have their gender chosen by their parents at birth and so tend to have experiences very similar to trans people. Often it even has to be corrected later in life with surgeries and hormones. It's the variation from the normal binary gender/presentation of that, which aligns them with the queer community in most cases."
Yaboijustlikesgoats
Identities...
"For non binary folk: I'm having trouble wording what I want to ask, like, why I guess? I identify as a woman but don't fit in with the typical stereotypes or gender roles, but I still consider myself a woman. I don't feel like activities, or behaviors, or clothing or whatever has to have a gender to it, so why specify that you don't identify as man or woman? Idk maybe because it's not something I've struggled with, it's hard to wrap my head around! Either way, I 100% support anyone who identifies any way!"
meowing_cat93
Extra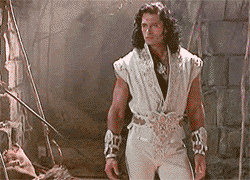 Gay Hearts GIF
Giphy
"Do you have to pay an upgrade fee to go from the LGBTQ membership to the LGBTQ+?"
ticklemejesus420
"Omg dude, you can get it for free with Amazon Prime! You didn't know?"
Araskog
I Like You
"How do you know you are attracted to the same sex? I personally wanted to know this because I am struggling with my sexuality. I have an attraction to men at least as far as I know. But I am constantly going back and forth with women. And it's been very confusing. So I guess it may be how do you know if you're attracted to anyone?"
Plush_Orchid
Ask all you want. Just be respectful. It's easy...
Want to "know" more?
Sign up for the Knowable newsletter here.
Never miss another big, odd, funny or heartbreaking moment again.
Citizens can tout patriotism all day long, but that doesn't mean there are things about their country they're secretly ashamed of.
When comparing their homelands to other parts of the world, it's clear that there is always something that can be improved upon.
But how much power do people actually have to make significant changes to deep-rooted brutal policies and customs in various countries?

Curious to hear examples of these, Redditor UtTeR_cArNaGe asked:

"What do you find most embarrassing about your country?"
Notorious Autocrat
"The most embarrassing thing about my country is that we allowed Putin to run it for twenty years. Ridiculous."
– the_amateon

Under Incompetent Rule
"Corruption in Croatia. On all levels. And they blame war, which ended 27 years ago, for a bad situation. Truth is, politic parties (left, middle, right, all of them) hired incompetent people to work high position jobs (and all other jobs), so with their incompetence they are destroying everything, from economy to will for living."
– oriontrail
South Of The Border
"The fact that drug traffickers basically own the country, having 8 of the most dangerous Citys on the World. Be only known for southpark jokes."
"The previous president bought a mansion that cost 800 years of minimum wage."
"Oh, And also because one guy of our country extinguished the eternal flame under the triumphal arch in Paris, with his pee..."
"It's not that hard to find out what country it is ;)"
– trestristestigresy
Blame It On Colonization
"I come from India."
"The corruption is just aweful. We tend to blame things on colonisation but we aren't evolving as people. Politics is the dirtiest thing in our country and fixing it could help with a lot of things."
– mrs_robpatt

The statistics are horrendous.
Caring About Our Veterans
"How everyone is all 'Support Our Troops!!' but as soon as they get home, no one gives a sh*t about them. Think about how much money is spent on the military and think about many veterans have severe mental health issues and/or live on the street when they get out."
"Also, many in the military don't join for pride of country. They join because they're targeted, recruiters going into schools and making all these empty promises."
– Odd_Sky7089

Treatment Of Children
"That children are being killed for the arguments and view points of previous generations. Yet no one can seem to understand that it is no one's land if the children in both sides are being killed before they can even grow up to inhabit it. Palestine."
– Mona_Moans

All About Perspective
"The fact that we're so focused on our differences with each other that we're not willing to look at how much we actually have in common with one another."
– TarheelTiger87

Immature Politicians
"That our politicians behave like children in kindergarden? 'Oh there was an illegal trade of 100.000.000€? I haven't heard about it yet' 'What? I'm supposed to be the bad guy here? Look how bad the others are!' and this repeats every year. No content in their speeches besides ranting about each other."
– blanklikemybank

Highest Percentage Of Inflation
"You think 8% inflation is a lot? How about %60 and growing bigger inlation? That's what my country is facing. F'k anyone who's responsible for that f'k-up."
– yzrIsou
These Redditors discussed the unfair treatment of women in their countries.
Gender Disparity
"The fierce opposition to gender equality. We fall far behind our neighbors just in terms of legislation. I am a second class citizen in my own country and I get to live every day of my life knowing that the majority of people around me want it to remain that way."
– PonderingMyOptions

The majority of the complaints were about corruption.
Unsurprisingly we are not alone in that regard.
Want to "know" more?
Sign up for the Knowable newsletter here.

Never miss another big, odd, funny or heartbreaking moment again.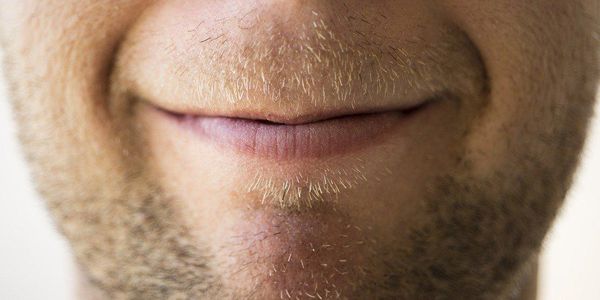 As much as we're not supposed to feel satisfaction upon observing the struggles of other people, it can be hard to resist a silent, internal fist pump when some blunder occurs immediately after we tried to help the person prevent it.
It is all a result of stubbornness.
The person we're trying to help is stubborn. They think they know the best way to do something, or the exact information required for a given moment.
And, on top of that, they think we're being stubborn when we try to intervene.
So all of our attempts to help fall on deaf ears. And the results can be as calamitous as they are satisfying.
TenaciousBrit asked, "What's your 'I told you so' moment?"
Many people chose to talk about the times their friends or family ended up producing some truly entertaining physical comedy.
And the laughter was only enhanced with the knowledge that they'd just predicted the whole thing.
ZAP
"Was picking beans with my sister and mom. To this day I still don't know why the fence was electric but it was. I touched it and I got zapped. It wasn't too bad but it hurt. I jumped away and my sister saw me, I said that it was an electric fence."
"Of course she just thought I was pranking her. I was trying to tell her the whole time we picked beans but she didn't believe me. Right at the end she touched the fence and she didn't see it coming at all... Her face was just like, 'Oh shi-' "
"Loved the car ride home, 'I told you... Idiot.' "
No Babies, Two Hurt Backs
"My sister and I were out sledding when we were kids at this place with a really steep hill. I had unknowingly gone down a sled path that had a jump in it, and when I landed it really hurt my back."
"So when I got back up to the top of the hill I told my sister 'don't go that way, the jump really hurts.' She called me a baby and didn't believe me that it really hurt so she decided she would go down that path on her sled."
"Well, she hit the jump and didn't get back up, turns out she fell so hard she had broken her leg. When we finally got her back up the hill and to the car, I got to tell her 'I told you so.' "
Drenched.
"This dumb a**hole woman wouldn't leave the llamas at our petting zoo alone, even after I warned her."
"Eventually they had enough and spit alllll over her. Green goopy spit from head to torso."
"She threw up a bunch and I laughed. Until I smelled it and then I was retching too."
-- craxiom0
Others recalled the times they trusted their instincts, only to be gaslighted by medical professionals.
But they did, eventually, get the help they needed. And the mixture of pride and frustration toward the other doctor was palpable.
Non-MD Spouse
"Had a weirdly dark freckle. The color of chocolate. I showed spouse and he called me a hypochondriac and if I go to a doctor, I'd be wasting their time."
"I went to the dermatologist. It was melanoma."
-- weaponizedpastry
Years of Itchy Apples
"Since I was 14, my throat got itchy when I ate apples. I told my mom but she thought I just didn't want to eat apples and forced me to eat them."
"Went to the doctor's office and got a test for allergies."
"Turns out, I'm allergic to apples, peaches, and many other fruits."
-- CayonSalad
People Break Down The Best Loophole They've Ever Exploited
This Was a Baby We're Talking About Here!
"My newborn baby was projectile vomiting after every feeding. I took her to the doctor several times, always ended up being sent away with suggestions to try a different formula. I tried like 4 different ones, no change."
"The 4th or 5th visit, they sent me away again with the same recommendation even though I pleaded with them to figure out what was wrong with my baby. I left the office and drove to the ER instead. She ended up having emergency surgery that day."
"The surgeon said she would have starved to death (or maybe dehydrated?) had she gone much longer without the surgery. I gave the doctors in that office a piece of my mind."
Dirt: Not Always the Answer
"Went to the doctor on and off for breathing problems to no avail. A lot of 'rub some dirt on it' mentality. Wound up in the ER as a result of an asthma attack. Kept the bracelet on and everything when I went back the next week to see him."
"Not as satisfying as I would've hoped."
NOT Hookey
"I told my mom (who is a nurse) that I am sick and she said I was lying. After 2 months and a lot of blood coughed up she took me to the doctor. I had pneumonia and a double ear infection. I also had a bunch other issues that I can't really remember. I had to take 7 medications and have to use a nebulizer daily."
"That was the biggest I told you so moment I ever had."
And some people discussed the times they knew or predicted a piece of information, but couldn't seem to persuade someone else through dialogue or conversation.
But, of course, the truth always came out.
Chose the Wrong Partner
"Lawyer here. Fired a partner who I found some real irregularities in their spending habits vs. what they were making after he couldn't provide a good answer to where it came from. Other partner left and started a new firm with them because they disagreed with my decision and refused to look at the evidence."
"Turns out he stole 500k of a clients money, got disbarred, and is now facing prison time. I told her to look at the evidence and she didn't listen. 🤷🏼♂️"
Sweet Victory
"Someone started talking about a bottle of Newman's Own salad dressing while at dinner with my family and I said something like 'I'm pretty sure that was started by the Actor/Race car driver Paul Newman.' to which one of my siblings replied 'No it was someone else.' "
"I grabbed the bottle and turned it around and started reading the label out loud. The first sentence was 'Paul Newman's career was acting, but his passion was auto racing.' I stopped reading after that."
He Knew Immediately
"Bed frame wasn't properly lashed down while moving, partner insisted the weight of the frame would keep it in place."
"Flew into the middle of a major intersection on a left turn. We dodged four lanes of oncoming traffic to collect the pieces."
"I fixed my partner with a look that could peel paint, and he said 'I know, I know, you told me so and you're right. I'm sorry.' "
"I still give him sh** for it every time we move something. It's funny now, but god damn was I pissed at the time."
Power Blinders
"Any time I'm asked to give an expected time to deliver on a project, give an honest assessment, and then told that estimate seems too large and the bosses give a much shorter timeframe."
"My original estimation is nearly always the more accurate of the two. Why ask questions you don't want to know the answer to anyway?"
-- calabain
Coulda Used That
"I spent months telling my mother to get a dash camera, I even sent her a link to a cheap one on Amazon so she would at bare minimum have something, some time later she got a new car and in less than a week she got into an accident (she was fine), but because she couldn't prove that the other driver was at fault their insurance company would only pay for some of the damage (car was totaled)."
"The worst part is that she still hasn't gotten a damn camera..."
-- DHA_Matthew
Believe the Dog Owner
"I once owned a dog who was very stubborn and independent. She lived a feral life in the mountains as a young pup, and I feel like that played a role. She felt more like a roommate than a pet."
"She was having heart trouble when she got older so she had to get a chest scan at the vet. These two men came out to get her, so I gave them a heads up that she would absolutely dislike being flipped on her back and held there for the scan (flipping a dog on it's back is putting it in a pretty submissive position)."
"One of the guys interrupted me and basically said they were professionals and I had to just let them work. They snapped a muzzle on her and took her to the back."
"A few seconds pass, then I hear a crash and a few yells. One of the guys who took her comes out and sheepishly asks for my help."
"It turns out as soon as they flipped her on her back she kicked out of their arms, unclipped her muzzle, removed it with her front paws, then made a mad dash for freedom."
"I caught her roaming around the back of the vet's office and she was perfectly well behaved while I held her for the scan. I felt bad for two guys she escaped from, but I had tried to warn them."
-- MrBigTimeJim
Talked Out
"I've talked about this cheating scandal at my high school before. Something I never mentioned was my friend was about to ask for the answers to a test that he really needed."
"Told him not to do it, wasn't worth and all. Thankfully, he didn't do it. When the whole scandal came out, three kids got expelled, eight suspended, I know a dozen more were caught but I don't know what happened to them. My friend's teacher ended up giving him and a few other kids an A just for being honest. Apparently, he was one of the few kids in that class that didn't cheat."
-- Hidden24
We can draw a couple of lessons from this list.
First, know that, at the end of the day, you can only do your best to share your opinion. You need to accept that they're going to do what they're going to do.
Second, when someone tries to give you advice, maybe take a moment to listen.
Want to "know" more? Never miss another big, odd, funny, or heartbreaking moment again. Sign up for the Knowable newsletter here.