Hundreds of books on parenting are available for those seeking guidance and recognition for their efforts in successfully raising a child.
Yet, despite all the research available in helping a first-time parent – or even an experienced one – all parents slip up at one time or another before they becoming empty nesters.
But there are those slip-ups that end up having traumatic consequences a child will never forget long into adulthood.

Curious to hear about the residual effects of bad parenting, Redditor FernK21 asked:

"What was your parent's biggest mistake in raising you?"
Kids subjected to yelling and violence made for a traumatic upbringing.
The Unwilling Messenger
"The way they used to communicate through me because they wouldn't speak to each other after they seperated. when I had to deliver a message from one parent that the other one didn't like, I was the one who was yelled at, and both of them asked me to side with them instead of the other. there was no way to win, because I always either made mummy sad or daddy sad. good times."
Berating
"Violently screaming at me for bad grades or poor performance in sports."
"I think it had the opposite effect where I became afraid of making any mistakes, which would lead to more mistakes. Feel like if your kid is underperforming in any way, there's a way to talk to them without making them feel stupid for f'king up. There are better ways to motivate them."
The Silent And Complicit Mother
"My mom never stood up for herself or us, and let our father scream at us and take his anger out on us. She's still with him and won't apologize for letting him mistreat us."
Some parents seem to have a difficult time setting positive examples for their kids.
Neglecting Trauma
"They let their fear of dealing with their own trauma turn into causing and ignoring mine."
"So true. And due to that fear they pretended that they had dealt with their trauma which made it even harder to have any kind of meaningful conversations about it."
Self-Doubt
"Never admitting that they did something wrong. An example is that when I was in second grade my mom would literally yell and scold me because she thought that HAVE was spelled HAV, and that also confused me with the word HAD. Even though at school the teachers and everyone else spelled HAVE, when I got home she would scold me for spelling it correctly until I told her that that's how everyone else spelled it. She just looked at the paper and never said a word about it again."
"So now I always think that whatever I'm doing is wrong or if something did go wrong and was clearly out of my control I still get nervous."
Some parents were over-protective, while others were completely neglectful.
Living In A Bubble
"Wayyyyy too sheltered. I will definitely shelter my kids to an extent and raise them right but my parents took it to the extreme. I was only allowed to play with religious children and wasn't allowed to watch movies besides basically Disney movies until I was in High School. This led to a pretty rebellious phase when I was around 15 that I think could have been avoided if my parents weren't so strict."
Overly Protected

"Sheltering, trying to protect us from everything so once we got older we had to learn how to communicate and have relationships with people who already knew how to do all those things. Really messed my brother and I up mentally and I feel guilty for resenting my parents.."
– emetrn

Developing A Phobia
"My mom was always warning me to be careful whenever I'd pick up something sharp. Scissors, a knife, a razor, whatever. That's sensible, but she'd have this tone of voice that she was sure I would cut myself to the bone, every time. And she'd give those short sharp gasps whenever she actually saw me use something sharp. As a result I have a mild phobia of sharp things."
"Also, my parents did their best to steer me away from a career as any sort of artist, because not very many artists make enough to live on. Which is, again, true, but the way they said it kept me from learning how to draw, or from taking my music lessons seriously. I mean, if I'm not going to make a career of it, why bother? But now I want to draw or pain, and have no idea how, and who knows, maybe I'd have been one of the few that could make a living at it."
– Coygon

Poor Diet
"Taught me nothing about nutrition, let me eat junk, and made excuses for my obesity. Took me 10 years as an adult to finally take responsibility for myself and shed the weight."
– rawbface

Laziness

"Spoiling us and always doing the chores. We ended up being lazy mfers. I'm currently procrastinating writing this."
There is no doubt raising a child comes with a unique set of challenges, and even a well-reviewed self-help book can't offer a definitive method in overcoming those obstacles.
Extreme examples in this subReddit reflected a parent who was either woefully ignorant or constantly prone to anger.
But for the parent who has nothing but the best intentions for their child's well-being and aim to constantly try to do better, I tip my hat.

Keep reading...
Show less
Parents really need to think before they speak. I'm not saying not to discipline or call out bad behavior from children but, what one may think of as positive critique may actually be detrimental action. Children, no matter what age, soak up all of our parents' language and thoughts. We can't help it. All we want to do is be loveable. But parents need to realize... everything in reaction matters.
Redditor
u/Few_Reading_4822
wanted to hear what children should not have to hear by asking...
What is the most toxic thing a parent can say to a child
I am lucky enough to not have had a toxic mother; my stepfathers, those are different stories. Sometimes I did deserve a punishment or three but actions cross lines fast. Malicious behavior is easy to dish out and too often not recognizable as toxic. Let's look for signs...
Useless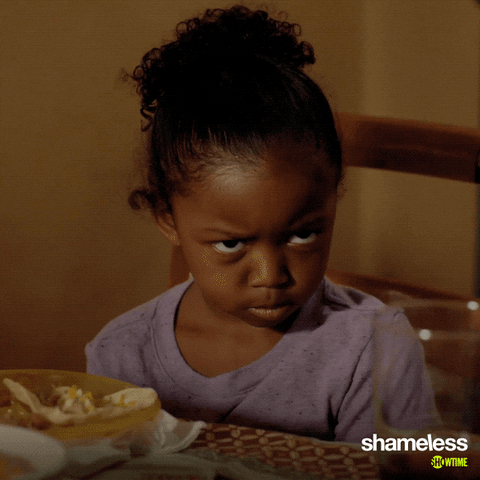 Angry Season 9 GIF by Shameless
Giphy
That i'm freaking useless and can't do crap because I couldn't open a jar of tomato sauce for my mom at 1am.
Peace Out
"We're moving and you're not welcome."
This is what my dad said to me while blackout drunk, after he took my sister's pizza that I made, ate it in front of me, and then threw the pizza at me after I asked him why the hell he's like that and walked away. We were supposed to be moving to a new place the next couple weeks after this fight.
Don't Speak
In my experience, divorced parents that say stuff like :
"Don't talk about that to your [other parent]" "Tell your [other parent] this" "Your [other parent] is trying to manipulate you." "You see what [other parent] did ? I'm not saying you should hate them, but isn't bit messed up that they did that?"
It really screws with the kid's head. If you're ever going through a divorce and have children, please find a way to sort your crap with your former spouse without involving your children more than necessary.
Get Out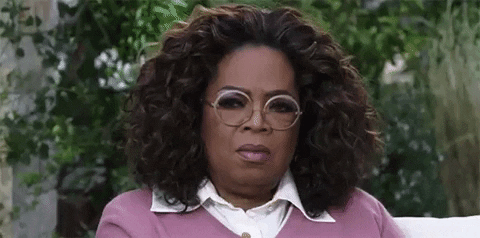 Oprah Winfrey Reaction GIF
Giphy
"i kicked your mom out and I can kick you out as well."
Oof. That is a lot of pain to process and digest. This is proof that everyone really shouldn't procreate. Being a parent is a responsibility you need to be able to handle.
Excuse me?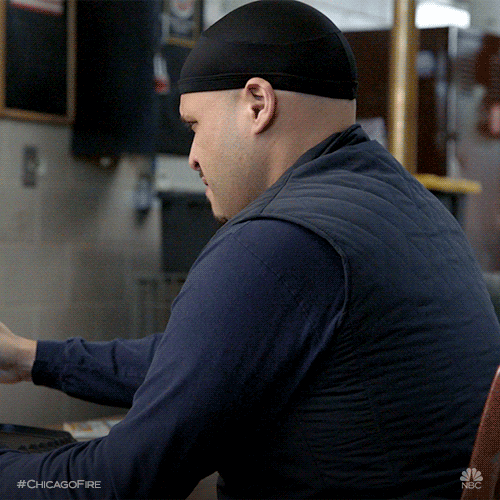 Excuse Me What GIF by One Chicago
Giphy
"So you're saying that I'm a bad parent" in response to any form of help-seeking of constructive criticism was the worst for me.
LIAR
My dad made my mom choose between me or him when I was 15. He was angry I wouldn't give him my email password so he could change it and block me from having any friends after I changed schools.
My mom without hesitation told me to leave. It was winter. I had no coat. I wandered around town then slept under the stairs of the building they lived in.
Eventually that night my father gave my mother permission to let me back in.
I told them about this trauma when I was 25. They both screamed at me & called me a "freaking liar" while I cried. I'll never forget the trauma of my mother telling her child to leave and choosing her husband. Over an email password.
"THIS ONE TIME AT BAND CAMP"
Constantly comparing you with your older siblings, and extremely different treatment. It makes you feel inferior to them and like no matter how much you try or do, it will never be enough.
Omg, this hits the hardest with me, I'm so sorry. The "THIS ONE TIME AT BAND CAMP" makes me furious; parents bullying is so incredibly harmful and takes away a child's sense of security almost immediately. I can't imagine telling my child that after they are trying to share their life with me and are excited to do so. So sorry, I hope you have found your safe place.
OK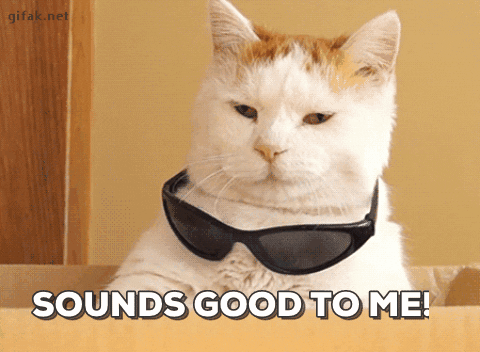 Sounds Good GIF by Leroy Patterson
Giphy
Okay
Over and over again for years and years. Any accomplishment any trial passed any challenge won.
Just "okay".
What have we learned? Not everyone is cut out to be a mom or dad. That may feel like a heard truth but it's necessary. Kids are trying to be the best they can be for you. So just proceed with compassion.
Want to "know" more? Never miss another big, odd, funny, or heartbreaking moment again. Sign up for the Knowable newsletter here.

Keep reading...
Show less
We've all heard how parenting is a full-time job. So it's not surprising to learn that parents have discovered plenty of quirks and methods to make things just a little bit more efficient during that eternal slog.
Sure, taking care of one's kids is an absolutely heartwarming, unparalleled joy at times. But parents are humans too, and they cut corners to make things move along or to generate an outcome they prefer.
Unfortunately, some of those shortcuts can have long-term side effects.
A group of Redditors gathered to share the examples they knew all too well.
Capable-Parsley2368 asked, "What 'parenting trick' can actually f*** up a child?"
Many people described the ways parents, to make their kids behave in a desired way, do things that are a bit emotionally manipulative.
It's a kind of "at all costs" approach that can be damaging.
The Adult in the Room
"Giving kids the Silent Treatment when they're in trouble, honestly teaches them to shut down when things get difficult rather than talk things through."
"I am personally unlearning that behavior to this day because of how often my mom did that."
-- hazey227
Inflicting Fear
"Pretending to ring the police when you've done something bad." -- Scoobyginger25
"Scare tactics. My mom was always telling me horrible stories to scare me not to do things. Like yes I get it, I won't play by the train tracks or the canal but it seemed like everything I wanted to do had a scary story to go with it."
"Even when I was going to college and trying to decide on a career. Oh you don't want to do that because so and so did that and are now homeless, divorced, depressed, etc." -- zeldessa
Dropping a Bomb
"My mom would always tell me right as i was heading out the door for school that i was in trouble and we needed to talk when i got home. She would never give any clue to what it was but would let me know i was in some sh**. I'd spend the entire day wondering what i did wrong and thinking i was a bad kid.
"9 out of 10 times it had to do with my grades, school was a huge struggle for me."
Beware of Bullfrogs
"My dad would take us camping a lot. He didn't want us getting lost in the woods so he would tell us the sound we heard (bullfrogs) was actually a water monster that will drag you underwater or deep in woods to eat you."
"I think most old school parenting was terrifying your kids to keep them out of danger."
Other people discussed the times their parents were blatantly dishonest. These Redditors didn't always notice the truth at the time, but 20/20 hindsight sure clarified some issues.
Just Say No
" 'Next time' promises to make the child not complain, but are never fulfilled. It only leads to trust issues." -- macncheese_z
"They also lose their power quickly when the kid knows there will be no 'next time.' Which makes them fight harder for 'this time,' causing the entire goal of promising 'next time' to go unfulfilled along with the trust issues."
"Which is what I like to call an 'epic gamer move' " -- KalebMW99
The Hot Gossip
"Reading diaries or journals, (text messages, emails). It's a huge violation of trust and will cause kids to bottle emotions up instead of expression through creativity. If you think something is wrong or that they are in a bad situation choose to sit and talk with them in earnest."
Convoluted, Indirect
"Extreme euphemisms that are almost lies to make bad news less harsh." -- kaida_notadude
"Seriously. Just tell the kids whats going on. If you want to soften the blow, take them out somewhere nice to put them at ease, but give them the truth."
"Kids can handle a lot more than we give them credit for, and telling them the truth without blurring it all up with euphemisms helps them process information more clearly." -- CaptainHindsight212
Last, some people realized that their parents had good intentions, but totally missed the mark about implementing them. These parents wanted what they felt was best for the child, but getting there, they did the worst.
In Your Ear Forever
"Putting down your child to 'motivate' them. My parents never gave me positive reinforcement, they'd be quick to jump all over my mistakes and they even told me that I was faking my grades when I got the straight A's they wanted."
"It didn't do anything except sow the seeds of self-doubt that I still have to this day."
Creating Hierarchies
" 'You see that child Timmy? Be more like him.' Made me insecure and feel beneath everyone." -- Madam-Vixen
"My moms logic is that it pushes me to do what the others do as well. What really happened was i felt they would rather have the other one as their child not me" -- mizukata
Doesn't Have to Be a Transaction
"Cleaning your room as a punishment or something to hold over your kid if they want to do something fun."
"This will give your kid the impression cleaning their room is a bad thing. Treat it as something you both can do together, encourage them to do it because they want to. I've decided that I will always help my kid Clean his room solely to achieve the goal of a clean room, that's it."
Hopefully, a thread like this will shine a light on the intuitive, but problematic, approaches to parenting. Maybe you're thinking about kids or have some of your own.
Take it from these folks that even the minor things can add up.
Want to "know" more? Never miss another big, odd, funny, or heartbreaking moment again. Sign up for the Knowable newsletter here.
Keep reading...
Show less
I truly think that to become a parent, you need to take some sort of class or pass a test first. So many parents make the dumbest mistakes, and unfortunately, the kids of those parents sometimes pass that stupidity down to their own kids. The circle of life. However, there are kids out there that are there to stop the parents in their tracks
Here are some crazy, stupid stories from the sons and daughters of Reddit. Enjoy it, or at least try not to cringe.
U/Bac0nLegs asked: What's the dumbest thing you had to convince your parent NOT to do?

​First off are the things that are just plane unsafe. These parents are lucky they didn't get hurt.
Nooooooo.
My dad texted me a few months ago and said that he found mushrooms in his back yard, and that they were magic mushrooms because when he bruised them, the flesh turned blue. That obviously meant that they were safe. He used to do a ton of drugs when he was young.
I quickly told him not to do that, Googled an article about mushrooms, and sent it to him straight away.
I had to convince my 68-year-old father to not consume strange blue mushrooms in his backyard because then he would f*cking die.
You'll shoot your eye out!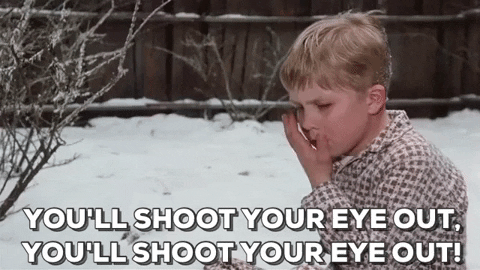 A Christmas Story GIF by filmeditor
Giphy
I love my dad, but he is not safe with bb guns. He looked down the barrel of one once when it was cocked and loaded.
Just last week I had to lecture my 60 yr old father after he took his new little handheld pellet gun and shot at the stop sign, ended up hitting the neighbors house. Thank goodness it didn't hit a window but still, you cannot go to the road, point a black hand gun at someone's home, fire and expect no one to be upset! I don't care if it's just a pellet gun! He's so lucky they didn't see and call the cops. I hate to say it but it's white privilege at its best.
People Break Down The Best Loophole They've Ever Exploited
Please go to the hospital!
Not to stay home and not go to the hospital after falling on the ice and getting knocked out for a couple hours.
"But I don't have insurance!" she complained, as her main reason. Mom, you should have insurance. At your age? Yeah, you need insurance.
I really can't convince her to go to the hospital in general if she has a medical issue that needs to be checked out. It's a 10-minute drive from her house and yet I can't convince her to go into her car and drive herself there. It's kind of sad, since many other people have to make the same decision: go see the doc and pay tons of money, or live with the affliction because you can't afford it?
​It's amazing how often older people get scammed. Luckily, they have their kids to save them.
Stay away from MLMs and pyramid schemes!!!
I have TWICE had to talk my dad into not giving money to a pyramid scheme. He's not a dumb man, he just gets really desperate and hopeful. There's nothing sadder than having to poke holes in an old man's dream.
I was able to stop my mom from investing in the preacher's investment vehicles once but as soon as I moved away he scammed her out of 12k. He sold her on a stupid "inspired" selection of funds that went tits up within 8 months. Church preachers are super predatory people and I still don't understand how my mom could believe that a man who had no financial literacy or college education and was "reformed" meth addict was trustworthy.
We need Kitboga...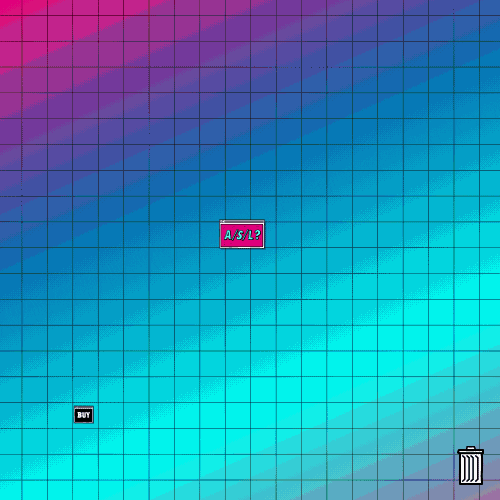 internet asl GIF by Wet Cement
Giphy
I walked in as my dad was on the phone with someone after his computer got that stupid pop up that he had a virus and needed to call someone to fix it over the phone. I'm honestly terrified of how susceptible my parents seem to be to scammers.
My mom's friend did this. It said she had a virus and to call the number. She called and they told her for a mere $400 she could get year long virus protection on her computer. She paid with her credit card. My mom thinks she had doubts right after paying and that's why she called her. She bragged about the new awesome virus protection she'd gotten. My mom told her it was a scam and that she needed to call her credit card company. She didn't believe her. She called more friends, one who was a computer expert, and they all told her it was a scam. She admitted her mistake and called her credit card company. She's normally very smart but not with computers. Unfortunately, she died of Covid this year. No one is sure how she got it.
That is absolutely insane.
My bio dad almost handed over his patent rights to a woman who is conning him $300+ a month for spiritual advice. She's seriously wanted him to sign a contract where she would receive royalties from him for guidance counseling. To break the contract she could choose the gross profit of any 3 months and he would be required to pay 25x that amount. It took the entire family threatening to disavow him if he continued to speak with that woman for him to finally break ties.
Thank goodness his kid is there to protect him.
I had to cry and beg my father not to let his thieving "girlfriend" move in with him. At the time I didn't know she'd literally stolen from him (although he DID know.) I thought she was just a constant source of stress, who he kept giving money to for various outlandish "emergencies."
Later, he admitted that she'd stolen valuable items from his house. Eventually, he wised up and filed charges. He's in a much better place now.
​And of course, sometimes we have to prevent our parents from making the dumbest life decisions.
It's high school romance all over again.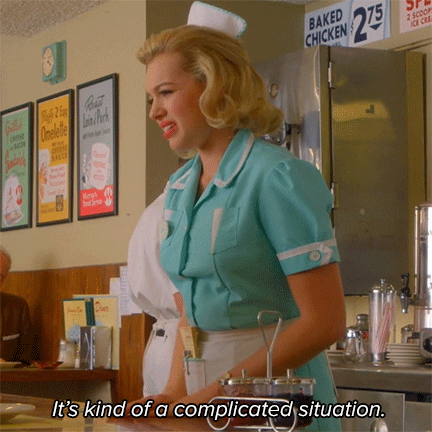 Confused Cbs GIF by Paramount+
Giphy
Updating their relationship Facebook status to "It's complicated" anytime they would fight over something as little as what to order for dinner.
And then when people ask about it they're like "I don't want to talk about it, please respect my privacy".
Bad idea.
Elderly mother with Crohn's disease, also very religious, had to convince her not to resume fasting for Lent after she had intestinal issues from something that she did eat... she's 85, it's not an obligation to fast at her age and in her condition. Oi yoi yoi.
Beyond forgiveness.
Had to convince my dad that cheating on my mom for the second time was a bad idea. Came downstairs to hear him talking on the phone in the living room and saying things along the lines of "well it'd just be nice to have someone to spend time with".
He heard me come downstairs and decided to take the phone call outside. The dumb*ss thought that he'd be out a earshot just by closing the screen door to our patio. That sh*t ignited a flame within me so I just sat there at our kitchen table for him to come back inside. Once he did so, I simply asked him, "What in the f*ck was that?"
To which he had the audacity to act as if I was the a**hole for calling him out. He then spent the next ten minutes trying to justify his actions. Needless to say that I've lost a lot of respect for my father, especially when he tries to portray himself as a man of God. There's no forgiveness for something like that. I made the mistake of forgiving him the first time he cheated on my mother, but luckily I caught him before he tried to do it again.
It's insane how susceptible the older generations can be to things like this. Sometimes it's the kids that have to teach the parents, rather than the other way around.
This is definitely a universal experience. Luckily, they have us to make sure they don't get scammed or hurt.
Keep reading...
Show less
I'm sure we all remember the excitement we felt as little kids when we lost a tooth. The concept of getting money from the Tooth Fairy for simply getting rid of a baby tooth was enticing to a child who knew nothing about money, and when we become parents, it's a fun thing to pass down to our children.
Here are a few funny stories from parents on Tooth Fairy duty, courtesy of Reddit.
​Some of the funniest stories come from the kids trying to catch the Tooth Fairy in the act.
Outsmarted.
Once, my son got the bright idea to con the tooth fairy. He made playdoh teeth and left them. As he was totally naive about this, he shared his plan with me. He anticipated untold riches! However, the fake teeth only yielded fake money - chocolate coins in gold-colored foil!
I did that once as a kid with a little shred of popcorn. Since I didn't tell my parents, it was still under my pillow the next few mornings. I figured the tooth fairy wasn't fooled, so I wrote an apology note for trying to trick her.
Everything is explainable by magic.
I have 3 kids and it's not hard to do it without waking them. Once the kid lost a tooth at night and we didn't have anything smaller than a $20 so we told him that means he lost a super special tooth.
The other parents in his class heard about it and were annoyed with us because their kids thought it was the going rate.
When my middle kid got money for his first tooth he tried really hard to loosen another to make a quick buck. He swallowed it at lunch and was so upset but we paid him anyway and told him the Tooth Fairy could use magic to get it.
Logic.
My youngest had the idea that the tooth fairy wears a blue sparkly dress. He would ask me if I was the tooth fairy so I let him look through my closets. No blue sprakly dress.
Next summer was my parents "turn" for a visit and what does my son find in my mama's closet? A blue sparkly dress! Grandma's the tooth fairy!
That's a smart 3 year old.
My daughter (younger than my son) saw her big bro getting loot for his newly lost tooth. She was maybe 3 years old and wanted in on the action. I caught her putting something under her pillow one evening and said, honey what are you hiding under your pillow? She looked at me and whispered "magic coins". I said uhhh, what? She had placed Chuck E. Cheese tokens under the pillow and when I asked why, she said that if she left some money that a secret fairy would come and leave her some teeth.
Of course, that night I chipped small pieces off a block of Parmesan cheese and dipped them lightly in ketchup "blood", placed in a bag and made the exchange.
A much better deal than being out a five spot every time my kid sheds a tooth.
This is so wholesome.
Years ago, my son decided he was going to catch the tooth fairy on camera by setting up his tablet to record in his room. When I walked in, I saw what he had done and walked over to it and knocked it face down. See, his tablet recorded in 30 second increments. So standing behind the tablet, I took a picture with flash on so it would light up a room like the tooth fairy. Counted to 30 and stepped out.
The next morning I scrolled to find the places with me in it and deleted them before he woke up. The result was a few dollars under his pillow and a video with a flash of the tooth fairy showing up. He was so excited!
Perhaps the funniest stories come from when parents forget to make the switcheroo.
Gotta come up with a good excuse.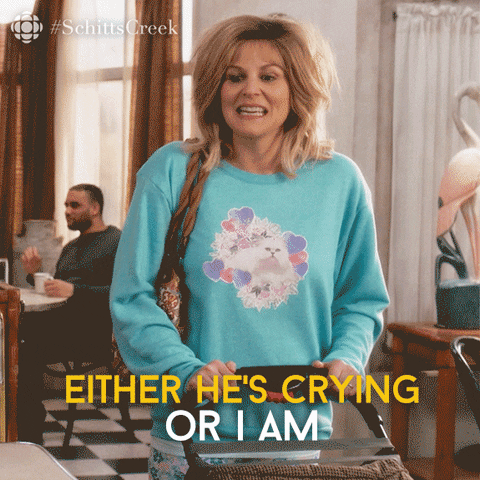 schitts creek crying GIF by CBC
Giphy
When my daughter lost her tooth I completely forgot to do the swap and she told me the next morning, I made a letter from the tooth fairy explaining how she couldn't leave her money because of how messy her room was that she hurt herself trying and would come back when her room was all tidy. Gave me time to get some cash and a reason for her to tidy her room.
A serious problem.
I don't have kids but here's the story on how I found out the truth.
I woke up in the morning looked under my pillow and tooth was still there, no money. So I of course told my dad later on and he straight up said "oh crap I forgot" and pulls out some money and gives it to me...
No explanation no fancy story no nothing, I didn't even question anything. But I was pretty surprised
Edit: they never were into the whole Santa, tooth fairy, Easter bunny, etc. They even said "if you see a fat white man coming down that chimney there's gonna be a serious problem"
Nice save.
My husband and I fell asleep and forgot to take the tooth and leave money a few weeks ago for my 6 year old. My brilliant husband was like "it's because of covid". So we told her the tooth fairy wasn't collecting teeth because of covid and was just sending kids robux (currency in the game Roblox that they play) in lieu of leaving money under the pillow, due to social distancing requirements. I quickly added $10 worth before she logged in to check, and she was thrilled.
I don't know how they do it, but sometimes kids just manage to not notice anything through the entire ordeal.
That's slick.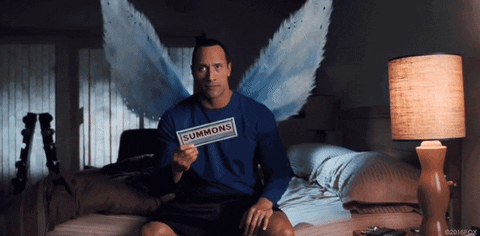 dwayne johnson wings GIF by 20th Century Fox Home Entertainment
Giphy
I'd do it right in front of them without them noticing.
I had a very small velvet beggar's purse type of bag for the kids to put their tooth in when they came out. I actually had two of these bags but they didn't know that. They'd put their tooth in the bag then put the bag under the pillow. I'd have the other bag with money in my pocket.
I'd sit on the end of their bed and talk or read a story for a few minutes. Then I'd say it's time to go so I'd stand up, lean over them to kiss them all over their face and hug them using one arm while swapping out the tooth bag with the money bag. Never got caught.
The Tooth Rat sounds terrifying.
When I was a kid my parents told me about the tooth rat, not the tooth fairy. We left our teeth behind the bedroom door instead of under the pillow. Now I know it was because they tried to test the pillow thing and I woke up.
The best part about being a kid who believes in the Tooth Fairy is when she manages to slide us more money than we expect. I remember getting $5 once and getting so excited! It's the best when the magic is still there.
Of course, we all eventually grow up and find out the truth. But until then, it's fun to believe in something so magical
Keep reading...
Show less