There are so many companies and products that have fallen by the wayside as time marched on.
Some companies we never thought we'd live without.
Some, we're glad to see crumble... I'm looking at you Columbia House.
Who else thought CDs for a dollar sounded too good to be true?
It's always surprising when you stumble upon a company or store still open that you could've sworn had shuttered long ago.
If only I could find a Shoney's.
Best breakfast buffet ever!
Because I certainly don't need anymore Amway.
Redditor HRJafael wanted to know who still has their doors open and has some staff, so they asked:
"What 'obsolete' companies are you surprised are still holding on in the modern world?"
The other day I saw a Radio Shack. I thought it was 1999.
What's next? A Circuit City?
Who is She?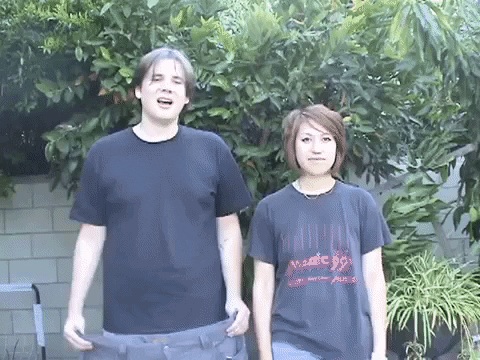 Weight Loss Lol GIF by Sofa City Sweetheart
Giphy
"Jenny Craig just bottomed up this week. I'm surprised it lasted this long."
BlackPopeye_03
Knock, Knock
"I had some older woman knocking on my door at like 2 pm on a Wednesday trying to come in and give me a demo of a Kirby vacuum cleaner. Also, door-to-door salespeople are apparently still a thing in 2023."
jimx117
"I have a nice Kirby from one of those salespeople. Convinced her to try some homemade shine. Her driver/supervisor stopped and tried some as well. They both got so buzzed they left the demo model at my house. It's been 4 years and no one has tried to get it back. Quite a few attachments as well."
HoosierPaul
The Catalog
"I read that Netflix just announced they are going to stop mailing DVD's for rental in the next few months. I thought they stopped doing that a long time ago."
King_Kong_The_eleven
"Apparently this is a big deal for hardcore movie fans, as there are many movies deep in the movie catalog that are not available to view through streaming."
roraima_is_very_tall
"There's a reasonably large community that prefers physical media, particularly UHD BDs to streaming. I mean it does make sense, those enthusiasts have spent considerable amounts of money on their equipment, so they will naturally get the best possible picture quality."
samstown23
Hey John
"There's a secret society among us that is keeping Long John Silvers afloat."
EMPRAH40k
"My grandma liked to go there for a piece of fish and some hush puppies. Then she'd take me to McDonald's for coffee (for her -I was a small child) and a vanilla cone. When I miss her I go to one of the last Long John Silvers in my area and get fish and hush puppies."
yesiamyam233203
"Secret society meaning those who only eat fish during Lent."
"I mentioned it in a different thread but Lent is like a 40-day Black Friday for Long John Silvers."
"Source: former LJS employee who experienced lines out the door during Lent."
StasnoFrete
AO What?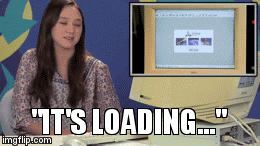 aol GIF
Giphy
"Blows my mind that aol.com is still a thing."
Iliveacrossthegreen
"I honestly thought this was gone and I didn't notice until I worked in IT support and saw people with AOL emails. Total shock for me."
Arcades_Samnoth
I still can't believe I know people with AOL.
Do they know the century?

Bad Execution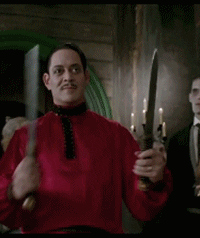 raul julia GIF
Giphy
"Cutco. Seems like they could be much more successful if they dropped their current sales rep pyramid model."
i0datamonster
"Yeah, I never understood the MLM thing. Sometimes the product is actually good, but the execution is garbage."
CpuJunky
I need a number
"The yellow pages."
AlternativeSelfee
"I do remember before being able to look stuff up online, going out of town & browsing the yellow pages @ the hotel looking for places to eat & many other things. I couldn't tell you when I last saw a set of yellow pages."
Runes_my_ride
"I work at a hotel. About once every two years I get someone asking if we have a copy of the Yellow Pages."
steelgate601
A reason for every holiday...
"Party City. Their stores are huge and every time I go there's less than 10 customers."
iamnotkelly
"Party City is one of those stores that makes its nut from a few days a year. The week before Halloween and there's a line out the door."
"4th of July, Easter, graduation time, and Thanksgiving and Christmas are when they do their business. It's a one-stop shop for everything you need for an event that allows you to see it beforehand and not make a bad Amazon purchase."
StalkMeNowCrazyLady
Bad Health
"Herbalife. Don't the people know? Lol."
CThreePHo
"They've been opening storefronts that pose as small health food shake shops in place of (or in addition to?) the old MLM model. They just opened one down the street from my job and stopped by with free samples."
"They tried really hard to disguise that it's Herbalife."
"It's a really weird business model, you buy a 'one-day membership' in their health club that comes with a shake and an energy tea and I think that's supposed to let them skirt some legal issue with the shops?"
daabilge
Check Please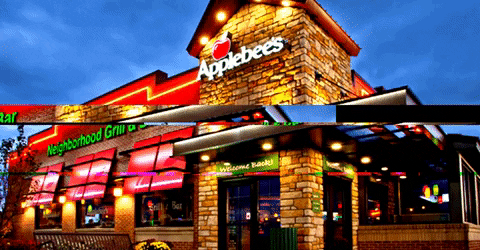 Applebees GIF
Giphy
"Applebees. I can microwave my own food."
User8675309021069
"The other week I was at Applebee's when the waitress came by and I told her that my Pepsi wasn't tasting right, and she offered to put water in it."
REDDIT
Applebee's? Who in the world wold still eat there? I've turned down free food from there. Geesh.
What would you add to the list? Let us know in the comments below.